The allure of being a digital nomad, traveling solo while still making a decent income, has become a reality for many. In a world that's constantly evolving, the traditional 9-to-5 job is no longer the only way to earn a living. The rise of the nomadic culture has enabled individuals to explore new destinations while keeping their finances in check. These modern-day wanderers have honed specific skills that allow them to freelance their services and sustain their travels successfully. According to Money Transfer, the average digital nomad earns around $120,500 annually, which is an enticing prospect for those with a sense of adventure.
This article delves into the essential skills that can empower you to follow your passion for traveling solo while staying financially secure. We will explore a range of skills, from creative endeavors like photography and videography to more analytical skills like financial management and bookkeeping. Whether you're a wordsmith or a visual artist, there's a niche for you in the world of digital nomadism.
1. Photography and Videography
1.1 The Art of Capturing Moments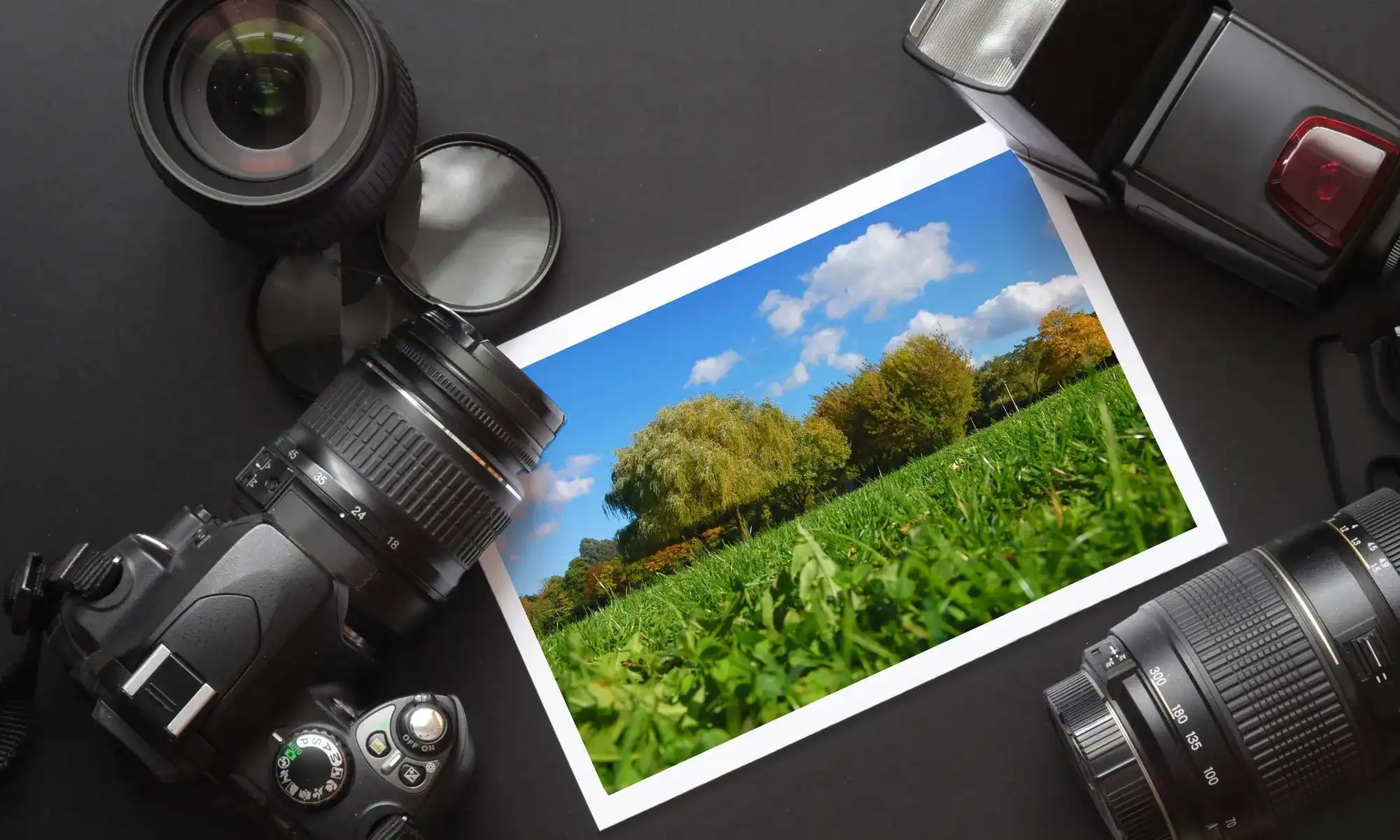 If you have a passion for photography and videography, you're in luck. These skills can be the key to financing your adventures. When you're out exploring the world, you have the opportunity to capture breathtaking landscapes, vibrant cultures, and memorable moments. However, it's more than just pressing a button; it's about the art of storytelling through visuals.
To succeed in this field, you must learn to pay attention to shapes, colors, forms, and details. The devil is in the details, as they say, and a well-composed photograph or video can speak volumes. It's also crucial to develop an eye for unique angles and perspectives that can set your work apart from the rest.
1.2 Connecting with Business Owners
Building a sustainable income as a nomadic photographer or videographer often involves collaborating with businesses and event organizers. Your ability to understand their needs and deliver captivating visual content is your ticket to financial stability. Connect with local business owners, event managers, and tourism boards in your travel destinations. By comprehending their demands, you can tailor your services to provide them with exceptional visual content that meets their specific requirements.
1.3 The Power of Your Smartphone
The beauty of pursuing photography and videography while traveling is that you don't need an expensive camera to get started. Your smartphone can be a powerful tool in your quest to capture the world. With a few professional skills and the right apps, you can take incredible photos of couples, families, and friends. Your smartphone is also a versatile platform for shooting high-quality videos.
1.4 Streamlining File Sharing
Efficiently sharing your work while on the go is crucial. Airdrop is a valuable tool for iPhone and Mac users. It allows you to quickly and wirelessly transfer photos, videos, and documents. However, like any technology, it can encounter issues that slow down your workflow. To keep your earnings flowing smoothly, take the time to learn how to troubleshoot common Airdrop problems by visiting this resource. This knowledge ensures that minor tech errors won't hamper your work and wanderlust.
2. Writing and Content Creation
2.1 Crafting Words for Success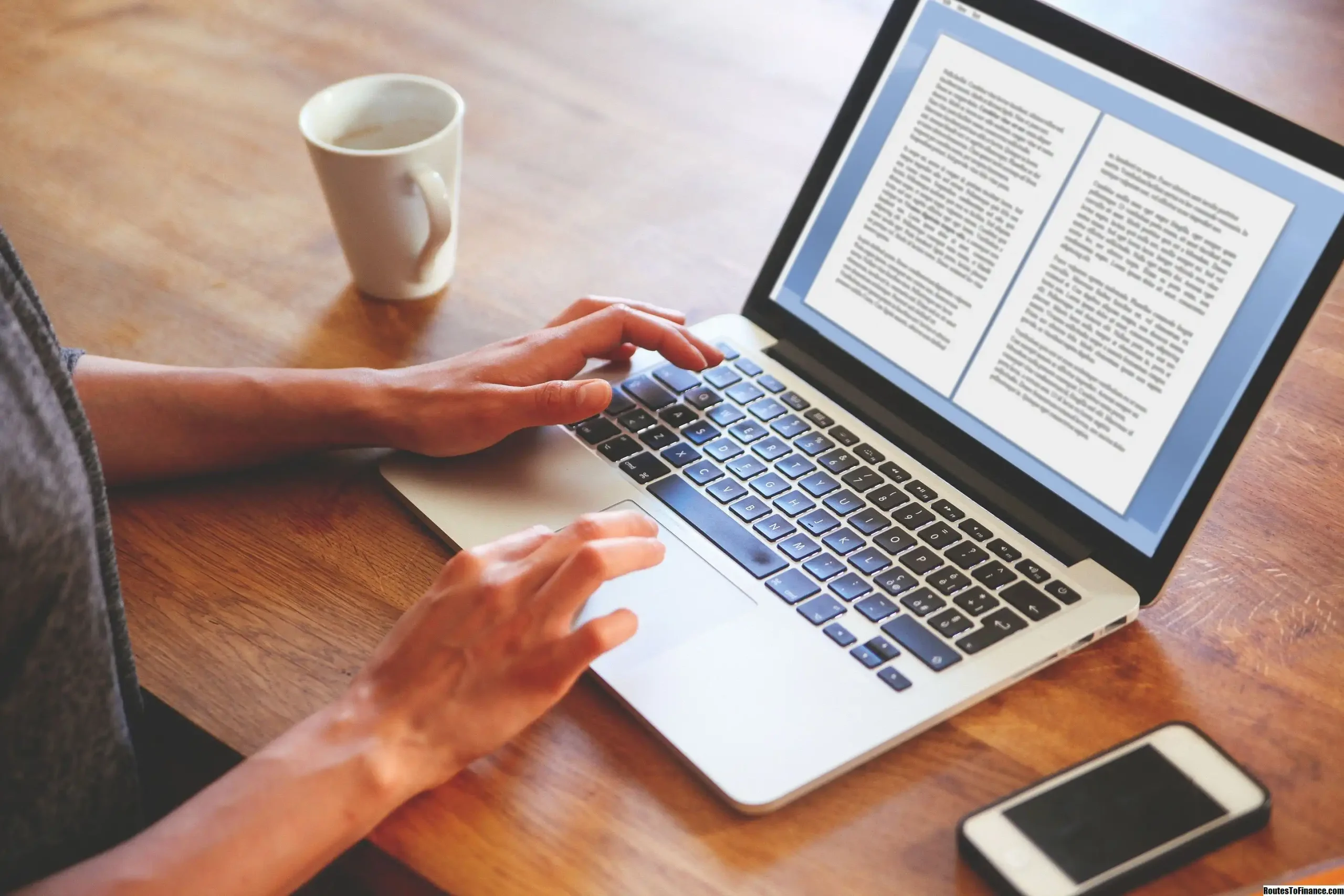 2.1 Crafting Words for Success
If you have a way with words, content creation can be a lucrative avenue for you. This skill encompasses a wide range of opportunities, including writing ad copies, blog posts, guest articles, and more. Many online platforms provide a marketplace for writers to sell their services at competitive rates.
The demand for quality content is constant, as businesses require fresh content for marketing and sales purposes. As a digital nomad, you can tap into this demand, offering your writing skills to clients from around the globe.
2.2 Online Platforms for Content Creators
In the digital age, numerous online platforms connect freelance writers with clients. Websites such as Upwork, Fiverr, Freelancer, and Guru offer a diverse array of writing opportunities. These platforms allow you to select projects that align with your skills and interests, enabling you to earn while you travel.
2.3 Self-Publishing on Amazon Kindle
If you have a penchant for storytelling, consider self-publishing your work on Amazon Kindle. In the last two decades, this platform has revolutionized the publishing industry, making it accessible to writers worldwide. You can write and publish your books, short stories, or guides, reaching a global audience.
2.4 Niche Websites and Affiliate Marketing
Another strategy for earning money as a digital nomad writer is to create a niche website. Focus on a specific topic or industry that interests you and build a website around it. You can then monetize your website through affiliate marketing and Google AdSense, generating a consistent income stream as your audience grows.
3. Financial Management and Bookkeeping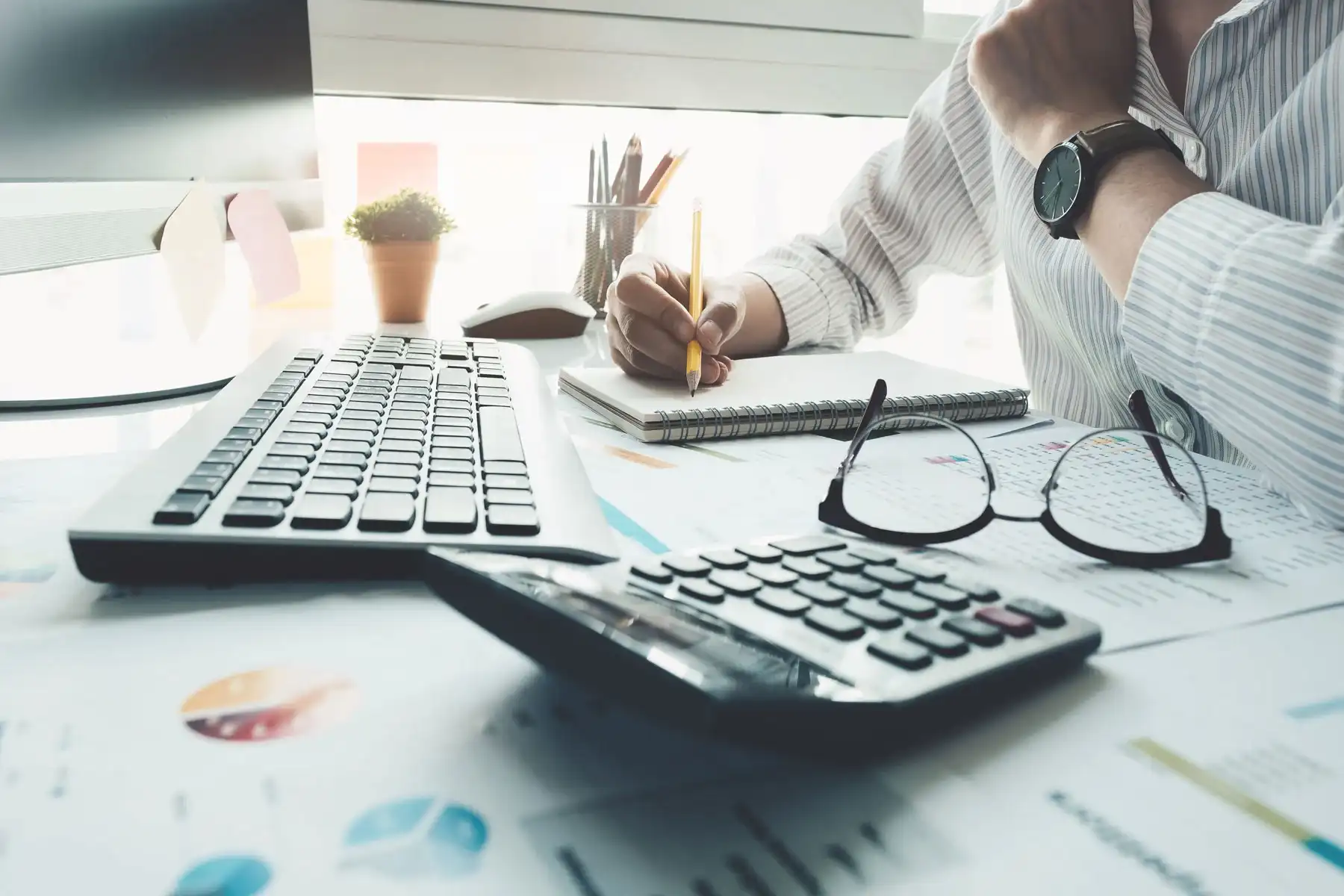 3.1 Analyzing Business Finances
For those with a background in financial management, your skills are highly sought after by businesses of all sizes. As a digital nomad, you can offer financial management services to small businesses like cafes and restaurants. Your expertise will be invaluable in conducting risk marketing analyses for their new investments.
To provide these services, you don't need to be a certified accountant. However, you should have a solid understanding of standard accounting principles, as well as the ability to recognize revenue and implement effective cash flow strategies. This knowledge enables you to support businesses in their financial decision-making processes.
3.2 Basic Accounting Principles
On an individual level, you can offer financial services such as managing personal expenses, reconciling credit card statements, and handling payroll. Your ability to maintain financial records and provide insights into personal financial strategies can be a valuable source of income while you explore new destinations.
4. Web and Graphic Design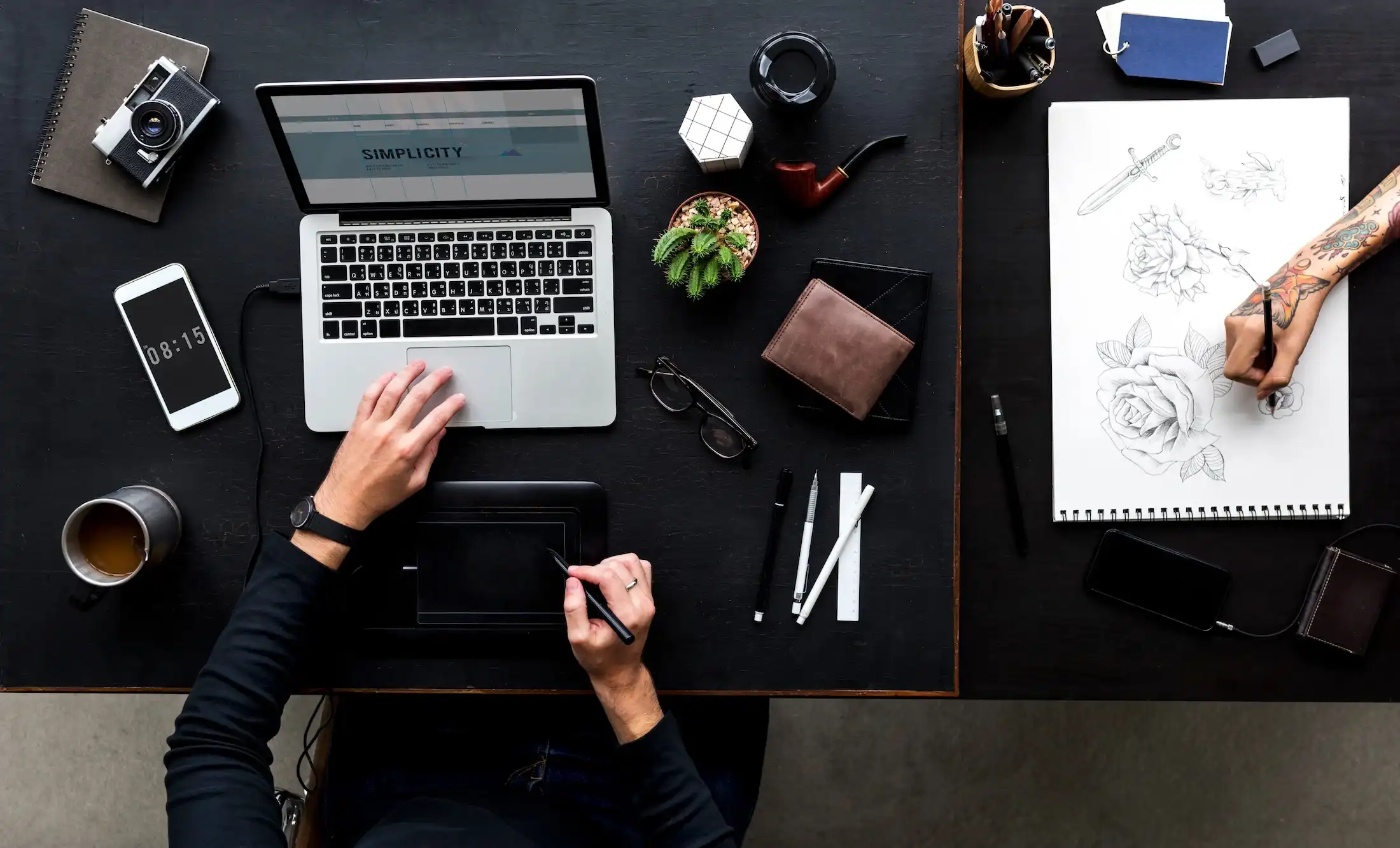 4.1 Designing for the Web
Web design and graphic design are creative skills that can be highly profitable for digital nomads. Web designers focus on creating websites and mobile applications, requiring an understanding of programming languages and web development. Graphic designers, on the other hand, channel their creativity into designing visual content, such as ads, logos, social media images, marketing materials, and newsletters.
4.2 The Art of Graphic Design
In the context of a website, the visual elements represent the work of graphic design, while the functional aspects are related to web design. As a digital nomad, you can choose to specialize in either or both areas, depending on your interests and skills. The ability to effectively communicate ideas through artistic or functional design and to sharpen your communication skills will make it easier to secure online work opportunities.
5. How Can You Hop on to the Adventurous Profession of a Digital Nomad?
5.1 Develop a Freelancer Mindset
To embrace the adventurous life of a digital nomad, you need to cultivate a freelancer mindset. This mindset means being open to taking on projects as they come, adapting to the needs of your clients, and using your skills to secure projects that match your expertise.
5.2 Find Your Niche
Choosing a niche that aligns with your interests and knowledge is pivotal. Finding a niche allows you to focus your efforts and build expertise in a specific area. Specialization can help you stand out in the competitive freelance marketplace and attract clients seeking your unique skills.
5.3 Create a Robust Online Portfolio and Social Profile
Building a strong online presence is essential for digital nomads. Your online portfolio showcases your past work and serves as a window into your capabilities. Clients will often assess your portfolio to gauge your skills and reliability. Additionally, a well-maintained social media profile can help you connect with potential clients and network with other professionals in your field.
5.4 License Your Work
When you create original content or designs, consider licensing your work. Licensing protects your creative assets from illegal usage and ensures you receive proper compensation. It's an essential step in safeguarding your intellectual property and revenue.
5.5 Set Your Price
Pricing your services can be a challenge. Striking the right balance is crucial. Your rates should be competitive enough to attract clients but not so low that they undervalue your skills. Finding the sweet spot for pricing is key to sustaining your nomadic lifestyle.
5.6 Find Best Freelancing Platforms
Digital nomads have a plethora of freelancing platforms to choose from. Popular platforms like Upwork, Fiverr, Freelancer, and Guru connect freelancers with clients seeking various services. These platforms offer a diverse range of projects, making it easier for you to find work that matches your skills and interests.
5.7 Collaborate with Other Businesses
Collaborating with local businesses in your travel destinations can be a lucrative strategy. Partner with restaurants, retail shops, nonprofit organizations, and other businesses to work on projects that align with your skills. Local collaborations not only offer financial benefits but also provide you with unique cultural experiences.
In an era of advanced technology, you don't have to be tied to a single location to make a living. Whether you possess skills in photography and videography, content creation, financial management, web design, or graphic design, there are numerous avenues to earn money online through different platforms. The key is to choose a niche that aligns with your interests and build a portfolio that showcases your work, providing clients with evidence of your competency. This approach will empower you to earn money online and cover your expenses while traveling to various destinations around the world.
FAQs and Travel Tips
Frequently Asked Questions
Q1: Can I really earn money while traveling solo?
A1: Yes, with the right skills and mindset, you can finance your travels and earn a living while exploring the world.
Q2: Do I need a professional camera for photography and videography?
A2: While professional equipment can enhance your work, you can start with a smartphone and gradually invest in more advanced gear as your skills and earnings grow.
Q3: How do I find clients for content creation while on the go?
A3: Online platforms like Upwork, Fiverr, and others connect freelancers with clients worldwide. Building a strong portfolio and bidding on relevant projects is a great way to start.
Q4: Is financial management possible without a formal accounting degree?
A4: Yes, you can offer financial services to small businesses with a basic understanding of accounting principles and financial management.
Q5: What are the best practices for licensing creative work?
A5: To protect your creative assets, clearly define usage terms, and consider legal assistance for more complex cases.
Q6: How can I find collaboration opportunities with local businesses in a foreign destination?
A6: Networking, visiting local establishments, and reaching out to businesses through social media can help you establish collaborations.
Travel Tips
Research Your Destination

Before embarking on your journey, research your destination to understand its culture, laws, and opportunities for freelancers.

Secure Stable Internet

Reliable internet is essential for most digital nomads. Research local internet options and have backup solutions in place.

Manage Your Finances

Consider online banking solutions and apps for managing your finances on the go. This ensures you can access your funds easily.

Stay Insured

Invest in travel insurance and health coverage to protect yourself in case of emergencies.

Backup Your Work

Regularly back up your work and important documents to prevent data loss.

Learn the Language

Familiarize yourself with basic phrases in the local language to ease communication.

Travel Light

Pack only what you need, as heavy luggage can be a hindrance during your travels.

Cultural Sensitivity

Respect the local customs and traditions of the places you visit to create positive interactions.

Stay Healthy
Network Actively

Attend local events, meetups, and workshops to network with potential clients and other freelancers.