Welcome to Whistler, British Columbia, a picturesque mountain town known for its breathtaking natural beauty and world-class outdoor activities. Whether you're planning a family vacation, a romantic getaway, or a thrilling adventure with friends, finding the perfect place to stay is essential to ensure an unforgettable experience. In this guide, we'll take you through a variety of Whistler accommodations offered by Whistler Platinum, helping you choose the ideal option for your needs and budget.
Luxury Whistler Accommodations: A Dream Getaway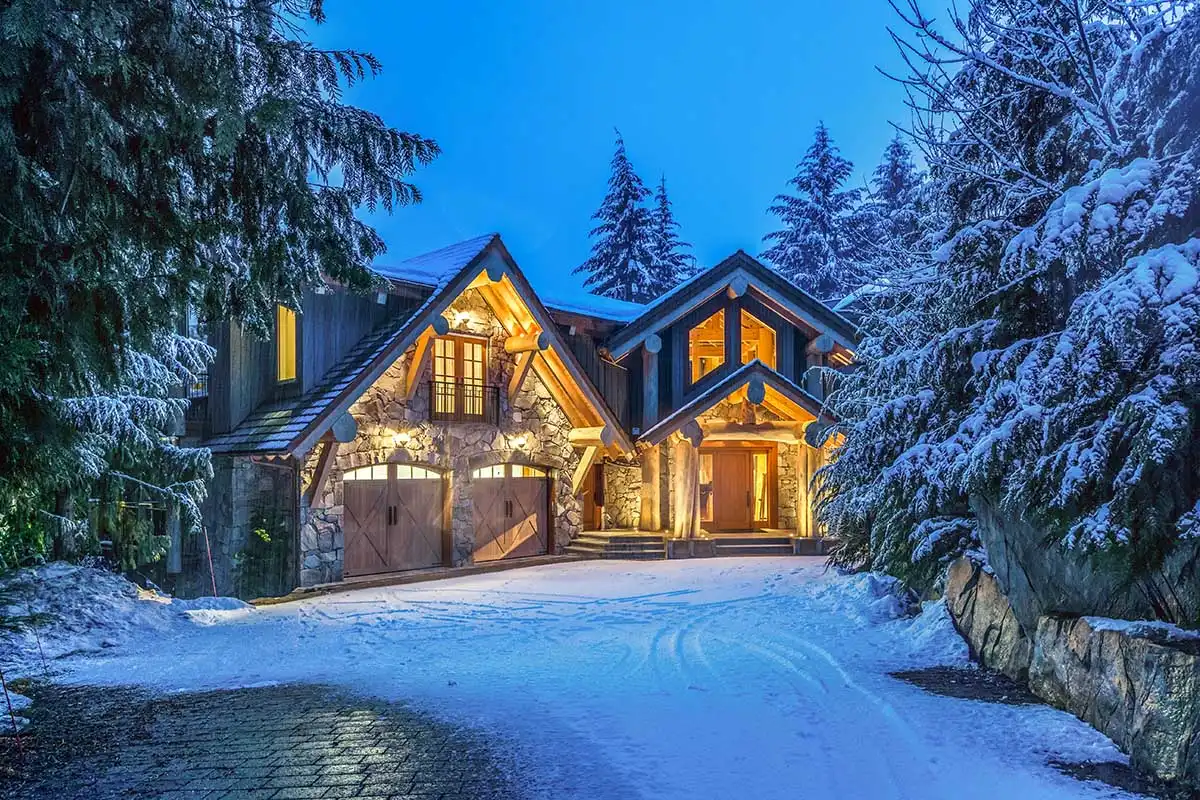 If you're seeking the ultimate in comfort and style, Whistler Platinum has got you covered. With over 130 vacation rentals to choose from, their exclusive selection of luxury Whistler accommodations will cater to your every need. From spacious condos and beautiful townhomes to exquisite homes in the prestigious Kadenwood Estates, you'll find a variety of options that offer maximum comfort and sophistication. Whistler Platinum takes pride in providing a stress-free vacation experience. When you book your stay with them, you gain access to their guest experience team, who will assist you throughout your trip. From check-in to personalized recommendations, their dedicated staff ensures that your stay in Whistler is nothing short of exceptional.
Finding Your Perfect Whistler Accommodation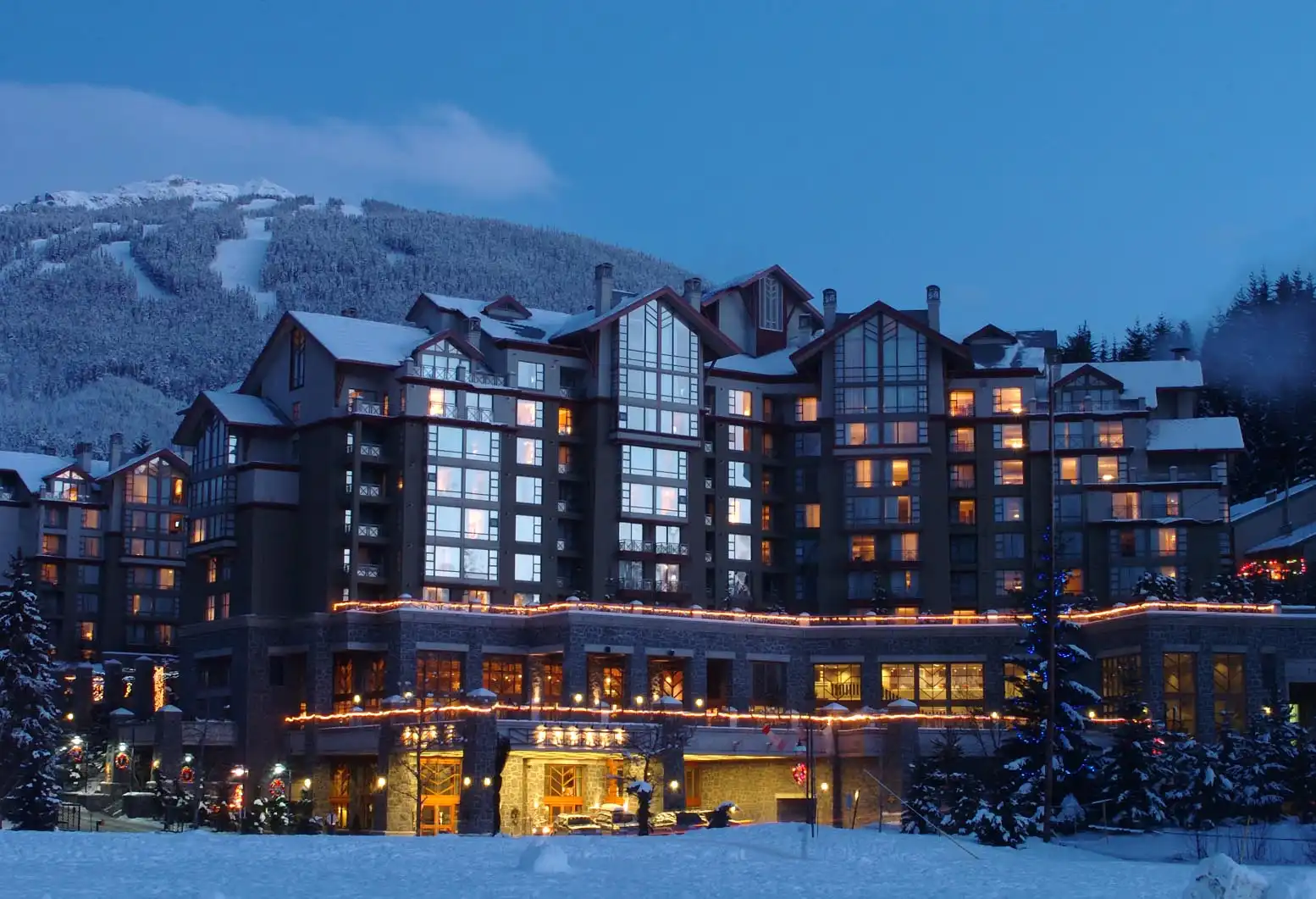 1. Whistler Cabin Rentals: Cozy Retreats in Nature
Escape the hustle and bustle of everyday life by opting for one of Whistler Platinum's charming cabin rentals. These cozy retreats nestled in the heart of nature provide a rustic yet comfortable ambiance, allowing you to immerse yourself in the serene mountain surroundings.
2. Whistler Vacation Rentals: The Epitome of Luxury
Indulge in a luxurious getaway by choosing one of Whistler Platinum's spacious vacation rentals. With an array of houses, large homes, and beautiful townhomes, these accommodations are designed to exceed your expectations. Revel in the opulent amenities, stylish furnishings, and breathtaking views that these properties offer.
3. Creekside Vacation Rentals: Embrace Mountain Tranquility
For those seeking a quieter ambiance away from the bustling village, Creekside vacation rentals are an excellent choice. Enjoy the serenity of Whistler's Creekside neighborhood while still having convenient access to the slopes and a variety of dining and shopping options.
4. Ski-In/Ski-Out Rentals: Seamless Mountain Access
Maximize your time on the slopes with Whistler Platinum's ski-in/ski-out rentals. These properties are strategically located right on Whistler Blackcomb ski runs, providing the quickest and most convenient access to the magnificent mountains. Spend less time commuting and more time enjoying the thrilling winter activities.
5. Pet-Friendly Lodging: Including Your Furry Friends
Whistler is best known for pet-friendly motels and resorts, and at Whistler Platinum, they understand the importance of including your four-legged family members in your vacation plans. With a selection of pet-friendly vacation rentals, you can enjoy a home away from home in Whistler while having your furry companions by your side.
6. Holiday Vacation Rentals: Celebrate in Whistler Style
Make your holiday season truly extraordinary by choosing one of Whistler Platinum's exquisite holiday vacation rentals. Whether you're celebrating Christmas or New Year's, these properties provide the perfect backdrop for creating lasting memories with your loved ones.
7. Kadenwood Luxury Rentals: Unparalleled Elegance
If you're looking for the epitome of luxury, Whistler Platinum's Kadenwood luxury rentals are the answer. Located in the prestigious Kadenwood Estates, these properties offer unrivaled elegance, exclusivity, and breathtaking views of the surrounding mountains.
8. Monthly Stays: Escape and Embrace Whistler
If you're in need of an extended getaway or a change of scenery for remote work, Whistler Platinum's monthly vacation rentals are the ideal choice. Enjoy special rates, spacious accommodations, and a hassle-free experience as you live, work, and play in the stunning mountain setting of Whistler.
Explore Whistler's Neighborhoods and Activities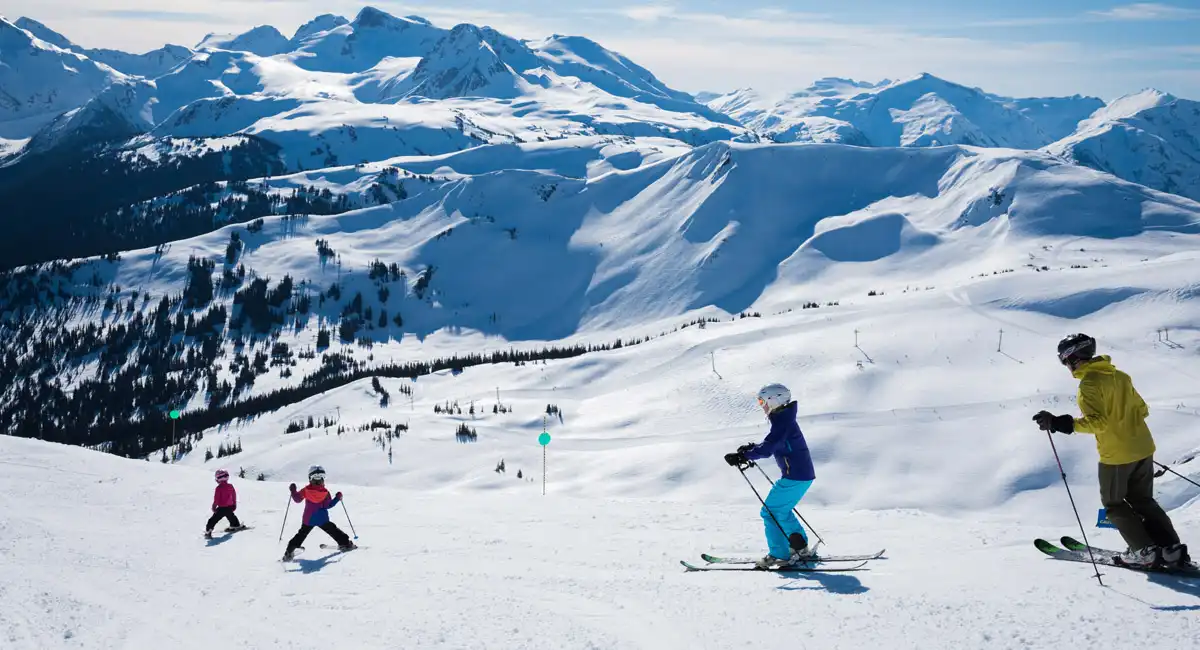 While choosing the perfect accommodation is essential, exploring Whistler's diverse neighborhoods and activities adds an extra layer of excitement to your stay. Whether you're traveling with children, seeking adventure on the mountain, or looking to relax on the golf course, Whistler has something for everyone.
Whistler is the ultimate family-friendly destination, offering a wide range of activities both on and off the mountain. From thrilling adventures on snow-capped peaks to leisurely activities suited just for kids, Whistler Platinum's guest experience team can guide you to create an unforgettable family vacation.
Mountain Biking Paradise
Whistler is renowned for its world-class mountain biking trails, and many of Whistler Platinum's rental properties are located near these trails. Securely store your bikes in private garages and enjoy easy access to Whistler's best biking spots, including the famous Whistler Mountain Bike Park.
Golf Courses for the Avid Golfer
For golf enthusiasts, Whistler offers three local golf courses that provide stunning views and challenging fairways. Choose from Whistler Platinum's selection of accommodation rentals located on or near these courses, allowing you to combine your love for golf with the beauty of the mountains.
Why Choose Whistler Platinum?
When booking your Whistler accommodations with Whistler Platinum, you can rest assured that you're in good hands. Their knowledgeable team, extensive portfolio of properties, attention to detail, and unrivaled service ensure that your Whistler experience exceeds your expectations. Trust Whistler Platinum to make your stay in Whistler truly extraordinary.
Conclusion and Call to Action
Plan your dream getaway to Whistler today and experience the magic of this mountain paradise. Choose from a range of luxurious accommodations, embrace the natural beauty, and create memories that will last a lifetime.
FAQs and Travel Tips
Frequently Asked Questions (FAQs)
Q: What is the best time to visit Whistler? A: The winter months (December to March) offer ideal conditions for skiing and snowboarding, while the summer (June to August) is perfect for hiking and other outdoor activities. Choose based on your preferred activities.
Q: Are the accommodations suitable for large families or groups? A: Yes, Whistler Platinum offers various accommodations that cater to large families or groups with multiple bedrooms, spacious living areas, and amenities suitable for larger gatherings.
Q: How far in advance should I book my accommodation? A: It's recommended to book your accommodation as early as possible, especially during peak seasons or events, to ensure availability and secure your preferred choice.
Travel Tips for Whistler
Pack Accordingly: Depending on the season, bring appropriate clothing and gear for outdoor activities. Layers are essential for fluctuating mountain weather.
Explore Beyond the Village: While the main village is bustling, exploring nearby neighborhoods like Creekside offers a different experience.
Utilize Transportation Services: Whistler offers efficient transportation services, including shuttles, making it easy to move around without a car.
Learning Tips
Embracing Whistler's Culture
To truly immerse yourself in Whistler's culture, consider:
Engaging with Locals: Interact with locals to learn about the area's history, culture, and hidden gems.
Participating in Events: Check for local events or festivals happening during your visit to engage with the vibrant community.
Trying Local Cuisine: Experience the flavors of Whistler by dining at local restaurants and trying regional specialties.