Our bodies deserve love. I mean, we only have one body in this life, making it our priority to take care of it. Most people will relate self-care to hitting the gym, having a strict healthy diet, and taking supplements to keep the body in good shape. However, letting loose a little is one of the most underrated forms of self-care. A day at the beach, feeling the soft wind hitting your skin, getting a couple of drinks with friends on a Friday night, or even booking the next flight for a solo vacation might be the self-care you need. Talking of vacations, here are some tips you must have for First-time Abroad Travelers.
Have a Passport and Visa Ready
Ensure Your Travel Documents Are in Order
Before you embark on your international journey, it's crucial to ensure that all your travel documents are in order. These include your passport, visa, and any necessary permits. It's advisable to check the expiration date of your passport, as many countries require it to be valid for at least six months beyond your planned return date.
Your passport is your key to the world. It's a document that certifies your identity and nationality, allowing you to travel to foreign countries. It's your responsibility to keep it safe and up to date. Renew your passport well before it expires to avoid any last-minute hassles. The peace of mind that comes with knowing your travel documents are in order is unmatched.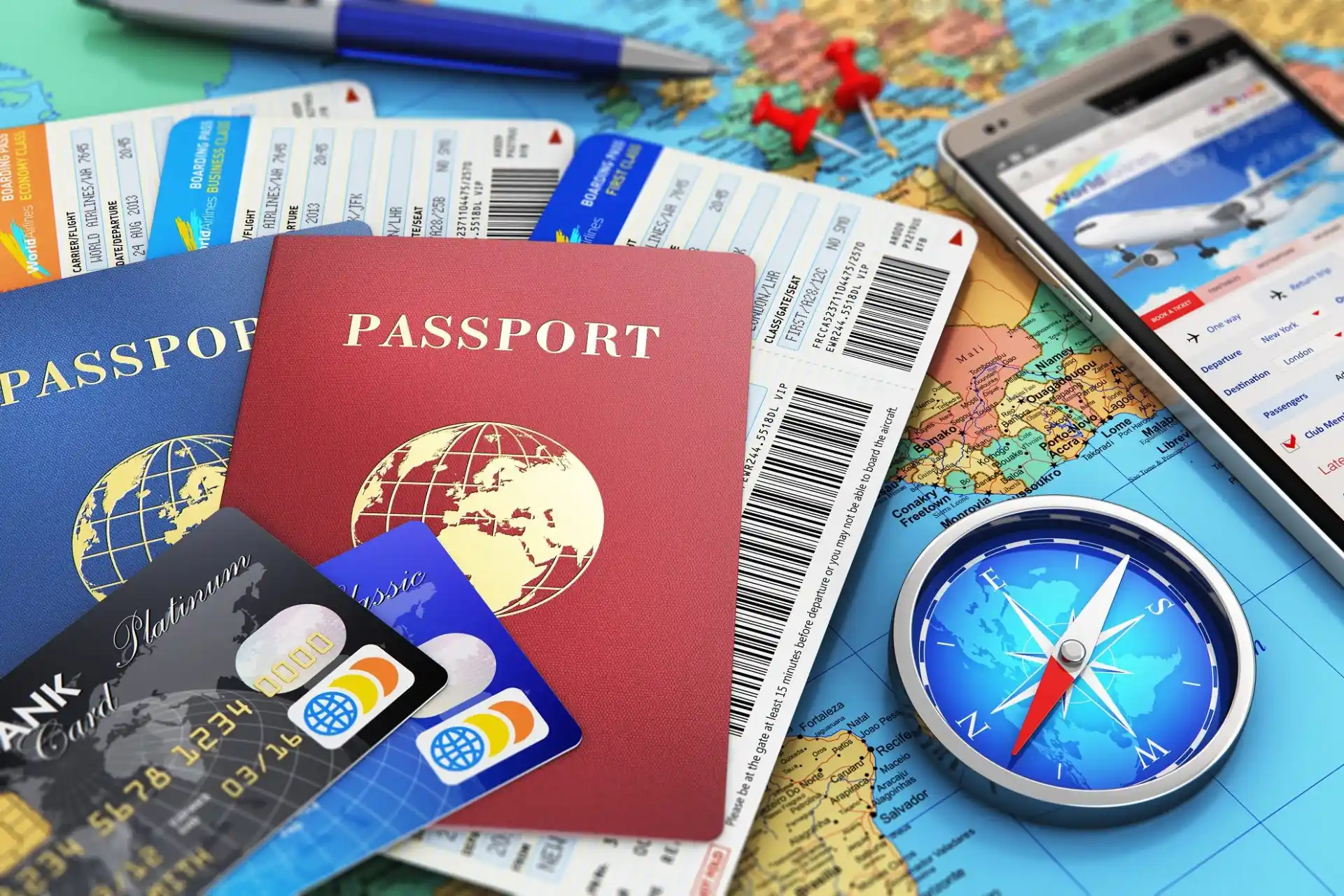 Applying for a Passport
If you don't have a passport, you'll need to apply for one. The process can take several weeks, so it's wise to start early. Gather the required documents, including proof of citizenship, passport-sized photos, and the necessary application forms. You can typically apply at your local post office or government agency.
When applying for a passport, make sure your photos meet the required specifications. These photos are essential as they serve as a visual reference for your identity. They must be clear and recent, showing your face and any distinctive features accurately. Providing the right documents and following the application guidelines will ensure a smooth process.
Visa Requirements and Application
Research the visa requirements for your destination country. Some nations allow visa-free travel for short stays, while others require a visa. Visa applications may involve paperwork, fees, and interviews. It's essential to start this process well in advance to avoid any last-minute complications.
The visa application process can be quite detailed, and requirements vary from country to country. You may need to provide a letter of invitation, proof of sufficient funds, or a travel itinerary. Be sure to complete all the necessary forms accurately and gather all required documents to increase your chances of approval.
Travel Insurance
Consider purchasing travel insurance, which can provide coverage for unexpected events such as trip cancellations, medical emergencies, or lost luggage. It's a smart investment for your peace of mind during your travels.
Travel insurance is like a safety net for your journey. It can help you recover your expenses in case of unexpected events, such as a sudden illness, trip cancellation, or lost belongings. Ensure you understand the coverage and terms of your policy, so you can travel with confidence knowing that you're protected.
Get Into Research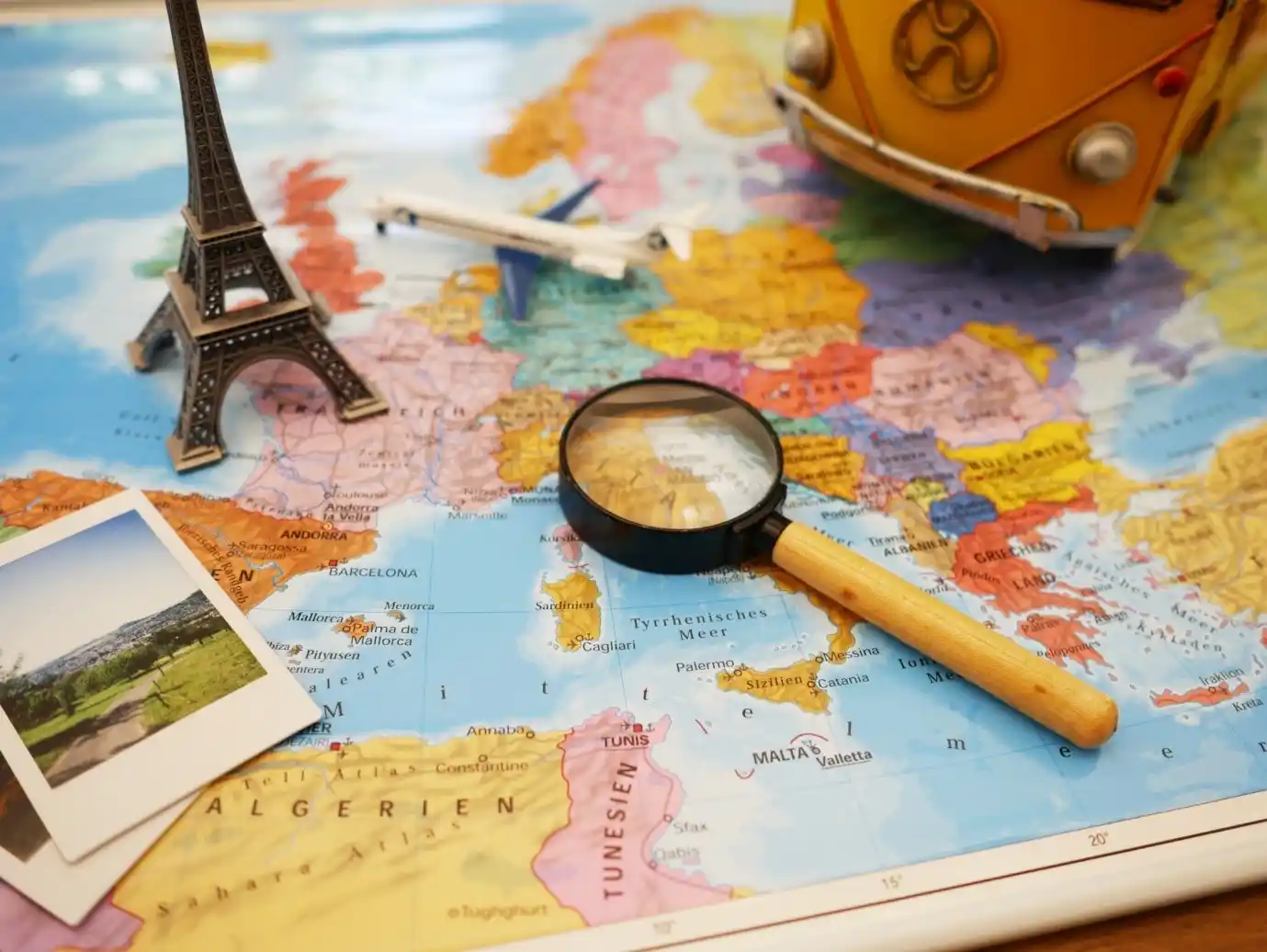 Understanding the Destination
Traveling to a foreign country is an exciting adventure, but it's essential to understand your destination thoroughly. Learn about the country's geography, climate, and major cities. Understanding the destination's basics will help you plan your trip more efficiently.
Before you set off on your adventure, take the time to research your destination. Study its geography to understand its layout and the best ways to get around. Learn about the climate, so you can pack appropriate clothing. Familiarize yourself with the major cities you plan to visit and their key attractions.
Language and Cultural Preparation
Research the primary language spoken in your destination. While many people worldwide speak English, it's always respectful to learn a few basic phrases in the local language. Additionally, familiarize yourself with the culture, customs, and etiquette of the country you're visiting.
Learning a few phrases in the local language can go a long way in making a positive impression and navigating your way around. Understanding cultural norms and customs can help you interact more comfortably with the local population.
Safety Measures
Safety should be a top priority. Check the travel advisories and security recommendations provided by your government for the specific country you're visiting. Stay informed about any potential health concerns, political stability, or natural disasters.
Safety is paramount when you're in an unfamiliar place. Keep updated with travel advisories and the political and health situations of your destination. It's also a good practice to share your itinerary with a friend or family member, so someone knows your whereabouts.
Explore the local cuisine of your destination. Be aware of any dietary restrictions or allergies and how to communicate them in the local language. This research will help you enjoy the culinary experiences without any mishaps.
Trying the local cuisine is an essential part of any international trip. However, if you have dietary restrictions or food allergies, it's crucial to be prepared. Research the local dishes, ingredients, and any potential allergens, and learn how to communicate your dietary needs in the local language. This ensures that you can savor the local flavors safely.
Book Everything in Advance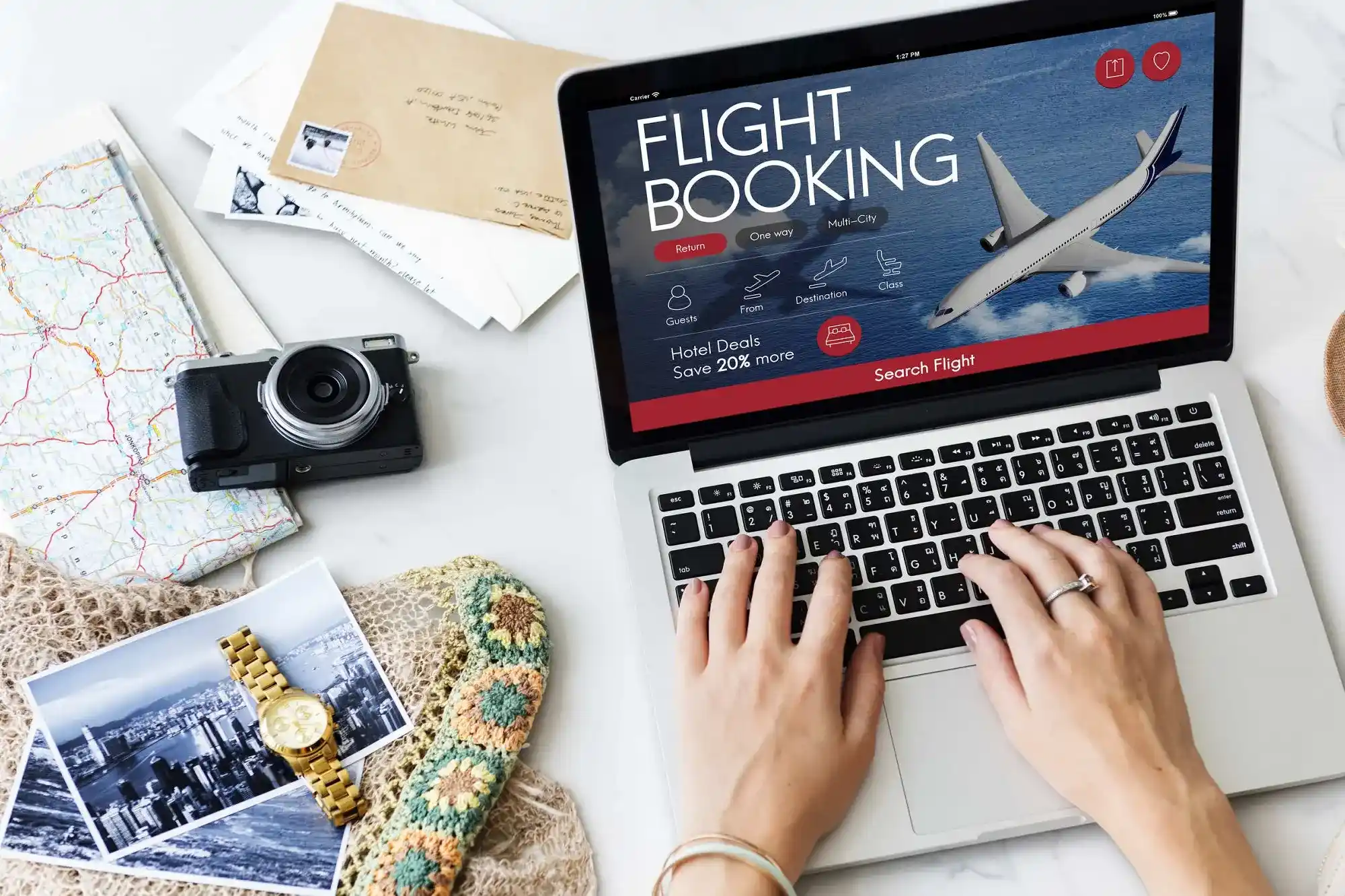 Accommodation Planning
When traveling abroad, it's essential to book your accommodation well in advance. Depending on your budget and preferences, you can choose between hotels, hostels, vacation rentals, or even couchsurfing. Booking early ensures you secure the best deals and availability.
Accommodation is a critical aspect of your travel experience. Decide on the type of accommodation that suits your preferences and budget. Whether you prefer the comfort of a hotel, the social atmosphere of a hostel, or the authenticity of a vacation rental, booking in advance gives you more options and ensures you have a place to stay upon arrival.
Plan your transportation within the destination. Consider whether you'll need to rent a car, rely on public transport, or use ride-sharing services. Booking transportation in advance can save you time and money during your trip.
Transportation is a key factor in your travel plans. Research the best ways to get around your destination, whether it's public transport, renting a vehicle, or using ride-sharing services. Advance bookings can often save you money and ensure a more convenient travel experience.
If you have specific activities or tours you'd like to experience, it's a good idea to make reservations ahead of time. Popular attractions can get crowded, so having a pre-booked ticket can save you from long queues.
Don't miss out on the experiences you've been dreaming of by failing to book your activities in advance. Many popular attractions have limited availability, and booking ahead can save you from disappointment. Additionally, it can help you plan your itinerary more effectively.
Budgeting and Money Exchange
Create a budget for your trip, including expenses for accommodation, transportation, meals, and activities. It's crucial to have local currency on hand for small expenses, so research the currency exchange options in advance.
Budgeting is a key component of successful travel planning. Calculate your estimated expenses, including accommodation, food, transportation, and activities. Having a budget allows you to manage your spending and ensure you have the funds you need for a fantastic trip. Additionally, research the local currency and exchange options to avoid unfavorable rates.
Pack Your Bags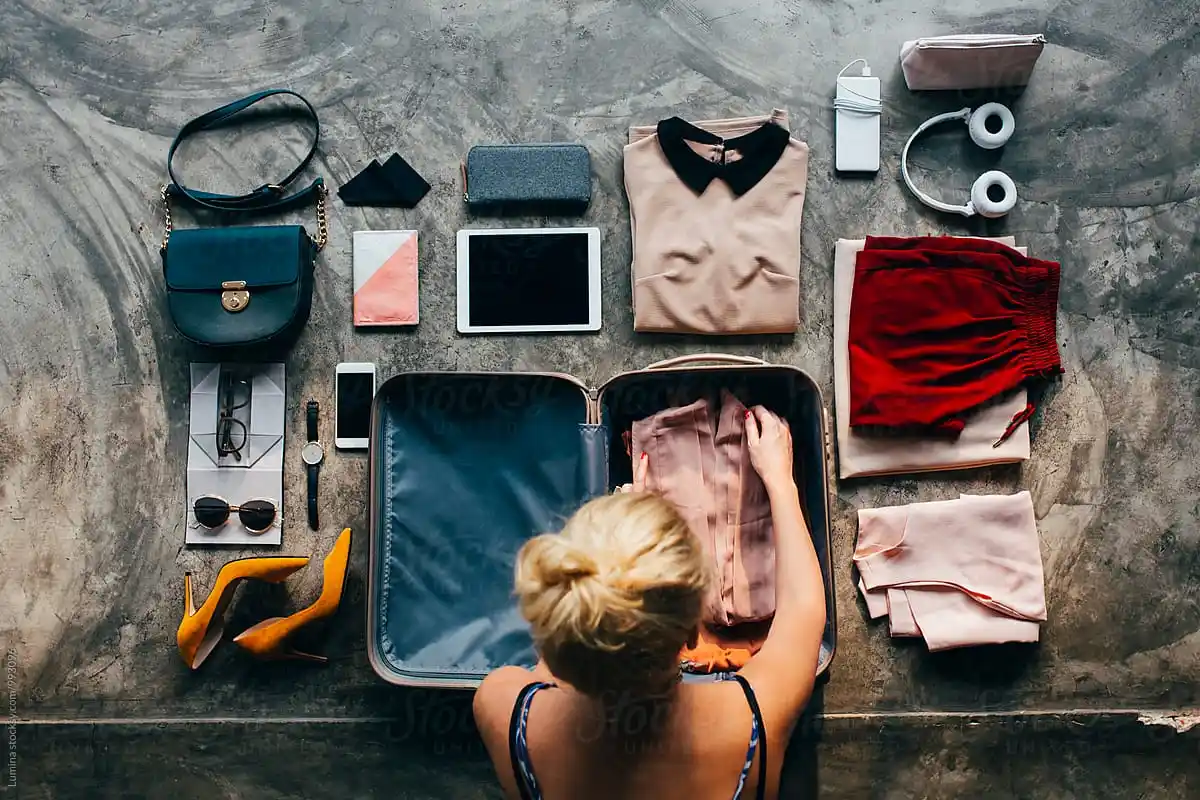 Packing Essentials
When packing for an international trip, consider the climate and duration of your stay. Don't forget essentials like clothing, toiletries, travel adapters, and chargers for your devices. Create a packing checklist to ensure you don't miss anything important.
Packing can be a bit of an art form, and it's essential to do it efficiently. Consider the weather of your destination and pack appropriate clothing. Don't forget personal essentials like toiletries, travel adapters, and chargers for your devices. Create a checklist to ensure you don't leave anything behind.
Luggage Size and Weight Restrictions
Check the luggage size and weight restrictions imposed by your airline. Overweight or oversized baggage can result in additional fees, so it's essential to comply with the rules.
Airlines have specific luggage size and weight restrictions, and violating these restrictions can lead to additional charges. Ensure your bags meet the requirements to avoid unexpected fees. If you plan to shop during your trip, consider leaving extra space in your luggage or bringing a foldable bag for your souvenirs.
If you have any specific medications or health supplies, ensure you pack an adequate supply. It's also wise to carry a copy of your prescriptions and a basic first-aid kit.
If you have prescription medications or specific health needs, ensure you have an adequate supply for the duration of your trip. Carry copies of your prescriptions and a basic first-aid kit, including items like pain relievers, bandages, and any necessary medications. It's better to be prepared for unexpected health issues.
Travel Gadgets and Accessories
Consider the travel gadgets and accessories that can enhance your trip. These might include a universal adapter, a power bank, noise-canceling headphones, or a portable Wi-Fi hotspot.
Travel gadgets and accessories can make your journey more convenient and enjoyable. A universal adapter ensures your devices work with foreign outlets. A power bank keeps your devices charged on the go. Noise-canceling headphones provide a peaceful escape during flights or in noisy environments. A portable Wi-Fi hotspot ensures you stay connected throughout your journey.
Conclusion
Taking breaks is one of the best ways to help your body recharge for First-time Abroad Travelers. By traveling, you get a chance to take breaks while escaping from reality. The above article has useful tips you should consider looking into if traveling is your plan.
FAQs and Travel Tips
Q1: Do I need a visa for every foreign country I visit?
A1: Not necessarily. Visa requirements vary by country. Some nations offer visa-free entry, while others require visas. It's essential to research the visa requirements for your specific destination and plan accordingly.
Q2: How early should I apply for a passport?
A2: It's advisable to apply for a passport well in advance, at least several months before your intended travel date. Passport processing times can vary, so early application ensures you have it ready in time.
Q3: What is the importance of travel insurance?
A3: Travel insurance provides protection against unexpected events such as trip cancellations, medical emergencies, or lost luggage. It's essential for your peace of mind and financial security while traveling.
Q4: How can I learn the local language and customs of my destination?
A4: You can use language learning apps, phrasebooks, and online resources to learn the basics of the local language. To understand customs and etiquette, research and cultural sensitivity are key. Local travel guides can also be very informative.
Q5: Can I change my itinerary if I've already booked activities in advance?
A5: It's possible to modify your itinerary, but it depends on the cancellation and modification policies of the activities you've booked. Some may offer flexibility, while others may have stricter policies.
Q6: How can I ensure my luggage meets airline restrictions?
A6: To ensure your luggage complies with airline restrictions, weigh and measure your bags before heading to the airport. Pay attention to size and weight limits, and be prepared to redistribute items if needed.
Q7: What should I do if I have a medical condition or require specific medications during my trip?
A7: Ensure you have an adequate supply of necessary medications. Carry a copy of your prescriptions and consult your doctor before traveling. Also, consider carrying a medical ID bracelet for critical conditions.
Travel Tips
Stay Hydrated: Dehydration can be a common issue while traveling. Carry a reusable water bottle and drink plenty of water, especially in hot climates.
Photocopies of Important Documents: Make photocopies of your passport, visa, and travel insurance. Keep these copies in a separate location from the originals.
Local Currency: It's a good idea to have some local currency on hand for small expenses, like taxis and snacks. Use ATMs for currency exchange when you arrive.
Emergency Contacts: Save important contacts, such as the local embassy, emergency services, and your accommodation, in your phone.
Travel Adapters: Research the plug types at your destination and bring the appropriate travel adapters to keep your devices charged.
Pack Lightly: Overpacking can be a burden. Think about your destination's climate and pack only what you'll truly need.
Security Precautions: Be mindful of your belongings and surroundings. Use a money belt or hidden pouch for important items.
Travel Apps: Download travel apps for navigation, translation, and local recommendations. These can be incredibly useful on your trip.
Travel Insurance Details: Have a digital copy of your travel insurance details easily accessible on your phone.
Be Open to Adventure: Embrace the unexpected and be open to trying new things. Travel is an opportunity for personal growth and exploration.