France, a country known for its sophisticated charm, cultural events, and gastronomic delights, is often associated with bustling shopping streets and prestigious film festivals. However, beyond the realm of urban indulgence, France unveils a treasure trove of natural wonders that captivate the hearts of nature enthusiasts and adventure seekers. In this comprehensive guide, we embark on a journey to explore the picturesque destinations in France, each characterized by its stunning natural landscapes and a plethora of outdoor activities. Whether you're a fan of skiing, cycling, kayaking, or simply reveling in the embrace of nature, France offers a little piece of paradise for everyone.
Skiing in the Alps – Mont Blanc
The Majesty of the Alps
Mont Blanc, the highest mountain in the Alps and Western Europe, stands at a majestic 15,781 feet (4,810 meters) above sea level. This towering natural wonder is a sight to behold and draws visitors from around the globe. The beauty of Mont Blanc is not just in its height but also in the surrounding peaks, which create a breathtaking panorama. From the Aiguille du Midi, a stunning viewpoint accessible by cable car, you can take in the vastness of the Alps and the stunning beauty of Mont Blanc. This destination is a playground for mountaineers, hikers, and skiers who are in search of adventure and awe-inspiring vistas.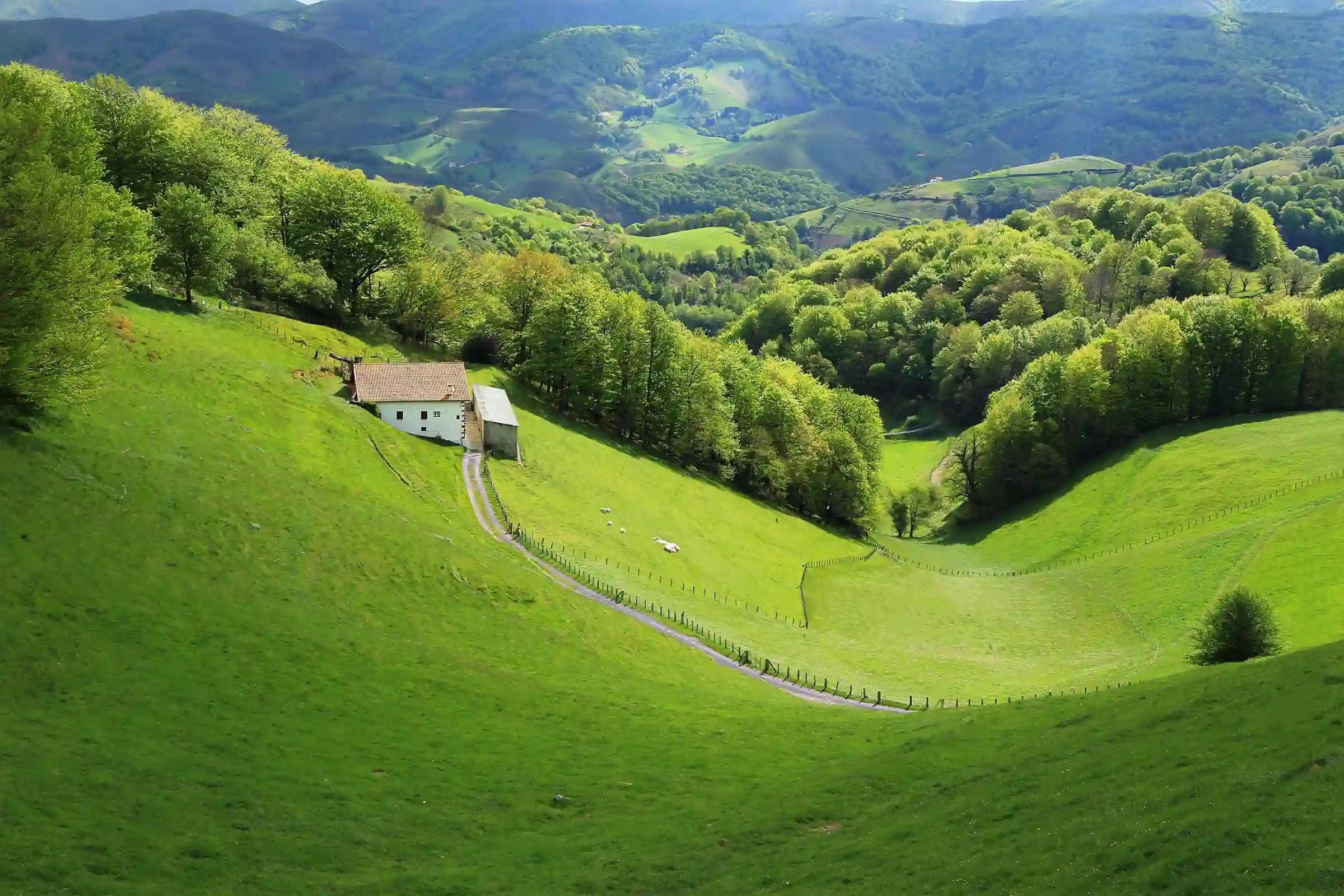 Winter Wonderland
The French Alps are a winter paradise, attracting adventurers from far and wide. While the luxurious accommodations and world-class amenities are appealing, it's the heart-pounding winter sports that truly steal the show. Whether you're a seasoned skier or a newbie, the slopes of the Alps offer a diverse range of experiences. From gentle slopes for beginners to challenging black diamond runs for experts, there's something for everyone. Skiing in the Alps is an exhilarating experience as you glide down the slopes surrounded by a pristine blanket of snow. Snowboarders also find their haven here, with terrain parks and challenging runs to conquer. The thrill of navigating these slopes is an unforgettable adventure for every winter sports enthusiast.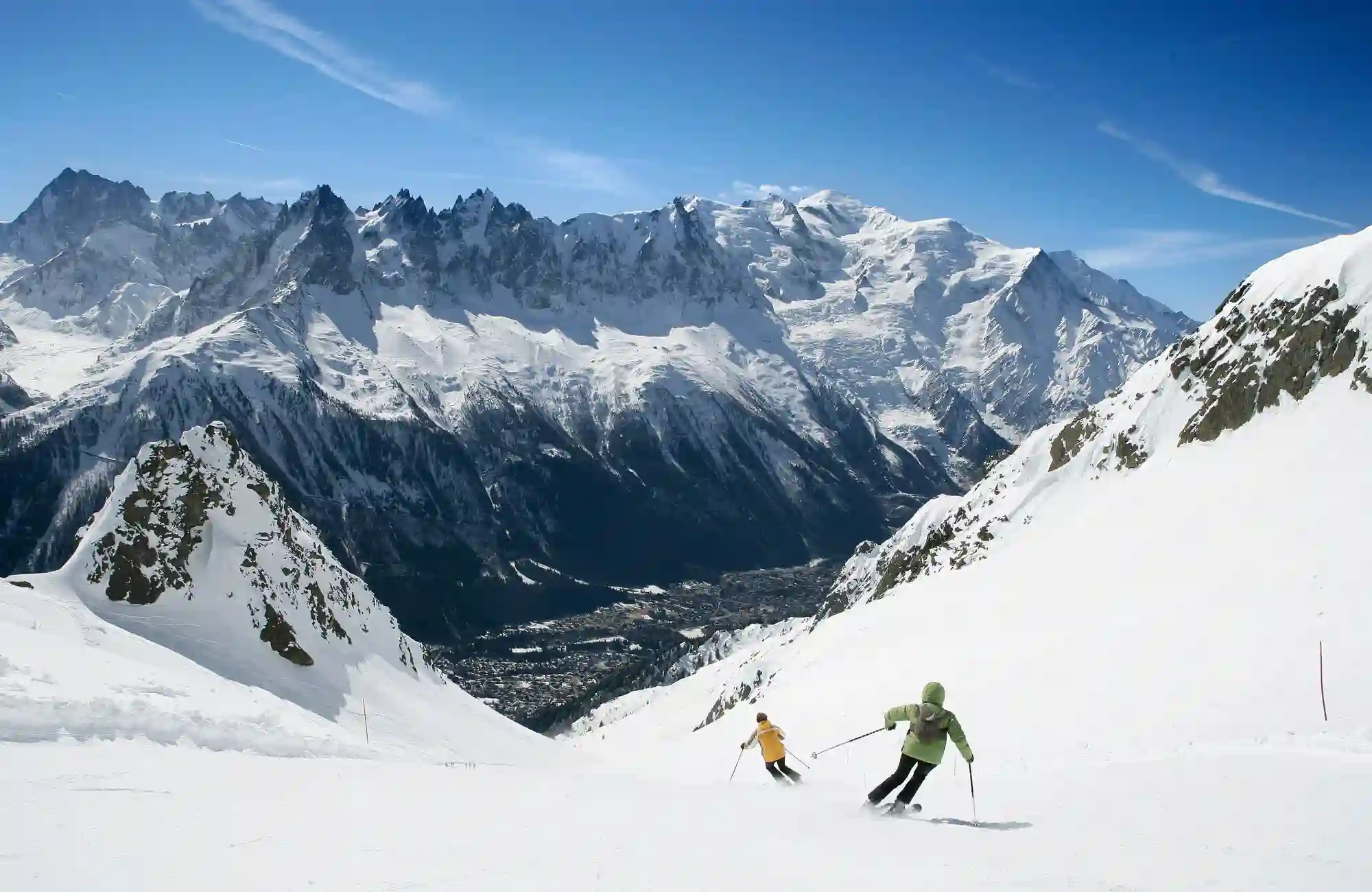 Chamonix-Mont-Blanc – A World of its Own
Chamonix-Mont-Blanc is a name synonymous with world-class skiing. It's not just a resort; it's a destination that has carved its place in the history of winter sports. Nestled at the foot of Mont Blanc, Chamonix is surrounded by towering peaks and glaciers. What makes this destination truly unique is its accessibility to skiing all year round, thanks to the presence of the Bossons Glacier. Even in the hottest summer months, visitors can experience the thrill of skiing and snowboarding. The resort offers an array of slopes catering to skiers and snowboarders of all levels. If you're not in the mood for snow sports, you can explore the charming town, savor the local cuisine, and indulge in some shopping. Chamonix-Mont-Blanc is a destination that offers a perfect blend of adventure and relaxation.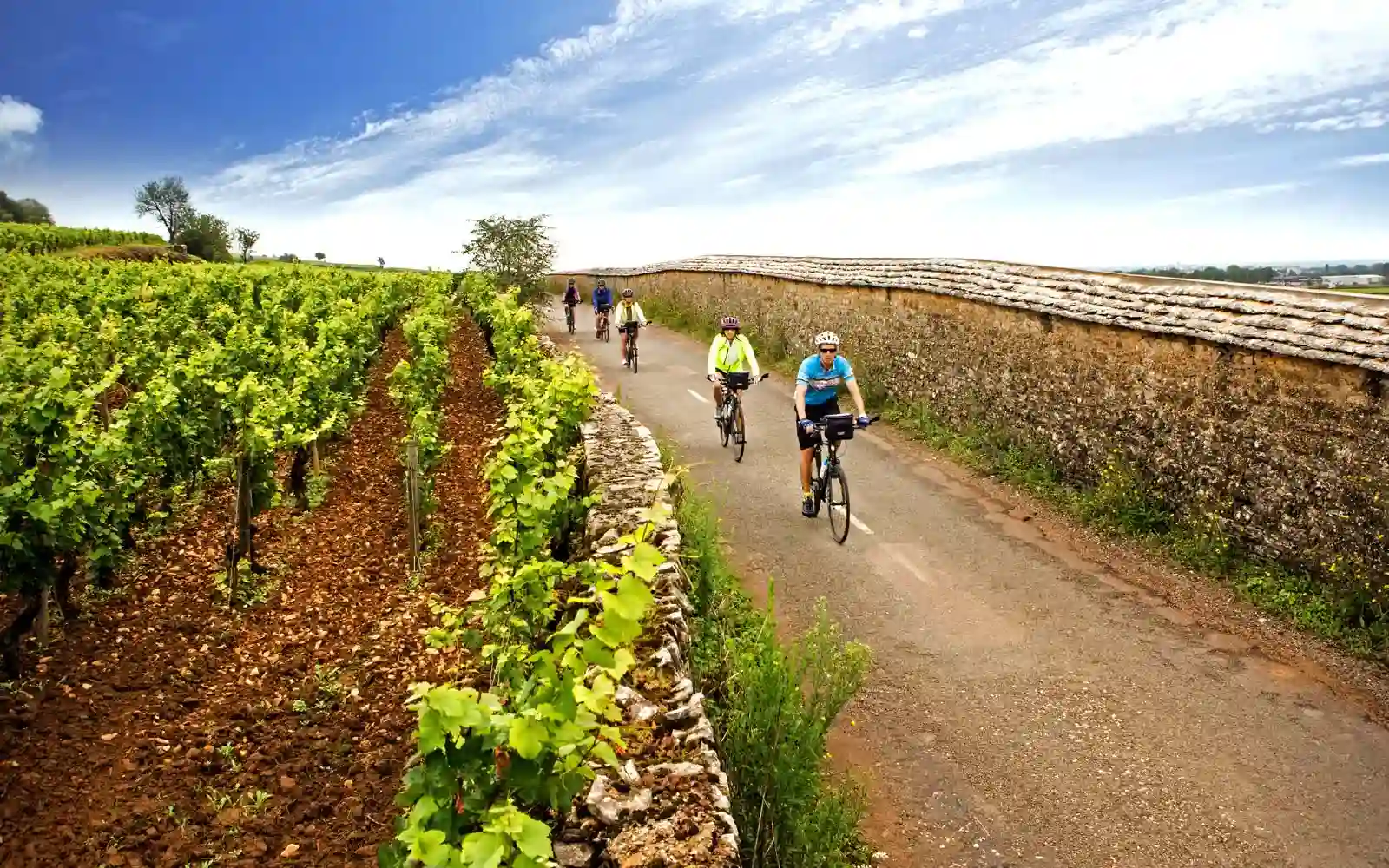 Beyond Snow – Hiking and Trekking
For those who aren't fans of winter sports, the French Alps still have much to offer. When the snow melts, the region transforms into a paradise for hikers and trekkers. The trails crisscross through lush meadows, pristine lakes, and breathtaking landscapes. Exploring the Alps during the warmer months is a chance to reconnect with nature, to breathe in the crisp mountain air, and to immerse yourself in the stunning natural beauty. Popular hiking trails like the Tour du Mont Blanc offer a multi-day adventure where you can experience the grandeur of the mountains up close. Along the way, you'll encounter quaint mountain huts and refuges that provide much-needed rest and nourishment. It's a unique opportunity to explore the flora and fauna of the region, spot alpine wildlife, and create lasting memories amidst the stunning scenery.
Cycling in Alsace – Wine Tour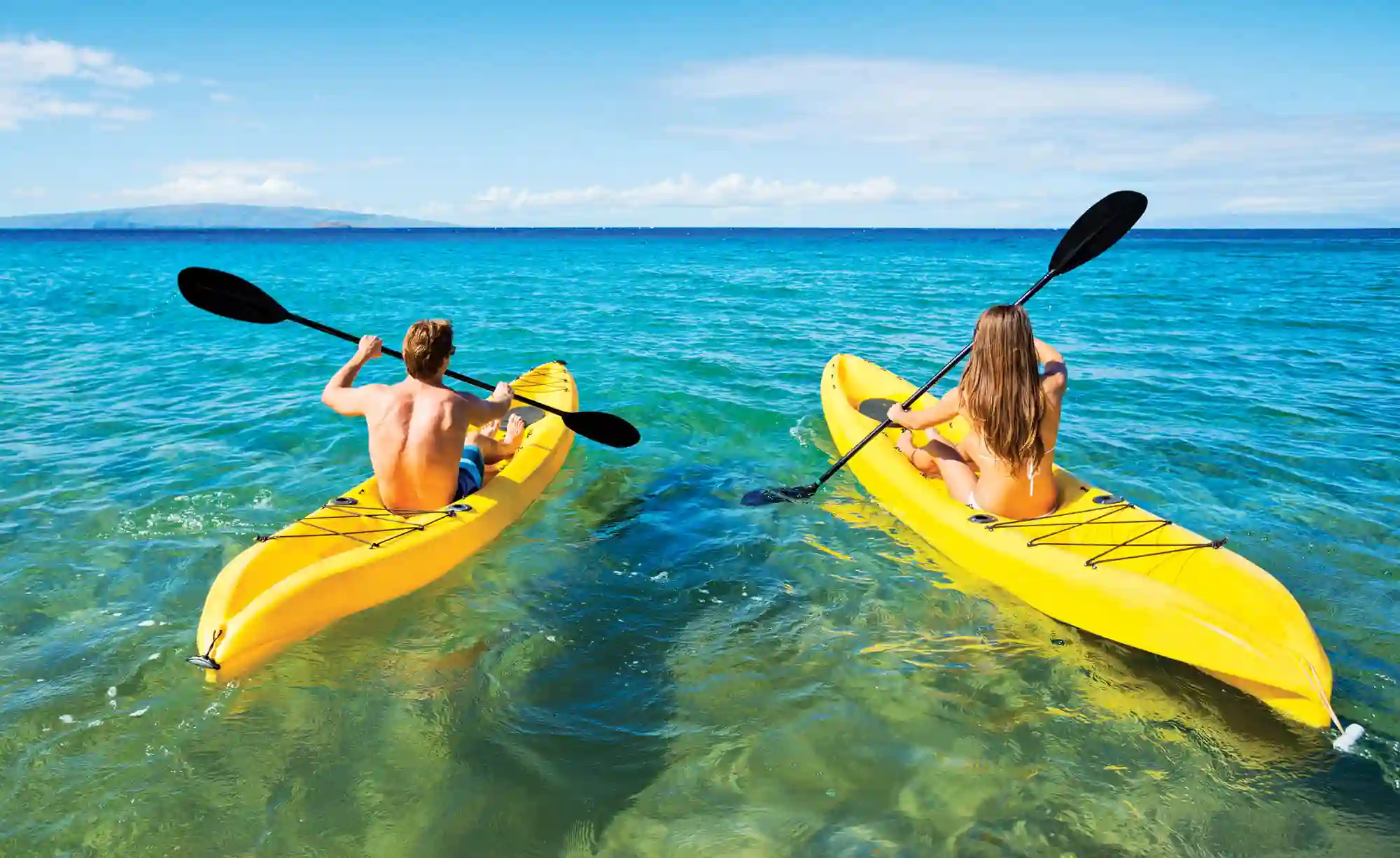 Alsace – Where Time Stands Still
Northeastern France is home to the enchanting region of Alsace, a place where time seems to stand still. The villages of Alsace are like pages from a storybook, with their well-preserved half-timbered houses, colorful facades, and streets adorned with flowers. The region's unique charm lies in its ability to preserve its heritage, allowing visitors to step back in time and immerse themselves in a bygone era. Exploring the villages of Alsace is a journey into history, where every cobblestone street and medieval building has a tale to tell.
A Cyclist's Paradise
While France may not be known for flat terrain, it is a paradise for cyclists. Alsace, in particular, offers a diverse range of cycling experiences. Whether you're a casual cyclist or a dedicated enthusiast, the landscapes of Alsace promise an unforgettable journey. What makes Alsace truly special for cyclists is its infrastructure. The region boasts well-maintained roads and cycling paths, making it easy to explore the area on two wheels. The terrain varies from rolling hills to challenging ascents, providing a variety of options for cyclists of all levels. The picturesque scenery, with vineyards, rolling hills, and charming villages, offers a delightful backdrop for your cycling adventure.
The Alsace Wine Route
If you're a fan of wine and cycling, Alsace has a special treat in store for you—the Alsace Wine Route. Stretching for 170 kilometers, this route offers a unique way to explore the countryside. As you pedal along the route, you'll find yourself surrounded by vineyard-draped slopes and charming wine villages. The bonus? You can make stops at local wineries to savor the region's renowned white wines. Cycling the Alsace Wine Route is not just a physical adventure; it's a sensory journey. You'll have the opportunity to taste exquisite wines, learn about the winemaking process, and soak in the ambiance of the vineyards. The combination of cycling and wine tasting creates a unique experience that you'll treasure forever.
Kayaking in Brittany
Wild and Untamed Brittany
With its extensive coastline along the Atlantic Ocean, Brittany is a region known for its wild and untamed beauty. The coastline remains rugged and untouched, with dramatic cliffs, charming fishing villages, and hidden coves waiting to be explored. The moment you set foot in Brittany, you'll realize that this is a place that has retained its natural allure, making it a prime destination for nature lovers and adventure seekers.
Wind, Waves, and Water Sports
Given Brittany's extensive coastline, it's no surprise that water sports are an integral part of the region's charm. The strong winds and consistent waves make Brittany a haven for wind and kite surfers. Riding the waves, propelled by the force of the wind, is an exhilarating experience that leaves enthusiasts craving more. Brittany offers a variety of spots for windsurfing and kitesurfing, ensuring that both beginners and experts can have a thrilling time on the water. But it's not all about high adrenaline activities. Brittany also boasts calmer spots that are perfect for kayaking. Exploring hidden coves, sea caves, and sheltered bays by kayak is a peaceful way to connect with nature. Paddling through crystal-clear waters, you'll have the opportunity to discover the beauty of the coastline from a unique perspective.
Kayaking Adventures
For those who prefer a more tranquil experience on the water, Brittany offers the perfect solution—kayaking adventures. Kayaking allows you to explore the hidden coves, rocky cliffs, and sheltered beaches that define Brittany's coastline. It's a peaceful and immersive way to connect with nature and experience the region's serene side. The calm waters offer a great opportunity for wildlife enthusiasts to spot seals, dolphins, and a wide range of seabirds. Whether you're a seasoned kayaker or a beginner, Brittany's coastline provides the ideal backdrop for a day of exploration and adventure. So, whether you're navigating the challenging waves or gliding through calm waters, Brittany's coastline has something to offer everyone.
France's natural gems extend far beyond its famous cities and cultural attractions. The diverse landscapes, from the towering peaks of Mont Blanc to the timeless villages of Alsace and the rugged beauty of Brittany's coast, provide a myriad of experiences for nature lovers. Each destination in France has its own unique character, offering a combination of adventure and tranquility that caters to a wide range of interests. Whether you're seeking the rush of skiing, the serenity of cycling through vineyards, or the exploration of coastal wonders by kayak, France has a natural wonder waiting to enchant you.
FAQs (Frequently Asked Questions)
What is the best time to visit Mont Blanc for skiing?The ideal time to visit Mont Blanc for skiing is during the winter months, typically from December to April. This period offers the best snow conditions for skiing and snowboarding.
Are there skiing resorts other than Chamonix-Mont-Blanc in the French Alps?Yes, there are several other ski resorts in the French Alps. Some notable ones include Courchevel, Val d'Isère, and Meribel, each offering its own unique skiing experience.
What hiking trails are recommended in the French Alps during the summer?The French Alps have a variety of hiking trails for all levels. Some popular ones include the Tour du Mont Blanc, GR20 in Corsica, and the Vanoise National Park trails.
Is cycling in Alsace suitable for beginners?Yes, Alsace offers cycling routes for cyclists of all levels. There are gentler routes along the canals and rivers, making it accessible to beginners.
What is the best time to embark on the Alsace Wine Route for cycling and wine tasting?The best time for cycling the Alsace Wine Route is during the spring and early autumn when the weather is pleasant, and vineyards are in full bloom.
Are there any kayak rental facilities in Brittany for beginners?Yes, Brittany has kayak rental facilities, including guided tours, suitable for beginners. It's a great way to explore the coastline safely.
What is the best season for kayaking in Brittany?The summer and early autumn months are ideal for kayaking in Brittany when the weather is pleasant, and the sea conditions are calmer.
Weather Preparedness: When visiting Mont Blanc for skiing, ensure that you are well-prepared for changing weather conditions. Dress in layers and bring suitable equipment.
Booking Accommodations in Advance: Chamonix-Mont-Blanc is a popular destination, so it's advisable to book accommodations in advance, especially during the peak skiing season.
Cycling Gear: If you plan to cycle in Alsace, bring suitable gear and a well-maintained bike. Consider hiring a local guide to make the most of your journey.
Wine Tasting Etiquette: When cycling the Alsace Wine Route, be aware of the wine tasting etiquette. It's customary to make reservations for wine tastings at local wineries.
Safety in Water Sports: For kayaking in Brittany, always prioritize safety. Wear a life jacket, know the local tides and currents, and be cautious in challenging weather conditions.
Wildlife Observations: Brittany's coastline is rich in wildlife. Bring binoculars and a camera to observe seals, dolphins, and seabirds while kayaking.