Tahiti, a mesmerizing jewel in the vast expanse of the South Pacific Ocean, beckons travelers with its unique blend of natural beauty and rich culture. While it belongs to the captivating archipelago of French Polynesia, Tahiti is unlike any other island in the region. Its location, geography, and allure make it a destination worth exploring.
What is the total area of Tahiti?
Tahiti is not just another island in the South Pacific; it holds the distinction of being the largest among the French Polynesian islands. With a sprawling land area of 403 square miles, it occupies about one-third of the entire region. Despite its vast territory, Tahiti is sparsely populated, with only 304,032 residents, according to data from the World Bank. This spaciousness allows for a unique and uncrowded experience for visitors.
Is there any Live Volcano Present in Tahiti?
Volcanic landscapes are a common sight in the Pacific, but Tahiti offers a unique twist. While there are two volcanic cones, Tahiti Nui and Tahiti Iti, they are no longer active. These two cones, separated by a narrow strip of land known as Taravao, are relics of a volcanic past. They add to the island's charm and geological intrigue without presenting any volcanic hazards.
Is Tahiti a Mountainous Island?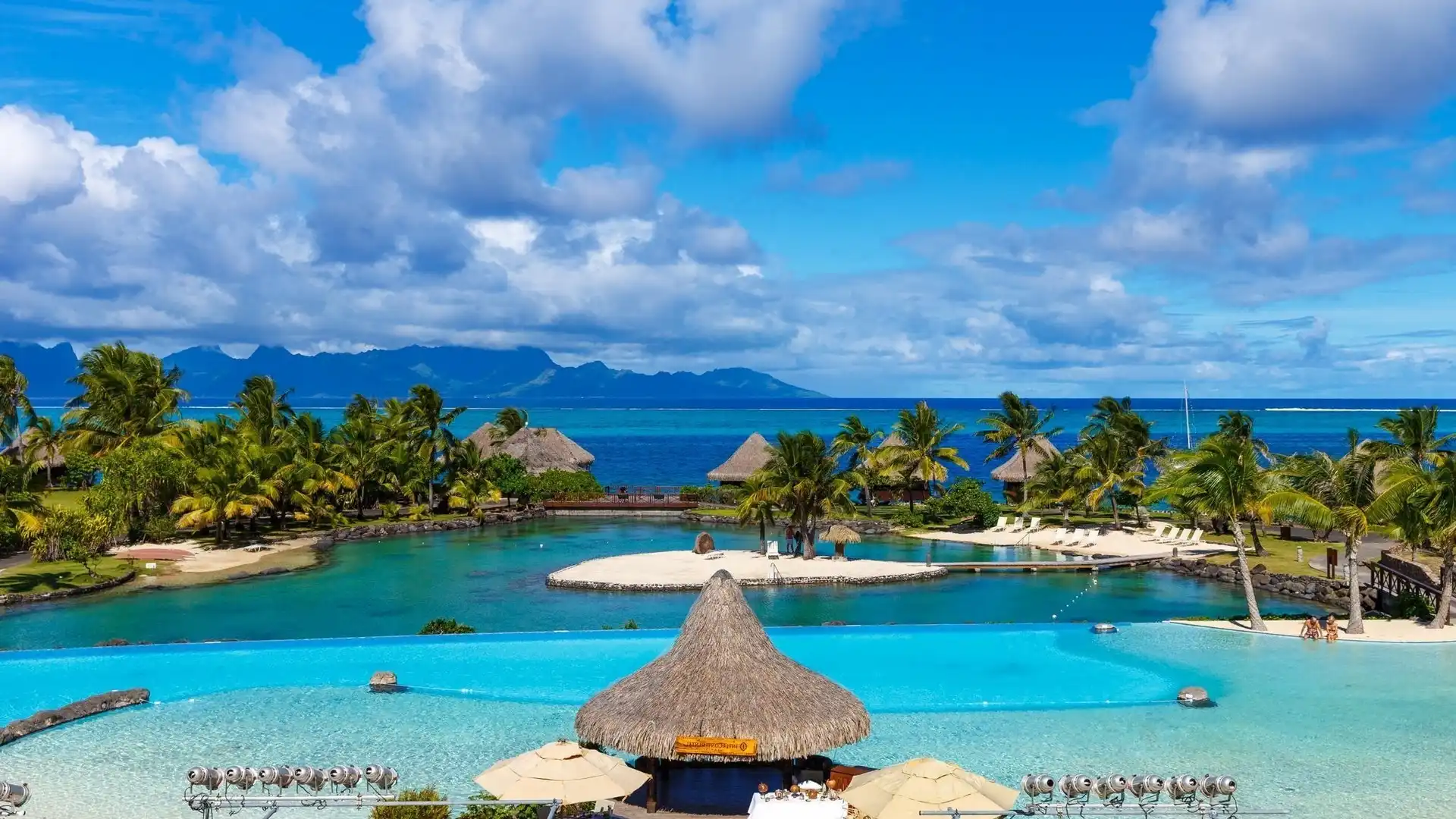 Tahiti is a true paradise for nature lovers and adventure seekers, thanks to its mountainous terrain. The island is adorned with imposing peaks, and the most notable of them all is Mount Orohena, which stands at a majestic height of 7,339 feet. This mountainous landscape is not only visually stunning but also gives birth to natural wonders like the Papenoo stream, which descends from the mountains and meanders through the landscape. The island's 33-mile length is decorated with vibrant coral reefs and lagoons, offering a spectacular contrast to its rugged mountains. Natural vegetation includes tropical fruit trees, pandanus, and the ubiquitous coconut palms.
What are the Weather Conditions of Tahiti?
Tahiti's weather is as diverse as its geography. The island is divided into two distinct regions based on rainfall. The southern part receives more than 100 inches of rain annually, resulting in lush vegetation and a tropical climate. In contrast, the northern portion of Tahiti is relatively drier, with approximately 20 inches of annual rainfall. The variation in rainfall leads to varying climate conditions, with average temperatures of 24°C during the cooler months in July and August, and temperatures reaching 29°C in the hotter months of January and February.
What Type of Culture is there in Tahiti?
Tahiti is not just a destination for natural beauty; it is also a cultural hub. It serves as a bridge between the various Society Islands, showcasing Polynesian culture at its finest. The Tahitian political system is structured around a graded system of rank and authority, primarily controlled by extended families with connections to temples. The influence of French culture, a result of the island's status as a French overseas territory, is evident in many aspects of Tahitian society, creating a unique blend of traditions and modernity.
Is Tahiti an Autonomous Region?
The Society Islands, including Tahiti, enjoy a level of autonomy. However, certain aspects of governance, such as defense and foreign policy affairs, fall under the responsibility of the French government. This arrangement ensures the region's security and international relations, while also providing a degree of political representation for the people of Polynesia in the French Parliament.
How do Travelers Enter Tahiti Island?
For travelers eager to explore Tahiti's wonders, the island offers two primary entry points. The Papeete Trans-Pacific Port and the Faaa International Airport, situated near Papeete, serve as gateways for international visitors. Papeete is also notable for its association with the famous French artist Paul Gauguin, who lived on the island. His remarkable paintings and legacy can be explored at the Gauguin Museum, adding an artistic dimension to Tahiti's cultural richness.
How much Time Does It Take to Reach Tahiti from New Zealand?
For tourists traveling from New Zealand, reaching Tahiti is a convenient journey. The flight from New Zealand to Tahiti typically takes around 7 hours and 5 minutes, taking into account all transfer times. This accessibility makes Tahiti an attractive destination for travelers from New Zealand and other parts of the world, allowing them to experience the island's unique charm and natural beauty.
What is the Official Language of Tahiti?
Tahiti's official language is French, reflecting its status as a French overseas territory. However, the Tahitian language is commonly spoken in homes and local communities, preserving the linguistic heritage of the region. This linguistic diversity reflects the rich cultural tapestry of Tahiti and the Society Islands.
Who is the Nearest Neighbor of Tahiti?
For those looking to explore beyond Tahiti's shores, the neighboring island of Moorea is just a short distance away. Located a mere 12 miles to the northwest of Tahiti, Moorea offers a stunning and easily accessible destination for tourists. Its proximity and natural beauty make it an attractive choice for travelers seeking additional adventures in the South Pacific.
What are the Attractive Things to Do in Tahiti?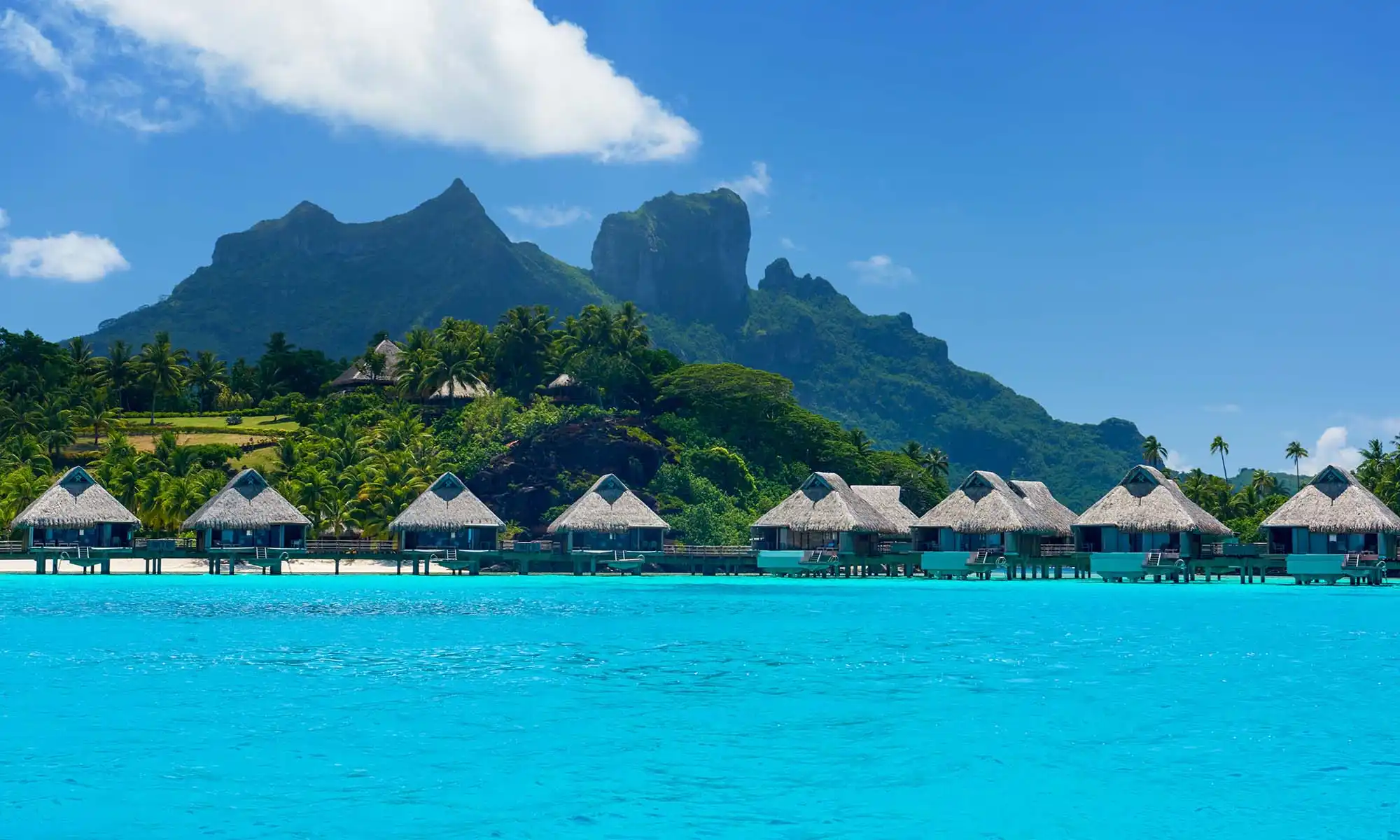 Tahiti offers an array of attractions that cater to a wide range of interests. Here are two must-visit destinations on the island:
Visit La Plage de Maui
La Plage de Maui is a captivating white-sand beach that stretches for miles, creating a striking contrast with the island's black volcanic terrain. The crystal-clear waters and the backdrop of the nearby volcano create a picturesque setting, inviting visitors to relax on the soft sands and swim in the pristine waters.
Fautaua Waterfall
One of the most exciting times to visit Fautaua Waterfall is during the rainy season. The cascading water, amplified by the high rainfall, paints breathtaking landscapes, and the sound of falling water creates a sense of serenity. It's a place where nature's beauty takes center stage, and visitors can immerse themselves in the captivating surroundings.
Conclusion
Tahiti, located in the heart of the South Pacific Ocean, is a destination that sparks curiosity and captivates the senses. Its dominant volcanic presence creates a striking contrast with the clear lagoons and vibrant coral reefs. From snorkeling in pristine waters to scuba diving among the mesmerizing coral reefs, Tahiti offers an array of experiences that will create lasting memories. Whether you're drawn to its unique geography, rich culture, or natural beauty, Tahiti invites you to explore and discover its many wonders.
Q: Is Tahiti part of Europe? A: No, Tahiti is an overseas territory of France, located in the South Pacific Ocean, and is not part of Europe.
Q: Are there any live volcanoes in Tahiti? A: No, Tahiti has two volcanic cones, Tahiti Nui and Tahiti Iti, but they are dormant.
Q: How do I get to Tahiti from New Zealand? A: Travelers can reach Tahiti from New Zealand with a flight that takes approximately 7 hours and 5 minutes, including transfer times.
Q: What is the official language of Tahiti? A: The official language of Tahiti is French, although Tahitian is commonly spoken in homes and local communities.
Q: What are the must-visit attractions in Tahiti? A: Two must-visit attractions in Tahiti are La Plage de Maui, a beautiful white-sand beach, and Fautaua Waterfall, particularly captivating during the rainy season.
Travel Tips
Travel Light: Pack essentials and lightweight clothing suitable for Tahiti's tropical climate.
Currency Exchange: Have local currency (CFP Franc) for small expenses, but major credit cards are widely accepted.
Sun Protection: Bring sunscreen, sunglasses, and a hat to protect against the strong tropical sun.
Respect Local Customs: Learn about and respect Tahitian customs and traditions.
Water Activities: Take advantage of the clear waters and enjoy snorkeling and scuba diving.
Explore Beyond Tahiti: Consider visiting neighboring islands like Moorea for additional adventures.