Whether you're going on an exciting adventure far away or exploring the hidden gems close to home, your safety is of paramount importance. However, blending in with the local culture can also enhance your vacation experience. A smooth and unforgettable vacation is all about feeling relaxed and refreshed, and understanding local etiquette can make you more than just a tourist; it can transform you into an honorary member of the community. This, in turn, leads to a warm welcome from the locals and allows you to savor the true essence of the place you're visiting. So, whether you're traveling domestically or internationally, these guidelines will help you navigate unfamiliar territories with confidence. Let's dive right in!
Research Your Destination
Before embarking on your journey, it's crucial to gather information about your destination. Understanding the local culture and customs can go a long way in ensuring a smooth and respectful vacation. This knowledge can help you: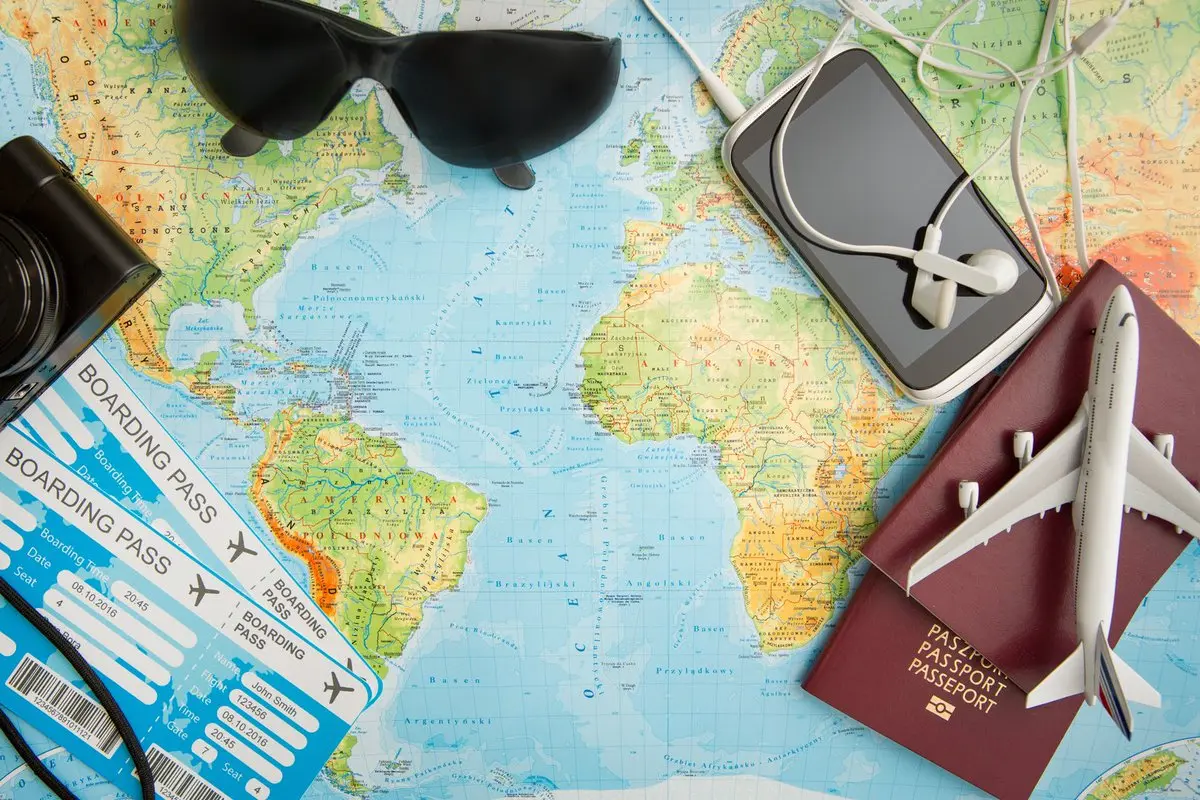 Blend In: Knowing the local customs can help you blend in seamlessly, making you less conspicuous as a tourist.
Show Respect: Respecting the local culture shows that you appreciate and acknowledge the values and traditions of the place you're visiting.
Avoid Offense: Understanding what might be considered offensive can help you avoid unintentional missteps.
One of the best ways to understand the local culture is by immersing yourself in it. Attend local events, interact with residents, and be open to new experiences. By doing so, you'll gain a deeper understanding of the culture and traditions.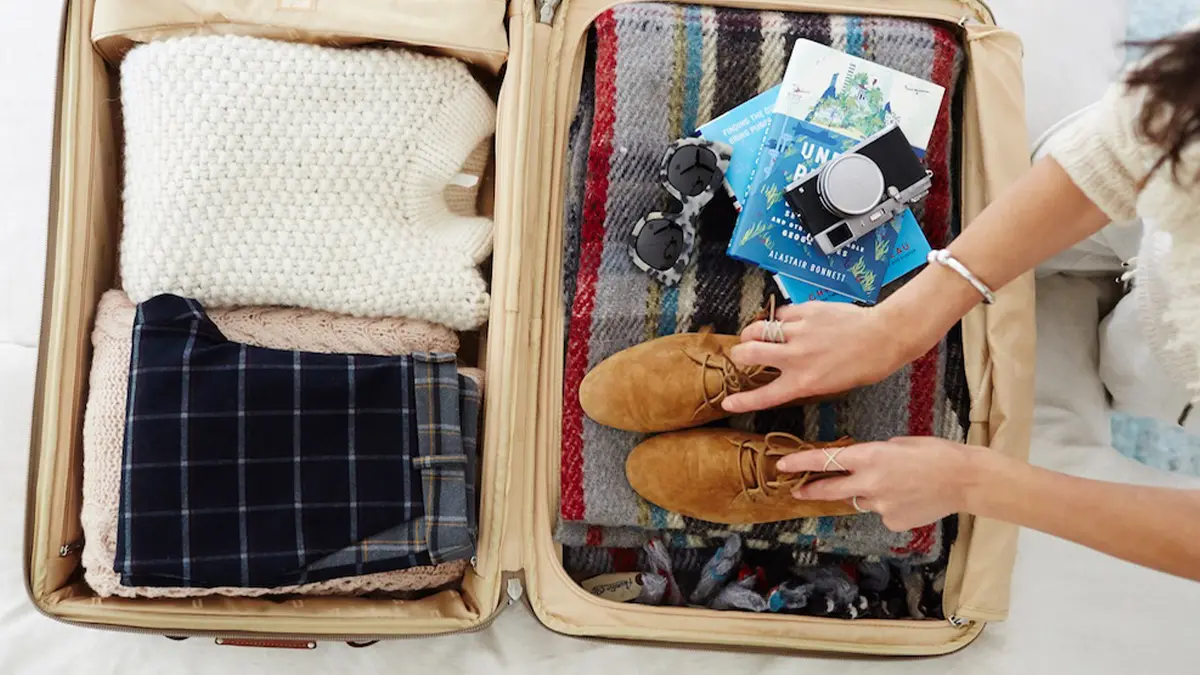 Climate and Safety Concerns
Another aspect of researching your destination is getting familiar with the climate and safety concerns. This information can assist you in making informed decisions and staying prepared. Here's why it's essential:
Weather Preparation: Knowing the climate helps you pack appropriate clothing and gear for your trip. For example, if you're traveling to a tropical destination, you'll need lightweight clothing and sunscreen. In contrast, if you're going to a cold climate, you'll require warm clothing and proper footwear.
Safety Precautions: Being aware of safety concerns enables you to take necessary precautions and avoid potential risks. Research the crime rate, political stability, and any areas to avoid. It's also wise to find out if there are any local safety advisories that tourists should be aware of.
Specific Regulations and Guidelines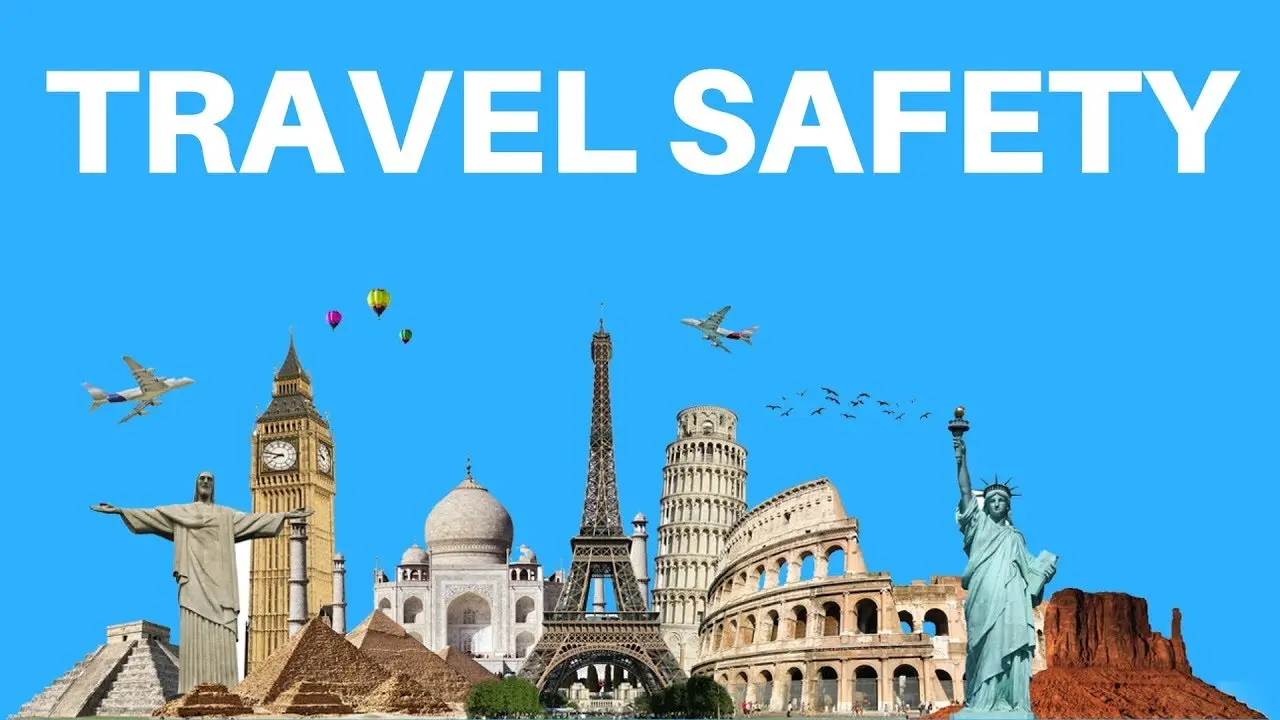 Different destinations may have specific regulations and guidelines that travelers need to adhere to. These can include rules about photography, public behavior, or visiting religious sites. Familiarizing yourself with these regulations can prevent unnecessary inconveniences and ensure a smooth vacation.
For instance, some religious sites may require visitors to dress modestly, covering their shoulders and knees. Failing to comply with these guidelines can result in being denied entry. By researching and adhering to such rules, you not only show respect but also avoid disruptions to your plans.
Pack Wisely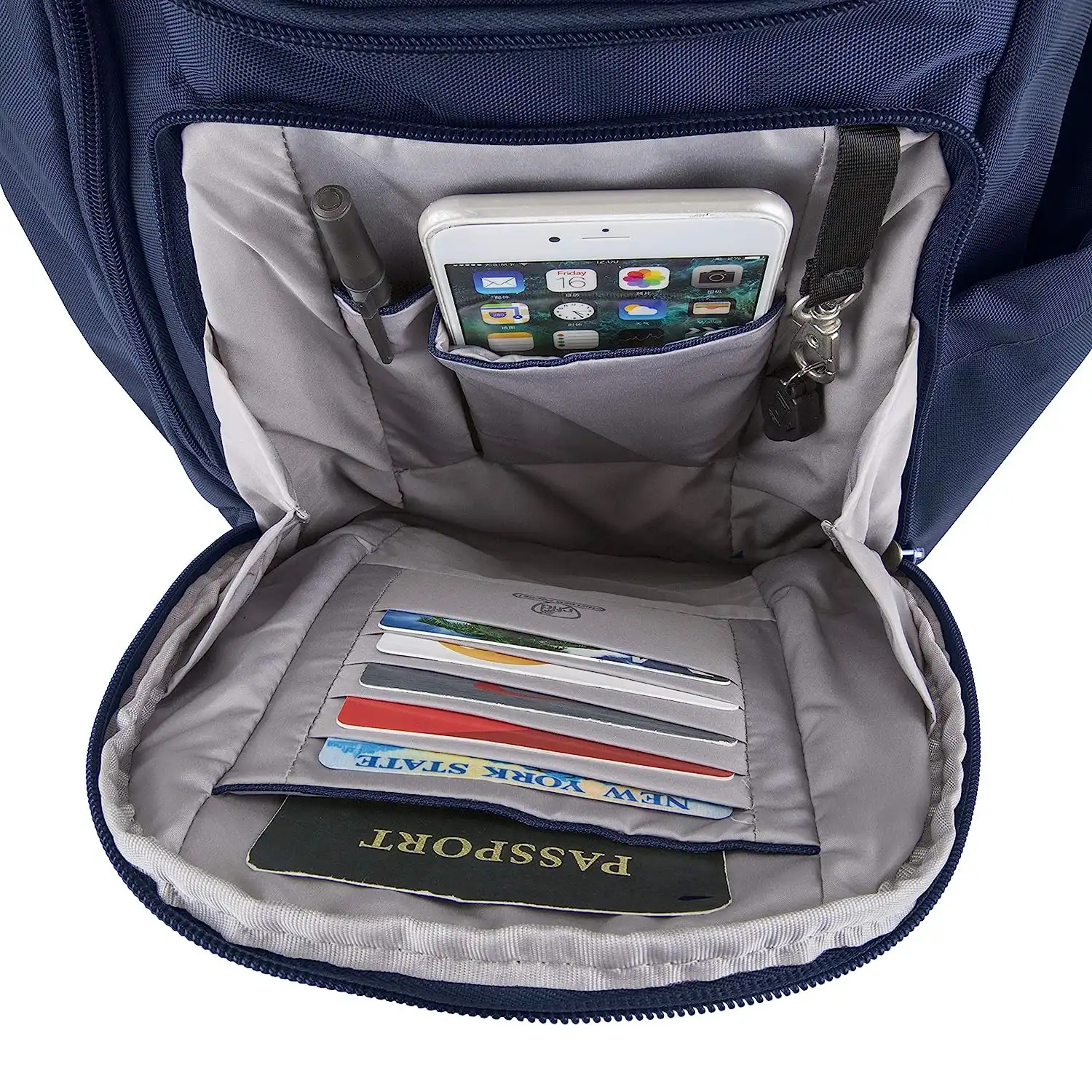 When it comes to safety, packing the right items is crucial. Begin by ensuring you have all your essential travel documents in order. These include:
Passports: Always keep a copy of your passport in a separate place from the original. If your passport is lost or stolen, having a copy can expedite the replacement process at your country's embassy.
Identification: Carry government-issued identification with you. This can be useful in situations where you need to prove your identity.
Visas: If required, ensure you have the necessary visas for your destination. Some countries have strict visa requirements, and failing to obtain the correct visa can lead to deportation.
Medical Records: Carry any medical records you might need during your trip. If you have a pre-existing medical condition, having your medical history with you can be essential for receiving proper care in a foreign country.
In addition to the original documents, consider making digital copies and storing them securely in the cloud. This way, you can access your documents from anywhere in case of loss or theft.
First Aid and Medical Supplies
In addition to documents, consider including a first aid kit in your luggage. Accidents can happen, and having the necessary supplies can be a lifesaver. Your first aid kit should contain items like:
Bandages and Adhesive Tape: Useful for treating minor injuries.
Antiseptics: To clean wounds and prevent infection.
Pain Relievers: Headaches and other aches can strike at any time.
Prescription Medications: If you have specific health conditions, carry an ample supply of your medications. Some countries may not have the same medications readily available.
In remote areas, medical facilities might be limited, and having a well-equipped first aid kit can make a significant difference in emergencies. Additionally, take some time to learn basic first aid techniques.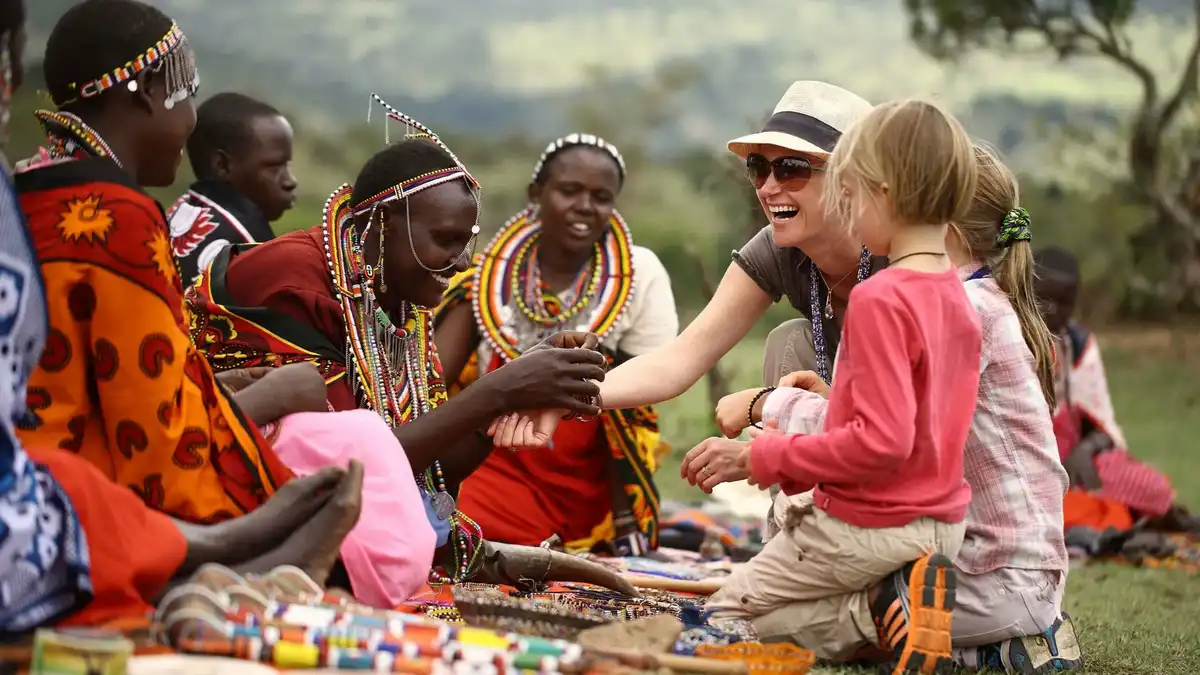 One aspect of travel that's often overlooked is travel insurance. While no one wants to think about accidents or unexpected events, having the right insurance can provide peace of mind. It can cover medical emergencies, trip cancellations, lost luggage, and more.
When choosing travel insurance, be sure to consider the following:
Coverage: Check what specific incidents the insurance covers. Make sure it includes medical emergencies and any activities you plan to undertake during your trip.
Limits: Be aware of the coverage limits. Some insurance policies have maximum amounts they'll pay out for specific situations.
Exclusions: Read the policy carefully to understand what is not covered. Certain pre-existing medical conditions may be excluded.
Emergency Contact: Ensure that the insurance company has a 24/7 emergency contact number so you can get assistance at any time.
Make sure you have the necessary travel insurance details in place before you leave. You'll likely need to carry a copy of your policy or have a digital version readily accessible on your phone.
Take Legal Assistance
Preparing for Unexpected Situations
While we hope for a smooth vacation, it's essential to be prepared for any unexpected situations that may arise. For instance, if you ever get injured while traveling due to someone else's negligence, you may need to file for compensation. However, in order to deal with the legalities, you need professionals by your side.
To prepare for unexpected situations, consider the following:
Emergency Contacts: Make a list of local emergency contacts, including the nearest hospital and police station.
Travel Insurance: Ensure your travel insurance covers personal injury or accidents. Contact your insurance provider to understand the process for filing a claim.
Medical Care: Familiarize yourself with the healthcare system in the destination. Know where the nearest hospital or medical clinic is located.
Contacting Legal Professionals
If you ever need legal assistance while traveling, it's essential to have the contact information of experienced legal professionals. For example, if you're traveling in Oklahoma and need to file for compensation due to an injury, having the contact of an experienced Oklahoma personal injury lawyer is crucial.
However, be cautious and do thorough research before choosing legal services. Here are some tips for finding the right legal assistance:
Research Online: Look for reviews and recommendations for local lawyers. Websites like Avvo and Yelp can be helpful.
Consult with Your Embassy: Your country's embassy or consulate can often provide a list of recommended lawyers in the area.
Ask for Referrals: If you know fellow travelers or locals, ask for recommendations for trustworthy legal professionals.
Keep in mind that legal processes can be different in each country, so having a legal expert who is familiar with the local laws is invaluable.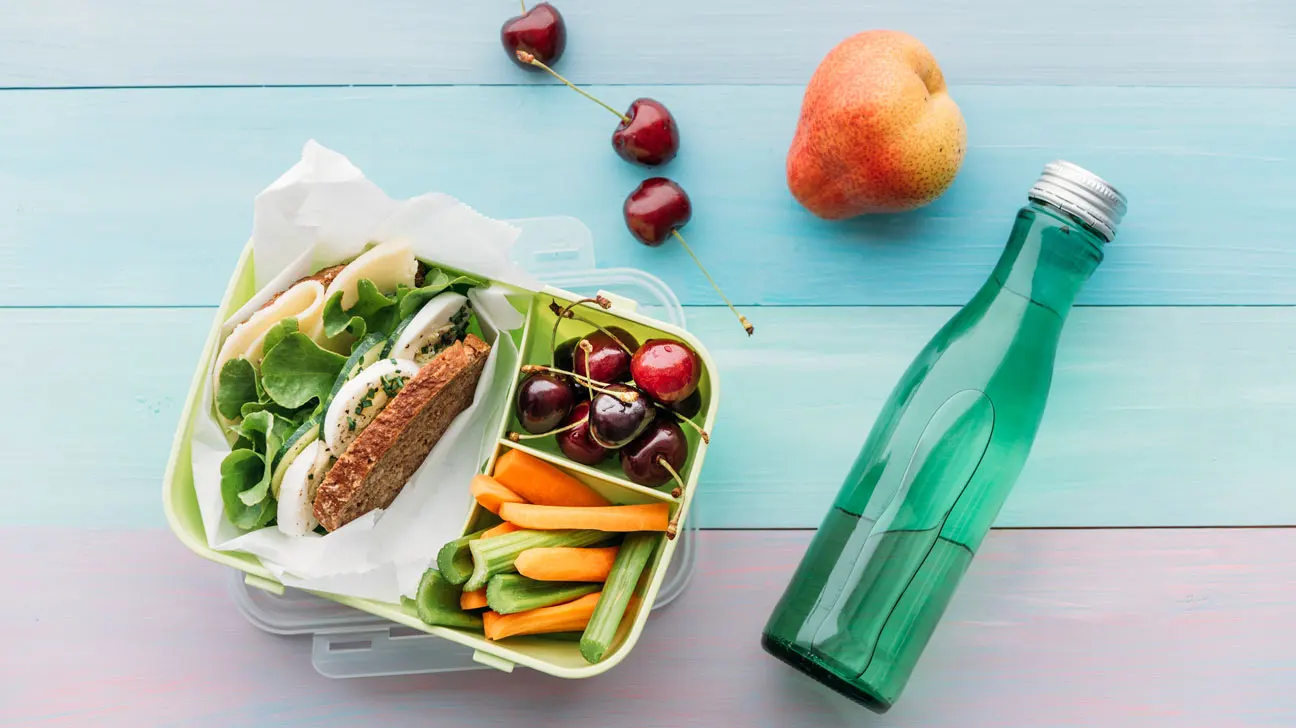 Stay Informed About the Safety
Current Events and Safety Advisories
Staying updated on current events and safety advisories for your destination is a vital aspect of ensuring your safety. This information can come from various sources, including government travel websites, news outlets, and travel forums. Knowing about any recent developments or safety concerns can help you make informed decisions.
Here are some steps to stay informed about safety:
Government Websites: Check your country's government travel website for the latest safety information and travel advisories.
Local News: Keep an eye on local news in your destination. This can provide insights into any local issues or concerns.
Travel Forums: Participate in online travel forums where fellow travelers share their experiences and tips about safety.
By staying informed, you can adjust your plans if necessary and take precautions to ensure your safety.
Registering with Your Embassy
Another safety measure is to register with your embassy or consulate when you arrive in your destination. This is especially important when traveling to areas with political instability or natural disaster risks. Embassy registration ensures that your government can locate and assist you in case of emergencies.
Here's how to register with your embassy:
Online Registration: Many embassies offer online registration services that allow you to enter your travel information. This makes it easier for them to reach you if needed.
Provide Detailed Information: When registering, provide detailed information about your travel plans, including your itinerary, accommodation, and emergency contacts.
Keep Contact Information Handy: Store the embassy's contact information in your phone and carry a physical copy with you.
By registering with your embassy, you create a safety net that can be invaluable in times of crisis.
Emergency Contact Numbers
It's essential to be aware of emergency contact numbers in the area you're visiting. Knowing how to reach local authorities, healthcare facilities, and emergency services can be a lifesaver in critical situations. Here are some key numbers to note:
Local Police: In case of any criminal incidents or emergencies requiring police intervention.
Ambulance: For medical emergencies and urgent healthcare needs.
Fire Department: In the event of fires or other disasters requiring their assistance.
Consulate or Embassy: Your country's diplomatic mission in the area. They can assist with legal issues, lost documents, or medical emergencies.
It's a good practice to memorize or have easy access to these numbers, as they can be critical in emergencies.
Secure Your Belongings
Protecting Valuables and Documents
The security of your belongings is a top priority while traveling. To ensure the safety of your valuables and travel documents:
Use Secure Luggage: Invest in luggage with built-in security features, such as combination locks. These locks deter potential thieves and make it more challenging for them to access your belongings.
Carry What You Need: Avoid overpacking and carrying unnecessary items that may become burdensome. The less you have to worry about, the more you can focus on enjoying your trip.
Copies of Important Documents: Keep copies of your passport, identification, and travel documents separate from the originals. In case your documents are lost or stolen, having copies can expedite the replacement process.
In addition to physical copies, store digital copies securely in the cloud. This redundancy ensures you have access to your important documents even if you lose your physical copies.
Utilizing Hotel Safes
Many hotels offer in-room safes or secure storage options for guests. Take advantage of these facilities to safeguard your belongings during your stay. It provides an additional layer of protection for your valuables.
Here's how to use hotel safes effectively:
Secure Valuables: Use the safe to store items like passports, jewelry, extra cash, and any valuable electronics.
Lock It Properly: Always double-check that the safe is locked securely, and test it before leaving your room.
Don't Share the Code: Keep the safe's access code or key to yourself. Avoid sharing it with others, even if you trust them.
Using hotel safes adds an extra level of security, particularly for items you don't need to carry with you every day.
Respect Local Customs and Traditions
Dress Modestly and Respectfully
To show respect for the local culture, dress modestly when visiting religious sites or conservative areas. Some destinations may have dress codes in place, and adhering to them is a sign of cultural sensitivity. Dressing respectfully also reduces the risk of offending locals.
Here are some tips for dressing appropriately:
Research Dress Codes: Before your trip, research whether there are specific dress codes you need to follow at religious sites or in certain areas.
Carry Appropriate Attire: Pack clothing that covers your shoulders, knees, and cleavage, as these are common areas that need to be modestly dressed.
Be Mindful of Footwear: In some cultures, it's essential to remove your shoes before entering a home or temple. Be prepared with footwear that's easy to take on and off.
Remember that respecting local dress codes is a way to honor the culture and traditions of the place you're visiting.
Learning Local Phrases
Learning a few basic phrases in the local language can go a long way in bridging communication gaps and showing appreciation for the culture. Greetings, pleasantries, and common questions can help you connect with locals and make your travel experience more enjoyable.
Here's how to learn some local phrases:
Language Apps: Use language learning apps like Duolingo, Rosetta Stone, or Babbel to practice essential phrases.
Phrasebooks: Bring a small phrasebook with you that contains common phrases and expressions in the local language.
Ask Locals: When you interact with locals, ask them how to say basic greetings or questions in their language. Most people appreciate the effort and will be happy to help you learn.
Learning a few phrases not only makes your travel experience more enjoyable but also shows respect for the local culture.
Abiding by Cultural Norms
Different cultures have unique norms and taboos. These can include rules about gestures, behavior in public, and acceptable forms of address. Researching and adhering to these cultural norms is essential to demonstrate your respect for the local way of life.
Gestures and Body Language
Gestures and body language can vary greatly from one culture to another. What may be considered a friendly gesture in one place could be offensive in another. Here are some examples of how gestures can differ:
Handshakes: In many Western cultures, a firm handshake is a sign of confidence and respect. However, in some Asian cultures, a softer handshake is more appropriate.
Eye Contact: In some cultures, maintaining direct eye contact is a sign of attentiveness and respect, while in others, it can be seen as confrontational.
Hand Gestures: Hand gestures can carry different meanings in various cultures. For instance, the "thumbs up" gesture is positive in many Western countries but offensive in some Middle Eastern and Asian cultures.
Before your trip, familiarize yourself with the gestures and body language typical of the destination you'll be visiting. This can help you avoid unintentionally offending locals and enhance your overall cultural experience.
Behavior in Public
Behavior in public spaces can also be subject to cultural norms. What might be considered polite or normal in one culture can be seen as rude or disruptive in another. Some aspects to consider include:
Volume: In some cultures, speaking loudly in public is considered impolite, while in others, it may be the norm. Understanding the local volume expectations can help you avoid unnecessary attention.
Personal Space: Respect for personal space varies from culture to culture. Some people prefer a larger personal space bubble, while others are comfortable with closer interactions. Pay attention to local cues to avoid making others uncomfortable.
Queueing: The way people queue or stand in line can differ. In some countries, there may be a more relaxed approach to forming lines, while in others, strict queuing etiquette is expected.
It's essential to observe and adapt your behavior to fit in with the local customs. This not only ensures a smoother experience but also showcases your respect for the local way of life.
Forms of Address
The way you address people can also vary from culture to culture. In some places, using titles and formal language is a sign of respect, while in others, a more informal approach is appreciated. Consider the following:
Titles: In some cultures, it's common to use titles like "Mr." or "Ms." followed by the person's last name. In other cultures, people are addressed by their first names or even nicknames.
Formality: The level of formality in language varies. In some places, a formal tone is expected in all interactions, while in others, informal language is common.
Respectful Phrases: Learning respectful phrases like "please" and "thank you" in the local language can go a long way in showing respect and appreciation.
Adapting your forms of address to align with local expectations not only demonstrates your cultural sensitivity but also fosters positive interactions with locals.
Stay Cautious with Food and Water
Drinking Safe Water
One common cause of travel-related illnesses is consuming unsafe water. Contaminated water can lead to gastrointestinal issues that can ruin your vacation. To avoid health problems, it's important to:
Drink Bottled Water: Whenever possible, opt for bottled water from reputable sources. Verify that the bottle's seal is intact to ensure its purity.
Use Water Purification Methods: In areas where bottled water is unavailable, consider using water purification methods like filters or purification tablets. These methods can make tap water safe for consumption.
Avoid Ice Cubes: Be cautious when ordering drinks with ice, as the ice may be made from tap water. You can ask for drinks without ice or specify that you want ice made from bottled water.
Drinking clean and safe water is a fundamental aspect of staying healthy during your travels. Dehydration can quickly ruin a vacation, so make sure you have access to safe hydration options.
Eating at Reputable Establishments
When it comes to food, choosing where to eat can significantly impact your health. It's advisable to dine at reputable establishments with good hygiene practices. Here's how to select safe places to eat:
Busy Restaurants: Restaurants with a high volume of customers often have a quick turnover of food. This reduces the chances of food sitting out for extended periods, which can lead to spoilage.
Clean Appearance: Check the cleanliness of the restaurant and its kitchen. A tidy and well-maintained restaurant is more likely to follow proper hygiene practices.
Local Recommendations: Ask locals or fellow travelers for recommendations on where to eat. They can provide valuable insights into the best places to enjoy safe and delicious food.
By eating at reputable establishments, you reduce the risk of foodborne illnesses and ensure a more pleasant dining experience.
Researching Dietary Restrictions
Some destinations may have dietary restrictions or common food practices that are different from what you're accustomed to. Researching these in advance can help you navigate the local food scene with confidence. Here's what to consider:
Religious Dietary Restrictions: In countries with strong religious practices, you may find dietary restrictions related to specific religious beliefs. For example, some locations may have halal or kosher food requirements.
Vegetarian and Vegan Options: If you have dietary preferences or restrictions, research whether your destination offers suitable options. It's becoming more common for restaurants to cater to vegetarian and vegan diets.
Food Allergies: If you have food allergies, make sure you know how to communicate your dietary restrictions in the local language. This can prevent accidental exposure to allergens.
Street Food Safety: Street food can be delicious, but it can also carry risks. Ensure that street vendors follow proper hygiene practices, and observe how they handle and cook the food.
Researching dietary restrictions ensures that you can enjoy the local cuisine while maintaining your health and well-being.
Wrapping Up
So, by following these safety tips and local etiquette guidelines, you can have a smooth and enjoyable vacation while ensuring your well-being. Every destination is unique, so conducting thorough research and adapting your behavior accordingly is key to making the most of your travels.
Whether you're exploring a vibrant city, relaxing on a tranquil beach, or embarking on an adventure in the great outdoors, being informed and culturally sensitive can lead to a more fulfilling and unforgettable travel experience.
Remember, a respectful and well-prepared traveler not only enjoys their journey to the fullest but also leaves a positive impression on the local community. Enjoy your trip, and have a wonderful time!
FAQs
1. Is it necessary to learn the local language?
Learning the local language is not always necessary, but it can greatly enhance your travel experience. Even basic phrases and greetings can go a long way in connecting with locals and showing respect for their culture. It's a valuable skill that can make your trip more enjoyable.
2. How do I find out about local customs and traditions?
Research is your best friend. Start with online resources, travel guides, and blogs related to your destination. Additionally, talking to locals or fellow travelers when you arrive can provide insights into the local culture and customs.
3. What's the best way to stay informed about safety concerns?
Register with your country's embassy or consulate when you arrive at your destination. They can provide you with updates on safety concerns and be a lifeline in case of emergencies. Additionally, keep an eye on government travel websites and local news.
4. How do I find reliable legal assistance while traveling?
Researching legal professionals in advance is a wise step. Look for recommendations online, consult with your embassy, or ask fellow travelers for referrals. It's essential to have a reliable point of contact if you ever need legal assistance.
5. What should I do if I get sick while traveling?
If you fall ill during your trip, seek medical assistance immediately. Contact your travel insurance provider to understand your coverage. If you have specific medical conditions, having your medical records on hand can expedite the treatment process.
Travel Tips
Here are some additional travel tips to ensure a smooth and enjoyable vacation:
Currency Exchange: Familiarize yourself with the local currency and exchange rates. Exchange some currency before your trip, and carry a small amount of local cash for immediate expenses.
Local Transportation: Research local transportation options, including public transit, taxis, and ride-sharing services. Knowing how to get around can save you time and money.
Weather Preparedness: Check the weather forecast for your destination before packing. Be ready for unexpected weather changes, and pack appropriate clothing.
Emergency Kit: Apart from a first aid kit, consider carrying an emergency kit with essentials like a flashlight, portable charger, and a multi-tool.
Local Cuisine: Don't miss out on trying local dishes. Street food can be a delicious experience, but choose vendors with good hygiene practices.
Travel Adapters: Depending on your destination, you may need different types of power adapters and voltage converters. Research this before you go.
Maps and Navigation Apps: Download offline maps and navigation apps to your smartphone. These can be a lifesaver when you're in areas with limited internet connectivity.
Local Etiquette: Be open to learning local etiquette as you go. Observing how locals behave and adapting your actions can lead to more meaningful interactions.
Travel Insurance Copies: Carry physical and digital copies of your travel insurance details, including the policy number and emergency contact information.
Travel Companions: If you're traveling with others, establish a communication plan and a meeting point in case you get separated.