Are you an avid traveler looking for innovative ways to fund your adventures? Whether you're globe-trotting for business or pleasure, there are numerous opportunities to earn money while you're on the move. In this comprehensive guide, we'll explore ten exciting avenues to help you generate income as you explore new horizons.
1. Sell Souvenirs That You Made
Choose the Right Item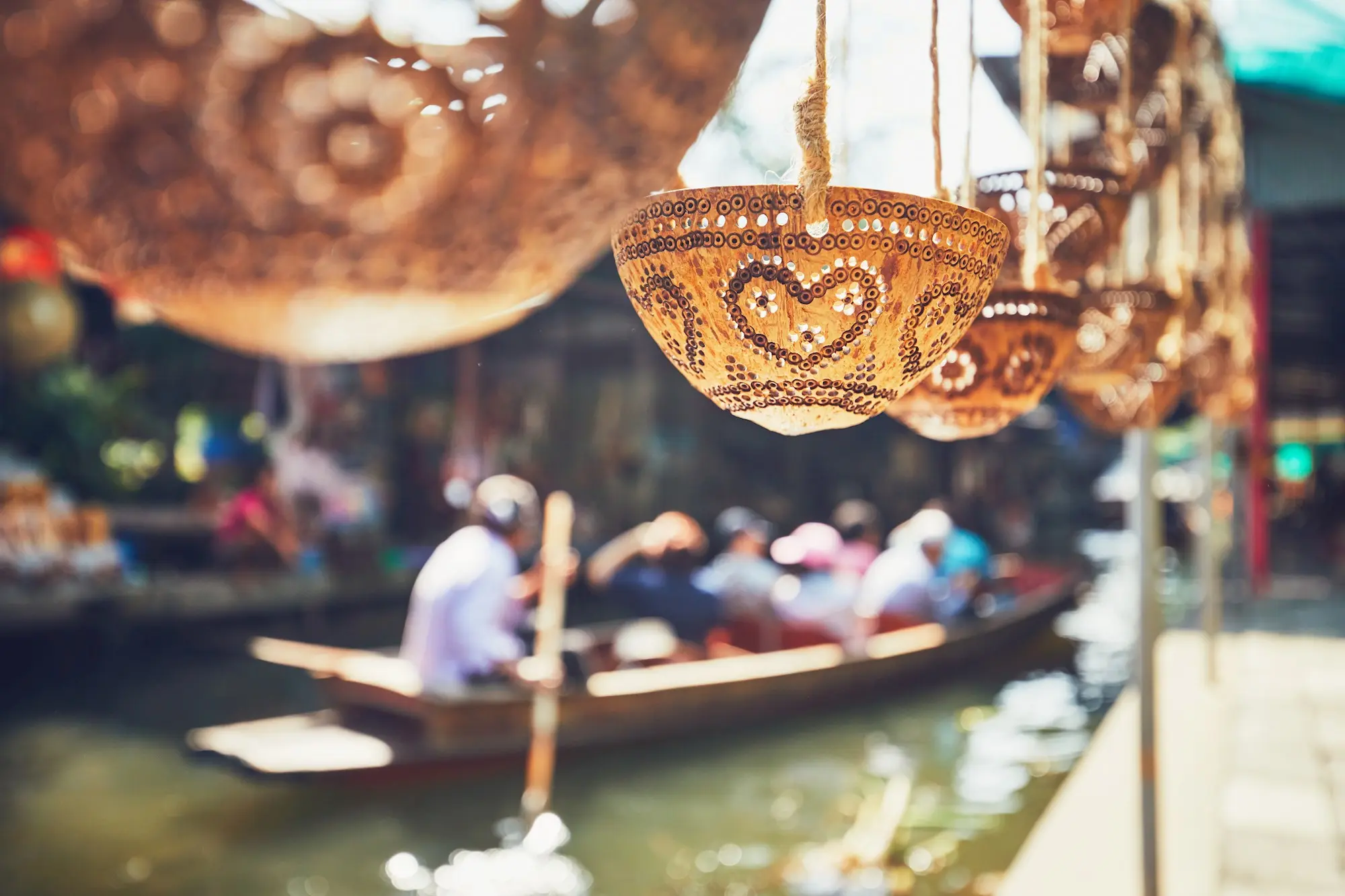 Before embarking on your journey, the first step to selling souvenirs is deciding what to sell. Whether it's handcrafted jewelry, unique clothing, or local artisanal items, choosing the right product is key. Opt for items that resonate with the culture and preferences of the destinations you'll be visiting.
When selecting the item, consider the following factors:
Local Relevance: Ensure that the item reflects the local culture or is related to the place you're visiting. Tourists often seek unique mementos from their travels.
Quality and Durability: Invest in crafting or sourcing products of high quality. Durability is important as customers want their souvenirs to last.
Uniqueness: Aim for uniqueness, something that sets your souvenirs apart from mass-produced trinkets commonly available.
Market Demand: Research the demand for specific types of souvenirs in the region you're visiting. Some destinations might have a preference for certain items, such as textiles, pottery, or artwork.
Get Out There
Once you've determined your product, it's time to hit the ground running. Explore local markets, tourist hotspots, and craft fairs. Engage with potential customers, explain the value of your souvenirs, and offer a piece of the local culture they can take home with them.
Here's how to get started selling souvenirs on your travels:
Identify High-Traffic Locations: Research the busiest areas in the destination. Tourist zones, historic sites, and cultural festivals are excellent places to set up shop.
Craft an Engaging Pitch: Develop a compelling pitch to attract potential buyers. Share the story behind your souvenirs, including how they are made and their cultural significance.
Interactive Displays: Create visually appealing displays that allow customers to touch, feel, and experience your souvenirs. Interactive displays are more likely to attract attention.
Pricing Strategy: Set competitive prices. Research what similar items are selling for in the region and price your souvenirs accordingly.
Payment Options: Be prepared to accept various payment methods, including cash, credit cards, and digital wallets. This ensures you don't miss out on sales due to limited payment options.
Sell Online
In an increasingly digital world, don't limit yourself to physical marketplaces. Create an online presence to reach a broader audience. Utilize e-commerce platforms and social media to showcase your products and connect with potential buyers worldwide.
Here's how to sell your souvenirs online effectively:
E-commerce Platform: Choose a reliable e-commerce platform to host your online store. Popular options include Shopify, WooCommerce, and Etsy.
Professional Product Listings: Create professional and visually appealing product listings. Include high-quality images, detailed descriptions, and prices.
Shipping and Delivery: Offer transparent information about shipping and delivery options. Calculate shipping costs and delivery times accurately.
Secure Payment Processing: Ensure that your online store has secure payment processing to protect both you and your customers.
Promotion and Marketing: Utilize social media, email marketing, and online advertising to promote your online store. Engage with potential customers through these platforms.
2. Be a Freelance Writer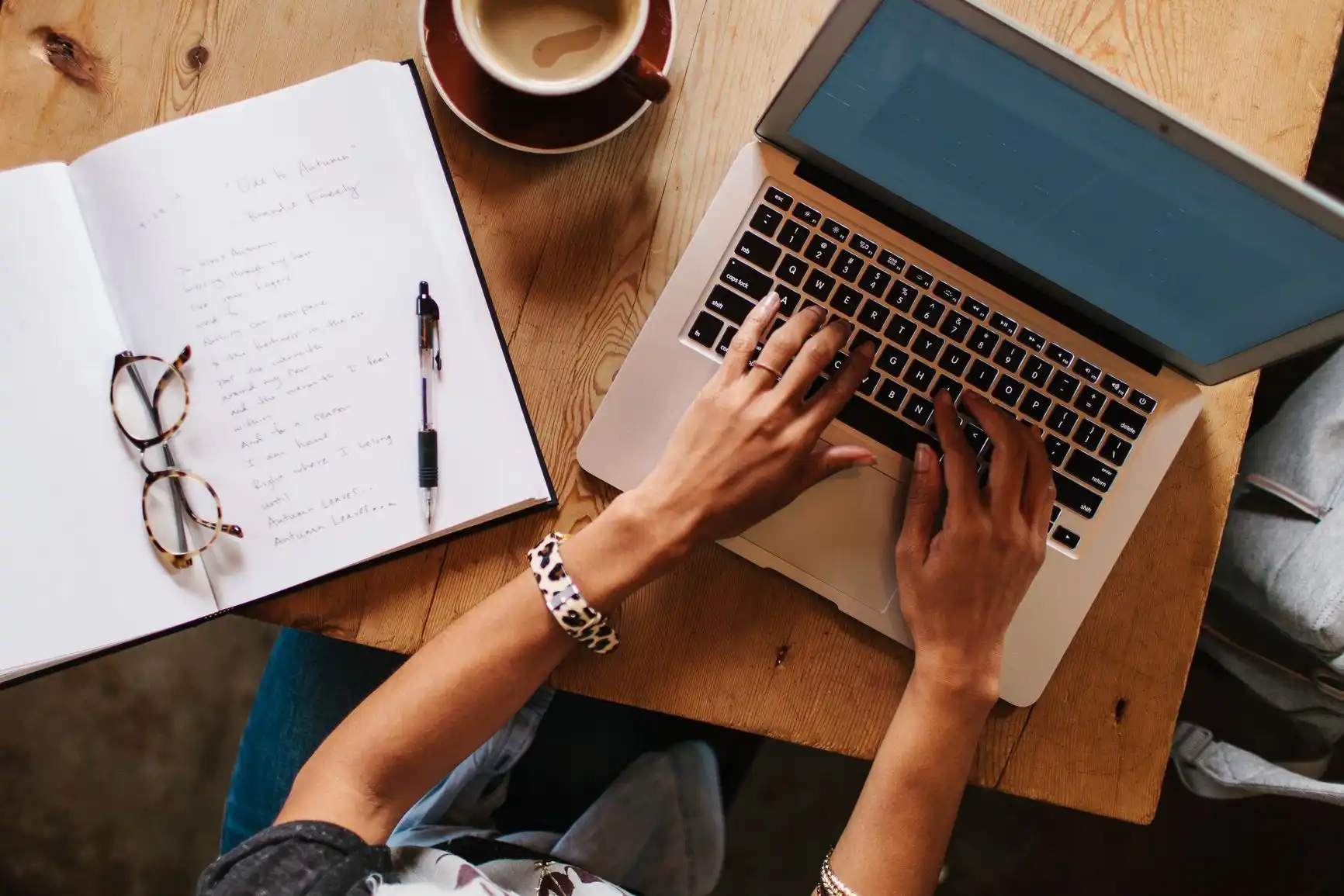 If you possess a talent for writing and want to earn while traveling, freelance writing could be your ticket to financial freedom. Here's how to get started:
Build Your Portfolio
Start by creating a portfolio that showcases your writing skills. Include a variety of writing samples that highlight your expertise in different niches, from travel blogs to tech reviews.
Your portfolio should showcase the following:
Diverse Writing Styles: Include samples that demonstrate your ability to adapt your writing style to different genres and audiences.
Published Work: If you have published articles or blogs, include links or references to these publications in your portfolio.
Specialized Knowledge: Highlight any areas of expertise you possess, such as travel, technology, or health, as clients often seek writers with subject knowledge.
Find Freelance Platforms
There are numerous freelance platforms like Upwork, Freelancer, and Fiverr that connect writers with clients. Create an engaging profile, specify your skills, and start bidding on writing projects that align with your interests.
Here's how to succeed on freelance platforms:
Complete Your Profile: Fill out your profile completely, including a professional profile picture and a compelling bio.
Use Keywords: Use relevant keywords in your profile and gig descriptions to make it easier for clients to find you.
Set Competitive Prices: Research the market and set competitive prices for your services. As a beginner, it's essential to find a balance between affordability and fair compensation.
Respond Promptly: Be responsive to client inquiries and messages. Quick communication can set you apart from other freelancers.
Network and Market Yourself
Expand your reach by networking with other freelancers and clients. Building a strong online presence through social media and a personal blog can also help attract potential clients.
Here's how to effectively network and market yourself:
Social Media Presence: Create professional profiles on platforms like LinkedIn, Twitter, and Facebook. Share your writing projects, industry insights, and engage with potential clients.
Guest Blogging: Write guest posts for popular blogs and websites in your niche. This can help you gain exposure and build your authority as a writer.
Content Marketing: Maintain a personal blog or website where you showcase your writing skills. Write blog posts on topics that interest you and that demonstrate your expertise.
Client Testimonials: Encourage satisfied clients to leave testimonials or reviews on your freelance platform profile. Positive feedback can boost your credibility.
3. Offer Your Skills As A Consultant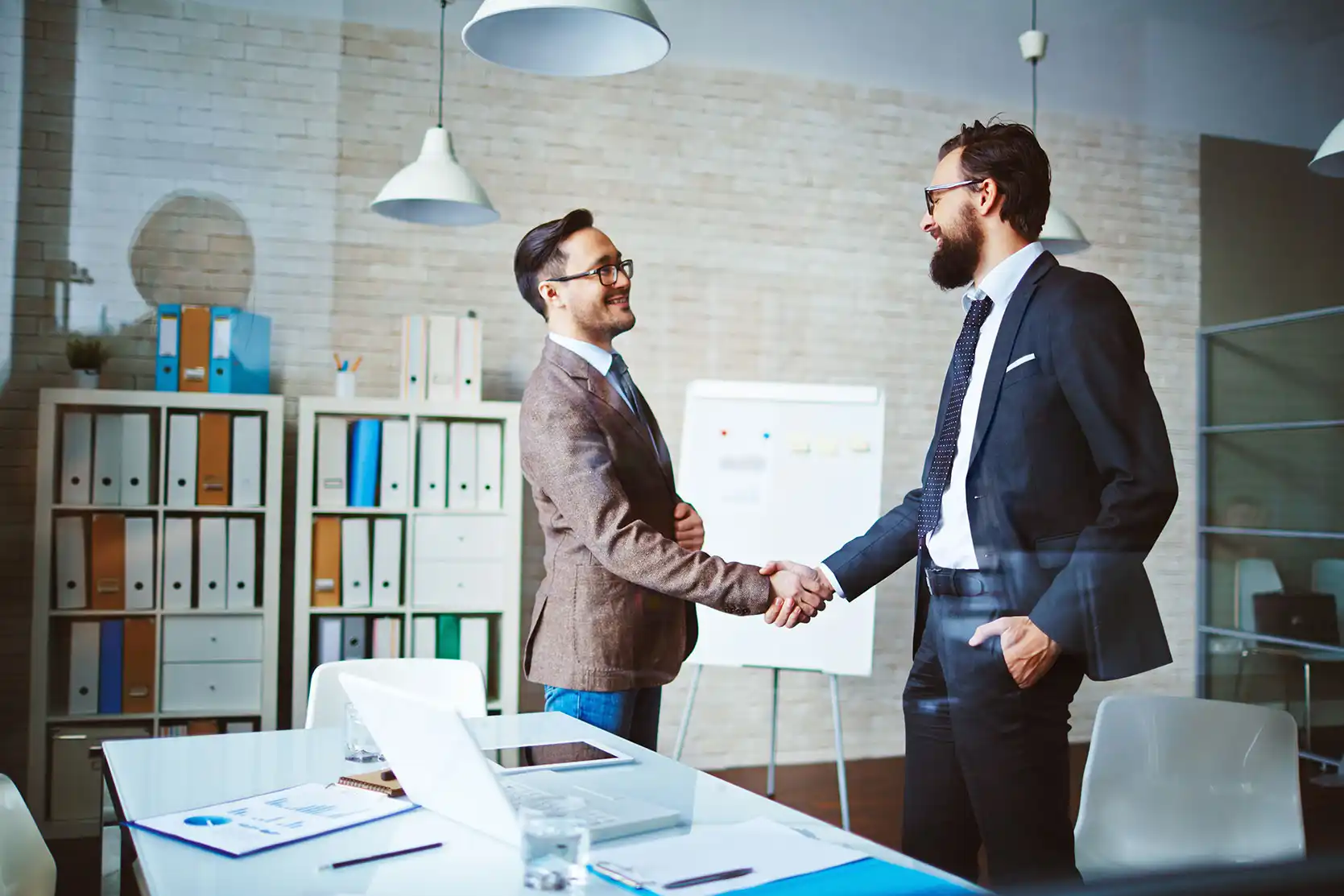 If you have specialized knowledge or skills, offering consultancy services while traveling can be a lucrative endeavor. Here's how to get started:
Define Your Niche
Identify your area of expertise. Whether it's digital marketing, financial planning, or career counseling, narrow down your niche to target a specific audience effectively.
Consider these steps when defining your consultancy niche:
Assess Your Expertise: Reflect on your skills, experiences, and knowledge to determine what you can offer as a consultant.
Market Demand: Research the market to understand the demand for your expertise. Identify gaps in the industry that you can fill.
Competitor Analysis: Study other consultants in your niche to learn from their success and differentiate your services.
Unique Selling Proposition (USP): Determine your USP, the unique value you bring to clients that sets you apart from competitors.
Build a Website
Create a professional website that showcases your qualifications, services, and client testimonials. A well-designed website can instill trust and confidence in potential clients.
Here are essential elements to include on your consultancy website:
About You: Provide a detailed bio that highlights your background, qualifications, and experience.
Services Offered: Clearly outline the services you offer, including the benefits clients can expect.
Client Testimonials: Display testimonials from satisfied clients to build credibility.
Blog and Resources: Share informative blog posts and resources related to your niche. This can demonstrate your expertise.
Contact Information: Make it easy for potential clients to get in touch with you by providing clear contact information.
Market Your Services
Leverage social media and online advertising to reach potential clients. Consider offering free webinars or downloadable resources to demonstrate your expertise and attract leads.
Here's how to effectively market your consultancy services:
Social Media Marketing: Use platforms like LinkedIn, Twitter, and Instagram to share valuable content, engage with your target audience, and promote your services.
Email Marketing: Build an email list and send regular newsletters with helpful information and offers to your subscribers.
Online Advertising: Invest in paid advertising on platforms like Google Ads or Facebook to reach a broader audience.
Networking: Attend industry conferences, webinars, and events to connect with potential clients and other professionals in your field.
By defining your niche, creating a professional online presence, and marketing your consultancy services effectively, you can earn money while sharing your expertise with clients worldwide. The flexibility of consultancy allows you to work from anywhere and set your own schedule, making it an ideal choice for travelers.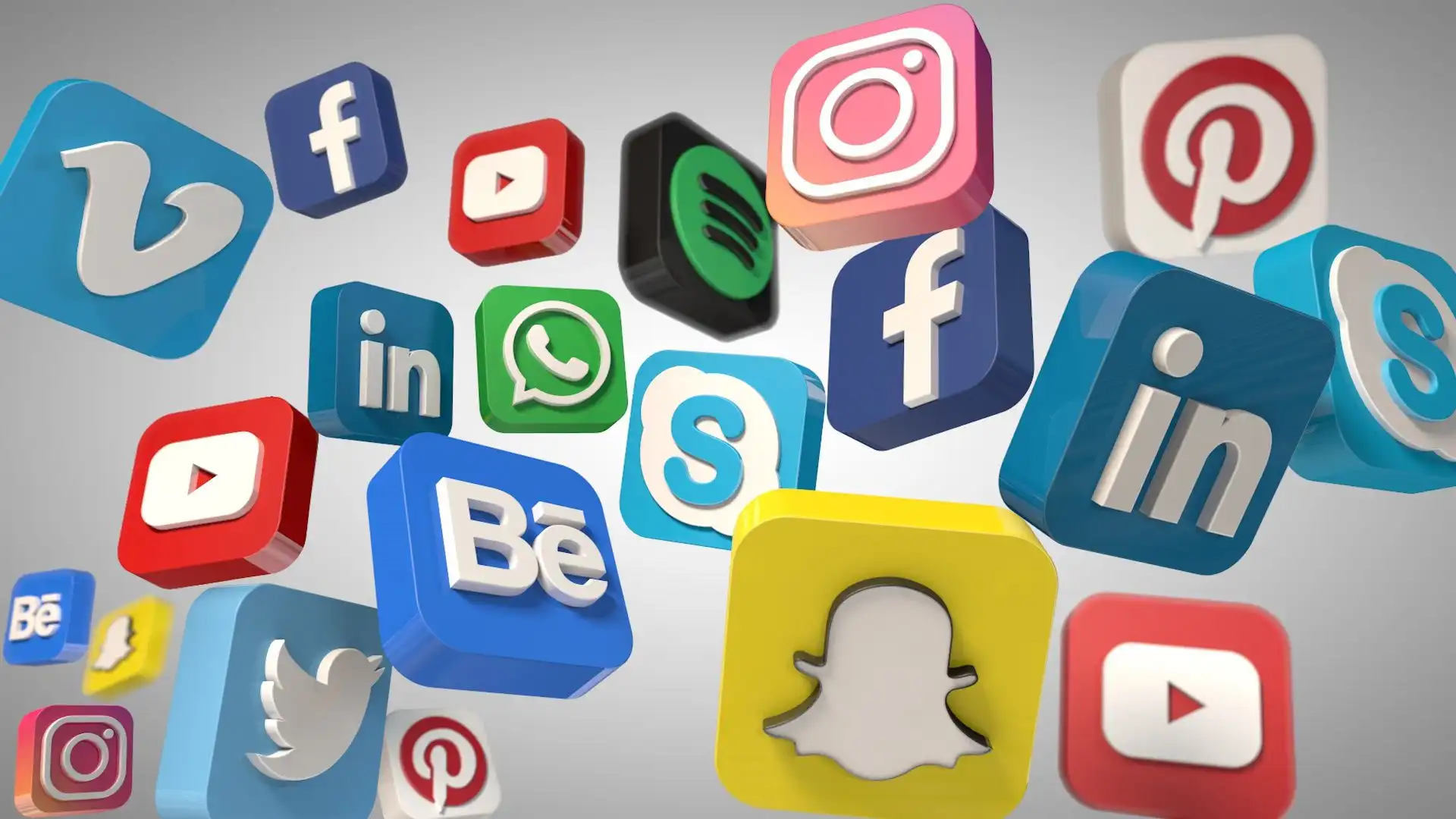 Are you a social media whiz with an eye for marketing? Here's how to leverage your skills to sell products while traveling:
Identify a Lucrative Niche
Choose a niche with potential for growth, such as health, beauty, or wellness. Research the market to understand the needs and preferences of your target audience.
When selecting your niche, consider the following:
Market Trends: Look for trends and emerging markets that align with your interests and skills.
Target Audience: Define your ideal customer profile, including demographics, interests, and pain points.
Competition Analysis: Study other businesses in your chosen niche to identify gaps in the market.
Passion and Expertise: Select a niche that you are passionate about and have expertise in. Your enthusiasm will reflect in your marketing efforts.
Create Engaging Content
Produce compelling content that promotes your chosen products or services. Use eye-catching visuals, informative articles, and engaging videos to captivate your audience.
To create engaging content, follow these tips:
Content Calendar: Develop a content calendar to plan your posts and maintain consistency.
Visuals: Invest in high-quality visuals, including images and videos, that showcase your products in the best light.
Storytelling: Use storytelling techniques to connect with your audience on a personal level and make your brand relatable.
Educational Content: Share informative content that educates your audience about the benefits and uses of your products or services.
Build Trust and Engagement
Interact with your audience by addressing their questions and concerns. Cultivate a relationship of trust, which can translate into loyal customers.
Here's how to build trust and engagement with your audience:
Community Building: Foster a sense of community among your followers. Encourage them to share their experiences and opinions related to your niche.
Respond Promptly: Be responsive to comments and messages from your followers. Show that you value their input.
Transparency: Be transparent about your products or services. Honesty and authenticity can build trust.
Customer Testimonials: Share testimonials and success stories from satisfied customers to showcase the value of your offerings.
Selling products through social media requires consistency, creativity, and an understanding of your audience. By identifying a lucrative niche, creating engaging content, and building trust with your followers, you can successfully earn money while traveling by harnessing your social media skills.
5. Manage a Vacation Rental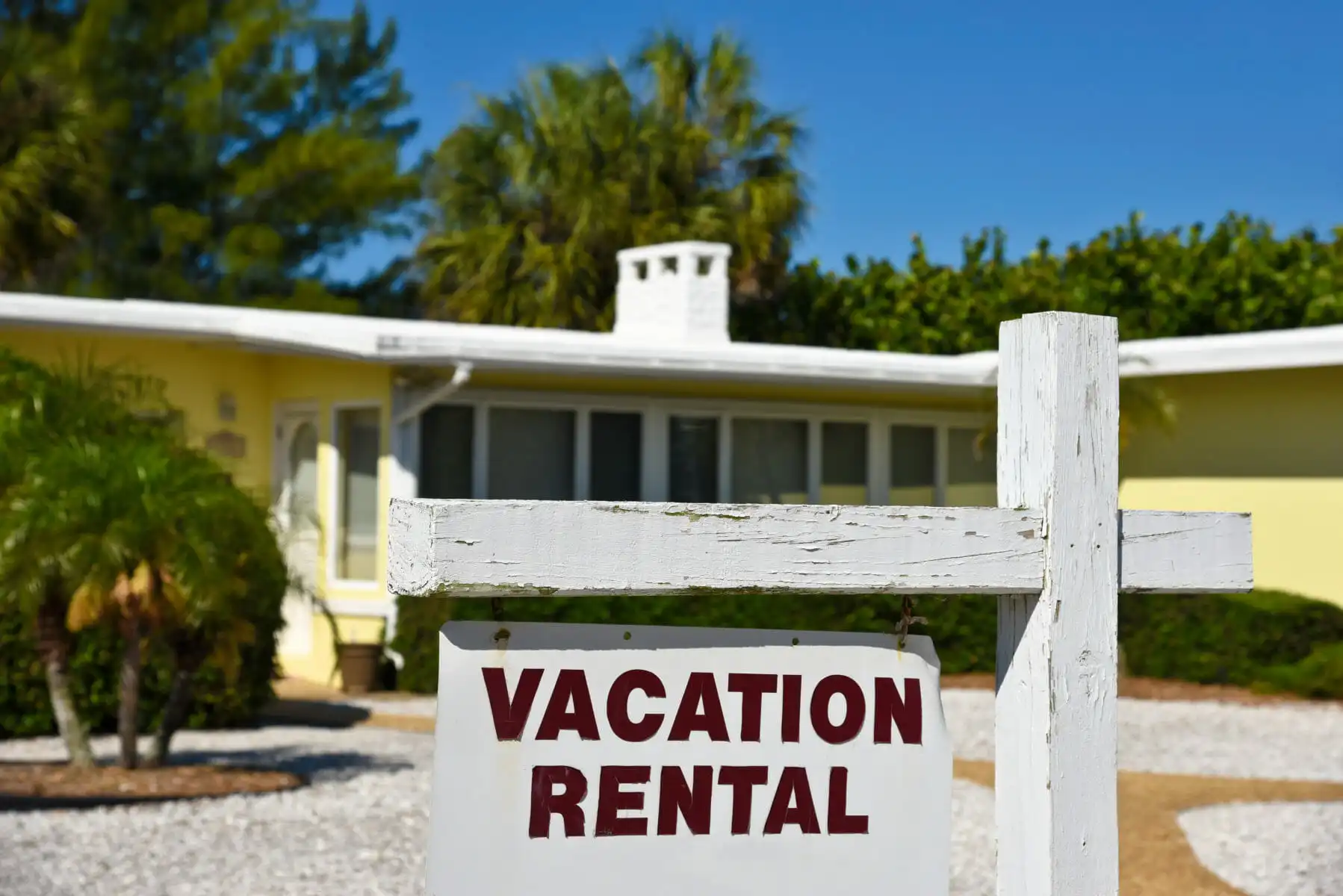 Do you have access to a property that could be rented to travelers? Managing a vacation rental can be a rewarding source of income. Here's how to get started:
Research the Market
Before diving into the vacation rental business, conduct thorough market research to understand your competition, target audience, and potential profitability.
Follow these steps for effective market research:
Local Demand: Analyze the demand for vacation rentals in your area. Consider factors like tourist season, local events, and the availability of similar rentals.
Competitor Analysis: Identify other vacation rentals in your vicinity. Study their offerings, prices, and customer reviews.
Pricing Strategy: Determine the right pricing strategy for your rental. Consider factors like location, property size, and amenities.
Legal Requirements: Familiarize yourself with local regulations, permits, and tax obligations related to vacation rentals.
Prepare Your Property
Ensure your property is well-maintained and furnished to offer a comfortable experience for guests. Consider investing in amenities and décor that make your rental stand out.
To prepare your property for vacation rental, consider the following:
Cleanliness: Ensure that your property is impeccably clean and well-maintained. First impressions are crucial for positive guest reviews.
Amenities: Provide essential amenities such as fresh linens, toiletries, kitchen equipment, and Wi-Fi. Consider additional perks like a swimming pool or a private garden.
Decoration: Create a welcoming ambiance through interior design and decoration. A well-decorated space can enhance the guest experience.
Safety: Install safety features like smoke detectors, fire extinguishers, and security systems to ensure guest safety.
Marketing and Booking
Create a listing on popular vacation rental platforms like Airbnb and VRBO. Write compelling descriptions, upload high-quality photos, and set competitive pricing to attract bookings.
To effectively market your vacation rental, follow these steps:
Professional Photography: Invest in professional photography to capture your property's best features. High-quality images can attract more bookings.
Descriptive Listing: Write a comprehensive and engaging property description. Highlight unique features, proximity to attractions, and nearby amenities.
Pricing Strategy: Set competitive pricing to attract budget-conscious travelers while ensuring profitability.
Availability Calendar: Keep your availability calendar up to date to avoid double bookings and provide accurate information to potential guests.
Prompt Communication: Respond promptly to inquiries and booking requests. Quick communication can lead to more bookings.
By conducting thorough market research, preparing your property effectively, and using strategic marketing and booking techniques, you can successfully manage a vacation rental while enjoying your own travels.
6. Work As a Tour Guide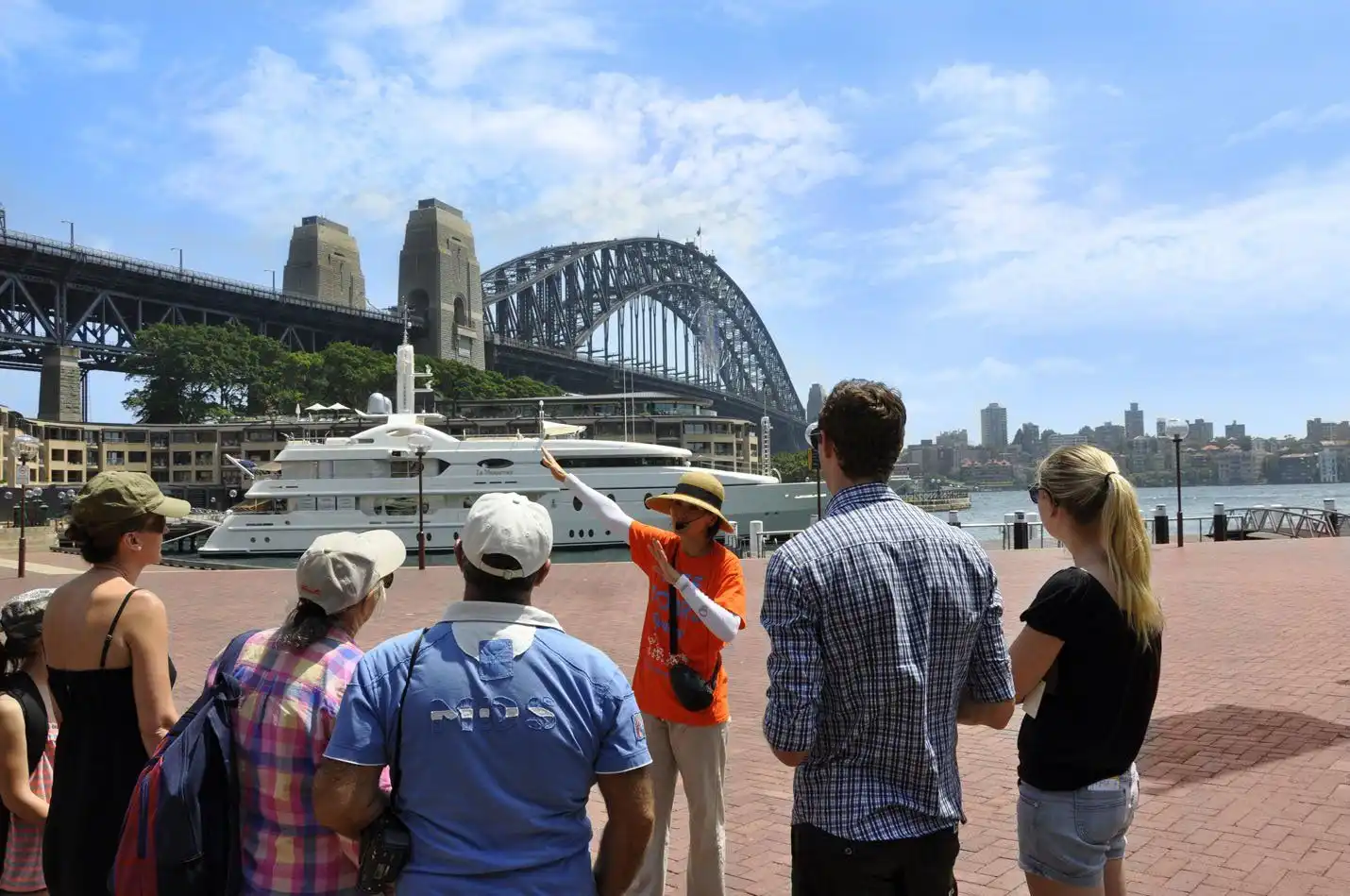 If you're passionate about exploring new places and sharing your knowledge, working as a tour guide can be both enjoyable and financially rewarding. Here's how to get started:
Acquire Local Knowledge
Become an expert on the destinations you plan to guide tours in. Learn about the history, culture, landmarks, and hidden gems that can make your tours unique.
To acquire local knowledge, follow these steps:
Research: Study guidebooks, historical documents, and online resources about the destinations you'll be guiding tours in.
Local Experts: Connect with local experts, historians, and residents to gain insights into the destination's culture and history.
Exploration: Explore the destination extensively to discover off-the-beaten-path locations and stories.
Language Skills: If applicable, learn or improve your language skills to communicate effectively with international tourists.
Obtain Necessary Licensing
In many places, tour guides are required to have specific licenses or certifications. Ensure you comply with local regulations to operate legally.
Here's how to obtain the necessary licensing:
Research Local Requirements: Research the licensing requirements for tour guides in the destination you plan to work in.
Training and Exams: Enroll in any necessary training programs and pass required exams to obtain your guide license.
Insurance: Consider liability insurance to protect yourself and your clients.
Renewals and Updates: Stay up to date with renewals and any changes in local regulations.
Develop Your Tours
Create unique and engaging tour itineraries that cater to a variety of interests and preferences. Offer different types of tours, such as historical, cultural, or adventure-focused, to attract a broad range of tourists.
To develop your tours effectively, consider the following:
Tour Themes: Design tours with specific themes or narratives. For example, you could offer a food tour, a historical walking tour, or an adventure tour.
Customization: Be prepared to customize your tours based on the interests and needs of your clients.
Group Sizes: Determine the maximum group size you can manage comfortably. Smaller groups often lead to a more personalized experience.
Pricing Structure: Set clear and competitive pricing for your tours. Consider offering discounts for larger groups or repeat clients.
Tour Duration: Decide on the duration of your tours, which can range from a couple of hours to full-day experiences.
Working as a tour guide allows you to share your passion for travel and exploration with others while earning a living. By acquiring local knowledge, obtaining the necessary licensing, and developing engaging tours, you can embark on a rewarding career as a tour guide.
7. Offer Pet-Sitting Services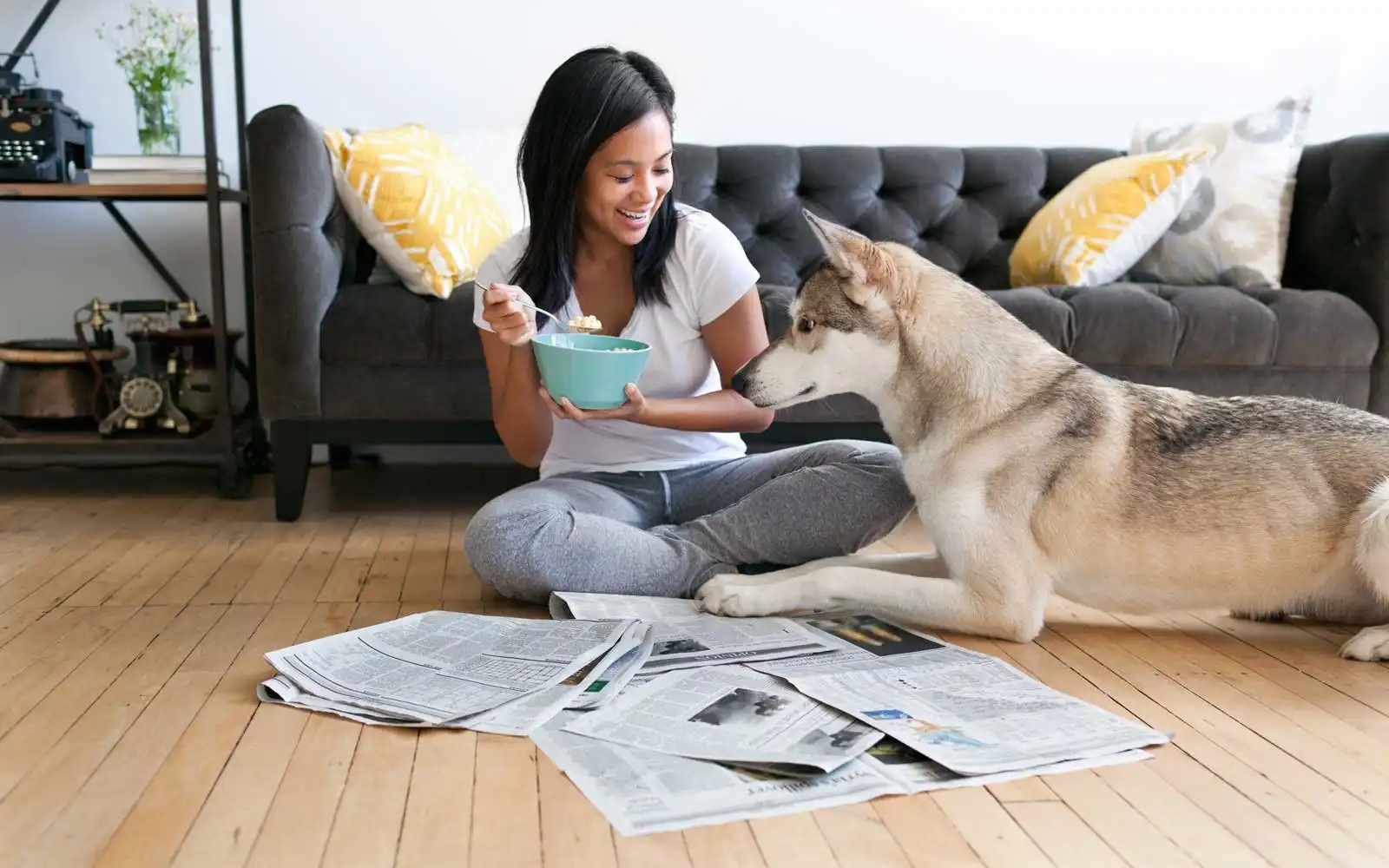 Are you an animal lover looking to earn money while traveling? Offering pet-sitting services can be a fulfilling and flexible way to generate income. Here's how to get started:
Create a Profile
Build a professional profile that highlights your experience, love for animals, and the services you offer as a pet sitter.
Your pet-sitting profile should include the following:
Introduction: Write a warm and friendly introduction that connects with pet owners and showcases your love for animals.
Experience: Detail your experience with different types of pets, whether it's dogs, cats, birds, or reptiles.
Services Offered: Clearly outline the services you provide, such as pet feeding, walking, grooming, and overnight care.
Availability: Specify your availability and whether you can accommodate last-minute requests.
Pricing: Set competitive pricing for your services. Consider offering different rates for various services.
Get Pet-Sitting Jobs
There are several ways to find pet-sitting opportunities while traveling. Explore these methods to connect with pet owners in need of your services:
Pet-Sitting Websites: Sign up on pet-sitting websites and platforms like Rover, PetBacker, or Wag!. Create an appealing profile and respond promptly to pet owners' requests.
Local Advertisements: Post flyers or advertisements in local pet stores, veterinary clinics, or community bulletin boards.
Social Media: Utilize social media to promote your services and connect with pet owners in your destination.
Word of Mouth: Ask for referrals from friends, family, and other pet owners you meet during your travels.
Provide Excellent Care
Once you secure a pet-sitting job, it's crucial to provide excellent care to the animals under your supervision. This not only ensures the well-being of the pets but also leads to positive reviews and repeat business.
Here are some key aspects of providing excellent pet-sitting services:
Pet Safety: Prioritize the safety and health of the pets in your care. Ensure they have access to clean water, food, and a secure environment.
Communication: Maintain open communication with pet owners. Provide updates, photos, and reports on the pet's well-being.
Pet Comfort: Make the pets feel comfortable and loved. Spend quality time with them, provide companionship, and follow any specific instructions from the owner.
Emergency Preparedness: Be prepared for emergencies, such as medical issues or unexpected situations. Have contact information for local veterinarians and pet emergency services.
Cleanliness: Keep the pet's environment clean and hygienic. Regularly clean litter boxes, cages, or play areas.
Offering pet-sitting services allows you to earn money while enjoying the company of furry friends. By creating a professional profile, finding pet-sitting opportunities, and providing exceptional care, you can turn your love for animals into a rewarding source of income while traveling.
8. Rent Out Your Car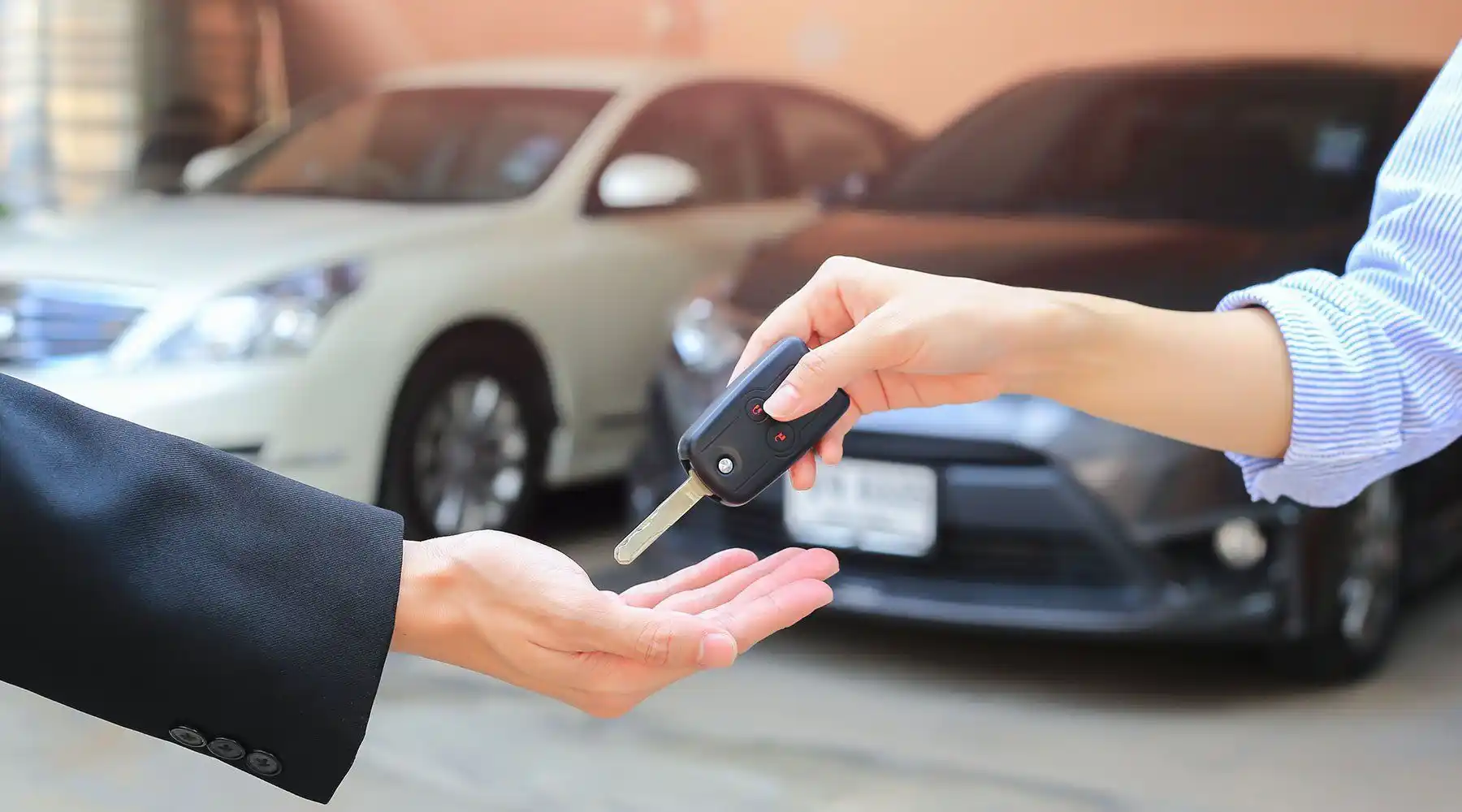 Do you own a car that remains idle while you're traveling? Renting out your vehicle can be a practical way to earn extra income. Here's how to get started:
Research Rental Platforms
Explore car rental platforms and applications where you can list your car for rent. Popular options include Turo, Getaround, and HyreCar. Sign up on your chosen platform and create a detailed listing for your car.
When researching rental platforms, consider the following:
Fees and Commissions: Review the fees and commissions charged by the platform. These fees may impact your overall earnings.
Insurance Coverage: Understand the insurance coverage provided by the platform. Ensure that your car and renters are adequately protected.
Verification Process: Complete any required verification steps on the platform, such as identity verification and vehicle inspection.
Listing Details: Create a comprehensive listing for your car, including clear photos, a description of the vehicle, availability, and pricing.
Set Competitive Pricing
Determine the rental rates for your car based on factors such as the car's make and model, its condition, and the local demand for rental vehicles.
To set competitive pricing, consider these aspects:
Market Research: Research the rates for similar cars in your area to understand the local market.
Seasonal Variation: Adjust your pricing based on seasonal demand. Rates may vary during peak travel seasons.
Discounts and Promotions: Offer discounts for longer rental periods or repeat customers to attract more renters.
Pricing Structure: Decide whether you want to charge on a daily or hourly basis, or offer both options.
Ensure Vehicle Maintenance
Before renting out your car, ensure that it is in good condition and has passed any required inspections. Regular maintenance and cleanliness can lead to positive reviews and repeat renters.
To prepare your car for rental, follow these steps:
Mechanical Check-Up: Schedule a professional mechanical inspection to ensure that your car is in excellent working condition.
Cleanliness: Clean the interior and exterior of your car thoroughly. A well-maintained car is more appealing to renters.
Fuel and Fluids: Ensure that your car has a full tank of fuel and adequate fluids (e.g., oil, coolant) before renting it out.
Emergency Kit: Equip your car with a basic emergency kit, including a first-aid kit, flashlight, and necessary tools.
Maintenance Records: Keep detailed records of the car's maintenance and repair history. This can build trust with renters.
Renting out your car can help you offset the costs of ownership and even generate extra income while you're traveling. By researching rental platforms, setting competitive pricing, and maintaining your vehicle, you can ensure a smooth and profitable car rental experience.
9. Offer Your Services As a Chauffeur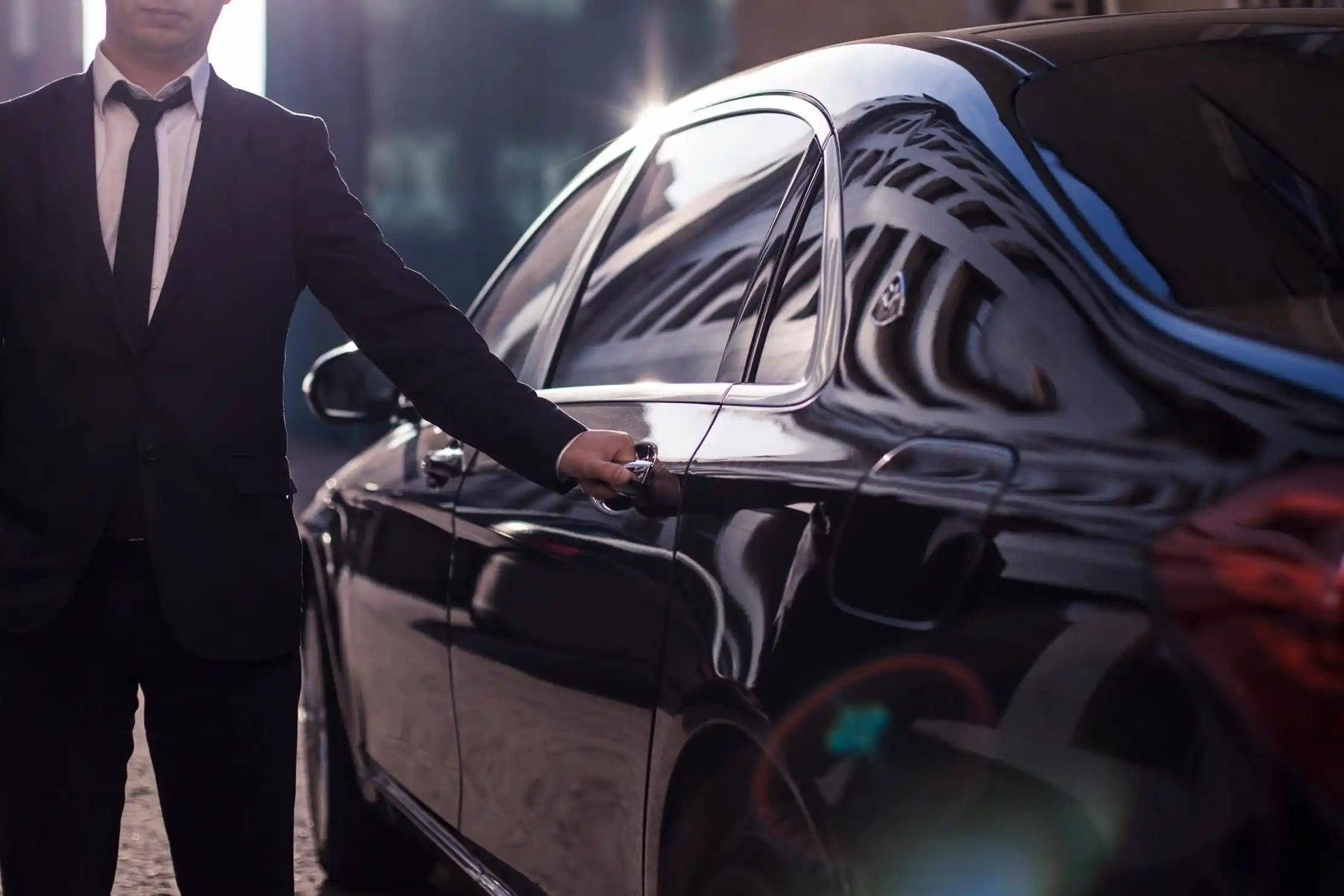 Are you planning to travel and have access to a vehicle? Consider offering your services as a chauffeur to earn money while exploring new destinations. Here's how to get started:
Prepare Your Vehicle
Before offering chauffeur services, ensure that your vehicle is in excellent condition, clean, and well-maintained. Clients expect a safe and comfortable ride.
To prepare your vehicle for chauffeur services, consider these steps:
Safety Inspection: Schedule a safety inspection to confirm that your vehicle meets all safety requirements and regulations.
Clean Interior: Clean the interior of your vehicle, including seats, carpets, and windows. A clean and fresh-smelling vehicle is more appealing to passengers.
Amenities: Consider adding amenities such as bottled water, phone chargers, and Wi-Fi to enhance the passenger's experience.
Regular Maintenance: Schedule regular maintenance to address any mechanical issues promptly.
Insurance: Ensure that your vehicle insurance covers chauffeur services, or obtain the necessary coverage.
Promote Your Services
Market your chauffeur services to attract clients. Utilize online platforms, social media, and local advertisements to reach potential customers.
To effectively promote your chauffeur services, follow these steps:
Online Presence: Create a professional website or profile on platforms like LinkedIn and Facebook to showcase your services and expertise.
Pricing Structure: Set competitive pricing for your services. Consider offering options such as hourly rates or package deals for special occasions.
Customer Reviews: Encourage satisfied clients to leave reviews or testimonials that can build trust with potential customers.
Networking: Attend events and join business associations to network and connect with individuals who may require chauffeur services.
Offer Quality Service
Deliver high-quality service to ensure customer satisfaction and positive reviews. Create a pleasant and comfortable experience for your passengers.
Here are some key aspects of providing quality chauffeur services:
Professionalism: Dress professionally and maintain a courteous and respectful demeanor with passengers.
Punctuality: Arrive on time for pick-ups and drop-offs. Reliability is a key factor in customer satisfaction.
Knowledge of Local Area: Be well-versed in the local area, including knowledge of popular attractions, restaurants, and event venues.
Communication: Communicate clearly with passengers and be responsive to their needs and preferences.
Safety: Prioritize passenger safety by adhering to traffic rules and driving safely at all times.
Offering your services as a chauffeur allows you to earn money while traveling and exploring new destinations. By preparing your vehicle, promoting your services, and providing excellent customer service, you can build a successful chauffeur business.
10. Be a Virtual Assistant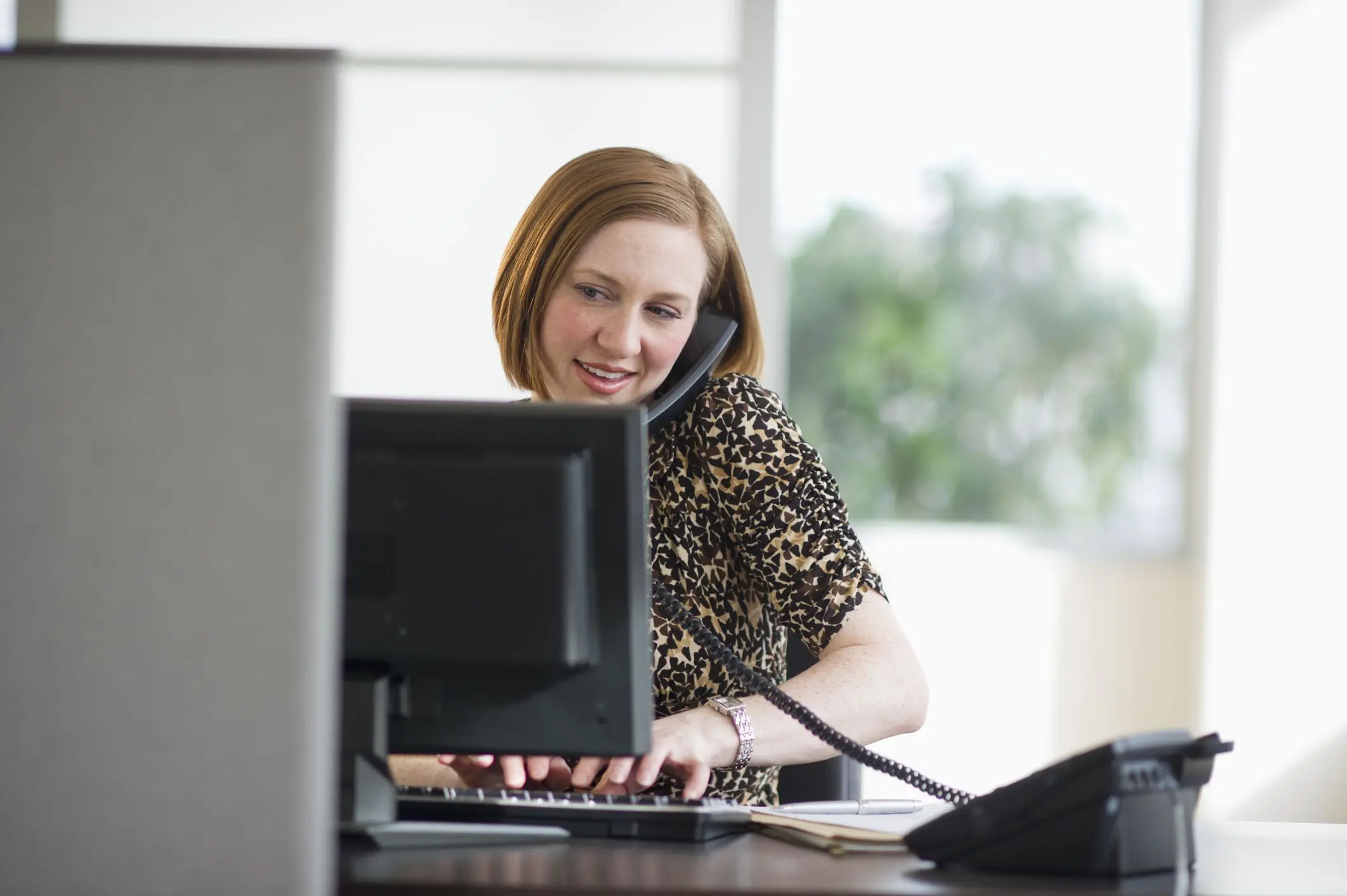 Are you looking for a way to earn money while traveling that offers flexibility and the ability to work from anywhere? Becoming a virtual assistant could be the perfect solution. Here's how to get started:
Develop Your Skills
Before offering virtual assistant services, build your skills in areas such as administrative tasks, digital marketing, social media management, or content creation. Clients often seek virtual assistants with diverse skill sets.
To develop your skills effectively, consider these steps:
Online Courses: Enroll in online courses or workshops that can help you enhance your skill set. There are many platforms that offer courses on various subjects.
Practice and Portfolio: Gain practical experience by assisting friends, family, or volunteering your services. Build a portfolio that showcases your skills.
Time Management: Develop strong time management and organizational skills to handle multiple tasks for clients efficiently.
Communication Skills: Hone your communication skills, as effective communication is crucial for remote work.
Set Up Your Workspace
Create a productive and organized workspace where you can work efficiently. This includes setting up the necessary equipment and software.
Here's how to set up your virtual assistant workspace:
Computer and Software: Ensure that you have a reliable computer with the necessary software for your tasks. This may include word processing, project management, and communication tools.
High-Speed Internet: Invest in high-speed internet to avoid connectivity issues during virtual meetings and tasks.
Organization: Establish an organized filing system to manage documents, tasks, and communications.
Data Security: Prioritize data security and privacy by using encryption and secure storage solutions for client data.
Find Clients
To find clients as a virtual assistant, create a professional online presence and utilize freelance platforms and networking opportunities.
Here's how to effectively find clients as a virtual assistant:
Online Presence: Create a professional website or profile on platforms like Upwork, Freelancer, or LinkedIn to showcase your skills and experience.
Portfolio: Build a portfolio that highlights your previous work and accomplishments. Include examples of projects you've successfully completed.
Networking: Attend virtual events, webinars, and conferences related to your field to connect with potential clients and other professionals.
Cold Outreach: Reach out to businesses and entrepreneurs who may require virtual assistant services. Send tailored pitches and proposals.
Testimonials: Encourage satisfied clients to provide testimonials or recommendations, which can boost your credibility.
Being a virtual assistant offers the flexibility to work from anywhere in the world. By developing your skills, setting up an efficient workspace, and actively seeking clients through online platforms and networking, you can build a successful career as a virtual assistant.
Earning money while traveling is not only possible but can also enhance your travel experiences. Whether you choose to sell souvenirs, become a freelance writer, offer consultancy services, utilize your social media skills, manage a vacation rental, work as a tour guide, provide pet-sitting services, rent out your car, be a chauffeur, or become a virtual assistant, each option offers its unique set of opportunities and adventures.
As you embark on your journey to earn money while exploring the world, remember to adapt to the local culture and regulations, provide excellent service, and maintain a professional and ethical approach. With these 10 diverse methods to earn money while traveling, you can turn your passion for travel into a sustainable source of income, allowing you to continue your adventures around the globe.
Get Lifetime Access to My Private Prompts Library
For access to a wealth of additional prompts and content, you can obtain a lifetime membership to my private prompts library. This membership is designed for users who need more comprehensive and frequent access to a variety of content. You can subscribe now to secure your lifetime membership and unlock a world of possibilities with my extensive library of prompts.
Frequently Asked Questions (FAQs)
1. Can I really earn money while traveling?
Yes, you can! There are numerous ways to earn money while traveling, as outlined in this article. Whether you choose to sell souvenirs, offer freelance services, or work as a tour guide, there are options for everyone, regardless of their skills or interests.
2. How can I manage my time effectively while earning money on the go?
Time management is crucial when earning money while traveling. To maximize your productivity, establish a schedule, prioritize tasks, and leverage productivity tools and apps. Additionally, being organized and setting clear goals will help you balance work and exploration.
3. What are the challenges of earning money while traveling?
Challenges may include managing irregular income, navigating tax regulations in different countries, and balancing work with travel experiences. Staying motivated and disciplined is also vital. However, with careful planning and dedication, these challenges can be overcome.
4. Do I need to be a professional to offer consultancy services?
While having professional expertise is beneficial, it's not always a strict requirement for offering consultancy services. Many clients value practical experience and problem-solving skills. If you can provide valuable insights and solutions, you can offer your services as a consultant.
5. Are there any legal requirements when renting out my car?
Yes, there are often legal requirements when renting out your car, such as insurance, permits, and local regulations. It's essential to research and comply with these requirements to operate legally and protect yourself and your renters.
6. How can I ensure the safety and well-being of pets I'm pet-sitting?
Prioritize the safety and well-being of pets by following the owner's instructions, keeping the environment clean and secure, and maintaining open communication with the pet owner. Having an emergency plan in place and being prepared for any unforeseen situations is also essential.
7. What are the best practices for promoting my virtual assistant services?
Promote your virtual assistant services by creating a professional online presence, building a portfolio, networking, and actively seeking clients through freelance platforms. Utilize social media and client testimonials to enhance your credibility.
Travel Tips
1. Plan Ahead: When combining work and travel, plan your itinerary and work schedule in advance. This ensures that you can meet your work commitments while enjoying your travel experiences.
2. Stay Connected: Reliable internet access is essential for many of the income-earning opportunities mentioned in this article. Make sure you have access to a stable connection.
3. Budget Wisely: Manage your finances carefully to avoid overspending. Create a budget that considers both work-related expenses and travel costs.
4. Embrace Local Culture: Immerse yourself in the local culture and customs of the places you visit. It not only enhances your travel experience but also helps in networking and finding local opportunities.
5. Stay Flexible: Be open to change and adapt to unexpected situations. Flexibility is key to making the most of your travel and work journey.
6. Record Your Experiences: Keep a journal or blog about your travel and work adventures. It can serve as a creative outlet and potentially generate additional income through content creation.
7. Take Breaks: Avoid burnout by scheduling regular breaks. Explore your surroundings, relax, and recharge to maintain a healthy work-life balance.
8. Seek Professional Advice: If you're dealing with complex financial or legal matters while earning money abroad, consider consulting with a professional who specializes in international work and travel.
9. Maintain Health and Safety: Prioritize your health and safety at all times. Purchase travel insurance, stay updated on travel advisories, and have access to medical services if needed.
10. Enjoy the Journey: Above all, remember that the purpose of earning money while traveling is to enhance your journey, not detract from it. Savor every moment and create memories that will last a lifetime.