Embark on an exhilarating adventure through the heart of South America, where ancient civilizations blend seamlessly with modern vibrancy, where lush rainforests meet bustling cityscapes, and where each street corner narrates a unique story of history, culture, and allure. In this immersive journey, we traverse through the top 15 best cities, each offering a tapestry of experiences that captivate the soul and ignite the imagination.
From the mystical ruins of Cuzco to the coastal charm of Cartagena, the passionate rhythms of Buenos Aires to the urban dynamism of Rio De Janeiro, this exploration takes you on a whirlwind tour of South America's most captivating destinations. Join us as we uncover the rich heritage, diverse cultures, and breathtaking landscapes that define these remarkable cities, inviting you to immerse yourself in an adventure unlike any other on the continent.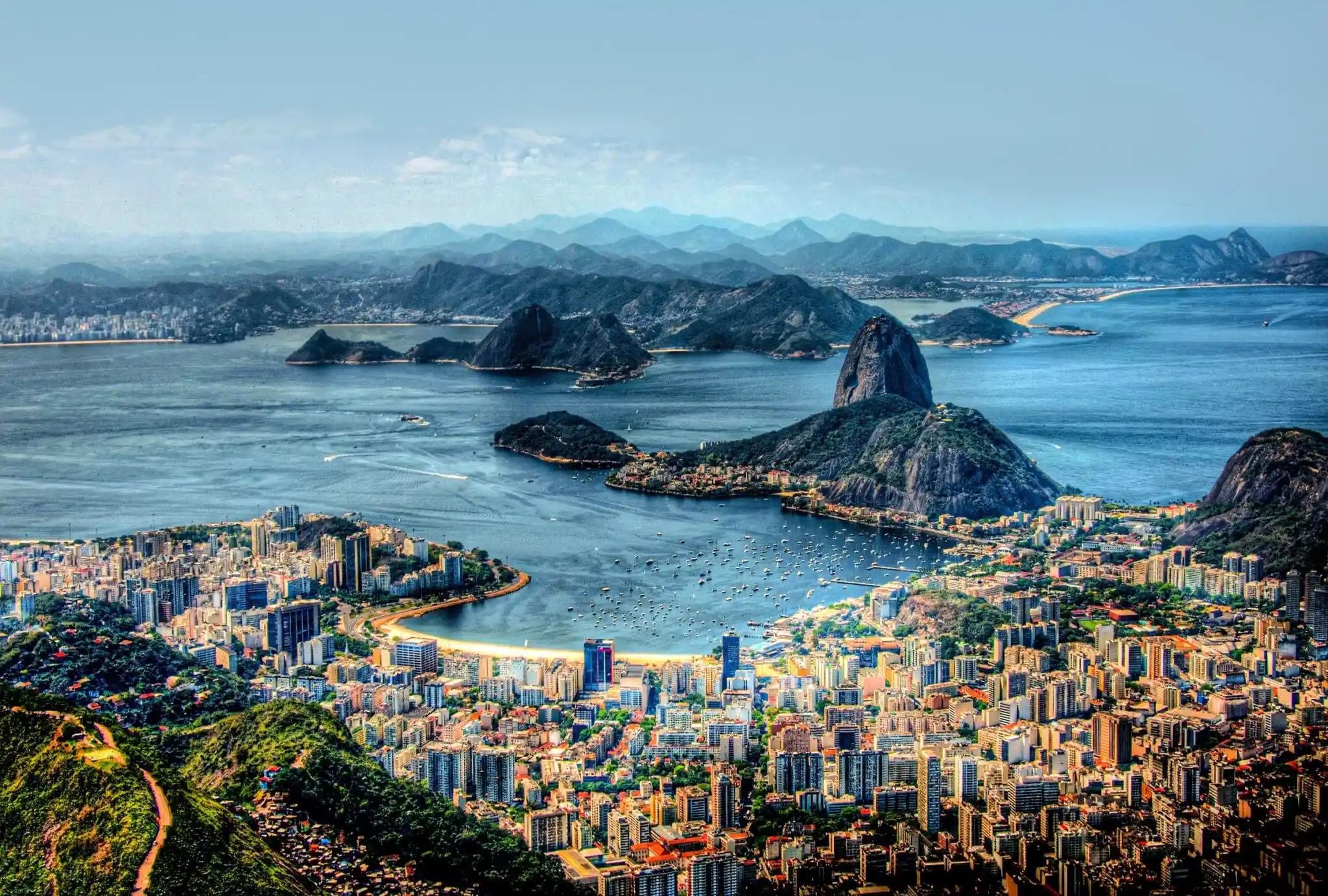 Moreover, you can make your travel budget-friendly by choosing South American destinations because they have greater exchange rates and cheap flights without any jet lag.
Let's get into our prime list of the best cities to visit in South America this year.
Cuzco, Peru: Gateway to Inca Marvels
Historical Overview
Cuzco, once the capital of the mighty Inca Empire, holds centuries of history within its cobblestone streets and ancient structures. The city itself is a living museum, where remnants of the Inca civilization intertwine seamlessly with Spanish colonial architecture.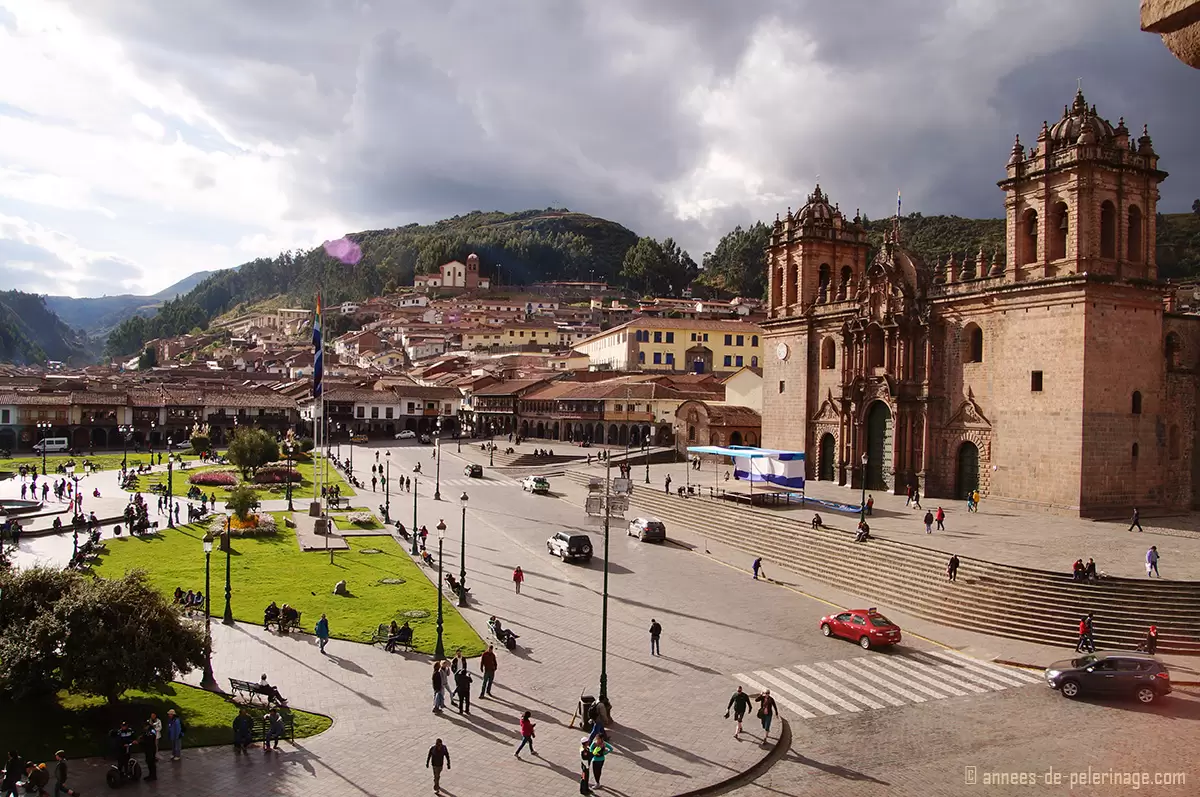 Archaeological Marvels: Machu Picchu
One of the most iconic archaeological sites globally, Machu Picchu, sits just a few hours away from Cuzco. This ancient Inca citadel nestled amidst mist-laden mountains remains a testament to the engineering prowess and spiritual significance of the Inca civilization.
Cuzco offers a gastronomic adventure, showcasing traditional Peruvian dishes with local flavors. Visitors can savor delicacies like ceviche, alpaca meat, and cuy (guinea pig) while exploring the city's diverse eateries.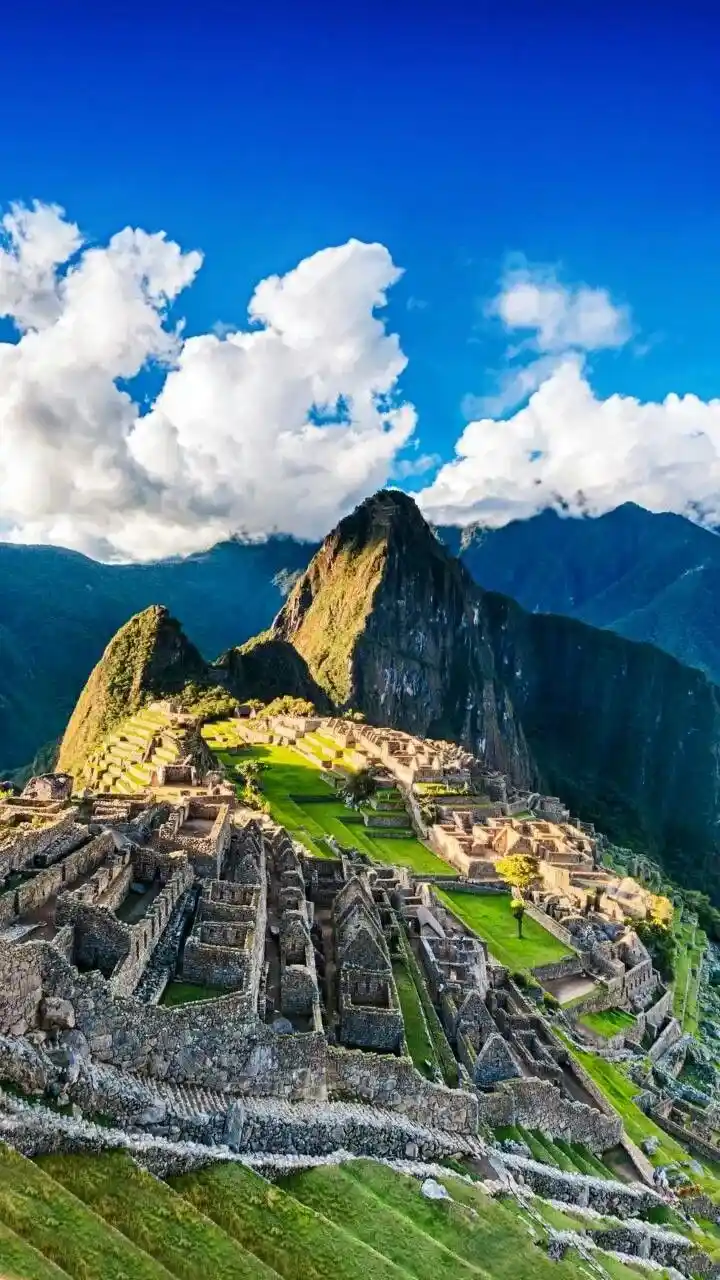 Festivals and Celebrations
The city comes alive during vibrant festivals that celebrate Inca traditions blended with Catholic influences. Inti Raymi, the Festival of the Sun, stands out as a grand celebration of Inca culture, featuring colorful processions and rituals.
Cultural Richness and Traditions
Beyond its archaeological allure, Cuzco resonates with cultural authenticity. Markets brim with handcrafted textiles, intricate jewelry, and local artwork, showcasing the craftsmanship and traditions passed down through generations.
Exploring the Sacred Valley
Venturing beyond Cuzco leads to the Sacred Valley, where ancient ruins, such as Pisac and Ollantaytambo, dot the breathtaking landscapes. This valley holds a treasure trove of historical sites and stunning vistas.
Adventure Opportunities
For adventure enthusiasts, Cuzco serves as a hub for thrilling experiences. Trekking through the Andes, exploring lesser-known Inca sites, or embarking on the challenging but rewarding Salkantay Trek are just a few options available.
Preservation Efforts and UNESCO Recognition
The preservation of Cuzco's historical sites is paramount. The city has earned UNESCO World Heritage status, ensuring the conservation of its invaluable cultural and archaeological heritage for future generations.
Cuzco's blend of ancient marvels, cultural vibrancy, and natural beauty makes it a pivotal destination for travelers seeking an immersive experience in the heart of Inca history and Peruvian culture.
Cartagena, Colombia: Where History Meets Coastal Beauty
Colonial Heritage
Cartagena, a UNESCO World Heritage Site, boasts a well-preserved colonial center, radiating charm with its colorful buildings, cobblestone streets, and historic fortifications. The Old Town, known as Ciudad Amurallada, offers a glimpse into the city's colonial past.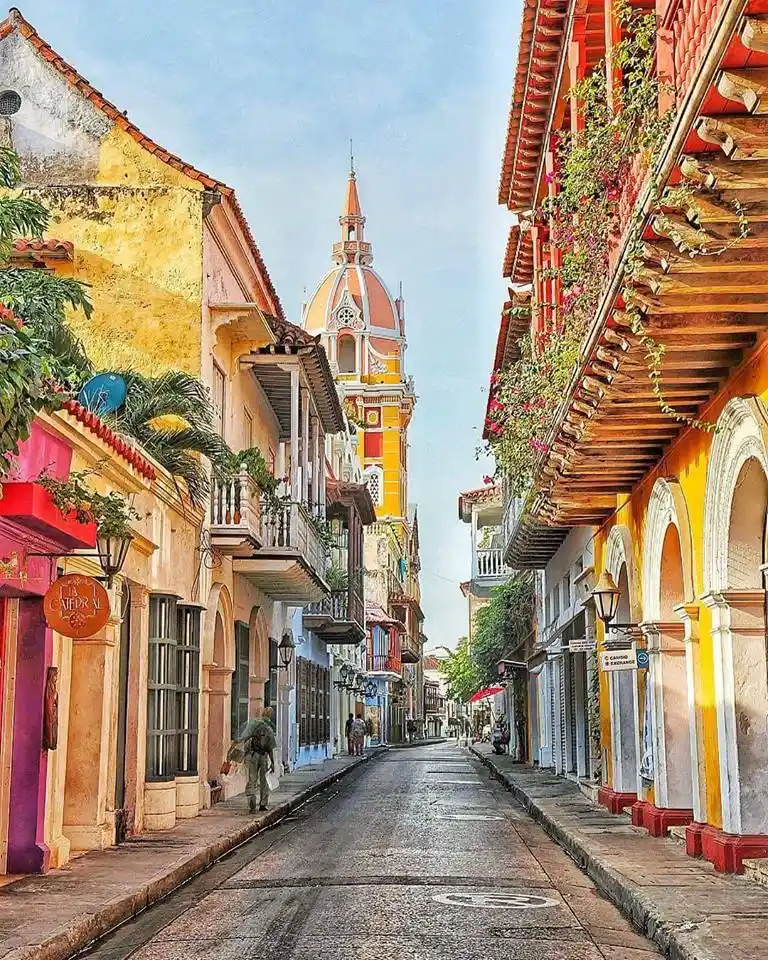 Caribbean Coastline and Beaches
Beyond its historical allure, Cartagena is blessed with stunning Caribbean beaches. From the bustling Bocagrande area to the serene Playa Blanca, visitors can soak up the sun or indulge in water sports along the picturesque coastline.
Vibrant Street Culture
Wander through the vibrant streets of Cartagena, where music echoes from every corner and street vendors sell local treats. The city's lively atmosphere is infused with a rhythm that reflects Colombia's diverse cultural heritage.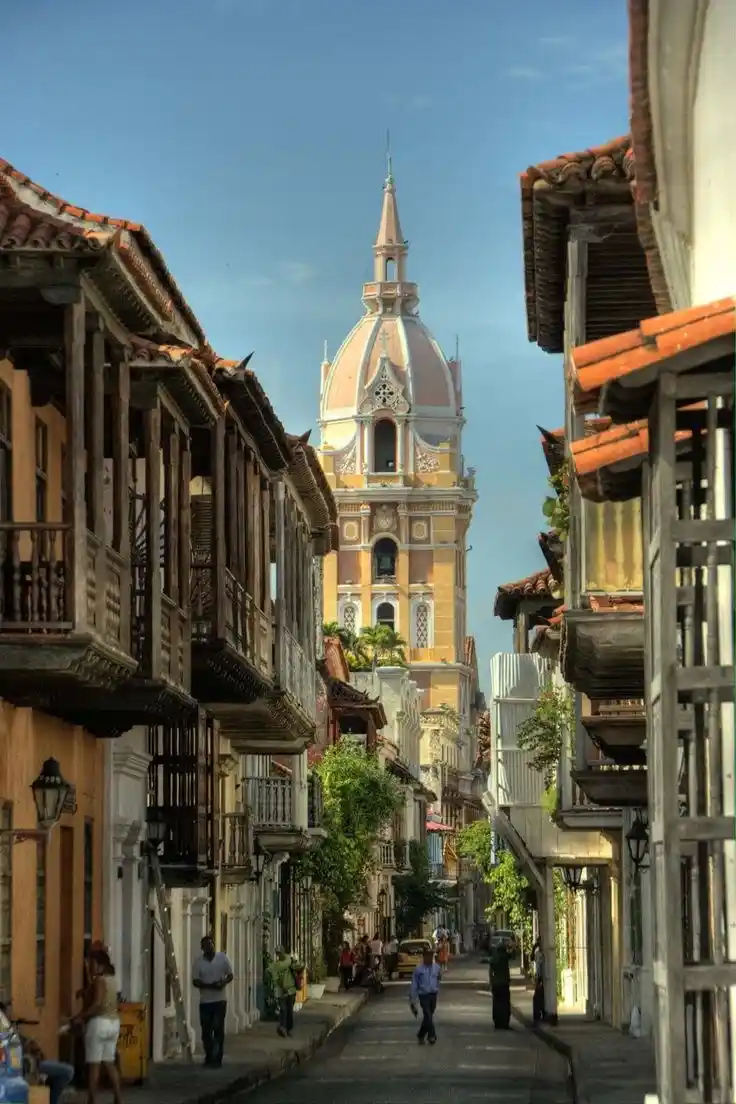 Art and Music Scene
Cartagena's artistic soul is showcased in its galleries, street art, and live music venues. The city hosts various cultural events, from jazz festivals to art exhibitions, attracting both local talents and international artists.
Salvador, Brazil: A Tapestry of African Heritage
African Influence and Heritage
Salvador, often called the "Black Rome" of Brazil, proudly celebrates its Afro-Brazilian heritage. This influence is visible in the city's music, dance, religion, and culinary traditions, creating a vibrant cultural mosaic.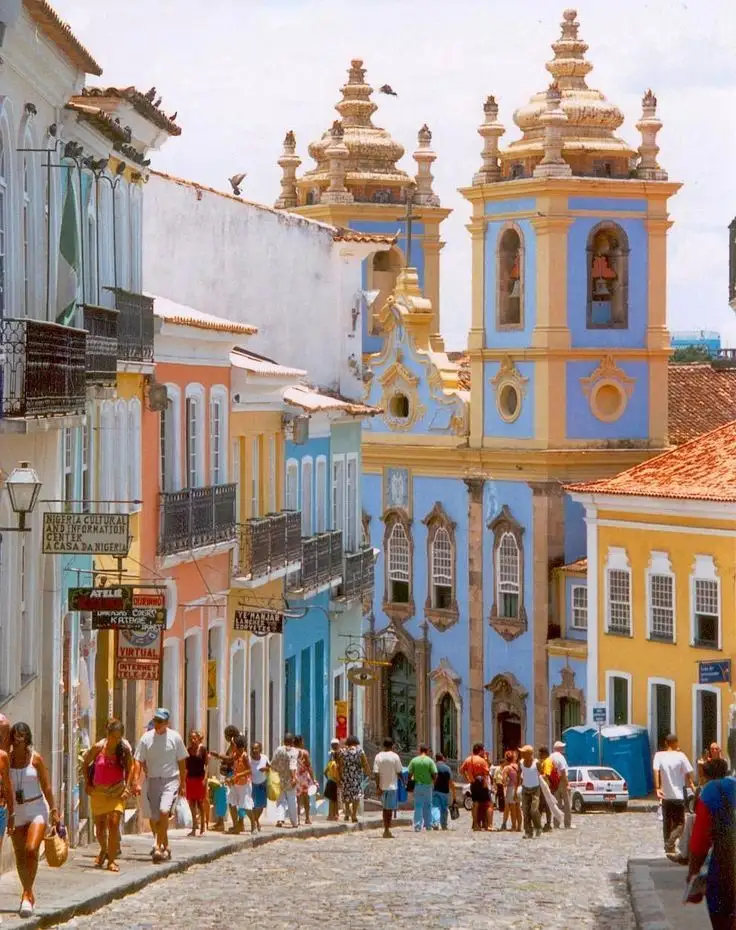 Colorful Architecture and Streets
The historic center of Pelourinho showcases Salvador's colonial past through its colorful buildings and intricate architecture. Visitors can explore churches, museums, and squares that encapsulate centuries of history.
Capoeira and Cultural Performances
Capoeira, a martial art form fused with dance and music, originated in Salvador among enslaved Africans. Today, it's a vibrant display of cultural expression, with performances taking place in squares and cultural centers.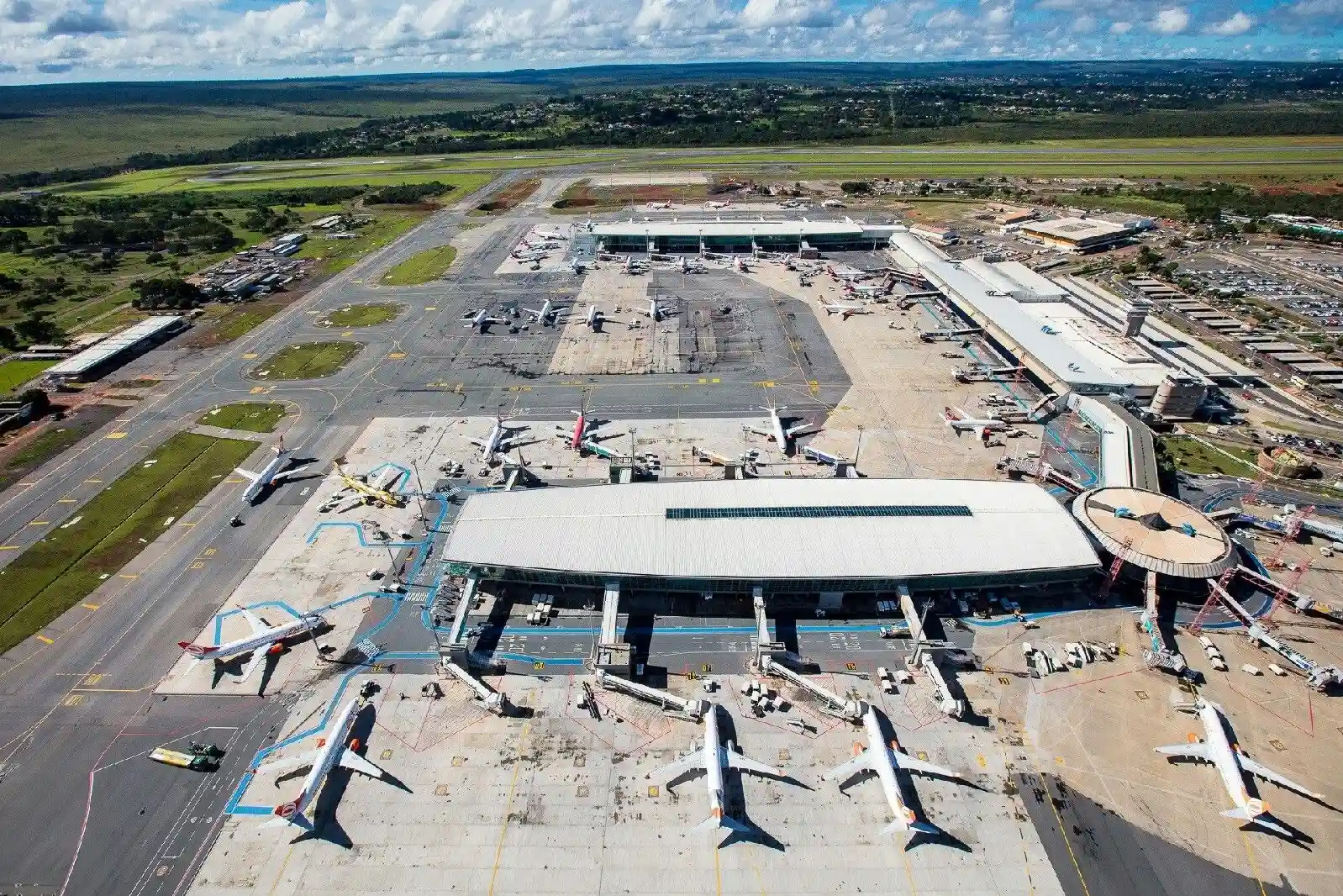 Religious Festivals
Salvador's calendar is adorned with religious festivals like Lavagem do Bonfim and Carnaval, where locals and visitors alike immerse themselves in colorful processions, music, and dance, celebrating both Catholic and Candomblé traditions.
Salvador's rich cultural tapestry and Afro-Brazilian influence make it an enticing destination for those seeking a deep dive into Brazil's diverse heritage.
Rio De Janeiro, Brazil: Where Nature Meets Urban Dynamism
Iconic Landmarks: Christ the Redeemer, Sugarloaf Mountain
Rio De Janeiro is synonymous with iconic landmarks that adorn its skyline. The Christ the Redeemer statue, overlooking the city from atop Corcovado Mountain, and the cable car rides to Sugarloaf Mountain offer breathtaking panoramic views.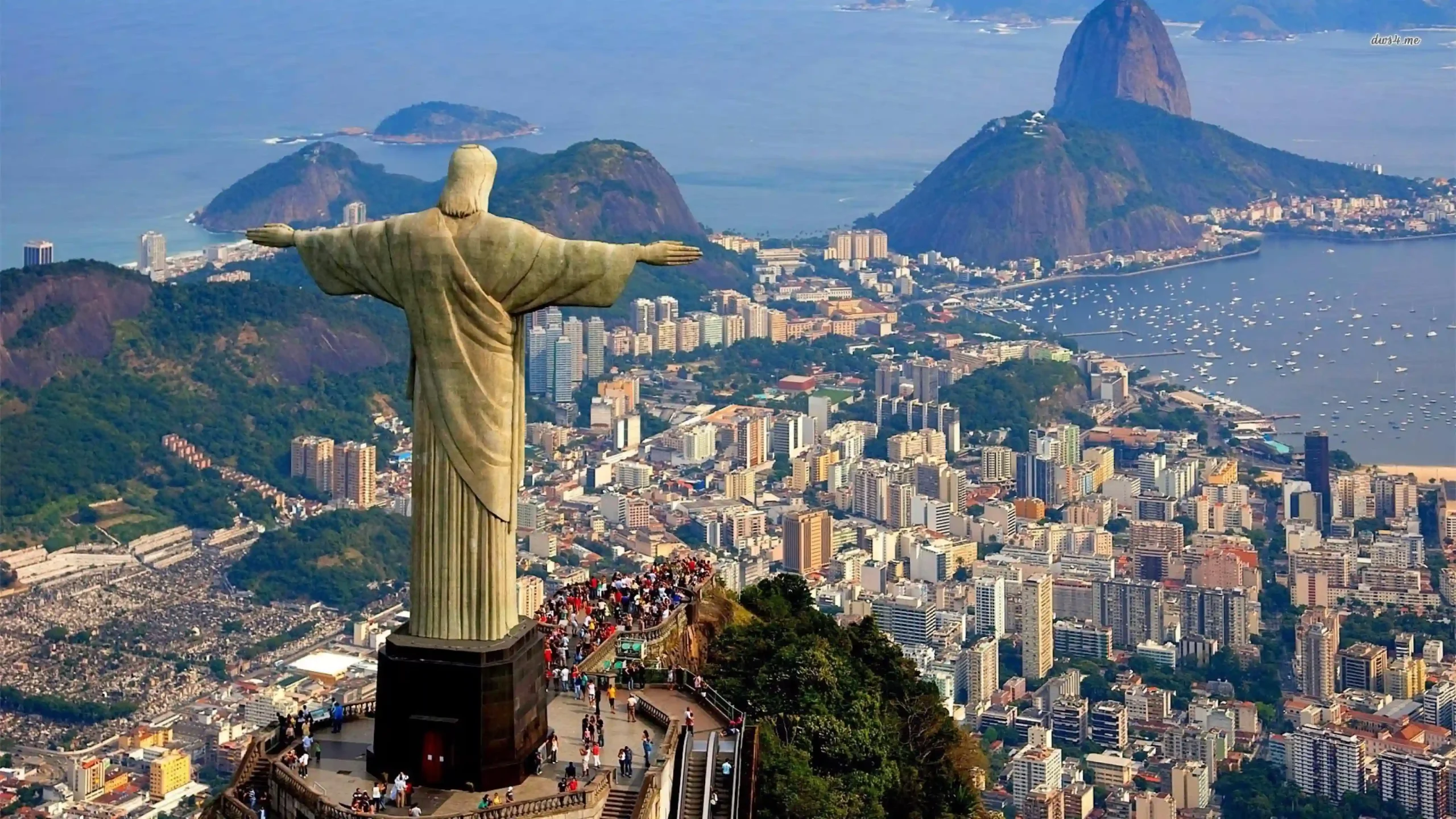 Samba and Carnival Experience
The city pulsates with the rhythm of samba and explodes into a riot of colors during the world-famous Carnival. The energy of Rio's Carnival is infectious, with vibrant parades, elaborate costumes, and non-stop celebrations.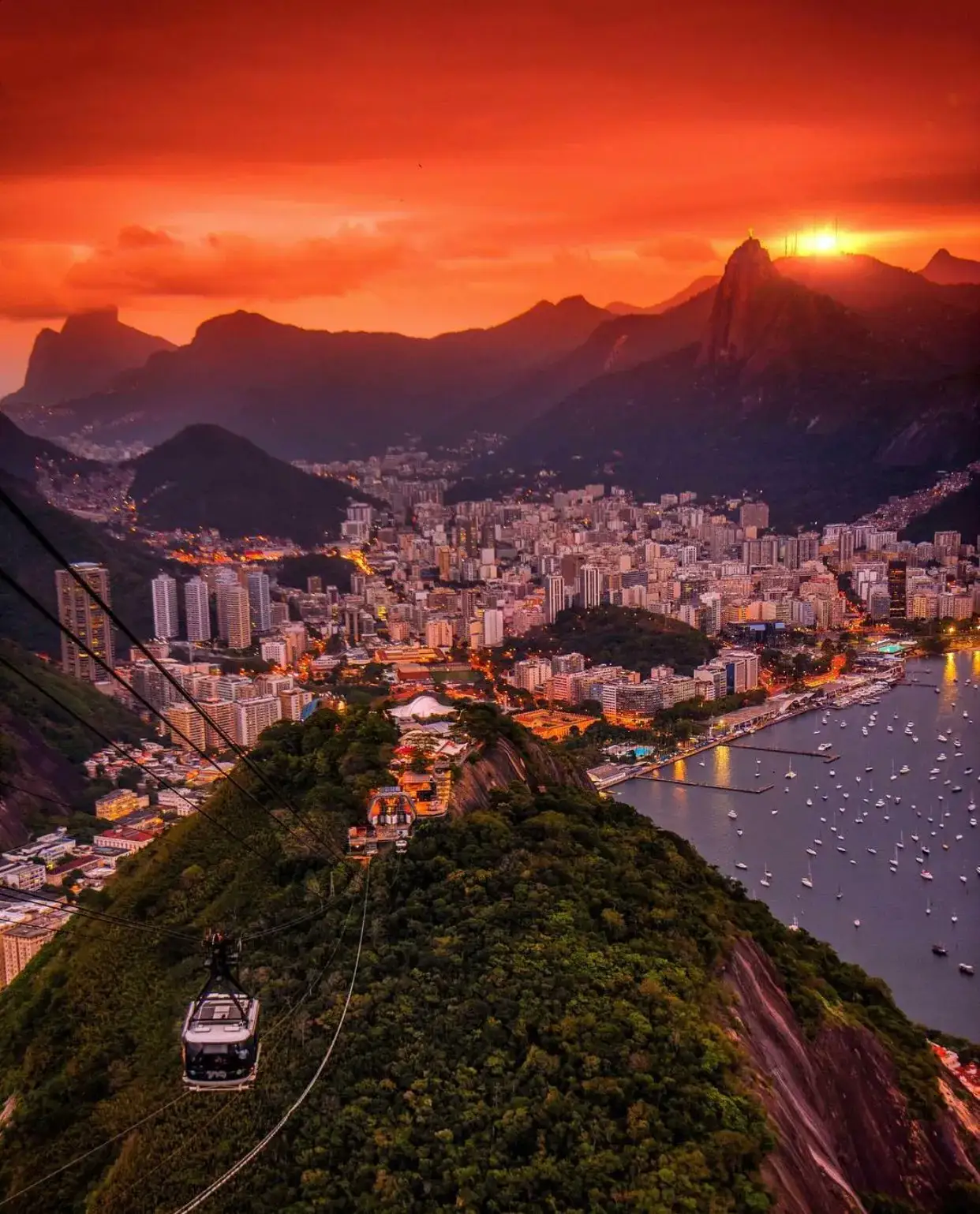 Beach Culture: Copacabana, Ipanema
Rio's beaches, such as Copacabana and Ipanema, are not just sandy stretches but vibrant social hubs. From beach soccer games to relaxing under colorful umbrellas, these shores embody the essence of Rio's laid-back lifestyle.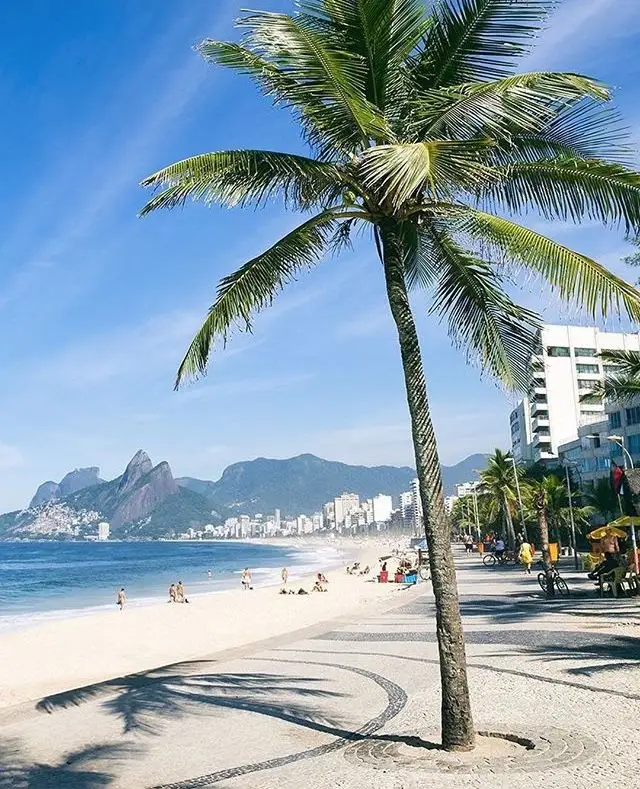 Urban Exploration and Street Art
Exploring Rio means diving into its diverse neighborhoods adorned with striking street art. Areas like Santa Teresa and Lapa showcase a fusion of urban grit and creative expression through murals and graffiti.
Rio De Janeiro's blend of natural beauty, cultural vibrancy, and lively urban scenes creates an unparalleled experience for visitors.
Buenos Aires, Argentina: The Elegance of European Flair
European Influence in Architecture
Buenos Aires mesmerizes with its stunning architecture influenced by European styles. From neoclassical buildings to art nouveau facades, the city's avenues showcase a captivating blend of elegance and history.
Tango and Dance Culture
The passionate embrace of tango fills the streets and dance halls of Buenos Aires. This sensual dance form is deeply ingrained in the city's culture, with milongas offering opportunities for both seasoned dancers and novices.
Café Culture and Culinary Delights
Buenos Aires boasts a vibrant café culture, where locals spend hours sipping mate and enjoying conversations. The city also offers a diverse culinary scene, from sizzling steaks to delectable pastries in its charming cafes.
Historic Neighborhoods
Exploring neighborhoods like San Telmo and La Boca unveils Buenos Aires' rich history and cultural diversity. Cobbled streets, colorful houses, and bustling markets add charm to these iconic areas.
Buenos Aires' fusion of sophistication, passion for dance, and rich culinary experiences creates an irresistible allure for travelers.
Lima, Peru: Fusion of History, Gastronomy, and Modernity
Fusion of History and Modernity
Lima, Peru's vibrant capital, seamlessly merges historical landmarks with modern infrastructure. The city's historic center, with its colonial-era buildings, stands alongside contemporary districts bustling with innovation.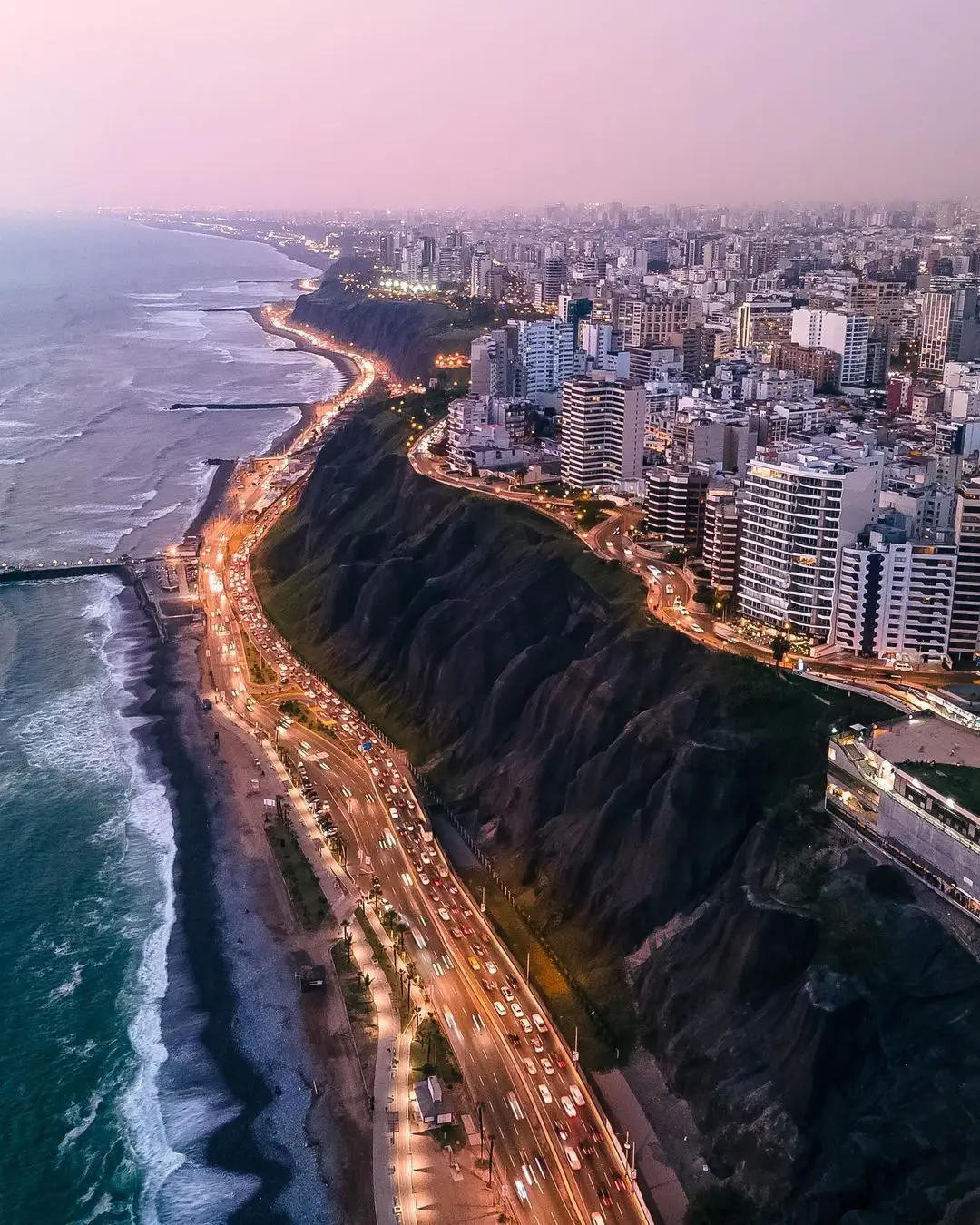 Culinary Hub: Peruvian Cuisine
Lima is hailed as a gastronomic paradise, offering a tantalizing array of flavors. Renowned for its ceviche, anticuchos, and fusion cuisine, Lima's food scene is a culinary journey that reflects Peru's diverse cultural influences.
Archaeological Sites: Huaca Pucllana, Pachacamac
The city is dotted with archaeological wonders like Huaca Pucllana and the ancient ruins of Pachacamac, offering a glimpse into Peru's pre-Columbian history and civilizations.
Miraflores District and Coastal Beauty
Miraflores, Lima's trendy district, offers stunning coastal views, beautiful parks, and a vibrant nightlife. The Malecón boardwalk presents a perfect setting for strolls along the Pacific Ocean.
Lima's fusion of history, culinary excellence, and modernity makes it a multifaceted destination that caters to a diverse range of interests.
Quito, Ecuador: Where Heritage Meets Natural Splendor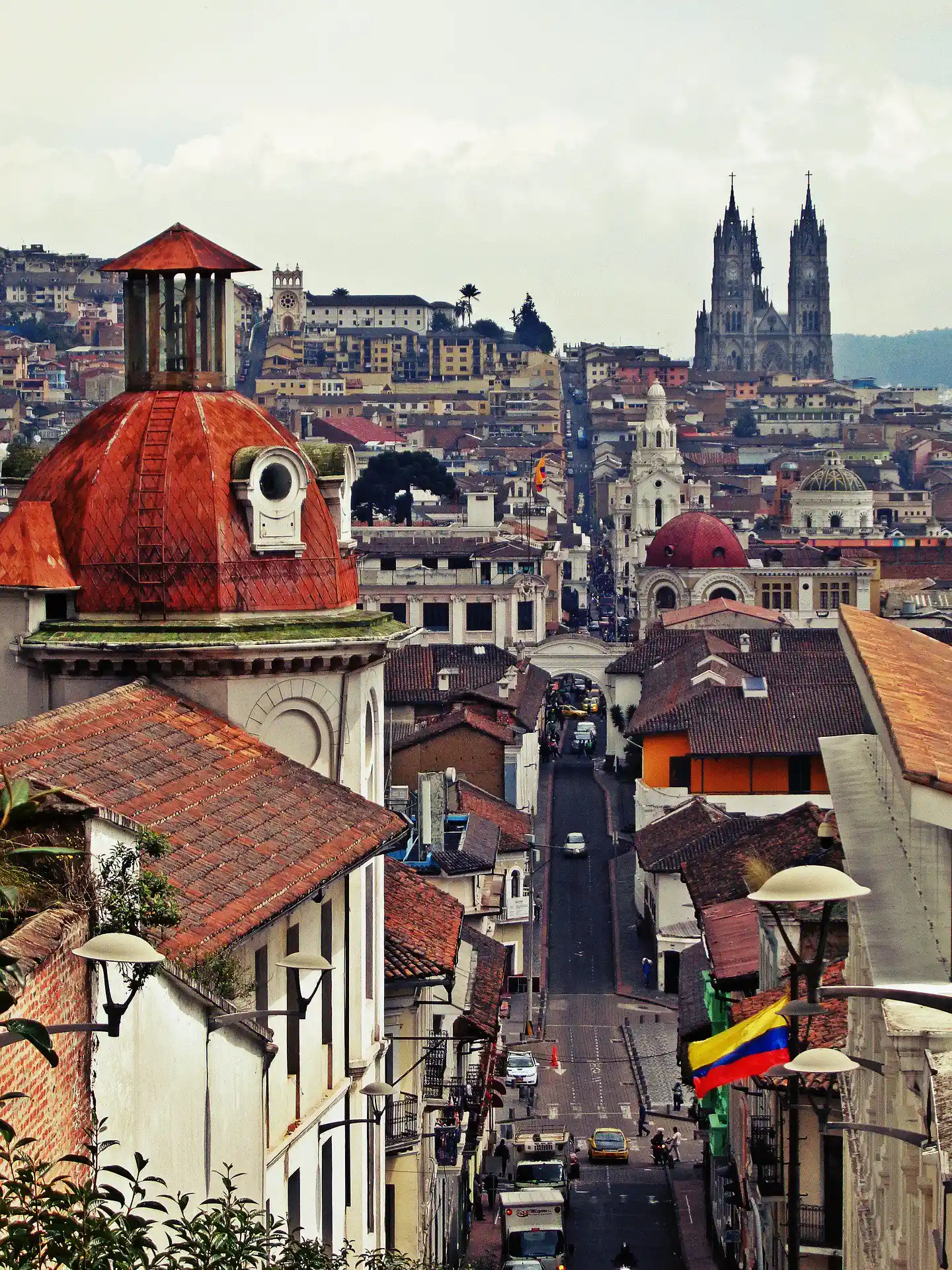 UNESCO World Heritage Sites
Quito, perched high in the Andes, boasts a historic center that has earned UNESCO World Heritage status. Its well-preserved colonial architecture and churches narrate tales of Spanish conquest and indigenous influence.
Andean Landscapes and Volcanoes
Surrounded by dramatic landscapes and snow-capped peaks, Quito offers outdoor enthusiasts opportunities for hiking, mountain biking, and exploring the awe-inspiring beauty of the Andean highlands.
Indigenous Markets and Crafts
Exploring Quito means delving into its indigenous roots, seen vividly in local markets like Otavalo, where vibrant textiles, crafts, and traditional artistry are on display.
Adventure Activities: Hiking, Biking
From the city, adventurers can easily access natural reserves and trails for outdoor pursuits, making Quito a hub for adrenaline-filled activities amidst stunning natural landscapes.
Quito's blend of historical richness, natural beauty, and indigenous heritage makes it a captivating destination in South America.
Bogota, Colombia: Where Art, History, and Modernity Converge
Bogota thrives as a center for contemporary art, with numerous galleries and street murals showcasing Colombia's vibrant artistic expression. Places like the Bogotá Graffiti Tour highlight the city's urban artistry.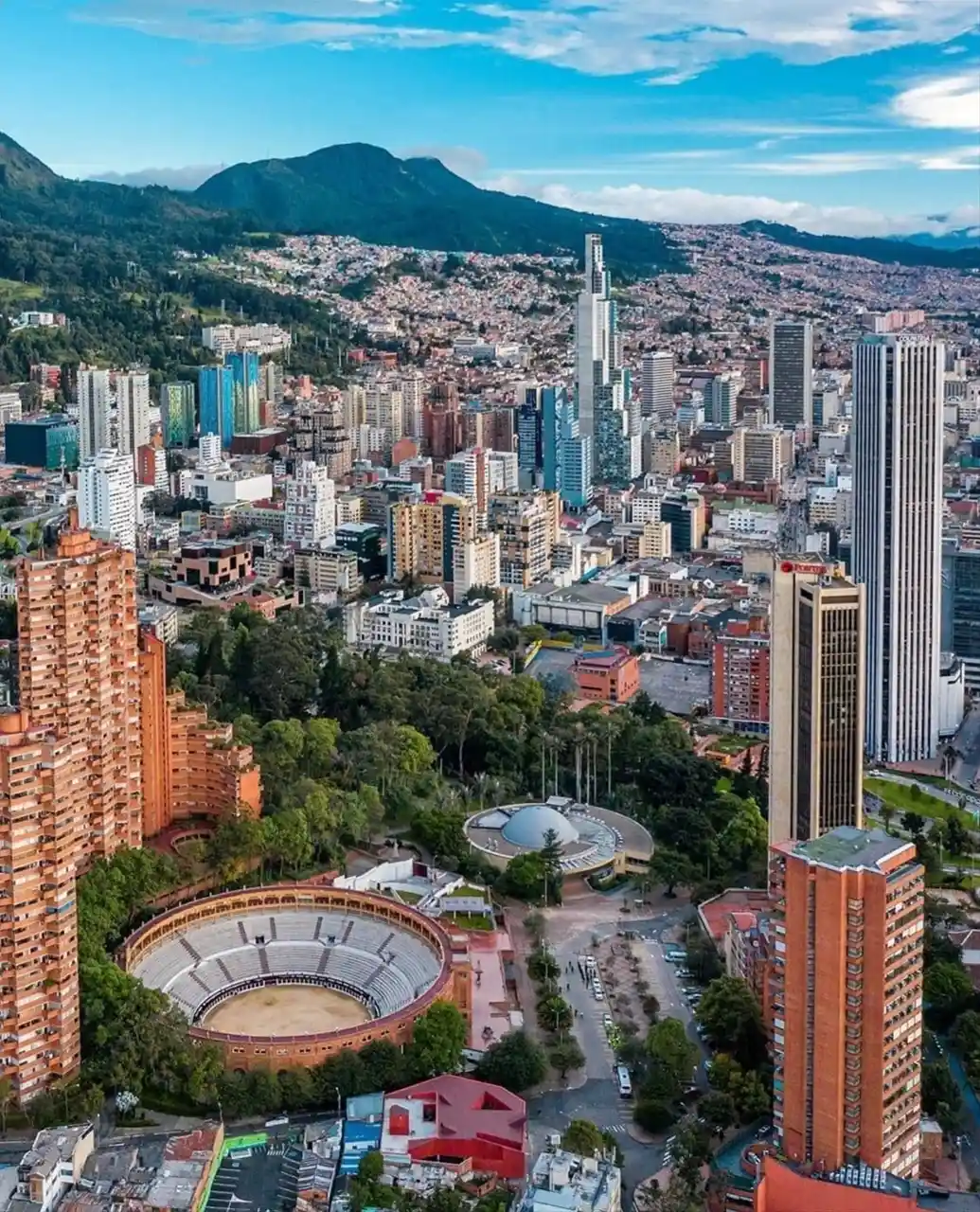 Historical Landmarks: La Candelaria
The historic La Candelaria district boasts colonial-era architecture, cobblestone streets, and landmarks like the Plaza de Bolivar and the iconic Gold Museum, preserving Colombia's rich history.
Museums and Cultural Centers
Bogota hosts an array of museums, offering insights into Colombian art, history, and anthropology. Museo Botero, displaying works by Fernando Botero, and the National Museum are cultural gems.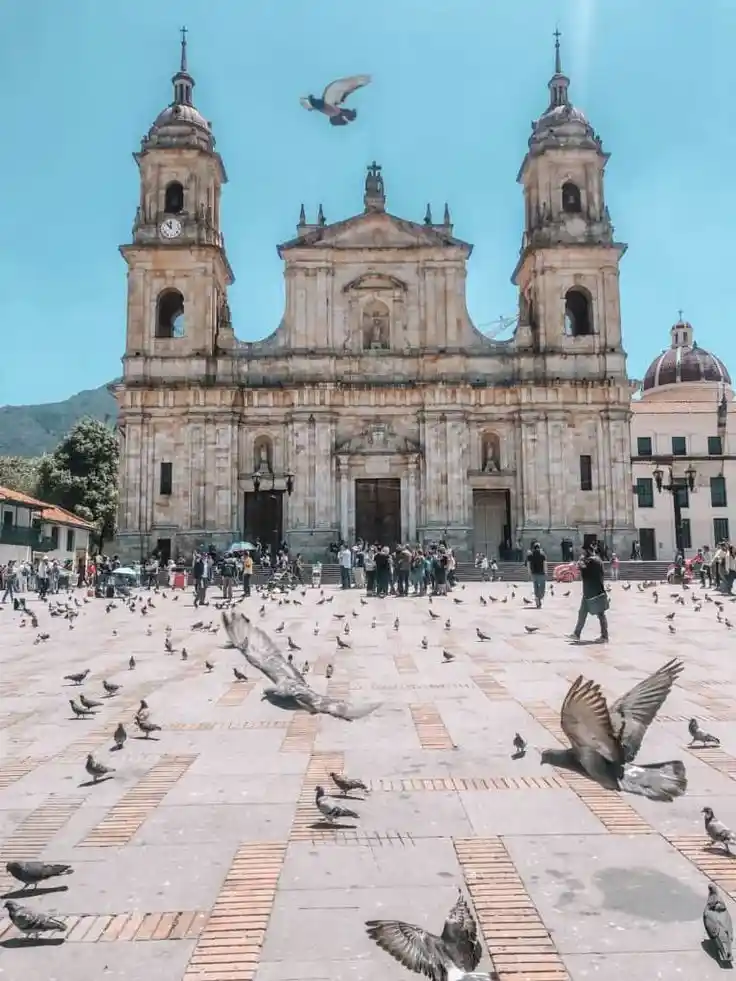 Gastronomic Exploration
The city's culinary scene is a fusion of traditional Colombian flavors and innovative gastronomy. From hearty bandeja paisa to gourmet restaurants, Bogota satisfies diverse palates.
Bogota's blend of historical heritage, artistic vibrancy, and culinary delights creates a tapestry of experiences for visitors.
La Paz, Bolivia: The World's Highest Capital City
Indigenous Culture and Traditions
La Paz proudly embraces its indigenous heritage, evident in its markets, festivals, and traditional clothing. The Witches' Market and vibrant street life showcase Bolivia's cultural richness.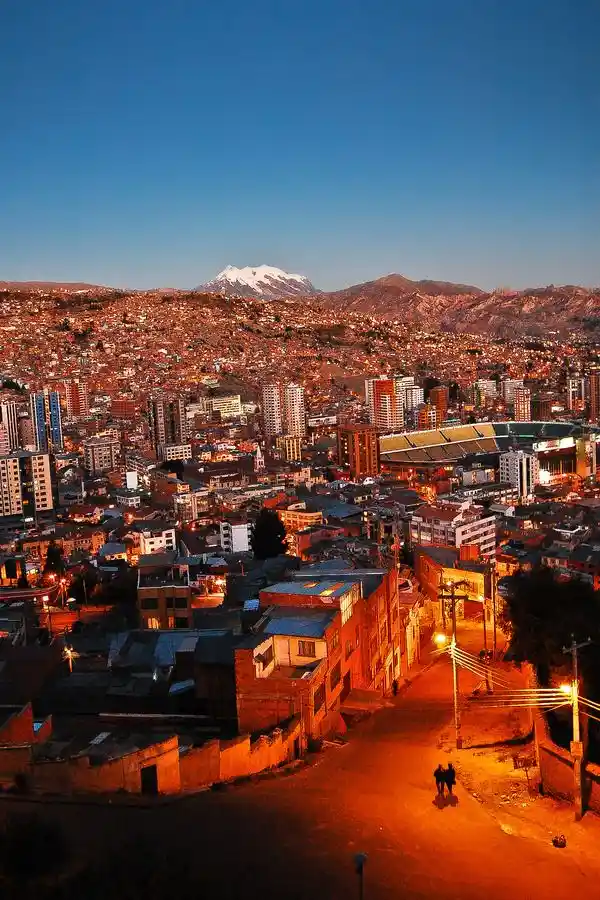 Cholitas Wrestling and Folklore
Unique to Bolivia, Cholitas wrestling combines sport with tradition, where indigenous women dressed in traditional attire entertain locals and visitors with their wrestling skills.
Cable Car Ride: Urban Vistas
The city's innovative cable car system, Mi Teleférico, not only serves as transportation but offers breathtaking aerial views of La Paz and the surrounding Andean landscapes.
Highest Capital City in the World
Situated at high altitude, La Paz offers a unique experience shaped by its elevation and stunning panoramas from various viewpoints.
La Paz's blend of indigenous heritage, unique experiences, and breathtaking landscapes makes it a captivating destination in South America.
Medellin, Colombia: Innovation and Cultural Renaissance
Transformation and Innovation
Medellin has undergone a remarkable transformation from its tumultuous past to become a hub of innovation and urban development. The city's commitment to social change and innovation is reflected in its modern infrastructure.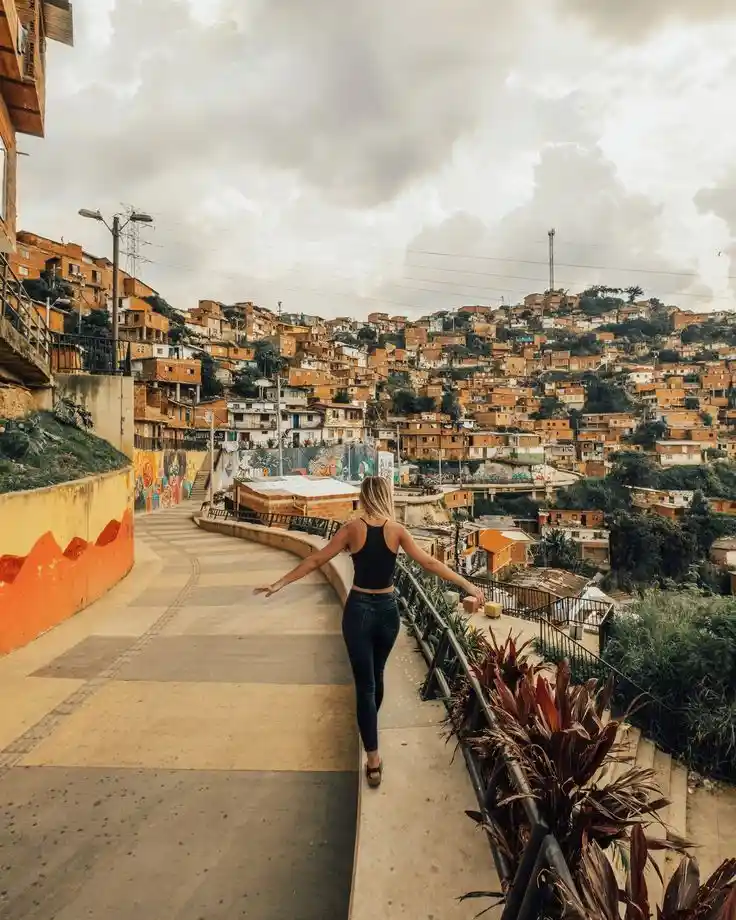 Flower Festival and Events
The Feria de las Flores (Flower Festival) stands as a colorful celebration, where locals honor Medellin's flower-growing heritage with parades, concerts, and vibrant floral displays.
Botanical Gardens and Parks
Medellin boasts lush botanical gardens and public parks, such as Parque Arvi and Parque Explora, offering green spaces for relaxation and immersive learning experiences.
Innovative Urban Infrastructure: Metrocable
The integration of the Metrocable, a cable car system connecting hillside neighborhoods to the city center, has not only enhanced transportation but also created social inclusion and access to education.
Medellin's journey from a troubled past to a thriving urban center showcases its resilience, innovation, and vibrant cultural scene.
Santiago, Chile: Cosmopolitan Capital Amidst Natural Beauty
Cosmopolitan Capital
Santiago, nestled in the heart of Chile, is a bustling metropolis blending modernity with a rich historical legacy. The cityscape, lined with skyscrapers and historic landmarks, exudes a cosmopolitan vibe.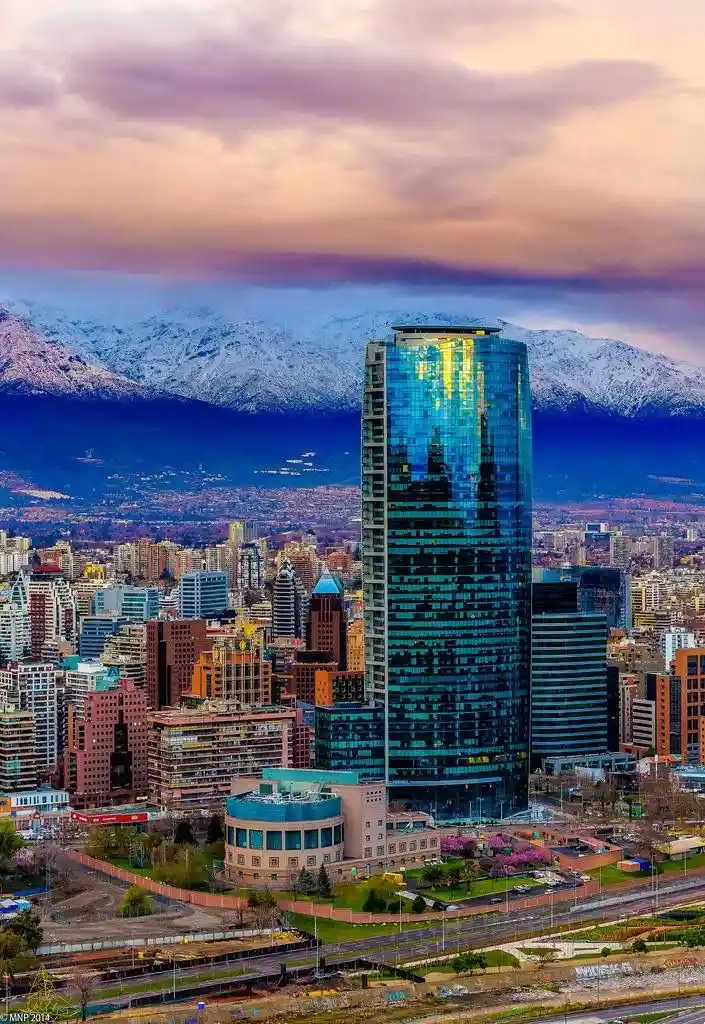 Vineyards and Wine Tasting
Surrounded by renowned vineyards, Santiago offers wine enthusiasts opportunities for tours and tastings in the nearby Maipo and Casablanca Valleys, renowned for their exceptional wines.
Plaza de Armas and Historical Landmarks
The historic Plaza de Armas serves as Santiago's cultural heart, surrounded by significant landmarks like the Metropolitan Cathedral and the National Historical Museum.
Street Markets and Shopping
Exploring Santiago's vibrant street markets, such as La Vega and Mercado Central, provides a glimpse into local life, offering fresh produce, handicrafts, and culinary delights.
Santiago's blend of urban sophistication, historical heritage, and natural beauty makes it an enticing destination in South America.
Ushuaia, Argentina: The Southernmost City
End of the World: Southernmost City
Ushuaia proudly holds the title of the southernmost city in the world, nestled amidst the stunning landscapes of Tierra del Fuego. Its remote location near Antarctica makes it an adventurer's paradise.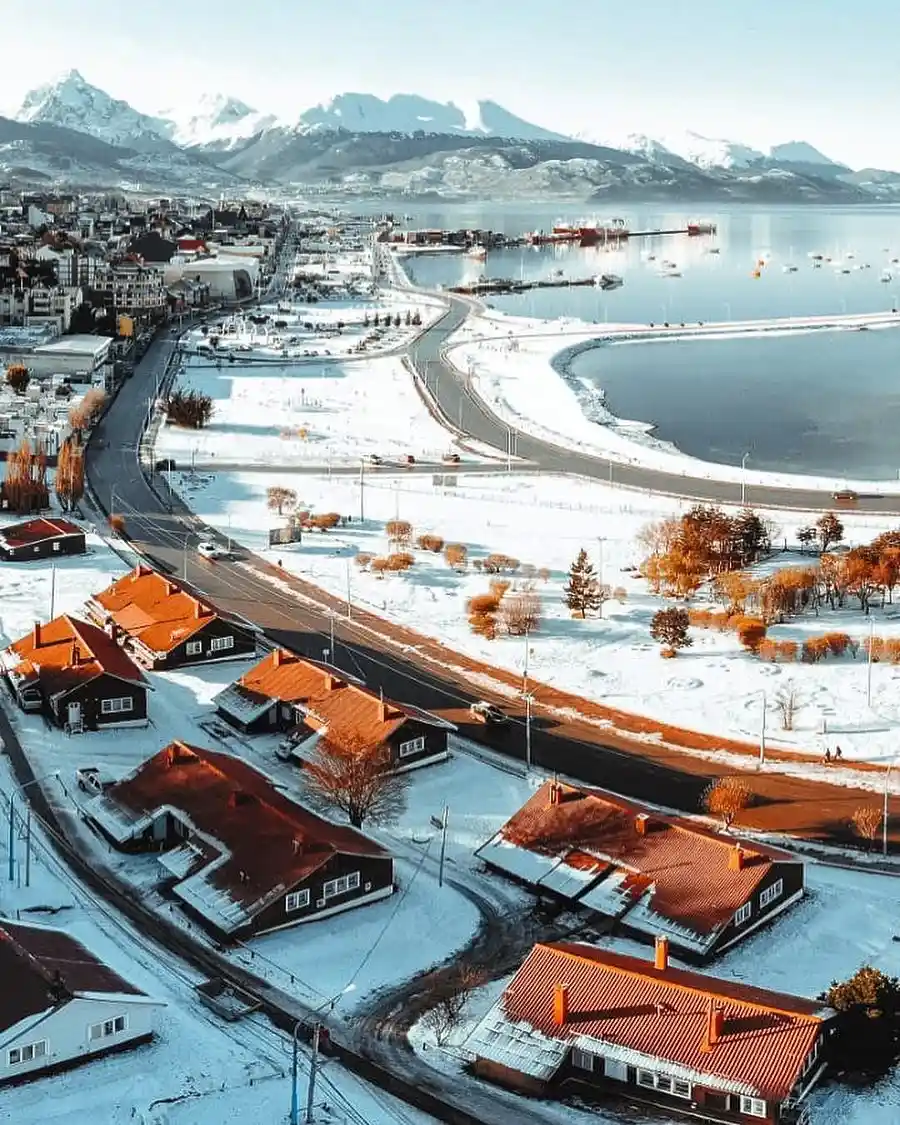 Tierra del Fuego National Park
The nearby Tierra del Fuego National Park invites exploration with its dramatic scenery, hiking trails, and opportunities to witness diverse wildlife amidst the rugged terrain.
Antarctic Adventures
Ushuaia serves as a launching point for expeditions to Antarctica, offering cruises and voyages to the Antarctic Peninsula, allowing travelers to experience the white continent's pristine beauty.
Wildlife and Nature Excursions
Visitors can encounter native wildlife, including penguins, sea lions, and diverse bird species, in their natural habitats along the Beagle Channel and surrounding areas.
Ushuaia's remote beauty and unique position at the end of the world offer a truly unforgettable experience for intrepid travelers.
Montevideo, Uruguay: Coastal Charm and Colonial Heritage
Coastal Charm and Beaches
Montevideo boasts a laid-back coastal vibe with expansive beaches like Playa Pocitos, ideal for relaxation and soaking up the sun amid serene surroundings.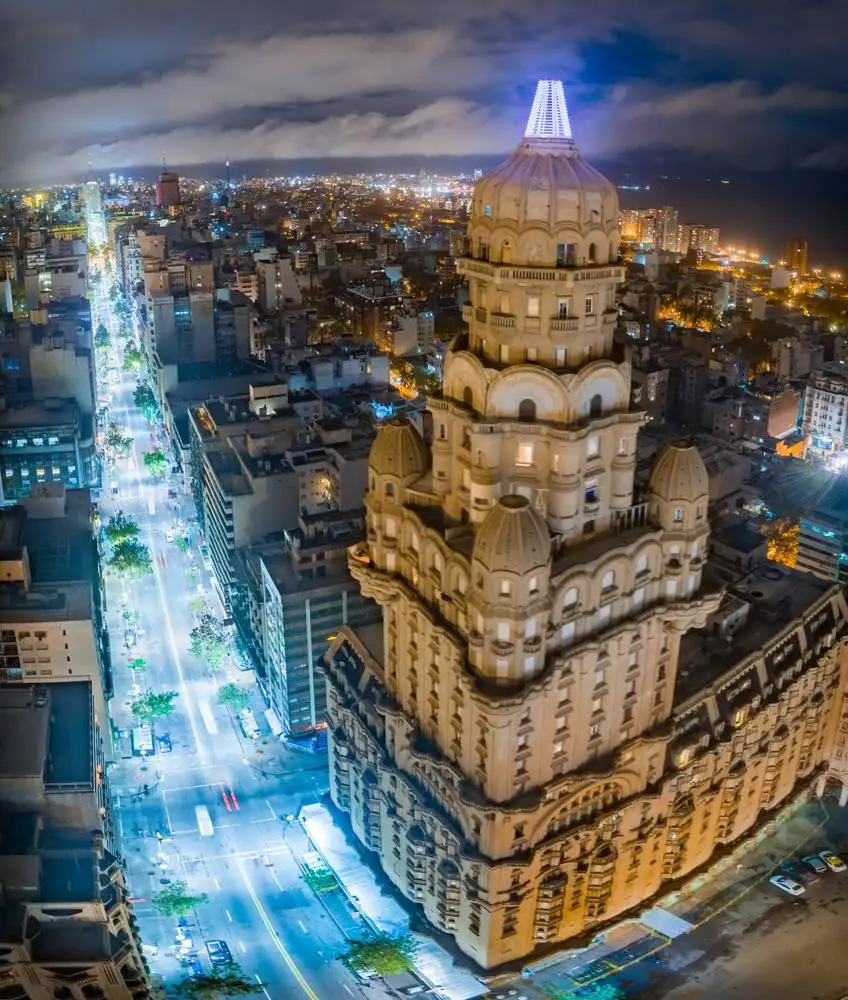 Rambla: Waterfront Promenade
The Rambla, a picturesque waterfront promenade that stretches along the Rio de la Plata, invites leisurely strolls, cycling, and panoramic views of the river and city skyline.
Carnival Celebrations
Montevideo comes alive during Carnival, showcasing vibrant parades, music, and colorful costumes, offering visitors a glimpse into Uruguay's festive culture.
Colonial Architecture
The historic Ciudad Vieja (Old Town) preserves Montevideo's colonial past with its charming squares, colonial buildings, and the iconic Palacio Salvo.
Montevideo's blend of coastal beauty, cultural celebrations, and historical richness makes it a hidden gem in South America.
Sao Paulo, Brazil: Urban Diversity and Cultural Hub
Cultural Diversity and Urban Vibe
Sao Paulo pulsates with a dynamic energy, reflecting Brazil's cultural diversity. The city's sprawling urban landscape hosts a melting pot of people, cuisines, and artistic expressions.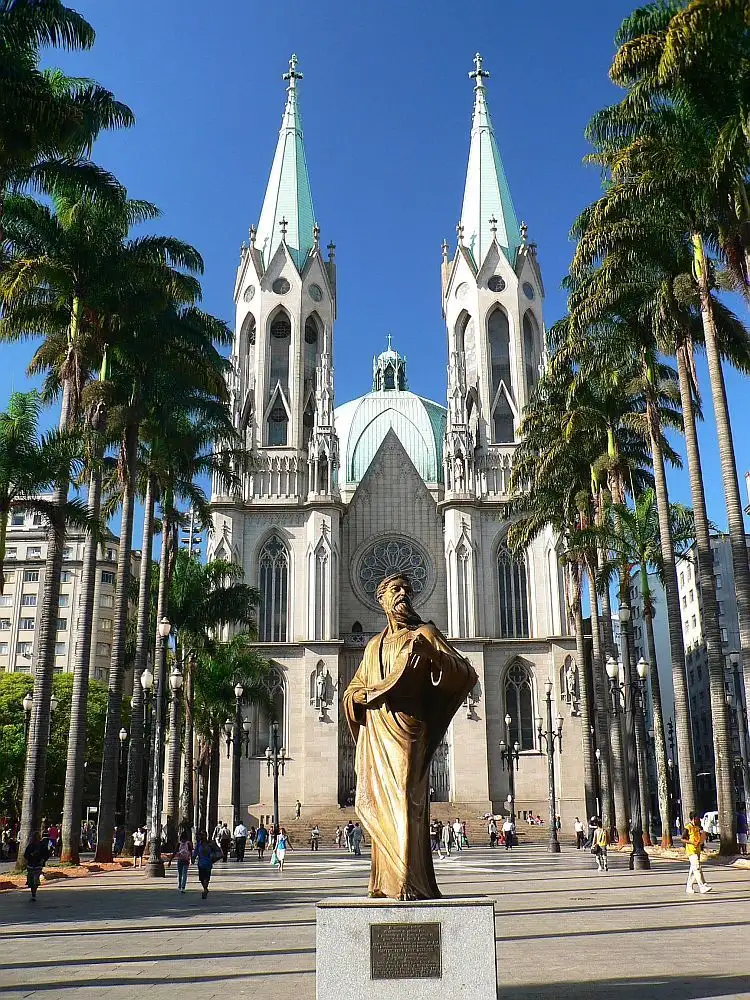 Street Art and Graffiti Scene
Sao Paulo's streets are adorned with vibrant street art and graffiti, showcasing the city's expressive and ever-evolving artistic culture.
Museums and Galleries
The city's cultural richness is evident in its numerous museums, including the Sao Paulo Museum of Art (MASP) and contemporary galleries that celebrate Brazilian art.
Culinary Delights and Food Markets
Sao Paulo's gastronomic scene is diverse and eclectic, with bustling food markets like Mercado Municipal offering a delightful array of flavors and culinary experiences.
Sao Paulo's vibrant urban life, artistic flair, and gastronomic diversity make it an irresistible destination for travelers seeking an authentic Brazilian experience.
Paramaribo, Suriname: Dutch Colonial Heritage and Rainforest Charms
Dutch Colonial Heritage
Paramaribo's historic inner city, a UNESCO World Heritage Site, preserves Dutch colonial architecture, with charming wooden buildings and historic landmarks like the St. Peter and Paul Cathedral.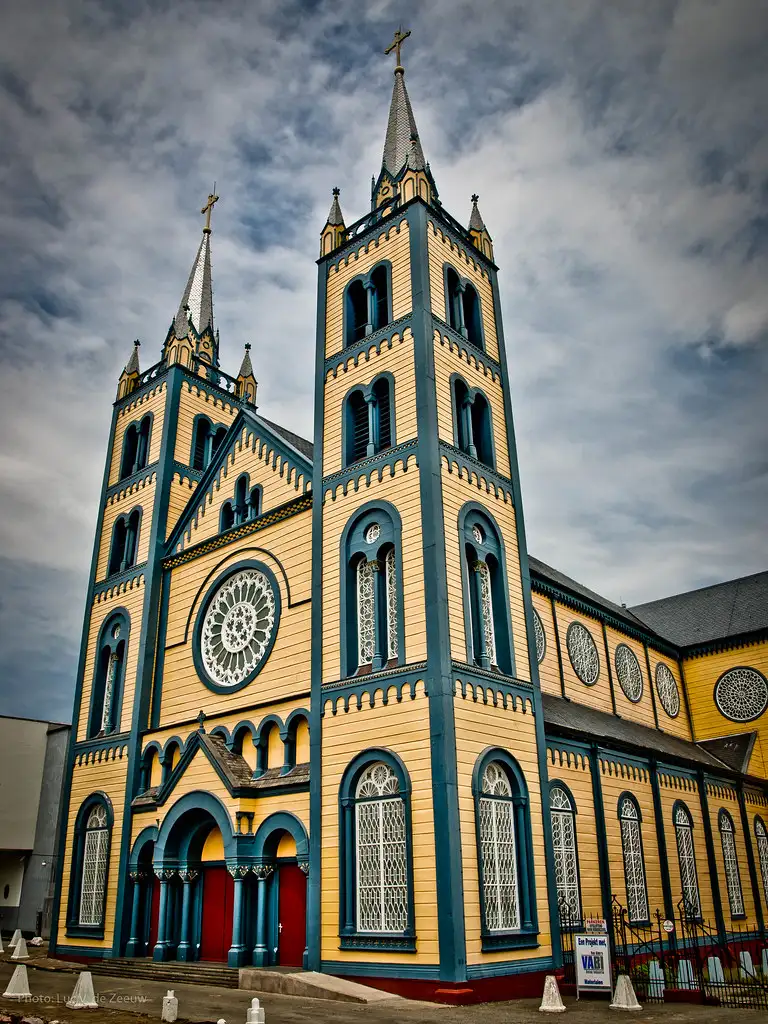 Waterfront Districts and Architecture
The city's waterfront district along the Suriname River offers a picturesque setting adorned with colorful buildings, markets, and bustling street life, reflecting the city's multicultural essence.
Maroon Culture and Traditions
Suriname's diverse population includes Maroon communities with unique cultural traditions. Paramaribo provides insights into Maroon heritage through music, dance, and artisanal crafts.
Rainforest Explorations
Suriname's lush rainforests are easily accessible from Paramaribo, offering nature enthusiasts opportunities for wildlife spotting, jungle treks, and immersive experiences in the Amazonian ecosystem.
Paramaribo's blend of colonial history, cultural diversity, and proximity to stunning natural landscapes makes it a gem waiting to be discovered in South America.
Conclusion: Embracing South America's Diverse Splendor
Throughout our journey, we've traversed through a tapestry of cities in South America, each offering its own unique blend of history, culture, and natural beauty. From the ancient wonders of Cuzco to the vibrant streets of Rio De Janeiro, the cosmopolitan allure of Buenos Aires to the rainforest charms of Paramaribo, these cities represent the continent's rich diversity.
Exploring South America's best cities provides an opportunity to immerse oneself in a mosaic of cultures, indulge in culinary delights, marvel at architectural wonders, and embrace the warmth and vibrancy of its people. Whether it's the bustling metropolises or the serene coastal towns, each city beckons travelers with its own distinctive allure and promises unforgettable experiences.
As you plan your next adventure, consider the allure of South America's cities, where every street corner reveals a new story, every landmark whispers history, and every culture invites you to be a part of its tapestry.
FAQs and Travel Tips
Q: When is the best time to visit South America? A: The ideal time varies by region. Generally, South America's summer (December to February) offers pleasant weather for most areas, but it's essential to check specific destinations for optimal seasons.
Q: Is it safe to travel alone in South America? A: While many areas are safe for solo travelers, it's crucial to research and be cautious, especially in unfamiliar areas. Stick to well-lit areas, avoid displaying valuables, and use reputable transportation services.
Q: What should I pack for a trip to South America? A: Pack according to the region and activities planned. Essentials include comfortable clothing, versatile footwear, insect repellent, sunscreen, a universal adapter, and any specific medications.
Q: Are vaccinations required for South America? A: Vaccination recommendations vary. Check with your healthcare provider for required or recommended vaccinations based on the specific countries you plan to visit.
Q: How can I stay within budget while traveling in South America? A: Consider budget-friendly accommodations like hostels or guesthouses, opt for local street food, use public transportation, and explore free attractions and activities available in each city.
Travel Learning Tips
Immerse in Local Culture: Learn basic phrases in the local language. Respect local customs and traditions for a richer travel experience.
History and Culture Books: Read about the history and culture of each city before visiting. Understanding the background enhances your appreciation.
Guided Tours and Local Guides: Engage in guided tours or hire local guides to gain deeper insights into the cities' history, art, and culture.
Try Local Cuisine: Experiment with local dishes to understand the culinary traditions of each city. Food is an integral part of cultural exploration.
Stay Curious and Open-Minded: Embrace differences and stay open to new experiences. Be curious and interact with locals for a more immersive journey.