You watch sci-fi movies to fantasize about weird places, but there are some real places on earth that look like another planet. If you look at them, it makes you feel awe for a moment. With the immensely unique structure of these unusual places that don't feel real, you don't need to spend millions of dollars to visit Mars for having a distant experience of life beyond imagination. All it requires is to grab your passport and buy a plane ticket to discover the awe-inspiring places from mountains to islands. Let's start your journey of visiting the places on Earth that look like another planet and fill your mind with positive vibes to share with others.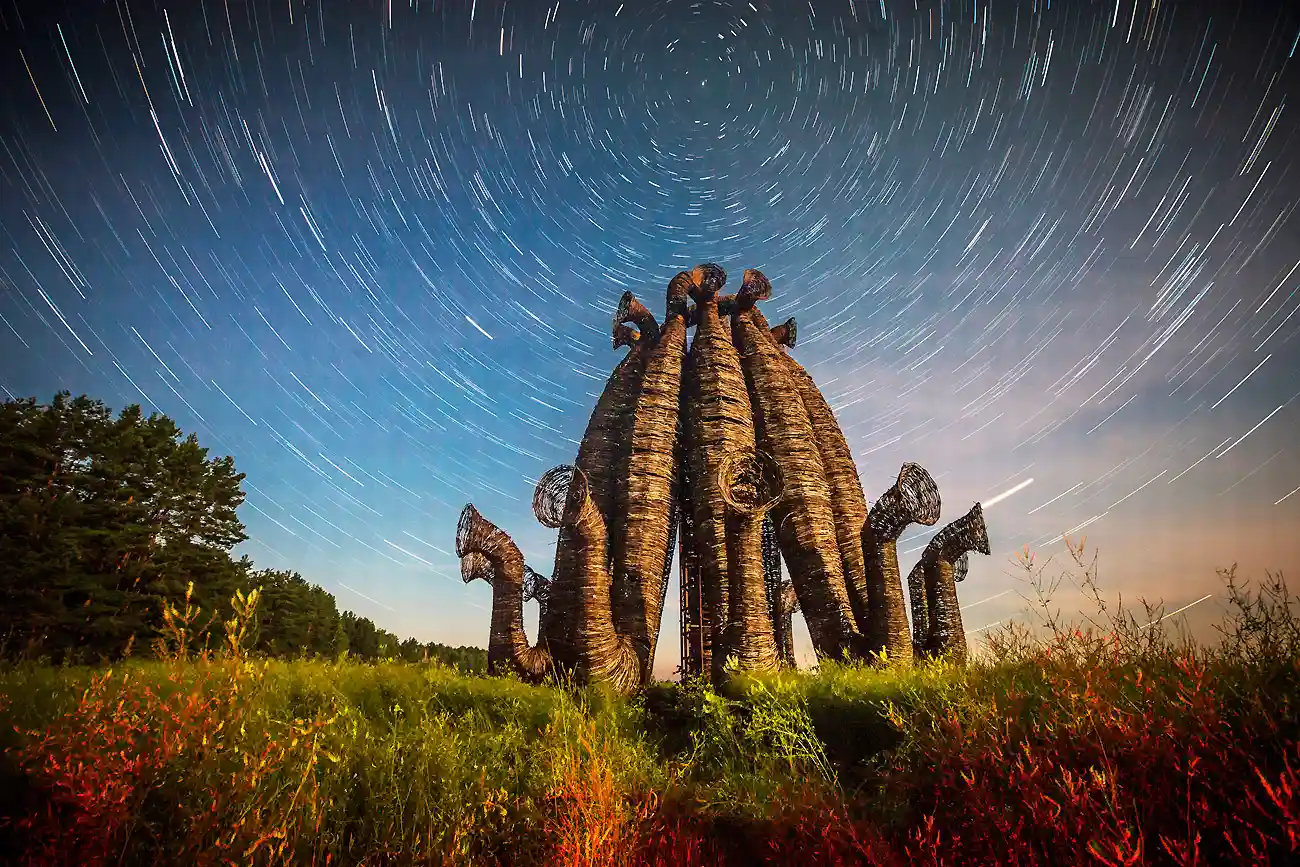 1. Fly Geyser, Nevada
Fly Geyser is a 3800-acre parcel of land that is situated north of Reno on the edge of the Black Rock Desert of Nevada. It's one of the most phenomenal places on Earth that look like another planet. These geysers are formed by the drilling of a well by locals and geothermal power companies, the main Fly Geyser was created accidentally in 1964 when calcium carbonate deposits began to form and hot water started to shoot from the well.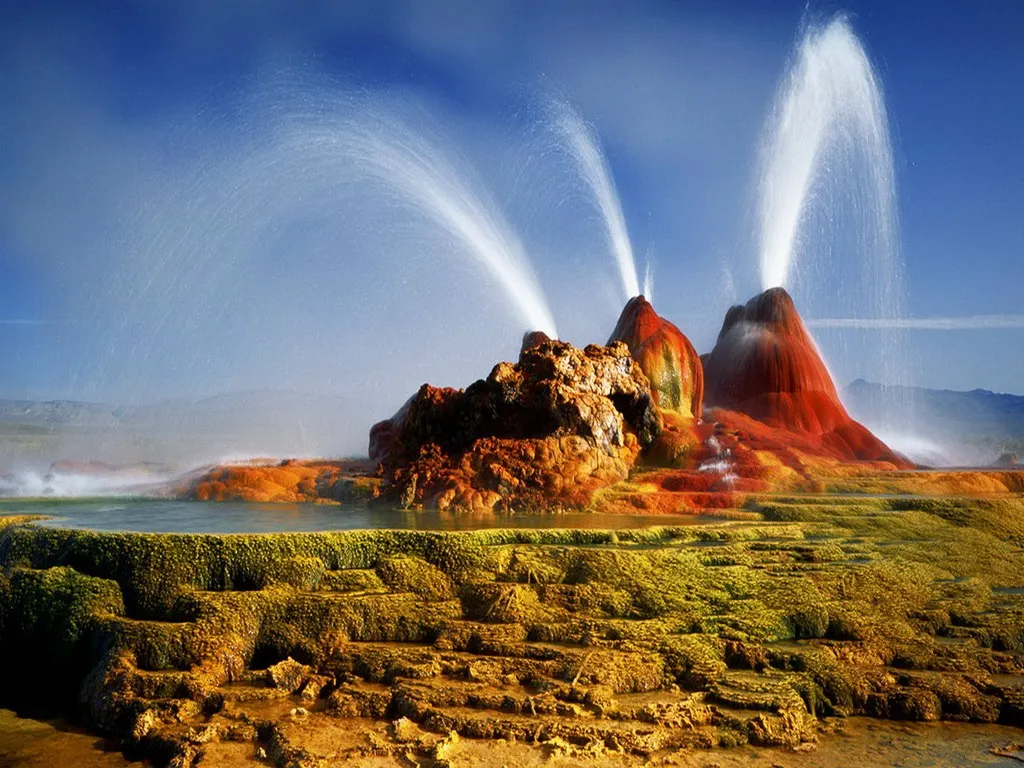 2. Swarovski Crystal Austria
Swarovski Crystal World consists of a park and art museum that is themed around one of the main exports of Austria, crystals. It was designed by Andre Heller on the 100th anniversary of Daniel Swarovski, a glass cutter & jeweler. The museum has 14 different chambers of wonders that are all created in the shape of a giant and give the feel of a place on Earth that looks like another planet.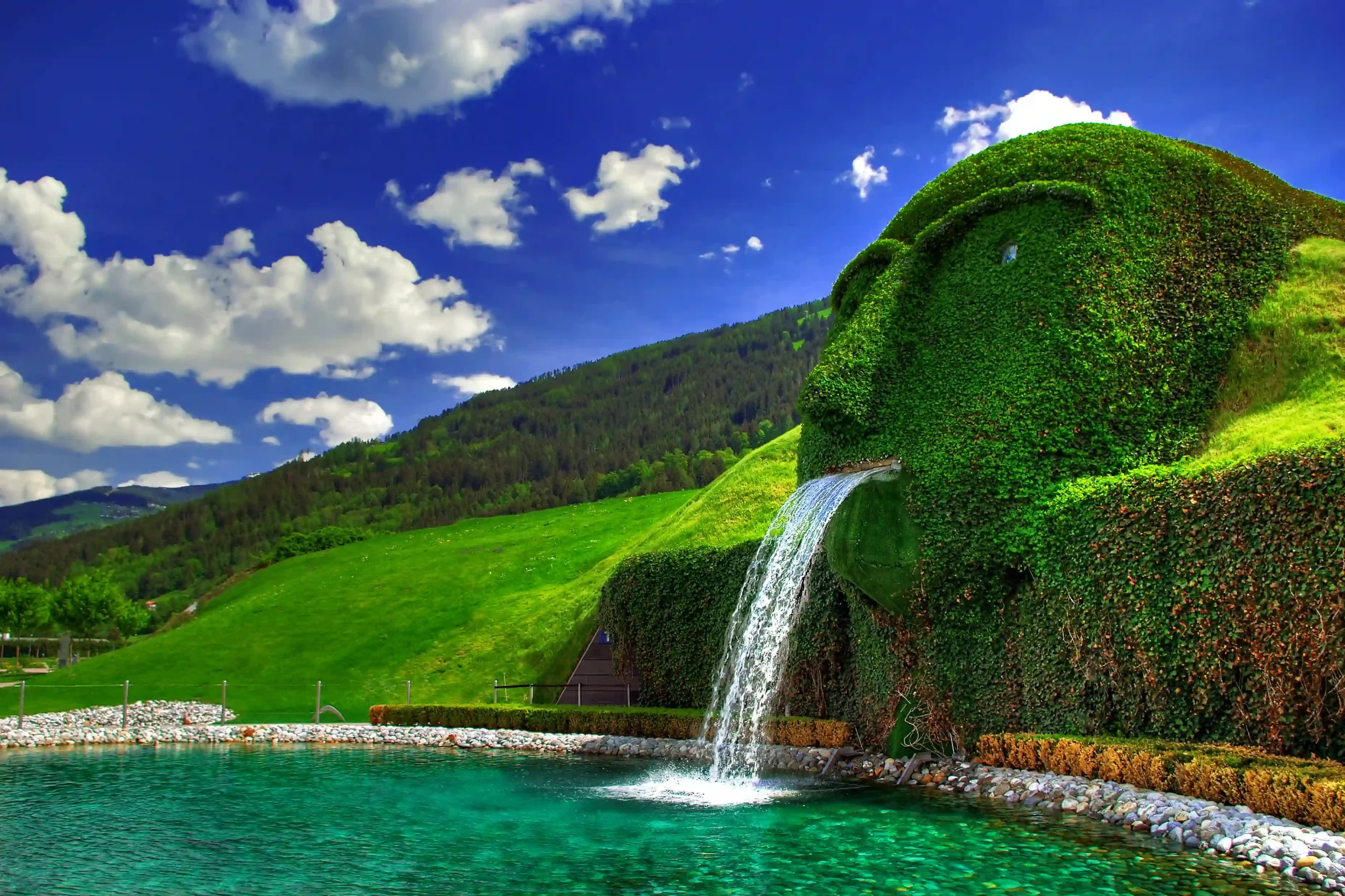 3. Stone House, Portugal
Stone House is built by Engineer Guimares who uses the prehistoric concept of architecture. The house is formed between four large stones and placed perfectly in the natural landscape. It's situated in the north of Portugal between Celorico de Basto and Fafe. The unusual structure of Casa do Penedo (Stone House) attracts the attention of tourists that is now a small museum full of memorabilia.
4. Mount Abu, India
Rajasthan is the blazing desert of India but Mount Abu is the only hill station that gives you a chance to breathe and take a break from the heat. The sudden difference in temperature is so dramatic to experience that makes it one of the most amazing places on Earth that look like another planet.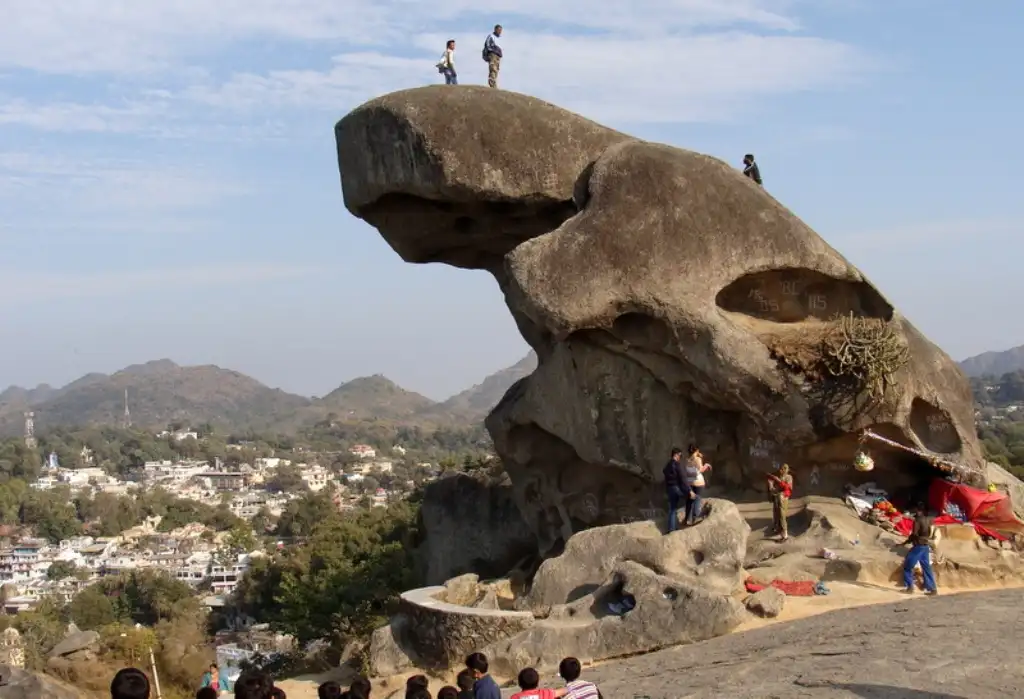 5. La Petite Ceinture, Paris
La Petite Ceinture is the abandoned railway track in Paris that has incredible tunnels to explore on foot. The track has a vast diversity because of the presence of grassland, wetland, slopes afforestation, and limestone slopes along the way. La Petite Ceinture has been abandoned for years so change into a beautiful forest with a rail track passing through it.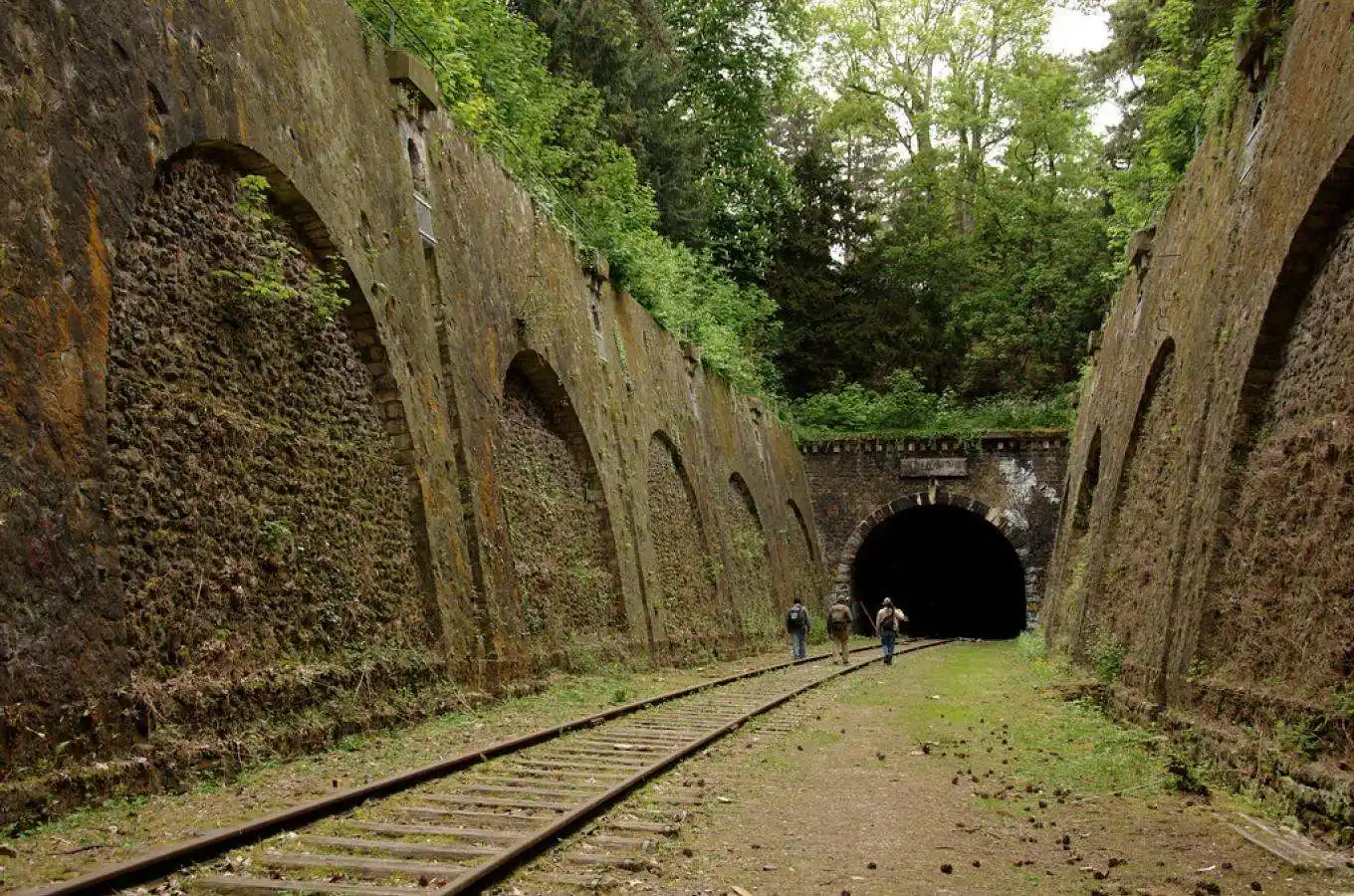 6. Las Lajas Sanctuary, Colombia
Las Lajas Sanctuary has excellent architecture with the flavor of a fairy tale that attracts Colombian Christians and travelers from all around the world to visit the Cathedral. The gothic-themed structure sits between the mountains near the border with Ecuador. Las Lajas Chapel was constructed on a cave that has a mysterious source of power.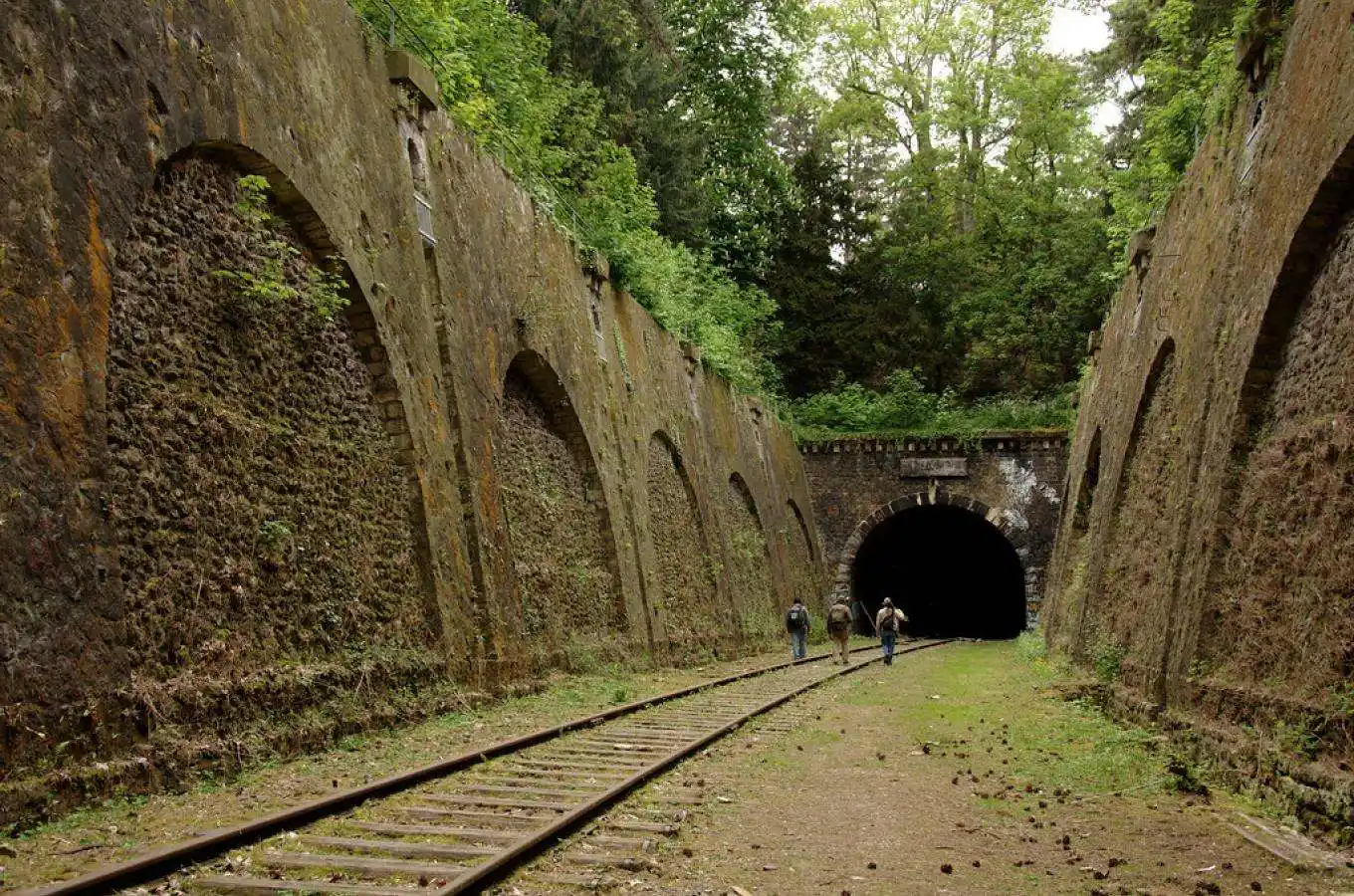 7. Cano Cristales, Colombia (Rainbow River)
Cano Cristales is also known as the Rainbow River of Colombia because of carrying the hue of different colors. It looks like the river that escapes from heaven and has a majestic red color. Cano Cristales gains its signature red from the algae that only bloom between May and late November. The number of visitors is fixed per day in order to preserve the beauty of the river, and Cano Cristales indeed is a weird place to visit that looks like another planet.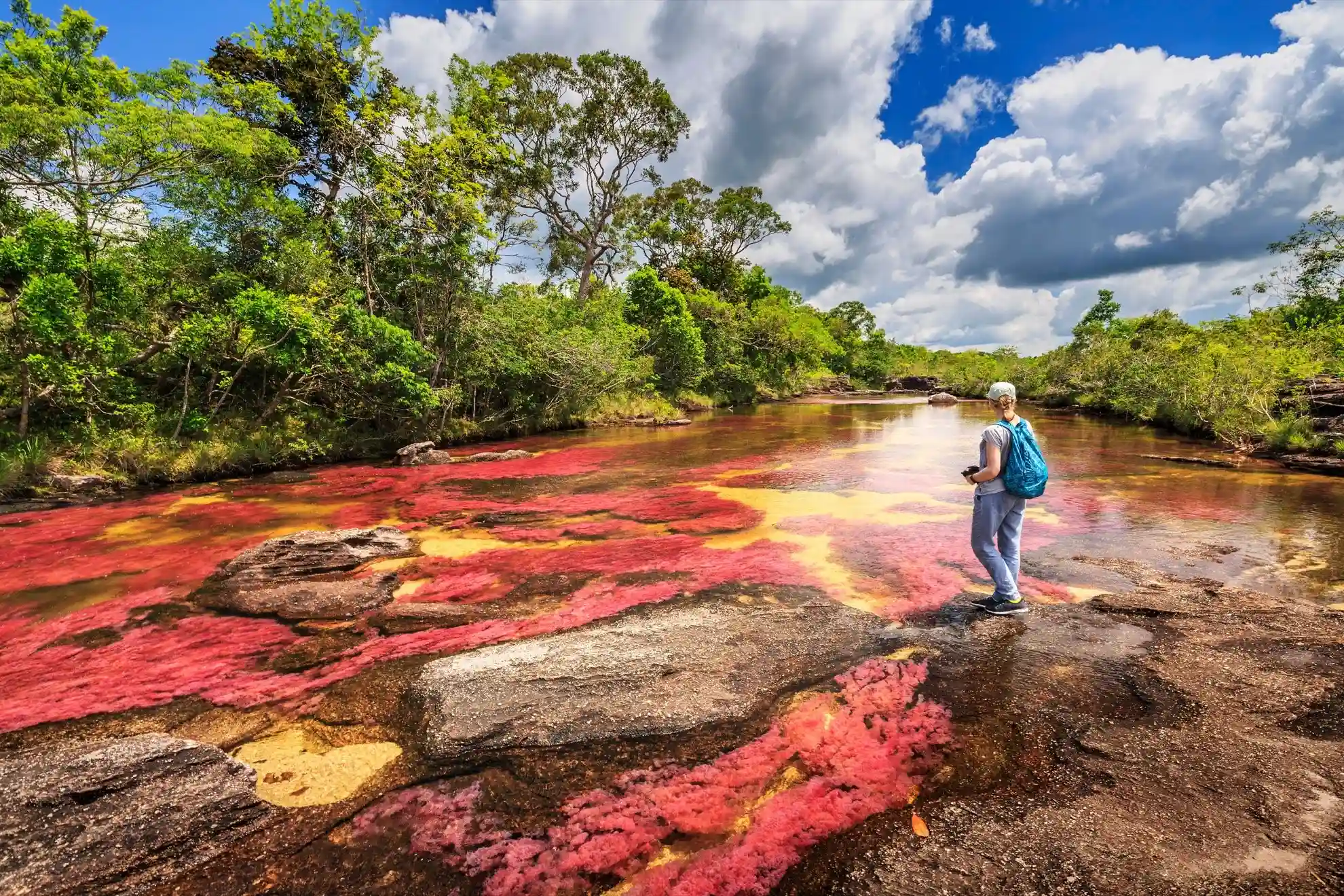 8. Chile Marble Cave
Chile Marble Cave, locally known as Cuevas de Marmol, is situated near Lake General Carrera on the Chile-Argentina border. The cave is formed by the washing up of around 6000 years of waves against calcium carbonate walls, which converted into a smooth blue surface.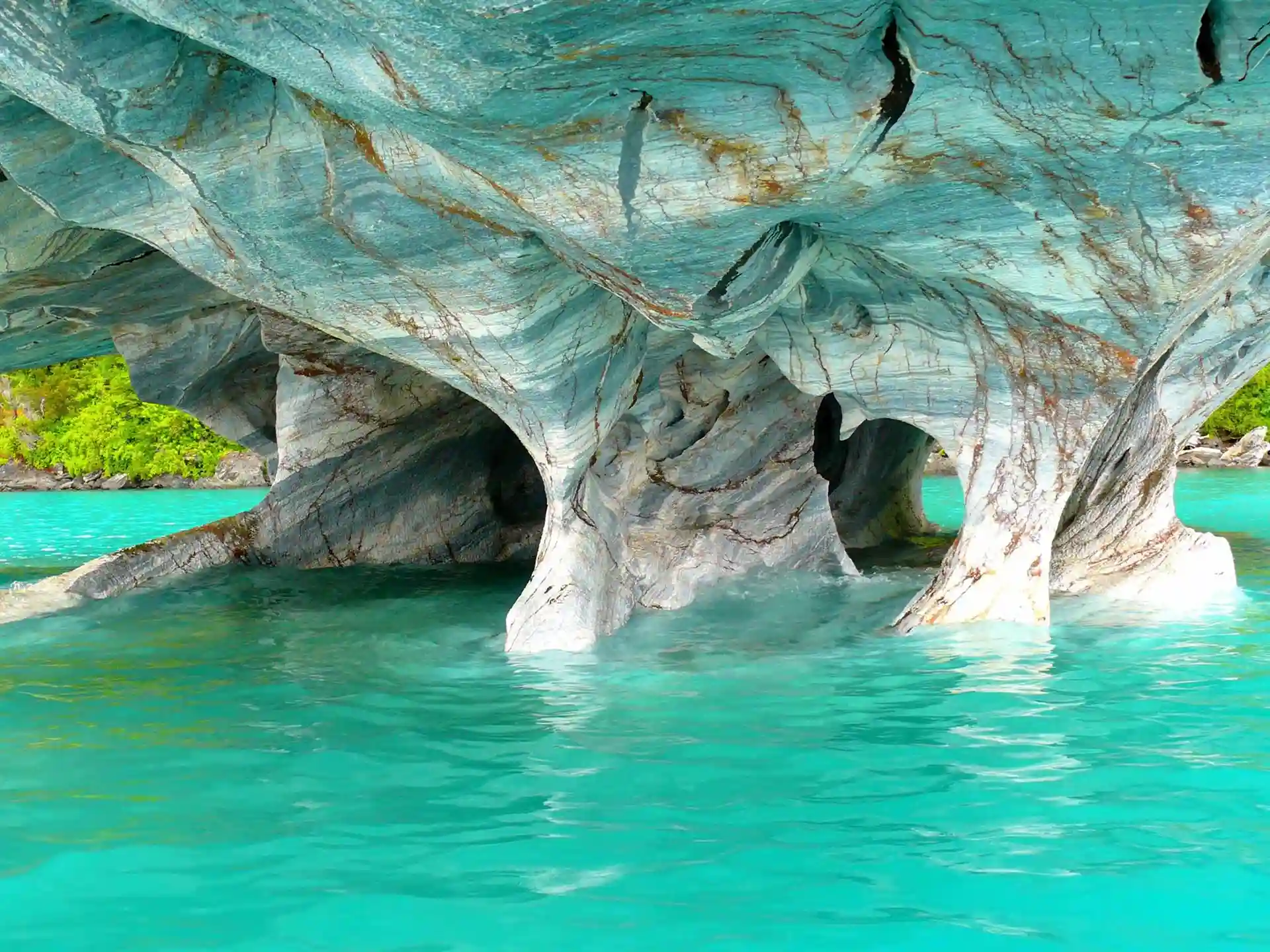 9. Conrad Maldives Rangali Island
Conrad Maldives Rangali Island is the world's first underwater hotel residence that is surrounded by ocean wonders. You can have an unforgettable experience of luxury in glass-bottomed spa rooms and undersea restaurants. The hotel also offers Muraka, a private place with integrated living, entertaining, and dining spaces, within the shimmering lagoon.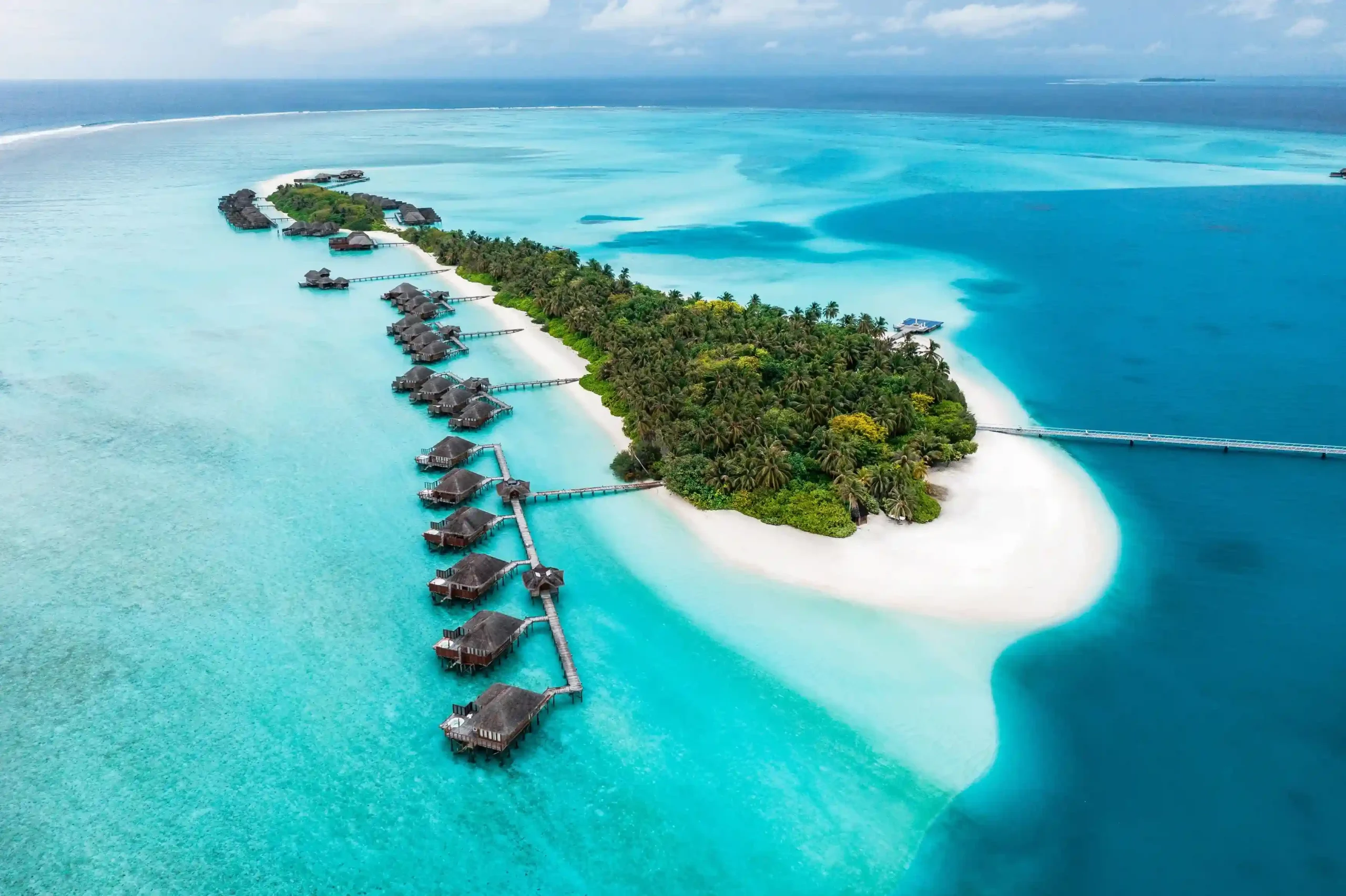 10. Kamppi Chappel, Helsinki
Kamppi Chappel is a place near Narinkka Square, Finland where you can take refuge in silence. The chapel is constructed by K2S Architects Ltd. because of the unusual structure of the building; it won the International Architecture Award in 2010. Kamppi Chapel is a great elliptical shape architecture that will grab your attention in the first place, and the tranquility inside the vicinity provides you with an experience of the places on Earth that look like another planet.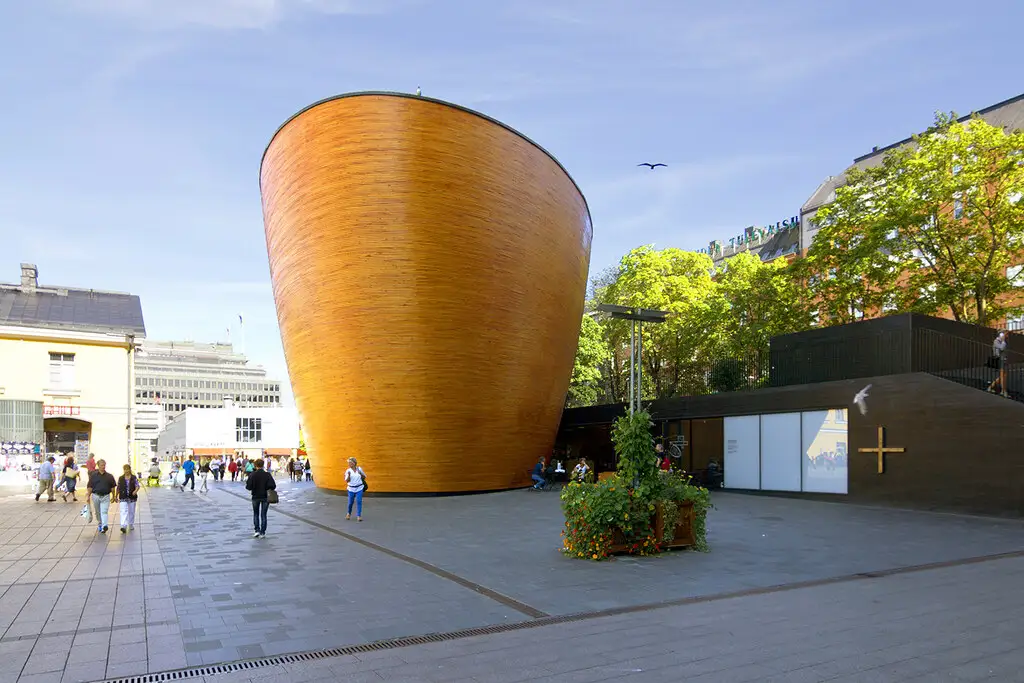 11. Kuthiny Baty, Russia
Kuthiny Baty is located in the district of Kamchatka, Russia, that has a bizarre formation of Pumice cliffs. Pumice is the frozen rock of lava that erupted in the region thousands of years ago. The place is quite accessible for tourists when they decide to hike through the route of Kurile Lake.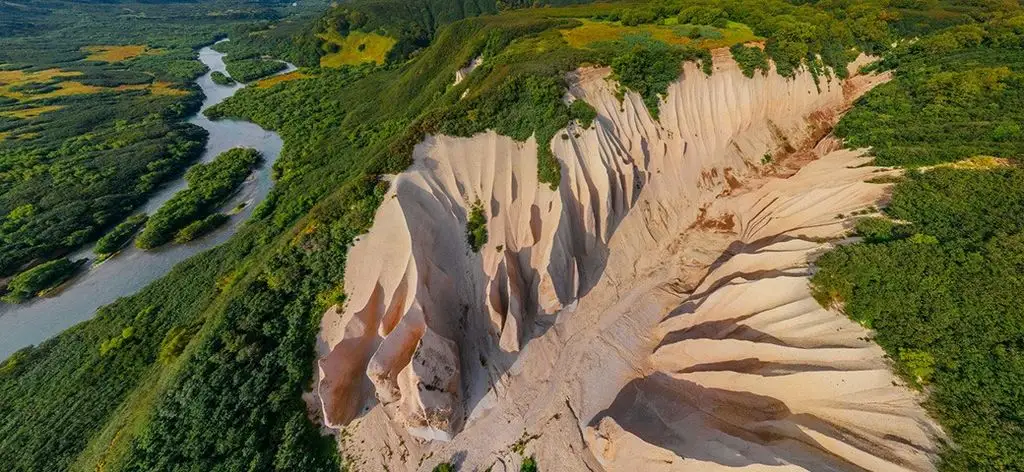 12. Wilhelmstein Island, Germany
Wilhelmstein Island is a tiny artificially created island that was formed in the 18th century on Lake Steinhude, Germany. The construction of the island was carried out with the help of local fishermen who took piles of stones in their boats for creating a foundation. When you visit the island, you will feel the tranquility that will exhibit the weirdness of a place that looks like another planet.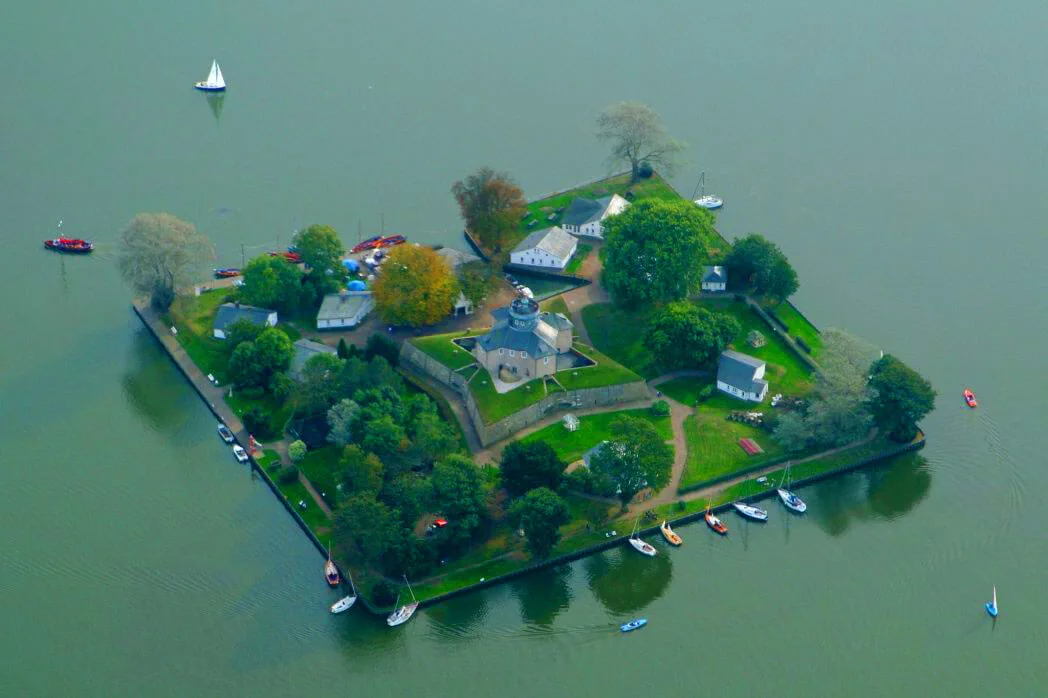 13. Karst Spring, Croatia
Karst Spring is a splendid source of underground water that has a high discharge rate of water. You can only see a bowl shape of water, and its source is connected by a cave system that goes to a straight 130 meters of depth. The water emerges on the surface within a few days from the precipitation process. Karst Spring's crystal-clear water and incredible depth include it in the list of places on Earth that look like another planet.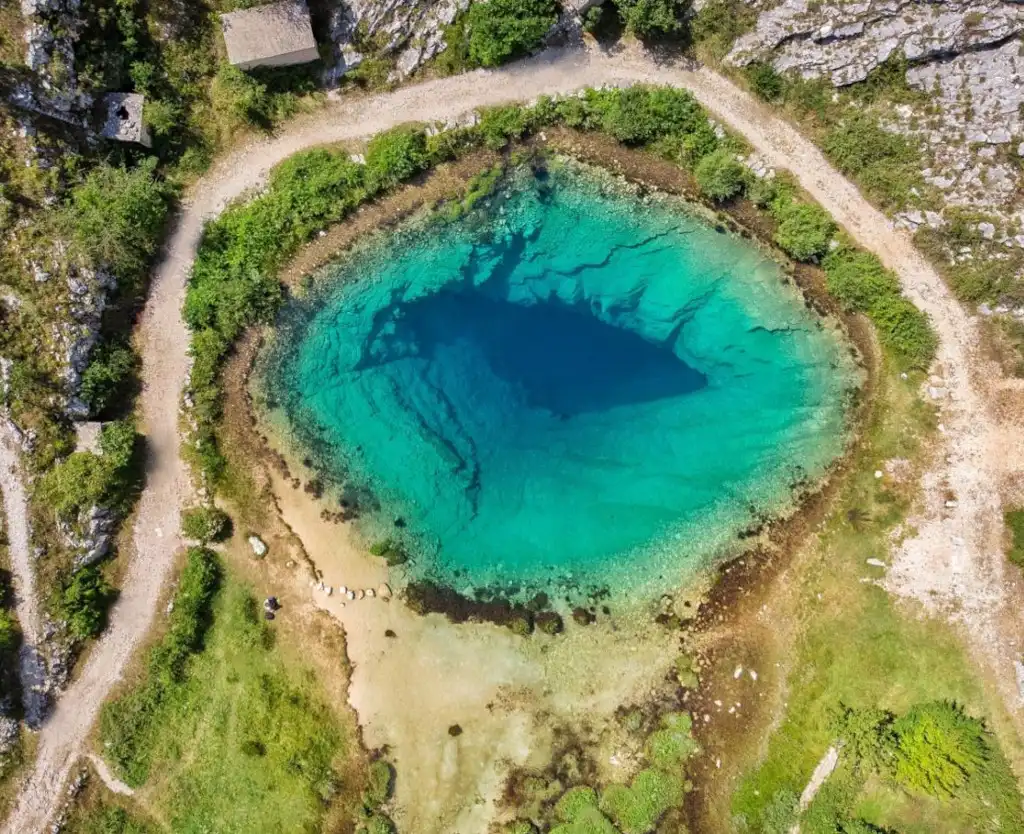 14. Scola Tower Stand, Italy
Scola Tower used to be a military building that is located in the Gulf of Poets, Italy. The tower was constructed for defensive purposes right in the middle of the sea. Scola Tower Stand has an extraordinarily strong foundation and around 4 meters' thickness of walls. The building is great evidence of architecture and history, and its solitude makes it look like from another planet.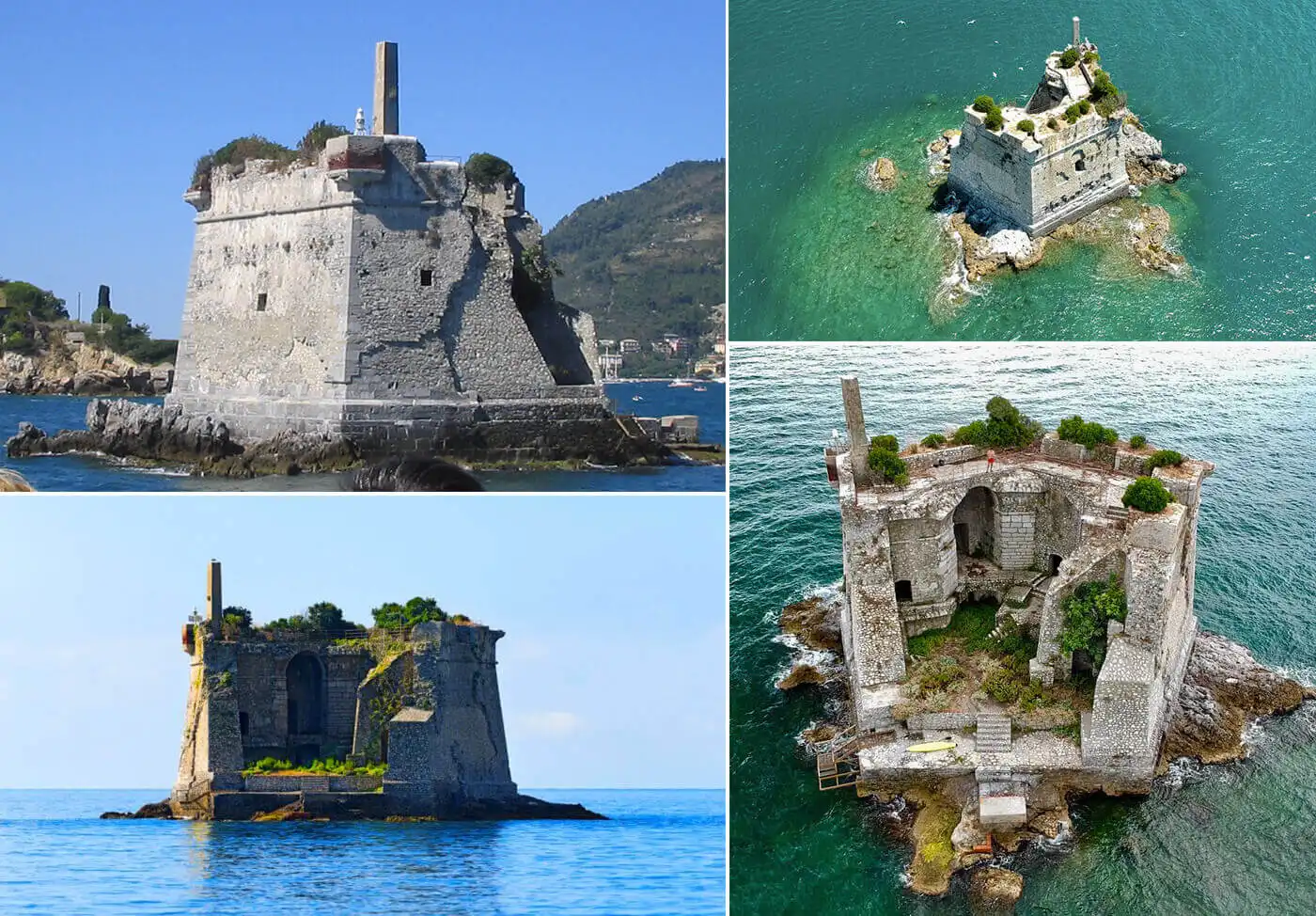 15. Marble Canyon, Arizona
Marble Canyon is formed by thousands of years of erosion of land by the Colorado River in northern Arizona. The height and beauty of the canyon are so unbelievable that make it one of the places on Earth that look like another planet.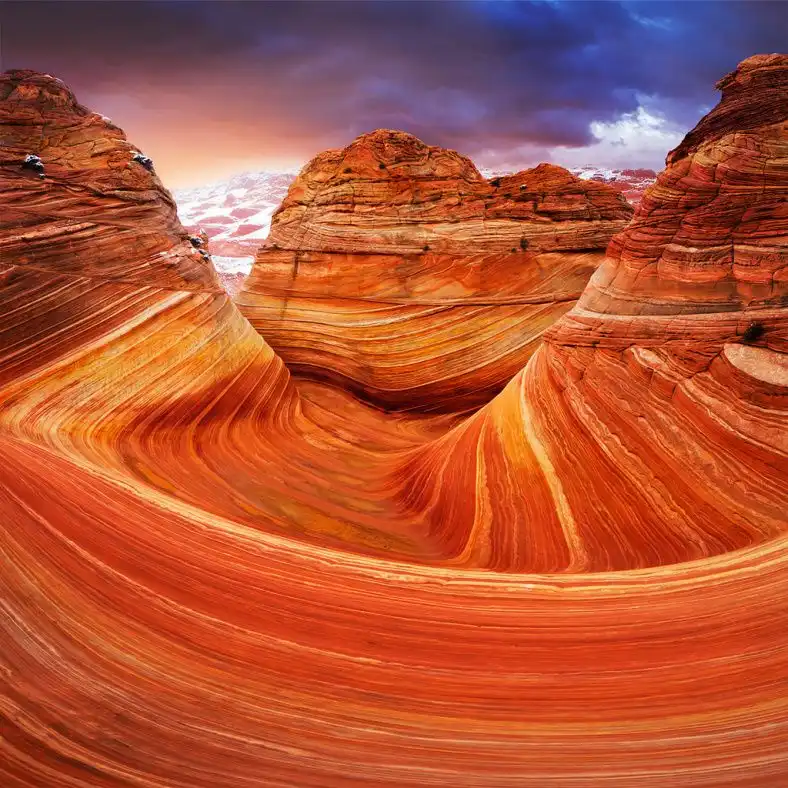 15. Marble Canyon, Arizona
Marble Canyon is a testament to the incredible power of nature. Carved by the Colorado River over thousands of years, this canyon in northern Arizona is a breathtaking sight to behold. The sheer height of the canyon walls and the intricate patterns etched into the rock make it feel like you've stepped onto another planet. Whether you're hiking along its rim or taking a river rafting trip through its depths, Marble Canyon offers a surreal landscape that will leave you in awe.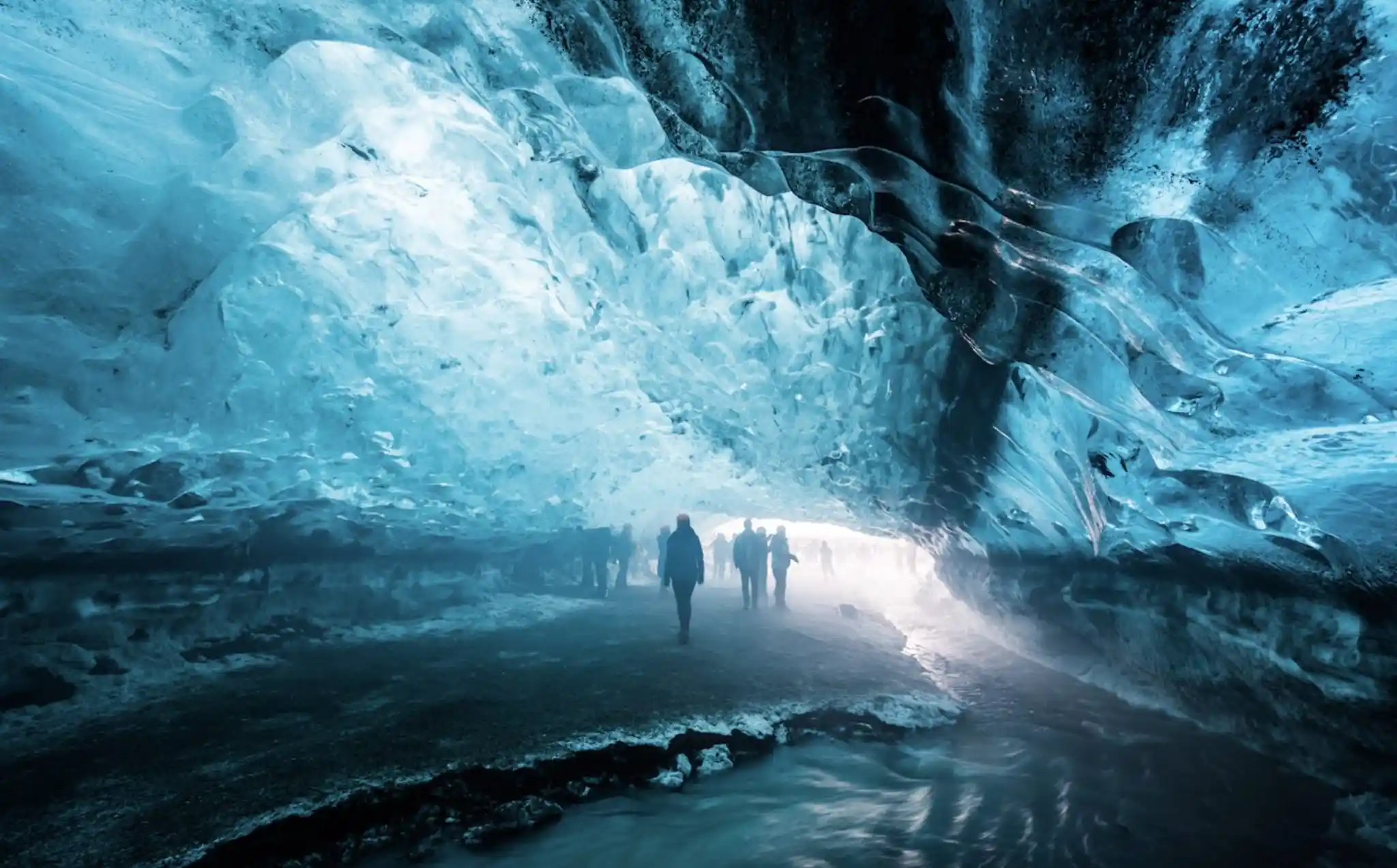 16. Vatnajokull Ice Cave, Iceland
Iceland is known for its otherworldly landscapes, and the Vatnajokull Ice Caves are no exception. Most of these ice caves are located in the Vatnajokull region and are accessible during the winter season, from November to March. As you step inside these crystalline chambers, you'll be surrounded by walls of ice that seem to glow with an ethereal blue light. To explore these caves safely, it's essential to book a tour with trained guides who know the glacier terrain intimately.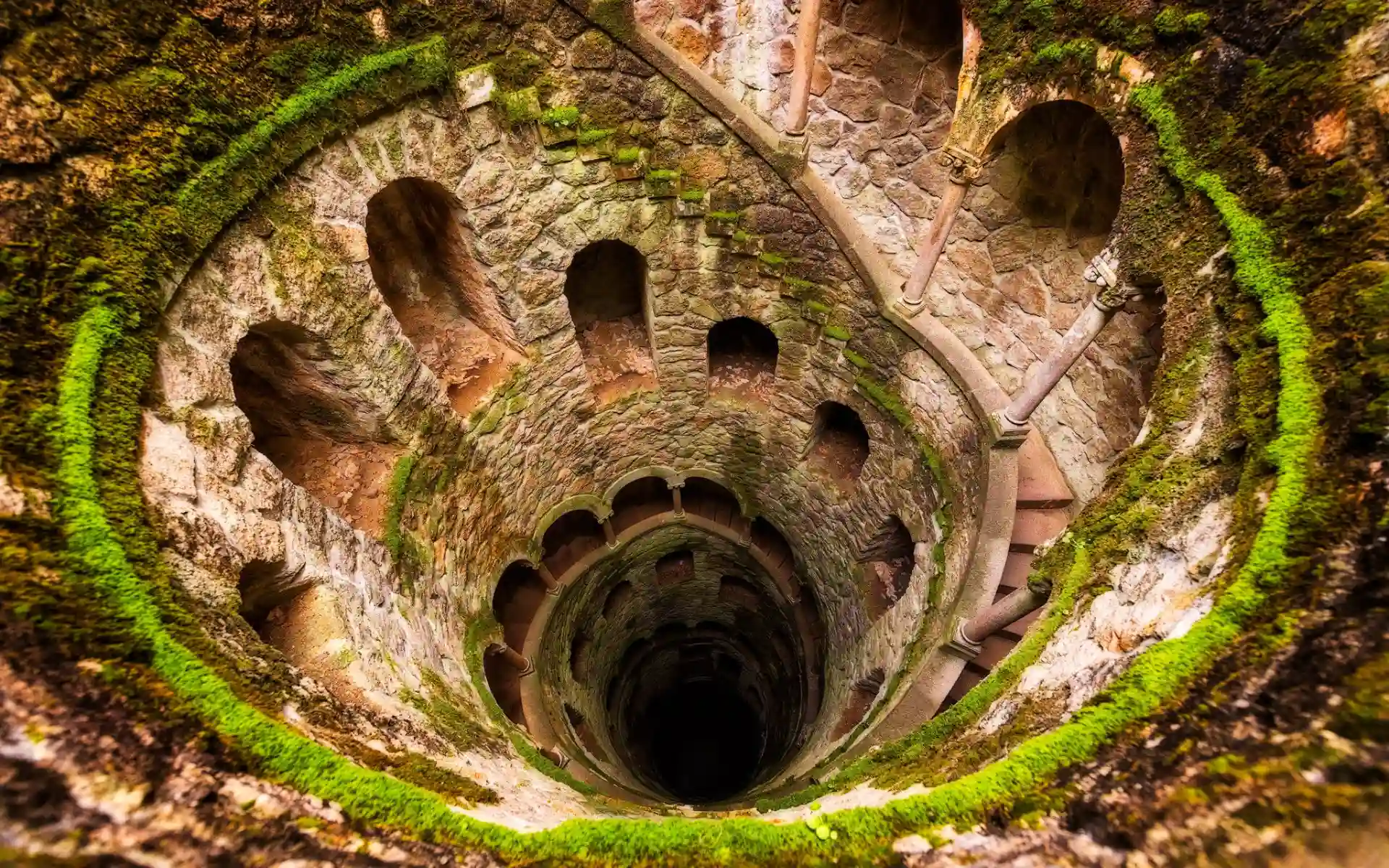 17. Well Quinta da Regaleria, Portugal
Well Quinta da Regaleria is a place that combines nature, mystery, and architecture in the historic center of Sintra, Portugal. What makes this place look like another planet is its spiral staircase leading visitors underground to an intricate tunnel system. Surrounded by a chapel, palace, and a luxurious park with features like lakes and gardens, this well is one of the most visited places in Portugal. It's a journey into the surreal, where every step unveils new wonders.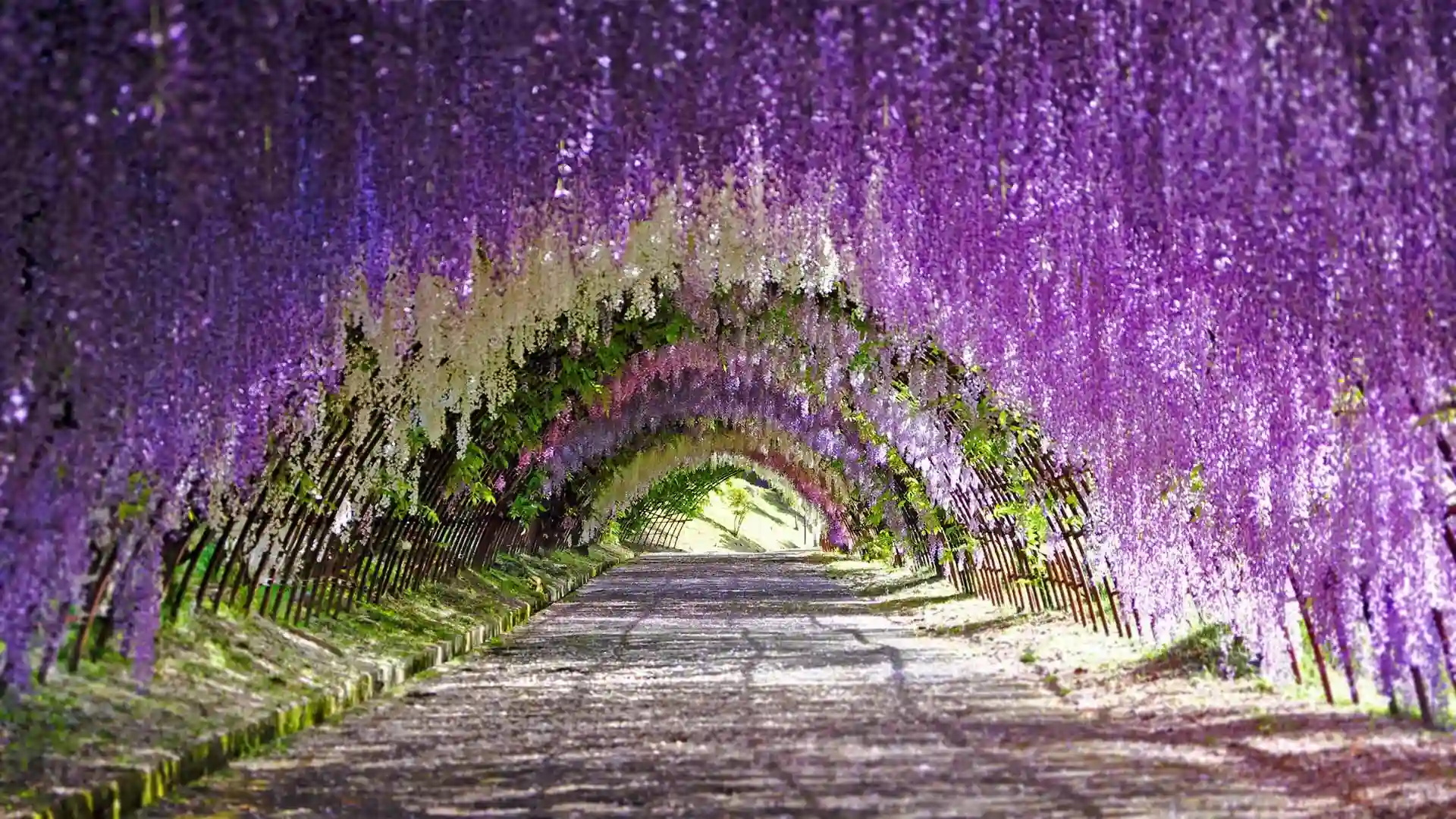 18. Kawachi Fuji Garden
Kawachi Fuji Garden in Japan is a dreamy and surreal paradise for flower enthusiasts. During the peak season, which usually falls between late April and early May, the garden comes alive with the vibrant colors of wisteria flowers. The highlight of this garden is a 100-meter-long tunnel covered in cascading purple and white wisteria blossoms. Walking through this tunnel is like stepping into a fairy tale or a distant world where the beauty of nature knows no bounds.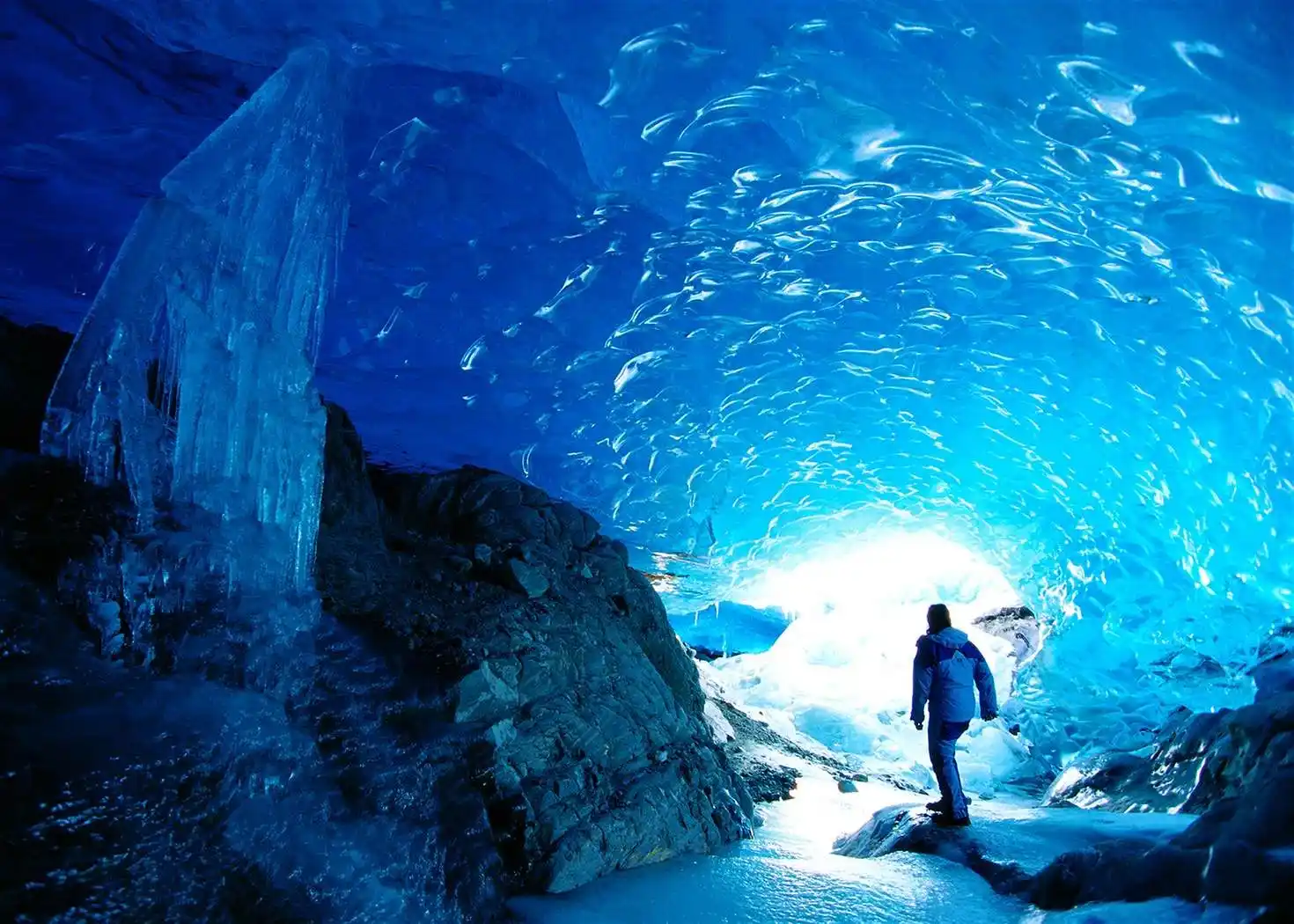 19. Mendenhall Ice Caves, Alaska
Located in southeast Alaska, the Mendenhall Ice Caves are a magical destination that provides a unique perspective on the water cycle. These ice caves offer an adventurous experience, where you can kayak and hike your way to the glacier's edge. Inside the cave, the ice formations create a mesmerizing world of blues and whites. It's like entering a realm where time seems to stand still, and the beauty of nature's artistry takes center stage.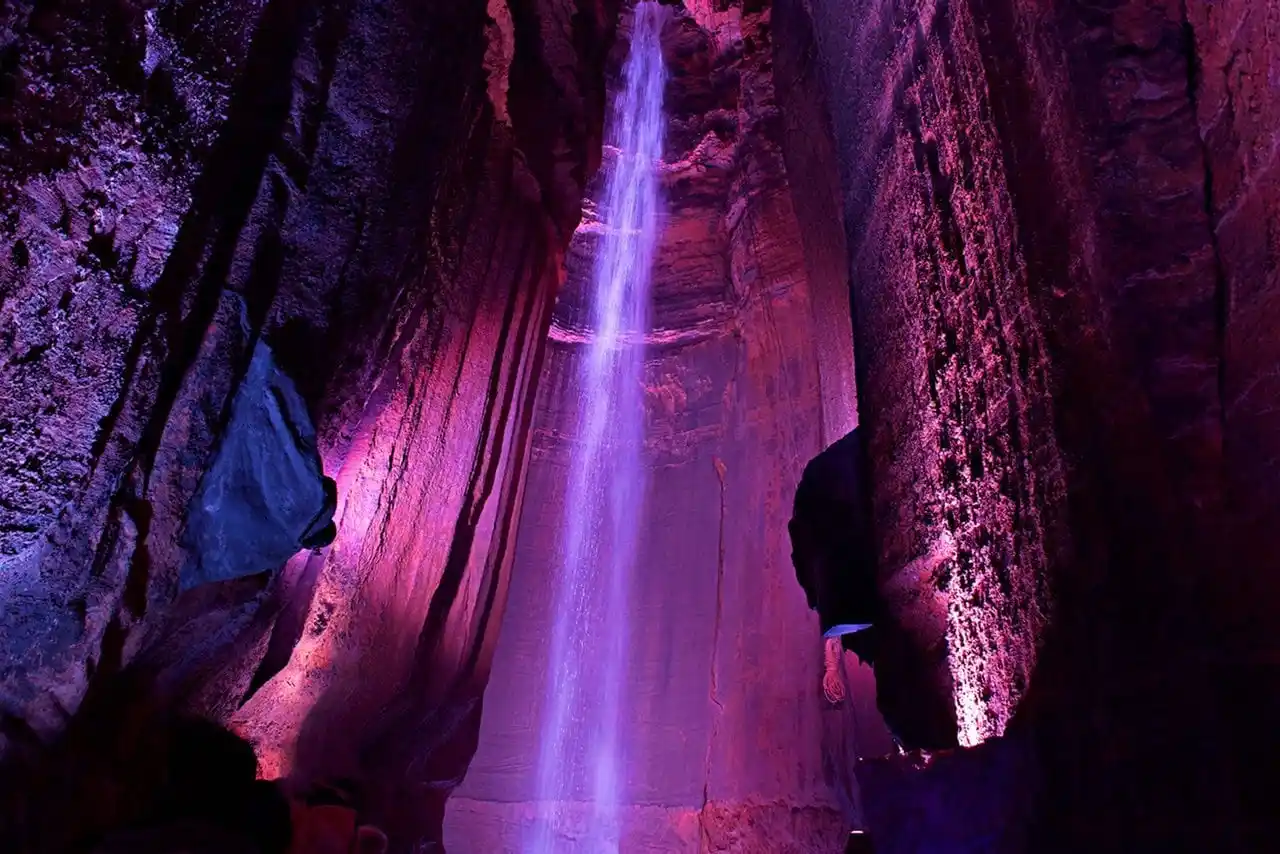 20. Ruby Falls, Tennessee
Ruby Falls in Tennessee is a hidden gem that unveils an underground wonder. Discovered accidentally by Leo Lambert in 1928 and named after his wife, Ruby Falls is the tallest underground waterfall in the world. To witness this subterranean marvel, you can book a lantern tour that takes you deep into the caves. As you descend into the earth, the waterfall's ethereal beauty is illuminated by the soft glow of your lanterns. It's a journey to the heart of the Earth that feels like an adventure to another planet.
These 20 places on Earth that look like another planet remind us of the astonishing diversity and beauty of our planet. They offer a glimpse into landscapes and environments that challenge our perceptions and ignite our sense of wonder. So, whether you're seeking the surreal or the serene, these destinations offer a chance to explore the extraordinary without leaving our home planet.
Conclusion
Unearthly Beauty, Right Here on Earth
In a world filled with wonders, these 20 places on Earth offer a glimpse into the surreal and the otherworldly. From the vivid hues of Cano Cristales in Colombia to the tranquil solitude of Wilhelmstein Island in Germany, our planet never ceases to amaze. So, pack your bags, embark on a journey, and witness the extraordinary. You don't need to look to the stars for a taste of the unknown; it's right here on Earth.
FAQs
1. Can I visit these places all year round?
The accessibility of these places can vary. Some are open year-round, while others may have specific seasons when they are accessible. It's advisable to check the specific details and plan your visit accordingly.
2. Are there any restrictions on visiting Cano Cristales in Colombia?
Yes, there are restrictions on the number of daily visitors to Cano Cristales to preserve its natural beauty. It's essential to make reservations and plan your visit during the allowed season between May and late November.
3. How do I book a tour of the Vatnajokull Ice Caves in Iceland?
To explore the Vatnajokull Ice Caves, it's recommended to book a guided tour with experienced guides who are familiar with the glacier. Tours are usually available during the winter season, from November to March.
4. What is the best time to explore La Petite Ceinture in Paris?
La Petite Ceinture can be explored year-round. However, the best time to visit is during mild weather, such as spring or early autumn, when you can fully enjoy the beauty of the abandoned railway track turned forest.
5. Is there an admission fee for Swarovski Crystal World in Austria?
Yes, there is an admission fee to enter Swarovski Crystal World in Austria. The fee may vary depending on the type of ticket and age of the visitor. It's advisable to check the official website for the most up-to-date pricing information before your visit.