If you want to explore North America, then there are many popular vacation destinations where you can spend the best time of your life with your special ones. Here, you will find the best places to visit and also learn many new things during traveling. Spending quality time with your friends or family is crucial as good food and exercise. When you are loaded with multiple pressures because of daily routine work, then it will lead to constant stress. For relaxation and ease of mind, you must visit interesting places for amazing memories.
1. Enjoy With Your Family in Wailea, Hawaii: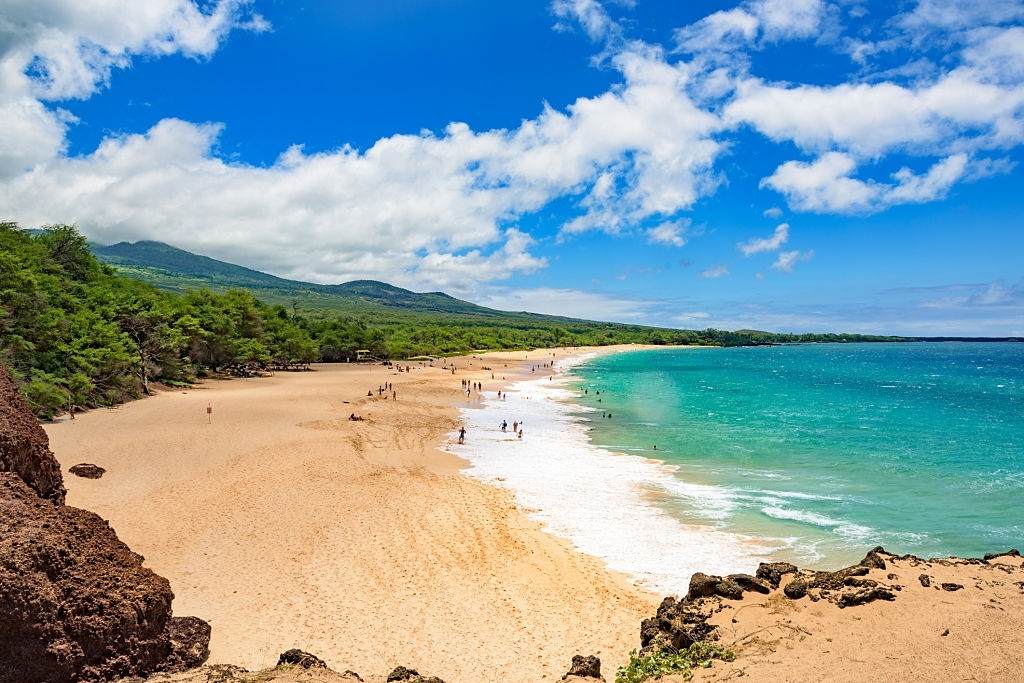 If you are in search of an island vacation, then Wailea is one of the best places to visit in the world. This city is blessed with five stunning crescent-shaped beaches which are:
Mokapu & Ulua Beach Parks: These parks offer pristine white sandy beaches and crystal-clear waters, making them perfect for swimming and snorkeling.
Wailea Beach Park: Known for its scenic beauty, this beach is ideal for sunbathing and romantic sunset walks.
Polo Beach Park: A tranquil spot for families, Polo Beach Park boasts calm waters, making it great for children.
Po Olenalena Beach: This secluded beach is a hidden gem, perfect for a peaceful escape.
Makena Beach: Makena Beach, also known as "Big Beach," is renowned for its size and is excellent for picnics and beach games.
Keawakapu Beach: With its gentle surf, Keawakapu Beach is suitable for beginner swimmers and paddleboard enthusiasts.
Wailea is also famous for luxurious and stylish resorts and natural reserves. This place is fascinated with delicious foods, beautiful wonders, fresh ocean scents, and appealing weather. It is so beautiful and charming that you will prefer to visit it twice.
2. Cambria, California: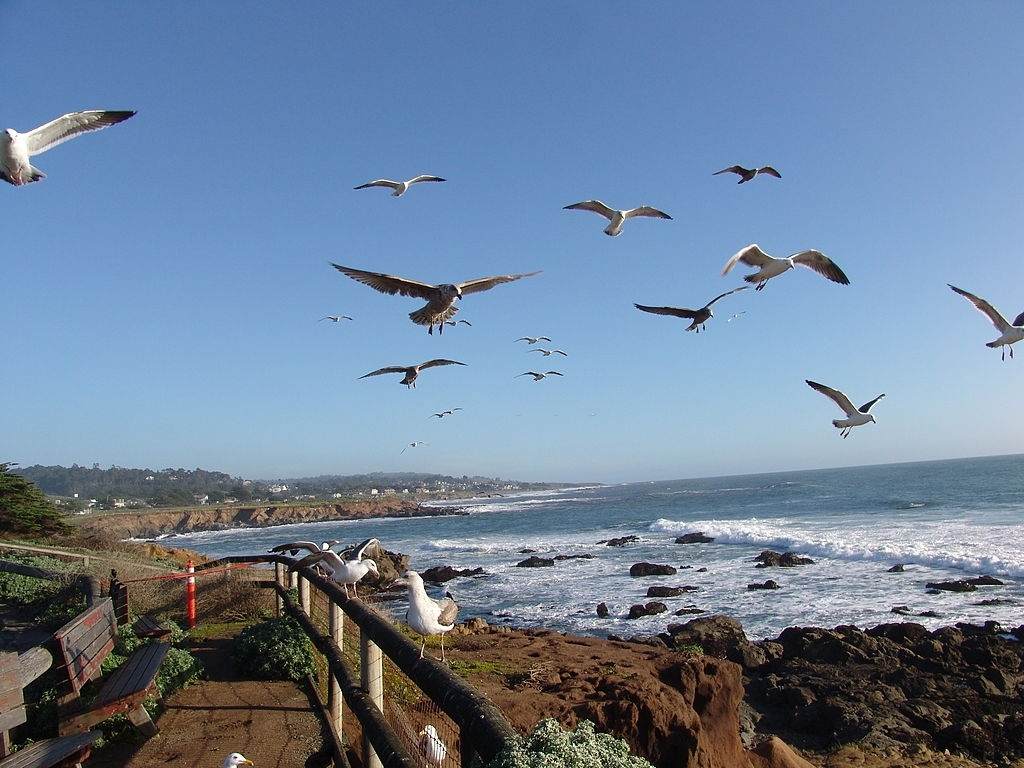 Cambria is one of the most popular vacation destinations which has its charm to explore. This is a peaceful little town where you can sit on the prettiest stretch of coastal land. Important reasons to visit this fascinating place are as follows:
Spectacular Fall Weather: Cambria's fall months offer mild, pleasant weather, making it an ideal time to explore the great outdoors and natural splendors.
Unique Shopping: Discover unique stores in Cambria where shopping becomes an interesting and enthralling experience.
3. Visit Ashland, Oregon To Spend Calm Holidays: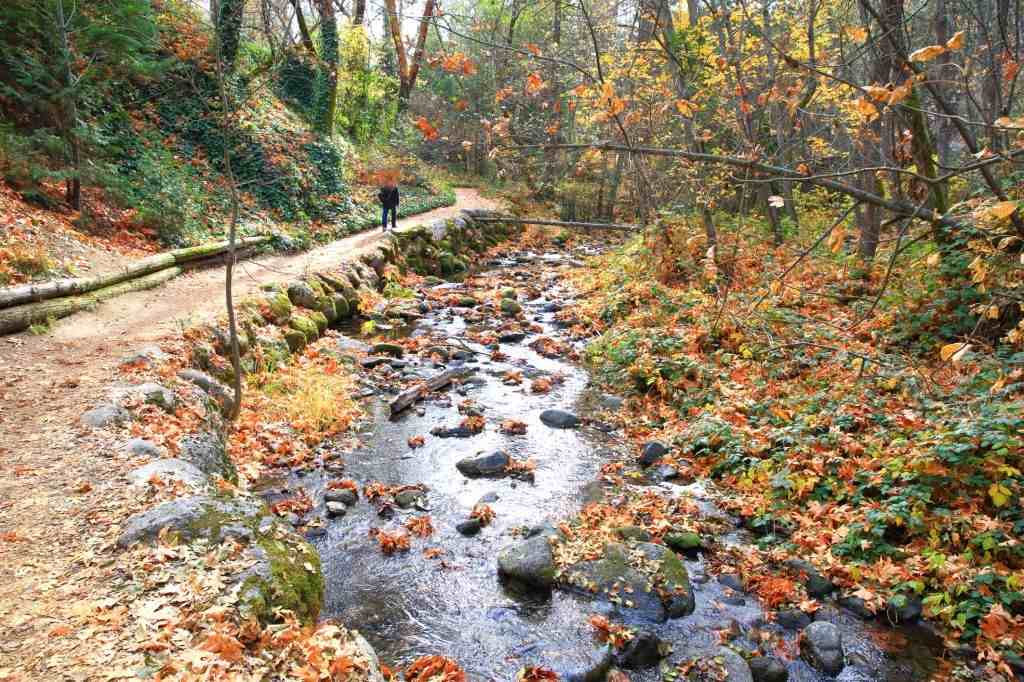 Ashland is one of the best places to travel because of the cultural destination and natural spaces. You can enjoy here with your family and friends for the best memories. The best things to do here include:
Local Taste and Flavors: Ashland offers a delightful array of local cuisine and flavors that will tantalize your taste buds.
Authentic Elizabethan Productions: Experience the magic of authentic Elizabethan theater productions in Ashland.
Shakespeare Cultural Festival: The Shakespeare cultural festival is the most visited cultural event in this state, offering a glimpse into the world of the Bard.
Downtown Ashland: For charming shopping and dining purposes, downtown Ashland is very popular, with its quaint shops and delicious eateries.
Ashland Cabaret Theatre: For theatrical attractions in Ashland, the Oregon Cabaret Theatre is also prevalent, providing excellent entertainment.
4. Victoria, British Columbia: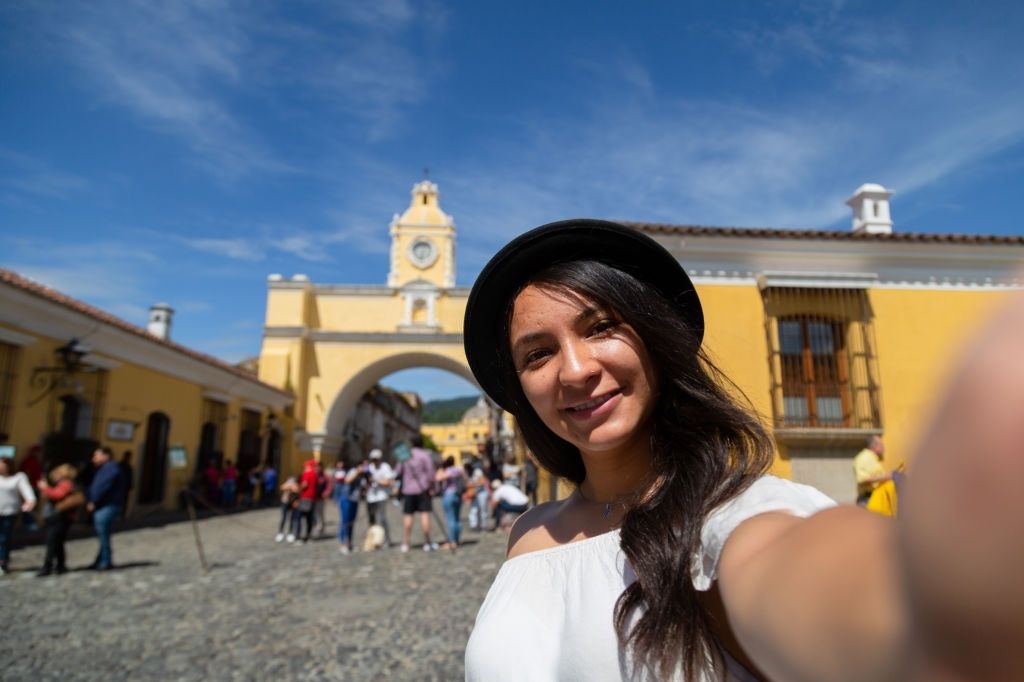 Victoria is the capital of British Columbia. This is the best place in the town to visit for a day, weekend, or even for a longer gateway because of plenty of reasons that keep everyone busy here. Victoria is one of the cheap vacation destinations, and there are many things to do and see in this beautiful city. The best things include:
Butchart Garden: One of the top-listed things to do in Victoria is visiting Butchart Garden, a world-renowned horticultural delight.
Paddleboarding: If you seek a super fun and non-touristy activity, paddleboarding is an excellent choice to explore the local waters.
Royal BC Museum: Explore the history and culture of British Columbia by visiting the Royal BC Museum.
Galloping Goose Trail: Enjoy biking, skating, and running along the scenic Galloping Goose Trail.
Dining Delights: Victoria is a food lover's paradise, offering a wide range of culinary delights to savor.
5. Explore Cambridge, Massachusetts For Amazing Places: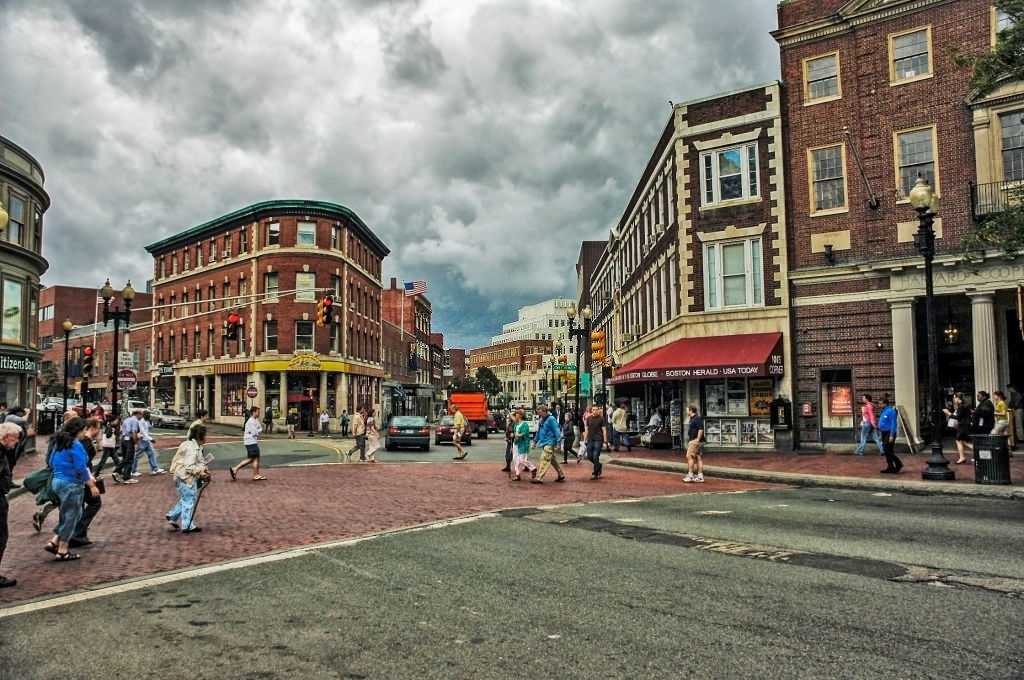 This beautiful city is home to Harvard University. This is also one of the best places to visit with your friends and family to have fun. The best things to do here are:
Harvard Art Museum: Immerse yourself in art and culture by visiting the Harvard Art Museum.
Harvard Museum of Natural History: Explore the wonders of the natural world through fascinating exhibits at the Harvard Museum of Natural History.
MIT Museum: Discover the cutting-edge innovations and research at the MIT Museum.
6. Paso Robles, California: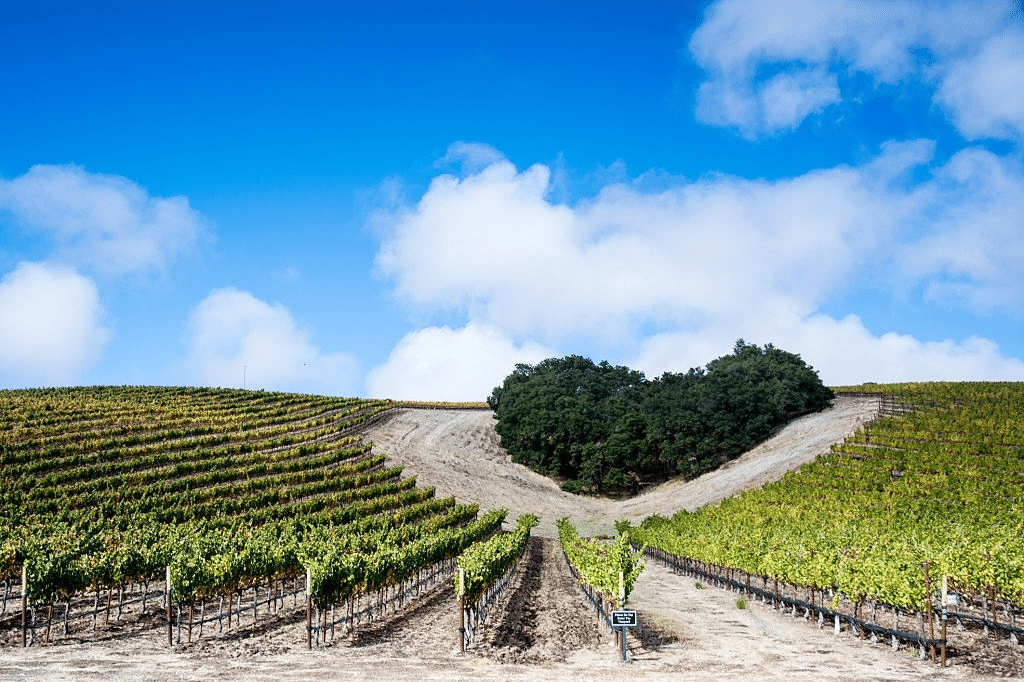 Paso Robles is a city in California and is also one of the most popular vacation destinations there. This place is famous for its wineries and olive groves. The main reasons to visit this beautiful and charming city are:
Wine Lover's Paradise: Paso Robles is a paradise for wine lovers, boasting numerous wineries and vineyards to tour and taste.
Olive Oil Farms: Olive oil farms are another major attraction, offering tours and tastings of high-quality olive oils.
Hot Springs: Relax in the area's healthy hot springs for a soothing and rejuvenating experience.
Gourmet Dining: For foodies, Paso Robles is a worthy place because they will find everything delicious they want here.
Thriving Art Scene: This city has a thriving art scene, with galleries and exhibitions showcasing local talent.
7. Key West, Florida: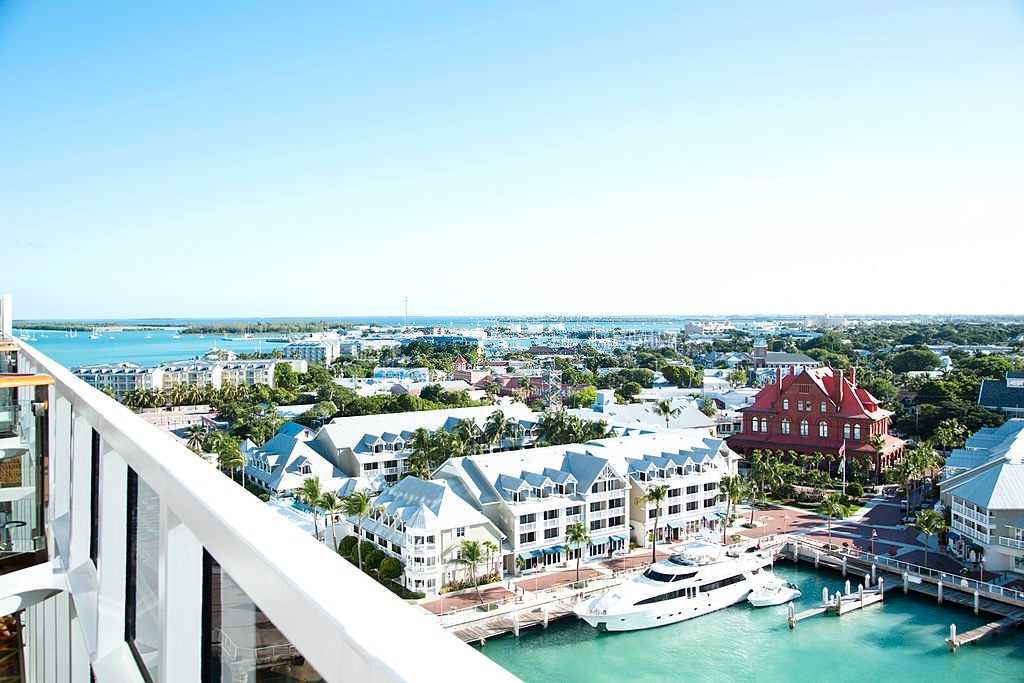 This place is a paradise with a unique confluence of history. This is one of the best places to go on vacation because of its climate, natural beauty, cultural diversity, architecture, and romantic appeal. The best things to do and visit in Key West are:
Duval Street: Stroll along Duval Street, which is designed to entertain tourists and cruise ship passengers with its lively atmosphere.
Key West Butterfly and Nature Conservatory: Immerse yourself in the beauty of nature by visiting the Key West Butterfly and Nature Conservatory.
Mallory Square: Enjoy the vibrant atmosphere at Mallory Square, where you can witness stunning sunsets and street performances.
8. Relax at the Beach in Sanibel, Florida:
This is a beautiful city on Sanibel Island. This popular vacation destination located in southwest Florida is known for beaches filled with shells. The reasons to visit this beautiful place are:
Sanibel Island: Explore the pristine beauty of Sanibel Island, known for its shell-covered beaches and lush natural surroundings.
Shelling by Pam Rando: Join shelling expert Pam Rando for an educational and enjoyable shell-collecting experience.
Cayo Costa State Park: Discover the unspoiled beauty of Cayo Costa State Park, a nearby island accessible by boat.
Pine Island: Explore the nearby Pine Island, known for its serene ambiance and excellent fishing opportunities.
Wildlife Observation: Sanibel Island is a haven for wildlife enthusiasts, offering opportunities to spot turtles, manatees, and various bird species.
9. Washington, DC: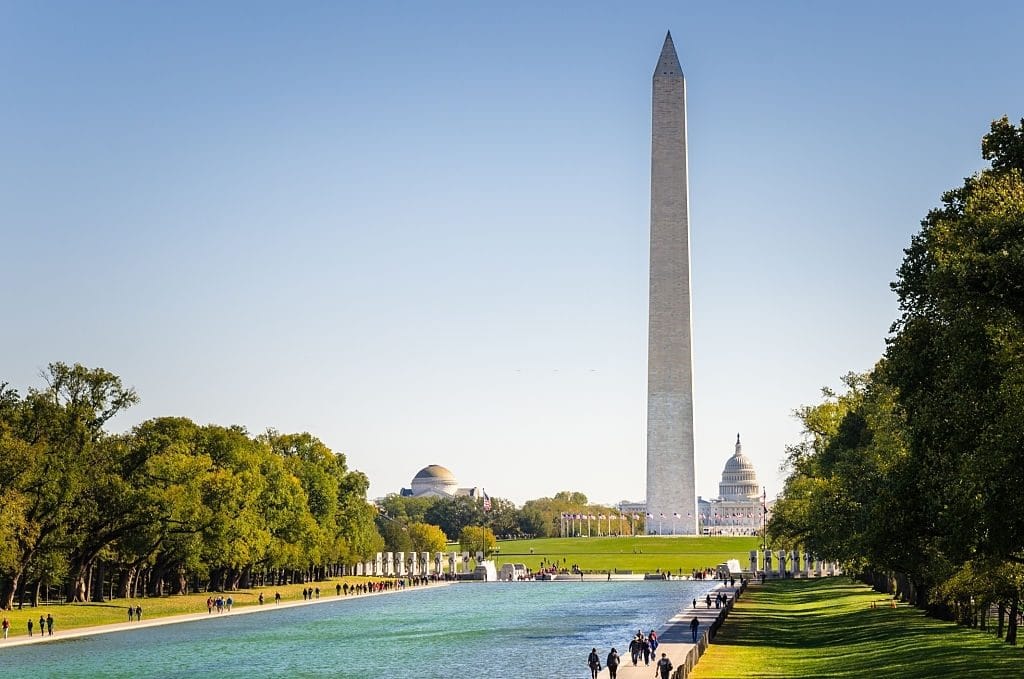 This beautiful city is the capital of the US and is considered the best place for vacations with family and friends. This city has many things to explore and enjoy. The best things to do in Washington:
National Zoological National Park: Visit the National Zoological Park for a day of family-friendly wildlife encounters.
Rock Creek Park: Enjoy outdoor activities like biking, skating, and running in the scenic Rock Creek Park.
Le Diplomate Restaurant: Experience the charm of French cuisine by dining at Le Diplomate Restaurant.
Hirshhorn Museum: Explore contemporary art at the Hirshhorn Museum, which offers a unique and engaging experience.
10. Kihei, Hawaii:
Kihei is a beautiful and charming city in the United States. There are many things to do for enjoying the best vacations of your life here. Some of them are:
4th Friday Town Party: Experience the vibrant community spirit at the 4th Friday Town Party, featuring live music, local vendors, and cultural performances.
Hawaii Mermaid Adventures: Join Hawaii Mermaid Adventures for swimming classes and an enchanting underwater experience.
Kealia Pond National Wildlife Refuge: Explore the serene wetland environment at Kealia Pond National Wildlife Refuge, home to a variety of bird species.
North America offers a plethora of vacation destinations to suit various tastes and preferences. Whether you seek relaxation on the beach, cultural experiences, or outdoor adventures, these top-rated destinations have something special to offer. So, pack your bags, embark on an unforgettable journey, and create cherished memories with your loved ones.
What is the best time to visit Wailea, Hawaii?

The best time to visit Wailea, Hawaii, is during the dry season, which typically spans from April to October.

Are there any free attractions in Key West, Florida?

Yes, Key West offers free attractions such as strolling along Duval Street and visiting Mallory Square.

What can I expect at Butchart Garden in Victoria, British Columbia?

Butchart Garden in Victoria is a stunning floral paradise featuring various themed gardens, including a sunken garden, Japanese garden, and rose garden.

Is Paso Robles, California, suitable for non-wine enthusiasts?

Yes, Paso Robles offers attractions beyond wineries, including olive oil farms, hot springs, and a thriving art scene.