Florida, known for its vibrant culture, rich history, and stunning natural beauty, is undoubtedly one of the top vacation spots in the United States. Whether you're seeking adventure, relaxation, or a mix of both, Florida has something for everyone. Here, we've compiled a list of the 12 best Florida destinations to explore with your friends.
1. Orlando-Walt Disney World:
The Magic of Orlando Awaits!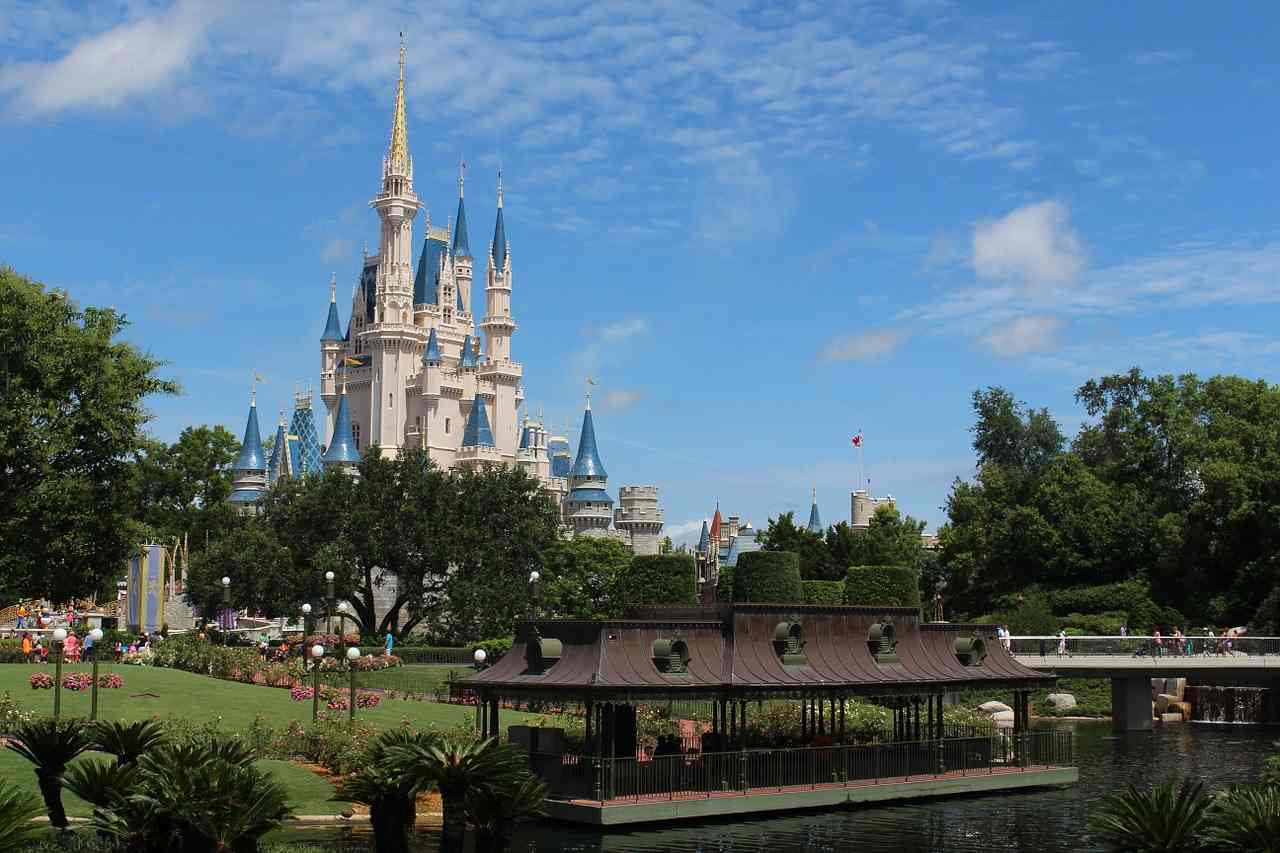 The city of Orlando is a magnet for tourists, and at its heart lies the enchanting Walt Disney World. This entertainment complex in Bay Lake, Florida, is a world in itself, featuring water parks, theme parks, themed resort hotels, and a bustling outdoor shopping center called Disney Springs. Orlando's downtown area offers a vibrant nightlife and a plethora of dining options, from Japanese to Italian cuisine. With Disney characters roaming the park to greet guests, Walt Disney World is a must-visit destination for all ages.
2. Miami – A Joyful Paradise:
Discover Miami's Vibrancy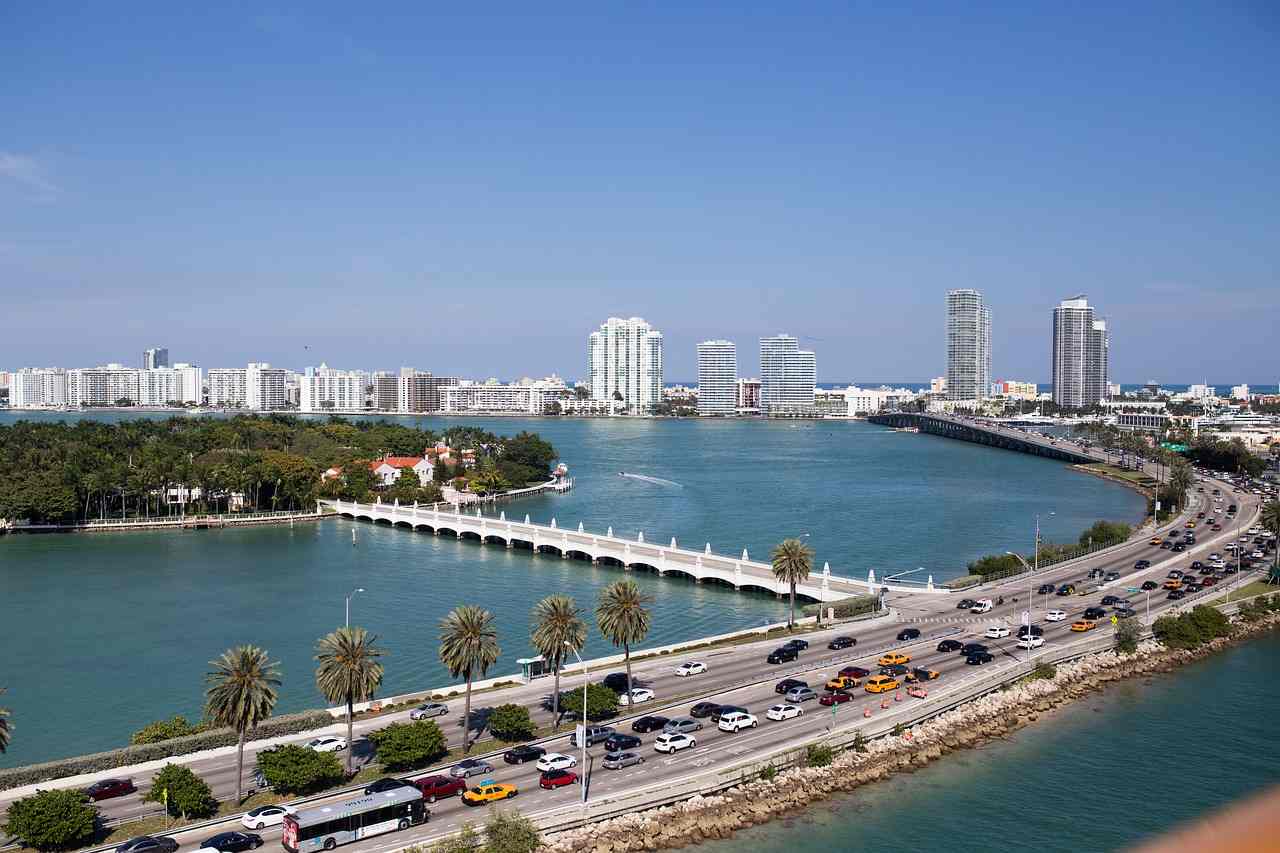 Miami, often referred to as the "Magic City," is a joyful and vibrant vacation spot in Florida. Miami Beach, in particular, showcases both the new and old sides of Florida. South Beach is famous for its Art Deco District and stylish pedestrian areas along the beach. You can indulge in outdoor dining, entertainment, and various activities. Miami is also a hub for culture, arts, finance, commerce, and international trade. Don't miss the opportunity to explore the city's cultural attractions and its iconic status in popular culture worldwide.
3. Sanibel Island – A Serene Paradise:
Discover Tranquility at Sanibel Island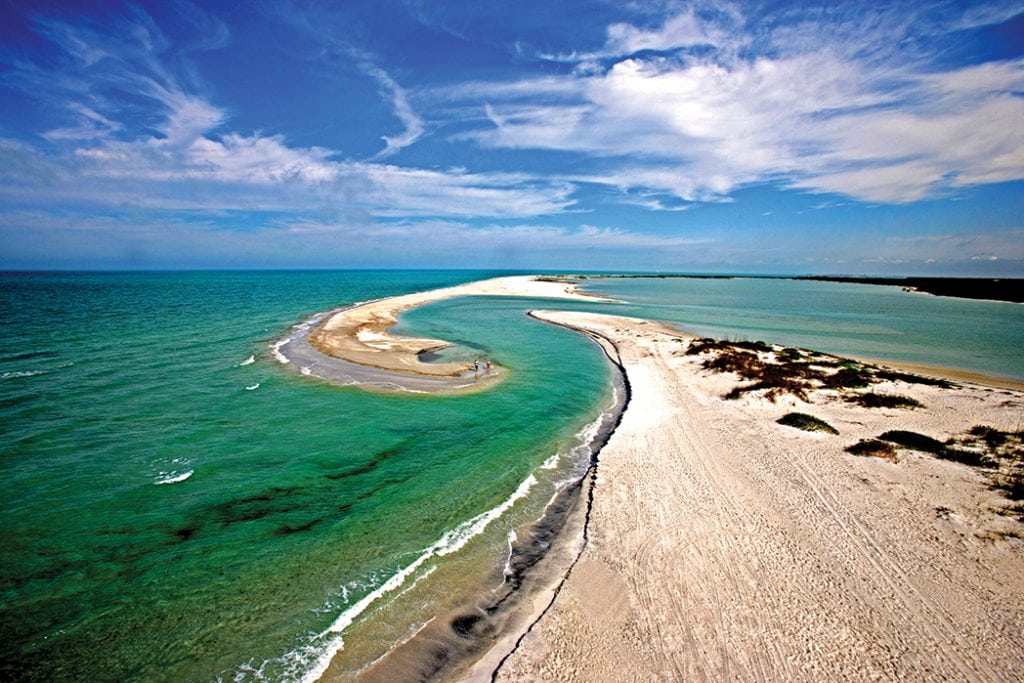 Sanibel Island is a serene and idyllic destination in Florida, perfect for a relaxing vacation. This island is renowned for its shell-covered beaches and abundant wildlife refuges. Visitors can enjoy calm surfing, warm Gulf waters, breathtaking sunsets, and delicious seafood dining. Sanibel Island is also famous for its diverse collection of seashells, including sand dollars, scallops, and whelks. Birdwatchers can spot bald eagles and roseate spoonbills. To explore the island's natural beauty and history, consider taking an island-hopping boat tour.
4. Everglades National Park – Wilderness Paradise:
Experience the Wild at Everglades National Park
Everglades National Park is a gem of American wilderness, located in Florida. It's renowned for its diverse wildlife, including alligators, manatees, panthers, and numerous bird species, making it a paradise for nature enthusiasts and photographers. The park offers thrilling activities like hiking on Pine Island, camping, motorboating, and fishing. November to April is the best time to visit, with cooler temperatures and higher chances of spotting wildlife. Spring is the ideal season for adventure tourism in the Everglades.
5. Naples – A Romantic Retreat:
Romance and Elegance in Naples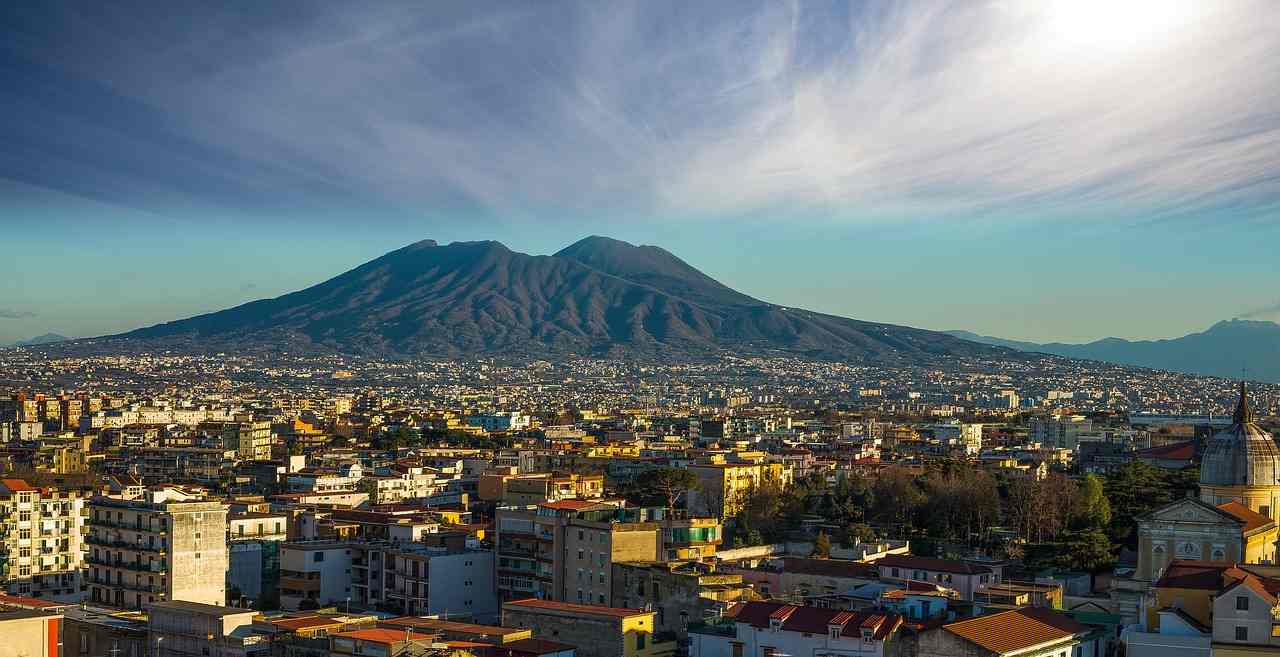 Naples is an elegant and romantic destination in Florida, known for world-class golf, luxury, and a delightful atmosphere. Often dubbed "America's Napoli," Naples is a top beach destination for couples in the United States. The city boasts historic castles, museums, art galleries, and beautiful natural attractions like the Naples Botanical Garden and Clam Pass Park. Foodies will appreciate the delicious cuisine, including the city's famous pizza. Naples is also renowned for its wine and rich culinary heritage. Explore the city's beauty and culture with the help of local tour guides.
6. Key West – A Quaint Island Paradise:
Charm and Adventure in Key West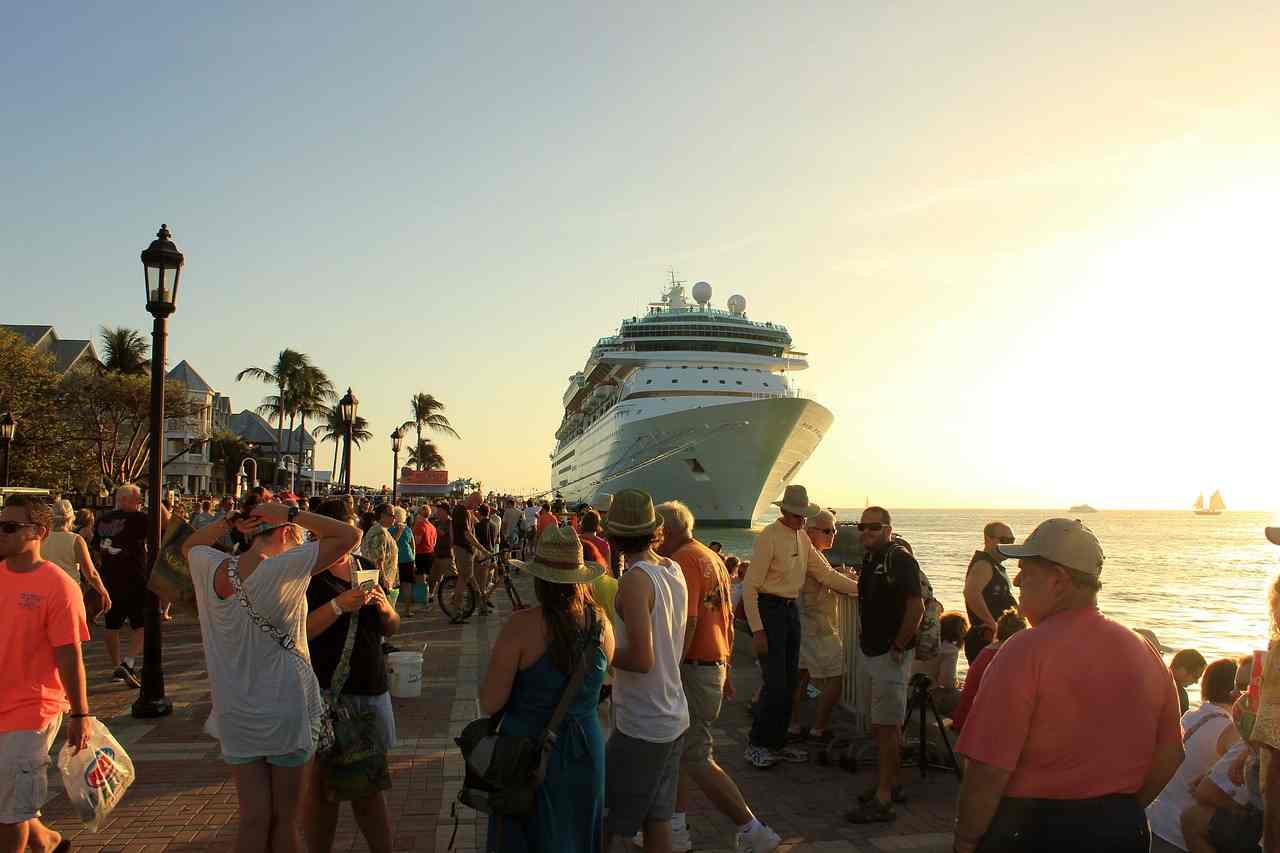 Key West, a charming island in Florida, offers a laid-back atmosphere and historic architecture. This island is known for its colorful conch-style homes, free-spirited locals, and pristine coral reefs perfect for scuba diving and snorkeling. Duval Street is the downtown hub for tourists, featuring restaurants, boutiques, art galleries, outdoor cafes, inns, and historic homes. Key West is also a popular port for cruise ships. Don't miss the Key West Aquarium and the shipwreck museum, which provide insights into the city's history. Key West's dining scene is unique, offering Cuban and Caribbean flavors.
7. St. Petersburg – Sunshine City:
Sunshine and Relaxation in St. Petersburg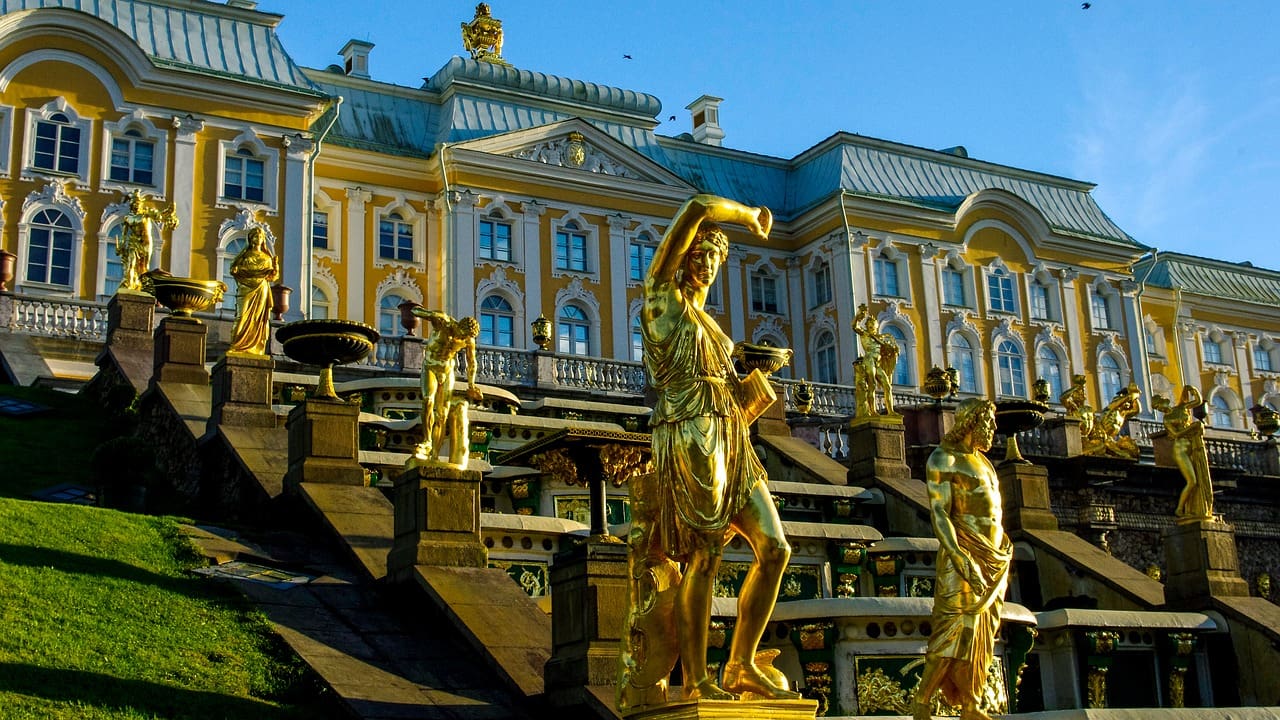 St. Petersburg is a versatile destination in Florida, boasting a Guinness World Record for the most continuous days of sunshine. Travelers flock here to escape cold winters and enjoy the mild climate and oceanfront beaches. The city offers stunning views of white, sandy beaches, inviting visitors to partake in activities such as kayaking, camping, and hiking. Cultural enthusiasts can explore world-class attractions like the Dali Museum and the Museum of Fine Arts. St. Petersburg is a family-friendly destination with abundant wildlife and outdoor opportunities.
8. Amelia Island – Natural Beauty:
Experience Natural Splendor on Amelia Island
Amelia Island is a beloved vacation spot in Florida, known for its beautiful beaches, pristine nature, and abundant native wildlife. It offers spas, restaurants, world-class golf, and a rich historical heritage. Nature lovers can connect with the environment through activities like horseback riding and kayaking. The island hosts numerous annual festivals to entertain visitors, making it an ideal place to experience adventurous fun. Various accommodation options are available for visitors seeking a comfortable stay.
9. St. Augustine – Historic Gem:
Discover History in St. Augustine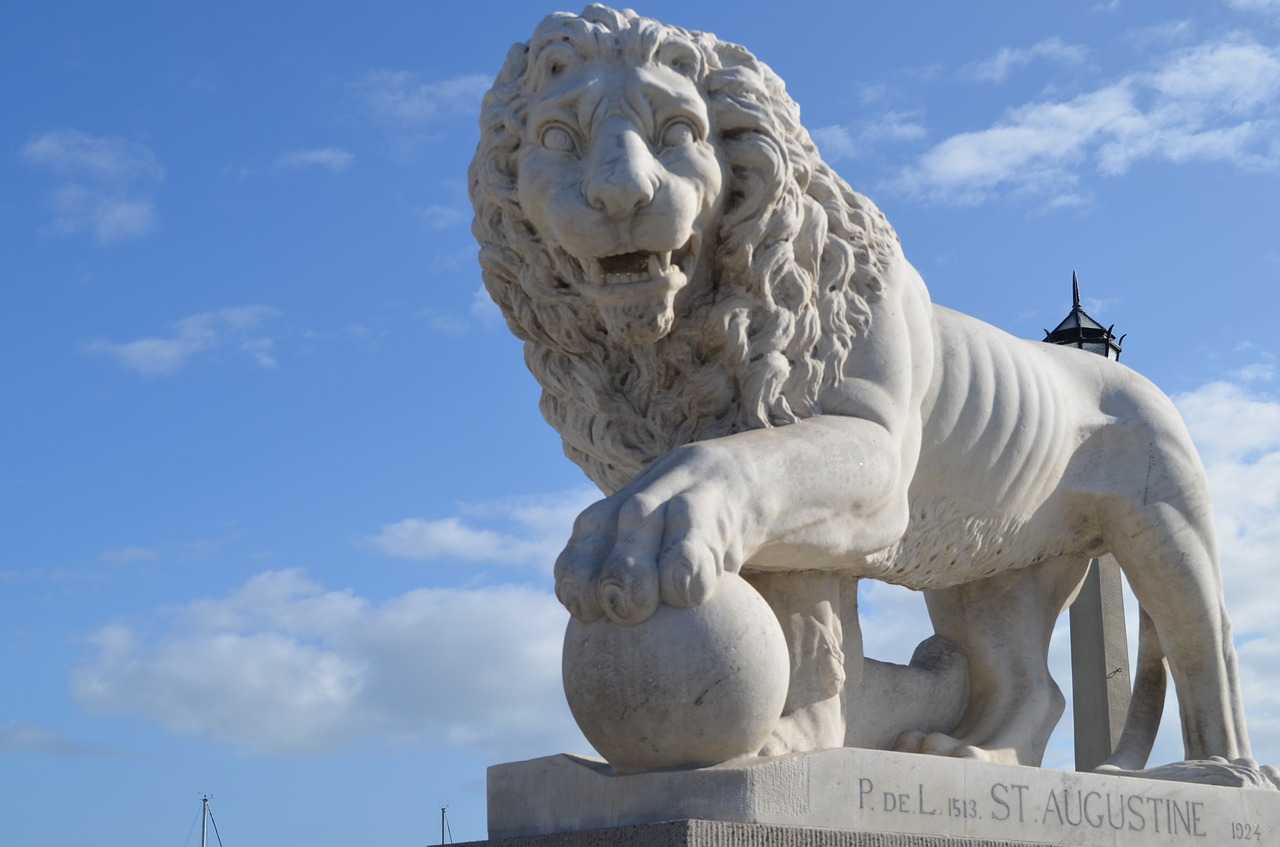 St. Augustine holds the distinction of being the oldest city in Florida, boasting charming historical landmarks, cobblestone streets, and pristine beaches. Its unique historical legacy makes it a popular tourist attraction. In addition to historical sites, St. Augustine offers eateries, boutiques, art galleries, and live music venues. The city's beaches, including Crescent Beach and St. Augustine Beach, are magnificent with fine white sand. Families can visit attractions like the St. Augustine Wild Reserve and the Pirate and Treasure Museum. Explore the city's rich history and cultural offerings with the help of travel guides.
10. Clearwater Beach – A Tropical Paradise:
Tropical Paradise in Clearwater Beach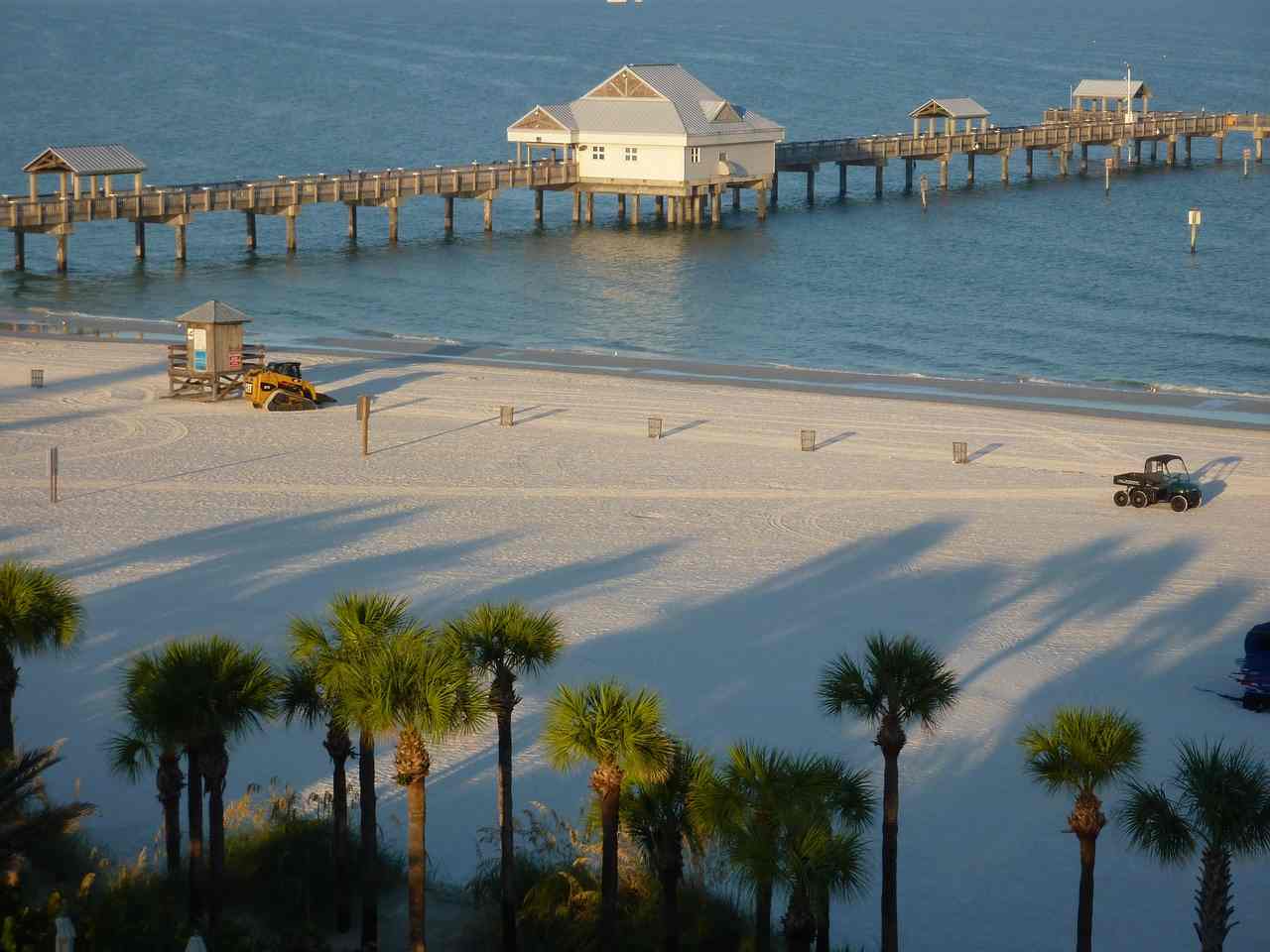 Clearwater Beach is an ideal destination for friends and families seeking a tropical paradise. Its pristine white sand and clear blue waters are perfect for various water activities, such as paddleboarding, jet-skiing, and parasailing. Fishing and boating enthusiasts will also find plenty to do. The beach hosts daily festivals, including Sunsets at Pier 60, featuring musical performances, craft vendors, and street performers. One of its main attractions is the Clearwater Marine Aquarium, dedicated to marine life rescue and rehabilitation.
11. Biscayne National Park – Marine Wonderland:
Explore the Marine Wonderland at Biscayne National Park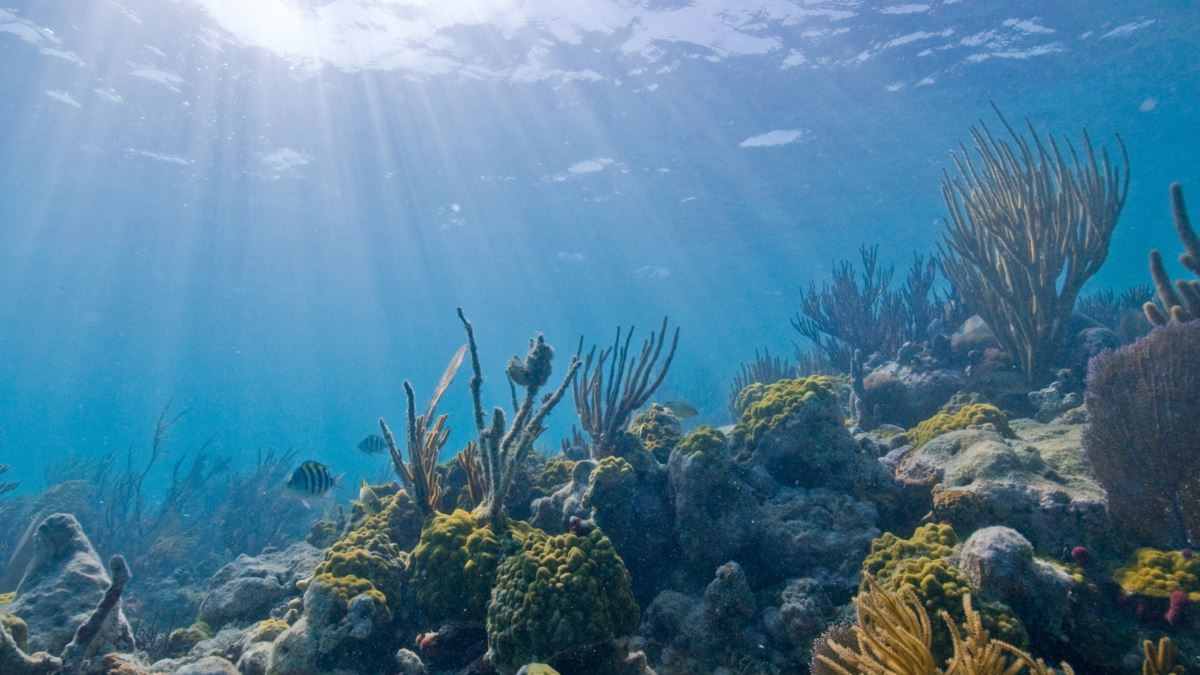 Biscayne National Park is Florida's largest marine park, protecting a unique combination of aquamarine waters, coral reefs, and emerald islands. The park offers a range of activities, including kayaking, diving, boating, birdwatching, and snorkeling. Guided tours are an excellent way to explore this vast area and its diverse ecosystems.
12. Destin – The Luckiest Fishing Village:
Fishing Paradise in Destin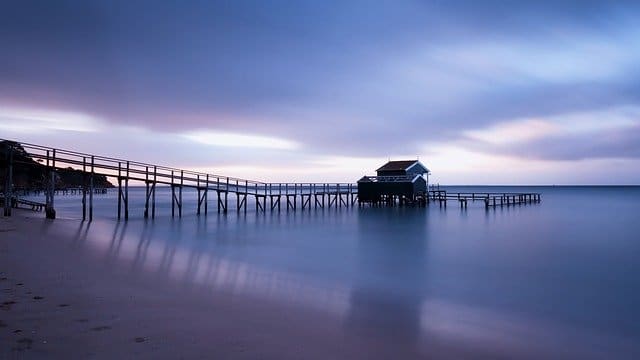 Destin, often referred to as the "World's Luckiest Fishing Village," is a must-visit for fishing enthusiasts. It boasts sugar-white sands, emerald-green waters, and excellent golf courses. The Destin History and Fishing Museum provide insights into the city's fishing heritage. Marina Café is renowned for its spectacular views and delicious seafood, making it a favorite among tourists. The city hosts various events and festivals throughout the year, offering ample opportunities for exploration.
Travel Tips for Exploring Florida:
Before embarking on your adventure in Florida, here are some travel tips to ensure a smooth and enjoyable experience:
Plan Ahead: Florida offers a wide range of attractions, so plan your itinerary in advance to make the most of your trip.
Weather Awareness: Florida's weather can be unpredictable, so check the forecast before you go and pack accordingly.
Sun Protection: The Florida sun can be intense, so don't forget sunscreen, sunglasses, and a wide-brimmed hat.
Stay Hydrated: With the warm climate, it's essential to stay hydrated. Carry a reusable water bottle with you.
Bug Repellent: In some areas, especially near water, mosquitoes can be a nuisance. Have insect repellent on hand.
Book Accommodation Early: Florida is a popular tourist destination, so book your accommodation well in advance, especially during peak seasons.
Local Cuisine: Try local dishes and seafood; Florida is known for its fresh catches.
Cash and Cards: Carry a mix of cash and cards for convenience, as not all places may accept cards.
Traffic Awareness: Be prepared for traffic, especially around major cities. Use navigation apps to plan your routes.
Respect Nature: When exploring Florida's natural areas, respect wildlife and follow leave-no-trace principles.
Other Tourist Attractions in Florida:
Aside from the 12 destinations mentioned earlier, Florida has numerous other attractions worth exploring:
13. Kennedy Space Center:
Explore the World of Space Exploration
Located on Merritt Island, the Kennedy Space Center is NASA's primary launch center for human spaceflight. Visitors can learn about the history of space exploration, view space shuttles, and even witness rocket launches.
14. The Florida Keys:
Island Paradise and Coral Reefs
The Florida Keys is an archipelago of islands known for its stunning coral reefs, making it a diver's paradise. Key West, Key Largo, and Islamorada are popular destinations within the Keys.
15. Tampa Bay Area:
Cultural Hub and Beautiful Beaches
Tampa Bay offers a mix of cultural attractions, including the Salvador Dali Museum and the Tampa Museum of Art, as well as beautiful beaches like Clearwater Beach.
16. Sarasota:
Arts and Culture on the Gulf Coast
Sarasota is renowned for its arts and culture scene, with attractions like The Ringling Museum and Ca' d'Zan Mansion. It also boasts beautiful beaches along the Gulf Coast.
17. Gainesville:
Academic Excellence and Natural Beauty
Gainesville is home to the University of Florida and offers a mix of cultural attractions, including the Florida Museum of Natural History. It's also a gateway to natural wonders like Paynes Prairie.
18. Fort Lauderdale:
Venice of America
Fort Lauderdale is often called the "Venice of America" due to its extensive canal system. It offers boating, stunning beaches, and a bustling downtown area.
19. Palm Beach:
Luxury and Elegance
Palm Beach is synonymous with luxury, boasting upscale shopping, dining, and beautiful estates. Don't miss the historic Henry Morrison Flagler Museum.
20. Fort Myers:
History and Nature Collide
Fort Myers is famous for the Edison and Ford Winter Estates, where you can explore the homes of inventors Thomas Edison and Henry Ford. It's also a gateway to the nearby islands of Captiva and Sanibel.
21. Daytona Beach:
Racing and Relaxation
Daytona Beach is known for its iconic Daytona International Speedway and beautiful beach. It's a great destination for both motorsport enthusiasts and beachgoers.
22. The Space Coast:
Beaches and Exploration
In addition to the Kennedy Space Center, the Space Coast offers picturesque beaches like Cocoa Beach and Sebastian Inlet State Park, known for its surfing.
23. The Panhandle:
Natural Beauty and Emerald Waters
Florida's Panhandle region boasts stunning natural beauty with its emerald-green waters and white sandy beaches. Destinations like Pensacola and Destin are popular choices.
24. Tallahassee:
Capital City and History
Tallahassee, Florida's capital, offers a rich history, including the Florida State Capitol and various museums. It's also known for its scenic parks and gardens.
25. Everglades City:
Gateway to the Everglades
Everglades City is the perfect starting point for exploring the vast and unique ecosystem of the Florida Everglades. Airboat tours are a popular way to experience this natural wonder.
Florida's diversity ensures that every traveler can find something that suits their interests, from space exploration to cultural experiences and natural beauty. Enjoy your adventure in the Sunshine State!
Conclusion
Florida offers a diverse range of destinations, each with its unique charm and attractions. Whether you're seeking adventure, relaxation, history, or nature, you can find it in the Sunshine State. So gather your friends, plan your trip, and embark on a memorable journey to explore the best of Florida.
FAQs
1. When is the best time to visit Florida?
The best time to visit Florida is during the spring season, from November to April, when the weather is pleasant, and wildlife spotting opportunities are high.
2. What is the most famous attraction in Orlando?
The most famous attraction in Orlando is Walt Disney World, a magical destination for people of all ages.
3. Are there outdoor activities in St. Petersburg?
Yes, St. Petersburg offers a wide range of outdoor activities, including kayaking, camping, and hiking, thanks to its pleasant climate.
4. What makes Clearwater Beach special?
Clearwater Beach is known for its pristine white sand, clear blue water, and a vibrant atmosphere with daily festivals and a dedicated marine aquarium.
5. Why is Destin called the "World's Luckiest Fishing Village"?
Destin earned this title due to its rich fishing heritage and a thriving fishing industry, making it a paradise for anglers.