In a world where travel enthusiasts are always seeking new adventures, the rising cost of visiting famous tourist destinations can be disheartening. Fortunately, the globe is filled with hidden gems waiting to be explored. You don't need to break the bank to enjoy a memorable vacation. In this article, we'll unveil 15 budget-friendly alternatives to well-known travel hotspots, each offering its own unique charm and allure. So, if you're looking for an affordable yet incredible travel experience, keep reading.
Budapest: The Pearl of the Danube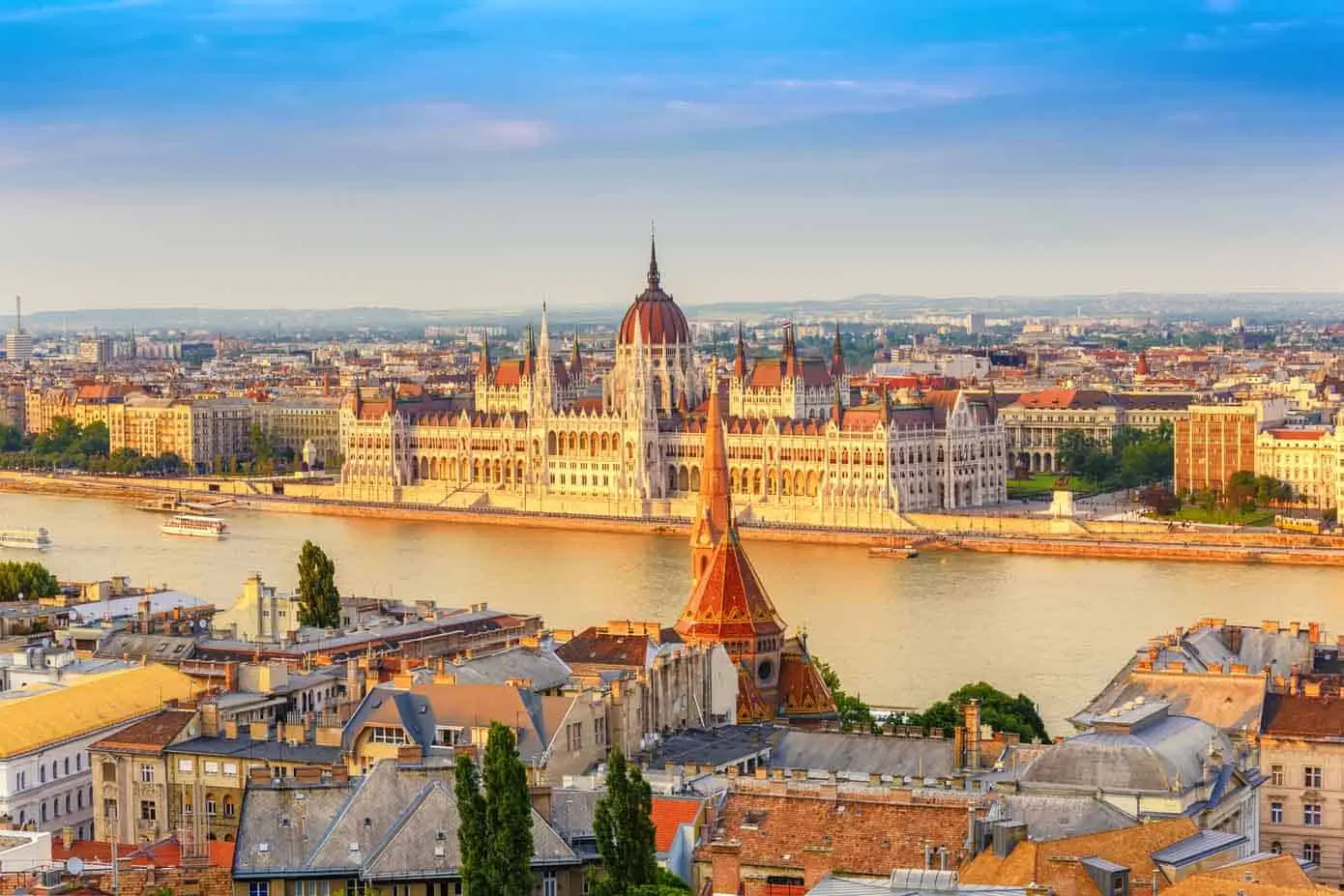 Are you captivated by the idea of savoring delectable cuisine and delving into rich history, as you would in Vienna? Well, Budapest is the answer to your dreams. This Hungarian gem offers a remarkable blend of these elements at an affordable price. Not only that, but Budapest also boasts a tapestry of historic architecture and captivating river views. The 13th-century Royal Palace and Castle Hill, both UNESCO Heritage Sites, can be visited for free, providing insight into the city's rich past.
In Budapest, you can experience the best of both worlds. The city's culinary scene is a treat for your taste buds, with traditional dishes like goulash and chimney cake. Moreover, Budapest's rich history is visible in its architecture, with stunning Gothic, Baroque, and Art Nouveau buildings. Take a leisurely stroll along the Danube River to enjoy the city's remarkable skyline, which becomes even more enchanting as the sun sets.
2. Visit Cinque Terre Instead of the French Riviera
Cinque Terre: Italy's Colorful Coastal Paradise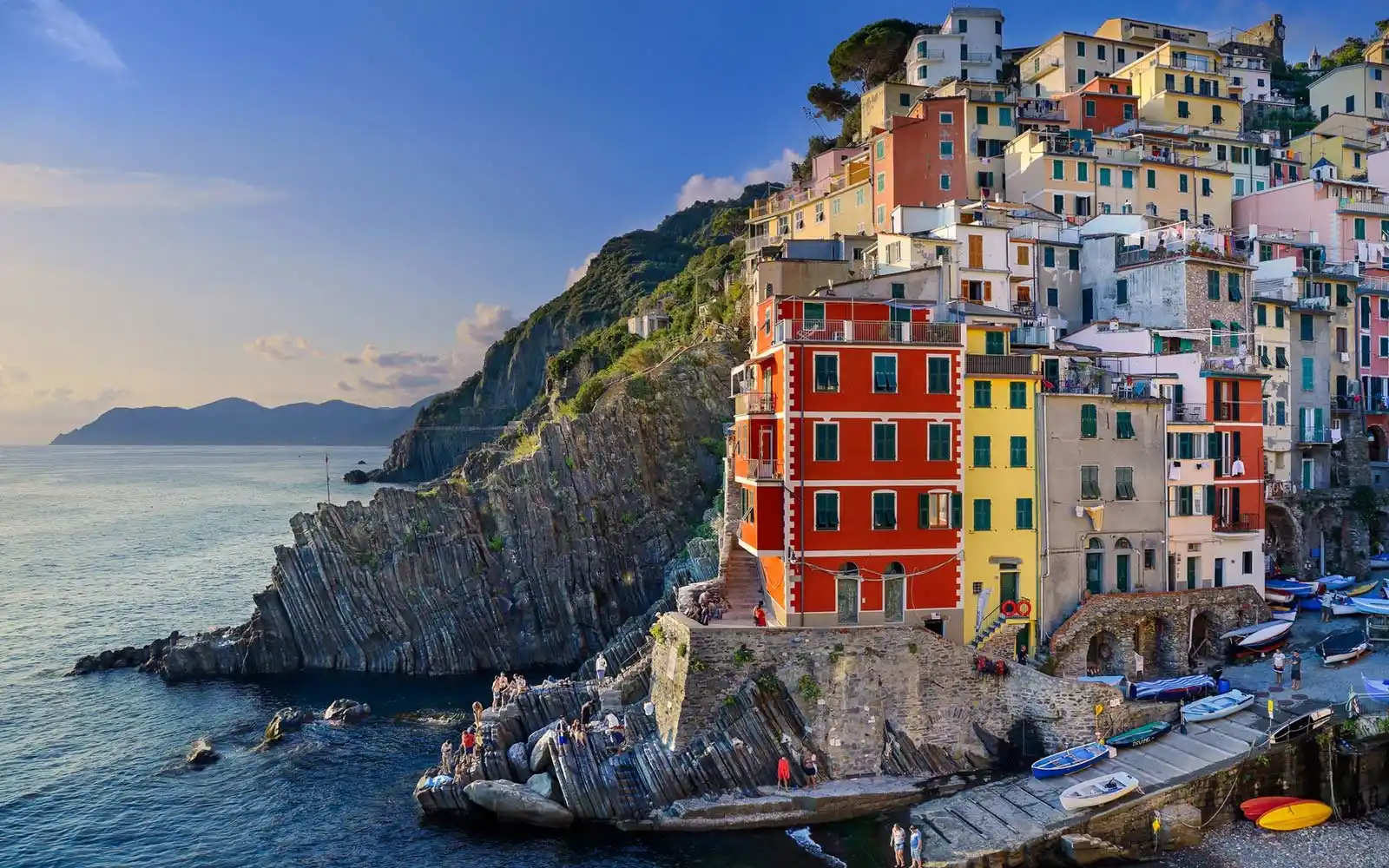 The allure of the French Riviera's private beaches may seem irresistible, but the inflated prices can quickly dampen your spirits. Fortunately, the colorful coastal town of Cinque Terre in Italy offers a fantastic alternative. Here, you can relish charming dining experiences, bask on beautiful beaches, and savor mesmerizing ocean views, all without the hefty price tags.
Cinque Terre, meaning "Five Lands," is a collection of five picturesque fishing villages nestled along the Italian Riviera. These villages are known for their colorful houses, clinging to cliffs overlooking the Mediterranean Sea. While exploring Cinque Terre, you can hike along stunning coastal trails, sample fresh seafood, and soak in the relaxed, seaside atmosphere. This budget-friendly alternative offers an authentic Italian experience.
Perth: Western Australia's Hidden Treasure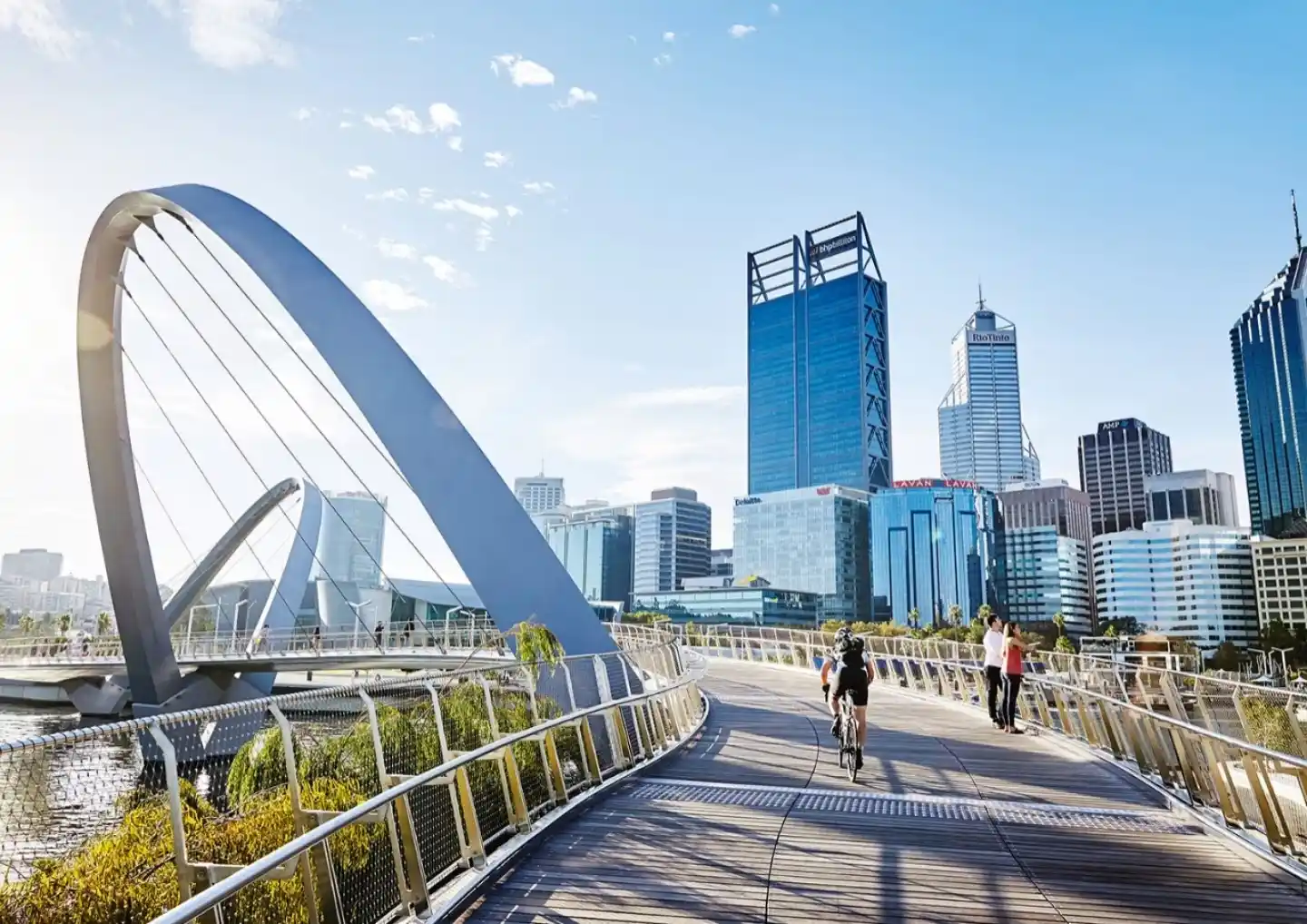 Sydney might boast the iconic Opera House, but if you can forgo those iconic white sails, you'll discover plenty of adventure, culinary delights, and fun along the southwestern coast of Australia in Perth. Enjoy the beaches, gaze at the skyline illuminated at night, and partake in snorkeling at the Shoalwater Islands Marine Park. For stargazing enthusiasts, the Pinnacle Desert is a must-visit location, adding a celestial touch to your journey.
Perth is the vibrant capital of Western Australia, known for its stunning beaches, vibrant arts scene, and flourishing culinary culture. If you're a beach lover, you'll find pristine stretches of sand along the coast, offering the perfect backdrop for relaxation and water sports. At night, Perth's skyline comes alive with city lights, providing a unique urban experience. For those seeking a touch of astronomy, the Pinnacle Desert offers the chance to witness the beauty of the night sky, with a dazzling display of stars and celestial bodies.
4. Visit La Paz Instead of Cabo
La Paz: Mexico's Hidden Cultural Gem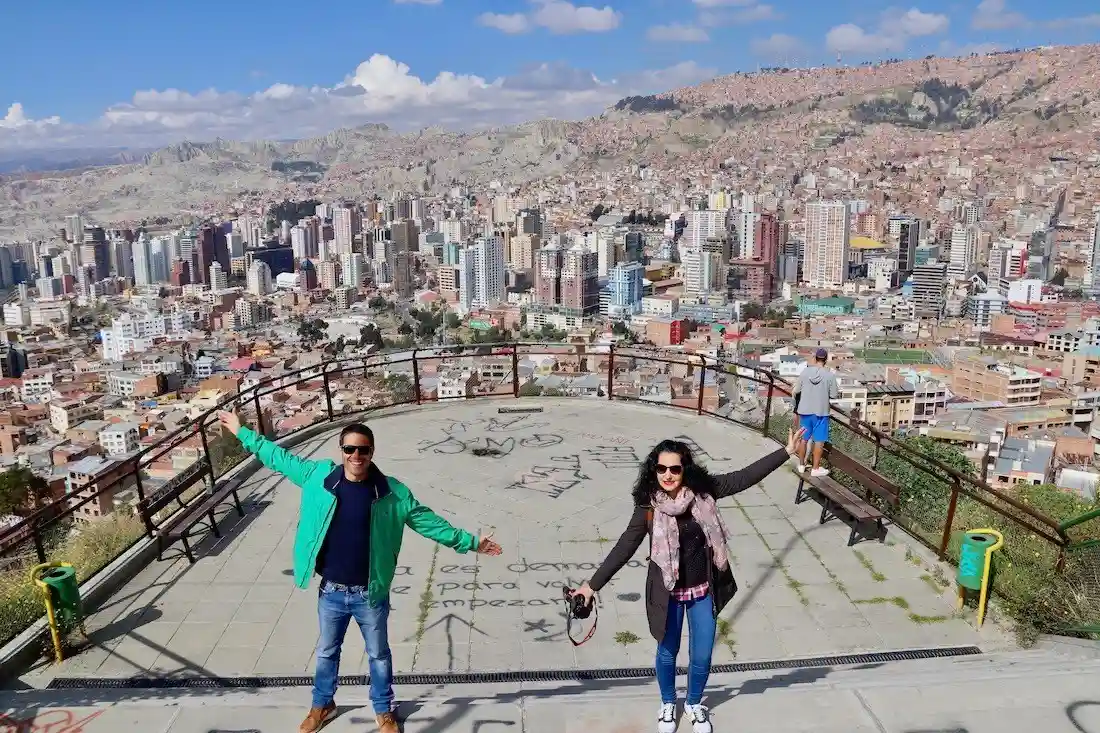 Cabo, despite its luxurious reputation, is often overrun with tourists, making it challenging to relish the experience fully. To escape the crowds, La Paz in Mexico offers a budget-friendly alternative filled with fun and cultural exploration. Dive into the heart of traditional Mexican culture, visit stunning beaches like Balandra Beach with its crystal-clear waters and white sands, and make the most of your time in this hidden gem.
La Paz, the capital of Baja California Sur, provides a more authentic Mexican experience. Its vibrant cultural scene includes local art, music, and cuisine that reflect the heart and soul of Mexico. The city is also surrounded by natural beauty, from serene beaches to rugged desert landscapes. Balandra Beach, with its calm waters and unique mushroom-shaped rock formations, is a must-visit spot. For those who enjoy water sports, La Paz offers incredible opportunities for snorkeling, diving, and whale watching.
5. Visit Ljubljana Instead of Prague
Ljubljana: A Budget-Friendly Escape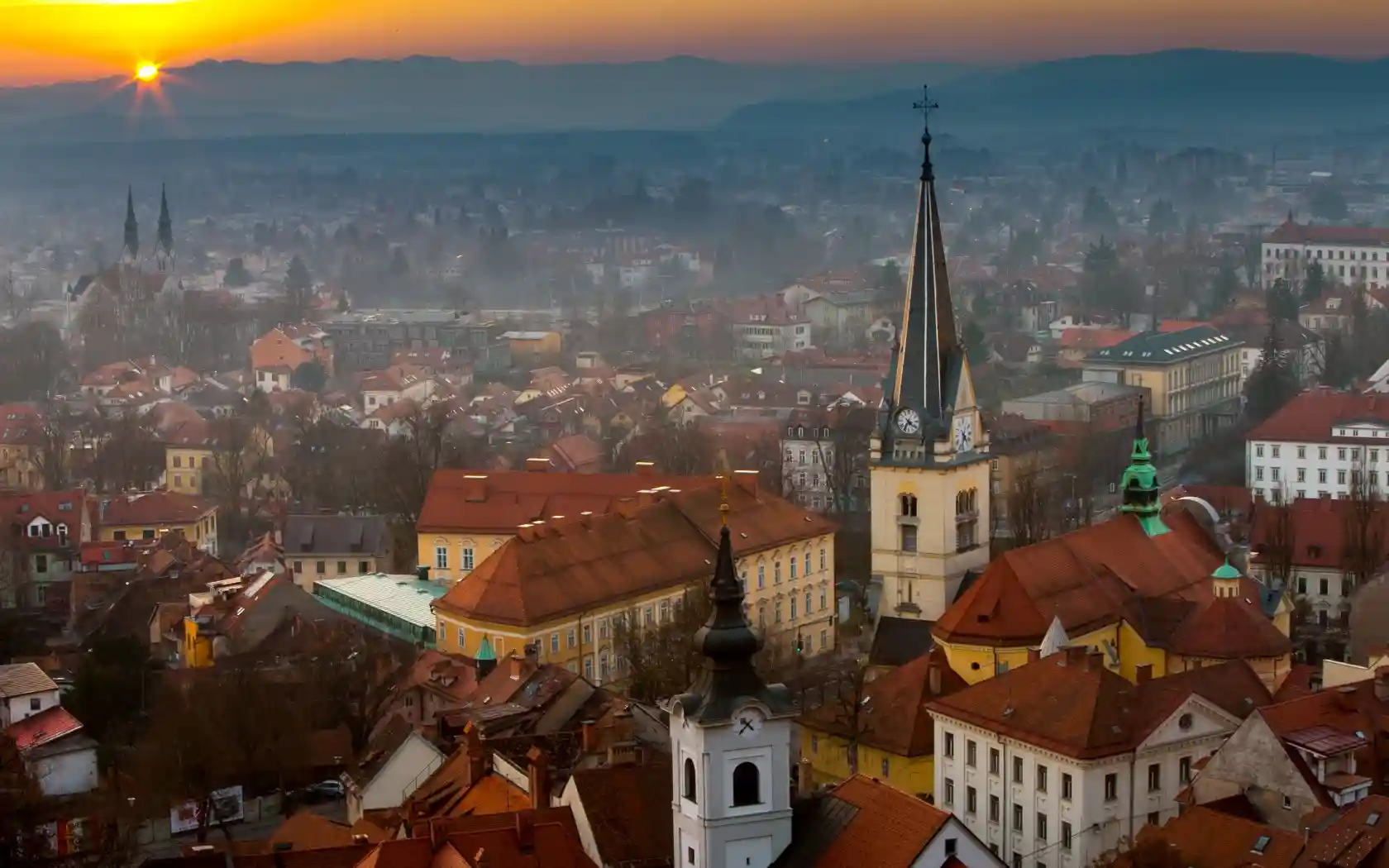 Prague is renowned for its romantic ambience and stunning medieval architecture, but the high prices and crowds can hinder your travel experience. As an alternative, consider Ljubljana. Here, you can explore countless art galleries and secure comfortable accommodation for just $20 per night. The capital of Slovenia provides a quieter, more budget-friendly, and equally picturesque experience.
Ljubljana is a charming European capital that has retained its historical charm while offering affordability. The city's Old Town features medieval architecture, including the iconic Ljubljana Castle, perched on a hill overlooking the city. Ljubljana's cultural scene is vibrant, with numerous galleries and museums to explore. The Ljubljanica River winds through the city, offering scenic boat rides, while the city's many parks and green spaces provide a serene escape.
6. Visit Montreal Instead of Paris
Montreal: A Taste of Europe in North America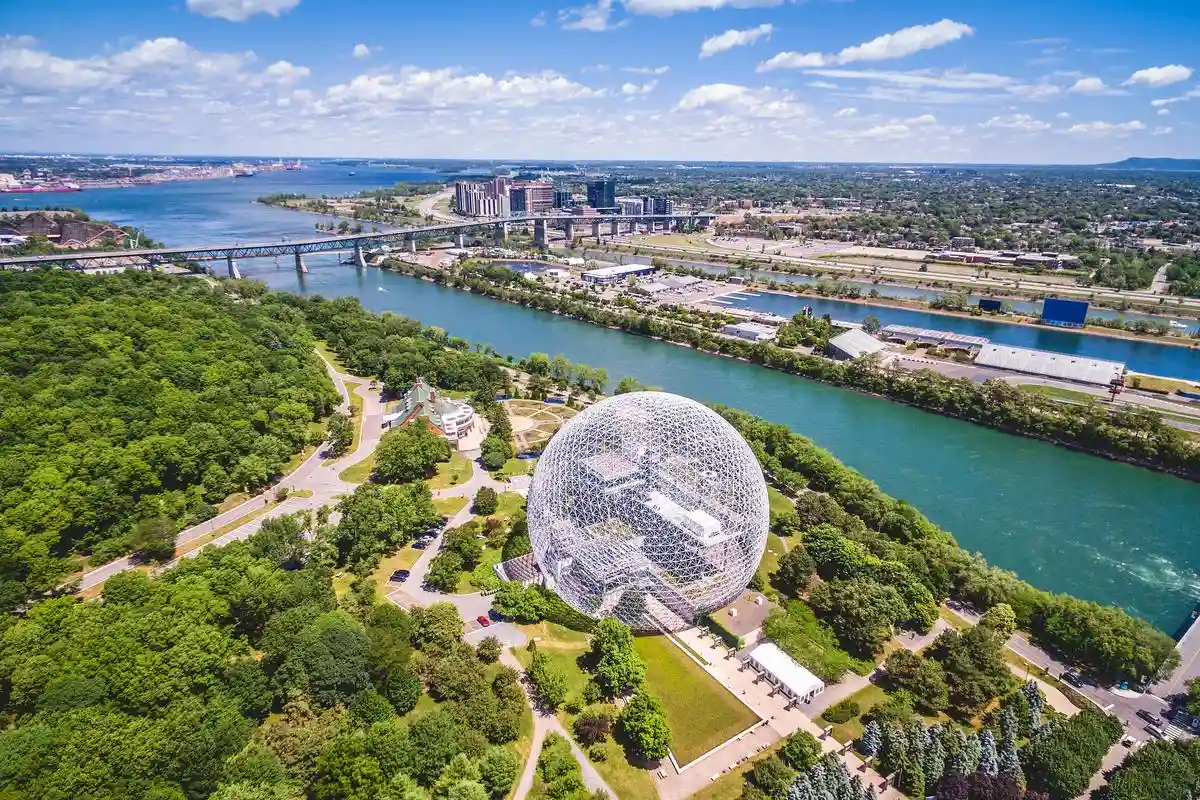 Paris, with its romantic aura, is a dream destination for many, but the high costs of accommodation, flights, and dining can be daunting. Instead, set your sights on Montreal. This Canadian city not only offers a more cost-effective vacation but also boasts an array of captivating attractions. Famous for Cirque du Soleil and natural wonders, Montreal is the ultimate budget-friendly alternative to Paris.
Montreal is a dynamic and culturally rich city that seamlessly blends European charm with North American flair. It's known for its lively arts scene, festivals, and culinary diversity. Stroll through the historic Old Montreal district, where cobblestone streets, architecture, and sidewalk cafes transport you to Europe. Montreal is also home to iconic festivals, including the Montreal Jazz Festival and Just for Laughs comedy festival. And for nature enthusiasts, the city is surrounded by stunning natural landscapes, making it an ideal destination for hiking, biking, and winter sports.
7. Visit Warsaw Instead of London
Warsaw: The Affordable European Capital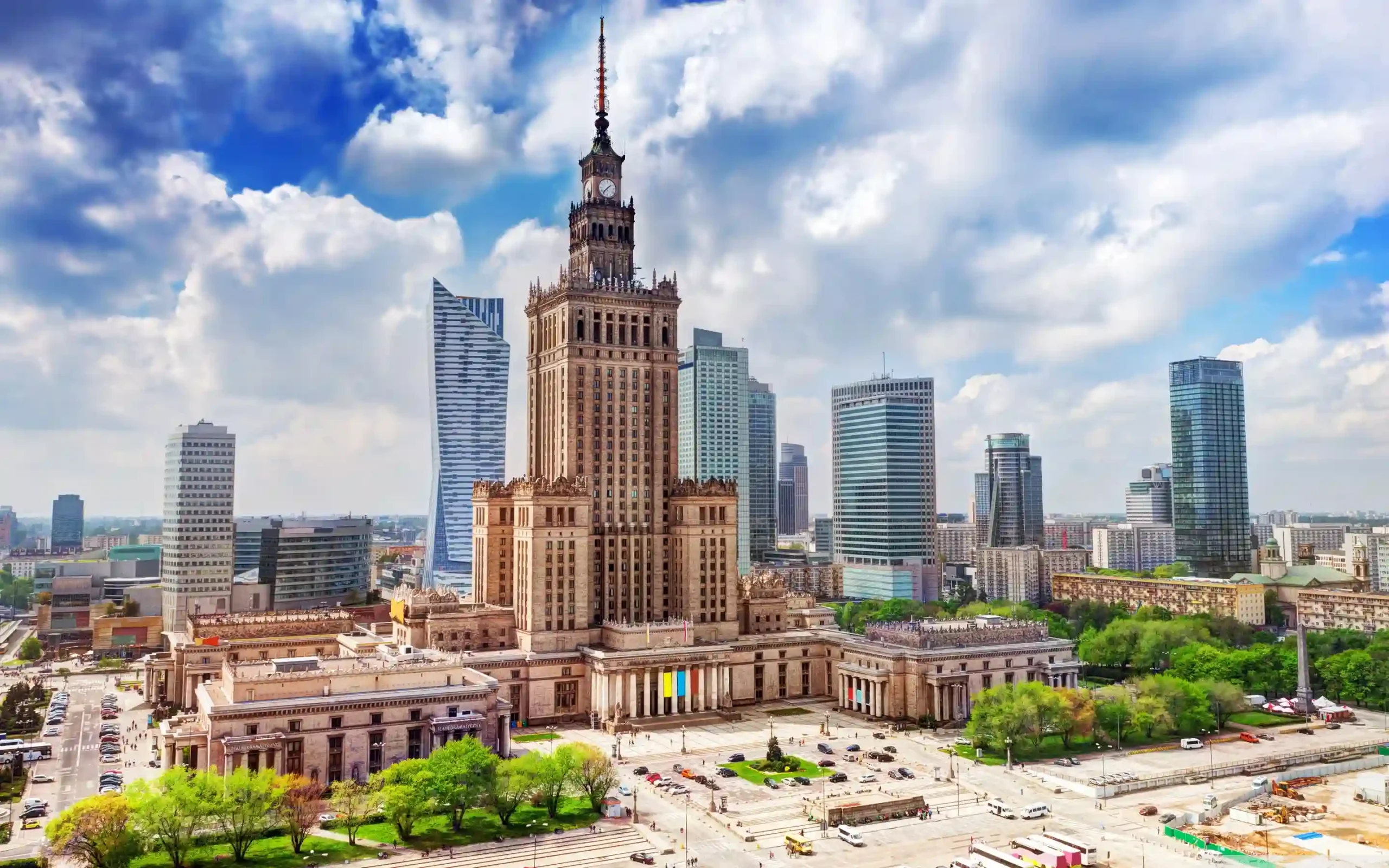 London's reputation as an expensive destination often deters travelers. Fortunately, Warsaw, the capital of Poland, offers a more wallet-friendly European experience. The city is brimming with captivating museums, welcoming pubs, rich European history, and economical public transportation. With museum admissions priced at around $6.50 (on non-free days), you can explore the historical sites, Jewish heritage museums, wartime architecture, and performing arts venues without breaking the bank.
Warsaw has risen from the ashes of World War II to become a vibrant European capital. The city's historical significance is evident in its architecture, including the stunning Old Town, a UNESCO World Heritage Site. Warsaw's numerous museums provide insight into the city's rich history and culture. Additionally, the city's thriving food scene offers a taste of traditional Polish cuisine, while its parks and green spaces provide opportunities for relaxation and outdoor activities.
8. Visit Playa del Carmen Instead of Cancun
Playa del Carmen: Mexico's Hidden Gem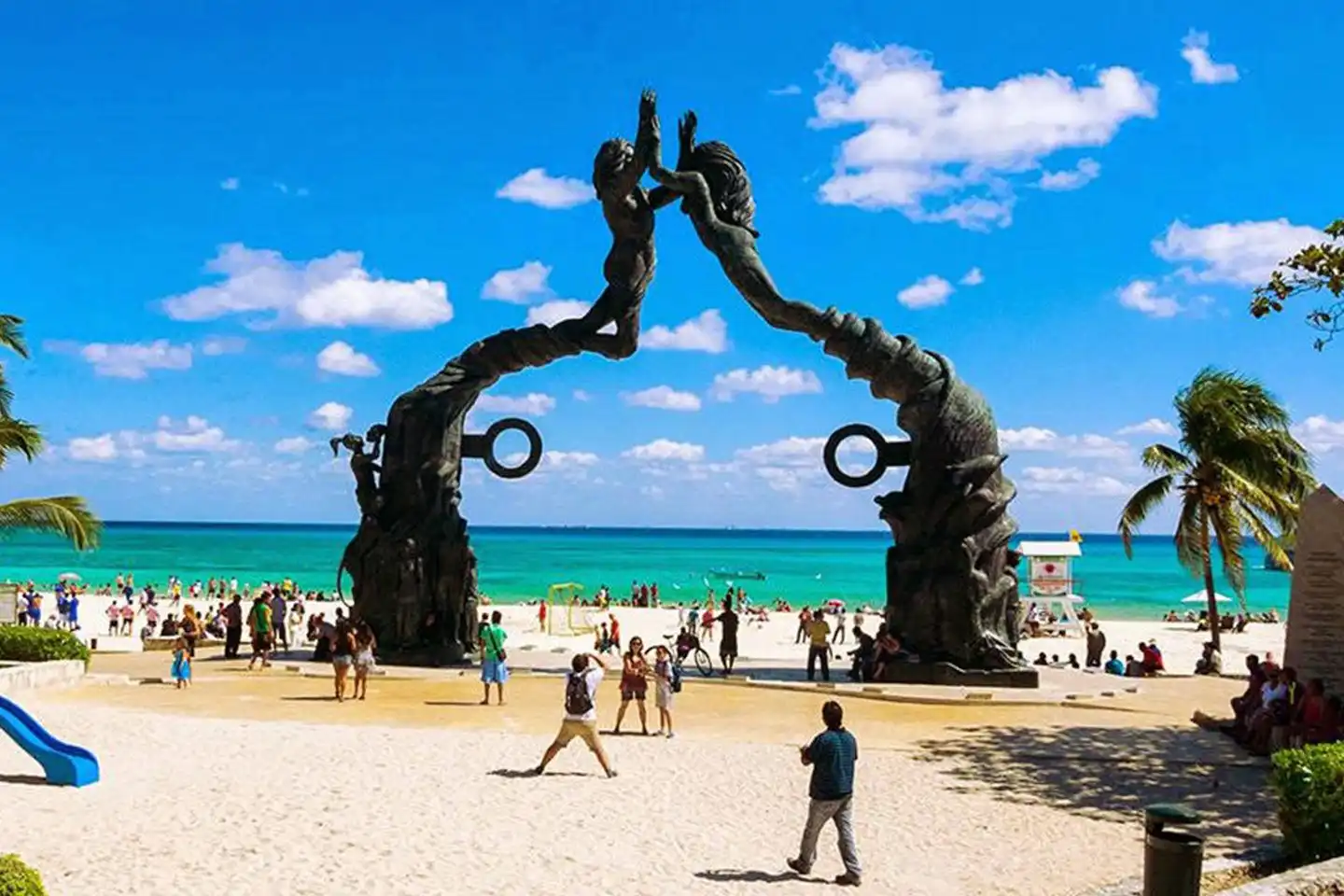 Cancun is undoubtedly one of Mexico's most famous destinations. However, if you're seeking an equally attractive place at a more affordable price, consider Playa del Carmen. With its pristine beaches and a plethora of activities, including visits to Parque Fundadores, Rio Secreto, Xplor Park, and Xaman-Ha ruins, this coastal town is an excellent alternative for budget-conscious travelers.
Playa del Carmen offers a vibrant mix of natural beauty and adventure. Its white-sand beaches are complemented by crystal-clear waters, creating a perfect setting for sunbathing and water sports. Parque Fundadores, located by the beach, is a hub of cultural and entertainment activities. Rio Secreto, an underground river with awe-inspiring caves, provides a unique adventure, while Xplor Park offers thrilling zip-lining and underground river experiences. The ancient Mayan ruins at Xaman-Ha offer a glimpse into the region's rich history.
9. Visit Eleuthera Island Instead of Nassau
Eleuthera Island: A Paradise in the Bahamas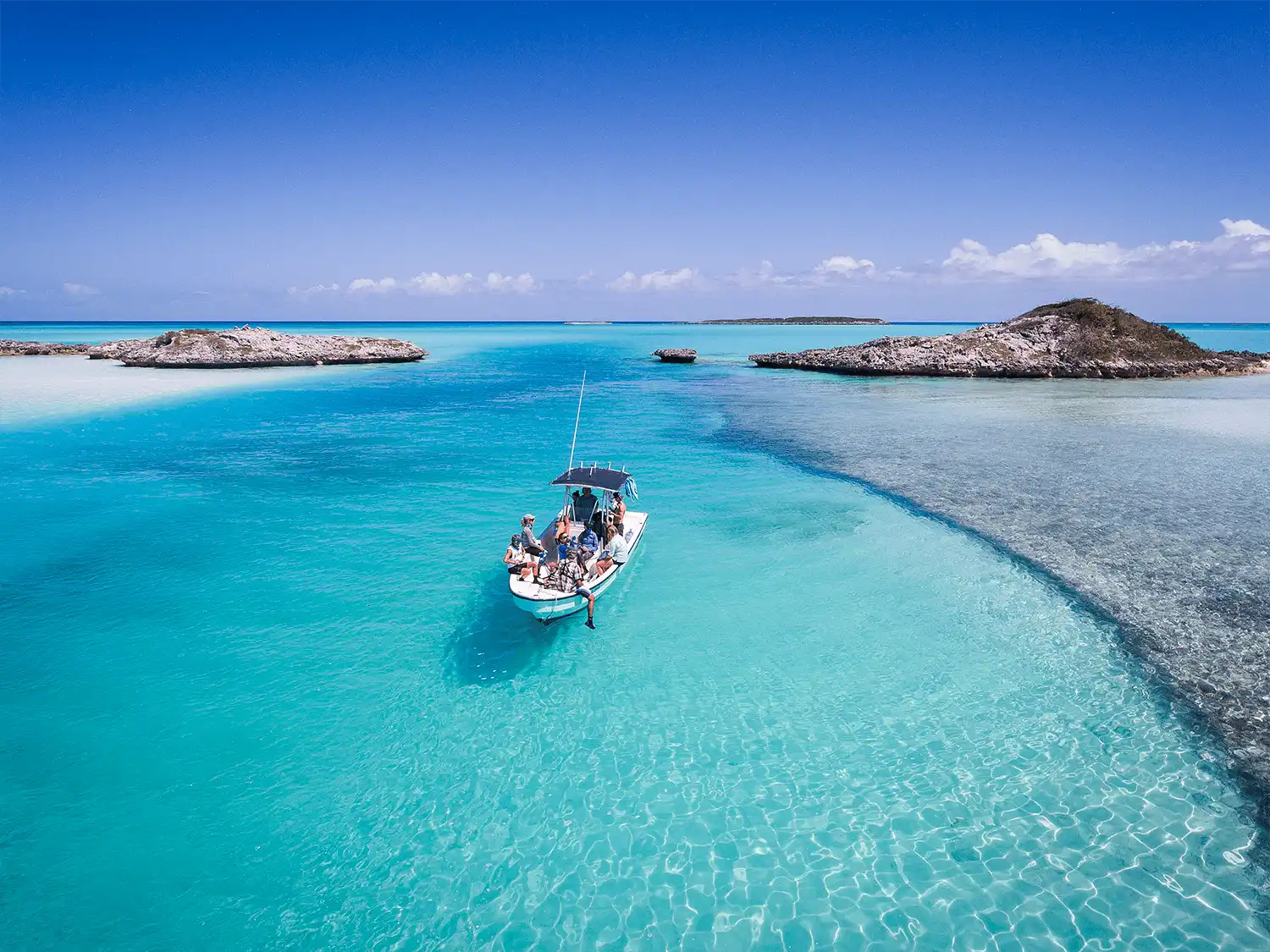 Nassau, a popular destination for many, can be expensive and crowded. However, a smarter choice would be to explore the budget-friendly alternative of Eleuthera Island. This tranquil and unspoiled paradise offers stunning pink sand beaches and a range of activities such as swimming, snorkeling, and biking. Experience the unspoiled beauty and tranquility of an island getaway without the hefty price tag.
Eleuthera Island, part of the Bahamas, is a hidden gem known for its natural beauty and serene atmosphere. The island's pink sand beaches, including the famous Pink Sands Beach, are a unique and stunning feature. The clear, turquoise waters are perfect for swimming, snorkeling, and water sports. Exploring the island by bike or car allows you to discover charming settlements, historical sites, and local culture. Eleuthera offers an authentic Bahamian experience in a more relaxed and less touristy setting.
10. Visit Moorea Instead of Bora Bora
Moorea: French Polynesia's Hidden Gem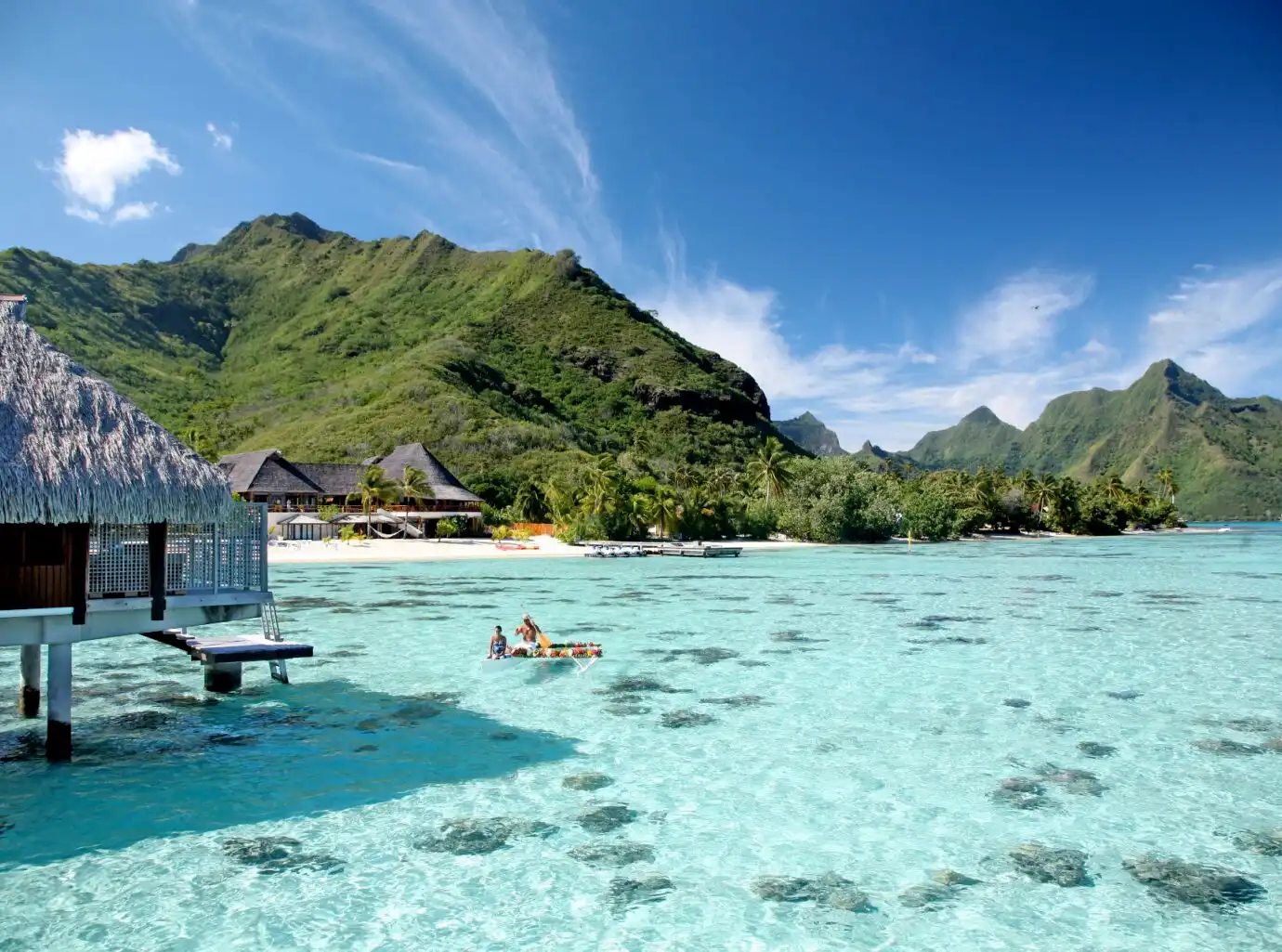 Bora Bora, often referred to as a paradise on Earth, can be prohibitively expensive and crowded. If you're looking for a more affordable yet equally enchanting option, set your sights on Moorea. This tropical haven is known for its affordable accommodations and offers a wide range of beaches, colorful blooms, and a chance to explore the mesmerizing marine life. Snorkel, dive, and witness the vivid shades of blue in the coral reef ecosystem, all without draining your wallet.
Moorea is a breathtaking island located in French Polynesia, just a short ferry ride from Tahiti. The island's lush landscapes, dramatic volcanic peaks, and clear blue lagoons create a stunning backdrop for your adventures. Moorea's beaches are diverse, offering both white and black sands. Snorkeling and diving in the island's coral reefs allow you to encounter a diverse array of marine life, including colorful fish, sharks, and rays. Additionally, the island is known for its vibrant flora, including hibiscus and tiare flowers, which are often used in traditional Polynesian lei.
11. Visit Turkey Instead of New York
Turkey: A Cultural and Culinary Delight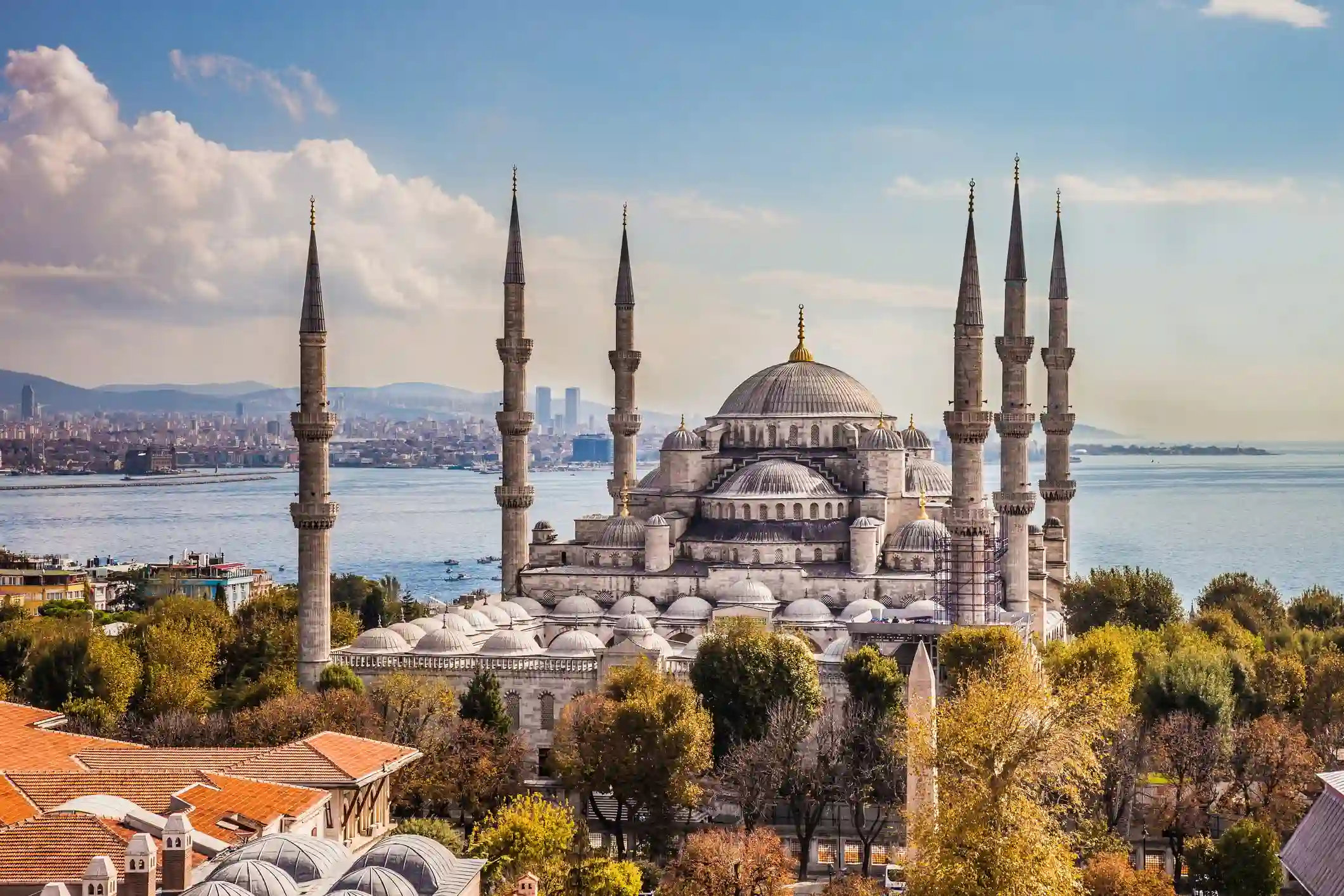 New York is undeniably one of the world's most expensive cities to visit. If you're looking for an alternative that doesn't break the bank, Turkey is the perfect choice. Dive into a world of diverse cultures, savor delicious Turkish cuisine, and explore historical gems in cities like Istanbul. Turkey is also a budget-friendly option, offering hot air balloon rides, a tantalizing cuisine, tulip-filled landscapes, and a chance to visit the ancient Lycian Way Tombs.
Turkey is a land of immense historical and cultural significance. Istanbul, the country's largest city, serves as a bridge between Europe and Asia. Its iconic landmarks, including the Hagia Sophia and Blue Mosque, offer a glimpse into the city's rich history. The Grand Bazaar provides an opportunity to shop for Turkish carpets, spices, and other unique items. Beyond Istanbul, Turkey offers diverse landscapes, from the otherworldly terrain of Cappadocia, where hot air balloon rides are a must, to the serene beaches of the Turkish Riviera. The country's culinary scene is a delight, with kebabs, baklava, and Turkish delight to savor.
12. Visit Lisbon, Portugal Instead of Toronto
Lisbon: A Hidden European Gem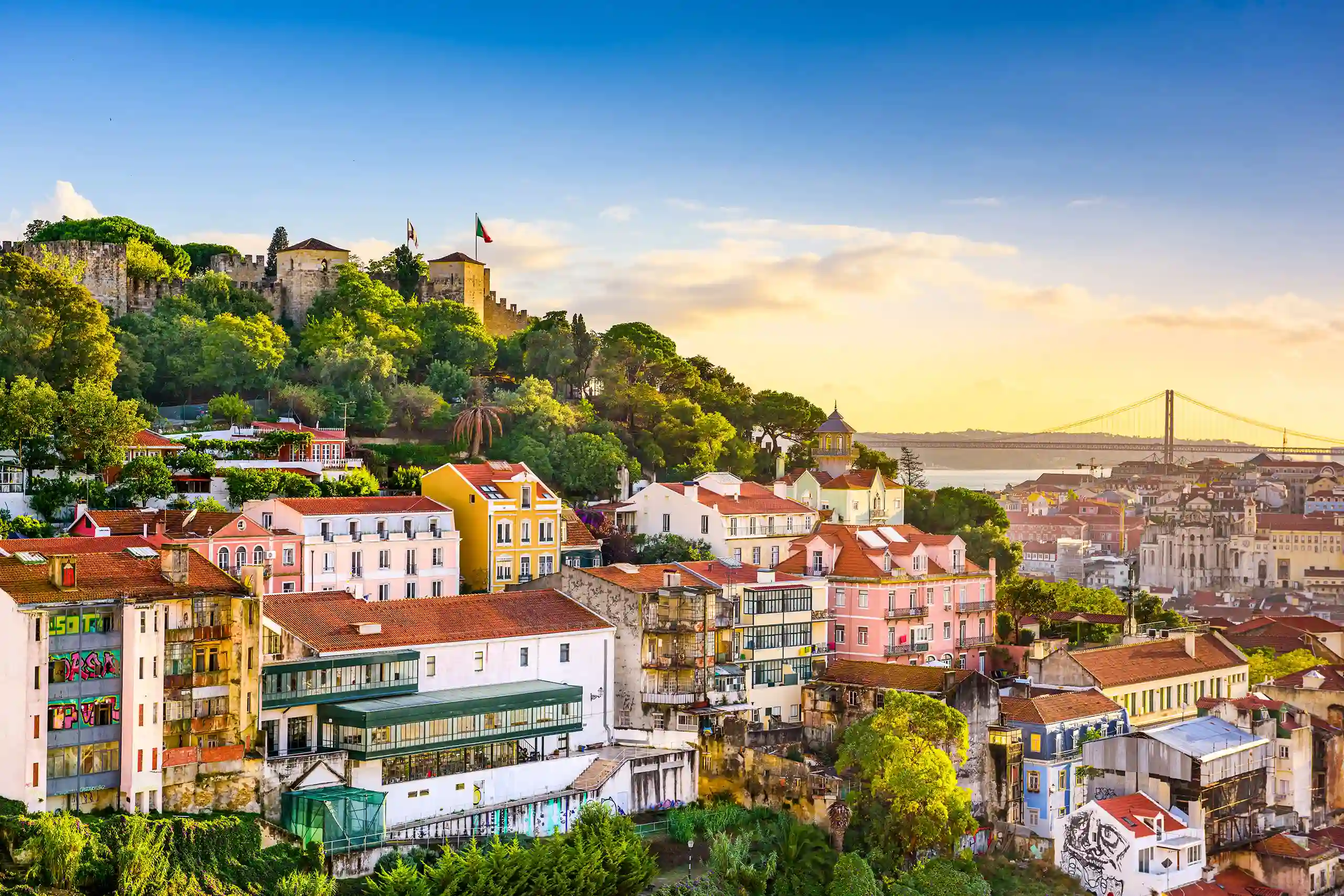 Comparing Toronto and Lisbon, you'll find few differences apart from prices. Toronto can be expensive, which may hinder your enjoyment due to the high costs of transportation, food, and accommodation. On the other hand, Lisbon is a more affordable option and an excellent place to explore. Enjoy the colorful azulejos, breathtaking architecture, a unique historical center, and a rich and fascinating history. Pack your bags and embark on a journey to Lisbon to discover history and the future coexisting in this wonderful city.
Lisbon, the capital of Portugal, is a city of captivating contrasts. It seamlessly blends historical charm with modern vibrancy. The city's colorful and ornate azulejos, traditional Portuguese tiles, adorn buildings throughout the city. Lisbon's architecture reflects a rich history that spans from Moorish influences to Gothic and Baroque styles. The city's historic district, known as Alfama, offers narrow winding streets and traditional Fado music. When it comes to dining, Lisbon is a culinary delight, with seafood, pastries, and vinho verde wine being among its culinary highlights. The city also offers stunning viewpoints, known as miradouros, which provide breathtaking panoramic views of the city and the Tagus River.
13. Visit Sri Lanka Instead of India
Sri Lanka: The Island of Hidden Wonders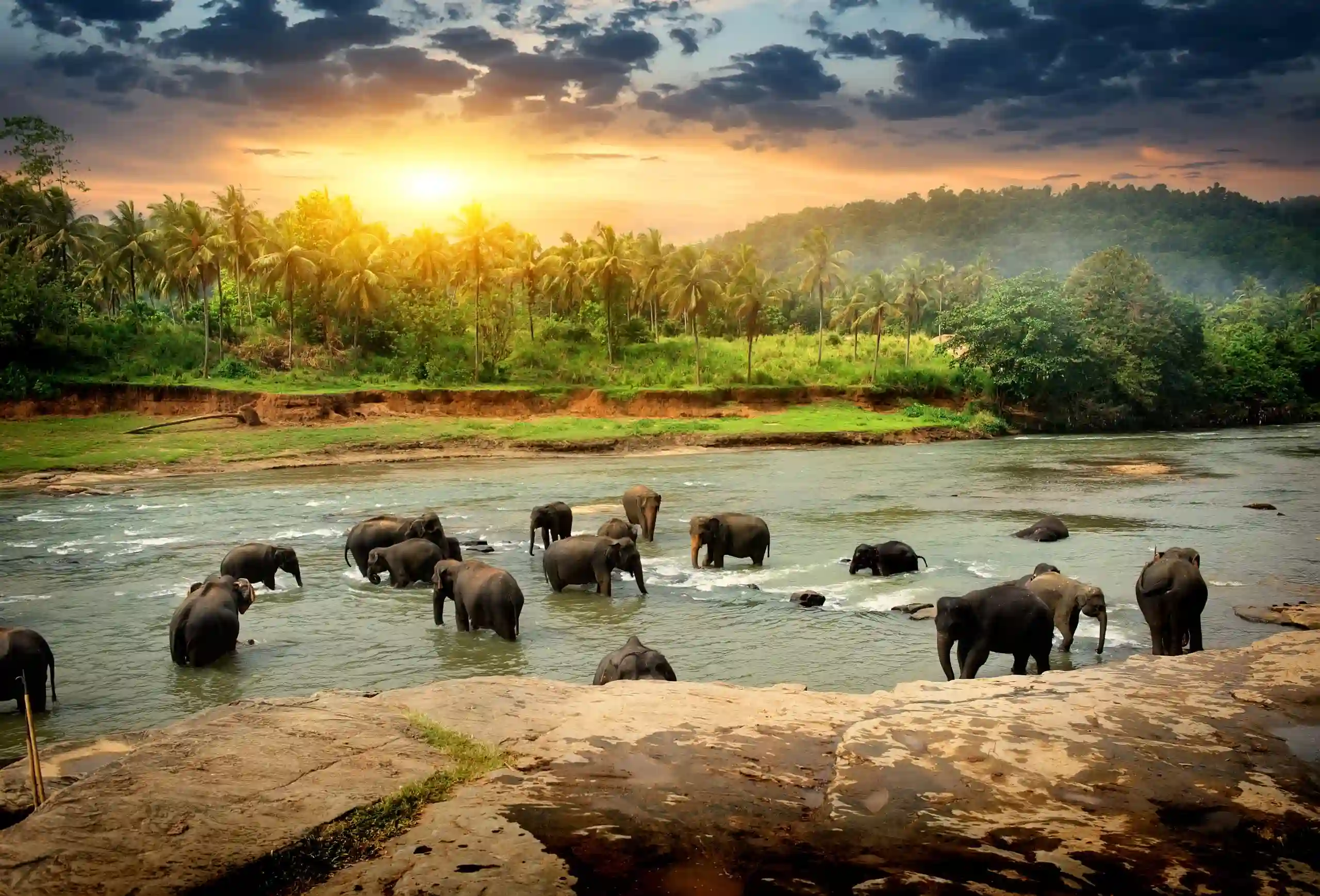 Sri Lanka, despite facing economic challenges, remains an affordable and budget-friendly destination when compared to its neighbor, India. While India offers a rich history, diverse culture, and a delectable range of cuisine, Sri Lanka is equally enticing. Explore the vibrant and flavorful local cuisine, unwind on exotic beaches, immerse yourself in diverse landscapes, and discover the island's incredible biodiversity. Sri Lanka is renowned for its tea production, offering a unique experience in itself.
Sri Lanka, often referred to as the "Pearl of the Indian Ocean," offers a diverse range of experiences. The island boasts a rich cultural heritage, with ancient cities, temples, and historical sites that provide insight into its long history. Sri Lanka's cuisine is a highlight, with dishes like rice and curry, hoppers, and kottu roti tantalizing the taste buds. The island is surrounded by pristine beaches, with locations like Mirissa, Unawatuna, and Arugam Bay offering opportunities for relaxation and water sports. Sri Lanka's interior is equally captivating, with lush tea plantations, rolling hills, and wildlife-filled national parks. Don't miss the chance to explore Yala National Park, where leopards and elephants roam freely.
14. Visit the Gambia Instead of Tuscany
The Gambia: Africa's Hidden Paradise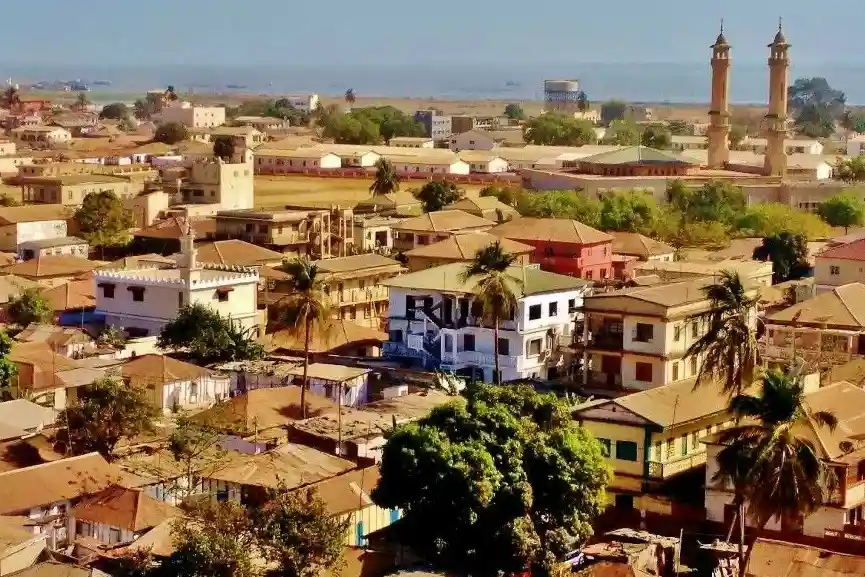 If you dream of exploring sandy beaches, captivating culture, and beautiful landscapes akin to Tuscany, the Gambia is the greatest and most affordable alternative. This West African gem offers all of this and more, making it a budget-friendly traveler's dream.
The Gambia is a tiny country surrounded by Senegal and the Atlantic Ocean. Despite its small size, it packs a big punch in terms of natural beauty and culture. The country's pristine sandy beaches along the Atlantic coast provide the perfect setting for a tranquil getaway. You can relax under the palm trees, swim in the warm ocean waters, or take a boat cruise along the river.
One of the Gambia's unique features is its vibrant culture. You can explore local markets, visit traditional villages, and witness colorful ceremonies and festivals. The country is known for its music and dance, and you'll have the opportunity to immerse yourself in the rhythms and beats of West African music.
For nature enthusiasts, the Gambia offers bird-watching opportunities that are second to none. The Gambia is a bird-watcher's paradise, with over 500 species of birds, including colorful kingfishers, eagles, and herons. The Abuko Nature Reserve and the Tanji Bird Reserve are just a couple of the prime locations for bird enthusiasts.
Furthermore, the Gambia's affordability ensures that you can enjoy all these experiences without breaking the bank. Accommodations, food, and transportation in the Gambia are budget-friendly, making it an excellent alternative to the more expensive Tuscany.
15. Visit Bali Instead of Bangkok
Bali: The Island of Gods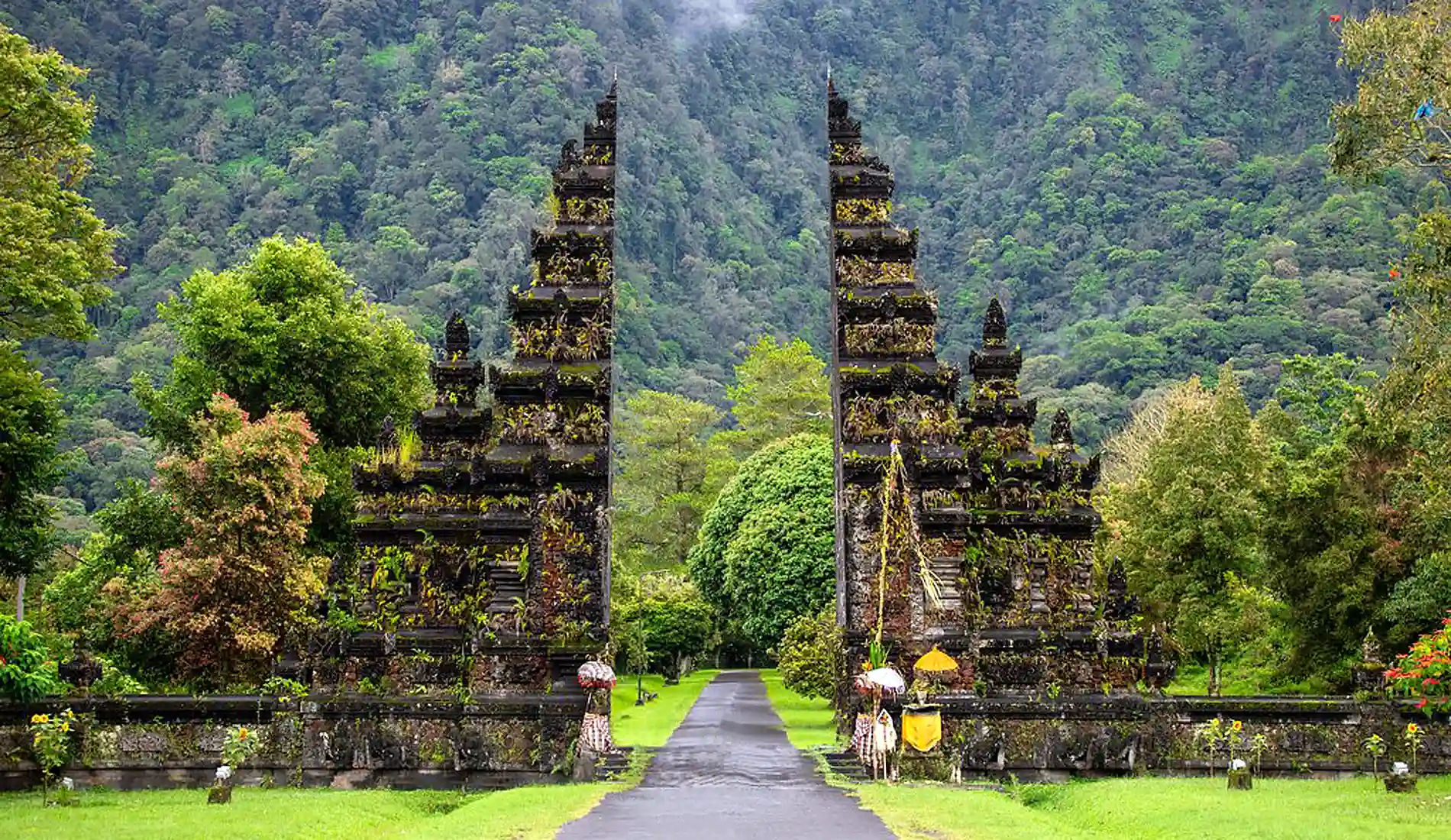 Bangkok, as one of the most popular travel destinations globally, has seen a surge in prices for accommodation, food, and taxi fares. Because of this hefty price tag, you should add Bali to your bucket list instead. Known as the "Island of Gods," Bali offers natural beauty, volcanoes, and lush terraced rice fields. It's a paradise for travelers seeking a budget-friendly alternative without compromising on the richness of their experience.
Bali is an Indonesian island renowned for its rich culture, stunning landscapes, and warm hospitality. The island is often called the "Island of Gods" due to its countless temples and vibrant spiritual traditions. Bali offers a diverse range of experiences, from lush rice terraces in Ubud to beautiful beaches in places like Kuta and Seminyak.
The island's culture is ever-present, with daily offerings, traditional dance performances, and colorful ceremonies that immerse you in Balinese traditions. Bali is also a paradise for surfers, offering world-class waves along its coastlines. Additionally, the island's volcanic terrain allows you to explore lush forests, terraced rice fields, and pristine waterfalls.
The Balinese cuisine is a delight for food enthusiasts, with dishes like nasi goreng and mie goreng being popular choices. When it comes to budget-friendly travel, Bali offers a range of affordable accommodations, from guesthouses to hostels. This affordability extends to dining and transportation, making it a fantastic alternative to the increasingly expensive Bangkok.
Wrapping Up
As you've journeyed through these 15 budget-friendly alternatives to popular travel destinations, you've likely realized that there's no need to fret over rising inflation. With a little research and a dash of adventure, the world is still full of undiscovered and economically friendly locations.
While some destinations are yet to be fully embraced by the masses, they offer experiences just as rewarding as their famous counterparts. So, if you're planning a vacation and working with a limited budget, these destinations offer an enticing blend of adventure, culture, and beauty without the hefty price tag.
FAQs
1. Are these budget-friendly destinations safe to visit?
Yes, these destinations are generally safe for tourists. However, it's essential to exercise standard safety precautions when traveling, such as keeping an eye on your belongings and staying aware of your surroundings.
2. Is the language a barrier in these budget-friendly destinations?
While English may not be the primary language in some of these destinations, you'll typically find that English is widely spoken, especially in tourist areas. Learning a few basic local phrases can enhance your travel experience.
3. Can I find vegetarian or vegan food options in these destinations?
Yes, many of these destinations offer a range of dining options, including vegetarian and vegan choices. Be sure to research and locate suitable restaurants in advance.
4. What's the best time to visit these budget-friendly alternatives?
The ideal time to visit varies by destination. Research the specific destination's climate and peak tourist seasons to make the most of your trip.
5. How can I save on accommodation in these places?
To save on accommodation, consider booking in advance, exploring budget-friendly options like hostels or guesthouses, and looking for deals on accommodation booking websites.
Travel Tips
Plan Ahead: Research and plan your trip in advance to take advantage of the best deals on flights and accommodations.
Use Local Transportation: Opt for local transportation, such as buses and trains, to save on travel costs.
Eat Locally: Enjoy local cuisine at smaller, family-owned restaurants to save on food expenses and experience authentic flavors.
Travel Light: Pack efficiently to avoid excess baggage fees and make transportation more manageable.
Explore Free Attractions: Many destinations offer free or low-cost attractions, so be sure to include them in your itinerary.
Exchange Currency Wisely: Look for favorable currency exchange rates and avoid using airport or hotel exchange services, which often charge higher fees.
Learn Basic Local Phrases: Learning a few local phrases can enhance your travel experience and help you connect with locals.
Travel Insurance: Consider purchasing travel insurance to protect yourself in case of unforeseen events or emergencies during your trip.
Avoid Peak Seasons: Traveling during off-peak seasons can save you money on accommodations and provide a more peaceful experience.
Be Open to Adventure: Part of the joy of traveling is embracing the unexpected. Be open to new experiences and spontaneous adventures along the way.