I've been on the road for years, and it's safe to say that traveling is in my blood. Whether I'm jetting off to Europe or hopping around the States, I always make sure that my curated travel experience is planned out months in advance. And while many people like me prefer to plan their trips partner-by-partner, others want something more organized than "let's grab a flight." If you're one of those travelers who wants a curated travel experience while still having fun along the way, here are some ways you can make it happen:
Research Your Travel Destination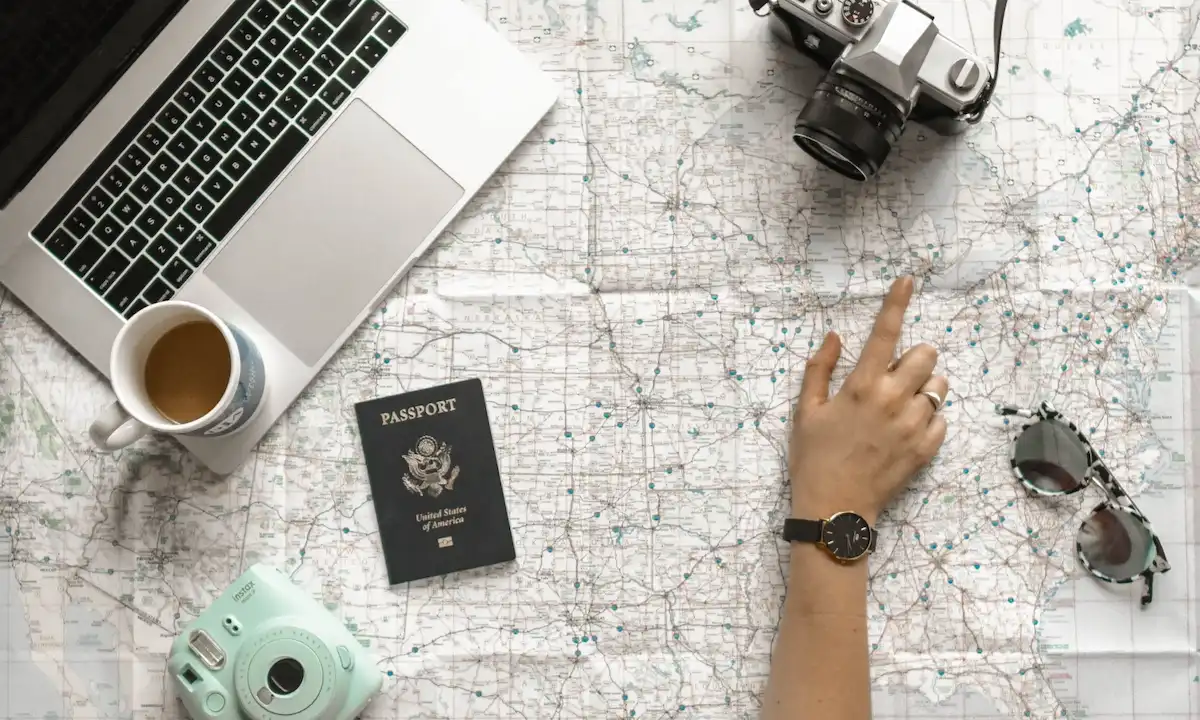 One of the most critical aspects of planning the perfect curated travel experience is thoroughly researching your travel destination. This step can make or break your trip. To do it effectively, consider the following:
Location, History, and Culture
Understanding your destination's location, history, and culture is essential. This knowledge will help you plan a perfect trip that is tailor-made for you. When researching:
Explore the geographical location of your destination. Understand its topography, climate, and natural beauty. This will help you pack appropriately and plan outdoor activities.
Delve into the historical background of your chosen place. Learn about significant events, landmarks, and historical sites. This will add depth and meaning to your journey.
Immerse yourself in the local culture. Understand the customs, traditions, and social etiquette of the region. This will help you connect with the locals and have a more enriching experience.
Timing and Seasonality
Research the best time to visit your destination. Different places have specific seasons that offer unique experiences. For example:
Some destinations are best enjoyed during their festival seasons. Ensure that your travel dates align with these events for a more immersive experience.
Check for specific activities that are available only at certain times, such as night markets or seasonal food festivals. Make sure your itinerary accommodates these opportunities.
Dietary Considerations
If you have dietary restrictions, it's essential to research the local cuisine. This way, you can plan your meals accordingly and avoid unpleasant surprises. Pay attention to:
Local dishes and ingredients. Understand what the region is known for and what foods you'd like to try.
Any potential challenges you might face due to allergies or intolerances. Research the availability of alternatives and safe dining options.
Find a Plane Ticket That Works for You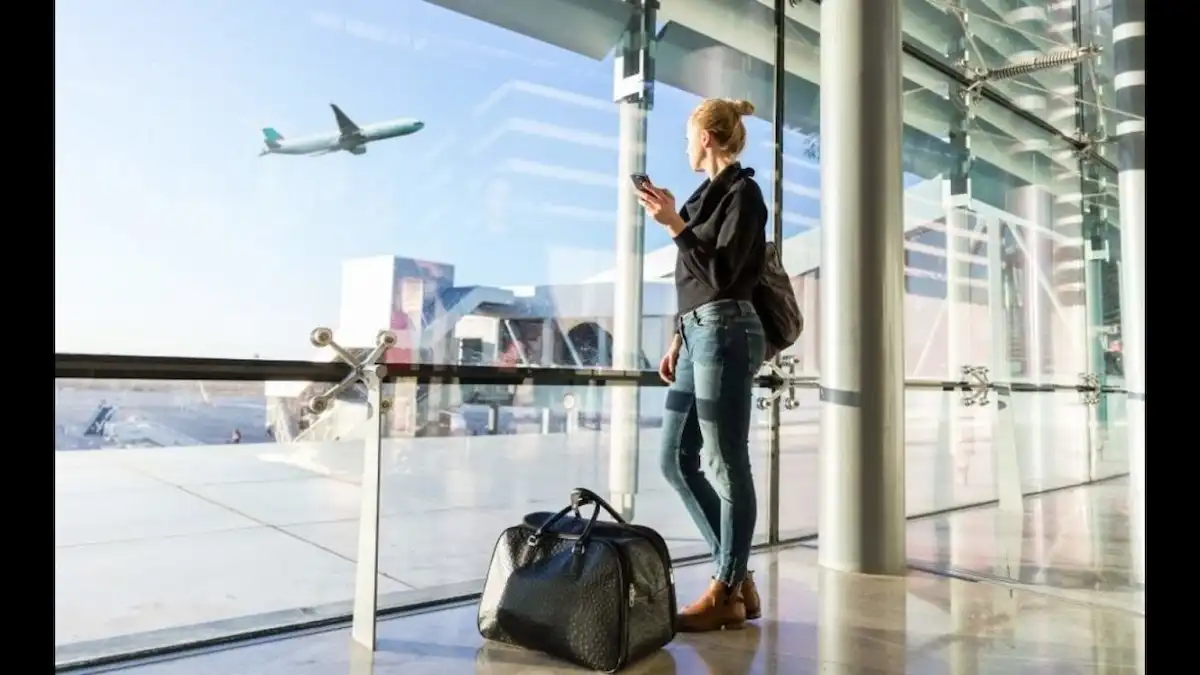 Once you've done your destination research, it's time to find a plane ticket that suits your needs. This is a crucial aspect of planning your trip. Consider the following when searching for flights:
Proximity to Your Destination
Select a flight that gets you as close as possible to your final destination. This reduces travel time after landing and ensures you arrive fresh and ready to explore.
For example, if you're planning a week-long vacation in New York City and staying with friends in Brooklyn, aim for an airport close to your accommodation. This will make your journey more convenient and time-efficient.
Airline Options
Research the airlines that operate routes to your destination. Different airlines offer various services, schedules, and price points. Compare your options and choose the one that best aligns with your travel plans.
Keep in mind that during certain times or days, flights may be more expensive due to high demand. If your schedule is flexible, you can save money by booking during off-peak times.
Secure Your Accommodations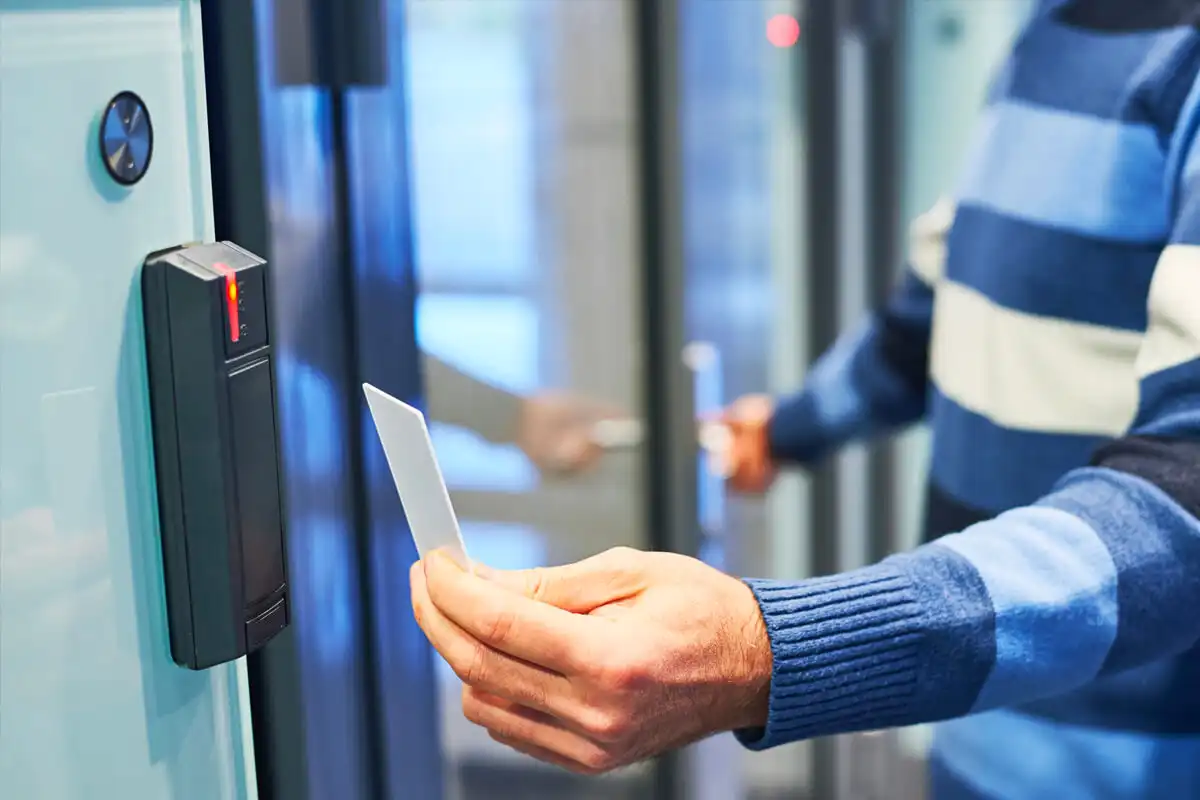 Selecting the right accommodations is crucial to ensure a comfortable and enjoyable trip. Here's what you should consider when securing your lodgings:
Proximity to City Center
Look for accommodations that are centrally located, especially if you plan to explore the city. Staying near the city center provides easy access to restaurants, bars, and public transportation.
This central location allows you to move around quickly and make the most of your time. You won't waste precious minutes commuting from a distant hotel.
Inclusive Breakfast Options
Consider booking accommodations that offer complimentary breakfast, or even better, full meals. Having at least one meal provided each day is convenient and cost-effective. It means you won't need to worry about finding food after a long day of sightseeing.
Hotels with full breakfasts ensure that you start your day with a substantial meal, giving you the energy you need for your adventures. Plus, if you need a coffee or tea fix while waiting, you'll have it at your fingertips.
Cost-Effective Choices
Opting for accommodations with breakfast included can help you stick to your budget. Most budget-conscious travelers prefer to avoid extra spending on meals and extras. By choosing accommodations with inclusive meals, you save money that can be better spent on experiences and activities.
Budget for Experiences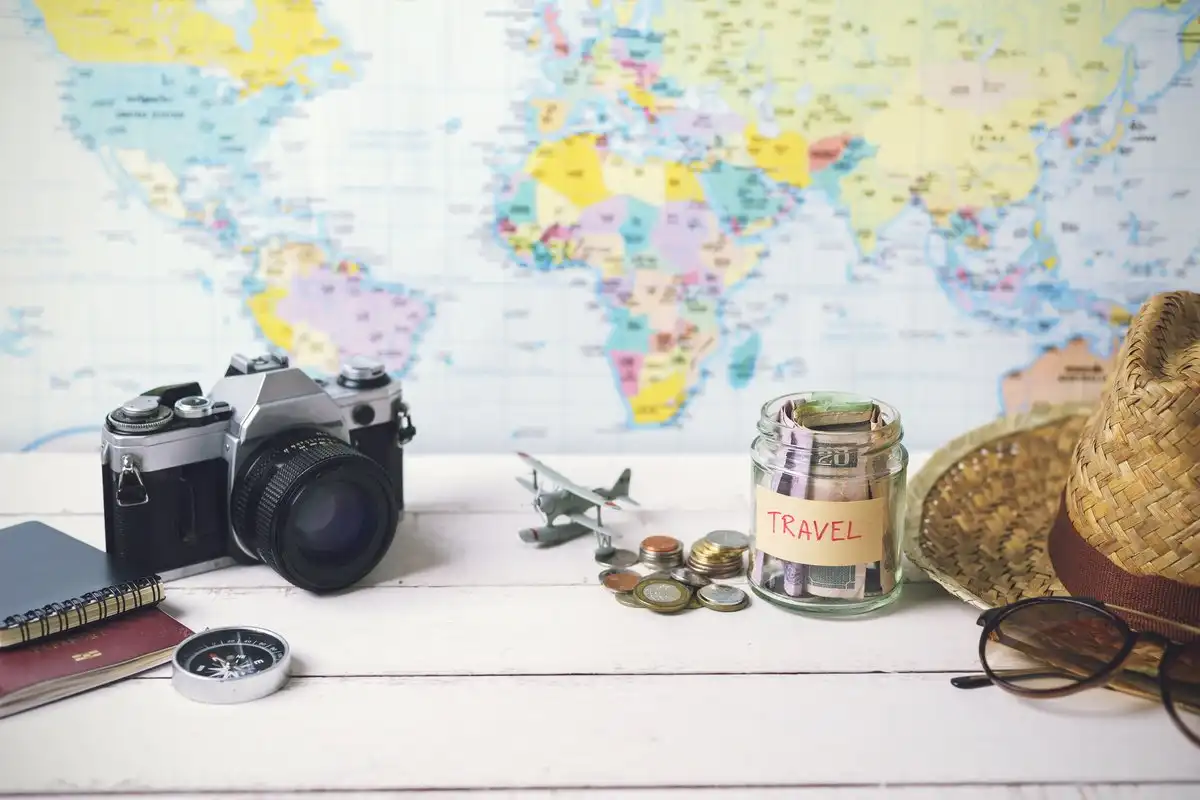 A curated travel experience is not just about the destination; it's also about the activities and experiences you'll enjoy. While experiences may be more expensive than buying things, they create lasting memories and enrich your journey. Here's how to budget for them:
Prioritize Experiences Over Things
When planning your trip, shift your focus from material possessions to experiences. Experiences are more valuable and meaningful in the long run. They offer personal growth, adventure, and the opportunity to connect with others.
By prioritizing experiences, you'll allocate your budget to activities that enhance your journey and create cherished memories.
Budgeting for Experiences
Finding experiences that fit your budget may require some effort, but it's worth it. To budget for experiences effectively:
Identify the specific experiences you want to have during your trip. List activities, tours, and events that align with your interests.
Research the costs of these experiences. Look for deals, discounts, and packages that can make them more affordable.
Prioritize experiences that have the most significant impact on your travel goals.
For example, if you're planning a summer vacation with friends and their families, and you want to provide age-appropriate adventures for children aged 15-18, research local activities and tours that cater to different age groups. Booking such experiences in advance ensures everyone has a great time.
Take It All In and Have Fun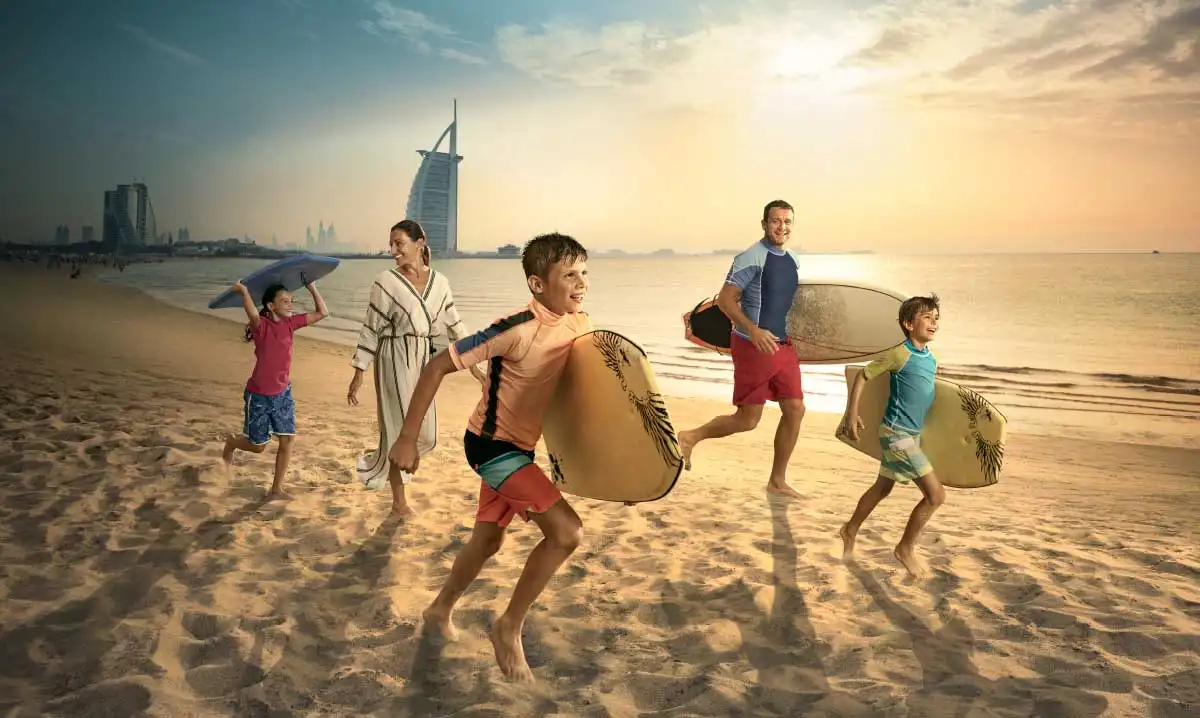 While traveling, it's essential to make the most of every moment. To truly enjoy your curated travel experience, consider these tips:
Capture Memories
Photography is a fantastic way to capture memories. Don't just take photos of famous tourist attractions. Also, take the time to explore the city itself and document your journey.
Explore neighborhoods, interact with locals, and visit museums to gain a unique perspective. Engaging with the community and capturing these moments will give you a rich and diverse collection of memories.
Immerse Yourself in Local Culture
To have an authentic experience, immerse yourself in the local culture. Engage with locals, attend cultural events, and participate in traditional activities.
By interacting with the community, you'll gain insights and stories that you won't find in guidebooks. This kind of immersion can lead to meaningful connections and a deeper understanding of the destination.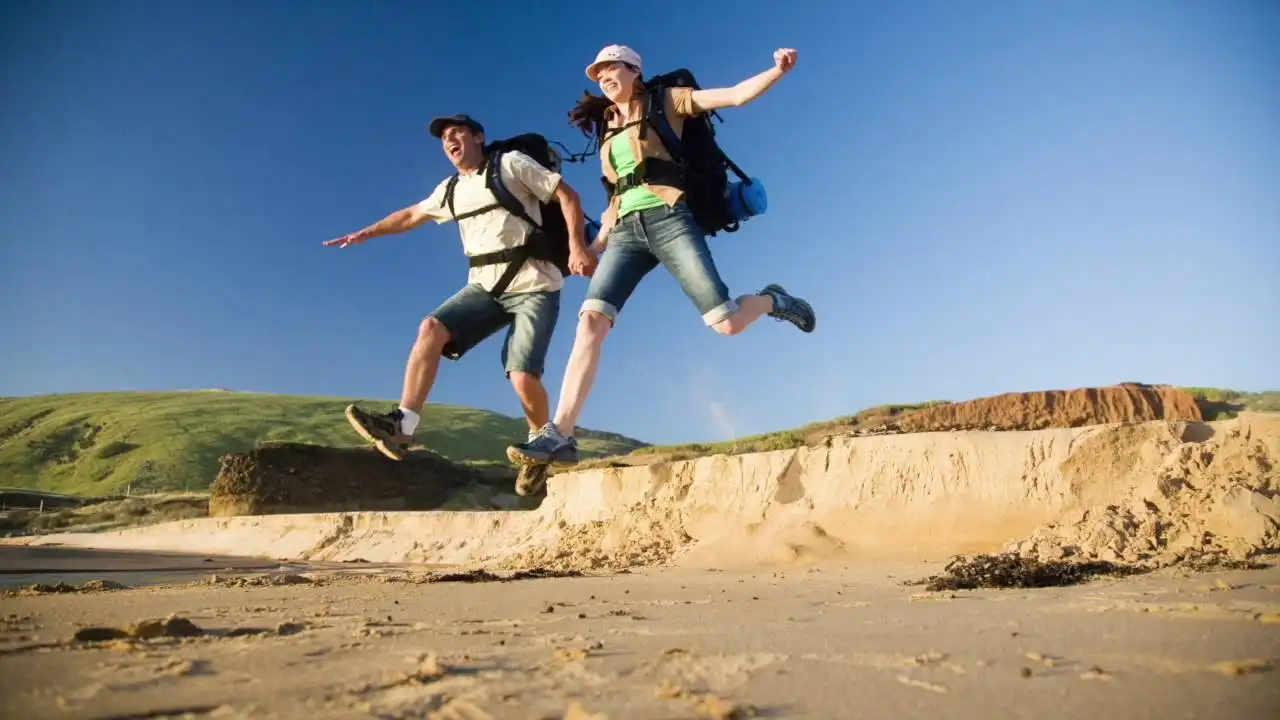 Flexibility and Spontaneity
While planning is essential for a curated travel experience, don't forget to leave room for flexibility and spontaneity. Sometimes, the best memories are made when you venture off the beaten path and embrace the unexpected.
Be open to new experiences, meet people from different walks of life, and embrace the serendipity of travel. These unplanned moments can be some of the most cherished.
Conclusion
In conclusion, planning the perfect curated travel experience involves extensive research, thoughtful preparation, and a focus on creating lasting memories. Whether you prefer a relaxed journey or a fully curated experience, it's essential to tailor your travel plans to your preferences.
Remember that the best travel experiences come from knowing yourself and what works for you. Whether you're seeking relaxation or adventure, solo exploration or group travel, the key is to align your journey with your desires and interests.
So, as you embark on your next adventure, keep an open mind and explore new places, savor good food, and meet great people. Everyone deserves some time off now and then!
FAQs
Here are some frequently asked questions about planning the perfect curated travel experience:
1. What exactly is a curated travel experience?
A curated travel experience is a highly personalized and well-planned journey where every aspect of your trip, from destinations to activities, is carefully tailored to your preferences and interests. It's about creating a travel itinerary that suits your unique desires.
2. How does a curated travel experience differ from a regular vacation?
A curated travel experience is distinct from a regular vacation in that it's more focused on personal growth, exploration, and unique encounters. While a regular vacation may involve relaxation and visiting popular tourist spots, a curated experience is about delving deeper into the local culture and creating lasting memories.
3. Is a curated travel experience more expensive than a typical vacation?
Yes, a curated travel experience can be more expensive than a regular vacation. This is because it often involves customized itineraries, exclusive activities, and personalized services. However, the added expense is often justified by the unique and unforgettable experiences you gain.
4. How do I begin planning a curated travel experience?
To start planning a curated travel experience, begin by researching your destination thoroughly. Understand its history, culture, and the best time to visit. Then, find accommodations that suit your needs and preferences. Next, budget for experiences and activities that align with your interests. Finally, ensure you make the most of your journey by immersing yourself in the local culture and staying open to new experiences.
5. Can I plan a curated travel experience on my own, or should I use a travel agent?
While you can plan a curated travel experience on your own, it can be more convenient to use a travel agent or tour operator who specializes in personalized journeys. They have the expertise and connections to create a seamless and memorable experience.
Travel Tips
Here are some valuable travel tips to enhance your curated travel experience:
1. Set Clear Objectives
Before planning your trip, define your travel objectives. Determine whether you seek relaxation, adventure, cultural immersion, or a mix of these. Having clear goals will help you make choices that align with your desires.
2. Engage With Locals
Interacting with locals can provide you with unique insights and experiences. Don't hesitate to strike up conversations, participate in local activities, and learn about the destination from those who call it home.
3. Embrace Spontaneity
While planning is essential, don't forget to leave room for spontaneity. Some of the most memorable travel experiences happen when you venture off the planned path and embrace the unexpected.
4. Travel Light
Packing efficiently can make your journey smoother. Carry only what you need, and invest in versatile, comfortable clothing. This will give you the flexibility to enjoy a variety of activities.
Don't over-schedule your trip. Include rest days in your itinerary to recharge and reflect. These breaks allow you to fully appreciate the experiences you've had.
6. Be Mindful of the Environment
Travel responsibly by minimizing your environmental impact. Reduce waste, support eco-friendly businesses, and respect the local ecosystems and wildlife.