Nestled along the pristine shores of the Gulf of Mexico, Clearwater, Florida, is a captivating destination known for its miles of powdery white sand, a multitude of tourist attractions, and an abundance of marine wildlife. This coastal paradise is a versatile travel spot, offering a blend of serene island experiences and vibrant downtown activities. To help you plan your perfect Clearwater getaway, we've curated a comprehensive list of the top 14 things to do in this enchanting city.
1. Attractions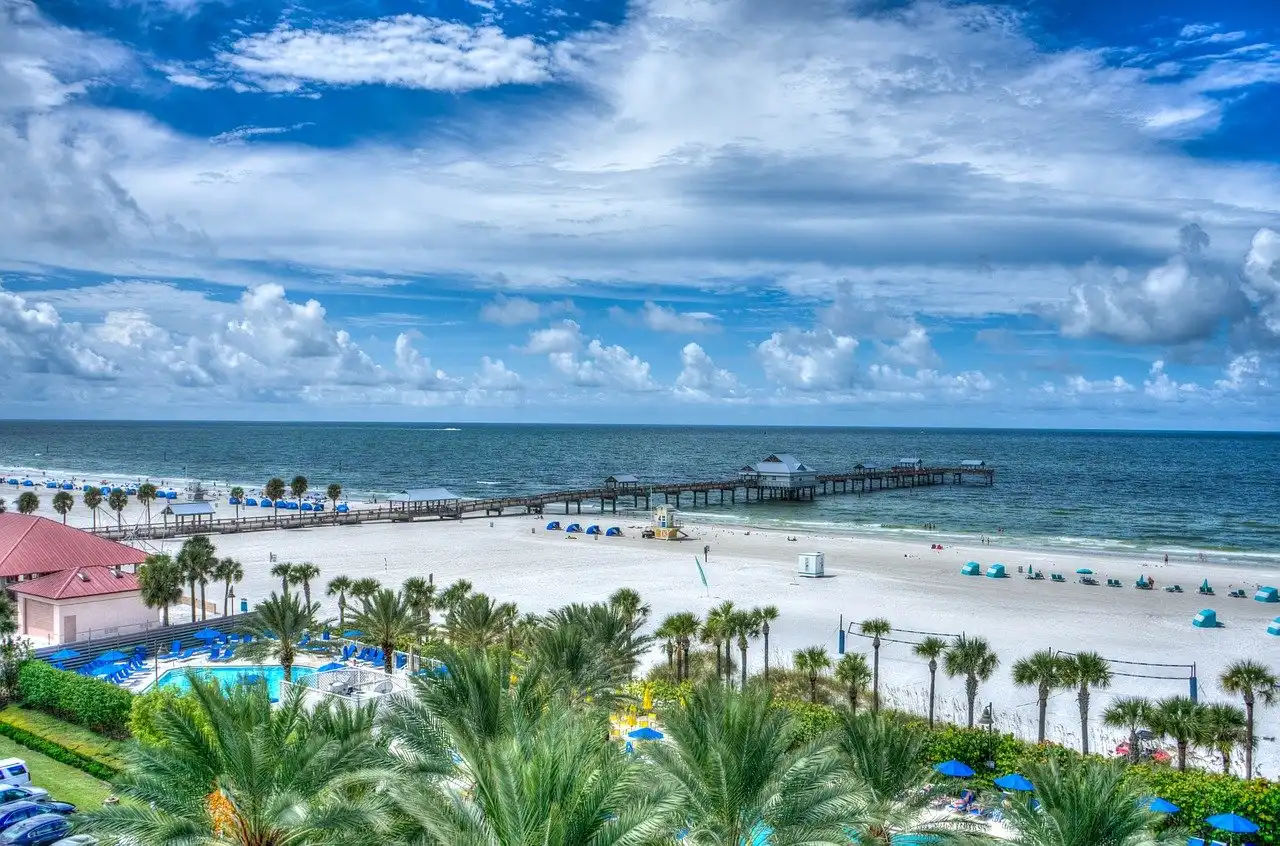 Clearwater boasts a wide array of attractions, particularly along its waterfront. Consider a visit to St. Pete Pier, John's Village, or Pier 60, where you'll find a plethora of activities to enjoy. If you're looking to spend some quality time with nature, Florida Botanical Garden and Boca Ciega Millennium Park offer lush green getaways. Don't forget to bring your little ones to explore the wonders of Great Explorations Children's Museum.
2. Events & Festivals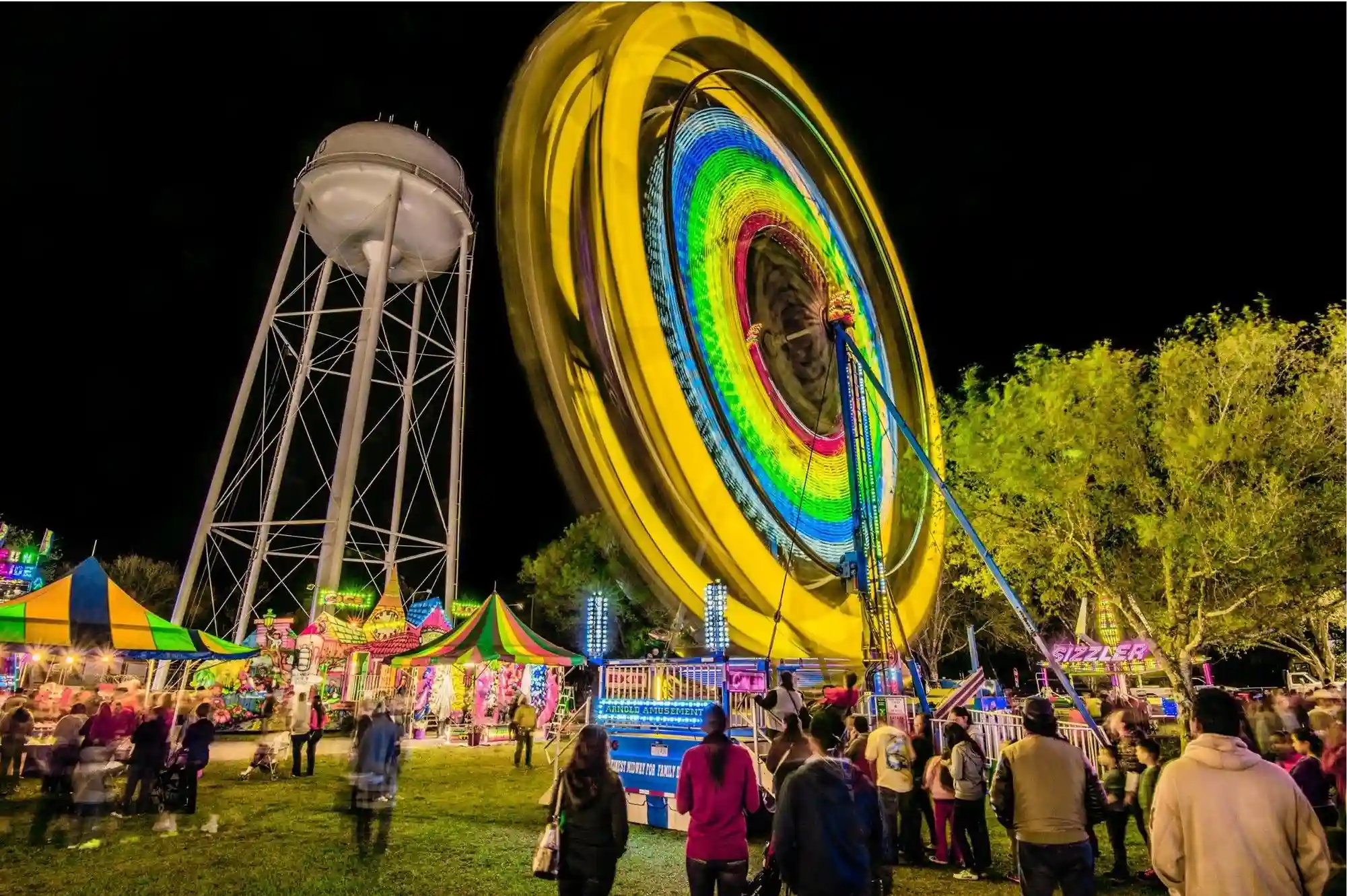 Clearwater is a city that never ceases to amaze with its exciting events throughout the year. You can time your visit to coincide with the grandest Pride festival in Florida or revel in world-class musical performances at Coachman Park in October. The year concludes with a burst of athletic events, including the renowned St. Anthony's Triathlon.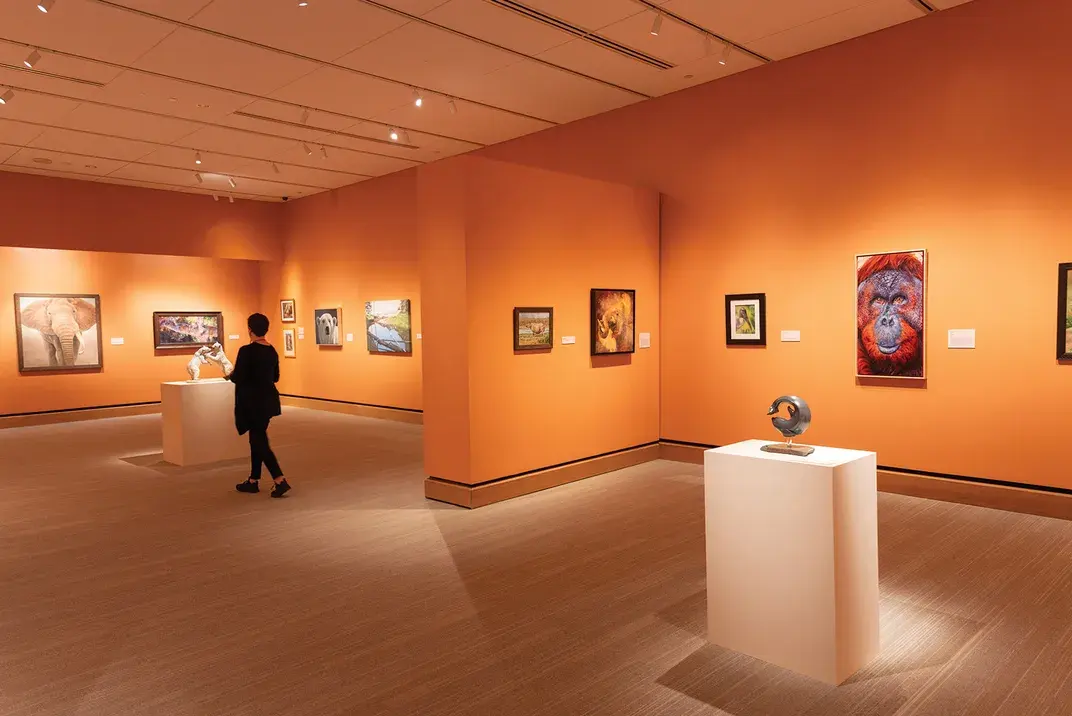 Clearwater is a city that embraces creativity, evident at every turn. Whether you're strolling through the city streets adorned with captivating murals or witnessing live performances in waterfront parks, the arts are an integral part of Clearwater's culture. Internationally acclaimed sculptors and artists have contributed masterpieces, enhancing the city's artistic ambiance.
4. Beaches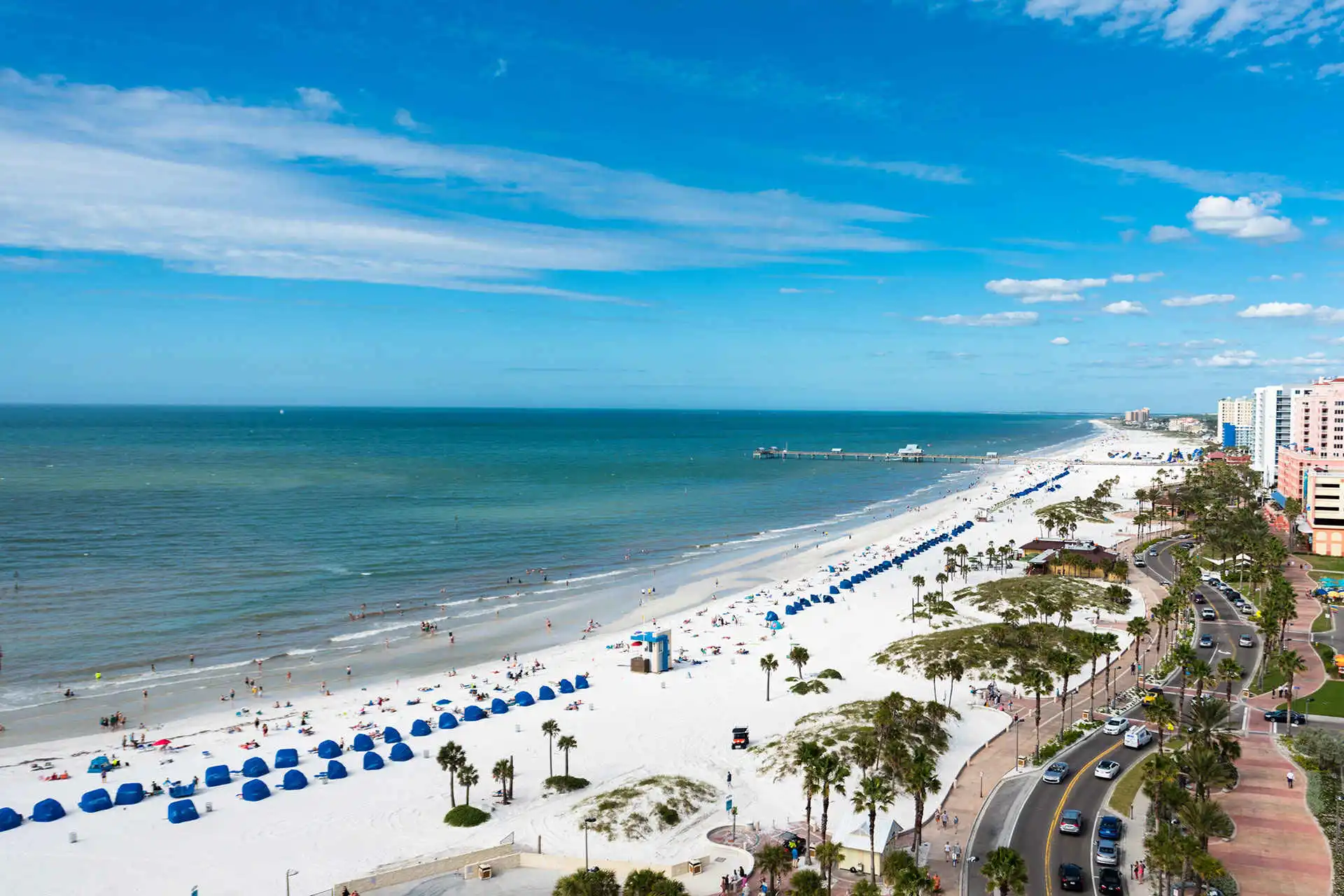 The beaches of Clearwater are celebrated for their unparalleled beauty, featuring glistening shorelines and crystal-clear emerald waters. St. Pete Beach, a top-ranked destination in the country, beckons families with its sun-soaked fun. Meanwhile, Clearwater Beach and Redington Shores offer a harmonious blend of lively vibes and tranquil settings, attracting visitors from far and wide.
5. Family Fun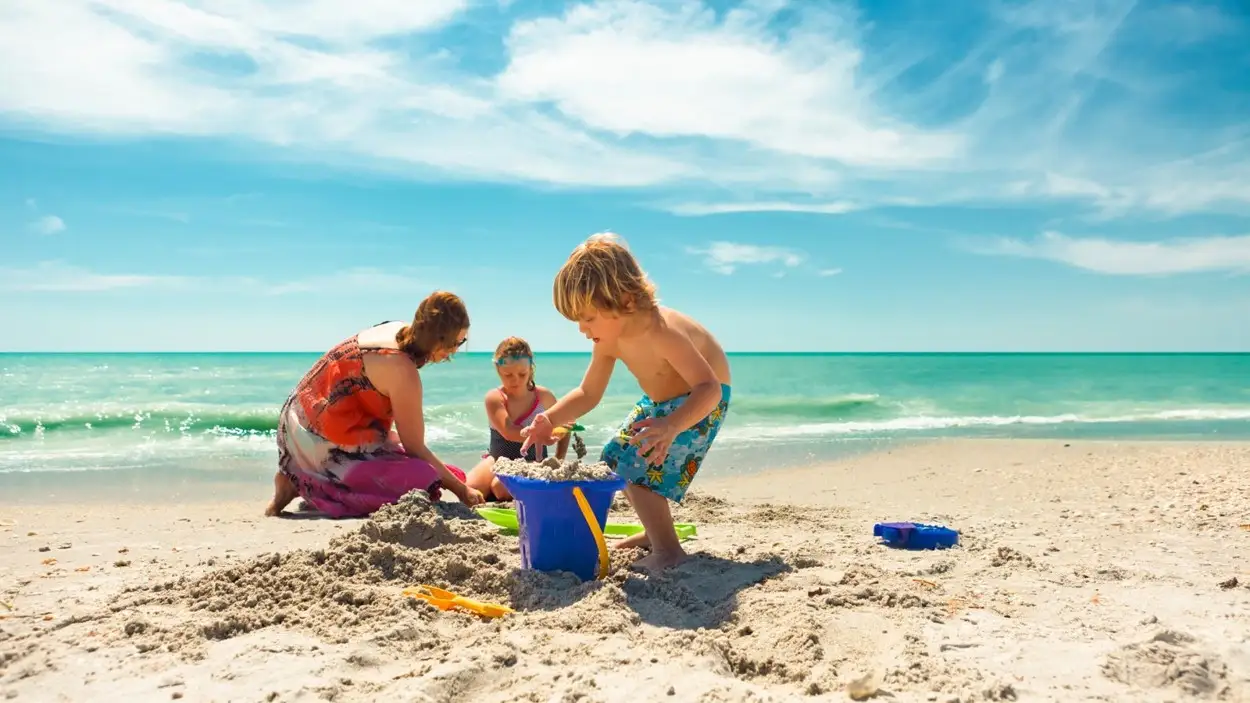 Children are naturally inquisitive and eager to explore the world around them. Kickstart your beachside adventure by flying kites and building sandcastles with your kids. The gentle waters invite you to dip your toes while creating treasured memories. A visit to the marine discovery center will quench your little explorer's curiosity as they learn about various sea creatures.
6. Pet-Friendly Places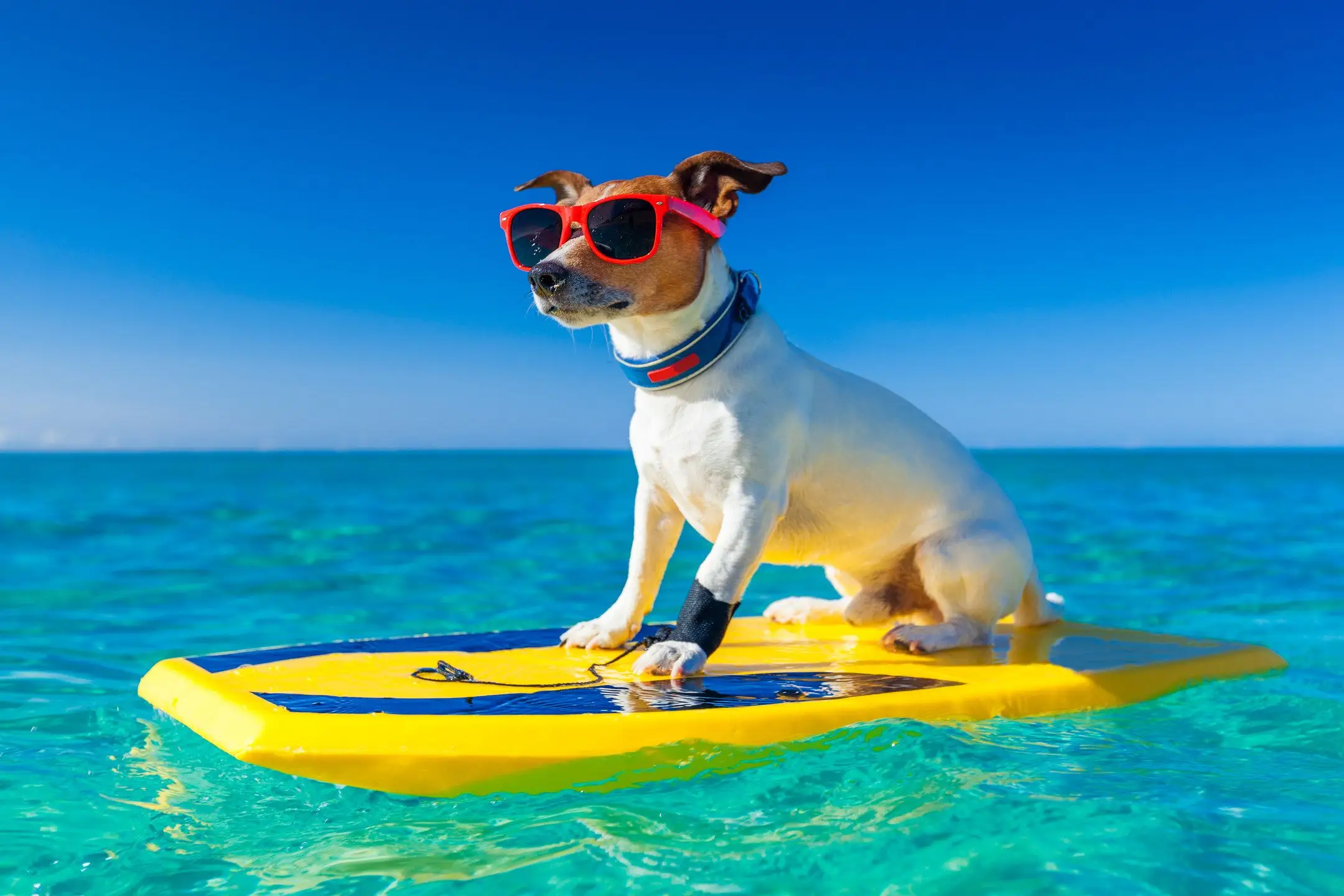 When visiting St. Pete Beach, there's no need to leave your beloved four-legged companions behind. This pet-friendly haven treats your pets with the utmost care and respect. Many restaurants provide outdoor seating areas where you can dine in the company of your canine friends, and some even offer a separate menu dedicated to your furry family members.
7. Sand Key Park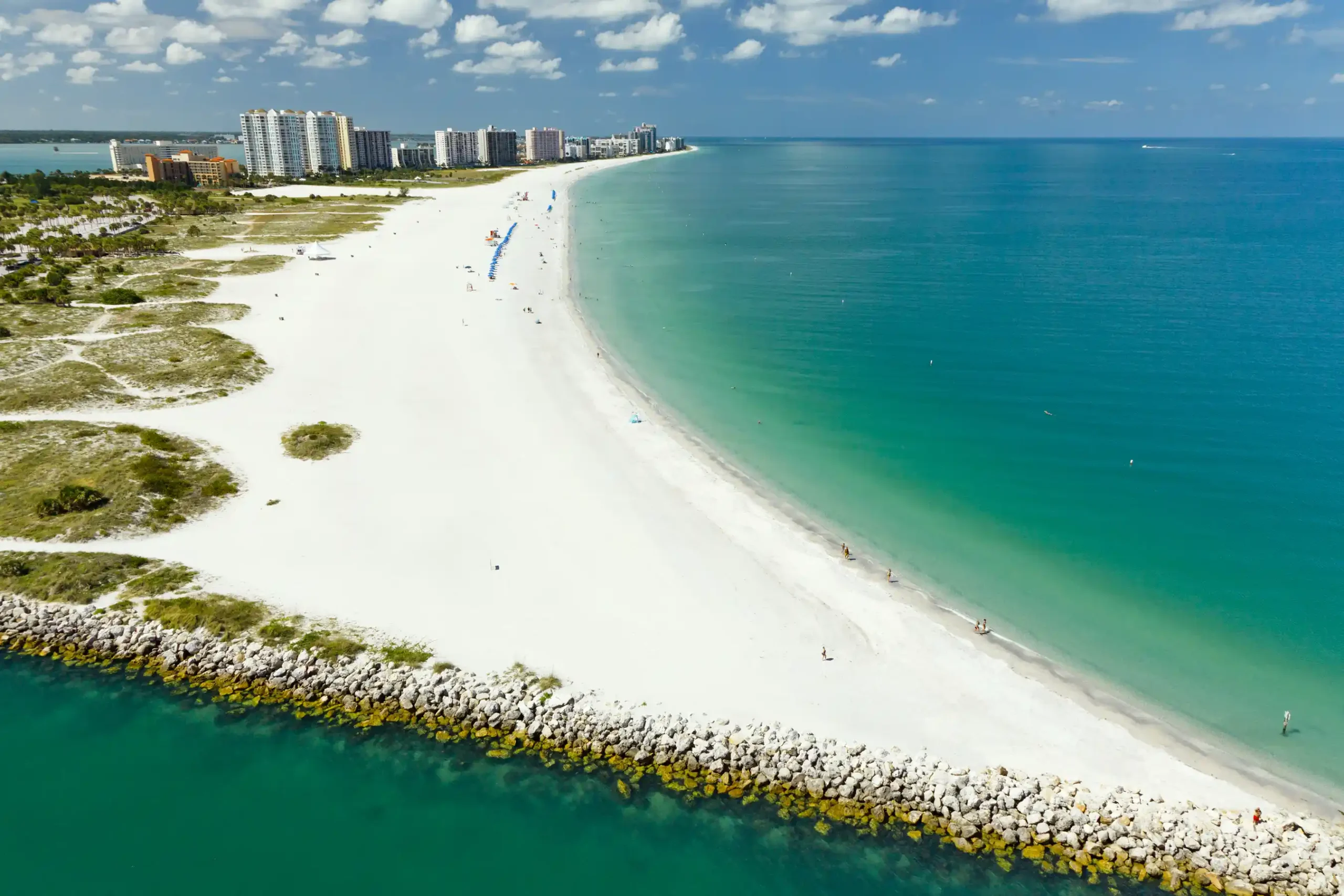 Spanning 95 acres, Sand Key Park in Clearwater, Florida, features a sandy beach and lush green park areas. An ongoing artificial reef project adds to the park's allure, making it an appealing destination for tourists. Seasonal lifeguards ensure your safety while you enjoy the waters, and the beach is wheelchair-friendly, allowing all to relish the beauty of a Clearwater sunset.
8. Clearwater Marine Aquarium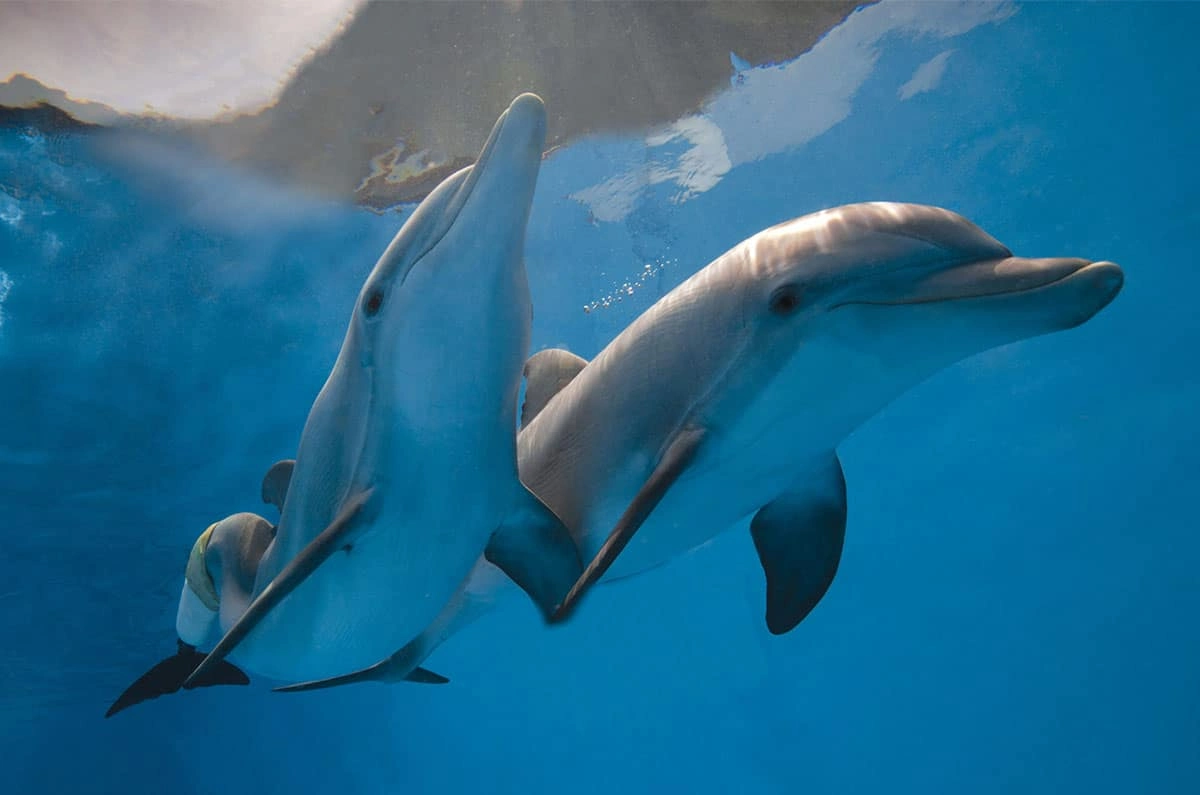 A visit to the Clearwater Marine Aquarium is a must when in Clearwater, Florida. This aquarium, established in 1972, is dedicated to the rehabilitation of various marine creatures, including dolphins, sea turtles, and pelicans. Make sure to bring your children along to meet the famous star dolphins, Winter and Hope, whose remarkable story even inspired the film "Dolphin Tale."
9. Moccasin Lake Nature Park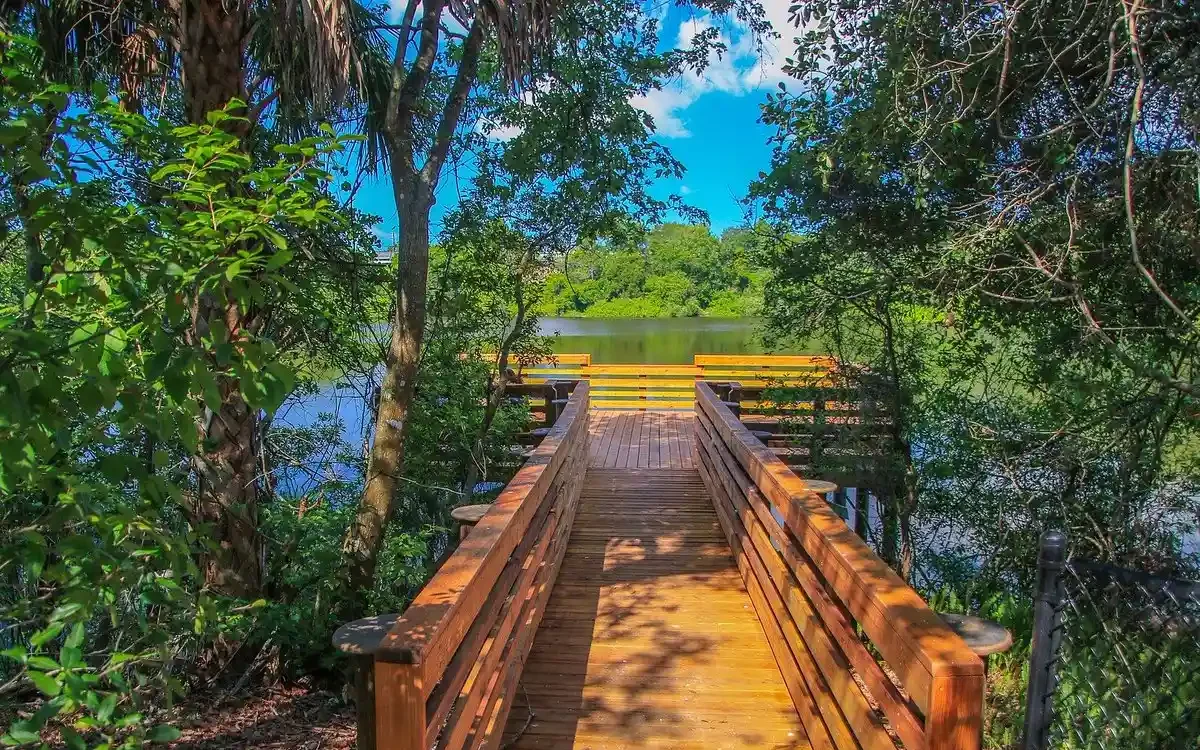 Covering 51 acres of lush greenery, Moccasin Lake Nature Park is a hidden gem in Clearwater, offering a serene escape for nature enthusiasts. This park boasts creeks, tree-lined trails, shady oak trees, and picturesque ponds. A stroll along the Cypress Trail leads to stunning reflections on the clear water lakes, and bird-watching opportunities are abundant at Brigham Dock.
10. Clearwater Threshers at BayCare Ballpark

For baseball enthusiasts, a visit to Clearwater Threshers at BayCare Ballpark presents a unique opportunity. Clearwater is home to its own baseball team, the Clearwater Threshers. The spacious stadium can accommodate around 7,000 spectators, making it an ideal setting to enjoy an exciting baseball match. The stadium's backdrop offers a panoramic view, enhancing the entire experience.
11. Cliff Stephen Park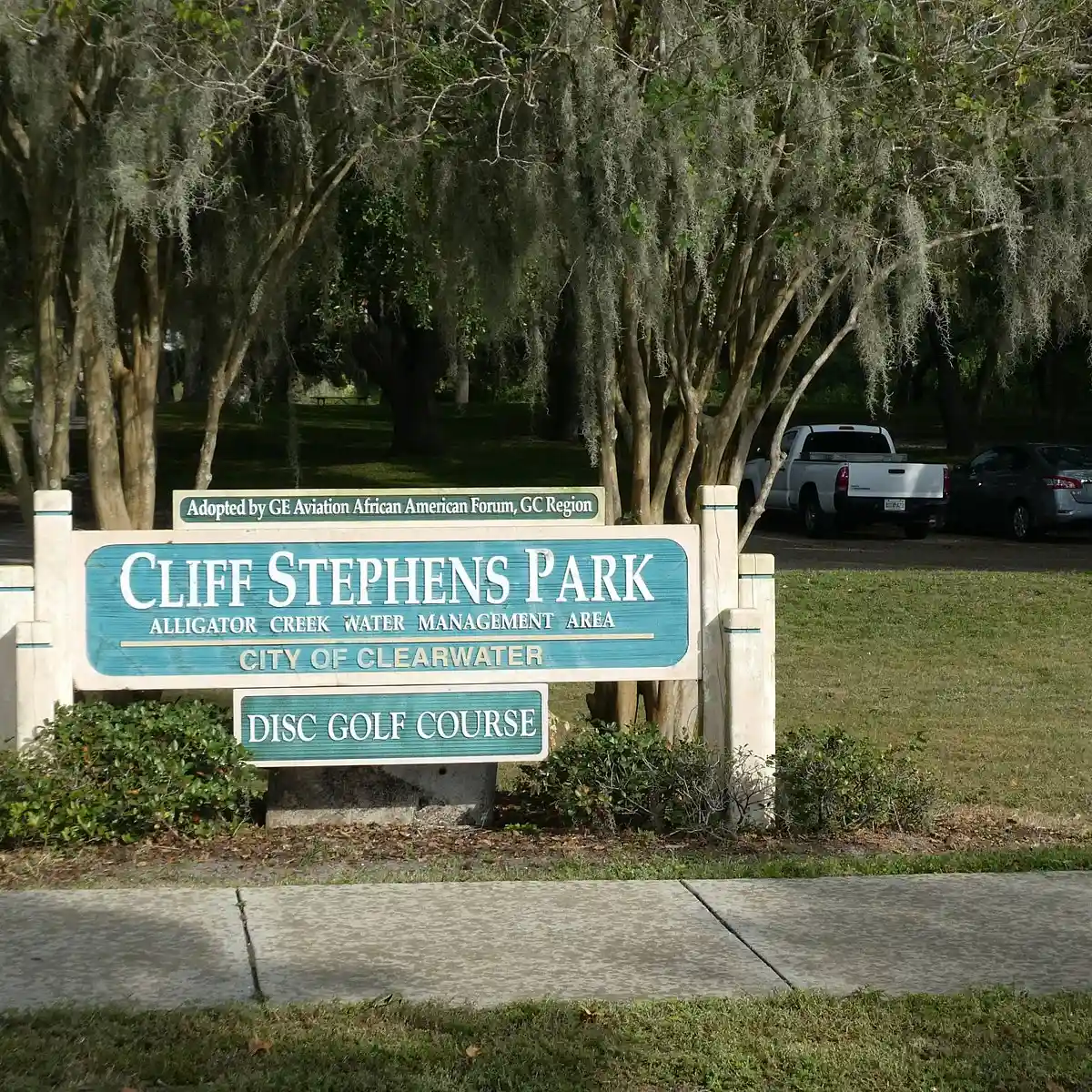 Cliff Stephen Park, located just 4 miles east of downtown Clearwater, sprawls over 44 acres of picturesque land. It draws visitors with its diverse birdlife, providing ample opportunities for capturing photographs and creating lasting memories. The park also offers picnic tables and grills for leisurely dining, and its paved trails are ideal for hiking, skating, and biking.
12. Ruth Eckerd Hall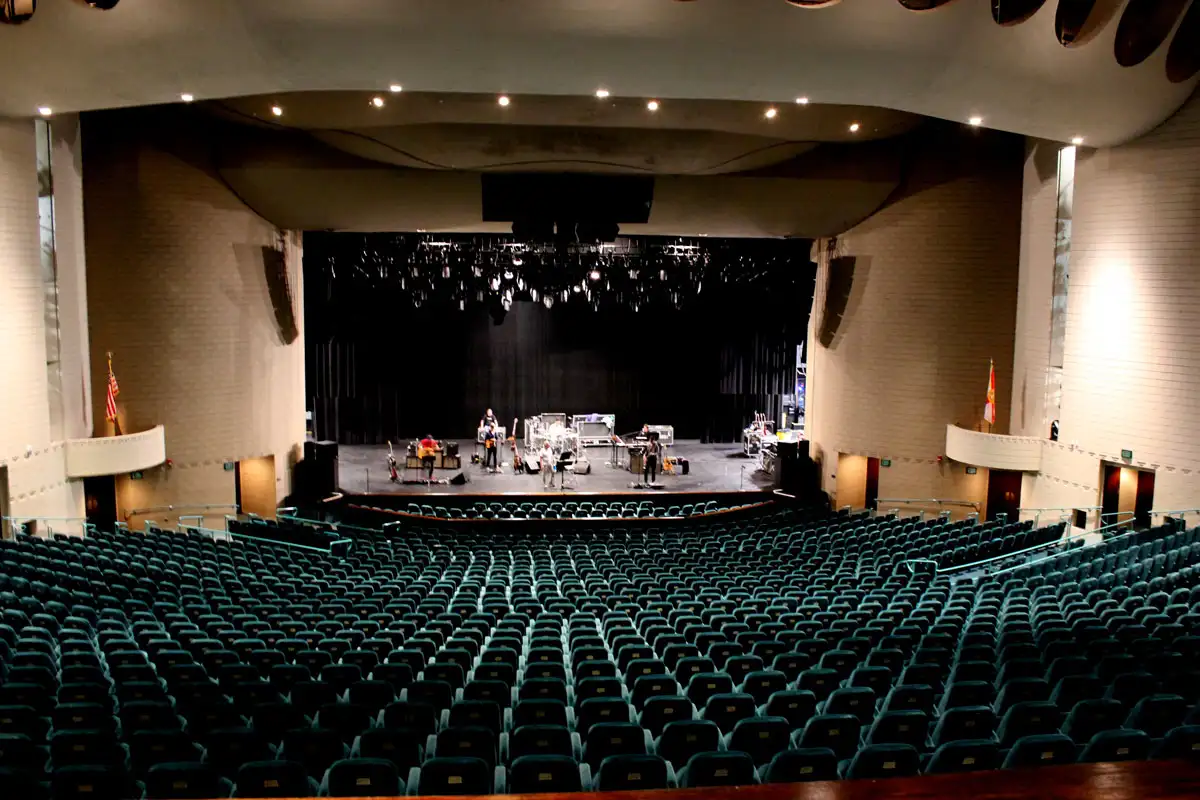 Ruth Eckerd Hall is a central hub for entertainment in Clearwater. It hosts a wide array of live theatrical performances, orchestral concerts, educational programs, and children's shows. The hall offers a cozy and welcoming ambiance, and you'll find a variety of amenities, including snack bars, fine dining options, and a terrace lounge.
13. Captain Memo's Pirate Cruise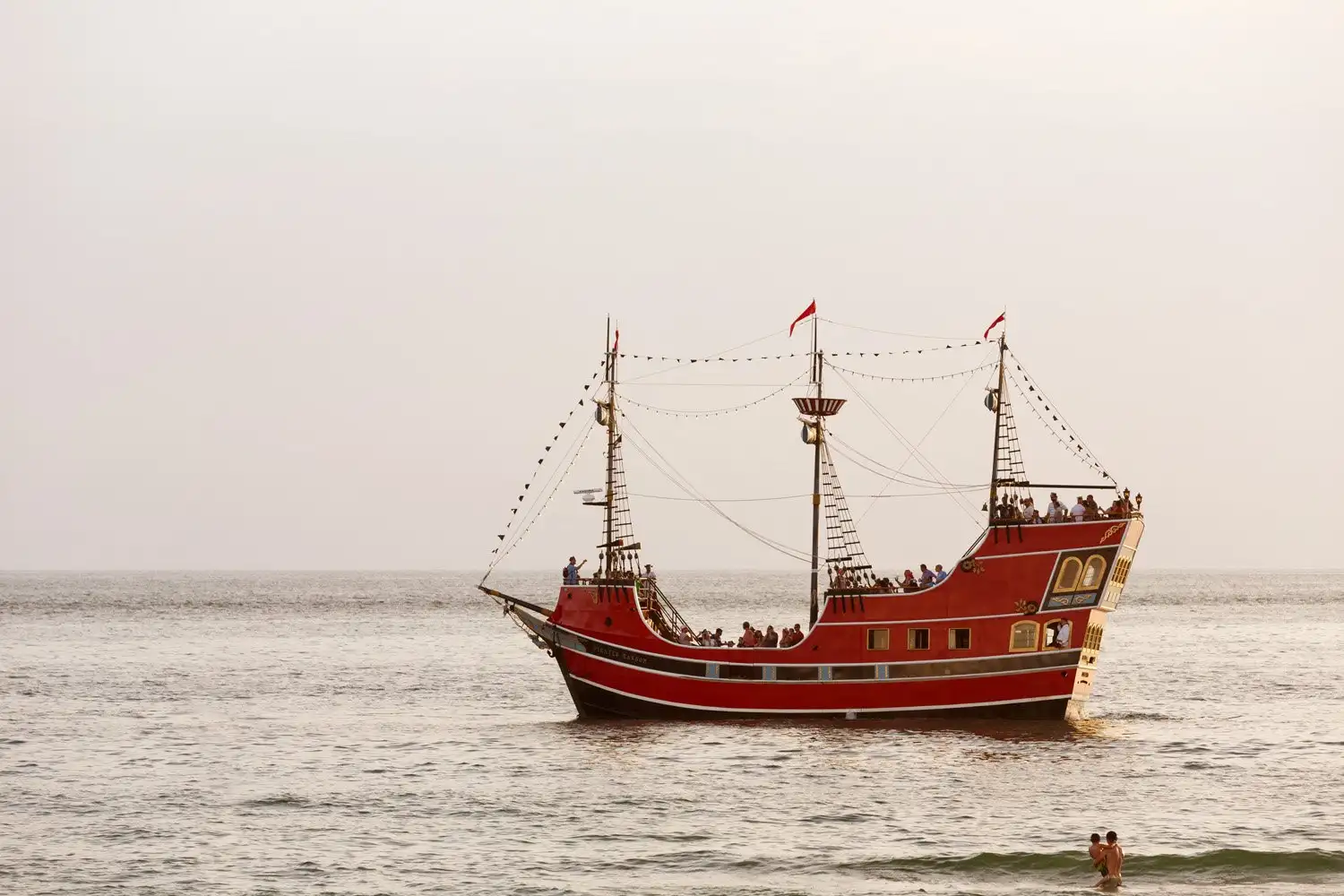 Captain Memo's Pirate Cruise has been entertaining the people of Florida and tourists from around the world for the past 40 years. Though the original Captain Memo has passed away, the tradition continues with friendly pirates who eagerly serve your orders and add entertaining commentary to your voyage.
14. Congo River Golf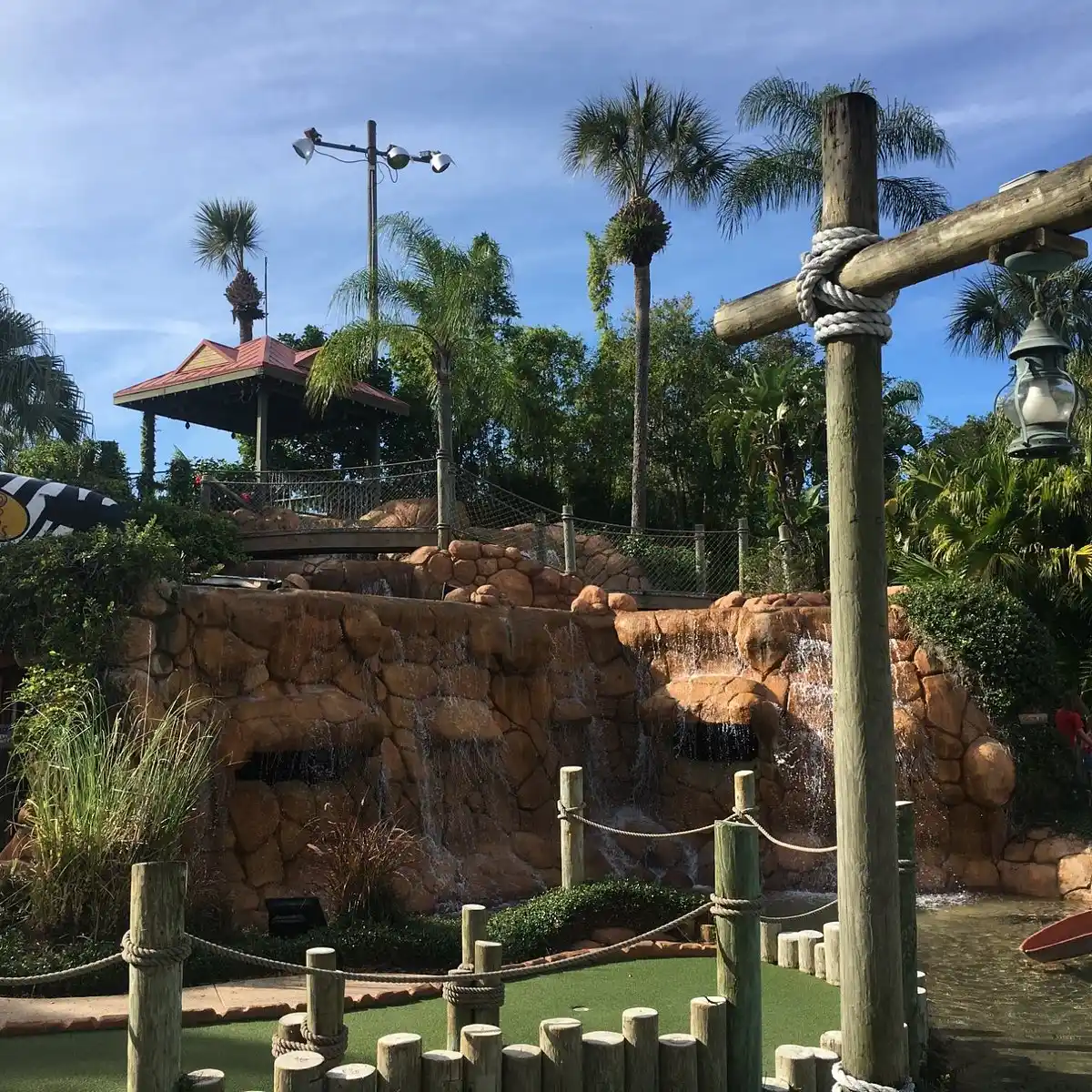 Congo River Golf is a captivating destination known for its intriguing landscape, complete with mysterious caves, cascading waterfalls, and lush tropical vegetation. Visitors can also take on the challenge of gem mining. The venue offers a range of engaging games suitable for families and friends to enjoy together.
FAQs (Frequently Asked Questions)
Here are some common questions about Clearwater, Florida, and the best things to do in this charming destination:
Is Clearwater a family-friendly destination?

Yes, Clearwater is incredibly family-friendly, offering a wide range of activities and attractions for all ages.

What is the best time to visit Clearwater?

The best time to visit Clearwater is during the winter months when the weather is mild and perfect for outdoor activities.

Are the beaches in Clearwater crowded?

Clearwater's beaches can get busy, especially during the peak tourist season. Consider visiting during weekdays or in the off-season for a more relaxed experience.

Can I bring my pets to Clearwater's beaches?

Some beaches in Clearwater are pet-friendly, and many restaurants offer outdoor seating for your furry companions.

What are the must-see attractions in Clearwater?

Clearwater offers a diverse range of attractions, including the Clearwater Marine Aquarium, the Great Explorations Children's Museum, and the captivating Sand Key Park.

Is Clearwater suitable for art and culture enthusiasts?

Absolutely! Clearwater boasts a thriving arts and culture scene, with numerous galleries, live performances, and public art installations.

Are there any special events in Clearwater throughout the year?

Yes, Clearwater hosts a variety of events and festivals year-round, such as the Pride festival and St. Anthony's Triathlon.

Is there a local baseball team in Clearwater?

Yes, Clearwater is home to the Clearwater Threshers, and you can catch a baseball game at the BayCare Ballpark.

What water activities can I enjoy in Clearwater?

Clearwater offers a range of water-based activities, including swimming, snorkeling, and dolphin-watching tours.

Can I find fine dining options in Clearwater?

Clearwater boasts a vibrant culinary scene with many fine dining options, ensuring you can savor exquisite meals during your stay.
Travel Tips
To make the most of your Clearwater experience, consider these travel tips:
Book Accommodations in Advance: Clearwater is a popular destination, so it's advisable to book your accommodations well in advance, especially during peak tourist seasons.
Enjoy Water Activities: Given its coastal location, don't miss the chance to engage in water activities such as swimming, snorkeling, and paddleboarding.
Explore Local Art: Take time to explore Clearwater's thriving arts scene. Attend art exhibitions, visit galleries, and appreciate the numerous public art installations throughout the city.
Plan for Festivals: Check the city's event calendar to align your visit with exciting festivals and events that interest you.
Pet-Friendly Options: If you're traveling with pets, you'll find numerous pet-friendly places and beaches in Clearwater. Be sure to inquire about pet policies at your accommodations and dining venues.
Sun Protection: Florida's sun can be intense, so ensure you have adequate sun protection, including sunscreen, sunglasses, and hats, especially if you plan to spend time on the beaches.
Dine at Local Restaurants: Clearwater boasts an array of locally-owned restaurants serving fresh seafood and international cuisine. Venture beyond the tourist hotspots to savor authentic local flavors.