Traveling is often an exhilarating experience, filled with new adventures and cultural explorations. However, amidst the hustle of planning and executing every detail of a trip, the romantic aspect can get lost. In this article, we'll explore the challenge of infusing romance into travel plans and discover why it's crucial to prioritize this dimension of your journey.
A. The Challenge of Romance in Travel
Travel itineraries tend to be packed, leaving little room for spontaneous romantic moments. The challenge lies in finding ways to add a touch of romance without disrupting the flow of the trip.
B. Importance of Infusing Romance into Travel Plans
Romance plays a vital role in strengthening the bond between partners. Whether you're embarking on a weekend getaway or an international adventure, making room for romance enhances the overall travel experience.
C. Overcoming the Itinerary Overload
Breaking free from the itinerary overload requires a conscious effort. By strategically planning for romantic interludes, you can strike a balance between exploration and intimacy.
II. Start The Vacation On The Plane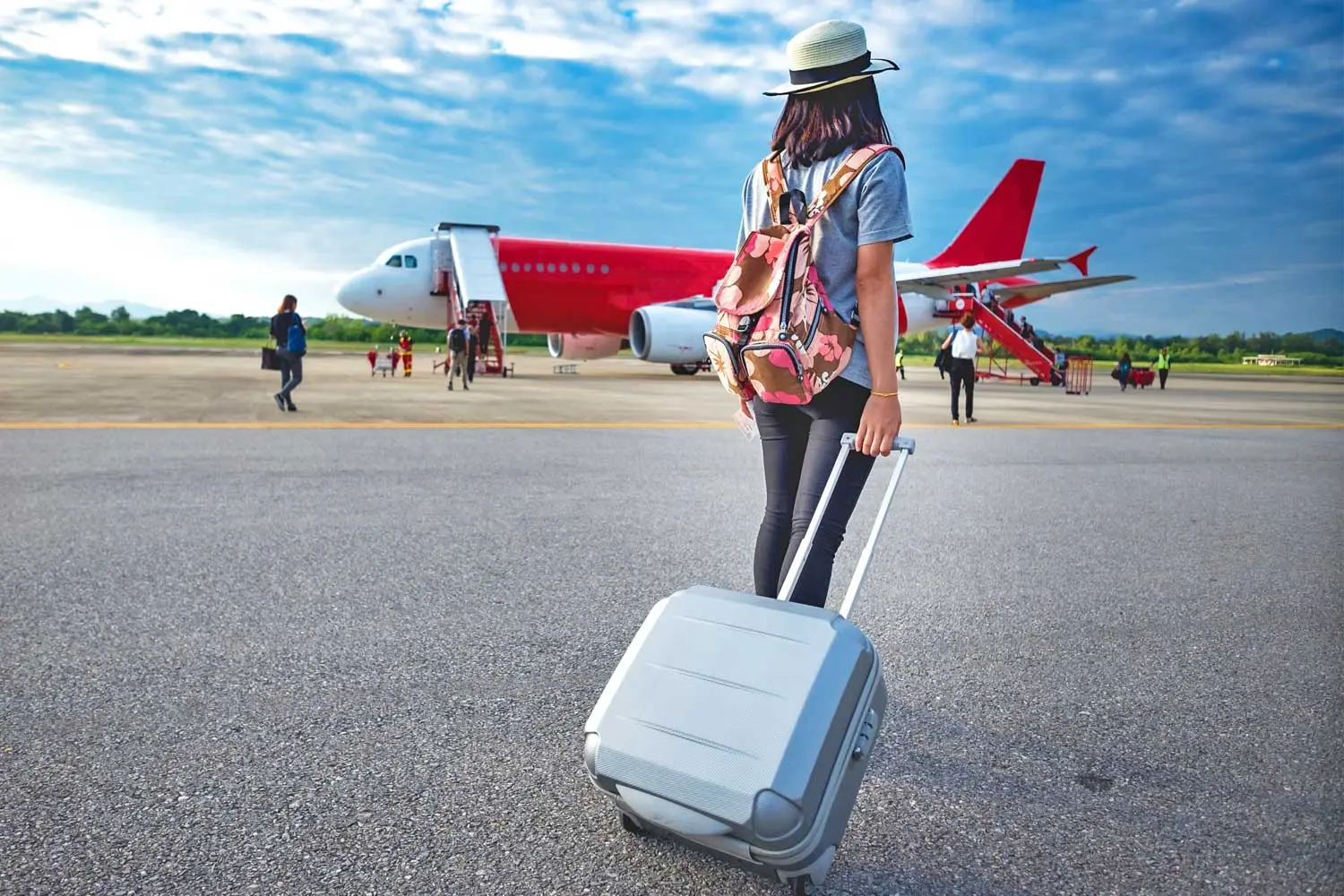 A. The Art of Surprise
1. Handwritten Letters or Notes
Before boarding, surprise your partner with a handwritten letter expressing your excitement for the journey and your feelings for them. The personal touch adds warmth to the start of your adventure.
2. Thoughtful In-Flight Gifts
Consider surprising your significant other with a small, thoughtful gift that can be enjoyed during the flight. This could be a book they've been wanting to read, a travel-sized board game, or a special treat.
B. Setting the Tone with Music
1. Creating a Personalized Playlist
Compile a playlist of songs that hold special meaning for both of you. Play it during the flight to set a romantic tone for the entire trip.
2. Wireless Earbuds for Two
Invest in a pair of wireless earbuds that you can share. This allows you to enjoy the same music or watch a movie together without disturbing fellow passengers.
III. Splurge On A Great Hotel Room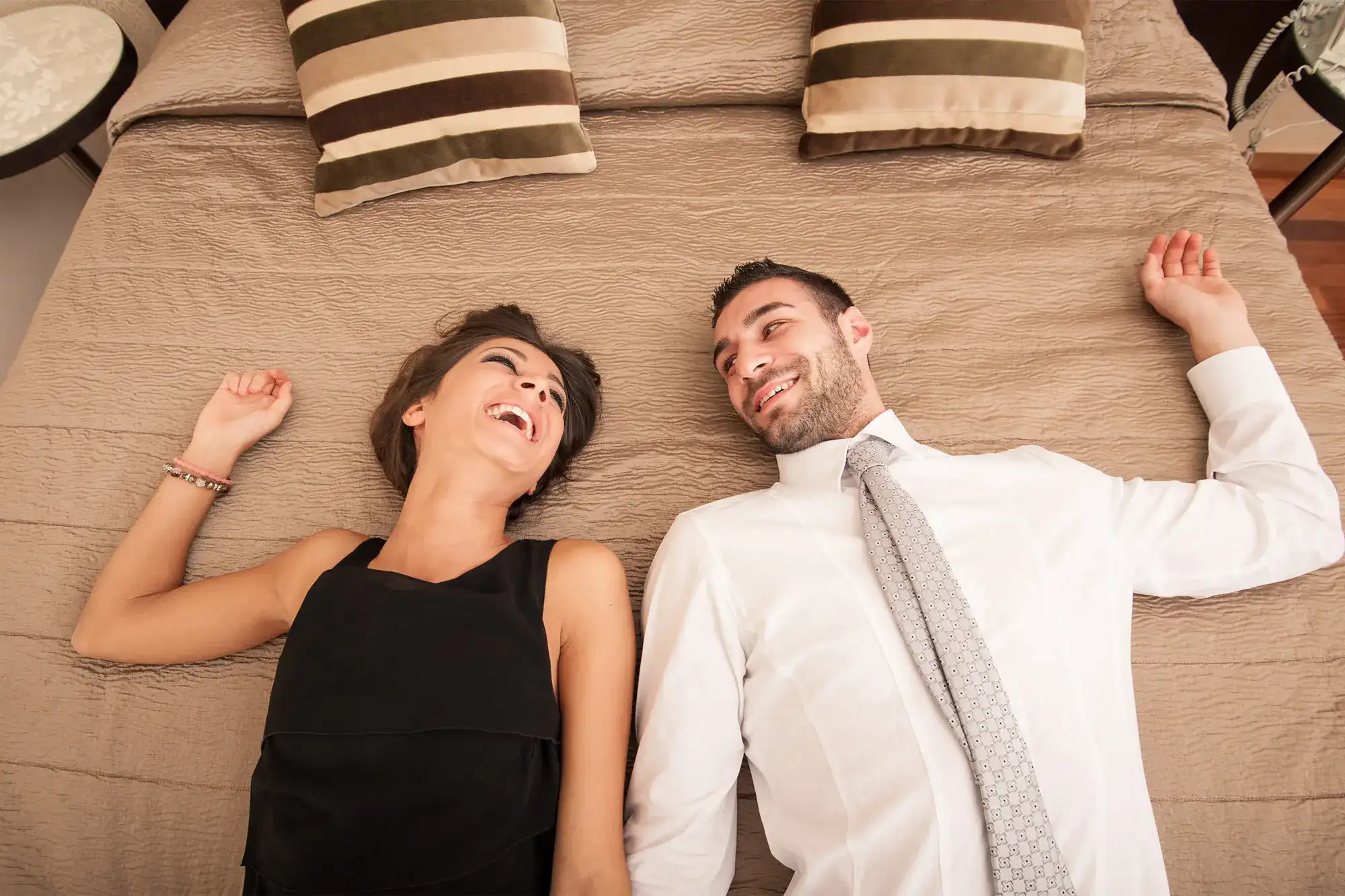 A. Choosing the Right Accommodation
1. Boutique Hotels vs. Resorts
Consider the type of accommodation that aligns with your romantic goals. Boutique hotels often offer a more intimate atmosphere, while resorts may provide luxurious amenities and secluded settings.
2. Unique Room Amenities
Look for hotels that offer unique room amenities such as private Jacuzzis, outdoor showers, or stunning views. These elements can contribute to a more romantic and memorable stay.
B. Room Decor for Romance
1. Candlelit Atmosphere
Pack a few candles to create a cozy and romantic atmosphere in your hotel room. Many hotels allow candles, but flameless alternatives are also available for safety.
2. Bed Decor and Luxury Bedding
Upgrade your bed with luxurious bedding and decorative elements. Soft, high-quality sheets and plush pillows can enhance the comfort and romance of your stay.
IV. Disconnect From Your Devices
A. Digital Detox for Couples
1. Setting Boundaries
Agree on designated times to put away smartphones and other devices. This digital detox allows you to focus on each other and the surroundings without distractions.
2. Embracing Analog Activities
Explore analog alternatives such as reading physical books, playing traditional card games, or simply engaging in meaningful conversations without the constant buzz of notifications.
B. Capturing Moments Without Screens
1. Analog Cameras and Polaroids
Document your journey with analog cameras or Polaroids. The tangible photographs serve as lasting memories, free from the digital realm.
2. Sketching Your Journey
Bring along sketchbooks and capture the beauty of your surroundings through drawings. This creative activity allows you to bond while expressing your unique perspectives.
V. Go On Dates Together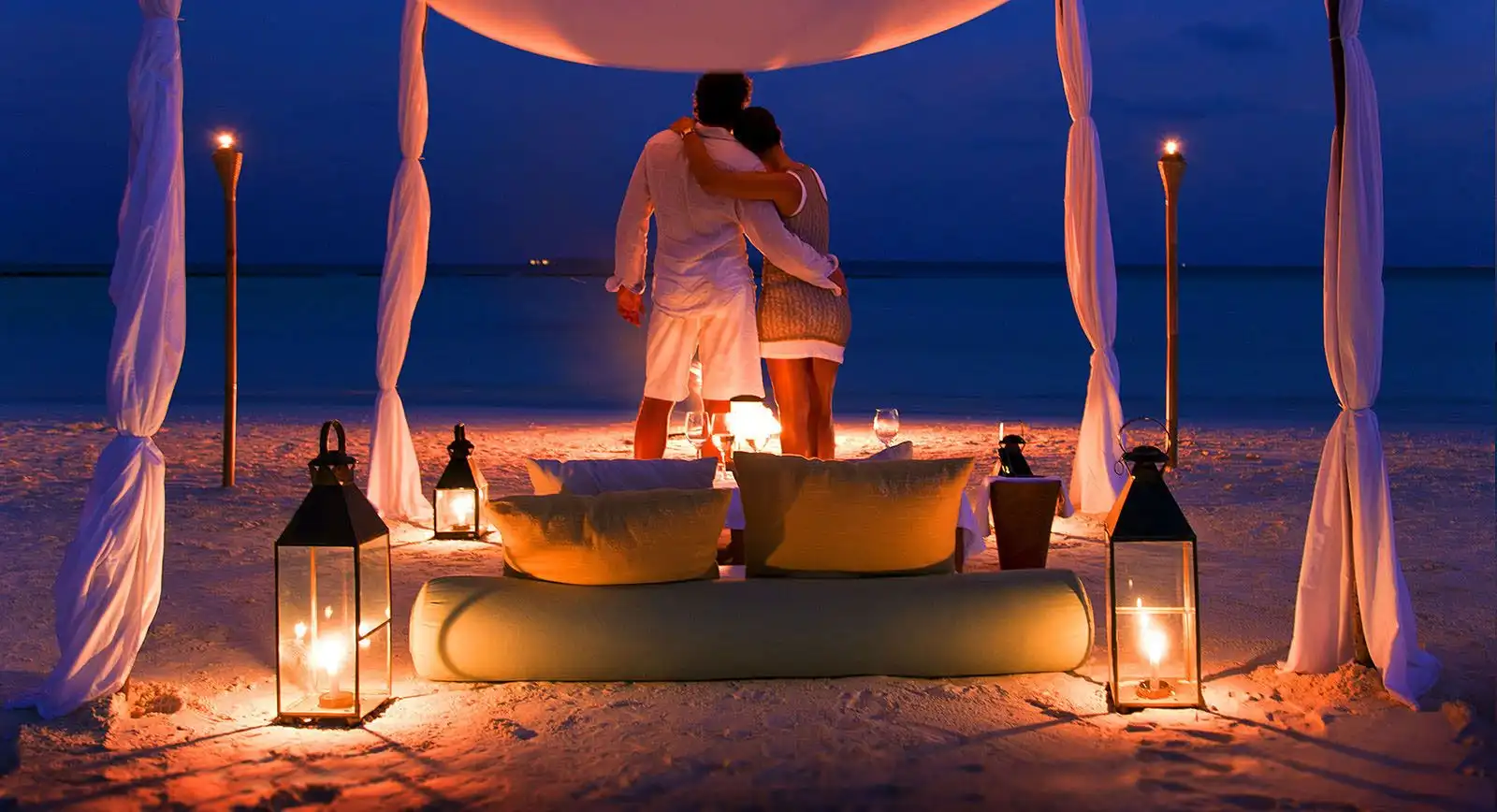 A. Exploring Local Cuisine
1. Food Tours and Tastings
Embark on a culinary adventure by joining food tours or tastings. Exploring local cuisine together adds a flavorful and romantic dimension to your travel experience.
2. Cooking Classes for Couples
Participate in cooking classes to learn the art of preparing regional dishes. This hands-on experience creates lasting memories and provides skills you can continue to enjoy at home.
B. Adventure Dates
1. Hiking Trails and Nature Walks
Connect with nature by exploring hiking trails or taking leisurely nature walks together. The serenity of the outdoors enhances the romantic ambiance.
2. Water Activities and Excursions
Plan water-based activities like kayaking, snorkeling, or sunset boat excursions. These adventures not only add excitement but also offer opportunities for shared thrills and breathtaking views.
VI. Strike Something Off Your Significant Other's Bucket List
A. Researching Your Partner's Aspirations
1. Surprising with a Bucket List Experience
Prioritize your partner's desires by planning a surprise activity from their bucket list. Whether it's a hot air balloon ride or a visit to a specific landmark, this thoughtful gesture adds an extra layer of romance.
2. Balancing Between Shared and Individual Interests
While fulfilling your partner's aspirations, ensure a balance with activities you both enjoy. The key is to create shared memories while respecting individual passions.
B. Documenting and Reliving the Experience
1. Journaling Together
Bring a travel journal and document your experiences together. This collaborative effort not only captures the essence of your journey but also strengthens your connection.
2. Creating a Travel Scrapbook
Compile mementos, photos, and keepsakes into a travel scrapbook. This tangible representation of your adventures serves as a cherished reminder of the romantic moments shared.
VII. Conclusion
A. Reflecting on the Journey
As your romantic journey comes to an end, take time to reflect on the moments shared. Consider how these experiences have enriched your relationship and created lasting memories.
B. The Lasting Impact of Romantic Travel
Recognize the lasting impact that infusing romance into your travel plans can have on your relationship. The investment in shared moments and intentional gestures strengthens the emotional connection.
C. Encouraging Others to Prioritize Romance in Travel
Conclude by encouraging readers to prioritize romance in their travel plans. Share the transformative power of intentional romantic gestures and inspire others to create memorable experiences with their loved ones.
FAQs and Travel Tips
Q1: How can I surprise my partner on a plane without being too obvious?
A1: Consider discreetly coordinating with the flight attendants to deliver a surprise note or small gift, ensuring a delightful start without drawing attention.
Q2: Are wireless earbuds a good investment for a romantic journey?
A2: Absolutely. Sharing earbuds enhances the shared experience, allowing you to enjoy music or movies together without disturbing others.
Q3: Can I bring candles on a plane for a romantic atmosphere?
A3: While traditional candles may not be allowed, consider flameless alternatives like LED candles to create a cozy ambiance safely.
Q4: How do I choose between a boutique hotel and a resort for a romantic stay?
A4: Consider your preferences—boutique hotels offer intimacy, while resorts provide luxurious amenities. Pick one that aligns with your romantic goals.
Q5: Is a digital detox essential for a romantic trip?
A5: It can significantly enhance your experience. Setting boundaries and embracing analog activities allow you to focus on each other without digital distractions.
Q6: What are some creative ways to capture moments without screens?
A6: Use analog cameras, Polaroids, or engage in sketching to document your journey, creating tangible memories free from the digital realm.
Q7: How can I balance individual interests and surprise my partner with a bucket list experience?
A7: Research your partner's aspirations and plan a surprise activity from their bucket list, ensuring a balance between shared and individual interests.
Q8: Are travel journals and scrapbooks worth the effort?
A8: Absolutely. Journaling together and creating a travel scrapbook not only capture the essence of your journey but also strengthen your connection.
Travel Tips for Adding Romance
Tip 1: Plan Spontaneous Moments
Infuse spontaneity by leaving room for unplanned moments. It could be a surprise picnic or exploring a hidden gem you come across.
Immerse yourselves in the local culture. Attend cultural events, try traditional foods, and learn about the history of the destination together.
Tip 3: Prioritize Alone Time
While shared experiences are crucial, allow for moments of solitude. Whether it's a solo walk on the beach or reading alone, individual time adds depth to the journey.
Tip 4: Communicate Expectations
Before the trip, discuss your expectations and desires for the romantic aspects of the journey. Knowing each other's preferences ensures a more harmonious experience.
Tip 5: Be Mindful of Timing
Consider the timing of your romantic endeavors. Avoid planning elaborate surprises when your partner might be tired or stressed from travel.
Learn 1: The Art of Compromise
Traveling together requires compromise. Embrace flexibility and be willing to adjust plans to accommodate each other's interests and preferences.
Learn 2: Effective Communication
Clear communication is key. Express your feelings, share your thoughts on activities, and be open to feedback to ensure a smooth and enjoyable journey.
Learn 3: Cultivate Gratitude
Express gratitude for the shared experiences and the effort each of you puts into making the trip special. It enhances the overall positive atmosphere.
Learn 4: Create Rituals
Establishing travel rituals, whether it's a morning coffee routine or a sunset stroll, adds a comforting and romantic routine to your journey.
Learn 5: Capture Memories Effectively
Experiment with different ways of capturing memories. Whether it's through photography, journaling, or art, find what resonates with both of you.