Adventurous trips and vacations provide the best combination of excitement and exercise. Going on romantic overseas adventure travel can increase your tolerance for unreliability. Adventurous people increase their quality of life by acquiring strength. Taking an adventurous vacation will build self-confidence in you. Adventures can increase your energy reserves and help you achieve difficult goals. Adventurous trips can help deflect depression and anxiety. Traveling with your partner will make your trip more romantic and adventurous. Do climbing, camping, hiking, and diving to create your romantic adventure.
1. Paddle the Amalfi Coast: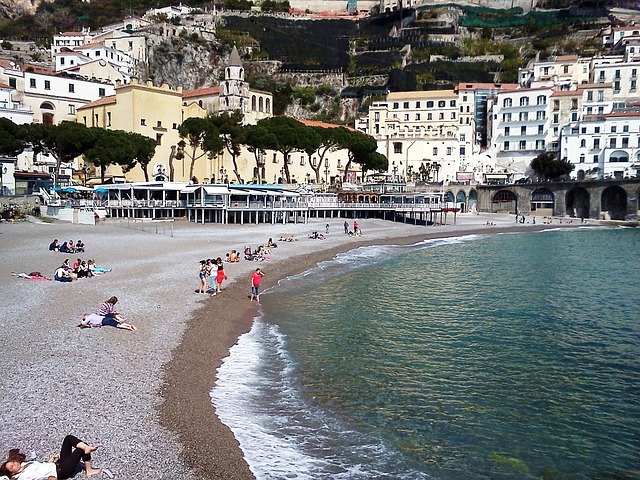 The Amalfi coast is a great overseas adventure travel destination if you are traveling with your partner. The Amalfi Coast destination is a blend of adventure, culture, history, and romance in one beautiful place. Exploring the Amalfi Coast by standup paddling will help you discover hidden gems above and underneath the water. The best way to explore the coast is to take a seat of a kayak with your partner to travel along for the ride. You can stop by pulling the paddle at the shore to enjoy appetizing Italian cuisine and local wine.
The Amalfi Coast is a stunning stretch of coastline in southern Italy that offers a perfect mix of adventure and romance. Paddling along its crystal-clear waters allows you to explore secluded coves, picturesque villages, and breathtaking cliffs. The adventure of navigating the sea with your partner by your side creates unforgettable memories.
2. Adventure Travel Surfing in Bali:
Bali is a popular romantic and top travel destination with beautiful resorts that provide peace and calmness to couples. Bali is well-known for its beaches, volcanic mountains, coral reefs, and surf. Add adventure to your trip by doing surfing in Bali. The peak surfing season in Bali is in the dry season. Surfing in Bali is on the wish list of every surfer. There are plenty of surf spots for surfers. The surf areas for every skill level from beginner to pro are available. Each area in Bali provides a unique beauty. It is worth visiting Bali to have a sight of the beautiful landscape.
Bali, often referred to as the "Island of the Gods," offers a captivating blend of natural beauty and culture. For couples seeking adventure, Bali's world-class surf spots are a must-visit. Riding the waves together amidst Bali's stunning coastal scenery is an exhilarating experience. The thrill of conquering the surf and the tranquility of Bali's surroundings make it an unforgettable destination for couples.
3. Hunt for the Northern Lights in Finland:
The best place to see the Northern lights in Finland is the Northern Lapland. The most beautiful light show in Finland is the Aurora Borealis. It can be seen in a range from glass igloos to luxury suites. The red, green, and orange lights dance high above in such a powerful and unique natural phenomenon that it changes life down on Earth. It is so overwhelming to watch and is a once-in-a-lifetime experience for everyone. It is more romantic to watch with your partner while staying in a glass igloo with a beautiful view of the sky overhead all night.
Finland's Northern Lapland is a magical destination for couples seeking the Northern Lights. Watching this spectacular natural phenomenon together is a romantic and awe-inspiring experience. Cozying up in a glass igloo with your loved one while witnessing the dancing colors of the Aurora Borealis is an unforgettable memory that you will cherish forever.
4. Go on Safari in Africa: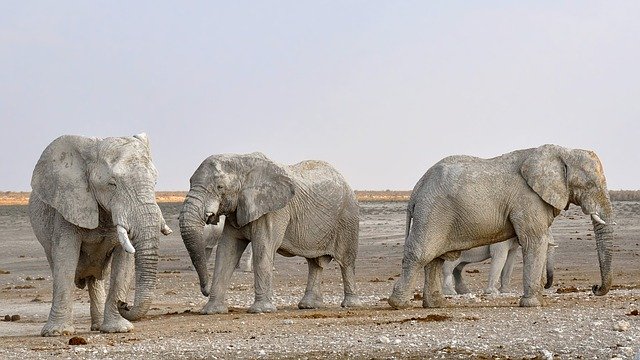 Going on Safari in Africa is a great idea for adventure tourism. An African Safari is the most romantic experience a couple can enjoy mixing with wildlife and beautiful lodges. You can spend the day enjoying spotting amazing wildlife creatures such as lions, leopards, giraffes, tigers, etc., and at night, you can enjoy delicious cuisines and comfortable suites that reflect the local culture. Visitors can drive through the animal's habitat and watch and feed the animals from their cars.
Africa's diverse wildlife and stunning landscapes make it an ideal destination for an adventurous and romantic safari. Sharing close encounters with majestic animals like lions and elephants while staying in luxurious lodges is an experience like no other. The thrill of a safari adventure combined with the serenity of the African wilderness creates lasting memories for couples.
5. Hot Air Ballooning in Cappadocia, Turkey: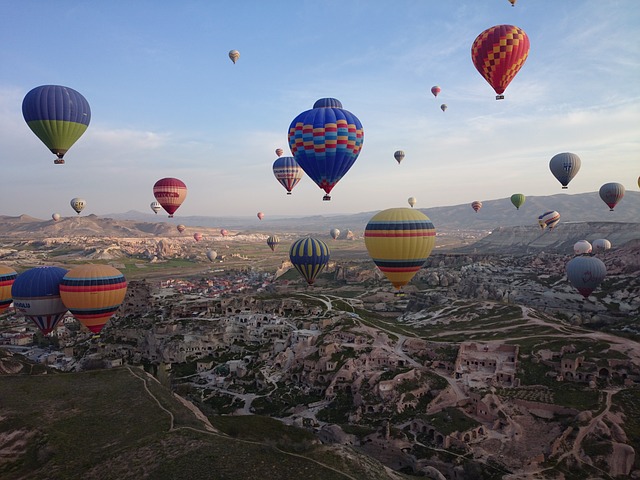 Hot air balloon rides in Cappadocia are one of the most popular overseas adventure travel tours and best destinations in the world. Because of Cappadocia's rich and diverse cultural history, it is considered a World Heritage site. Floating in a hot air balloon is the most thrilling and romantic experience one can have. Drift over the spectacular fairyland landscape to enjoy the beautiful view from the balloon to the ground. Take the flight in the daytime because of the climatic and wind conditions and the sunrise. The flight lasts between 45 minutes to two hours. This ballooning experience is wonderful, especially when you are sharing it with someone you love.
Cappadocia, with its surreal landscape of cone-shaped rock formations and cave dwellings, is an enchanting destination for couples. Soaring above this otherworldly terrain in a hot air balloon offers a breathtaking perspective. The serene and romantic atmosphere of Cappadocia combined with the thrill of a hot air balloon ride creates a truly unforgettable experience for couples.
In conclusion, overseas adventure travel for couples offers an incredible opportunity to create lasting memories and strengthen your bond. Whether you choose to paddle the Amalfi Coast, surf in Bali, hunt for the Northern Lights in Finland, go on safari in Africa, or experience hot air ballooning in Cappadocia, these adventures will be cherished for a lifetime. Additionally, there are numerous other romantic destinations around the world, each with its unique charm, waiting to be explored by couples seeking unforgettable experiences together.
Travel Tips for Your Overseas Adventure:
Before embarking on your overseas adventure travel as a couple, it's essential to be well-prepared. Here are some travel tips to enhance your experience:
Plan Together: Collaborate with your partner to plan the trip, including choosing destinations and activities that both of you will enjoy.
Pack Light: Avoid overpacking and stick to essentials. This will make traveling more convenient and reduce the hassle of lugging around heavy bags.
Travel Insurance: Invest in comprehensive travel insurance to cover unexpected situations such as trip cancellations, medical emergencies, or lost luggage.
Learn Local Phrases: Familiarize yourself with basic phrases in the local language of your destination. It can go a long way in making connections with locals.
Stay Flexible: While planning is crucial, remain open to spontaneity. Some of the best adventures come from unexpected opportunities.
Safety First: Prioritize safety by following local guidelines, taking necessary vaccinations, and keeping your belongings secure.
Capture Memories: Document your journey with photos and videos. These memories will be cherished for years to come.
Other Tourist Attractions:
Apart from the mentioned overseas adventure travel destinations, there are plenty of other tourist attractions around the world that offer memorable experiences for couples:
1. Venice, Italy:
Venice is renowned for its romantic ambiance. Take a gondola ride through the iconic canals, explore historic architecture, and savor delectable Italian cuisine. It's a city that oozes charm and is perfect for a romantic getaway.
2. Santorini, Greece:
Santorini's stunning sunsets and crystal-clear waters make it a dream destination for couples. Enjoy leisurely strolls through the quaint villages, relax on beautiful beaches, and dine at cliffside restaurants with panoramic views.
3. Kyoto, Japan:
Kyoto offers a blend of culture and natural beauty. Explore ancient temples, participate in traditional tea ceremonies, and wander through picturesque bamboo groves. The city's serene atmosphere is ideal for couples seeking tranquility.
4. Bora Bora, French Polynesia:
Bora Bora is the epitome of paradise. Overwater bungalows, clear turquoise waters, and vibrant marine life make it a top choice for honeymooners. Snorkeling and diving here are unforgettable experiences.
5. Prague, Czech Republic:
Prague's fairytale-like architecture and cobblestone streets create a romantic setting. Visit Prague Castle, stroll across Charles Bridge, and enjoy live music in historic squares. The city's rich history adds depth to your adventure.
6. Machu Picchu, Peru:
For couples seeking adventure and culture, Machu Picchu is a must-visit. Hike the Inca Trail together, explore ancient ruins, and witness the breathtaking sunrise over the Lost City of the Incas.
FAQs
Is overseas adventure travel suitable for all couples?

Overseas adventure travel can be tailored to suit different preferences and fitness levels, making it accessible to most couples.

When is the best time to visit the Amalfi Coast for paddleboarding?

The best time for paddleboarding on the Amalfi Coast is during the summer months when the weather is warm and the sea is calm.

What is the best season to witness the Northern Lights in Finland?

The Northern Lights in Finland are best seen during the winter months, from September to March.

Are hot air balloon rides in Cappadocia safe?

Yes, hot air balloon rides in Cappadocia are generally safe when operated by reputable companies with experienced pilots.

What should I pack for an African safari adventure?

It's essential to pack comfortable clothing, sunscreen, a good camera, and binoculars for an African safari adventure.