Welcome, adventurers! If you're seeking an exhilarating dive experience that transcends the ordinary, you're in for a treat! Join me on a seven-day journey where we'll delve into the world of tech diving in Nusa Lembongan, Bali. It's a thrilling odyssey, brimming with marine life, vibrant corals, and the allure of the deep sea. Buckle up for an underwater escapade that's tailor-made for divers seeking something extraordinary.
I. Introduction to Nusa Lembongan
A Quick Overview
Nusa Lembongan, nestled southeast of Bali, Indonesia, is a picturesque island that lies within the Nusa Penida district. It's a serene sanctuary, far removed from the clamor of city life, boasting stunning beaches, azure waters, and lush greenery—a veritable paradise awaiting exploration.
Accessibility to the Island
Accessing this aquatic haven is convenient, with a brisk 30-minute speedboat ride from Sanur or a longer ferry journey from Padangbai. However, prolonged stays require proper documentation, so be prepared.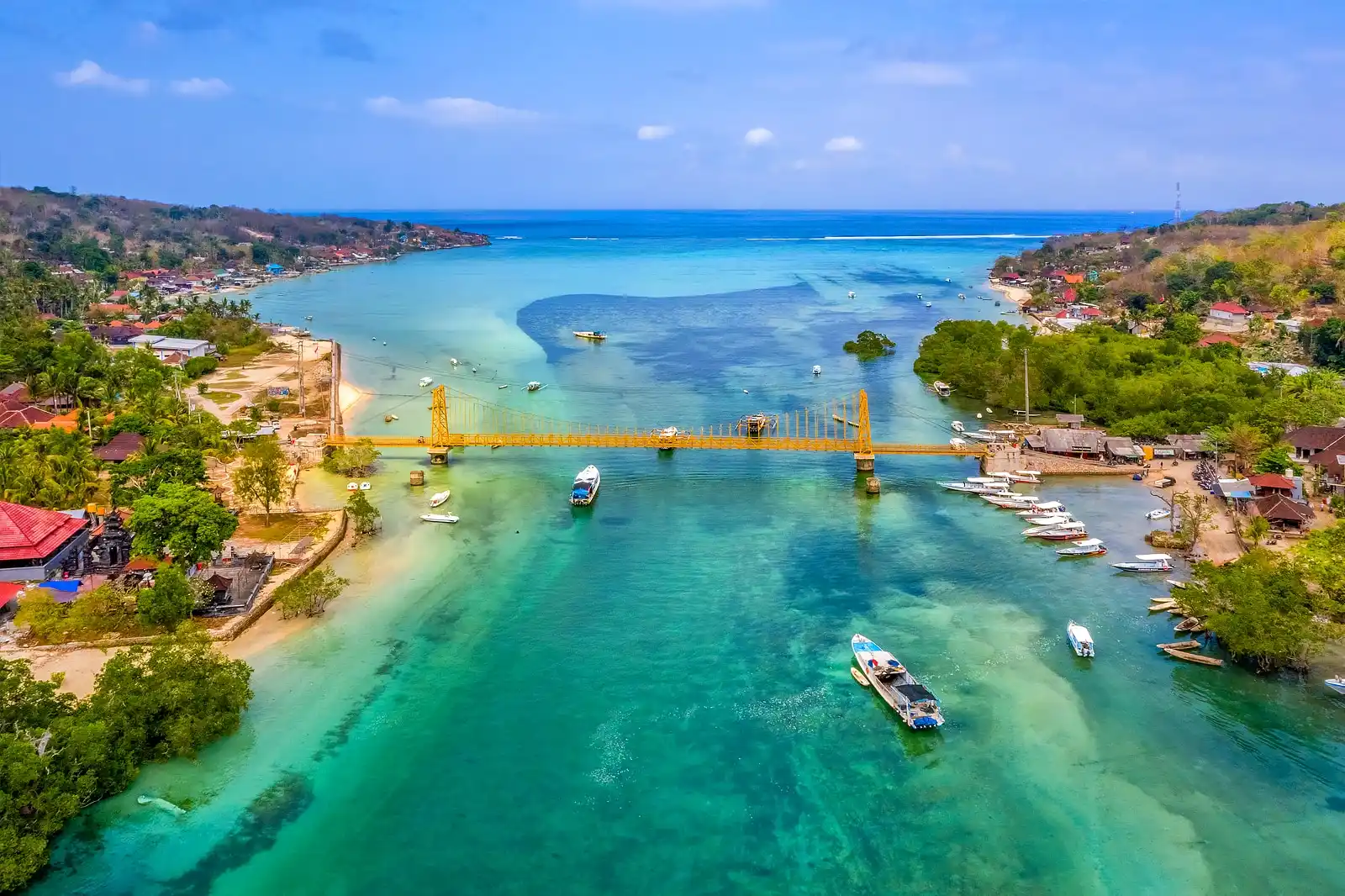 To fully immerse yourself in this diving expedition, choosing the right accommodation is key. Nusa Lembongan offers an array of cozy retreats, ensuring a comfortable base for your adventure.
II. No Mucking About – Getting Started with Tech Diving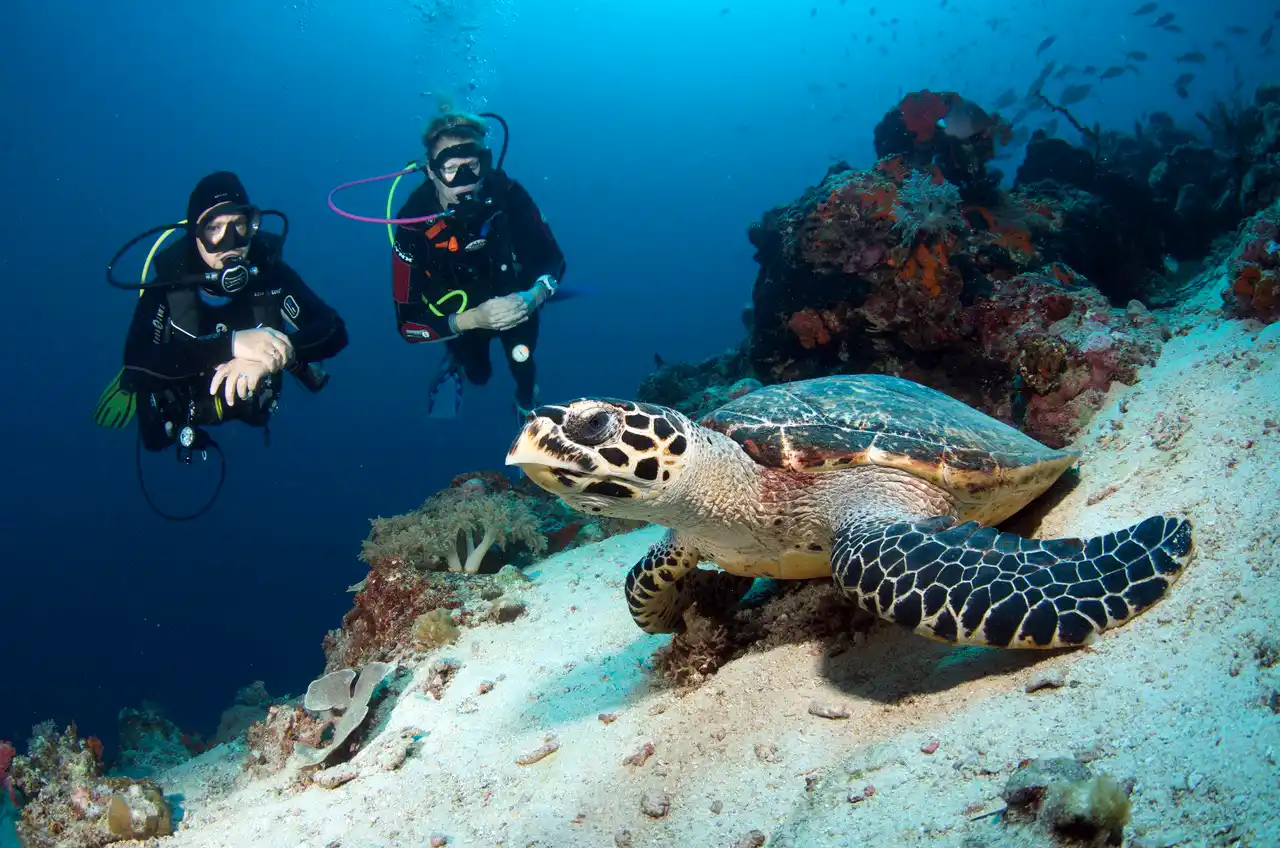 Understanding Tech Diving
Tech diving is a sophisticated evolution of traditional scuba diving. It's a realm of deep-sea exploration that demands meticulous preparation, encompassing facets such as decompression theory, gas planning, equipment management, and underwater troubleshooting. This isn't for the faint-hearted—it's a serious endeavor requiring dedication and knowledge.
Reasons for Choosing Nusa Lembongan for Tech Diving
The allure of Nusa Lembongan for tech diving lies in its exceptional dive centers. These centers offer comprehensive training covering advanced gas blending, deep diving techniques, and a hands-on approach that makes learning a fulfilling experience.
III. Getting Out The Gear – Training and Skill Development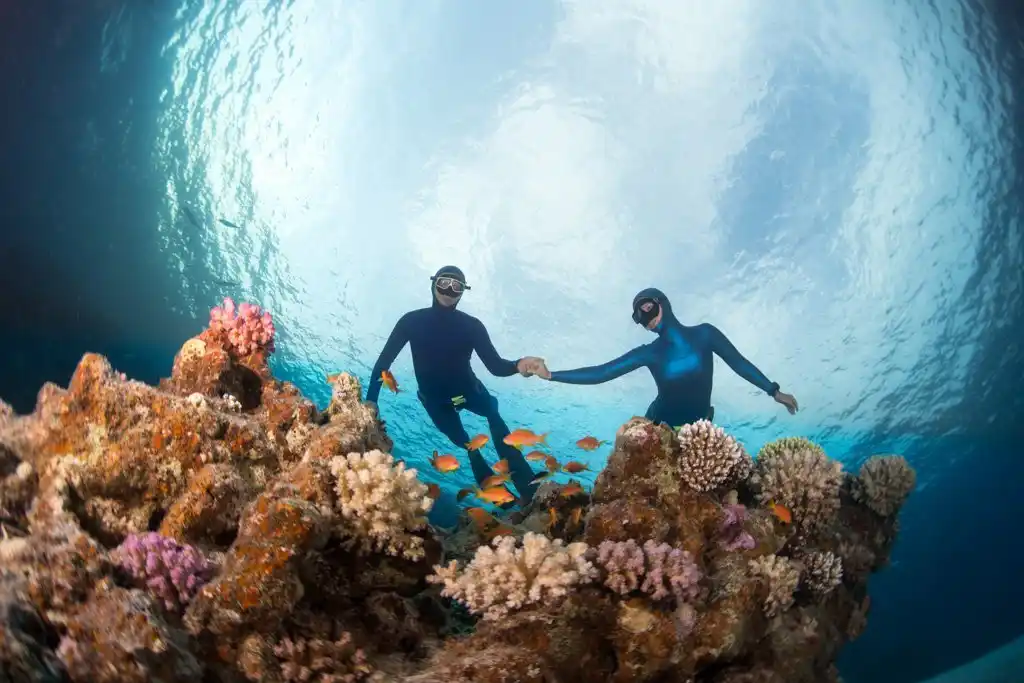 Tech Diving Courses Overview
Embarking on a tech diving course in Nusa Lembongan spans an intense week akin to an educational voyage, but with an added thrill. The initial lessons are crucial, covering dive planning, gas management, decompression theory, and crucial safety protocols—a foundation not to be overlooked.
Phases of Training
The journey involves transitioning from classroom theories to practical applications in controlled waters. Mastering gear setups, buoyancy control, and safety drills precede venturing into open water dives across Nusa Lembongan, progressively challenging and refining your skills.
Importance of Practical Application
The supervised open water dives around Nusa Lembongan are pivotal. Each dive, meticulously guided by seasoned instructors, elevates your confidence and competence, emphasizing the value of time and dedication in mastering tech diving.
IV. The Good Bits – Exploring Nusa Lembongan's Dive Sites
Dive Sites Overview
Nusa Lembongan presents a cornucopia of dive sites, each offering a distinct underwater spectacle. Crystal Bay stands out with its kaleidoscopic corals and occasional encounters with majestic manta rays. Its crystalline waters provide impeccable visibility—an ideal backdrop for the challenges of tech diving.
Descriptions of Key Dive Sites
Venturing further, Blue Corner beckons the adventurous. Here, robust currents attract diverse schools of fish, creating an exhilarating setting for drift dives. For an alternative experience, Mangrove Point unveils the island's submerged mangrove forests—a captivating realm teeming with reef sharks, tropical fish, and an array of marine fauna. These sites unveil new wonders with every descent, underscoring the significance of preserving these underwater ecosystems.
V. It's Not All Smooth Sailing – Overcoming Challenges and Pushing Limits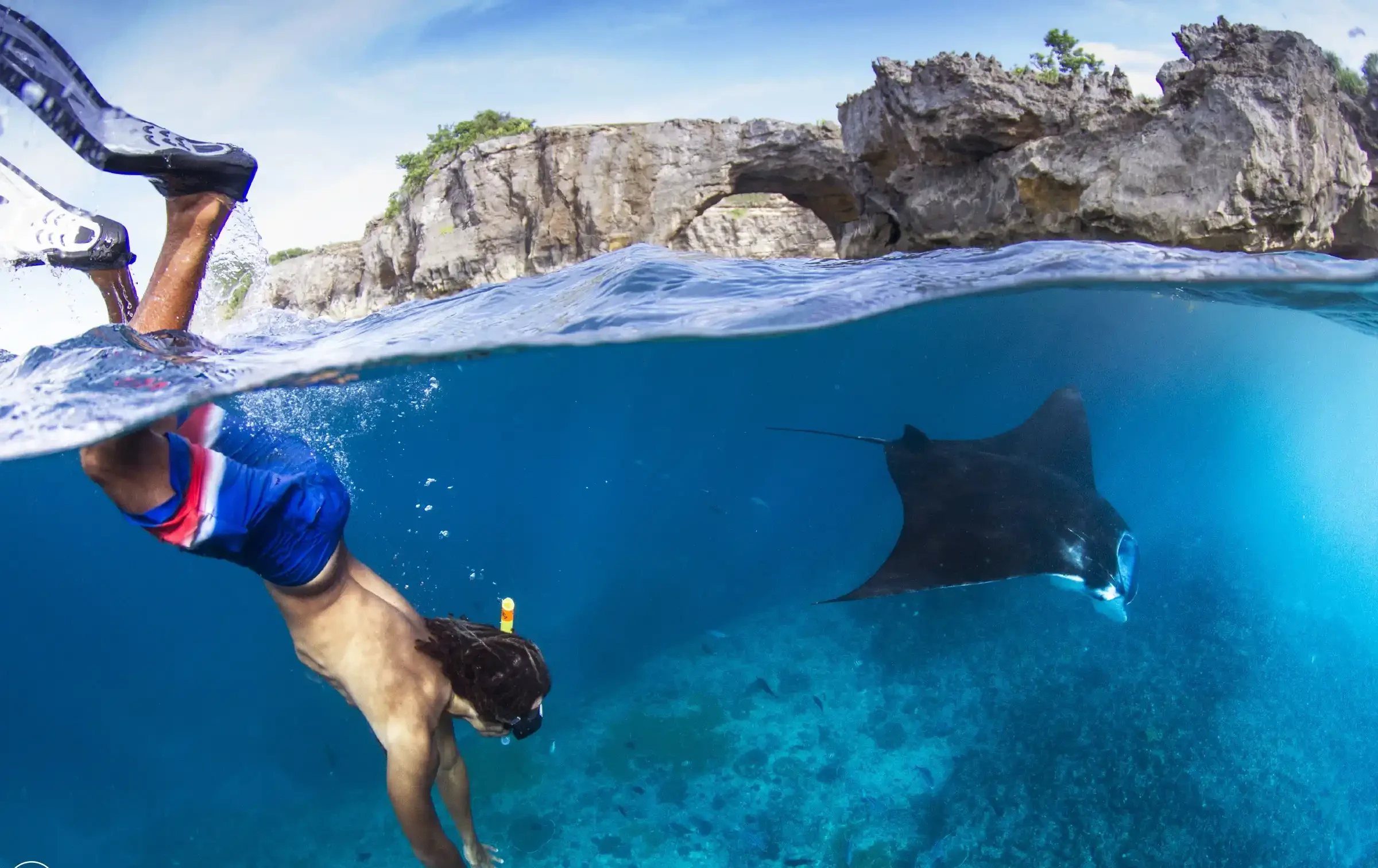 Challenges of Tech Diving
Transitioning from theory to practice, tech diving poses formidable challenges. Navigating narrow passages and exploring uncharted corners of the sea tests your mettle. Yet, within these challenges lies the essence of personal growth and the thrill of conquering each hurdle, fostering resilience and determination.
Personal Growth and Team Dynamics
While the trials are individual, the journey is communal. Instructors provide unwavering support, and camaraderie among fellow divers creates an environment fostering mutual encouragement. This sense of unity propels divers to reach for Divemaster courses in Bali and explore the depths with newfound confidence—a testament to the transformative power of tech diving.
VI. A Week in the Life – Your 7-Day Itinerary to Tech Diving Expertise
Daily Breakdown of Training Activities
Day 1: Introduction Commence your journey with a comprehensive introduction to tech diving principles, setting the stage for the week ahead.
Day 2: Increased Range Delve deeper into theory, exploring how to safely navigate depths beyond 40 meters. Follow it up with a light practical dive to acclimate to the new gear.
Day 3: Deep Dive Experience Under the vigilant guidance of your instructor, embark on your maiden deep dive, navigating potential risks and mastering ascent protocols.
Day 4: Exploring Different Environments Transition into diverse diving environments, from caves to shipwrecks, gaining valuable insights into the nuances of each condition.
Day 5: Practical Application Put theoretical knowledge into practice with simulated dives, preparing you for real-life challenges.
Day 6: Specialized Knowledge Delve into specialized gas mixtures, decompression procedures, and advanced techniques, culminating in hands-on application.
Day 7: Culminating Dive The pinnacle of your training—a comprehensive technical dive that integrates all your acquired skills and knowledge.
VII. The Real Deal – Becoming a Tech Diving Pro
Congratulations! After seven days of dedicated learning and diving, you emerge as a certified tech diving expert. This achievement isn't just about gaining skills; it's a testament to your perseverance, resilience, and the relentless pursuit of underwater exploration.
Certification and Its Significance
The certification marks the threshold to a realm where wrecks, marine life, and mysteries await your exploration. It's a key unlocking boundless opportunities for underwater adventures and discoveries.
Future Prospects and Encouragement
Your journey doesn't culminate with the certification—it's a gateway to a world of untold adventures. From uncovering uncharted wrecks to encountering rare sea creatures, the possibilities are endless. Embrace the ocean's call, for it invites you to dive deeper into the unknown.
Embarking on the journey of becoming a tech diving expert in Nusa Lembongan isn't just an adventure; it's a transformative experience. It commences with training under a proficient divemaster instructor in Lembongan, guiding you through a world where the ocean becomes your compass.
Closing Thoughts
Dive into this unparalleled adventure, unravel the mysteries of the deep, and let the ocean be your guiding force. Trust me, the experiences that await are beyond compare.
1. Is tech diving suitable for beginners?
Tech diving demands prior experience in scuba diving. It's recommended to build proficiency in recreational diving before venturing into tech diving.
2. What are the essential prerequisites for tech diving?
A tech diving course typically requires divers to have an Advanced Open Water certification, good physical fitness, and a solid understanding of basic dive skills.
3. What safety measures should be prioritized in tech diving?
Safety is paramount in tech diving. Maintaining proper equipment, adhering to dive plans, and continuous communication with dive buddies and instructors are crucial safety practices.
4. How long does it take to become a certified tech diver?
The duration varies based on individual learning pace, course structure, and proficiency level. On average, it spans around a week of intense training and practice.
Travel Tips
1. Packing Essentials for Tech Diving in Nusa Lembongan
Ensure your dive gear is in top condition, pack appropriate clothing for warm weather, and don't forget essentials like sunscreen and insect repellent.
2. Respect the Marine Environment
Prioritize responsible diving practices. Avoid touching or disturbing marine life, and adhere to established dive protocols to preserve the fragile underwater ecosystem.
Learning Tips
1. Embrace Patience and Persistence
Tech diving requires dedication and patience. Don't rush the learning process; take the time to master each skill and theory thoroughly.
2. Regular Practice and Review
Practice is key. Regularly revisiting dive theories and honing skills through practice dives solidifies your understanding and builds confidence.