If you're an ardent traveler looking to update your list of must-visit places, you might find the Okanagan Valley in British Columbia, Canada, an irresistible addition. Having traversed the globe for many years, I've been driven by a variety of motivations to embark on my journeys. Whether it's the allure of vast open spaces, the thrill of exploring uncharted territories, or the resilience needed to overcome the challenges of travel, there's something undeniably captivating about hitting the road. Recently, my wanderlust led me to British Columbia, but it wasn't a spontaneous adventure. Instead, I was invited by a dear friend to explore the wonders of the Okanagan Valley.
One of the key reasons this trip appealed to me was the promise of outdoor activities. With a mild climate year-round and an abundance of vineyards and orchards, the Okanagan Valley exudes charm in every season. It's no surprise that my friend is already scouring Summerland houses for sale on the western shores of Okanagan Lake, eager to make this picturesque place his new home.
The Okanagan Diaries
Traveling through the Okanagan Valley unveils a treasure trove of experiences that you'll hold dear. You can stroll along the lakeside or bask in the sun beside the water, making each day an adventure waiting to happen.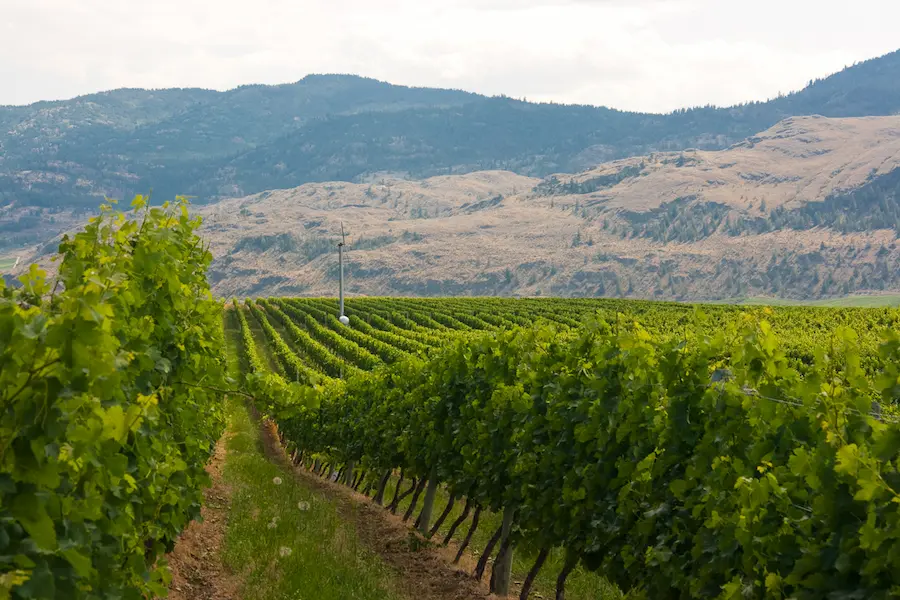 Our first day in the Okanagan Valley began with a visit to the Dominion Radio Astrophysical Observatory, renowned not just in British Columbia but worldwide. This unique destination offers self-guided tours that provide insights into the facility's operations. For a deeper understanding, you can opt for a guided tour and immerse yourself in the surrounding natural beauty.
2. Northern Winery in Larch Hills
If you have a penchant for wine and have heard about the renowned wineries in British Columbia, a visit to Larch Hills is a must. Be prepared to don warm attire since the northern region tends to be cooler. Enjoy wine tasting in the winery's tasting room, explore the diverse wine varieties on offer, and revel in the mesmerizing scenery.
3. Walk on the Longest Wooden Wharf
As a seasoned traveler, I've managed to stay in shape through my many explorations. I particularly relished walking along the longest wooden wharf while soaking in the history that envelops this unique attraction. It's undeniably one of the Okanagan Valley's top spots. Our visit was somewhat hurried, as my friend had plans to explore land for sale in Summerland, considering the prospect of building a home in this beautiful region. This visit stoked my own desire to own a piece of this paradise, and both of us ended up visiting one of the most esteemed community developers in the area, Hunters Hill. Their innovative communities are making life more fascinating in this enchanting locale.
4. Lavender Herb Farm in Okanagan
The Lavender Herb Farm in Okanagan is a visual delight for travelers with an affinity for the traditional craft of producing lavender oil. If you're keen on exploring farm boutiques, this is a place you'll relish.
5. Take a U-turn Toward an Orchard
Okanagan Valley is a paradise for fruit lovers and those who relish picking fresh vegetables for their meals. The prospect of buying fruits like peaches, apples, apricots, and cherries is a delight that can become a reality if you explore the best places to live in Okanagan. Visit the orchards during the harvest season to savor the freshest produce.
6. Enjoy a Ride on the Steam Railway at Kettle Valley
If you've never experienced the sheer pleasure of riding a steam railway, Kettle Valley beckons. Embark on the journey of a lifetime as the train whistles through beautiful vineyards, orchards, and offers breathtaking views of the lake region and its surroundings.
7. Visit the Lakeside Ellison National Park
Ellison National Park, located on the shores of Okanagan Lake, is a hidden gem that remains off the beaten path for many travelers. It's just a 20-minute journey from the lake, making it an ideal destination for those seeking tranquility and seclusion. If you prefer less crowded locations and enjoy beach areas, you can opt for short trail hikes or indulge in paddleboarding on the lake.
8. Skiing in Silver Star Mountain Resort
Regardless of when you visit the lush Okanagan Valley, skiing in the majestic Silver Star Mountain Resort should be at the top of your to-do list. The ski terrain is nothing short of magnificent, and you'll relish gliding down the slopes in this stunning region.
9. Starlight Drive-in Theatre
Enderby is home to the Starlight Drive-in Theatre, one of the last of its kind. I took a break here to watch a movie while my friend continued his house-hunting expedition, exploring homes for sale in Summerland. It seemed that nothing could deter him from making this valley his home, where life unfurls like a scenic journey.
10. Enjoying Water Sports Activities
After an extensive tour of sightseeing, I decided to take a break and engage in water sports activities. I was fortunate to enjoy wakeboarding and tubing, adding a sense of thrill to my Okanagan Valley experience. You can also rent boats for serene days when the water is calm.
11. Hiking in Paul's Tomb
Despite its somewhat eerie name, Paul's Tomb is a beloved destination among the locals in Summerland. It offers captivating views and an intriguing backstory. To top it off, there's a delightful surprise waiting at the end – a beautiful and secluded beach where you can while away the hours, unwinding and having fun.
If you find yourself enticed by the array of activities and sightseeing opportunities in the Okanagan Valley, you're not alone. For travel enthusiasts like me, the Okanagan Valley is a gift that keeps on giving. I extend my gratitude to my friend for introducing me to this idyllic location, which has become the home of choice for numerous individuals seeking a tranquil life in British Columbia. Before you set out to explore the breathtaking Okanagan Valley, ensure that you are well-prepared with all your travel essentials to fully savor the experience.
FAQs
1. What is the Best Time to Visit Okanagan Valley?
The best time to visit the Okanagan Valley largely depends on your preferences. If you're a fan of warm weather and outdoor activities, the summer months from June to August are ideal. This is when the vineyards and orchards are in full bloom, and water-based activities are at their peak. If you prefer a more tranquil experience and don't mind cooler temperatures, the shoulder seasons of spring (April to May) and fall (September to October) offer pleasant weather and fewer crowds. Winter in the Okanagan Valley is perfect for snow sports enthusiasts, with skiing and snowboarding opportunities from December to February.
2. How Can I Get to the Okanagan Valley?
The Okanagan Valley is accessible by both air and road. The Kelowna International Airport (YLW) is the primary gateway to the region and is well-connected to major cities across Canada and the United States. You can also drive to the Okanagan Valley from nearby cities, with routes from Vancouver, Calgary, and other major centers. The scenic drive offers picturesque views and is a great way to start your journey.
3. What Are the Must-Try Local Dishes?
When in the Okanagan Valley, don't miss the opportunity to savor some of the region's delectable dishes. You must try fresh Okanagan cherries, renowned for their sweet and juicy flavor. Also, sample the local wines, particularly the Okanagan Valley's famous ice wines. Other culinary delights include bannock (a type of flatbread), fresh peaches, and locally sourced cheeses.
4. Are There Any Cultural Festivals or Events in the Okanagan Valley?
Yes, the Okanagan Valley hosts several cultural festivals and events throughout the year. One of the most famous is the Okanagan Wine Festival, which celebrates the region's vibrant wine culture. The Center of Gravity Festival in Kelowna is an annual sports and music festival that draws crowds from all over. Additionally, the Penticton Peach Festival, celebrating the abundance of peaches, is a must-visit for those in the area during late summer.
5. What Are Some Tips for Exploring the Okanagan Valley Safely?
Stay hydrated: The Okanagan Valley can get quite warm in the summer, so be sure to drink plenty of water, especially if you're spending time outdoors.
Sunscreen and hats: Protect yourself from the sun by applying sunscreen and wearing a hat.
Respect nature: When hiking or exploring the wilderness, be mindful of the environment and leave no trace.
Wine tasting etiquette: If you plan to visit wineries, remember to drink responsibly and have a designated driver or arrange for transportation.
Wildlife encounters: The region is home to diverse wildlife, so keep a safe distance if you encounter animals in their natural habitat.
Travel Tips
Pack Layers: Due to the fluctuating temperatures, it's a good idea to pack clothing in layers so you can adapt to the weather throughout the day.
Wine Tours: If you're a wine enthusiast, consider joining a guided wine tour to explore the region's vineyards and wineries safely.
Local Farmers' Markets: Visit the local farmers' markets to taste fresh, locally grown produce and artisanal products.
Cycling: The Okanagan Valley offers excellent cycling routes. Rent a bike and explore the area at your own pace.
Boating: If you enjoy water activities, consider renting a boat to explore Okanagan Lake.