Are you an avid golfer or simply seeking an unforgettable vacation that seamlessly blends scenic beauty with an enjoyable round of golf? The United States offers a myriad of golf destinations that cater to both enthusiasts and those yearning for a unique golfing experience. In this comprehensive guide, we will delve into the top golf destinations in the US, not only exploring the golf courses but also immersing ourselves in the surrounding landscapes and amenities that make each of these locations stand out.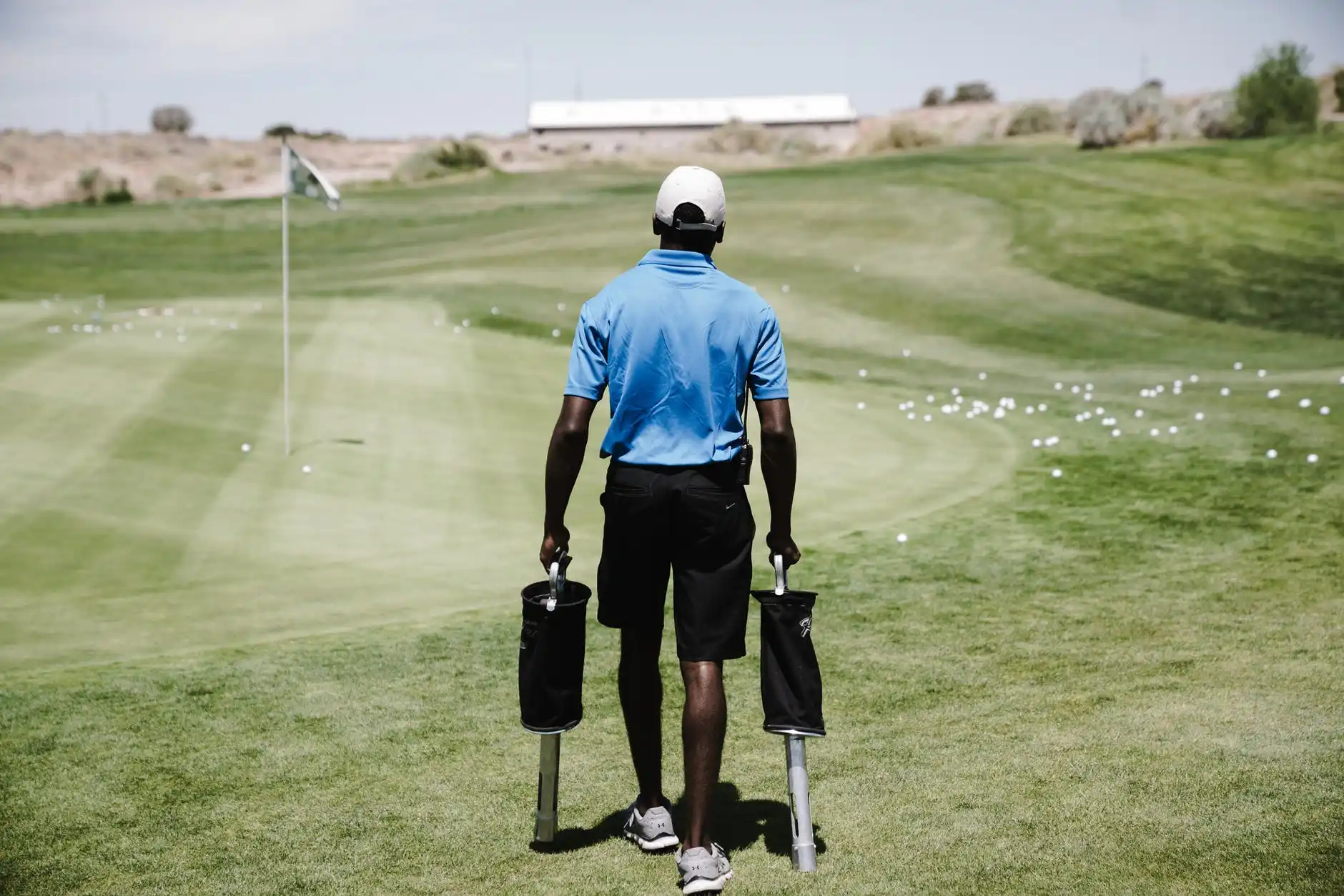 Golf in the Desert Oasis
Scottsdale, nestled in the heart of Arizona, offers golfers a unique experience amidst a stunning desert landscape. The juxtaposition of the lush green courses against the backdrop of mountain ranges creates a picturesque setting for your golfing escapade.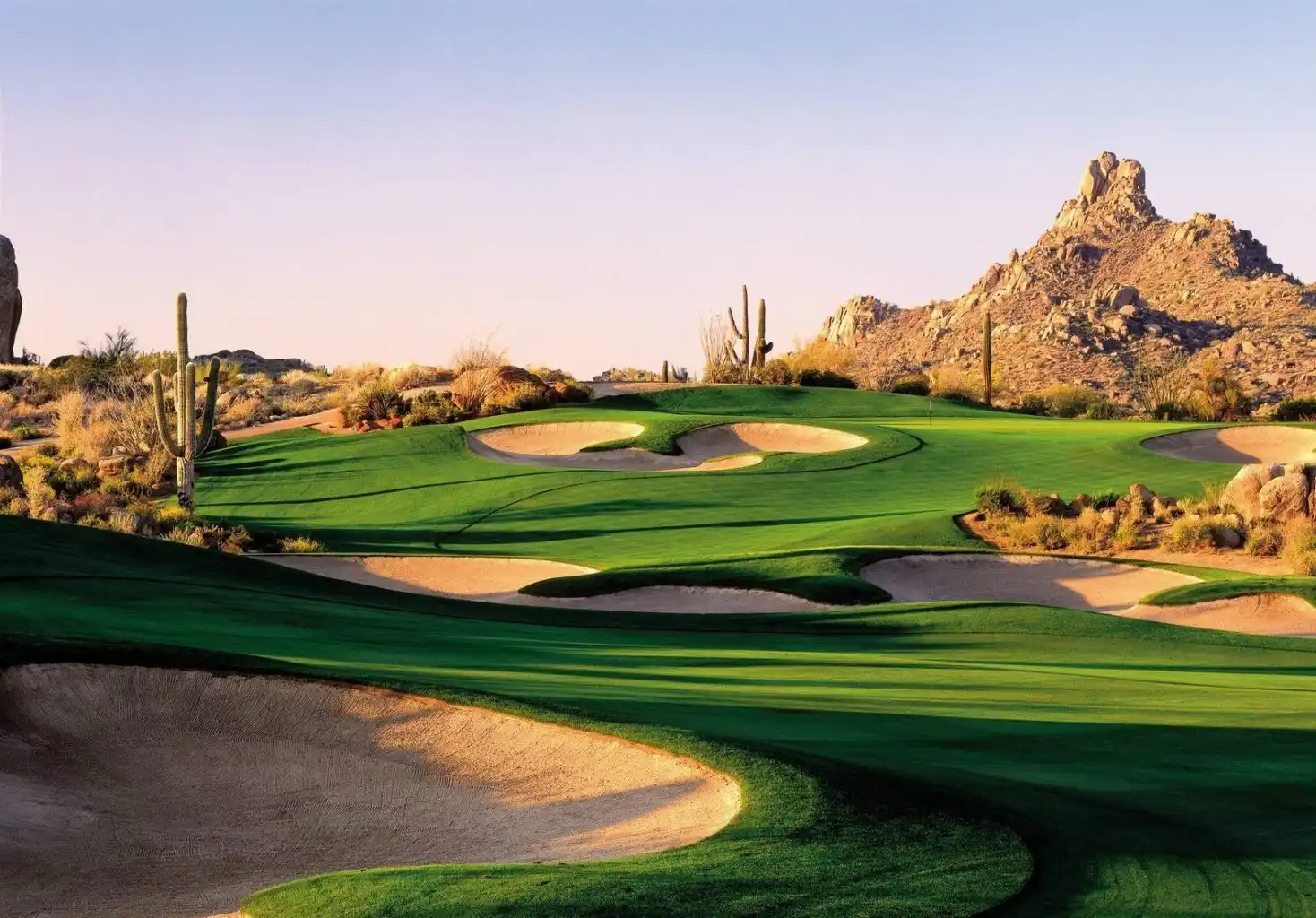 Accommodation Choices
Choose to stay in the historic Old Town, surrounded by vibrant restaurants, shops, and nightlife, or opt for a luxurious golf resort for a more upscale experience.
Signature Golf Courses
Don't miss the renowned Stadium Course at TPC Scottsdale, famous for hosting major golf events. Other notable courses include Gray Hawk Golf Club, AK-Chin Southern Dunes, and the budget-friendly Ocotillo.
Leisure Beyond Golf
Explore the vibrant arts scene in Old Town, embark on a hot air balloon ride over the Sonoran Desert, or rejuvenate at one of the many spas Scottsdale is renowned for.
2. Pebble Beach, California
Coastal Elegance and Golf Extravaganza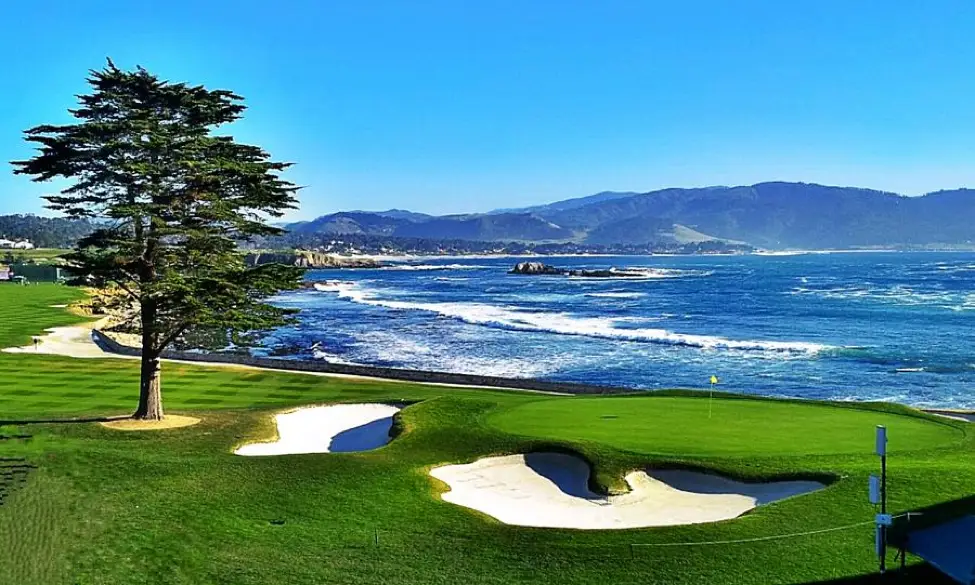 Pebble Beach, situated on the Monterey Peninsula, offers not just exceptional golf but also breathtaking views of the Pacific Ocean. Immerse yourself in a 5-star golfing and lodging experience.
Bucket List-Worthy
Make sure to include Pebble Beach in your travel plans for the ultimate stay and play experience. Explore the historic Del Monte golf course, the birthplace of the California State Amateur Championship, or challenge yourself on courses like Spanish Bay and Spyglass Hill.
Beyond Golf
Indulge in coastal walks along 17-Mile Drive, savor exquisite seafood at renowned restaurants like The Bench, and explore the artistic enclave of Carmel-by-the-Sea nearby.
3. Kiawah Island Golf Resort, South Carolina
Golfers' Paradise on Kiawah Island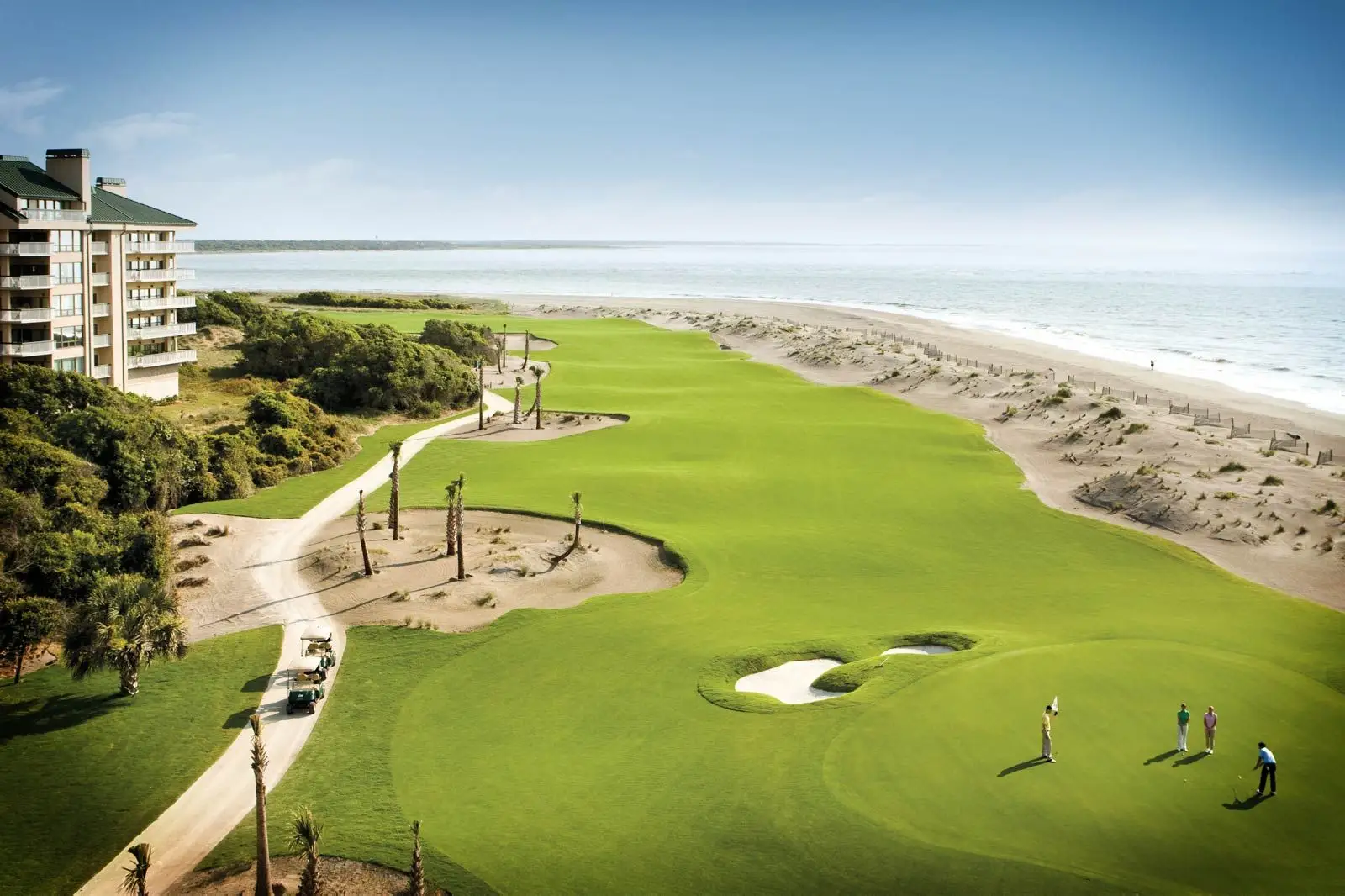 Just an hour's drive south of Charleston, the Kiawah Island Golf Resort beckons as a paradise for golf enthusiasts. From one-room accommodations to five-star Sanctuary hotels, this destination caters to every type of traveler.
Diverse Recreational Activities
Beyond the five golf courses, Kiawah Island offers a white sand beach for leisurely walks, creating the perfect ambiance for a memorable golf vacation.
Nature and Wildlife
Explore the island's rich biodiversity through guided nature tours or try your hand at kayaking through the salt marshes. The resort's commitment to conservation ensures a harmonious coexistence with nature.
4. Jacksonville, Florida
TPC Sawgrass: Home of Champions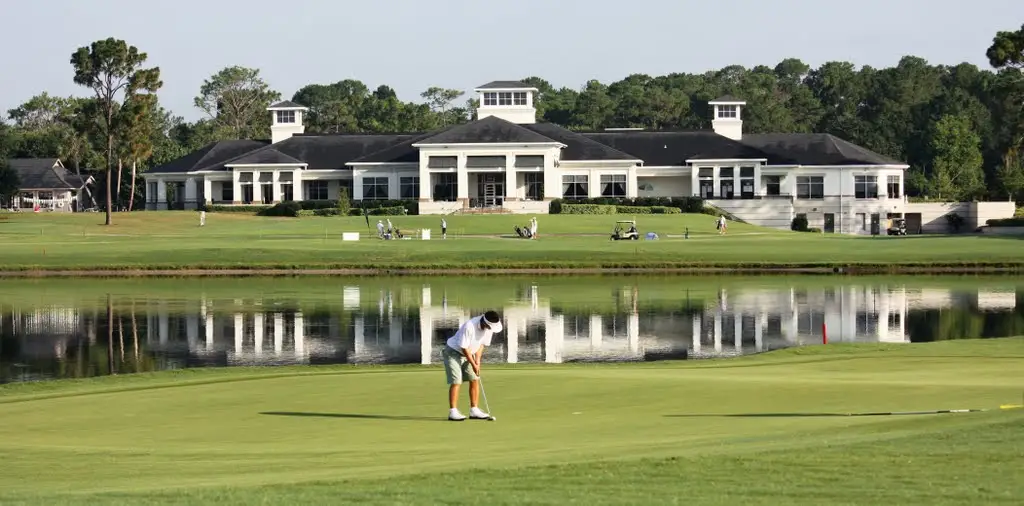 South of Jacksonville lies TPC Sawgrass, famed as the home of THE PLAYERS Championship. As a guest, you can access the Sawgrass Marriott and play in the prestigious Players Stadium and Dye's Valley.
Professional Feels for All Skill Levels
Even if you're not a pro, playing golf in these stadiums will leave you with lasting memories. After a game, indulge in the top-notch services of the Marriott Hotel at TPC Sawgrass.
Eclectic Dining
Explore the diverse culinary scene in Jacksonville, from upscale seafood restaurants to quirky food trucks. The Riverside Arts Market is a must-visit for its artisanal offerings.
5. Las Vegas, Nevada
Desert Golfing Extravaganza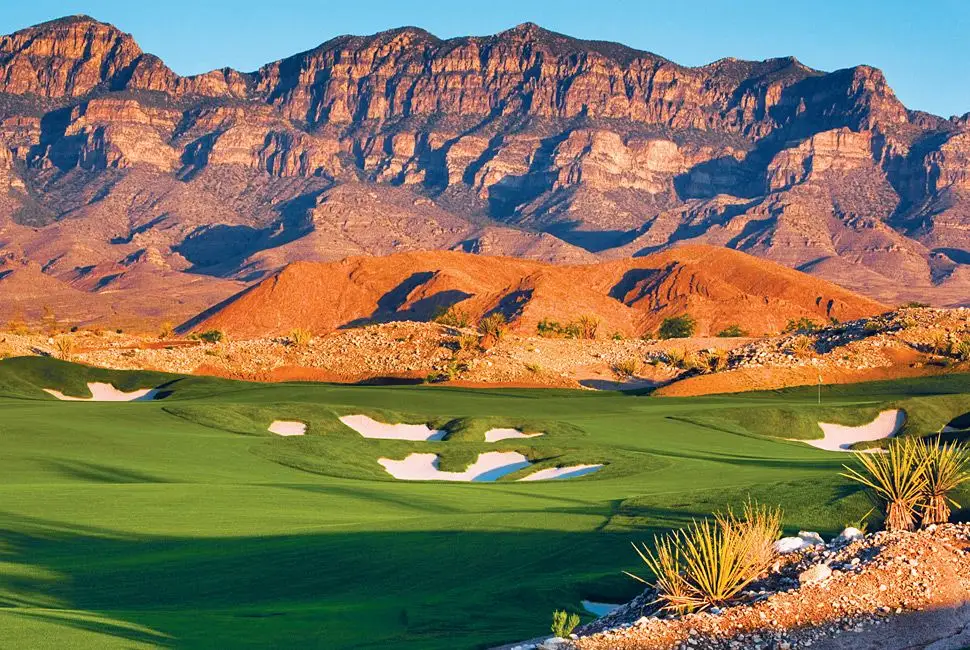 Las Vegas, synonymous with nightlife and entertainment, also boasts a range of golf destinations against the stunning desert backdrop. Enjoy golf from Bali Hai to the Pete Dye-designed courses at the Paiute Resort, just 30 minutes northwest of the city.
Accommodations for Every Budget
Whether you choose MGM Grand, Bellagio, or the luxurious Westin Lake Las Vegas Resort and Spa, you'll find accommodations to suit your budget while experiencing unique desert golfing.
Beyond the Casinos
Take in a show on the famous Strip, explore the natural wonders of Red Rock Canyon, or indulge in world-class dining experiences in this entertainment capital.
6. Hilton Head Island, South Carolina
Golfing Amidst Coastal Charm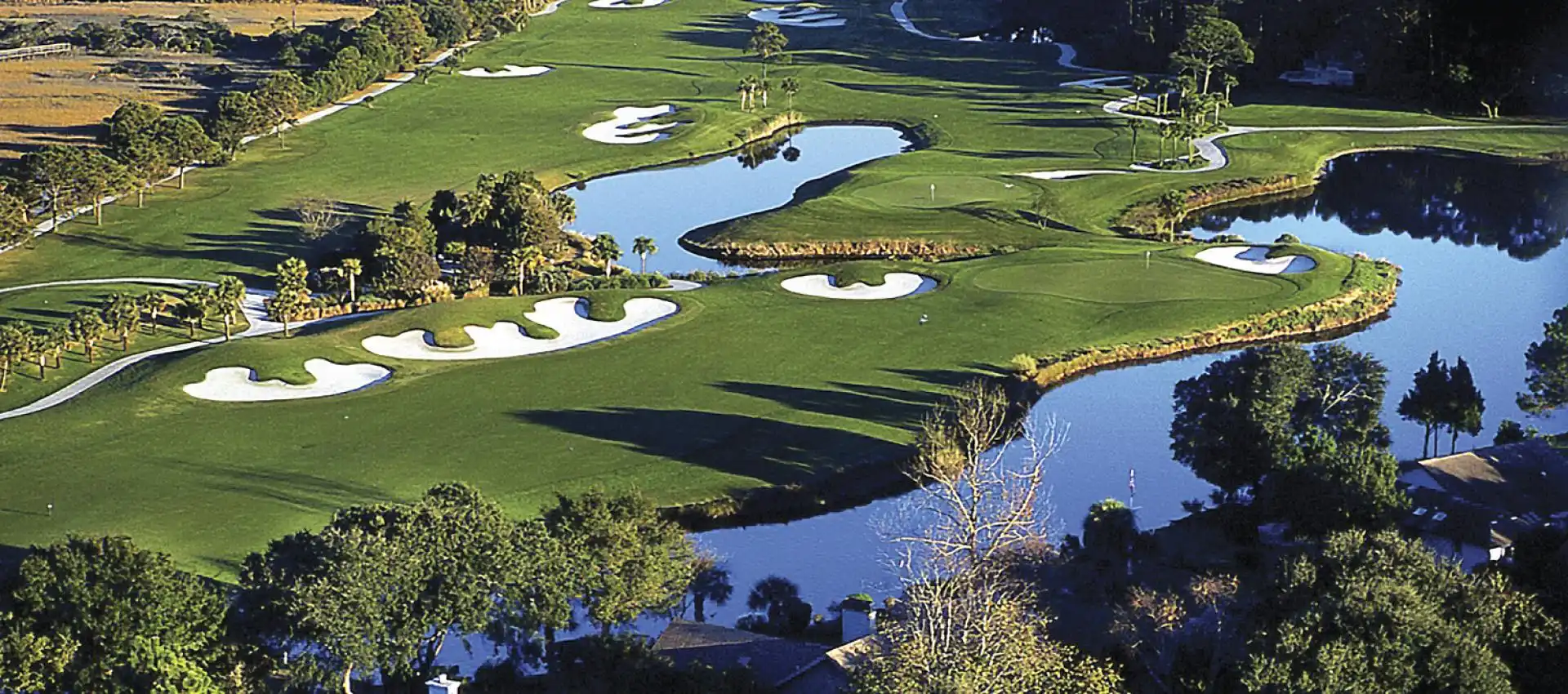 Hilton Head Island stands out as a favorite destination for traveling golfers. With up to 20 courses, including the PGA Tour venue Harbour Town Golf Links, this South Carolina gem offers a golfing experience against the backdrop of red and white lighthouses.
Accommodation Options
Opt for a stay in a 5-star hotel or consider renting a home or villa, providing flexibility for both solo travelers and those exploring the island with family or friends.
Explore the island's waterways with a kayaking or sailing excursion. Dolphin-watching tours and sunset cruises offer a different perspective on this coastal paradise.
7. Myrtle Beach, South Carolina
The Golf Capital of the World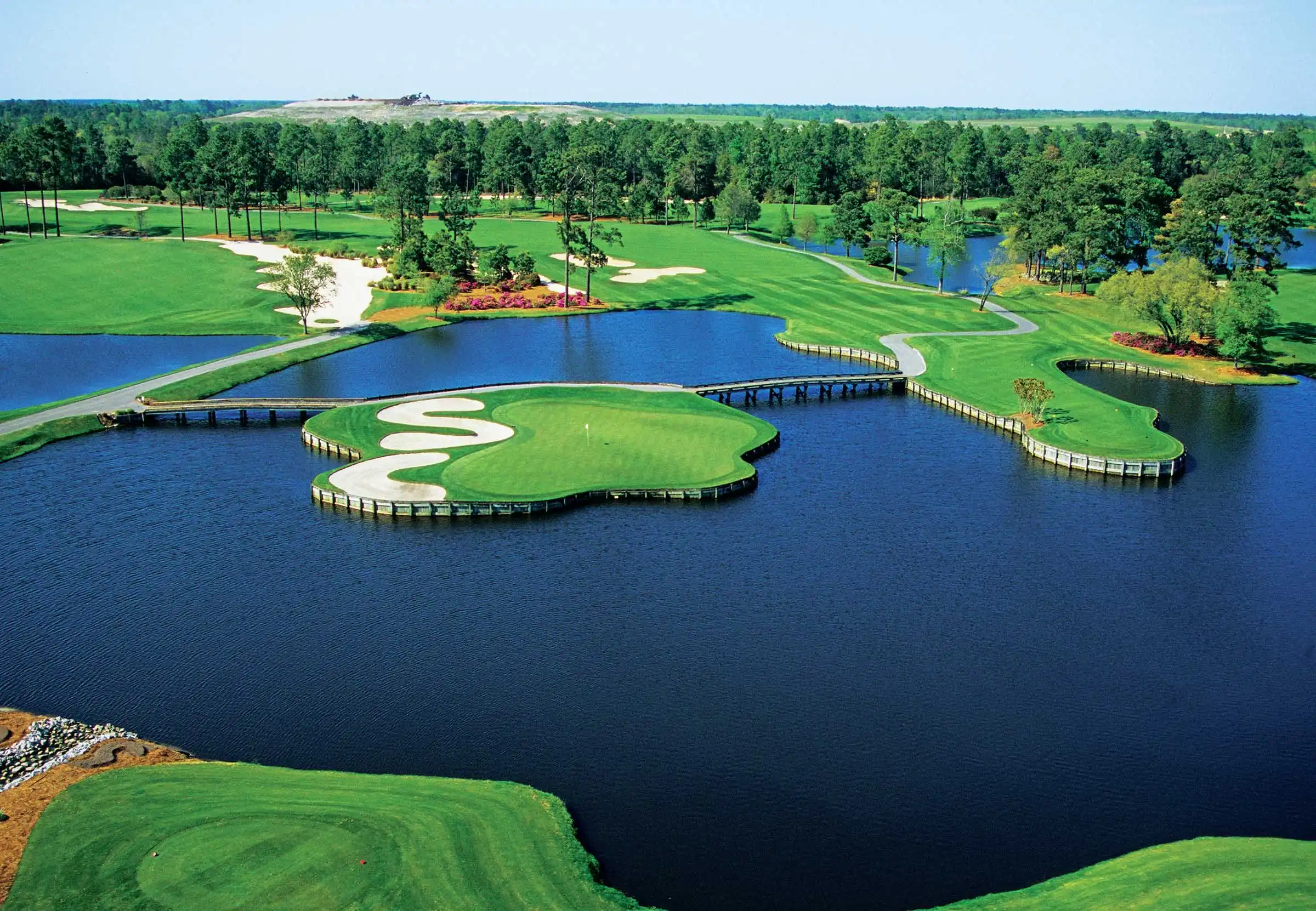 Stretching from north to south, Myrtle Beach is a golfer's haven with 80 award-winning courses. Dubbed the Golf Capital of the World, this destination promises one of the best golfing experiences.
Stay at Legends Gold and Resort
Immerse yourself in the golf culture and stay at Legends Gold and Resort, located 9 miles inland from Broadway at the Beach, offering an experience beyond just the golf course.
Entertainment Beyond Golf
Explore Broadway at the Beach for shopping, dining, and nightlife. Myrtle Beach's boardwalk and SkyWheel offer family-friendly entertainment against the backdrop of the Atlantic Ocean.
8. Palm Springs, California
Sunshine and Desert Golfing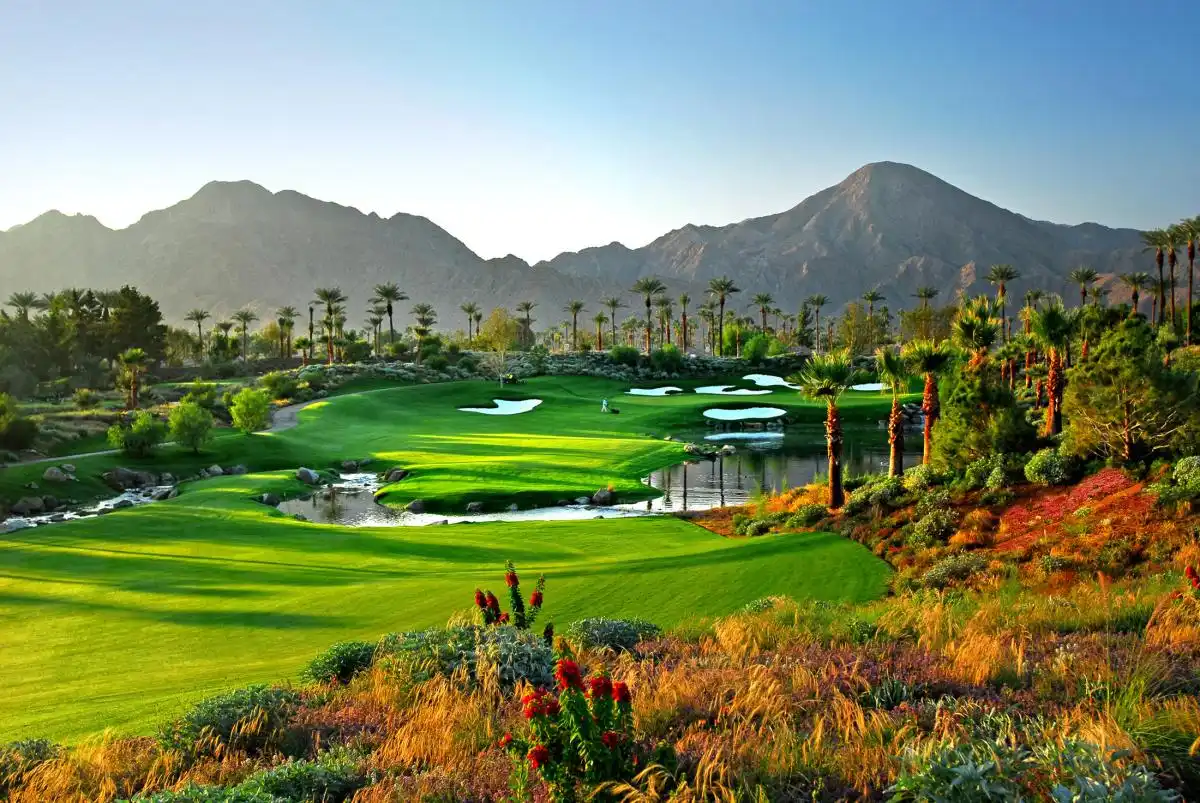 Palm Springs is a blend of great golf and year-round sunshine. Despite the summer heat elsewhere, Palm Springs remains moderate and cool, making it an ideal destination for desert golf courses.
Recreational Activities Beyond Golf
Explore biking, hiking, and horseback trails in addition to enjoying golf at renowned courses. Stay at the La Quinta resort, located in front of PGA West and home to five courses.
Arts and Culture
Discover Palm Springs' vibrant arts scene, with numerous galleries and the Palm Springs Art Museum. The city's mid-century modern architecture adds a unique flair to your cultural explorations.
9. Miami, Florida
Golfing Amidst the Miami Vibes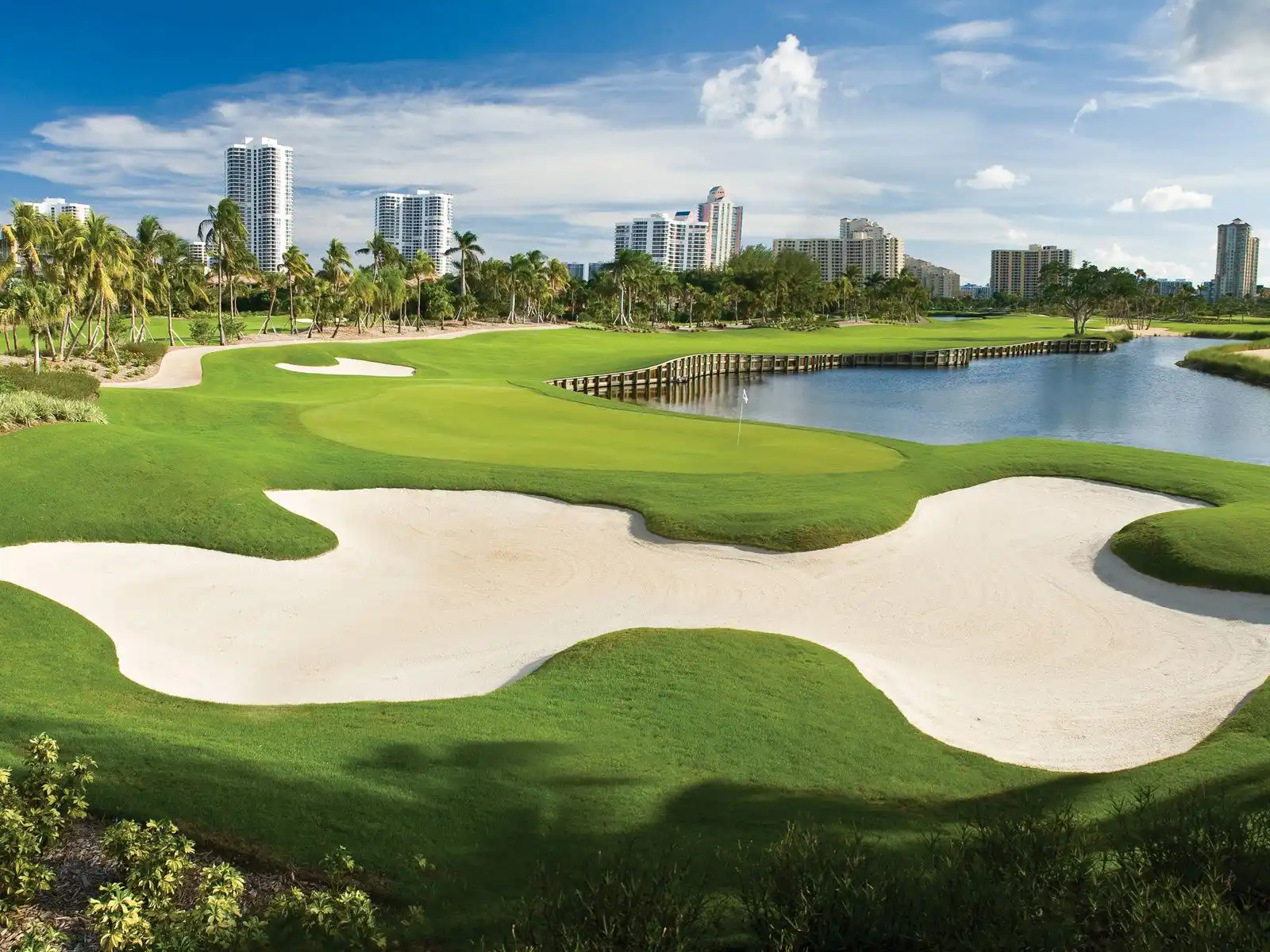 Miami, known for its vibrant nightlife, diverse cuisine, and shopping, also offers some of the best golf grounds. Explore local courses such as Shula's Hotel and Golf Club in Miami Lakes.
Ideal Visiting Time
Plan your visit from fall to spring to enjoy the best weather conditions in Miami while indulging in your golfing passion.
Cultural Fusion
Experience the diverse cultural influences in Miami's neighborhoods like Little Havana. Art lovers can explore the Wynwood Walls, an outdoor museum showcasing street art from around the world.
10. Orlando, Florida
All-in-One Golf Destination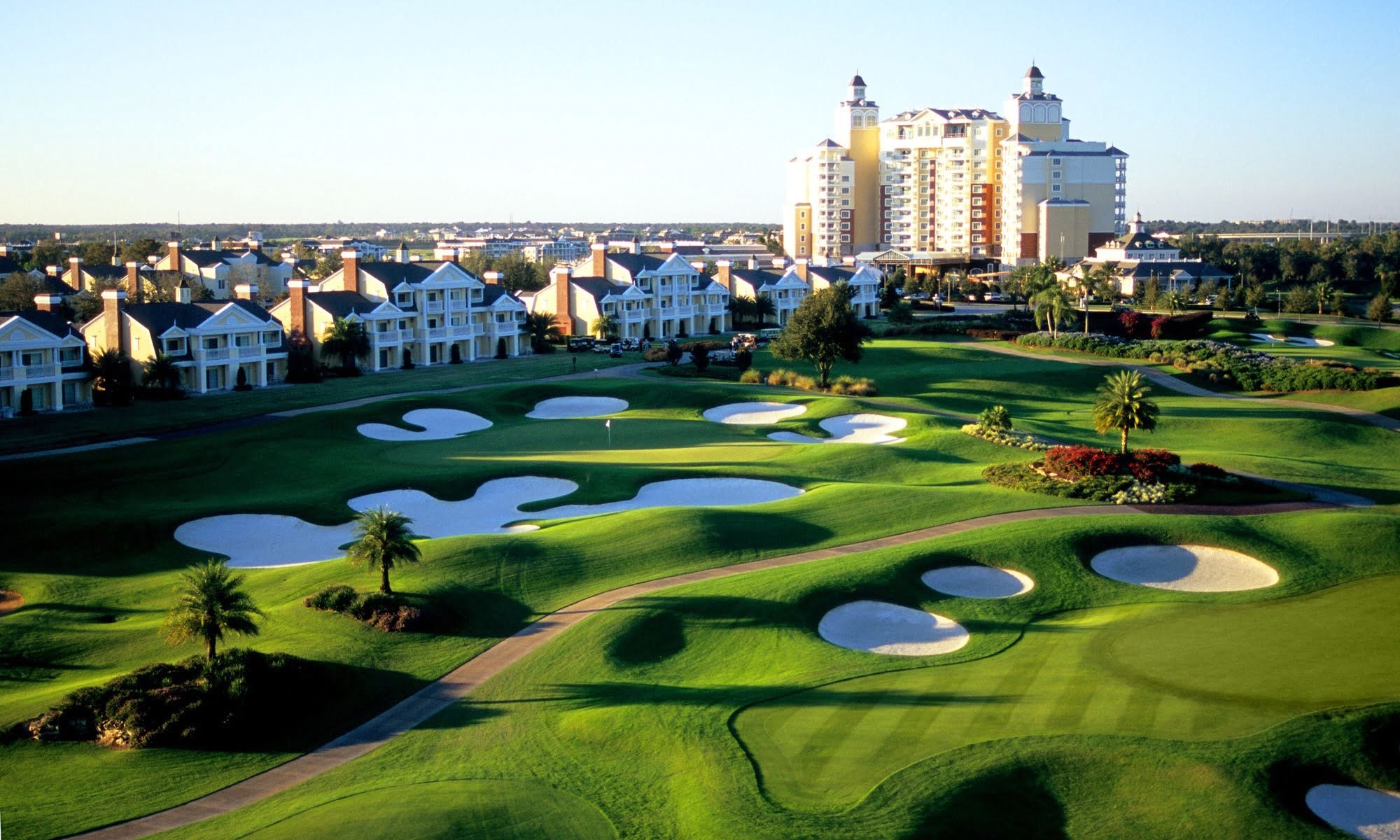 Add Orlando to your bucket list if you seek an all-encompassing golf destination. From villas to rental homes and five-star resorts, Orlando caters to every accommodation preference.
Championship Golfing
Experience championship-level tests with a mix of 9-hole courses, ensuring your trip to Orlando is nothing short of memorable.
Theme Park Adventures
Beyond golf, Orlando is synonymous with theme parks. Explore Walt Disney World, Universal Studios, and other attractions for a family-friendly vacation.
Final Thoughts:
In conclusion, if you're planning to explore the best golf destinations in the United States, consider adding the above-mentioned places to your bucket list. These destinations offer not only a golfing extravaganza but also vibrant nightlife, professional-level golf experiences, delectable cuisine, and a range of recreational activities such as hiking, biking, and strolls on white sand beaches.
FAQs and Travel Tips
Q1: When is the best time to plan a golf vacation?
A1: The ideal time for a golf vacation varies depending on the destination. Generally, fall and spring offer pleasant weather conditions in many locations. However, it's crucial to check the climate of your chosen destination and plan accordingly.
Q2: Are these golf destinations suitable for all skill levels?
A2: Yes, the mentioned golf destinations cater to a diverse range of skill levels. Whether you're a seasoned pro or a beginner, you'll find courses that match your expertise.
Q3: How can I book tee times at these golf courses?
A3: Tee times can be booked through the official websites of the golf courses or through various online platforms dedicated to golf reservations. It's advisable to book in advance, especially during peak seasons.
Q4: What should I pack for a golf vacation?
A4: Pack essentials such as golf clubs, golf shoes, appropriate golf attire, sunscreen, a hat, and any personal items you might need. Check the specific dress code of the golf courses you plan to visit.
Travel Tips
Research Course Policies: Before heading to a golf destination, familiarize yourself with the course policies, including dress codes and any specific rules. This ensures a smooth experience on the greens.
Book Accommodations in Advance: Especially during peak seasons, securing accommodations well in advance is advisable. This guarantees you the best options and prevents last-minute hassles.
Explore Beyond Golf: While the primary focus is golf, these destinations offer much more. Take time to explore local attractions, cuisine, and cultural experiences.
Consider Golf Packages: Many resorts and destinations offer golf packages that include accommodations, meals, and rounds of golf. These packages can often provide cost savings compared to booking separately.
Check for Golf Events: If you're a fan of golf tournaments, consider planning your trip around major events hosted at these destinations. Witnessing a tournament can add an extra layer of excitement to your vacation.
Learning Tips
Improve Your Golf Game
1. Invest in Lessons:
- Enlist the help of

a

professional golf instructor

to

refine your skills.
- Consider group lessons for

a

social learning experience.

2. Utilize Golf Apps:
- Explore golf apps that provide tips, virtual lessons, and track your progress.
- Apps like Golfshot, SwingU, and Zepp can enhance your game.
3. Practice Regularly:
-

Dedicate consistent

time

to

the driving

range

and

putting green.


-

Focus

on

specific

aspects

of

your game that need improvement.

4. Join Golf Communities:
- Participate in local golf communities or online forums to share experiences.
- Networking with fellow golfers can provide valuable insights and tips.
5. Stay Informed:
- Keep up with the latest trends and advancements in golf technology.
- Subscribe to golf magazines and follow reputable golf blogs for continuous learning.