Bolivia, a country located in the heart of South America, offers a diverse range of landscapes, rich culture, and unmissable destinations that should be on every traveler's bucket list. One of the best ways to explore the hidden treasures of Bolivia is by embarking on guided tours. From the bustling streets of La Paz to the vast and surreal Uyuni Salt Flats, the captivating Siloli Desert, and beyond, this article will take you on a journey through the most fascinating places to visit in Bolivia. Let's delve into the details of these unmissable locations and the unique experiences they offer.
1. La Paz: City in the Clouds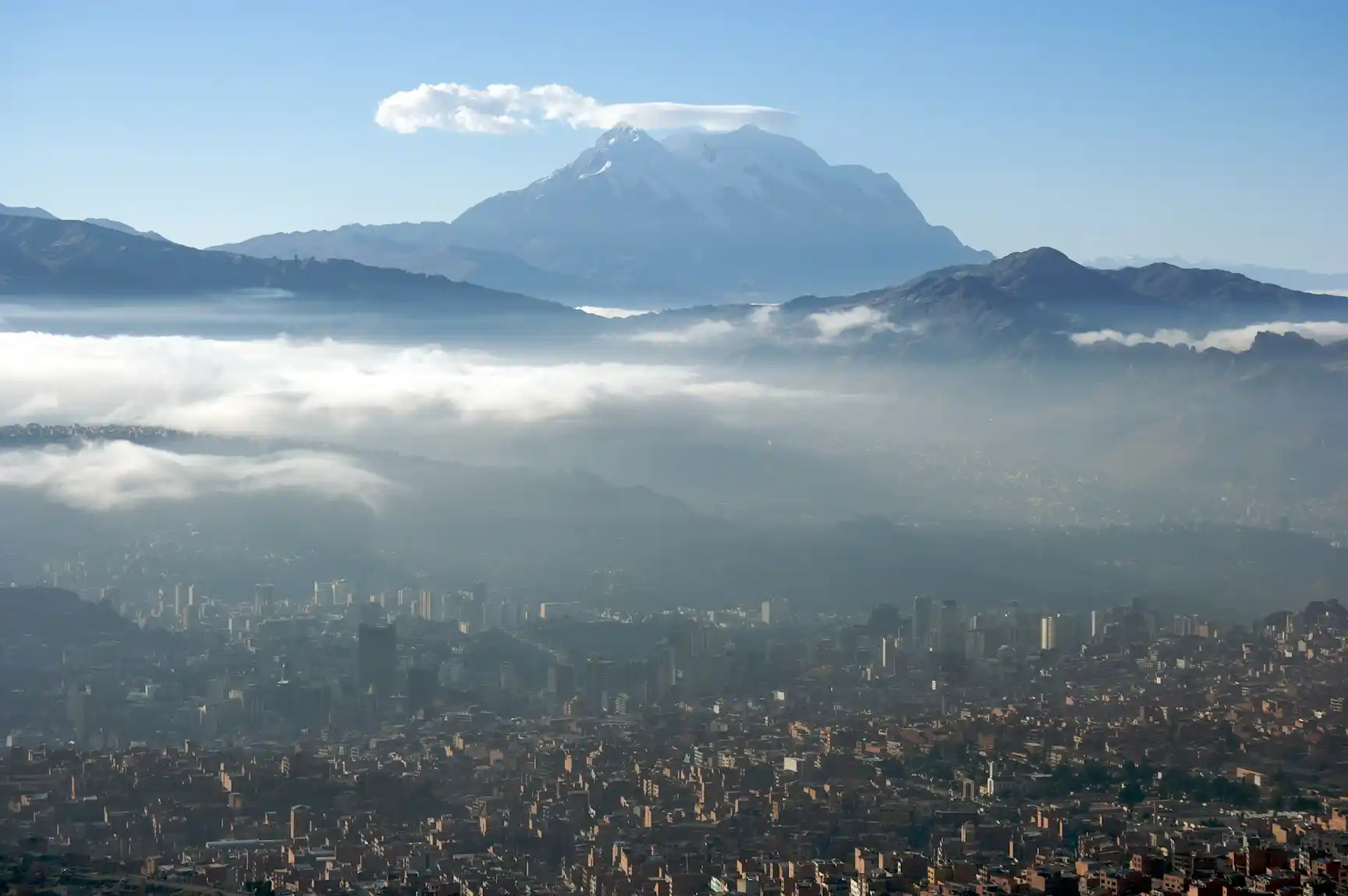 La Paz, the capital city of Bolivia, is a unique blend of modernity and tradition. Nestled high in the Andes mountains, this city is often referred to as "The City in the Clouds." It's a bustling metropolis with a rich cultural heritage. Guided tours of La Paz will immerse you in its vibrant life. Here are some highlights of what to expect:
Witches' Market
One of the most intriguing spots in La Paz is the Witches' Market, where you can find a wide array of traditional Bolivian items, including potions, herbs, and unique artifacts. It's a glimpse into Bolivia's mystical and spiritual traditions.
Colonial Architecture
La Paz boasts a wealth of colonial architecture. Guided tours will take you through historic streets lined with beautifully preserved buildings that showcase the city's rich history.
Cable Car Rides
For a breathtaking view of the city and its surroundings, take a cable car ride. This experience offers a unique perspective on the sprawling metropolis, allowing you to appreciate its unique geography.
2. Uyuni Salt Flats – Mirror of the Sky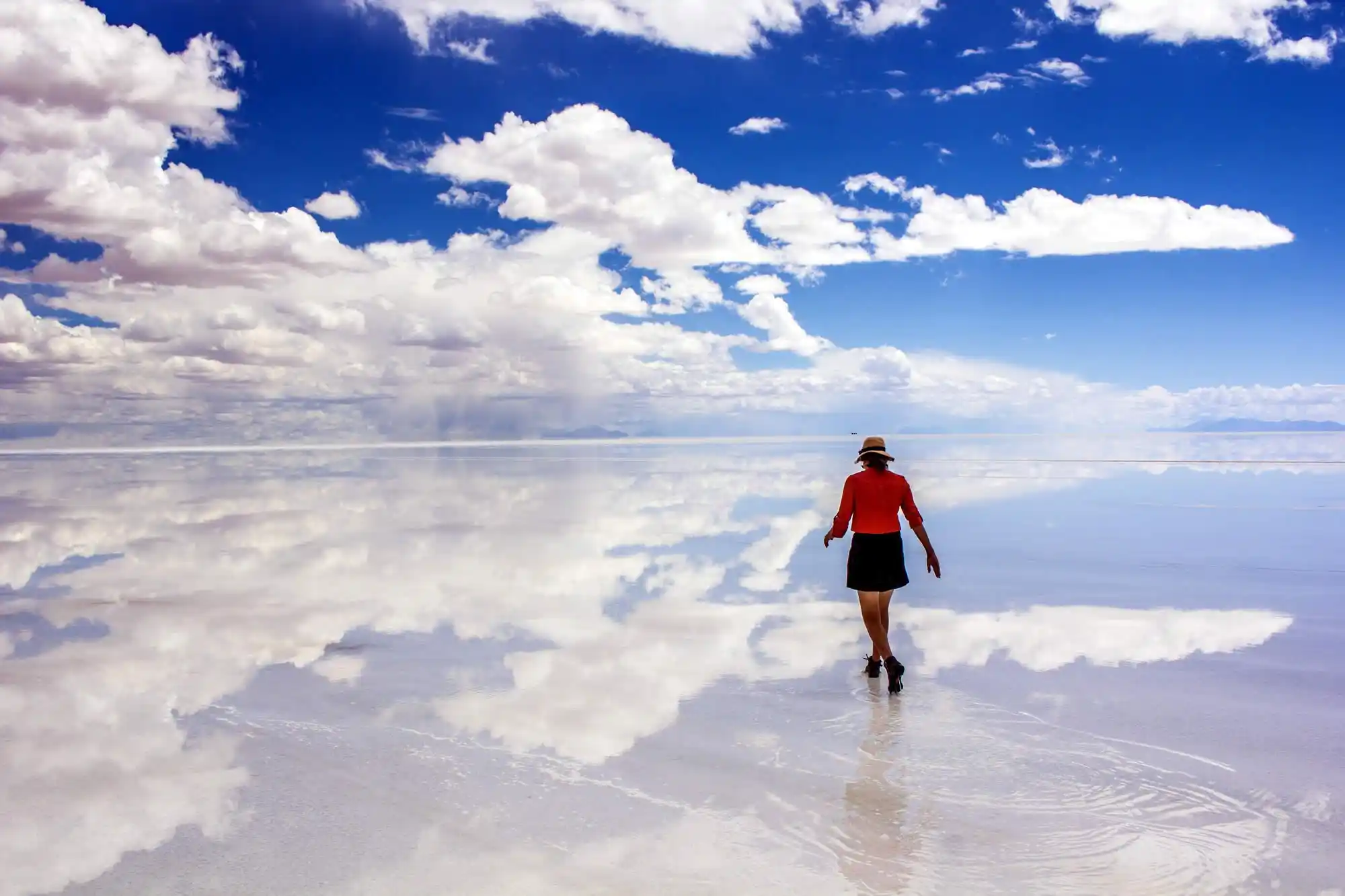 The Uyuni Salt Flats, known as "Salar de Uyuni," are one of the most surreal and mesmerizing landscapes on Earth. These vast salt flats create an otherworldly experience that mirrors the sky, making it appear as if the Earth and sky have merged into one. Guided tours to this unique destination are a must. Here's what you can expect:
Isla Incahuasi
During your guided tour, you'll visit Isla Incahuasi, an island in the middle of the salt flats. It's home to ancient cacti and offers stunning panoramic views of the seemingly endless expanse of salt.
3. Siloli Desert – A Desert's Art Gallery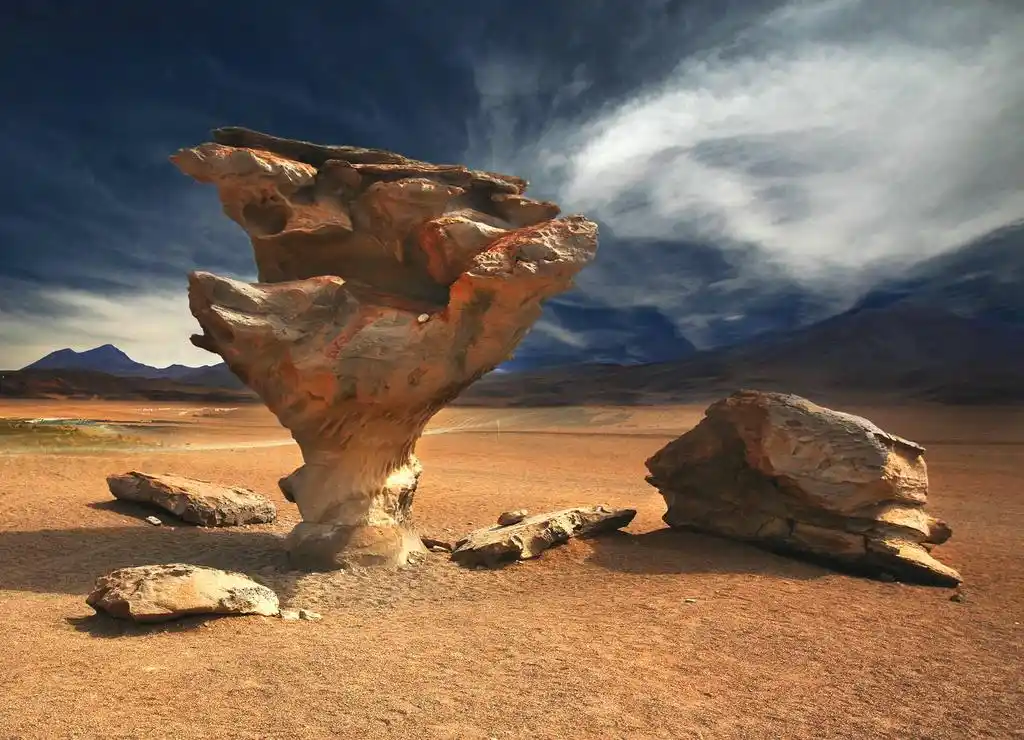 The Siloli Desert is a true natural wonder. Guided tours in this area provide visitors with an opportunity to witness the remarkable artistry of nature. Here's what makes this desert a must-see destination:
Stone Tree
The most iconic feature of the Siloli Desert is the Stone Tree. Shaped by wind and erosion, this geological marvel stands as a testament to the creative forces of nature.
Ever-Shifting Colors and Textures
The desert's landscape is a masterpiece of ever-evolving colors and textures. From serene lagoons to unique rock formations, every turn offers a new and captivating sight.
Local Folklore
Your guide will also introduce you to the rich local folklore that surrounds this area, adding depth to your experience.
4. Tiwanaku Archaeological Site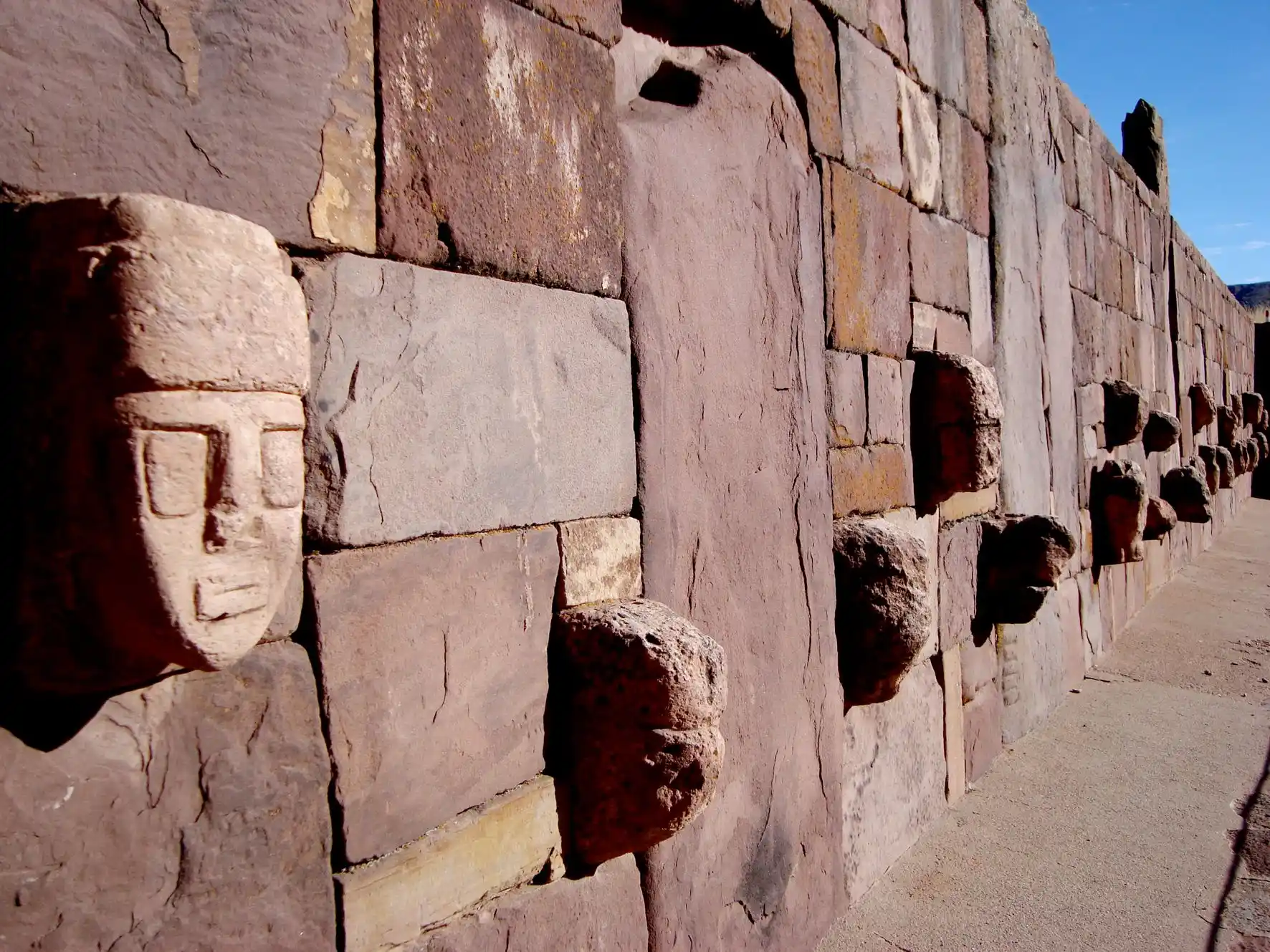 Tiwanaku is an archaeological site that provides a glimpse into Bolivia's pre-Columbian history. This ancient city was once at the core of an advanced engineering and astronomical civilization. Guided tours to Tiwanaku offer:
Ancient Marvels
Explore the impressive remains of Tiwanaku, including the famous Gate of the Sun. Your guide will share the historical significance of these structures and their role in Bolivia's past.
5. Lake Titicaca – Reflections of Culture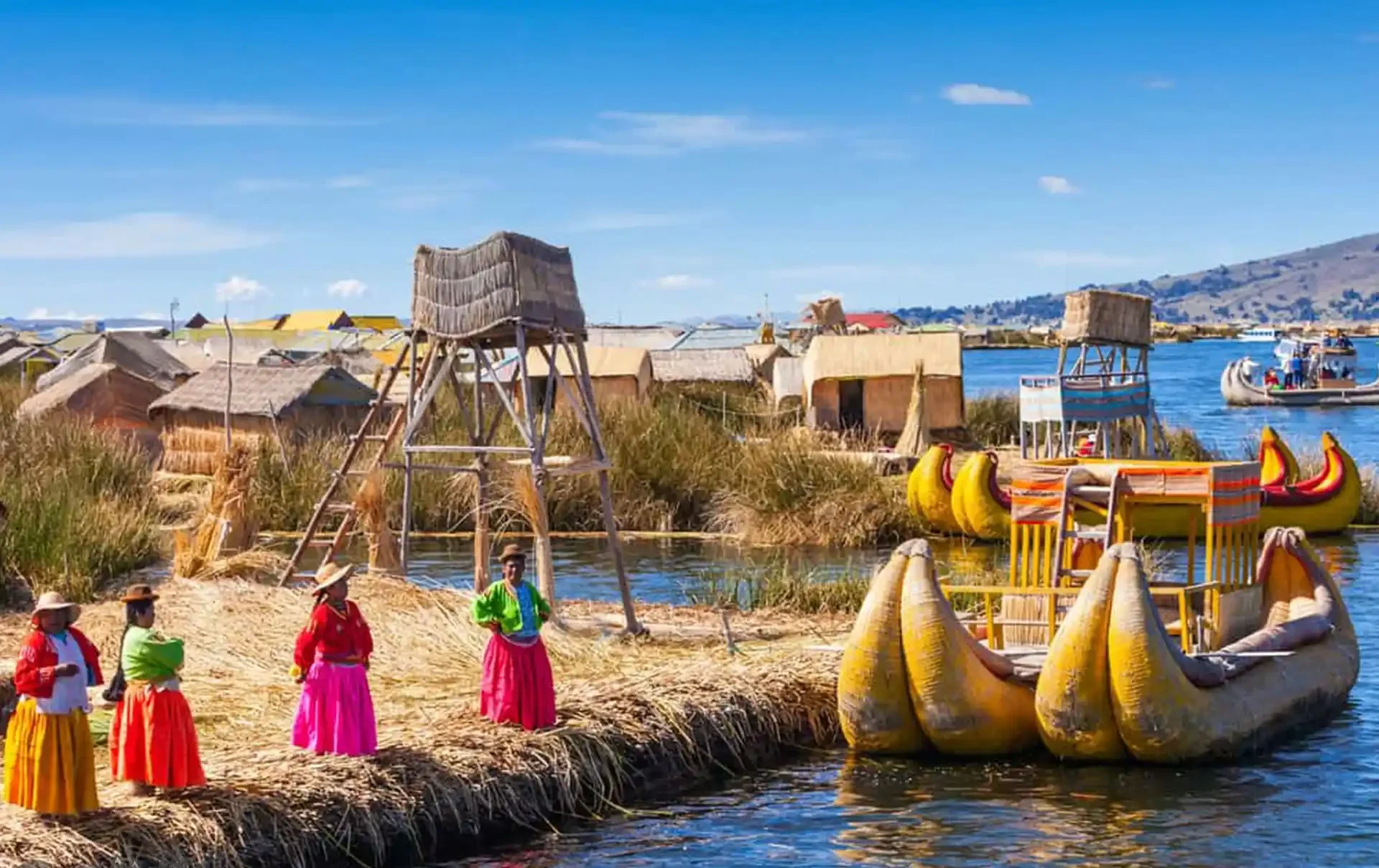 Lake Titicaca is the world's highest navigable lake and is steeped in Andean folklore and traditions. Guided tours on the lake allow you to explore:
Uros Floating Islands
Visit the Uros Floating Islands, which are entirely constructed from reeds. This unique way of life has been preserved by the skilled Uros people for generations.
Amantani and Taquile Islands
Discover the islands of Amantani and Taquile, where local families open their homes for homestay experiences. Immerse yourself in authentic culture and cuisine, creating unforgettable memories.
6. Rurrenabaque and the Amazon Rainforest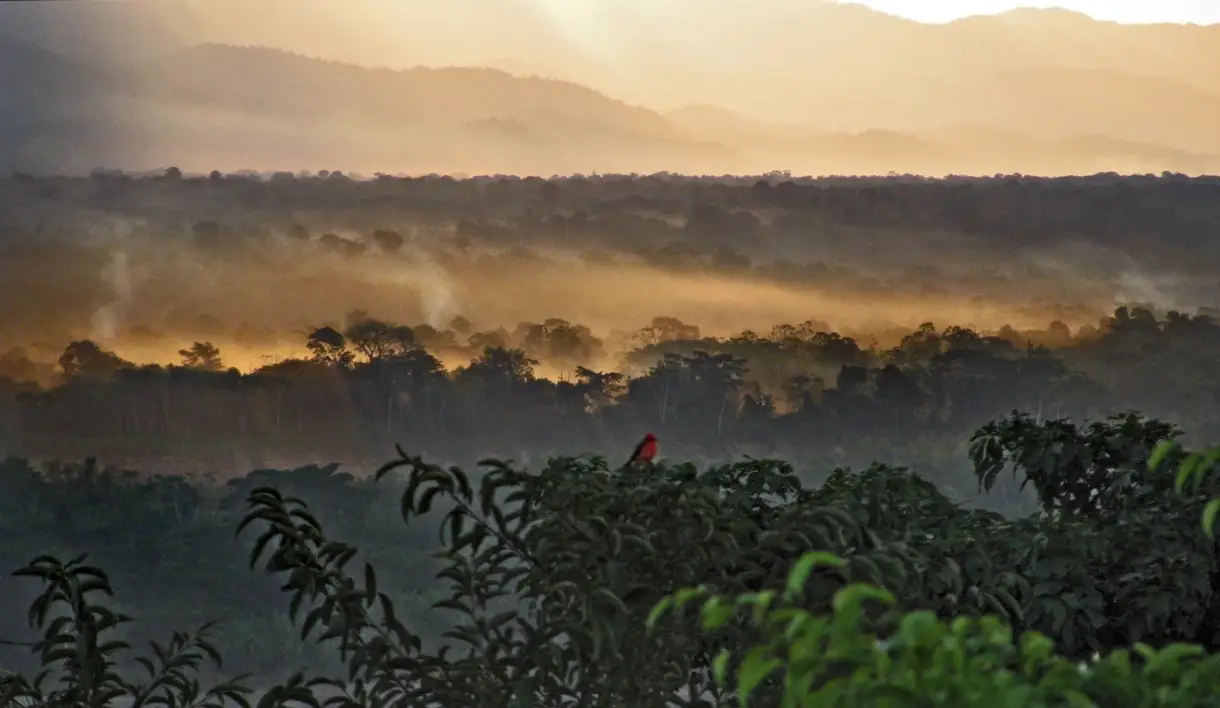 Rurrenabaque serves as the gateway to the Amazon Rainforest in Bolivia. Guided tours into this tropical paradise provide insights into:
Biodiversity
Explore the incredible biodiversity of the Amazon Rainforest. Your guide will introduce you to playful monkeys, majestic jaguars, and the medicinal uses of Amazonian plants.
Indigenous Village Life
Experience the daily life of indigenous communities in the Amazon, gaining a deeper understanding of their culture and traditions.
7. Toro Toro National Park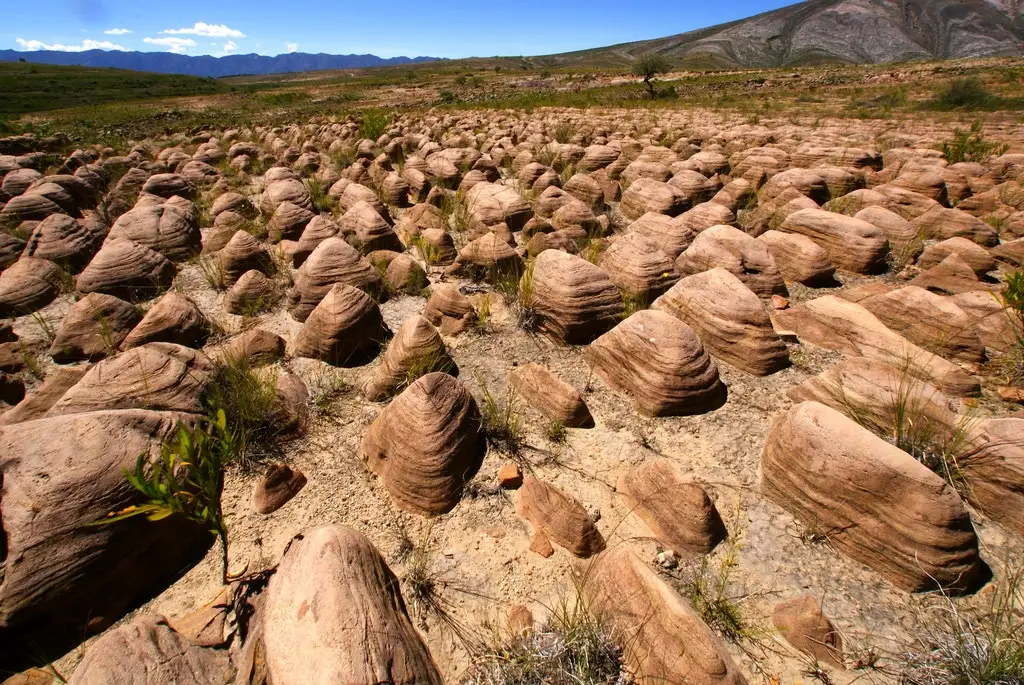 Toro Toro National Park offers a thrilling journey into the depths of the Earth. Guided tours here provide nature enthusiasts with unique experiences, including:
Umajalanta Caves
Explore Umajalanta Caves with the safety of a guide who explains their geological history. The cave formations are a sight to behold.
Ciudad de Itas
Trek through Ciudad de Itas, a breathtaking landscape where you can keep an eye out for rare Andean condors soaring above.
8. Samaipata: Tranquility in the Andean Foothills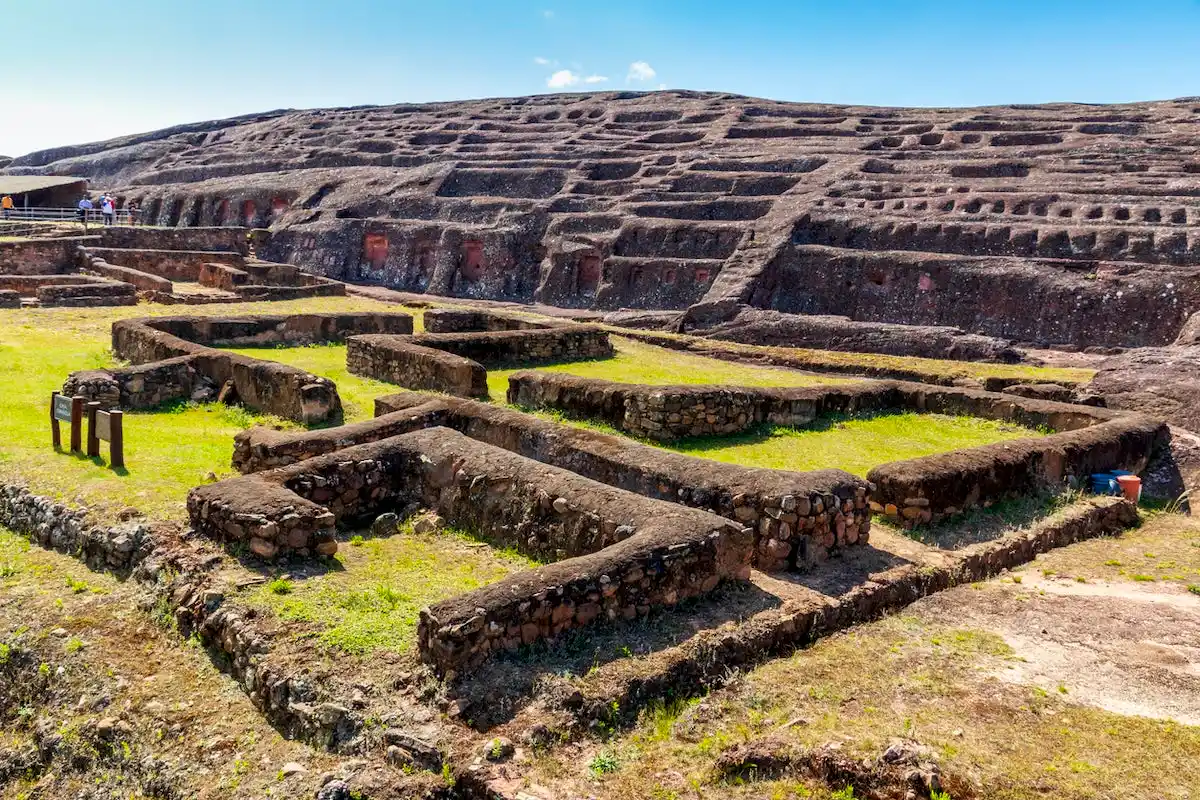 Samaipata is a tranquil destination nestled amidst lush forests and historic ruins. Guided tours in Samaipata offer:
El Fuerte
Explore El Fuerte, an ancient archaeological site featuring intricate carvings and terraces that date back centuries. This site is a testament to Bolivia's rich history.
Local Culture
Experience the local culture through interactions with the community and savoring local cuisine. Your guide will help you discover hidden treasures in this charming town.
Conclusion
Bolivia's guided tours offer a unique and unforgettable way to explore the country's unmissable spots. From the mesmerizing Uyuni Salt Flats to the depths of the Amazon Rainforest, and from the cultural and historical wonders of La Paz and Tiwanaku, expert guides will enrich your journey through this captivating nation, creating memories that will last a lifetime.
FAQs
Q1: Is Bolivia safe for tourists?
Bolivia is generally considered safe for tourists, but like any destination, it's essential to take precautions. Be aware of your surroundings, follow the guidance of your tour guide, and stay up to date with the latest travel advisories.
Q2: Do I need a visa to visit Bolivia?
The visa requirements for Bolivia vary depending on your nationality. Many countries have a visa-on-arrival system, while others may require a visa in advance. It's advisable to check the specific requirements for your country before traveling.
Q3: What is the best time to visit Bolivia?
The best time to visit Bolivia largely depends on your interests. If you want to explore the salt flats, the dry season (May to October) is ideal. For wildlife and jungle adventures, the rainy season (November to April) is the better choice.
Q4: How can I book guided tours in Bolivia?
You can book guided tours in Bolivia through reputable tour operators, both online and in person. It's recommended to read reviews, compare prices, and choose operators with a good track record for safety and quality.
Q5: What is the official currency of Bolivia?
The official currency of Bolivia is the Bolivian Boliviano (BOB). It's essential to have local currency on hand, as not all places accept credit cards.
Travel Tips
Altitude Sickness: Many parts of Bolivia are at high altitudes. Take it easy when you first arrive to acclimatize, drink plenty of water, and consider bringing altitude sickness medication.
Local Cuisine: Don't miss trying local dishes like salteñas, anticuchos, and quinoa soup. Bolivia's cuisine is a unique blend of flavors.
Travel Insurance: It's highly recommended to have travel insurance that covers medical emergencies and trip cancellations.
Language: While Spanish is the official language, you'll find many indigenous languages spoken in Bolivia. Learning a few basic Spanish phrases can be helpful.
Weather: Pack layers of clothing, as the weather can vary significantly depending on the region and altitude.
Respect Local Customs: Bolivia is rich in culture and traditions. Respect local customs and ask for permission before taking photos of people.