London is the city of the river Thames that keeps on ringing with the bells of the big ben and is graced by the remarkable beauty of Buckingham Palace. Within the hustle and bustle of the city, if you are trying to spend some time with nature, London will never disappoint you.
Here is the list of the best parks in North London where you can enjoy various outdoor activities. The land with a green carpet of grass that glows with sunlight and soaks with dew at night is the right place to find peace and reflect on nature. Let's start a fantastic journey to explore them gradually.
1. Hampstead Heath: An Oasis of Nature in London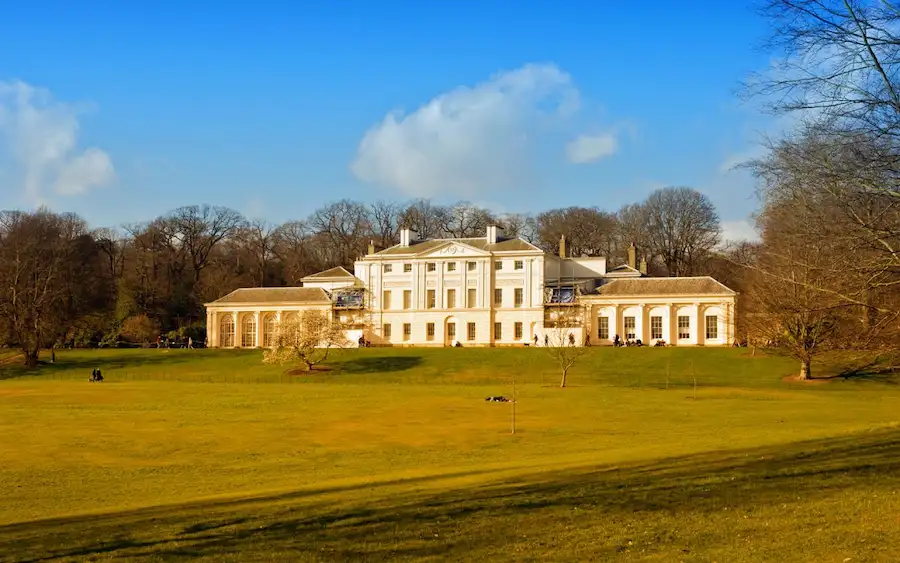 Hampstead Heath is a sprawling, 791-acre green expanse that serves as a sanctuary for Londoners seeking an escape from the scorching summer heat. Situated in North London, this park boasts three ponds, each with its unique character. The mixed pond, ladies' pond, and men's pond provide refreshing spots for a dip or a leisurely swim.
One of the highlights of Hampstead Heath is Parliament Hill, which stands tall at a height of 98 meters. It offers a panoramic view of the entire park and its surrounding areas, making it an ideal spot for taking in the beauty of North London. The vast stretches of grass and the shade of abundant trees create a refreshing and rejuvenating atmosphere.
2. Primrose Hill: A Picturesque Vantage Point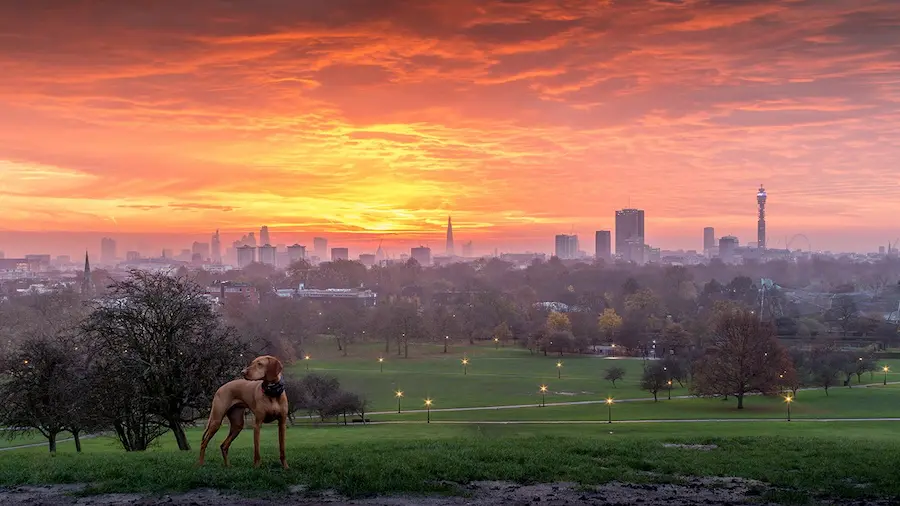 Primrose Hill, a charming green carpet located in the heart of North London, provides some of the most captivating views of the city. With an elevation of 63 meters above sea level, this park is the sixth protected viewpoint in London. At its summit, visitors can find an inscription on a stone that reads, "I have conversed with the spiritual sun. I saw him on Primrose Hill."
The park is also home to the Shakespeare tree, a living tribute to the legendary playwright William Shakespeare. It was planted to commemorate Shakespeare's 300th birthday, adding a touch of history to the natural beauty of the park.
3. Regent's Park: A Historical Green Oasis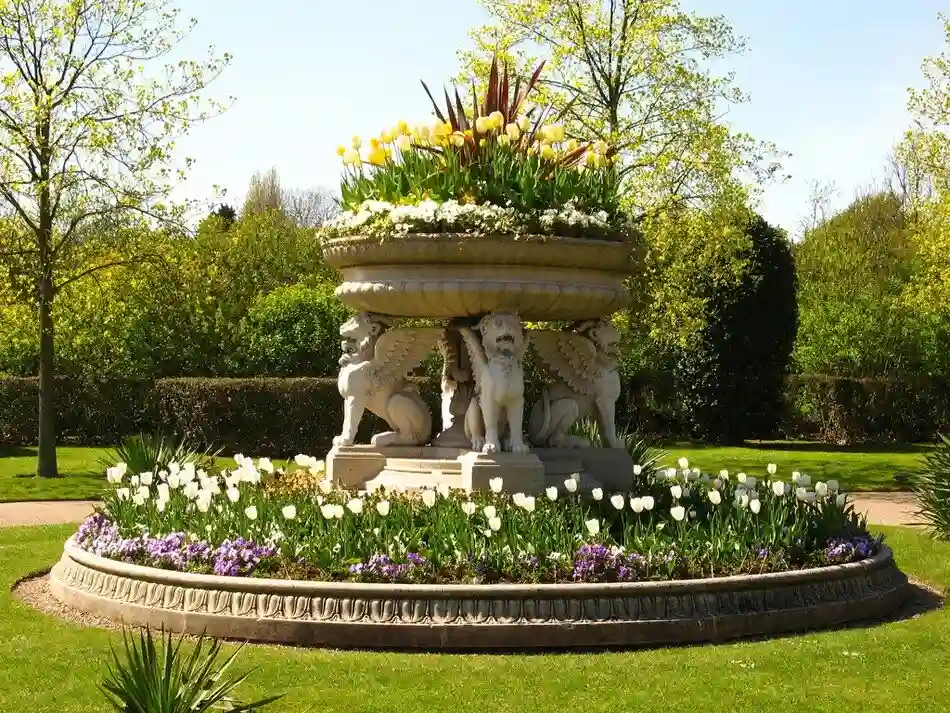 Regent's Park has a rich history, dating back to its use as part of Henry VIII's hunting forest in the 1500s. This 487-acre park in North London offers a tranquil escape from the city's hustle and bustle. It features two inner rings, one kilometer in length, and an outer ring measuring 4.5 kilometers, perfect for pedestrians to stroll and enjoy the park's beauty.
A scenic lake is a prominent feature of Regent's Park, where visitors can often see boaters leisurely gliding across the water. For those who have a fondness for animals, the northern section of the park is home to the world-renowned London Zoo, making it a must-visit for wildlife enthusiasts.
4. Alexandra Palace Park: A Cultural Hub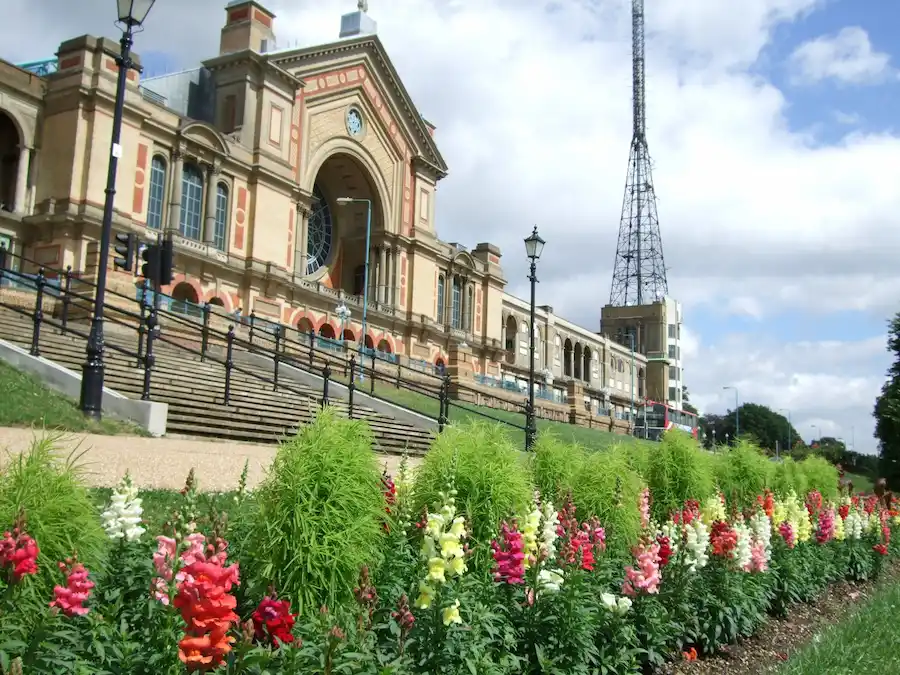 Alexandra Palace Park, fondly known as Ally Pally, is an extraordinary place in North London. Covering approximately 200 acres, this park is centered around the iconic Alexandra Palace, which serves as a venue for entertainment, education, and recreation.
The architectural marvel of Alexandra Palace, originally constructed in 1875, is a sight to behold. It was rebuilt using a staggering 15 million bricks. While entry to the park is free for all visitors, there is a nominal charge for car parking.
5. Finsbury Park: A Victorian Era Leisure Destination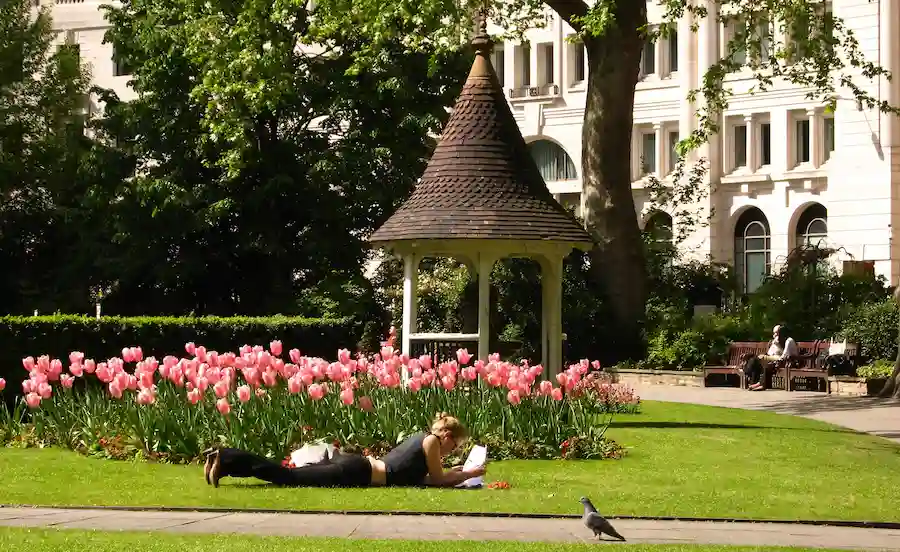 Finsbury Park, established in 1869, is a testament to the Victorian era's desire to create green spaces amidst the burgeoning urbanization of North London. The park offers a variety of outdoor activities and is a popular destination for sports enthusiasts.
Visitors to Finsbury Park can enjoy a range of activities, including skating, football, tennis, basketball, and boating. It has become a vibrant and lively place for the community to come together and indulge in their favorite pastimes.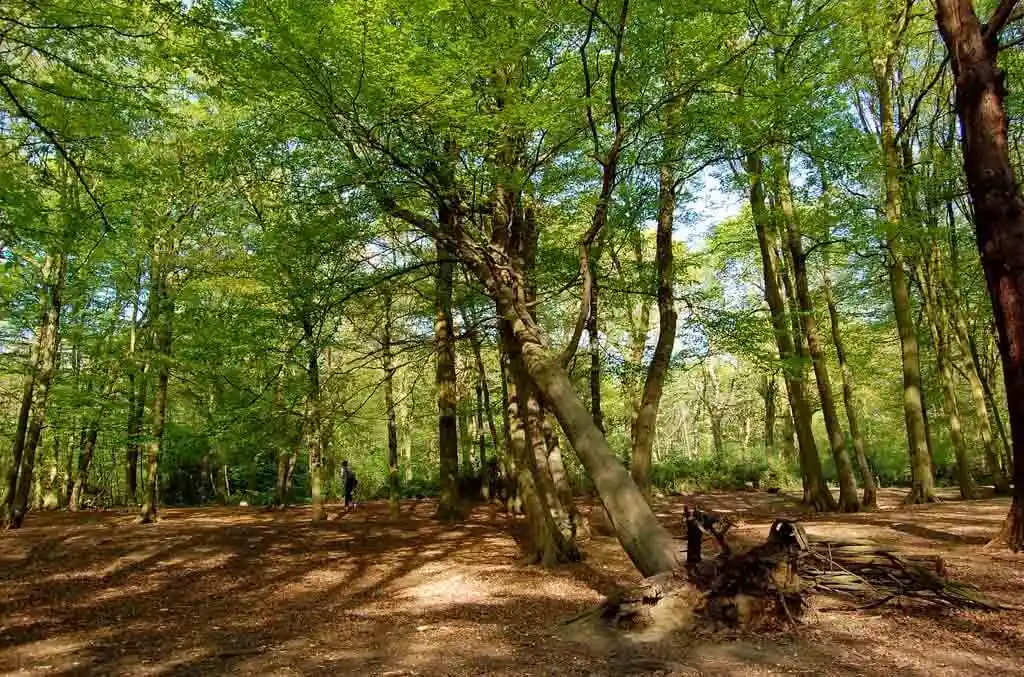 Highgate Wood, nestled in one of the most exclusive suburbs of North London, is an ancient woodland that spans 70 acres. This park provides a much-needed escape from the urban environment, offering a refuge for those seeking a closer connection to nature.
In Highgate Wood, you can enjoy the serene beauty of nature while still having access to recreational activities. It's a place where wildlife coexists harmoniously with visitors, creating a unique and tranquil atmosphere that's truly refreshing.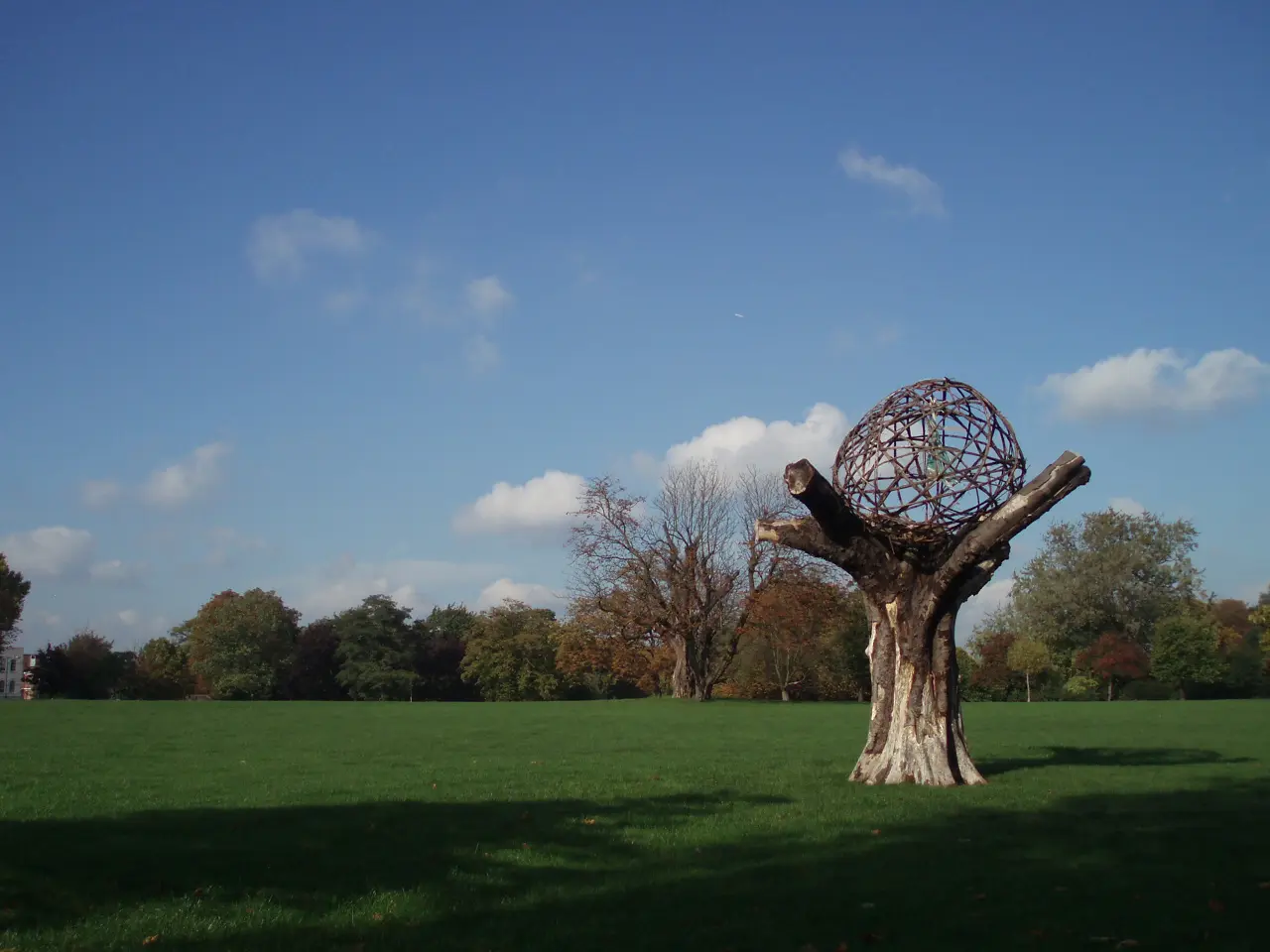 Clissold Park, located in Stoke Newington, North London, offers around 55 acres of open space and a vibrant atmosphere. The park features a range of recreational areas and sports facilities, enticing visitors to get active and enjoy the outdoors.
The facilities at Clissold Park include tennis courts, a skatepark bowl, a sports field, and a well-designed children's playground. A unique feature of the park is the aviary, which houses species such as deer and goats in enclosures. The park also boasts two picturesque lakes filled with wild geese, ducks, and swans, providing a delightful opportunity to connect with nature.
8. Prior Park: An Icon of History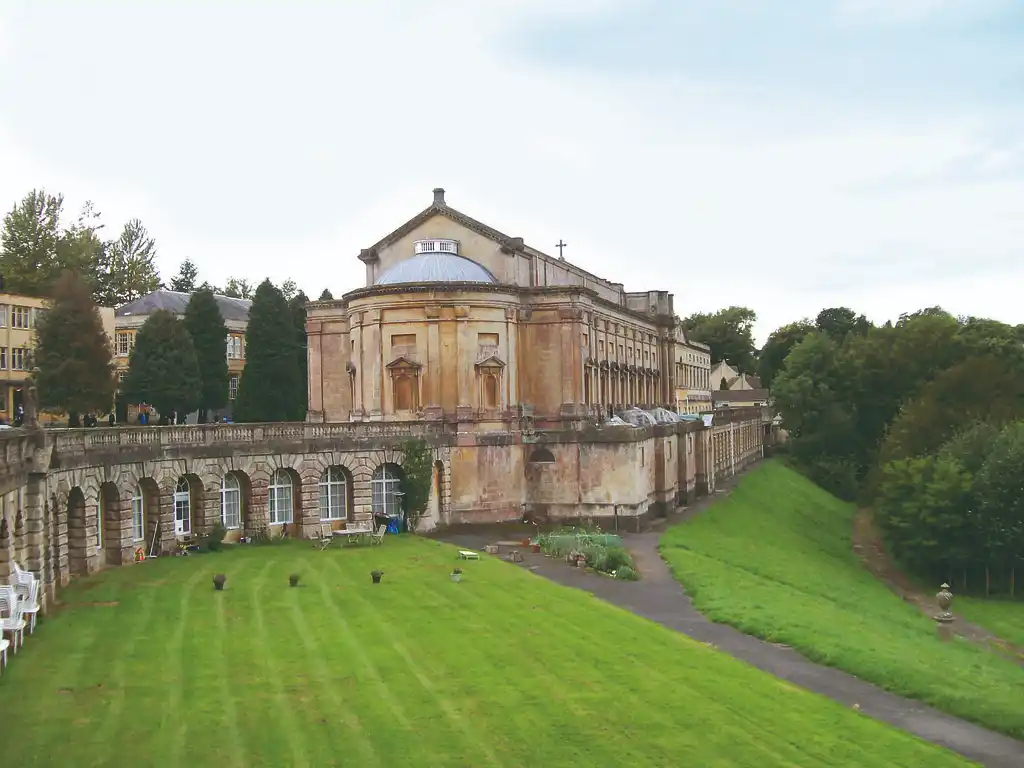 Prior Park is a 28-acre green space in North London that holds the prestigious Green Flag award, signifying its accessibility to the public, both locally and internationally. This park features an iconic Palladian bridge, a cave, and two gate lodges that have historical significance.
Originally built in 1743 with the advice of the Pope, Prior Park offers visitors an opportunity to engage in recreational activities while appreciating the rich tapestry of history that surrounds them. It's a place where the past and present come together, creating a unique and enriching experience.
9. Waterlow Park: A 17th-Century Gem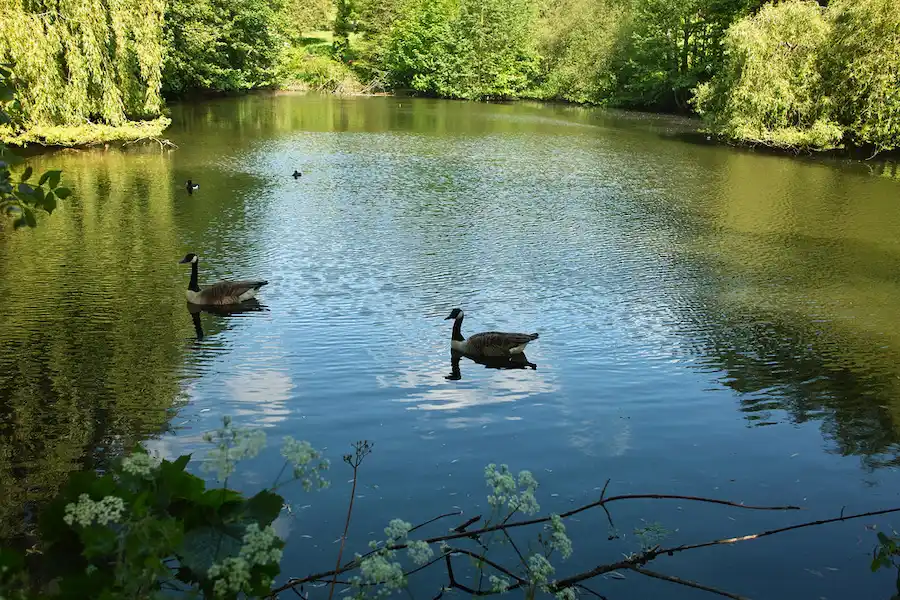 Waterlow Park, located in the village of Highgate, North London, is a 17th-century park named after its benefactor, Sir Sydney Waterlow. The park is not only a haven of natural beauty but also a place of historical importance.
One of the park's notable features is a bronze plaque that commemorates the famous English poet Andrew Marvell, who once resided near the park. This adds a touch of literary significance to the park's charm. Additionally, Waterlow Park boasts a diverse collection of trees, including palms, oaks, and bays, contributing to its allure.
10. Golders Hill Park: A Natural Haven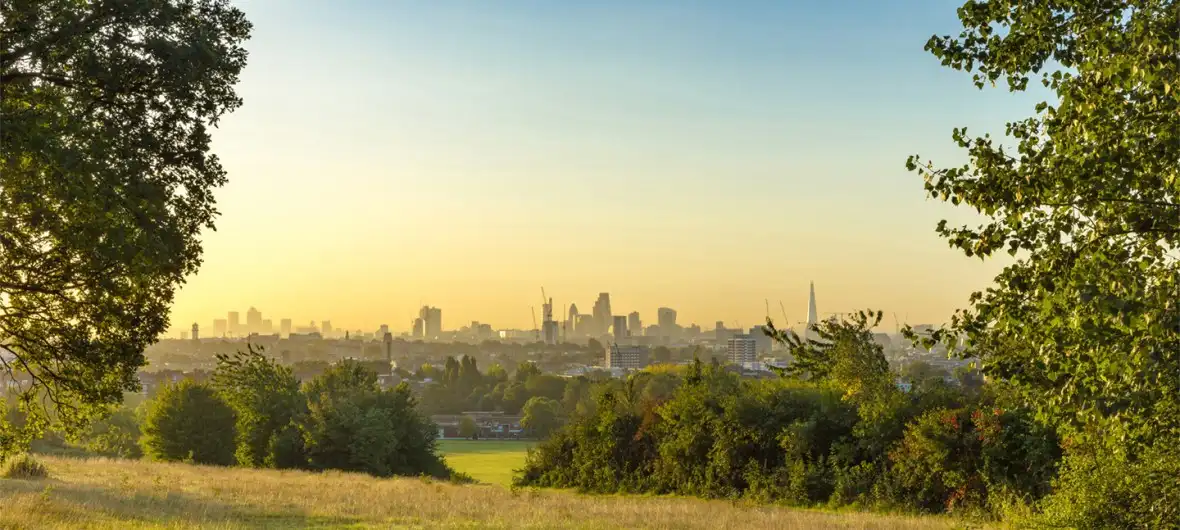 Golders Hill Park, situated near Hampstead Heath park, is not only a beautiful park but also a designated site of Metropolitan Importance for Nature Conservation. What sets it apart are its unique features, including a charming humpback bridge located amidst flower gardens and duck ponds.
For animal lovers, Golders Hill Park is an exciting destination, featuring a small free zoo that offers a close encounter with various animals. The park also provides a playground for children, tennis courts, and croquet lawns, making it a versatile space for outdoor activities. Additionally, its bandstand serves as an ideal venue for music concerts, adding to the park's vibrant atmosphere.
11. Gladstone Park: A Seasonal Masterpiece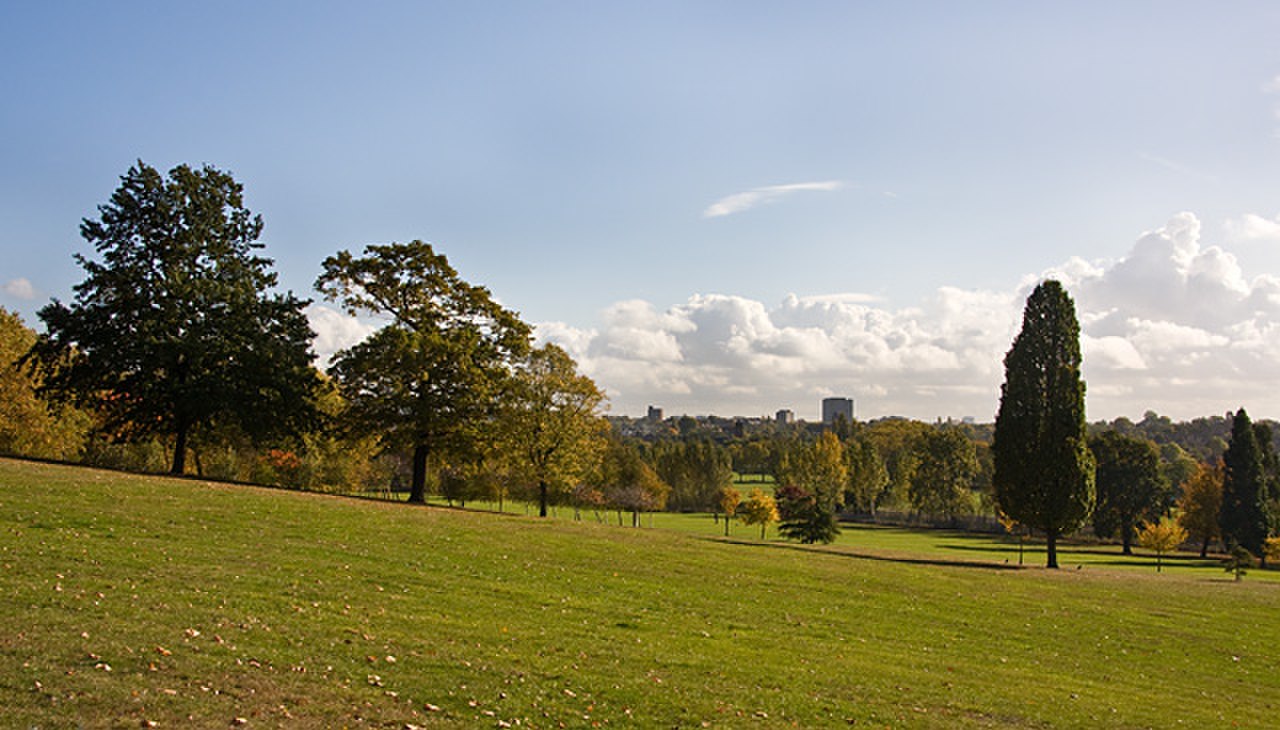 Gladstone Park, covering 86 acres in North London, is a terrain adorned with vibrant, colorful flowers, trees, and lush grass. The park undergoes a stunning transformation in autumn when the leaves of its many trees fall to the ground, creating a breathtaking landscape.
The beauty of Gladstone Park is so mesmerizing that it has the power to inspire artists and nature enthusiasts. The park's landscape, reminiscent of the Mona Lisa by Leonardo da Vinci, has captivated the imaginations of many visitors throughout the years.
Final Thoughts: Lungs of the City
All the parks in North London are like the lungs of the city, playing a crucial role in purifying the air and significantly impacting the environment. The beauty of the trees and greenery inspires introspection and offers insights that can help individuals cope with the challenges of daily life. Parks are places where you can listen to the songs of birds and revel in the beauty of blossoming flowers, their captivating fragrances filling the air. These North London parks are truly gems for the eyes and the soul, offering an oasis of calm in the heart of a bustling metropolis. Whether you're seeking solace, recreation, or a chance to connect with nature, these parks have it all.
FAQs
1. Are these parks in North London open to the public?
Yes, all of the parks mentioned in this article are open to the public. They provide a welcoming and inclusive environment for visitors to enjoy.
2. Is there an entrance fee for any of these parks?
The majority of these parks are open to the public for free. However, some may charge a nominal fee for facilities like car parking.
Yes, most of these parks are accessible by public transportation. North London is well-connected by buses and trains, making it easy for visitors to reach these green oases.
4. Can I bring my pet to these parks?
Pets are generally welcome in these parks, but it's essential to check the specific rules and regulations for each park. Some may have designated areas for pets or leash requirements.
5. Are there any guided tours available in these parks?
Many of these parks offer guided tours and educational programs, especially during peak seasons. It's advisable to check with the park authorities for details and schedules.
Timing is Everything: Plan your visit during the early morning or late afternoon to avoid crowds and make the most of the peaceful atmosphere in these parks.
Pack a Picnic: Many of these parks have designated picnic areas. Bringing your own picnic can make for a delightful outdoor dining experience.
Wear Comfortable Shoes: Some of these parks feature walking and hiking trails. Be sure to wear comfortable footwear to explore them.
Respect Nature: Remember that these parks are natural habitats for various wildlife. Please observe them from a distance and don't disturb the animals.
Follow Park Rules: Each park may have its own set of rules and regulations. Familiarize yourself with these to ensure an enjoyable visit.
Bring Binoculars: If you're a bird-watching enthusiast, consider bringing binoculars to observe the avian residents of these parks.
Stay Hydrated: Don't forget to bring water with you, especially during warm weather, to keep yourself hydrated while exploring the parks.
Capture Memories: These parks offer countless photo opportunities. Don't forget to bring your camera to capture the beauty of North London's green spaces.