If you're looking for a European destination that combines rich history, stunning architecture, and a vibrant contemporary culture, Prague should be at the top of your list. The capital of the Czech Republic is a place where centuries-old buildings and traditions mix with modern art and a dynamic nightlife scene. In this article, we'll take you on a journey through this inspiring city, from its medieval heart to its avant-garde neighborhoods, and show you why Prague should be your next travel destination.
The Medieval Charm of Prague's Old Town
Prague's Old Town is the city's historical heart, a maze of winding streets, and squares that has retained its medieval charm despite the passing of time.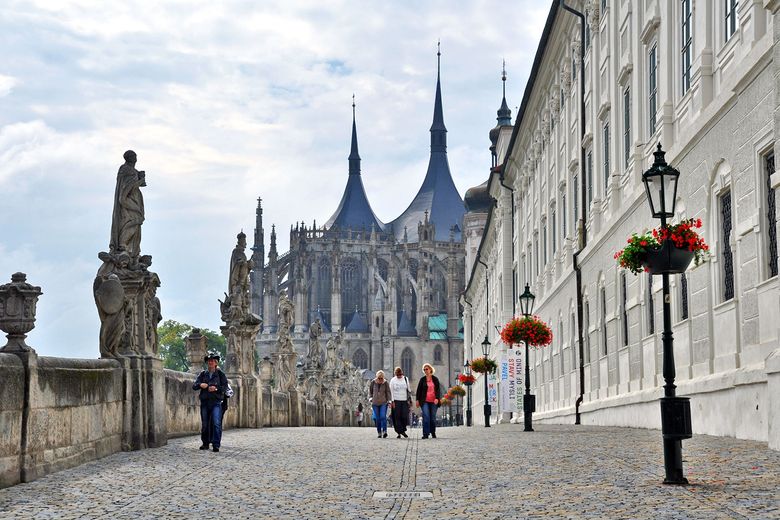 Here are some of the highlights of this enchanting neighborhood:
The Astronomical Clock: A Masterpiece of Medieval Engineering
The Astronomical Clock is one of Prague's most iconic landmarks, a medieval clock tower that has been ticking since the 15th century. Every hour, a procession of mechanical figures comes to life, marking the passage of time in a unique and fascinating way.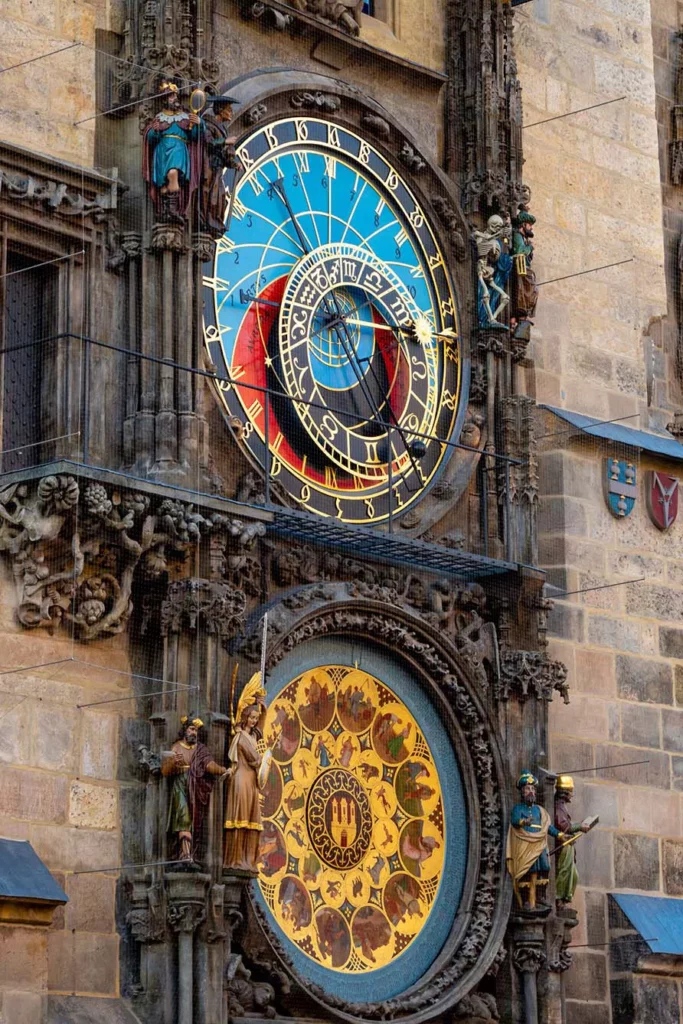 The Charles Bridge: A Link Between Past and Present
The Charles Bridge is another of Prague's most famous landmarks, a stone bridge that has spanned the Vltava River for over six centuries. Walking across the bridge is like taking a journey through time, with medieval statues and baroque sculptures lining its sides.
The Old Jewish Quarter: A Testament to Resilience
The Old Jewish Quarter is a hauntingly beautiful neighborhood that bears witness to the long and complex history of Prague's Jewish community. Its narrow streets are home to several synagogues, a cemetery, and a museum that tells the story of the city's Jewish past.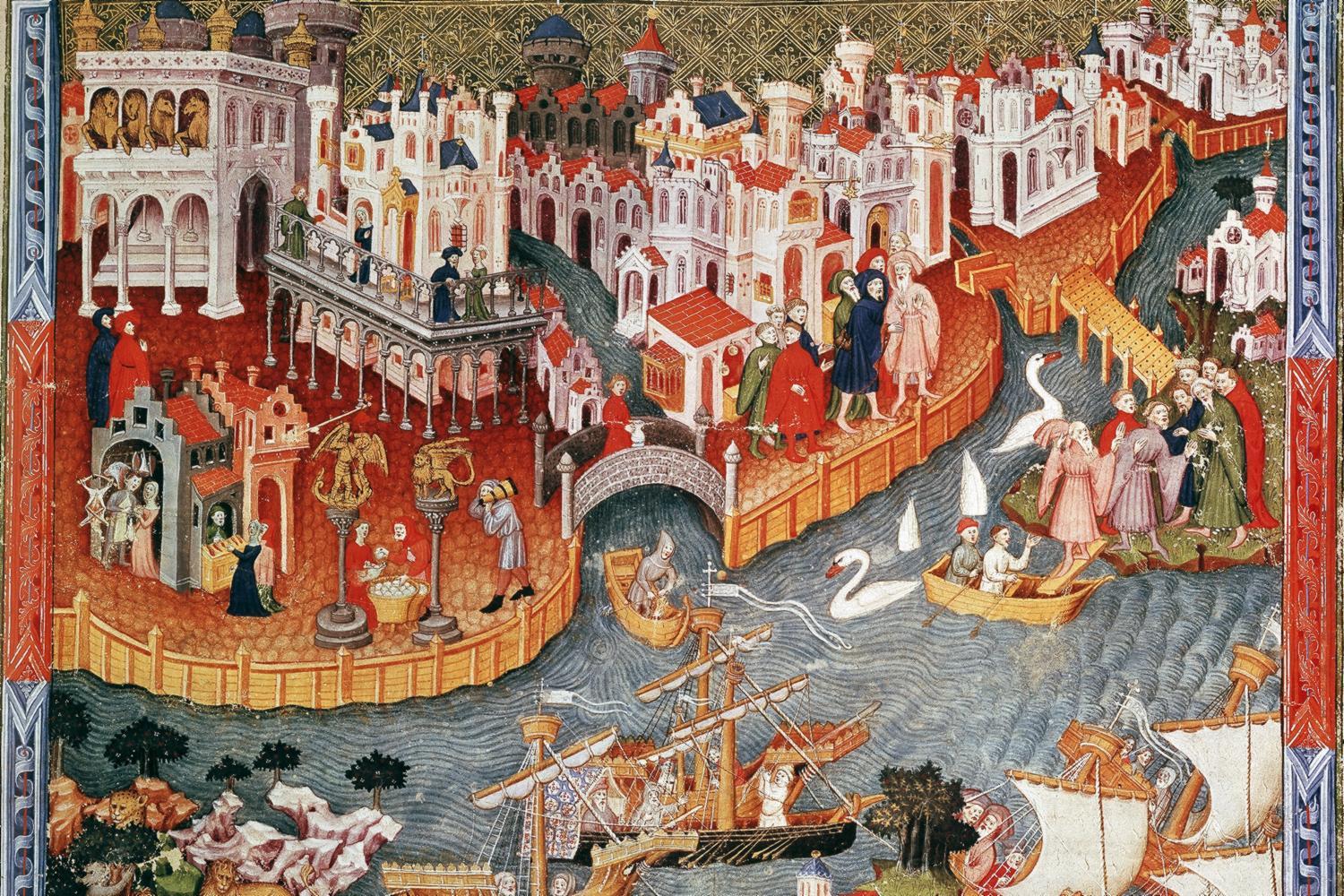 Prague Castle: A Fortress of History and Beauty
Prague Castle is the largest ancient castle in the world, a sprawling complex of buildings and courtyards that dominates the city's skyline.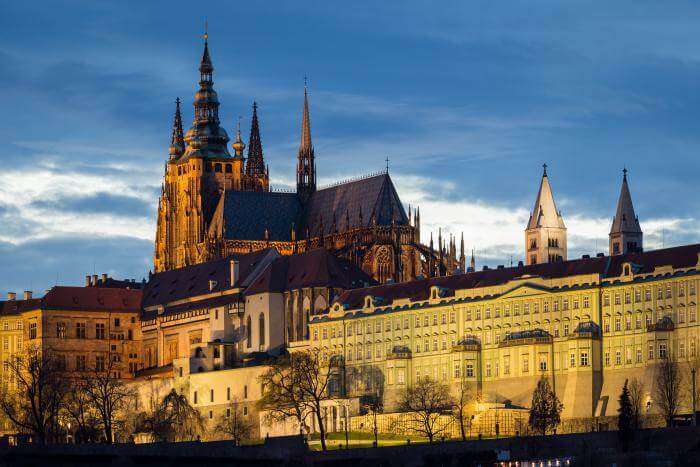 Here are some of the highlights of this impressive fortress:
St. Vitus Cathedral: A Gothic Masterpiece
St. Vitus Cathedral is the most famous building within the Prague Castle complex, a stunning example of Gothic architecture that took over 600 years to complete. Its soaring nave and intricate stained glass windows make it one of the most beautiful churches in Europe.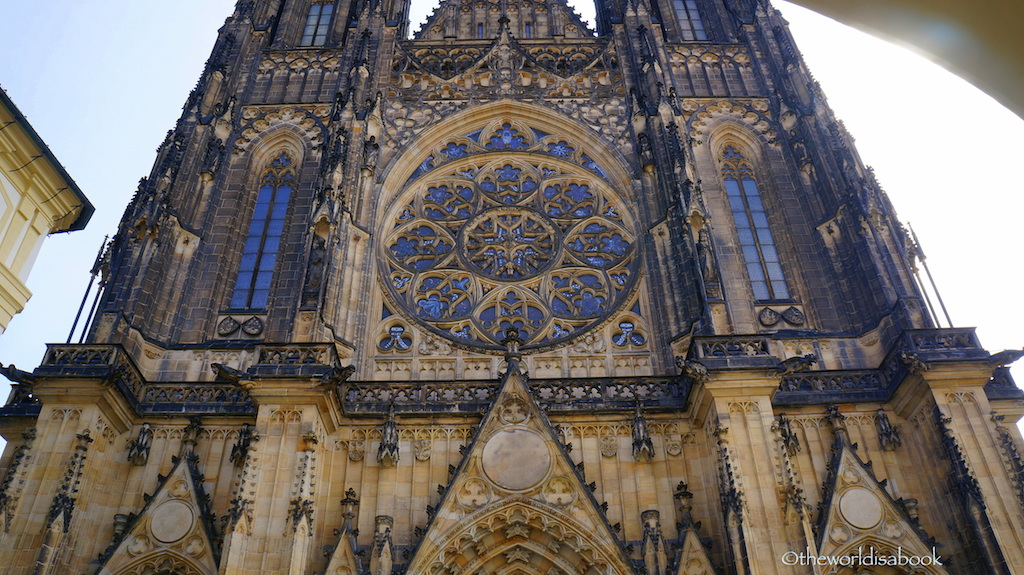 The Golden Lane: A Quirky Street of Artisans
The Golden Lane is a tiny street within the Prague Castle complex that is home to a row of colorful houses that were once home to goldsmiths, alchemists, and other artisans. Today, the street is a popular tourist attraction, with several shops and exhibitions that showcase the work of local artists.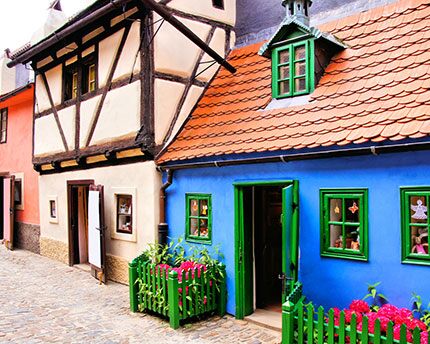 The Avant-Garde Vibes of Prague's New Town
Prague's New Town is a neighborhood that was built in the 19th century, a period of great change and progress in the city's history. Today, it is a vibrant and dynamic part of Prague, home to many of the city's best restaurants, bars, and galleries.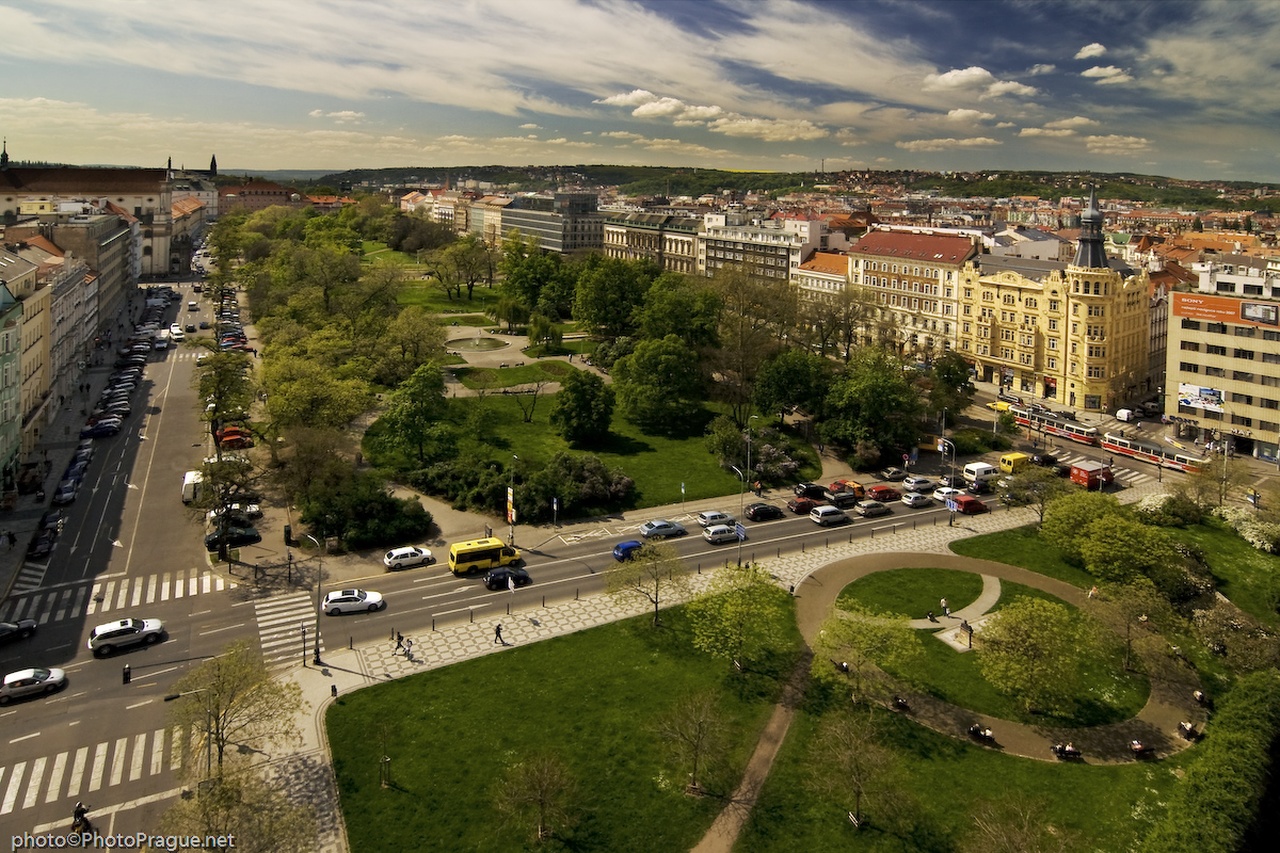 Here are some of the highlights of this exciting neighborhood:
Wenceslas Square: The Heart of Modern Prague
Wenceslas Square is the main square of Prague's New Town, a bustling hub of activity that is home to many shops, restaurants, and nightclubs. The square has been the site of many important events in Prague's history, including the Velvet Revolution in 1989.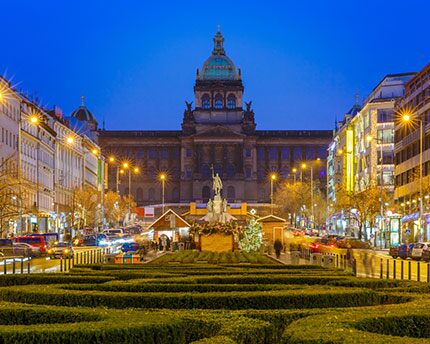 The Dancing House: A Contemporary Masterpiece
The Dancing House is a modern building that stands out in Prague's otherwise medieval skyline. Designed by the famous architects Frank Gehry and Vlado Milunić, the building is meant to evoke the image of a dancing couple, with its flowing lines and curvy shapes. It is now home to several offices, a hotel, and a rooftop restaurant that offers panoramic views of the city.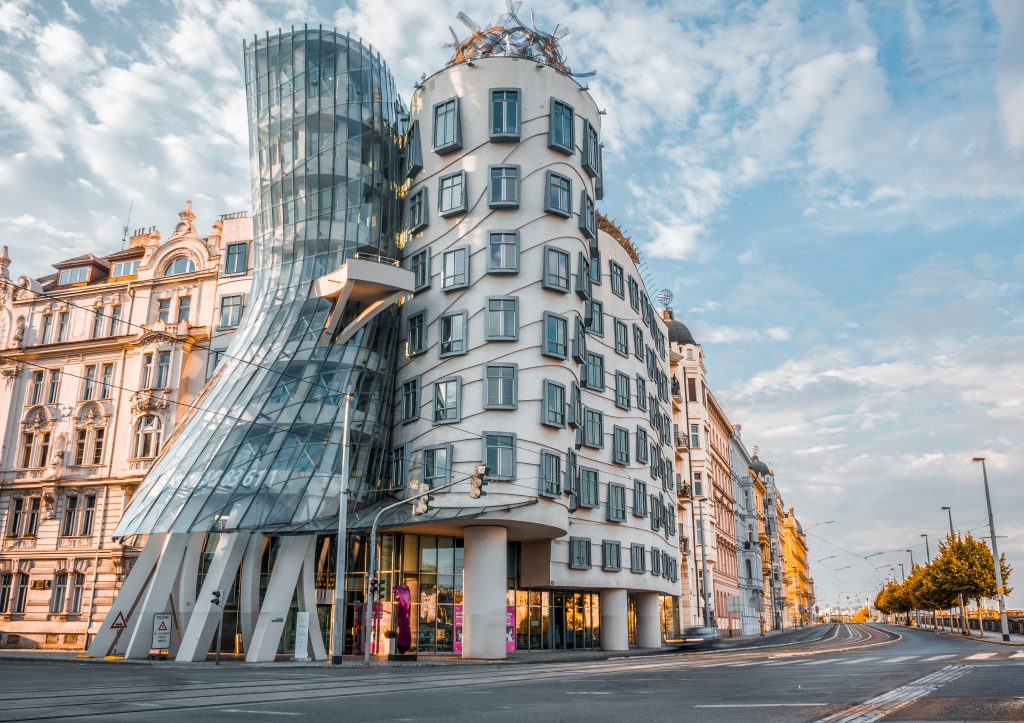 The National Museum: A Must-Visit for History Buffs
The National Museum is the largest museum in the Czech Republic, a vast collection of artifacts and exhibits that tell the story of the country's rich cultural heritage. From prehistoric fossils to medieval armor to modern art, the museum has something for everyone.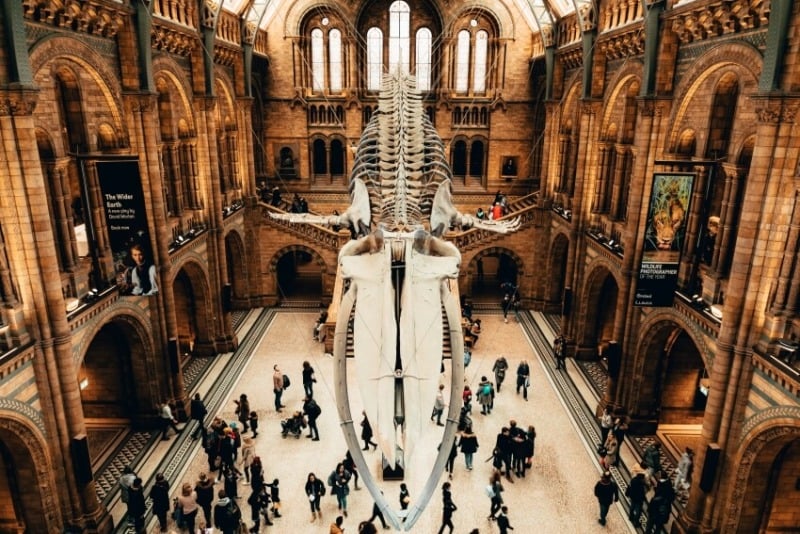 The Unique Cuisine and Nightlife of Prague
Prague is not only a city of history and culture, but it's also a city of delicious food and exciting nightlife.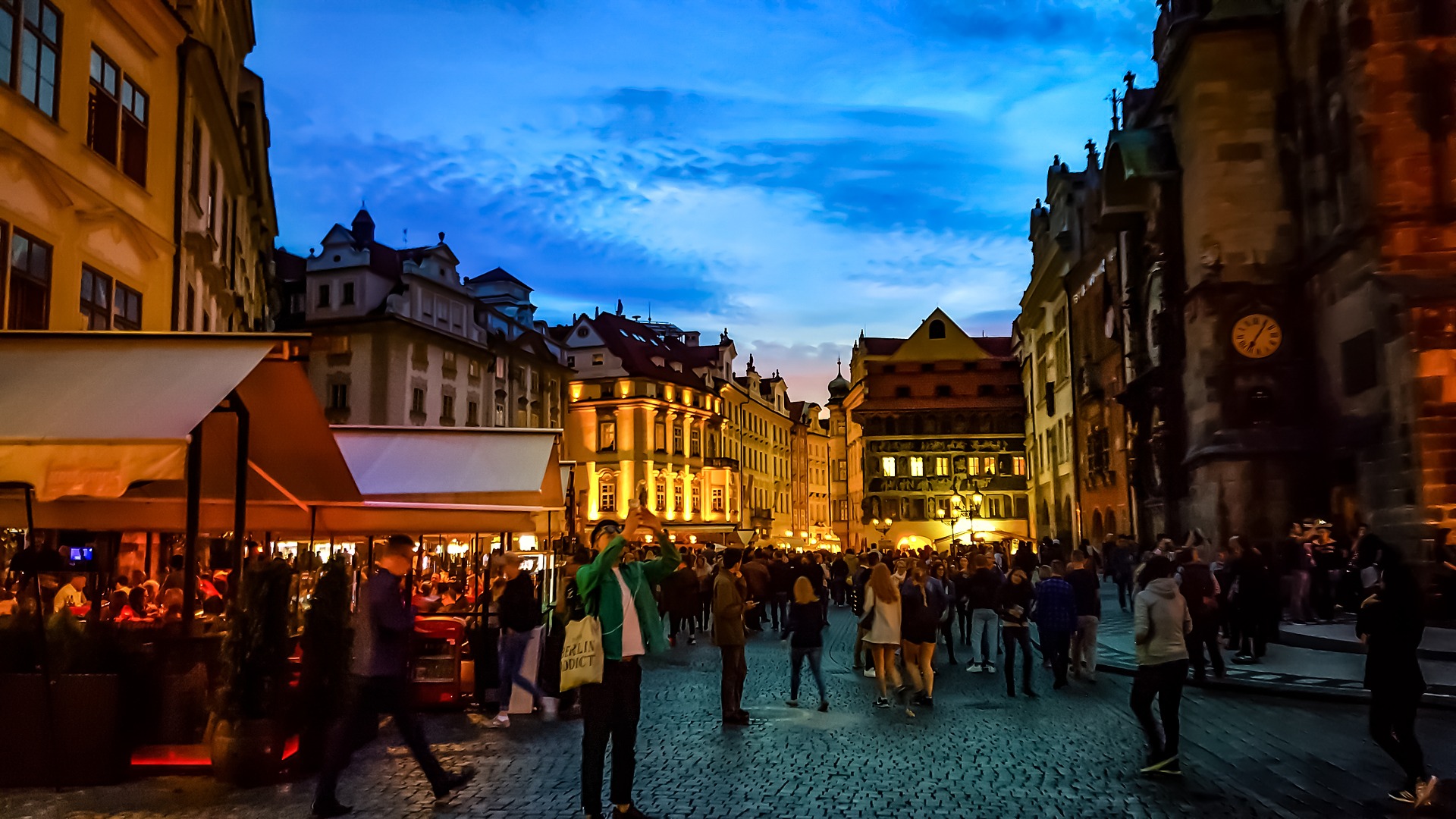 Here are some of the best places to eat, drink, and party in the city:
Traditional Czech Cuisine: Meat, Dumplings, and Beer
Czech cuisine is hearty and filling, with dishes like goulash, roasted pork knuckle, and dumplings dominating the menu. Wash it all down with a cold glass of Czech beer, which is considered some of the best in the world.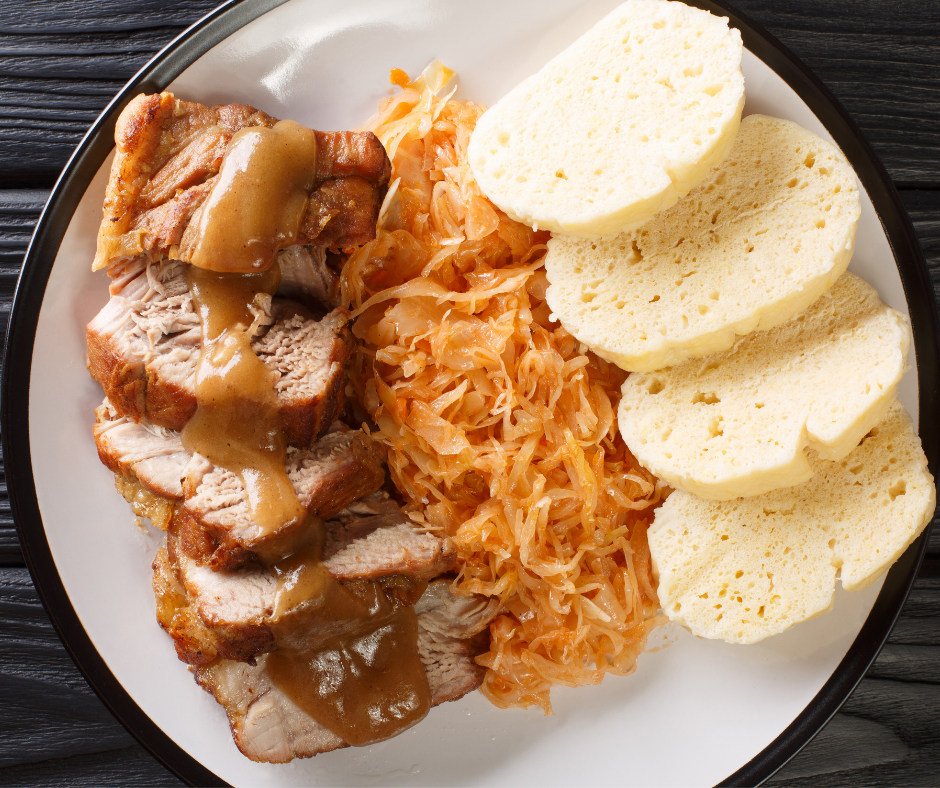 The Best Bars and Clubs in Prague
Prague has a vibrant nightlife scene, with many bars and clubs that cater to every taste and style. From underground techno clubs to chic cocktail bars, you're sure to find a spot that suits your mood.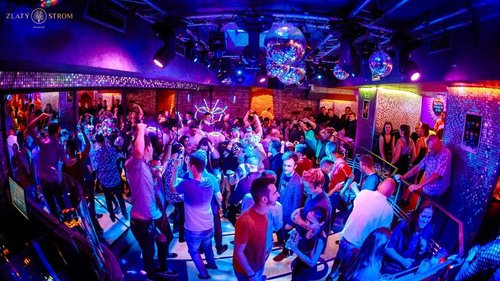 Prague is a city that has it all: history, culture, art, food, and nightlife. Whether you're a fan of medieval architecture or modern art, traditional cuisine or contemporary cuisine, quiet cafes or buzzing clubs, Prague has something for everyone. Come and discover this inspiring city for yourself and see why it's one of Europe's most beloved travel destinations.
What is the best time to visit Prague? A: The best time to visit Prague is from March to May or from September to November when the weather is mild and the crowds are smaller.
What is the currency used in Prague? A: The currency used in Prague is the Czech koruna.
Is Prague an expensive city to visit? A: Prague is generally less expensive than other European cities, but prices can vary depending on the season and the location.
What are some must-visit places in Prague? A: Some must-visit places in Prague include the Old Town Square, Prague Castle, Charles Bridge, and the National Museum.
What is the nightlife like in Prague? A: Prague has a vibrant nightlife scene, with many bars, clubs, and music venues that cater to every taste and style.