Get ready to embark on a journey where the road less traveled becomes your home, and the untamed wilderness transforms into your playground. In the realm of outdoor adventure, off-road camping trailers stand as the epitome of freedom, offering a perfect fusion of comfort, self-reliance, and exploration.
The allure of off-road camping lies not just in escaping the mundane, but in reaching places where traditional campers dare not tread. Imagine waking up to the gentle rustle of leaves in a remote forest or witnessing the sunrise over an untouched mountain range. This is the promise that off-road camping trailers hold – a promise to take you beyond the familiar and into the heart of nature.
But before we dive into the specifics of off-road camping trailers, let's acknowledge that this is not just about a mode of transportation; it's about a lifestyle. It's about embracing the unpredictability of the off-road, relishing the challenges it presents, and celebrating the victories it bestows upon those who dare to venture.
In this comprehensive guide, we'll unravel the essence of off-road camping trailers, exploring their evolution, dissecting their key features, understanding the advantages they bring to the outdoor experience, and guiding you through the process of choosing the right companion for your off-road adventures.
So, fasten your seatbelts, or rather, secure your trailers, as we delve into the ultimate guide to off-road camping. The clear sky, the lake views, the open terrain – combine these with ease and comfort, and you've got the recipe for an outdoor adventure that transcends the ordinary.
What are Off-Road Camping Trailers?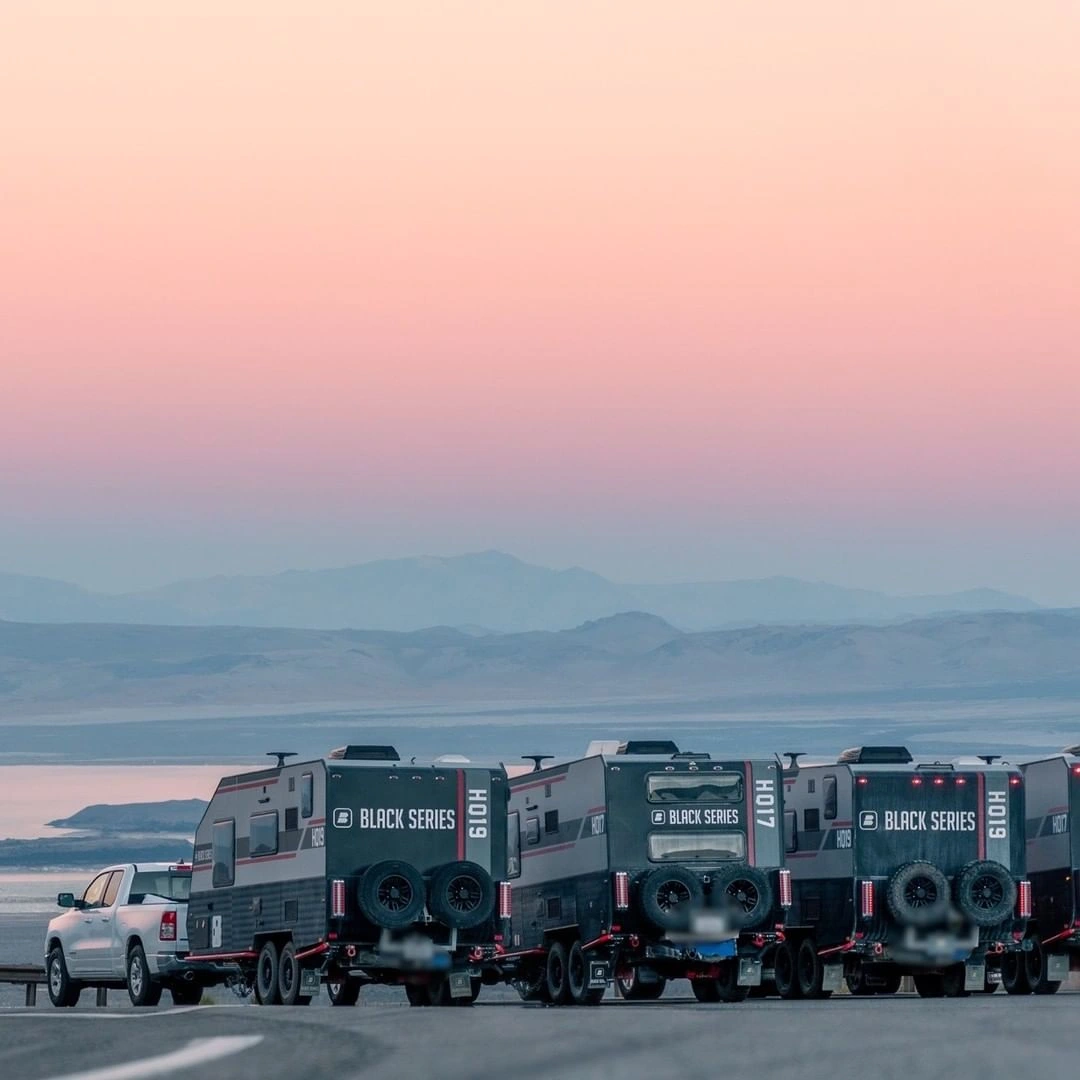 1.1 Introduction to Off-Road Camping Trailers
Off-road camping trailers, the epitome of mobile adventure, redefine the camping experience. Unlike traditional campers, these trailers are purpose-built to conquer challenging terrains, offering a perfect blend of comfort and exploration. Imagine a shelter on wheels that takes you beyond the confines of standard campgrounds, allowing you to embrace the beauty of remote landscapes.
1.2 Evolution of Off-Road Camping Trailers
The evolution of off-road camping trailers is a captivating journey through innovation and engineering prowess. It began with simple tow-behind structures and has evolved into sophisticated, off-grid accommodations. The progression mirrors the increasing desire for a seamless outdoor adventure that doesn't compromise on comfort.
Key Features of Off-Road Camping Trailers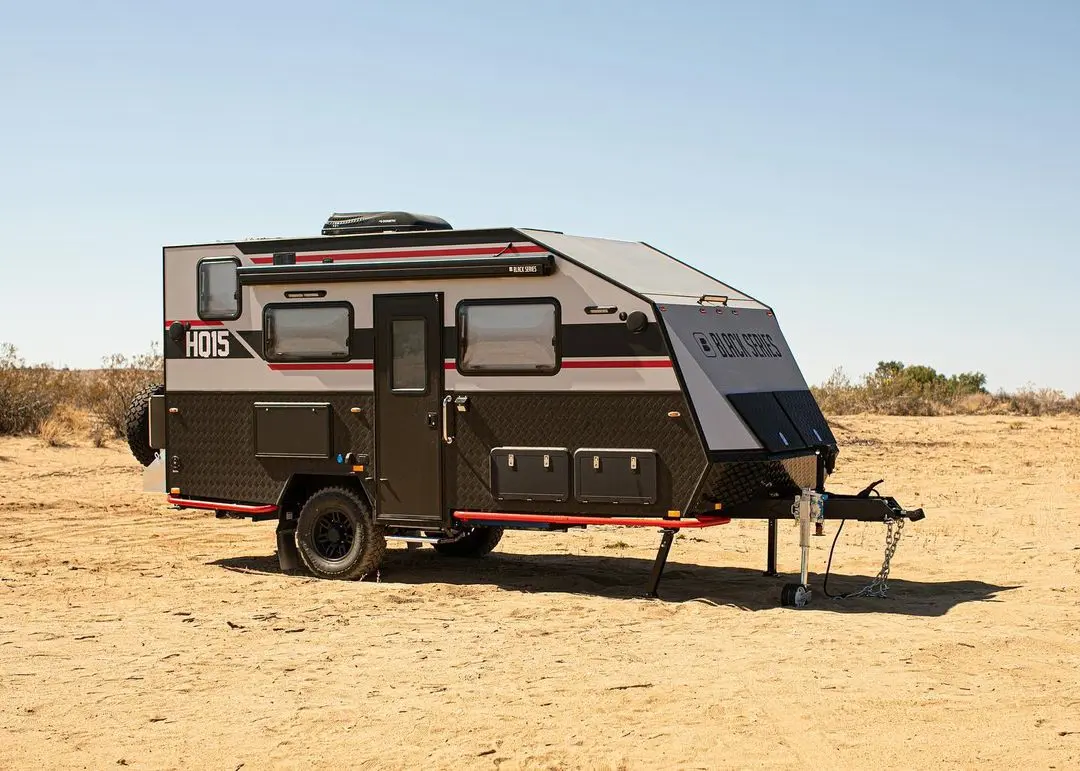 2.1 Robust Suspension Systems
One of the fundamental features distinguishing off-road camping trailers is their robust suspension systems. These systems are engineered to absorb shocks and vibrations, ensuring a smooth ride even on the roughest terrains. Dive into the intricacies of suspension design, understanding how it contributes to the overall off-road capability.
2.2 All-Terrain Tires
The importance of all-terrain tires cannot be overstated in the context of off-road camping. These specialized tires are crafted to provide the necessary grip and durability to tackle mud, rocks, sand, and various terrains. Uncover the technology behind these tires and their impact on the trailer's performance.
2.3 Compact Design for Maneuverability
Off-road camping trailers embody a delicate balance between spaciousness and maneuverability. Explore the design philosophy that goes into creating a compact yet functional trailer, allowing adventurers to navigate narrow trails and tight spots without sacrificing essential amenities.
2.4 Off-Grid Power Solutions
Self-sufficiency is a hallmark of off-road camping, and power solutions play a pivotal role. Solar panels, generators, and advanced battery systems enable these trailers to operate off the grid. Delve into the world of off-grid power, understanding how these solutions empower adventurers to stay connected in the heart of nature.
2.5 Heavy-Duty Chassis and Frame
The backbone of off-road camping trailers lies in their heavy-duty chassis and frame. These components endure the rigors of off-road travel, providing stability and durability. Explore the engineering behind these structures, highlighting their role in ensuring a robust and reliable camping companion.
Advantages of Off-Road Camping Trailers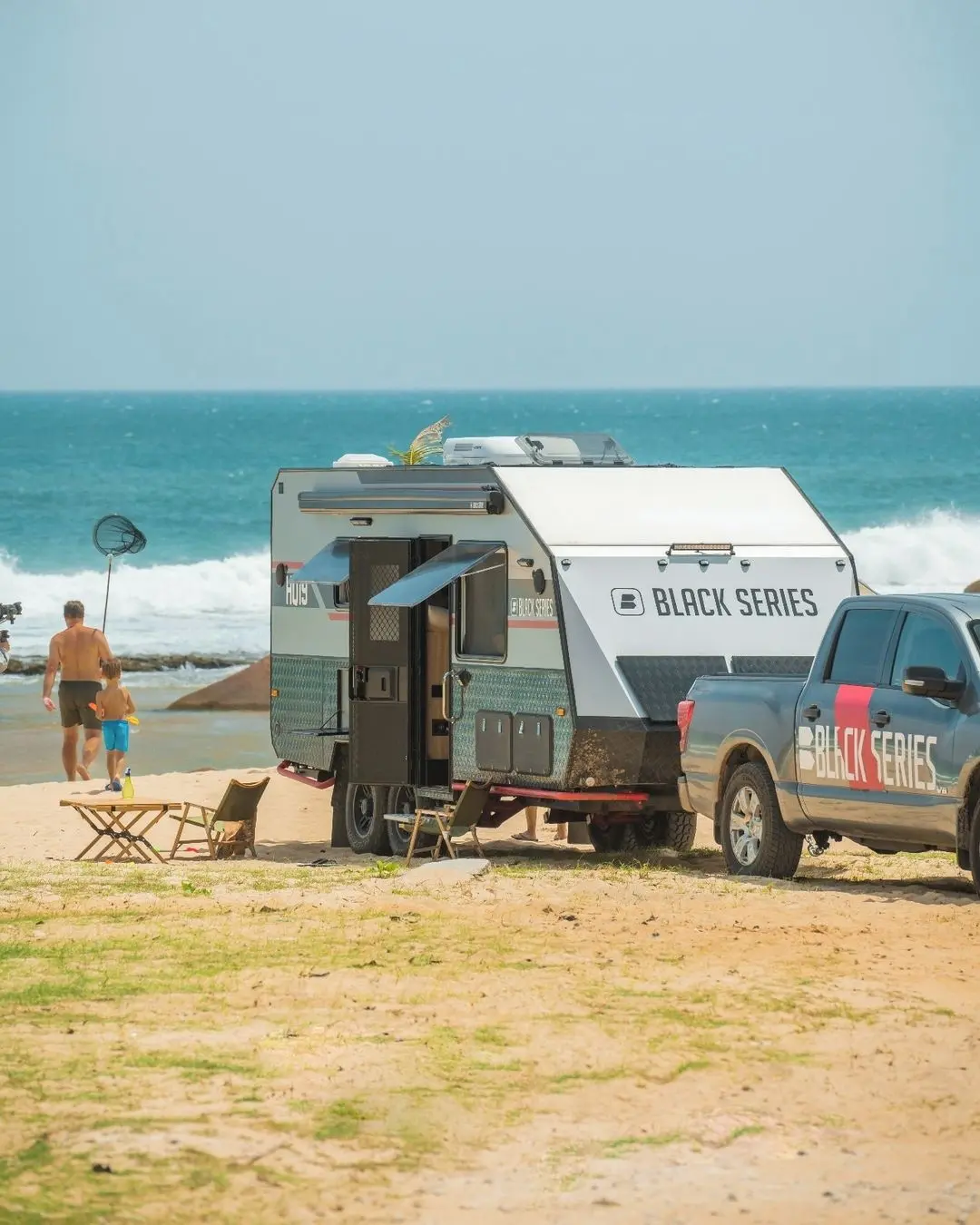 3.1 Accessibility to Remote Locations
Off-road camping trailers redefine the concept of camping by granting access to remote and untouched locations. Escape the crowded campgrounds and venture into pristine landscapes that only the off-road capable can reach. Discover the joy of waking up to untouched nature, far from the beaten path.
3.2 Self-Reliance and Independence
One of the primary advantages of off-road camping trailers is the sense of self-reliance they offer. Equipped with water filtration systems, power sources, and storage, these trailers turn outdoor enthusiasts into self-sufficient nomads. Experience the freedom to roam without dependency on external resources.
3.3 Comfort in the Wilderness
Contrary to the rugged exterior, the interior of off-road camping trailers is a haven of comfort. Explore the innovative interior features that transform these trailers into a home away from home. From modular designs to smart storage solutions, every inch is optimized for comfort without compromising on the thrill of outdoor living.
While the initial investment may seem substantial, off-road camping trailers offer long-term savings. Compare the costs of traditional camping methods with the benefits of a trailer that opens up a world of cost-effective outdoor adventures. Break down the expenses and discover how these trailers pay off in the long run.
Safety is paramount in off-road exploration, and off-road camping trailers are designed with this in mind. Explore the safety measures integrated into these trailers, from durable construction materials to advanced security systems. Gain insights into how these features provide peace of mind during off-grid adventures.
How to Choose the Right Off-Road Camping Trailers?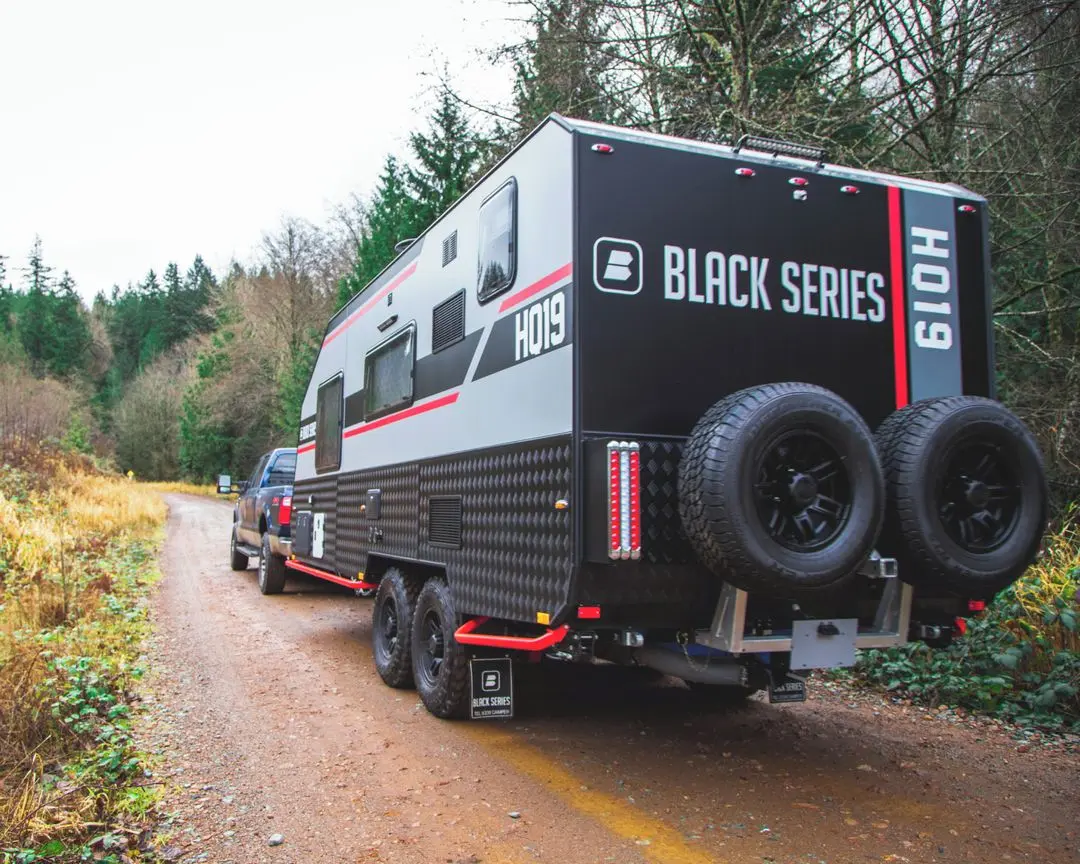 4.1 Assessing Off-Road Capability
Choosing the right off-road camping trailer begins with assessing its off-road capability. Dive into the factors that determine whether a trailer can conquer challenging terrains. From ground clearance to axle articulation, understand the key elements that contribute to a trailer's off-road prowess.
4.2 Considering Size and Weight
Strike a balance between spaciousness and towability when selecting an off-road camping trailer. Explore the considerations of size and weight, ensuring that the trailer meets your needs without compromising on maneuverability. Learn how the right size contributes to a comfortable journey.
4.3 Examining Interior Features
The interior of an off-road camping trailer is your sanctuary in the wilderness. Examine the features that enhance the overall camping experience, from modular designs that maximize space to clever storage solutions that keep everything organized. Discover how thoughtful interior design adds to the joy of outdoor living.
4.4 Evaluating Off-Grid Amenities
Off-grid amenities are the lifeline of off-road camping trailers. Delve into the essential features that contribute to self-sufficiency, such as solar power systems, water filtration, and off-grid cooking facilities. Understand how these amenities enable you to stay off the grid for extended periods without sacrificing comfort.
Embarking on an off-road adventure requires financial planning. Explore the budget considerations associated with off-road camping trailer ownership. From upfront costs to long-term savings, create a budget that aligns with your outdoor aspirations and ensures a fulfilling off-road adventure without financial strain.
Embark on a journey where the open road meets the untamed wilderness. Off-road camping trailers redefine the possibilities of outdoor adventures, offering a perfect blend of comfort, self-reliance, and exploration. As you consider your next camping escapade, let the guide to off-road camping trailers be your compass, steering you towards an unforgettable experience beneath the clear skies and beside serene lakes.
FAQs (Frequently Asked Questions)
Q1: Are off-road camping trailers suitable for all terrains? A1: Off-road camping trailers are specifically designed for diverse terrains, including mud, rocks, sand, and challenging off-road conditions. Their robust features ensure they can navigate almost any landscape.
Q2: How do off-road camping trailers handle off-grid living? A2: Off-road camping trailers excel in off-grid living with features like solar panels, off-grid power solutions, and water filtration systems, enabling adventurers to stay self-sufficient for extended periods.
Q3: What size of off-road camping trailer is ideal for beginners? A3: Beginners might prefer a smaller, more maneuverable trailer. However, the ideal size depends on individual preferences and the level of comfort and amenities desired.
Q4: Are off-road camping trailers suitable for families? A4: Yes, there are off-road camping trailers designed for families, with multiple sleeping quarters, kitchenettes, and amenities to ensure a comfortable outdoor experience for everyone.
Q5: How do you maintain an off-road camping trailer? A5: Regular maintenance includes checking the suspension, tires, and ensuring all components are in good condition. Cleaning and lubricating moving parts are essential for longevity.
Travel Tips for Off-Road Adventures
Plan Your Routes Ahead: Before setting out, plan your routes and research the terrain. Know the challenges and have alternative routes in case of unexpected obstacles.
Pack Light but Smart: Off-road trailers have limited space, so prioritize essentials. Pack efficiently, considering weight distribution and accessibility during the journey.
Learn Basic Off-Road Driving Skills: Familiarize yourself with basic off-road driving techniques, including hill climbing, descending, and navigating through obstacles. Practice in a safe environment before your adventure.
Carry Essential Tools and Spare Parts: Off-road travel can be unpredictable. Carry a basic toolkit and spare parts to address minor issues, ensuring you can handle common repairs on the go.
Stay Informed about Weather Conditions: Weather can significantly impact off-road conditions. Stay updated on weather forecasts for your route, and be prepared for unexpected changes in climate.
Learning Tips for Aspiring Off-Road Enthusiasts
Attend Off-Road Driving Courses: Consider attending off-road driving courses to acquire essential skills and knowledge. These courses often cover vehicle handling, recovery techniques, and safety measures.
Connect with Off-Road Communities: Joining off-road communities provides valuable insights and tips from experienced adventurers. Online forums, social media groups, and local clubs are excellent platforms to connect with fellow enthusiasts.
Read Off-Road Adventure Literature: Immerse yourself in literature related to off-road adventures. Books, articles, and blogs share personal experiences, tips, and lessons learned by seasoned off-road travelers.
Explore Off-Road Events: Attend off-road events and exhibitions to witness the latest innovations in off-road gear and technology. Networking with industry professionals and enthusiasts can broaden your understanding of the off-road world.
Practice Responsible Off-Roading: Embrace responsible off-roading practices, including respecting nature, following designated trails, and minimizing your impact on the environment. Being a responsible off-roader ensures the sustainability of these experiences for future generations.