In the realm of contemporary transportation solutions, the quest for sustainable and efficient modes of commuting has gained significant momentum. Electric vehicles, particularly the Grandtan Electric Trike by Addmotor, emerge as compelling alternatives reshaping the landscape of modern travel.
Rising Popularity of Electric Vehicles
The global paradigm shift towards sustainable practices has propelled the surge in electric vehicles' popularity. Within this paradigm, the Grandtan Trike stands out, embodying innovation and eco-consciousness, captivating the attention of commuters and adventure seekers worldwide.
Reimagining Commuting Experiences
The Grandtan Electric Trike isn't just a means of transportation; it symbolizes a shift towards redefining how individuals navigate their daily journeys. Its amalgamation of technology, comfort, and sustainability heralds a new era of commuting experiences, promising efficiency, reliability, and sheer delight in travel.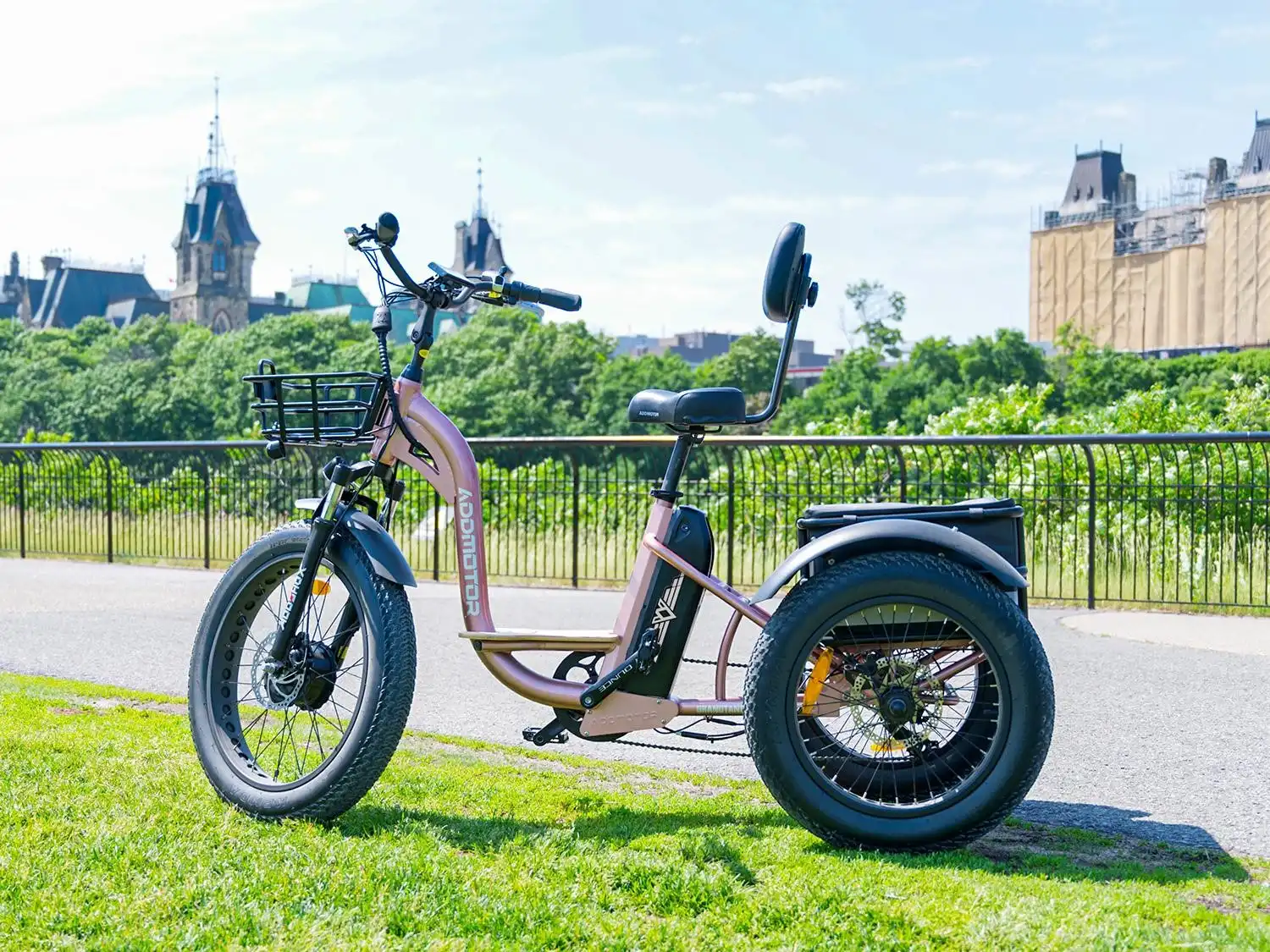 I. Introduction to Grandtan Electric Trike
A Sustainable Mode of Transportation
The world is embracing sustainable alternatives for commuting, and electric vehicles stand at the forefront of this revolution. Among them, the Grandtan Electric Trike by Addmotor is gaining traction due to its impressive features and commitment to eco-conscious travel.
Rising Popularity of Electric Vehicles
Electric vehicles have witnessed a surge in popularity globally, driven by the need for environmentally friendly transportation solutions. The Grandtan Trike embodies the essence of this shift, offering a compelling blend of efficiency, sustainability, and pure joy in travel.
II. Addmotor Grandtan Electric Trike Features
750W Electric Bike
At its core, the Grandtan Trike is powered by a robust 750W electric motor, ensuring a powerful and efficient ride for commuters and adventure enthusiasts alike.
Enhanced Battery Capacity (EB 2.0 System)
One of the standout features of this trike is its upgraded EB 2.0 system, boasting an expanded battery capacity from 17.5Ah to 20Ah. This enhancement significantly extends the trike's range and usability.
Comfort-Boosting Features
To prioritize rider comfort, the Grandtan Trike incorporates various elements, including a footrest wood board, an ergonomic saddle with a backrest, and 4-inch Kenda fat tires. These elements collectively elevate the riding experience by enhancing comfort and stability.
4-Inch Kenda Fat Tires
The inclusion of 4-inch Kenda fat tires with layers of inner tube protection and anti-slip covers ensures adaptability to various terrains, including sandy beaches, making it a versatile choice for different riding environments.
Front-Mounted 750W Motor
The trike's 750W front-mounted motor not only contributes to stability but also facilitates fast acceleration, ensuring a smoother and more balanced riding experience. With a Max Motor Torque of 80Nm and a Peak Motor Wattage of 970W, the trike boasts impressive performance capabilities.
EB 2.0 Lighting System
Safety is paramount, and the EB 2.0 lighting system integrated into the trike comes with a multi-functional taillight. It provides various signals—driving, danger, flashing, braking, and left & right turning signals—enhancing visibility and safety during rides.
III. Key Considerations When Buying an Electric Trike
When selecting an electric trike, determining its range and battery life is crucial. Assessing the distance achievable on a single charge, considering battery capacity, motor efficiency, and terrain compatibility, aids in making an informed choice.
Riding Comfort and Ergonomics
For daily commuting or longer rides, comfort becomes pivotal. Adjustable seating, padded seats, ergonomic handlebars, and suspension systems play vital roles in ensuring a comfortable riding position and absorbing shocks from uneven surfaces.
Safety Features
Prioritizing safety involves opting for trikes with LED lights (front and rear), reflectors, rearview mirrors, and efficient braking systems such as disc brakes for enhanced safety during rides.
Weight Capacity and Cargo Options
Understanding the trike's weight capacity is essential to accommodate the rider's body weight. For those intending to use the trike for transporting goods, exploring options with ample storage capacity, like front or rear baskets or cargo trailer attachments, is advisable.
Price and Warranty
Setting a budget and exploring trike models within that range while considering the warranty offered by manufacturers provides assurance and coverage for potential repairs or replacements in case of defects.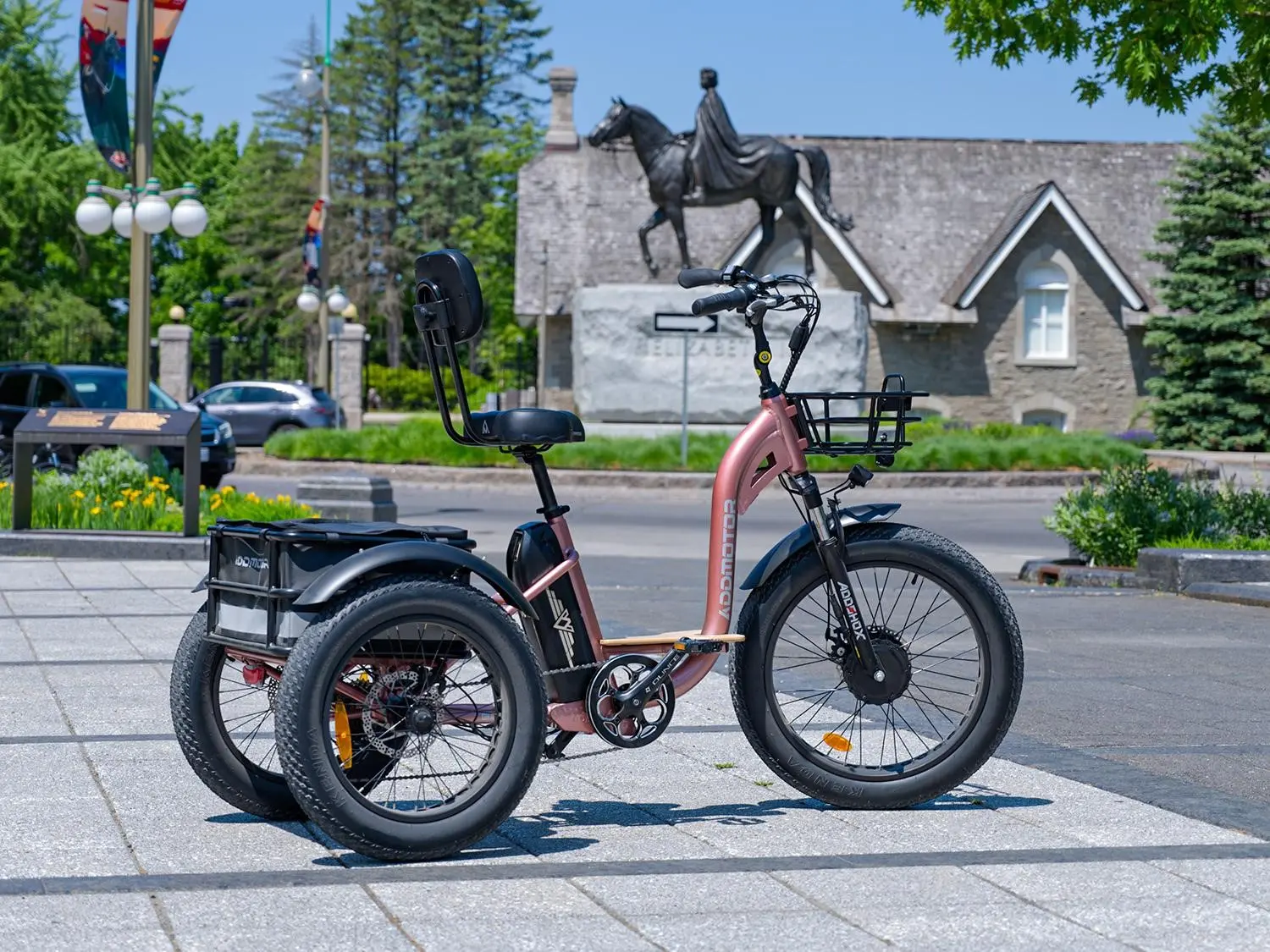 IV. Top Reasons to Choose the Grandtan Electric Trike
Powerful Performance
The Grandtan Trike boasts a robust 750W motor, offering impressive power and acceleration suitable for navigating steep inclines and challenging terrains with ease.
Long-Lasting Battery Life
Equipped with a high-capacity 48V 20.0 Ah Samsung cell battery, this trike extends its range up to 85+ miles on a single charge, ensuring extended rides without concerns about battery depletion.
Exceptional Comfort and Stability
Its sturdy and durable frame, along with an adjustable seat, ensures excellent stability and a relaxed riding position, promoting a comfortable journey.
Versatile Design and Ample Storage
With a cargo basket and a weight capacity of up to 350 lbs, the trike accommodates various needs, allowing riders to transport goods while maintaining stability.
Safety and Convenience Features
An LCD display providing crucial riding information and the integrated EB 2.0 lighting system ensure a safer and more informed riding experience.
V. Conclusion
The Grandtan Electric Trike embodies a modern approach to transportation, combining performance, comfort, and sustainability. Its versatility caters to both commuters and adventure seekers, offering an exciting alternative to conventional vehicles and bicycles.
Frequently Asked Questions (FAQs)
What is the maximum range of the Grandtan Electric Trike on a single charge?
Can the battery of the trike be easily removed for charging?
Are there customizable options available for the trike's accessories?
How durable are the tires of the Grandtan Trike on various terrains?
What warranty does Addmotor offer for the Grandtan Electric Trike?
Travel Tips for Grandtan Electric Trike Users
Plan your routes considering charging stations or accessible power outlets for longer trips.
Familiarize yourself with the trike's features and controls before embarking on extensive journeys.
Maintain the trike regularly, ensuring tire pressure, battery health, and overall functionality.
Invest in additional safety gear, such as helmets and reflective clothing, for enhanced visibility.
Join online communities or forums to share experiences and gather insights from fellow riders.