In the age of social media, it's no secret that Instagram has become a go-to platform for travel inspiration. Scrolling through your feed, you'll find breathtaking landscapes, exotic destinations, and picture-perfect moments that seem too good to be true. But here's the catch: Instagram can often paint a distorted picture of reality. Those stunning travel photos you see are often the result of high-end cameras, meticulous editing, and carefully staged scenes. So, what happens when you visit these places in real life? Prepare to be shocked as we unveil the stark differences between Instagram's portrayal and the actual reality of these 10 travel destinations.
1. The Blue Lagoon, Iceland
Instagram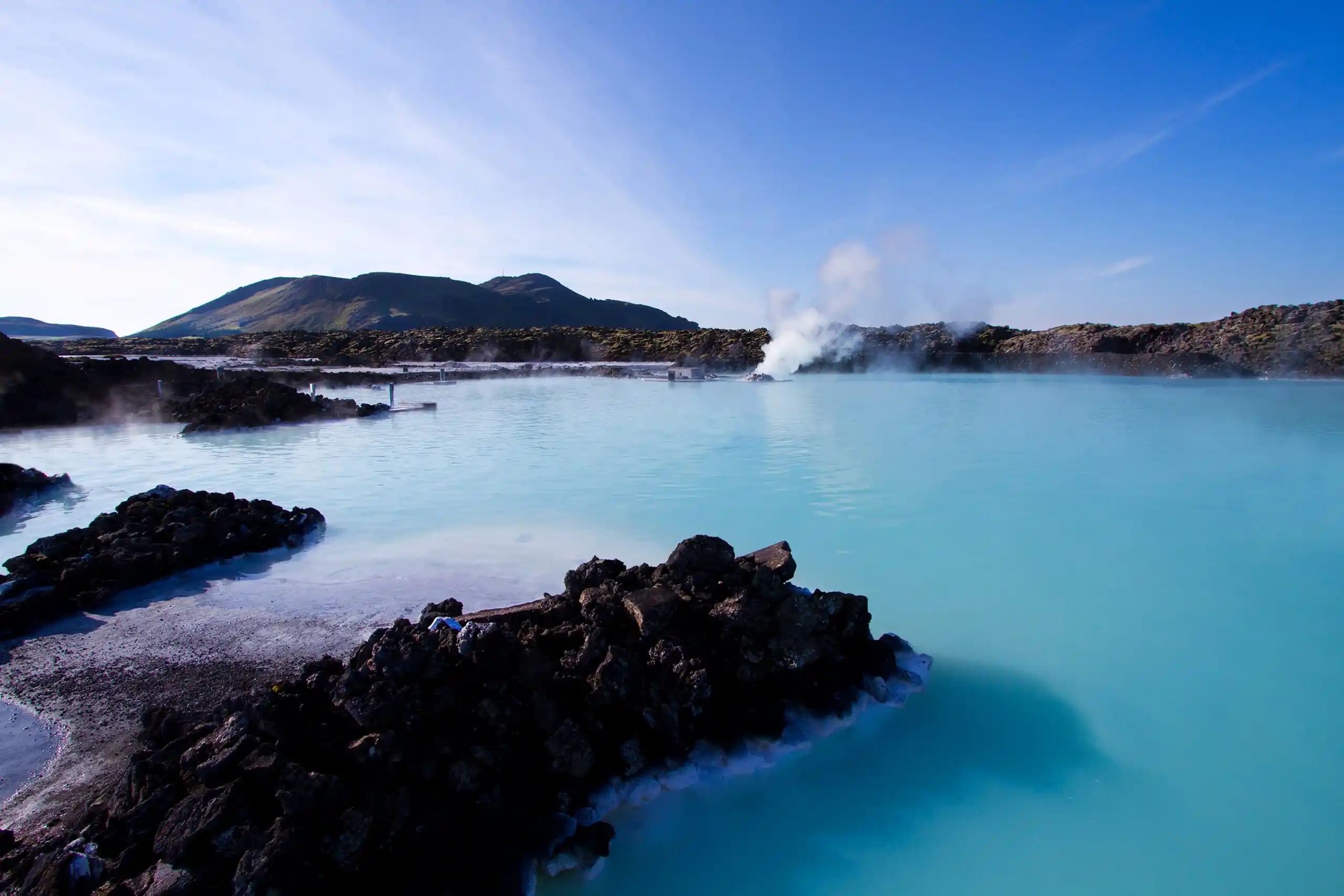 The Blue Lagoon appears as a serene paradise, with crystal-clear waters and solitude.
Reality
Expect a different scene when you visit the Blue Lagoon. The turquoise water might still be there, but you'll be sharing it with a crowd. Those Instagram-worthy moments of solitude? They exist only in photos.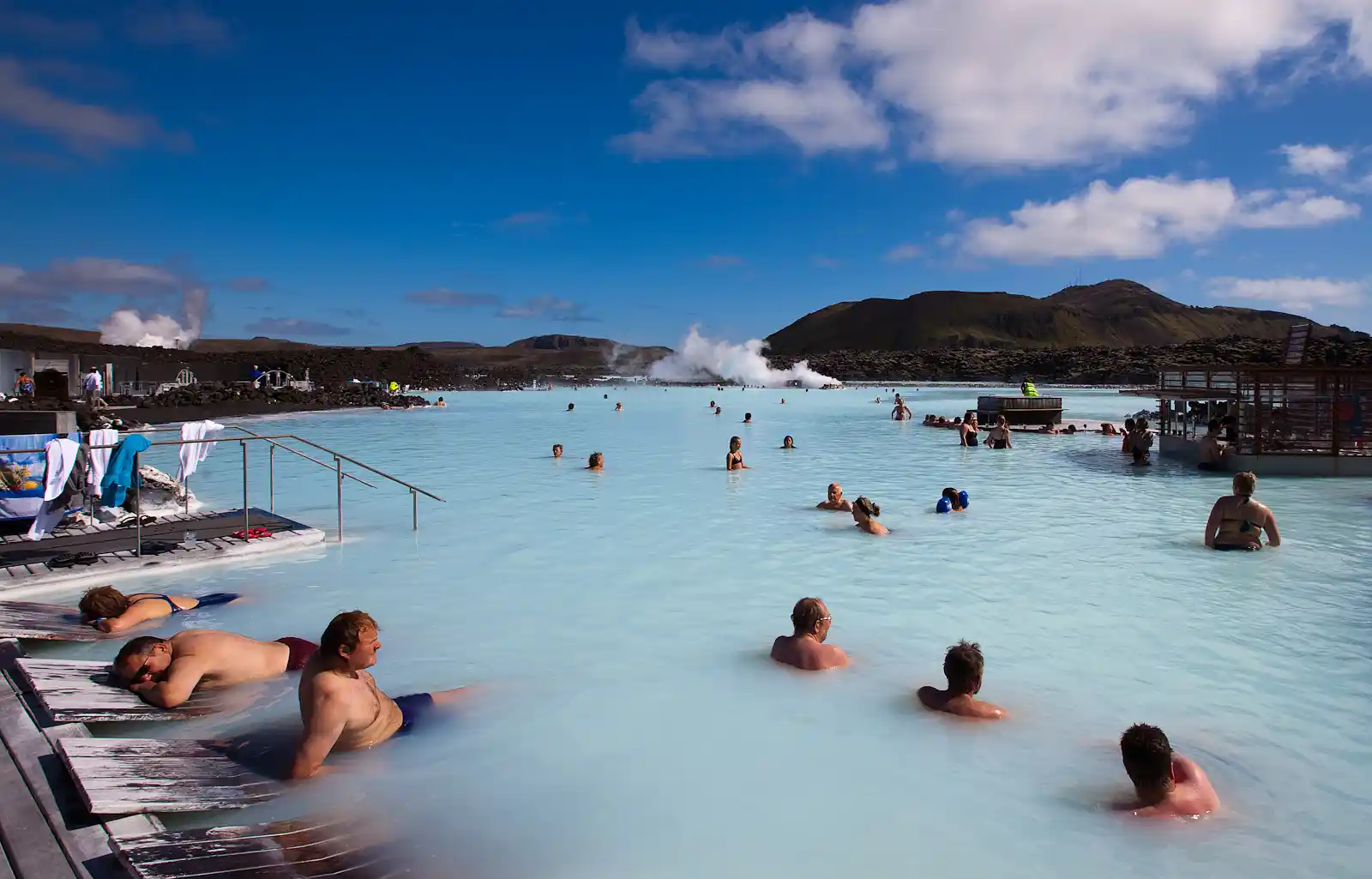 Details: The Blue Lagoon is indeed a stunning geothermal spa in Iceland. However, the serene and solitary scenes portrayed on Instagram are often captured during quiet moments when crowds are sparse. In reality, this popular attraction can get quite crowded, making it challenging to recreate those picture-perfect moments.
---
2. Mount Fuji, Japan
Instagram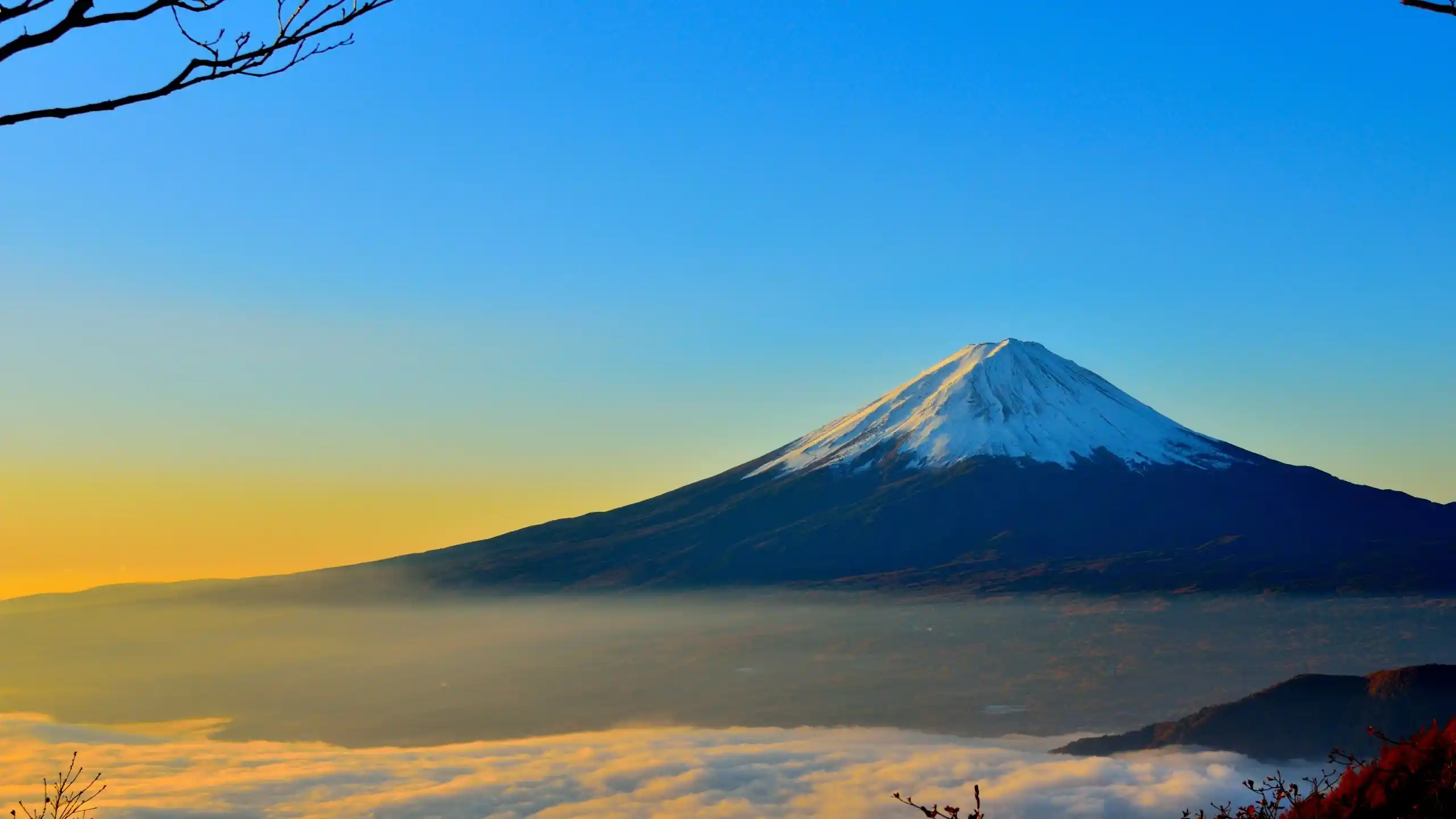 Mount Fuji stands tall with cherry blossoms and a pristine Lake Kawaguchi at its base.
Reality
The majestic Mount Fuji sometimes hides behind clouds, leaving you with no glimpse of its iconic snowy peak. Cherry blossoms and clear lakes may be elusive.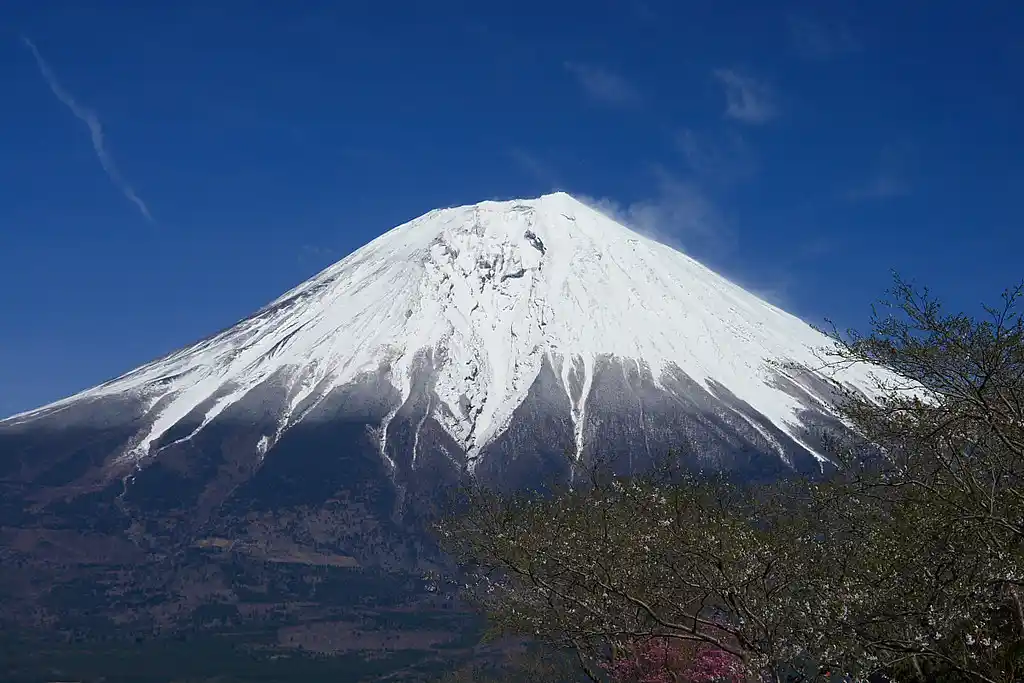 Reality
Details: Mount Fuji, Japan's iconic volcano, is a sight to behold. Instagram often showcases its picture-perfect moments, where Mount Fuji is visible with cherry blossoms and a clear lake in the foreground. However, Mount Fuji's peak is frequently shrouded in clouds, and cherry blossoms bloom only during specific seasons, so capturing that exact Instagram shot can be a challenge.
---
3. Great Wall of China, China
Instagram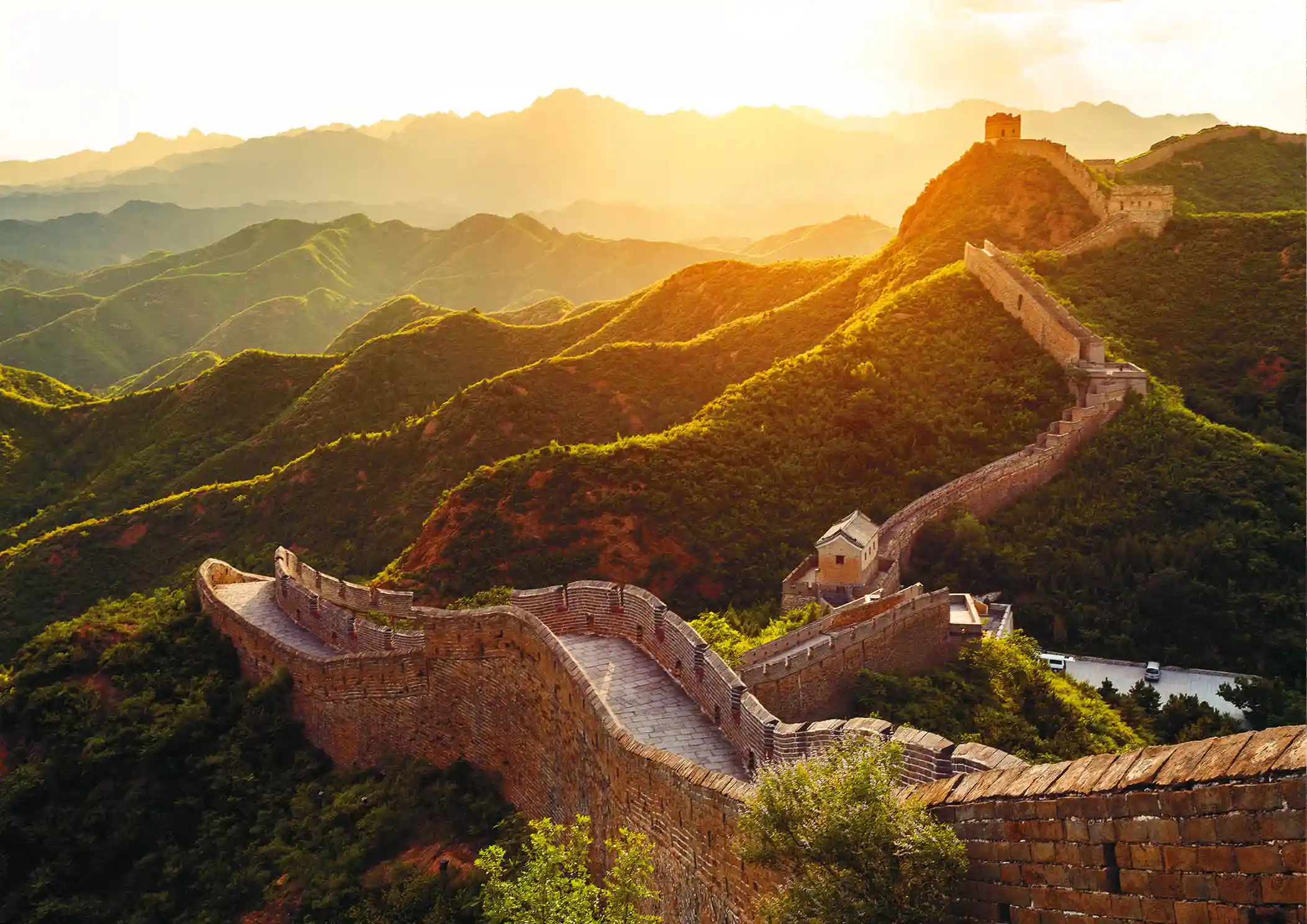 Instagram presents the Great Wall as a secluded corridor amidst lush greenery.
Reality
Prepare for a reality check – the Great Wall of China is a magnet for tourists. The dreamy solitude you see on Instagram? It's a mirage.
Details: The Great Wall of China is a UNESCO World Heritage Site and an architectural marvel. Instagram often portrays it as a serene, secluded path winding through lush greenery. However, in reality, this iconic structure draws millions of tourists each year. Finding a quiet moment to walk alone on the wall is a rare occurrence due to the heavy footfall.
---
4. Terme di Saturnia, Italy
Instagram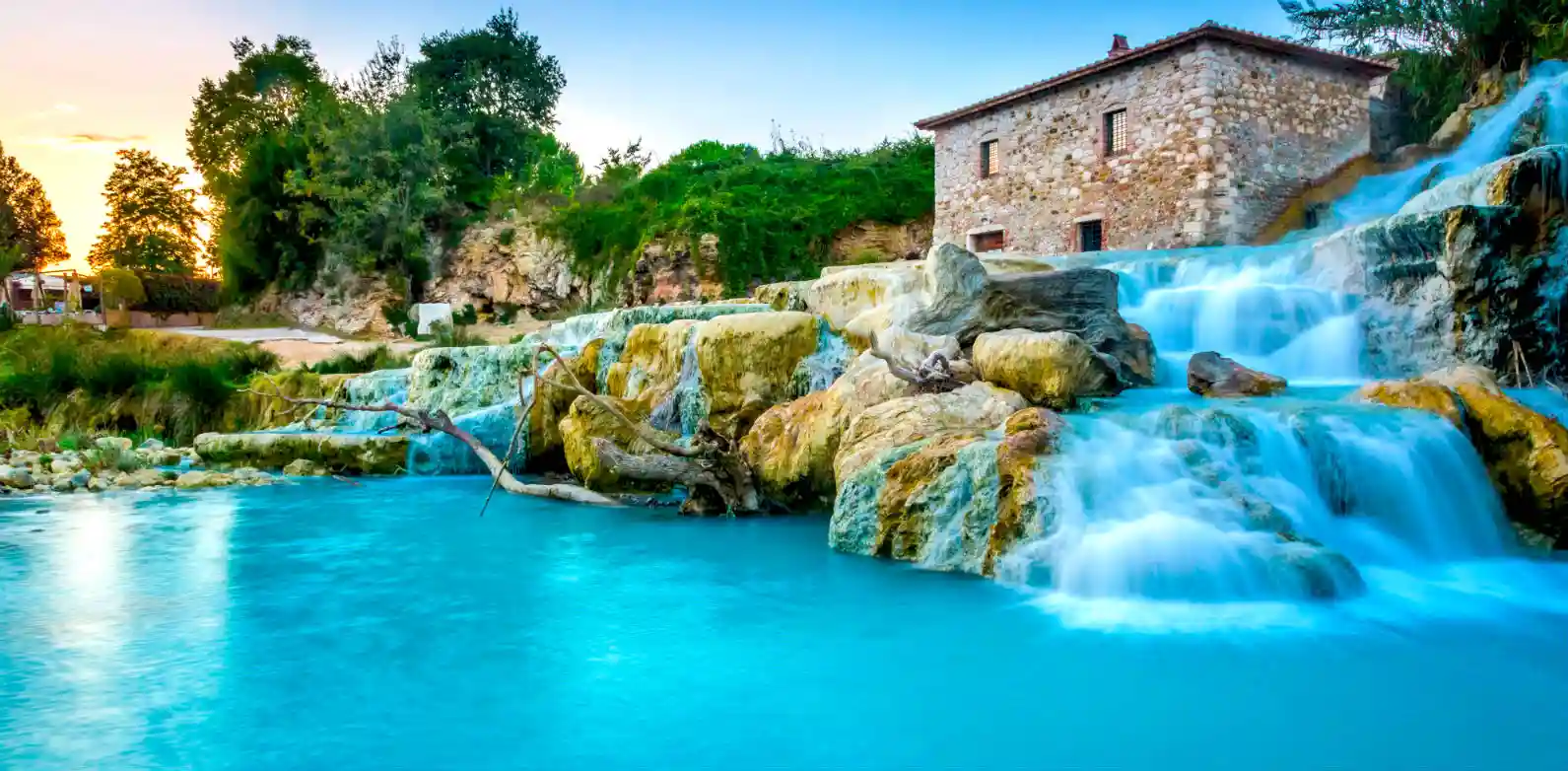 Instagram showcases Terme di Saturnia with cascading waters and a lone snorkeler.
Reality
Expect crowds and the absence of steam in the hot spring. Instagram's tranquility won't be your reality.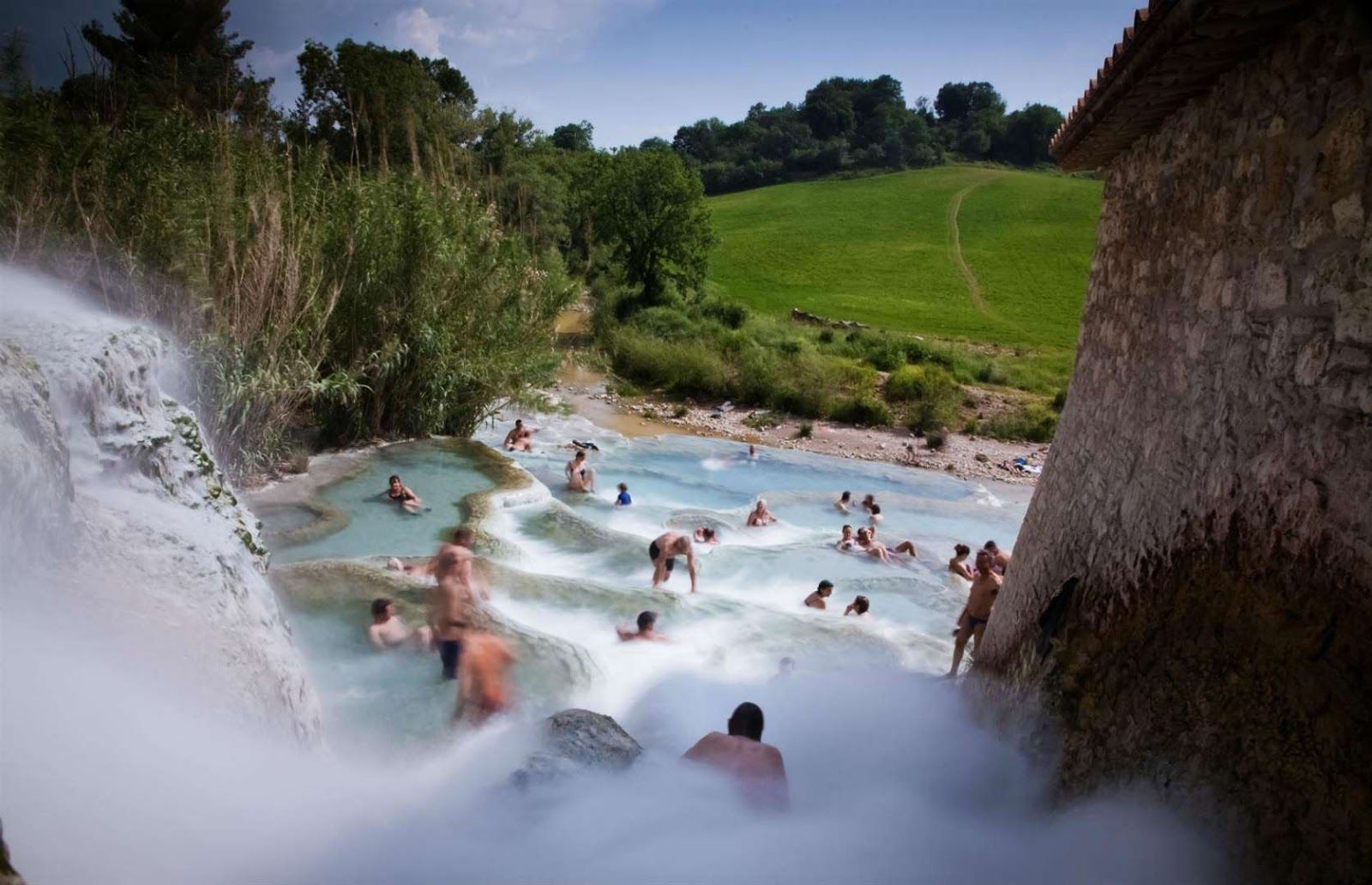 Details: Terme di Saturnia is a beautiful natural hot spring in Italy. Instagram often portrays it with cascading waters and a lone snorkeler, creating an image of secluded bliss. However, when you visit, you'll likely find other visitors enjoying the experience, and the presence of steam is minimal. It's still a fantastic destination, but it may not match the Instagram fantasy entirely.
---
5. The Mona Lisa, Paris
Instagram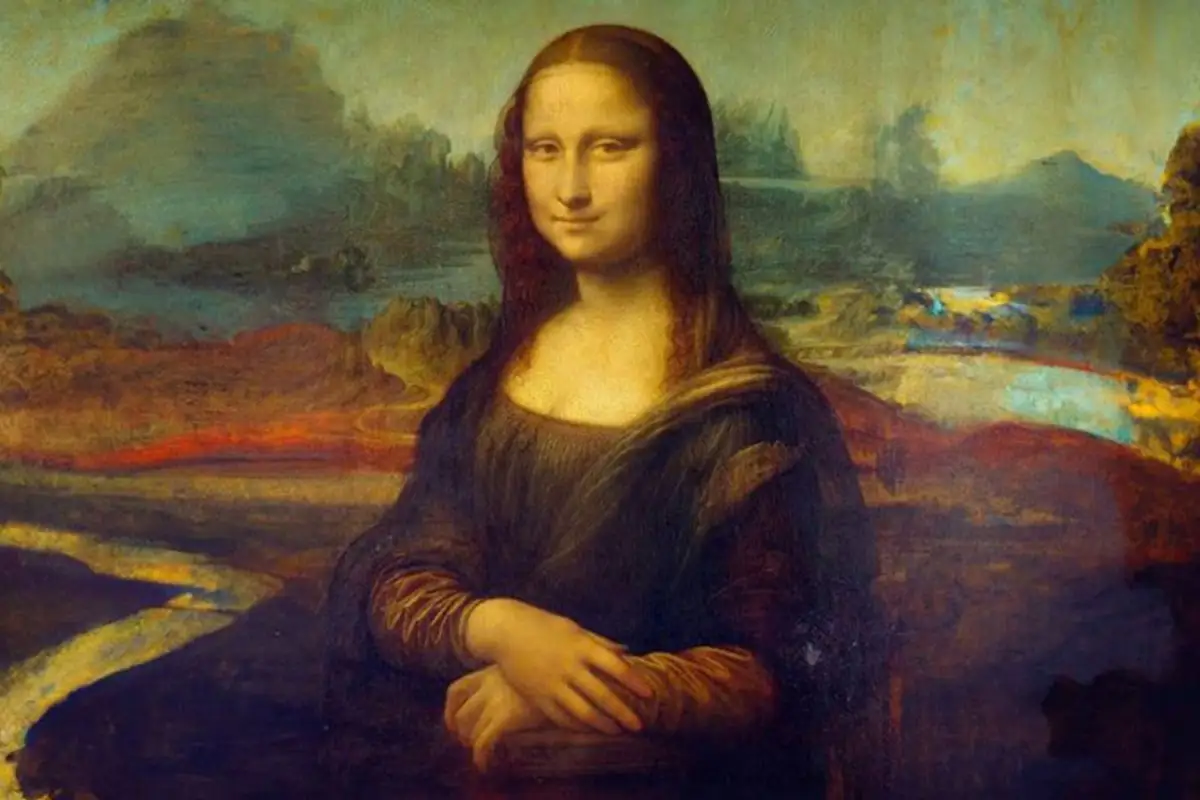 Instagram captures Mona Lisa's smile in all its mysterious glory.
Reality
In reality, you'll join a throng of admirers, straining to catch glimpses of the iconic smile amidst the bustling crowd.

Details: The Mona Lisa, housed in the Louvre Museum, is one of the world's most famous paintings. Instagram often highlights the enigmatic smile of the Mona Lisa. However, visiting in person means contending with large crowds, all trying to catch a glimpse of the iconic artwork. The serene atmosphere portrayed on Instagram is rarely found in the bustling museum.
---
6. Tulum Ruins, Mexico
Instagram

Instagram portrays Tulum Ruins as a forgotten, weathered wonder.
Reality
Tulum Ruins are far from forgotten – they're a global attraction. Don't expect solitude, but do expect admiration.

Details: Tulum Ruins, perched atop a cliff in Mexico, are a fascinating archaeological site. Instagram often highlights the ruins as a forgotten and weathered wonder, creating an aura of solitude. However, in reality, Tulum Ruins attract tourists from around the world. While you won't find solitude, you'll encounter the awe-inspiring history and stunning views that make it a must-visit destination.
---
7. The Taj Mahal, India
Instagram

Reality
While the reflection remains, the Taj Mahal may not appear as white. Tourists abound, and solitude is scarce.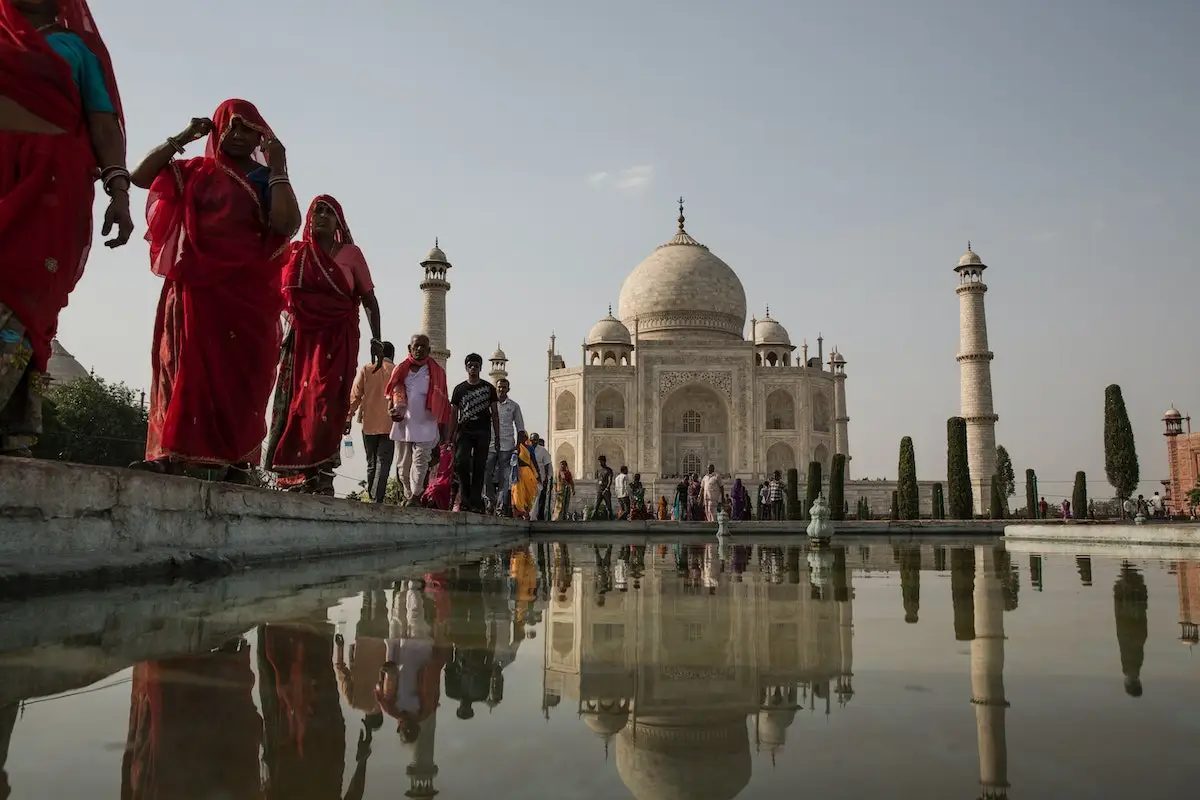 Details: The Taj Mahal, a symbol of love and an architectural masterpiece, often appears pristine and white on Instagram, with a tranquil reflection in the water. However, the reality can differ. The marble may not appear as white, and the presence of tourists is constant. Yet, the Taj Mahal's beauty and historical significance remain awe-inspiring.
---
8. Plitvice Lakes National Park, Croatia
Instagram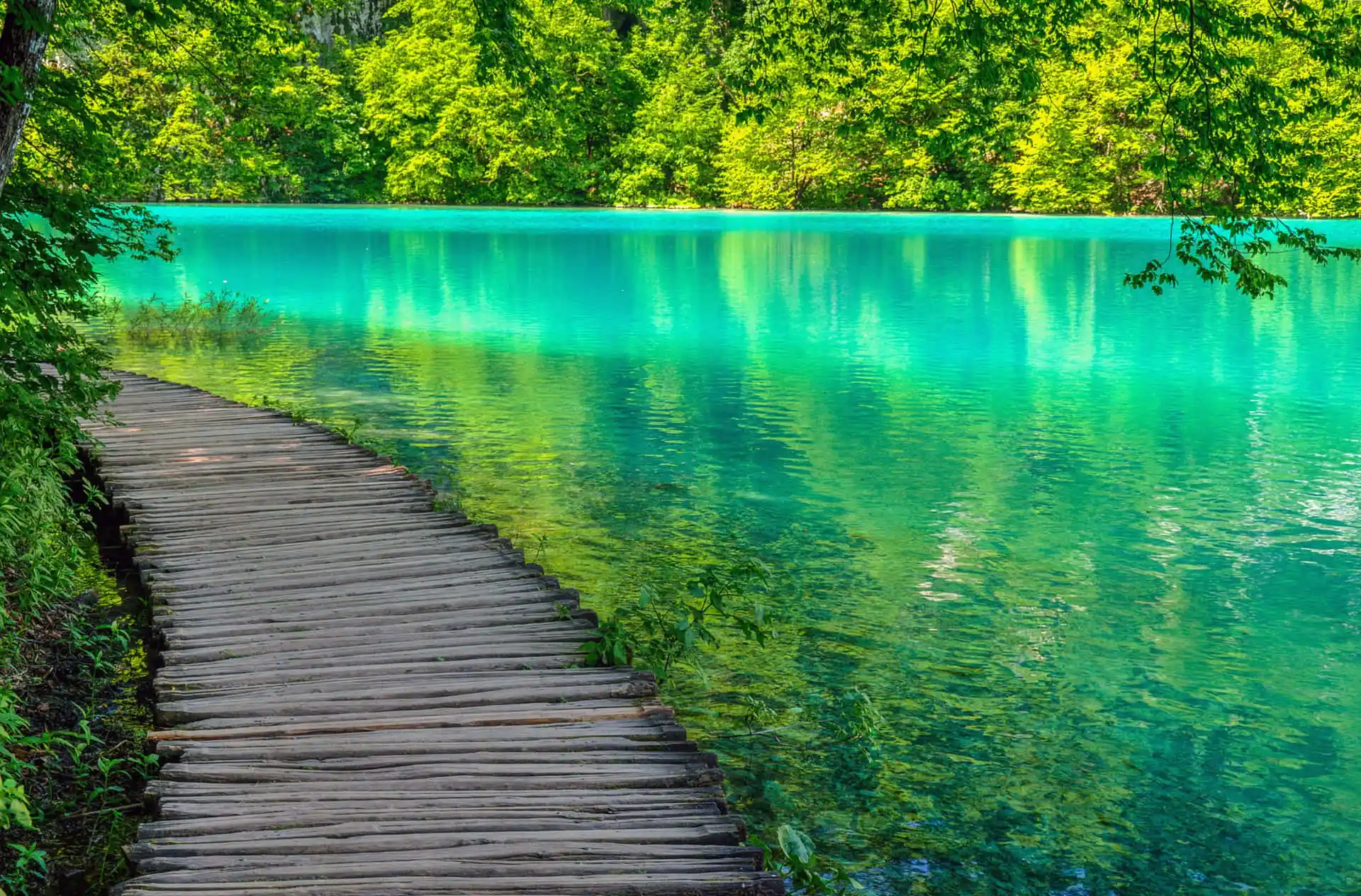 Reality
The lakes are emerald, but you won't see the expansive lake, waterfall, and lush greenery simultaneously.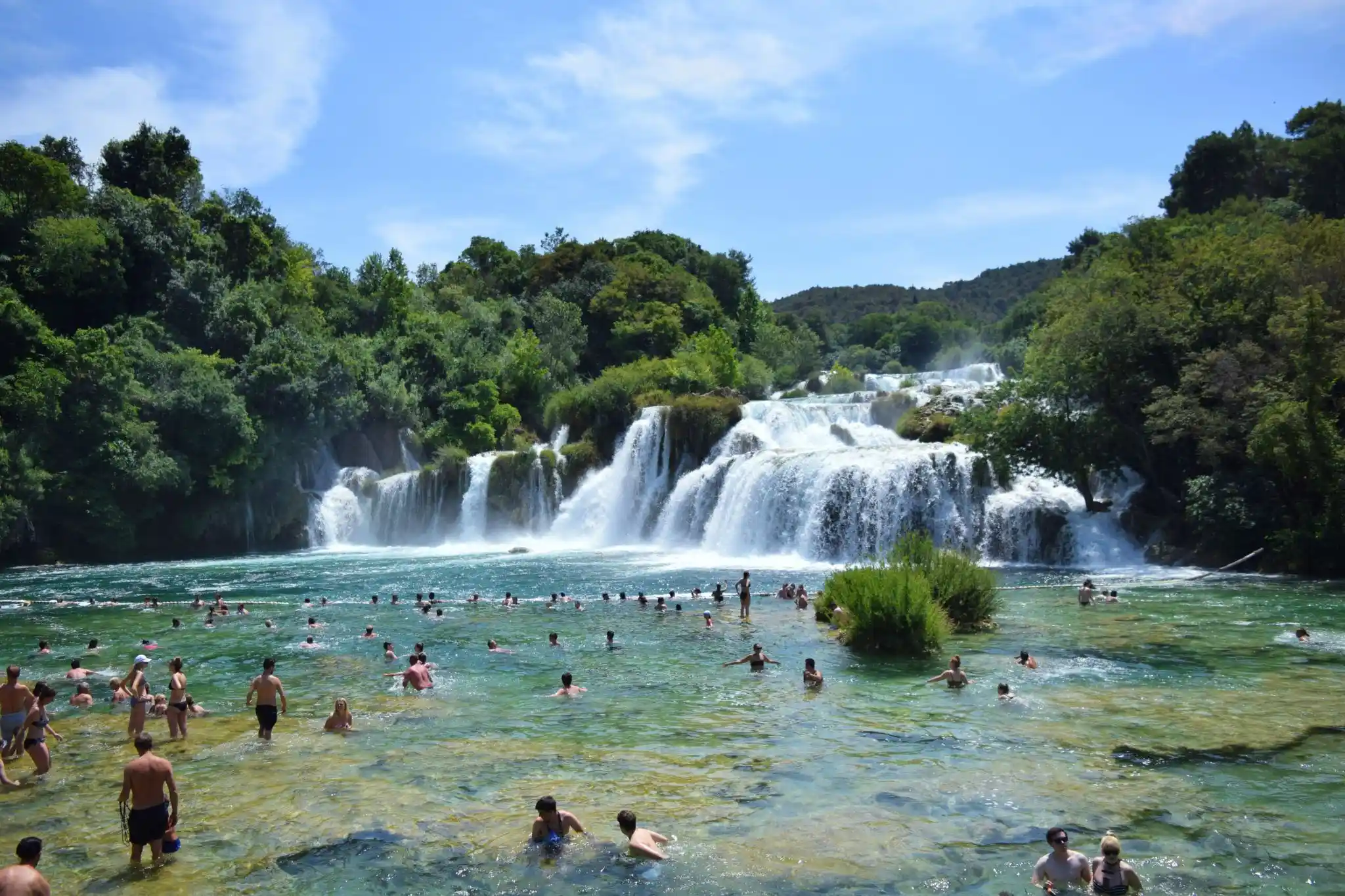 Details: Plitvice Lakes National Park in Croatia is known for its stunning lakes and waterfalls. Instagram often features breathtaking drone shots that showcase vibrant greenery and crystal-blue lakes. In reality, you might not be able to capture all these elements at once due to the park's vastness and the limitations of a single viewpoint. However, the park's natural beauty is undeniable.
---
9. Railay Beach, Thailand
Instagram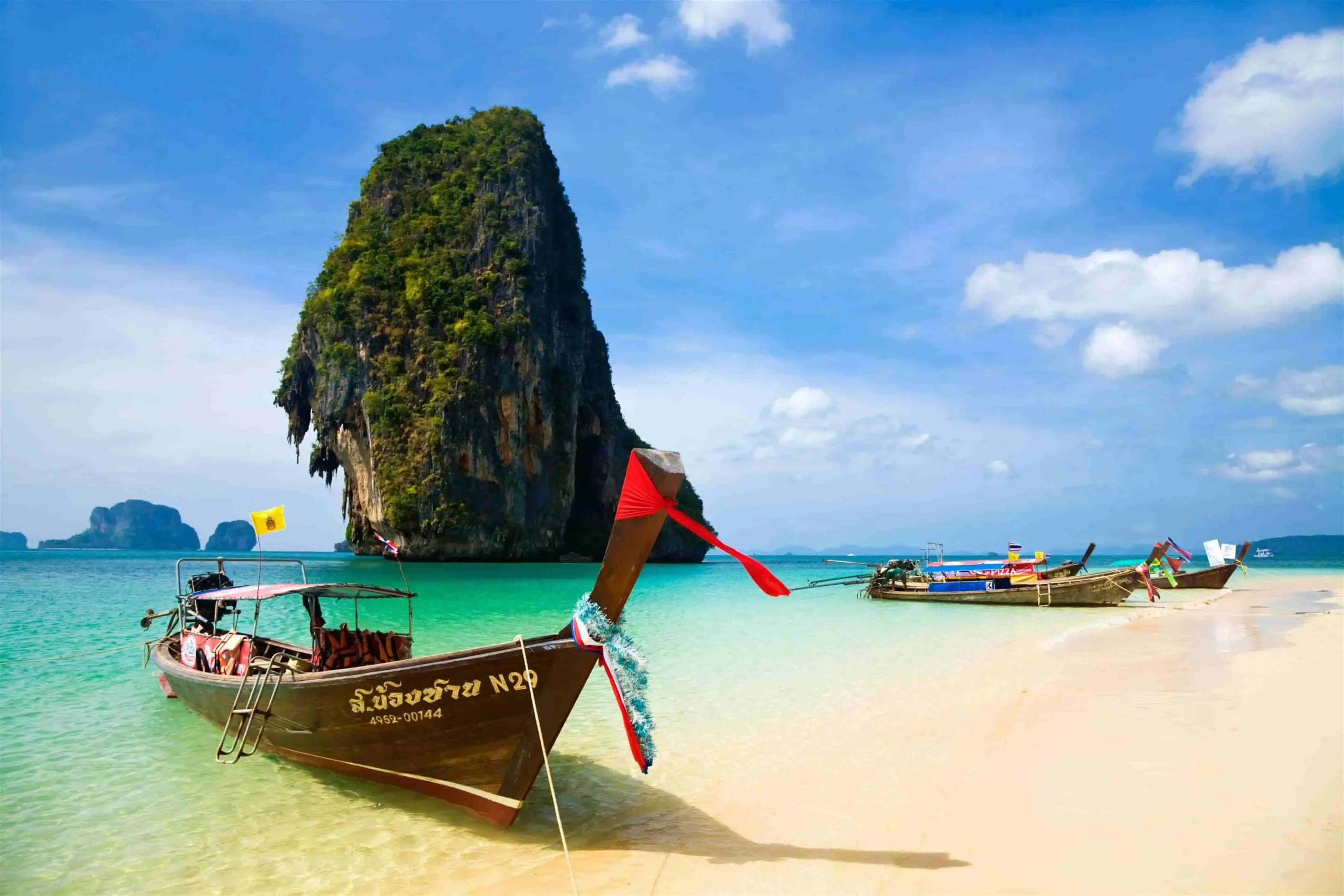 Instagram presents a serene beach with emerald waters and limestone cliffs.
Reality
The limestone cliffs remain, but the water isn't as emerald as portrayed. No boats await your sea adventure.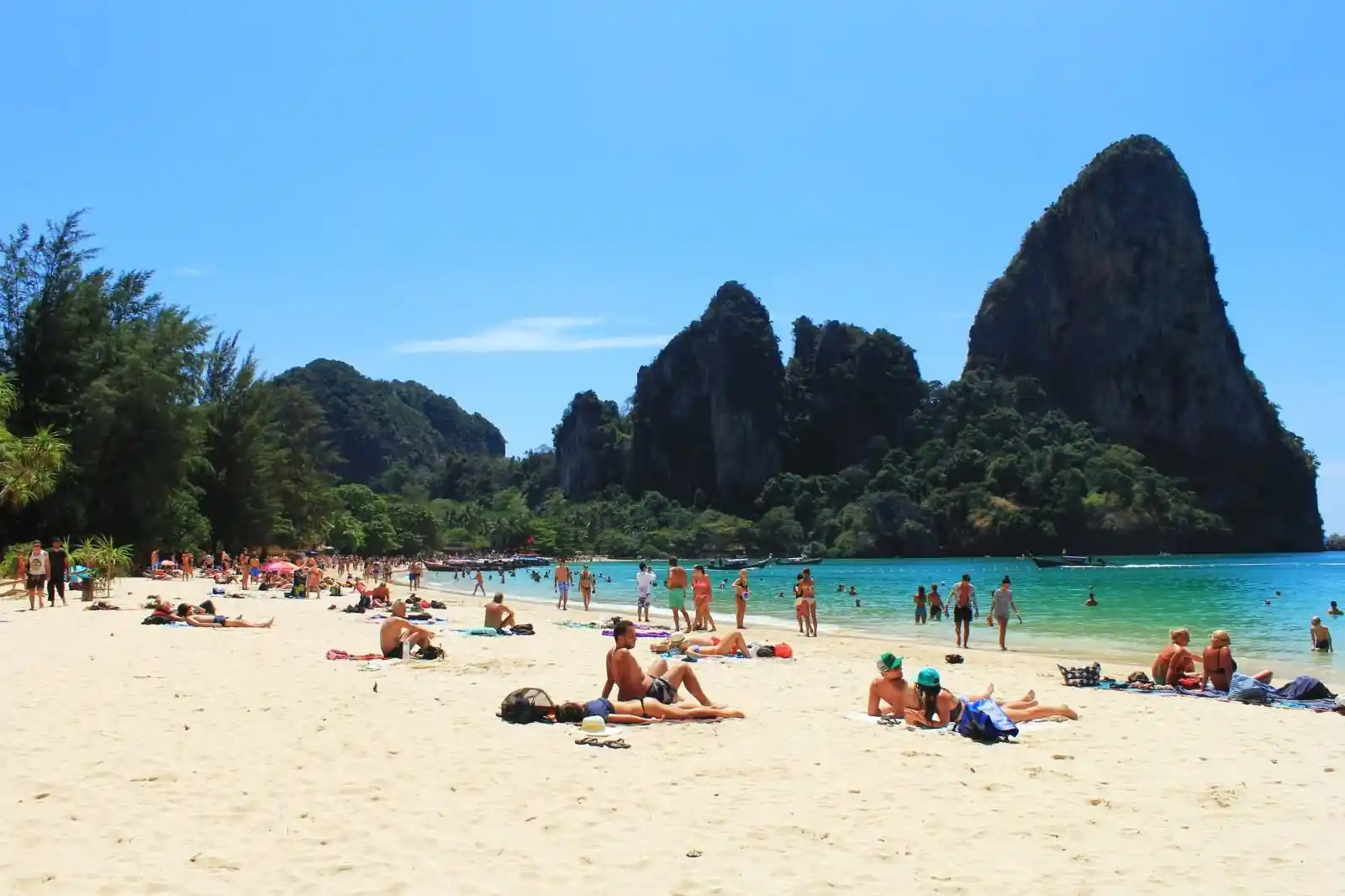 Details: Railay Beach in Thailand is often depicted on Instagram as a tranquil oasis with emerald waters and picturesque limestone cliffs. While the cliffs are undoubtedly stunning, the water might not appear as emerald in real life. Additionally, you might not find the idyllic scene of boats waiting for your sea adventure, as portrayed on social media.
---
10. Brooklyn Bridge, New York
Instagram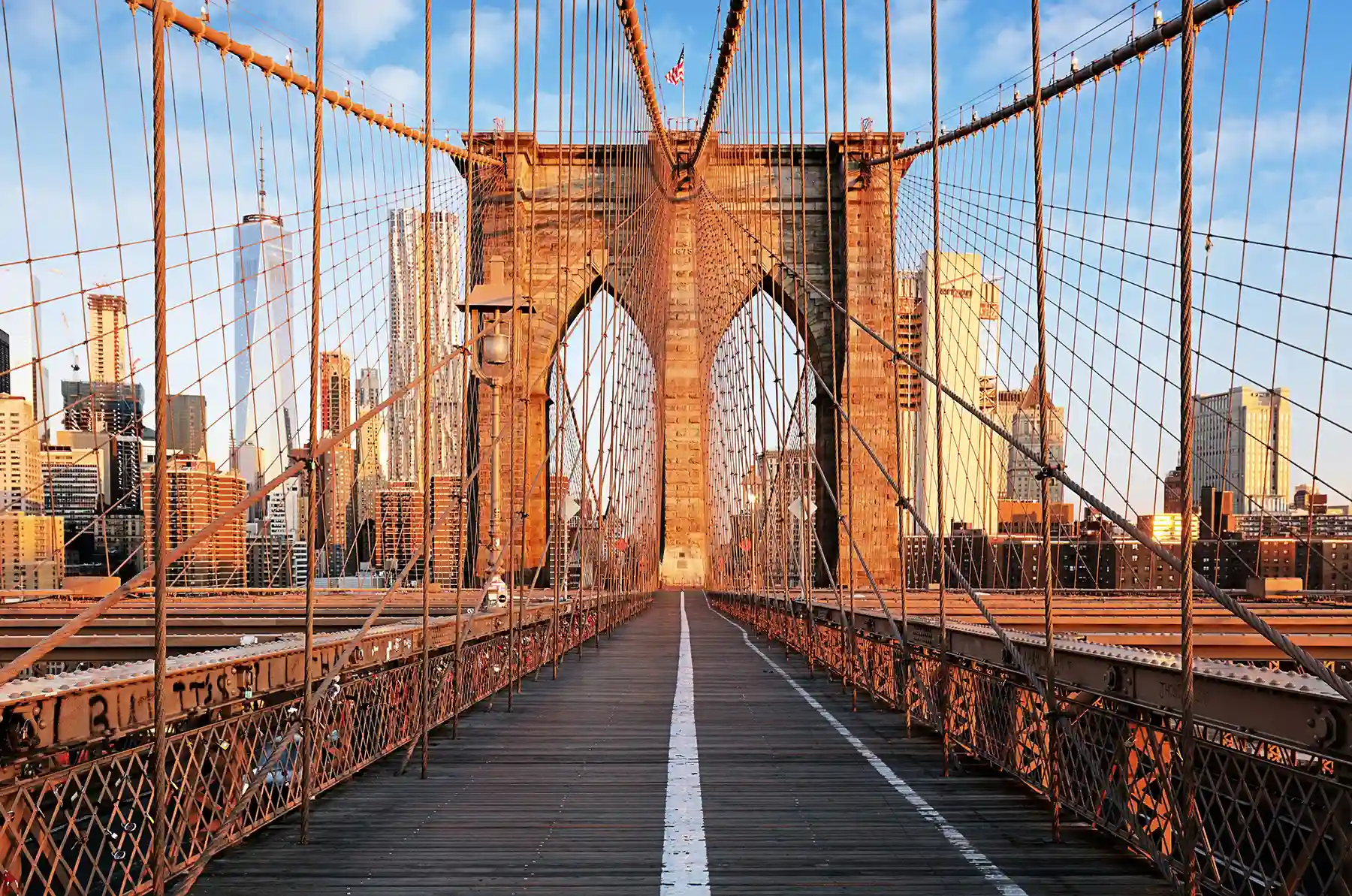 Instagram showcases the Brooklyn Bridge as a peaceful, historic gem.
Reality
The bridge's charm persists, but peace vanishes in the midst of the crowd. Nevertheless, its architecture still captivates.
Details: The Brooklyn Bridge, an iconic New York landmark, often appears as a peaceful and historic gem on Instagram. While the bridge's architectural beauty is undeniable, the reality is that it's a popular destination, and peace and quiet are rare commodities, especially during peak hours. However, the bridge's grandeur and history continue to captivate visitors.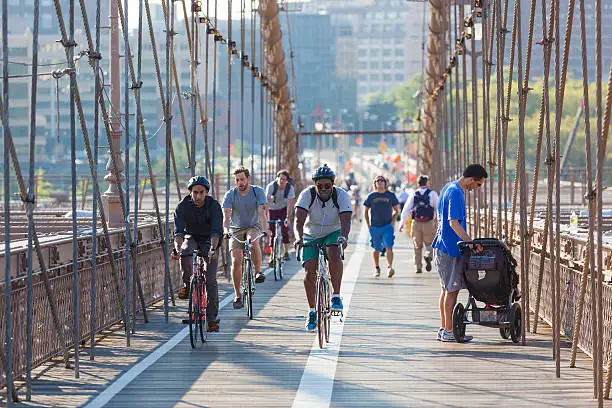 When it comes to travel, Instagram can offer incredible inspiration, but it often omits the hustle, bustle, and imperfections of the real world. Remember that these destinations hold their own magic, even if Instagram doesn't always capture it.
FAQs
1. Are these destinations still worth visiting despite the differences from Instagram? Absolutely! Each of these places has its unique charm and beauty that goes beyond what social media portrays.
2. How can I capture great photos without the crowds? Visit these places during off-peak times or explore less touristy spots nearby for a more tranquil experience.
3. Are Instagram photos completely deceptive? Not necessarily. Instagram photos can be stunning, but they often present an idealized version of reality.
4. How can I make my travel photos look amazing without heavy editing? Focus on natural lighting, framing, and capturing authentic moments. Less editing can sometimes result in more genuine and appealing photos.
5. What other travel destinations offer a stark contrast between Instagram and reality? There are many more! Explore the world with an open mind, and you'll discover the beauty of authenticity in unexpected places.
In conclusion, while Instagram travel photos can ignite wanderlust, it's essential to approach them with a pinch of salt. Embrace the imperfections and crowds, for they are part of the real adventure that makes each destination unique. So, pack your bags, explore, and create your own unfiltered memories!