Iceland is a land of fire and ice, where rugged landscapes and natural wonders await. From its stunning glaciers to its hot springs and volcanic activity, Iceland is a unique and unforgettable destination. In this article, we'll take a closer look at the 10 best places to visit in Iceland, each with their own unique charm and beauty.
1. Introduction
Iceland is a land of extremes, where you can experience some of the most spectacular natural wonders on the planet. From the Northern Lights to its geothermal pools, this is a destination that has something for everyone. In this article, we'll explore the 10 best places to visit in Iceland, so that you can plan your trip accordingly.
2. Reykjavik
Reykjavik is Iceland's capital city and is home to around two-thirds of the country's population. Despite its small size, it's a cosmopolitan and vibrant city that is packed with things to see and do. Highlights include the Harpa Concert Hall, Hallgrimskirkja Church, and the National Museum of Iceland.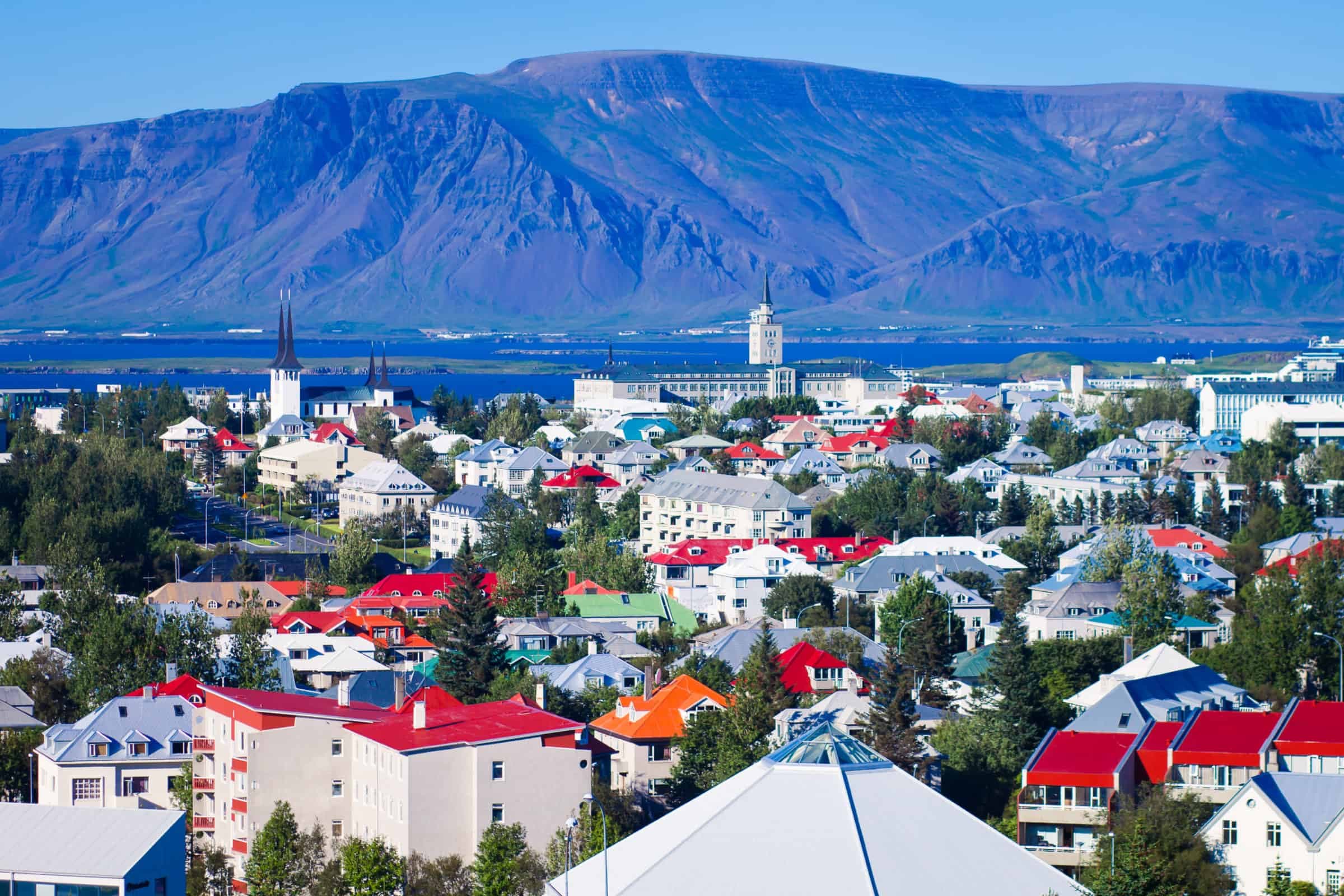 3. The Golden Circle
The Golden Circle is a popular tourist route that takes in three of Iceland's most impressive natural attractions: Thingvellir National Park, Geysir, and Gullfoss Waterfall. At Thingvellir National Park, you can explore the Mid-Atlantic Ridge, while Geysir is home to a number of active geysers that shoot water high into the air. Finally, Gullfoss Waterfall is a powerful and awe-inspiring sight.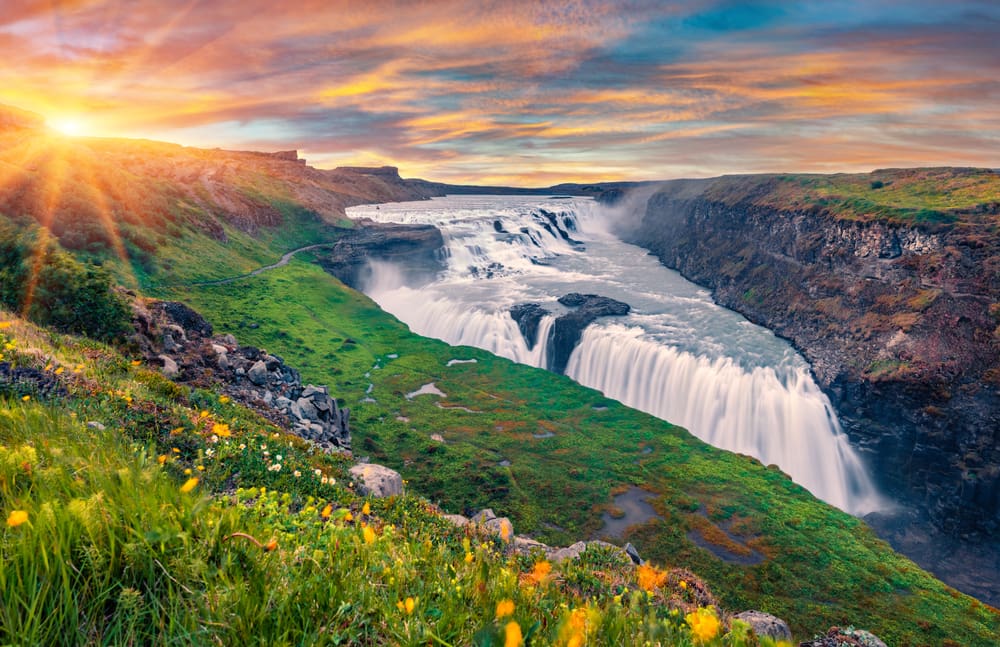 4. Blue Lagoon
The Blue Lagoon is one of Iceland's most popular attractions, and for good reason. This geothermal spa is set in a lava field and is known for its milky-blue waters that are rich in minerals. It's the perfect place to relax and unwind, surrounded by stunning natural scenery.
5. Vatnajokull Glacier National Park
Vatnajokull Glacier National Park is home to Europe's largest glacier, as well as a number of other natural wonders. Here, you can explore ice caves, hike on glaciers, and take in the stunning scenery that surrounds you. This is a must-visit destination for anyone who loves the great outdoors.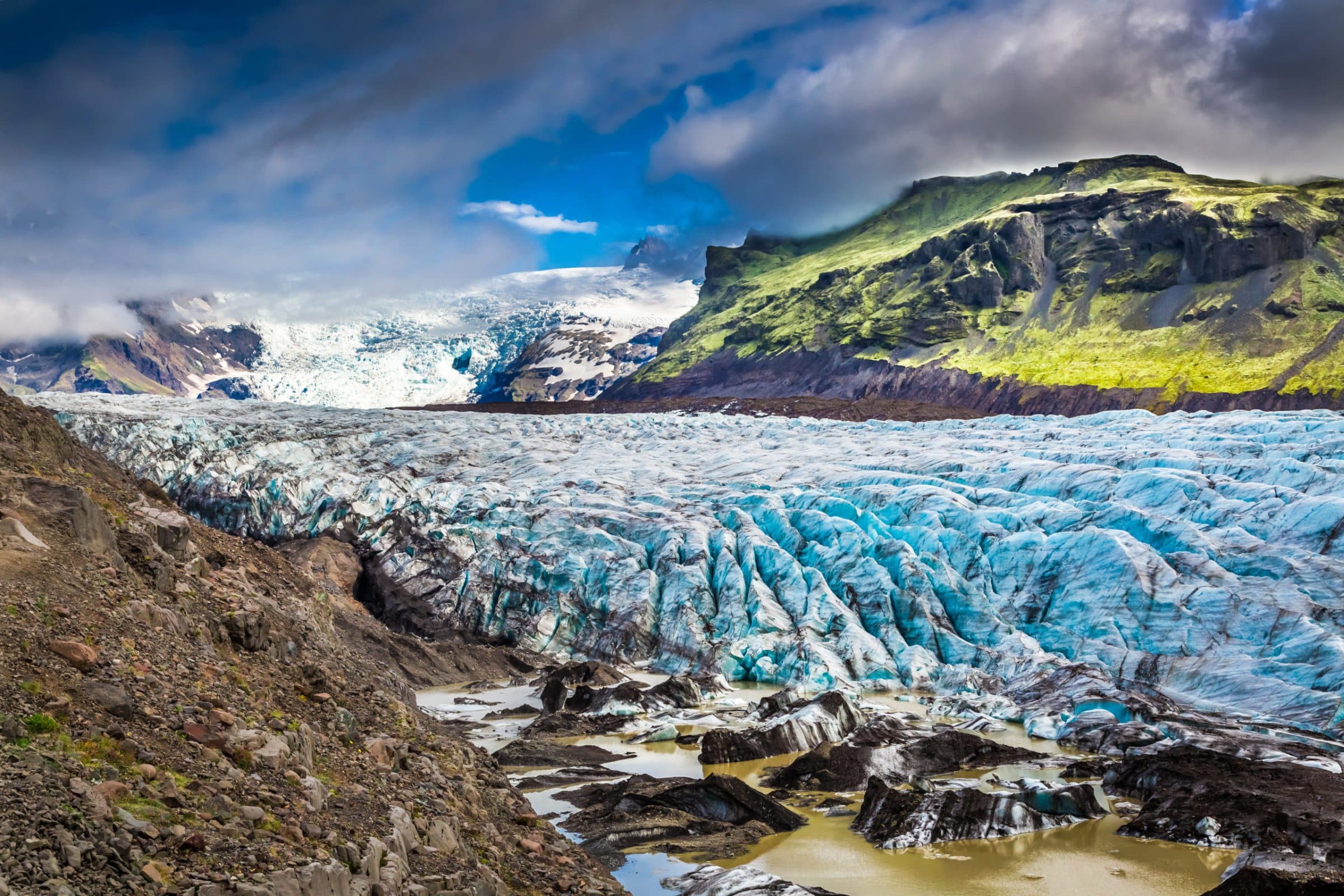 6. Jokulsarlon Glacier Lagoon
Jokulsarlon Glacier Lagoon is a stunning natural wonder that is unlike anything else you'll see in Iceland. Here, you can take a boat tour and see icebergs up close, or simply sit back and take in the beauty of this serene and otherworldly landscape.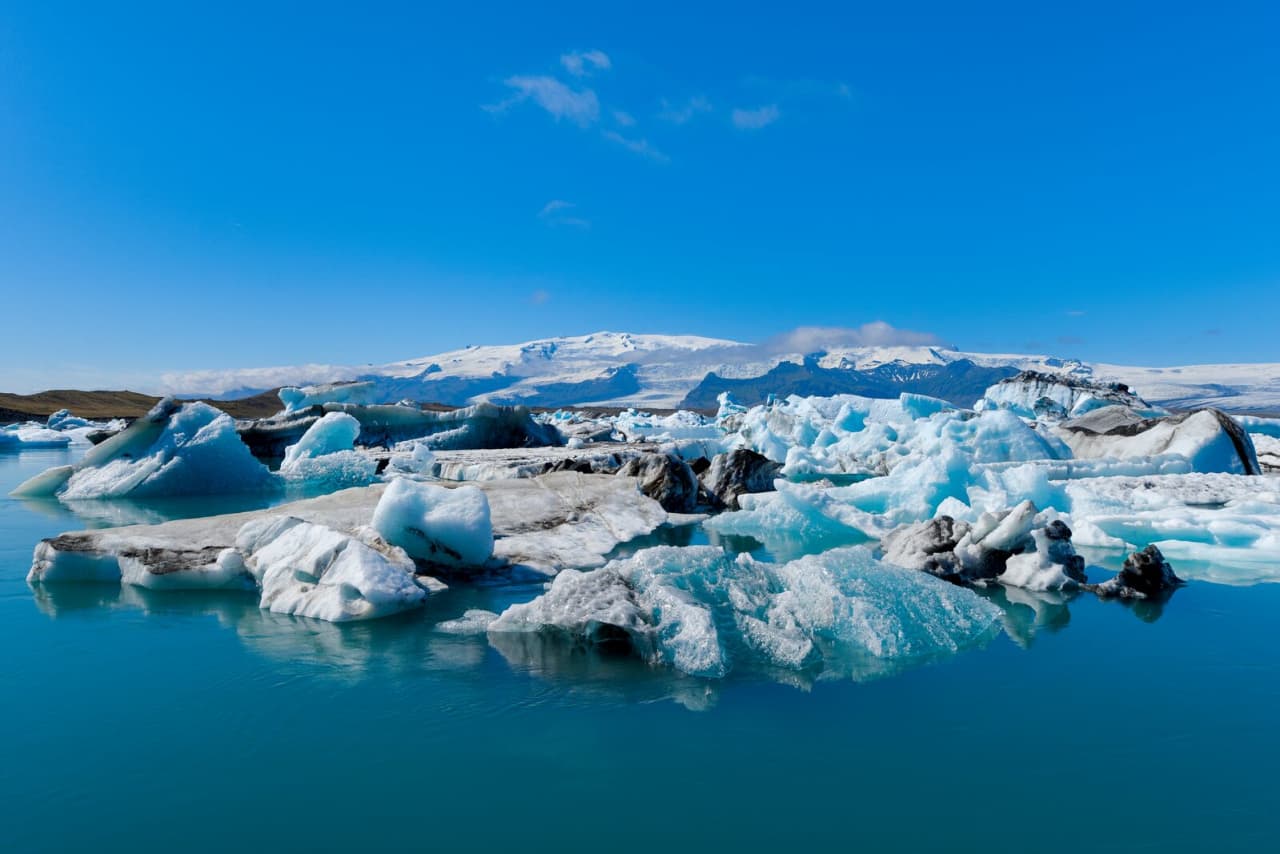 7. Akureyri
Akureyri is Iceland's second-largest city and is often referred to as the "Capital of the North". It's a charming and picturesque city that is surrounded by mountains and is home to a number of interesting museums and galleries.
8. Thingvellir National Park
Thingvellir National Park is a UNESCO World Heritage Site that is of both historical and geological significance. This is where the North American and Eurasian tectonic plates meet, and it's also the site of Iceland's first parliament, which was founded in 930 AD.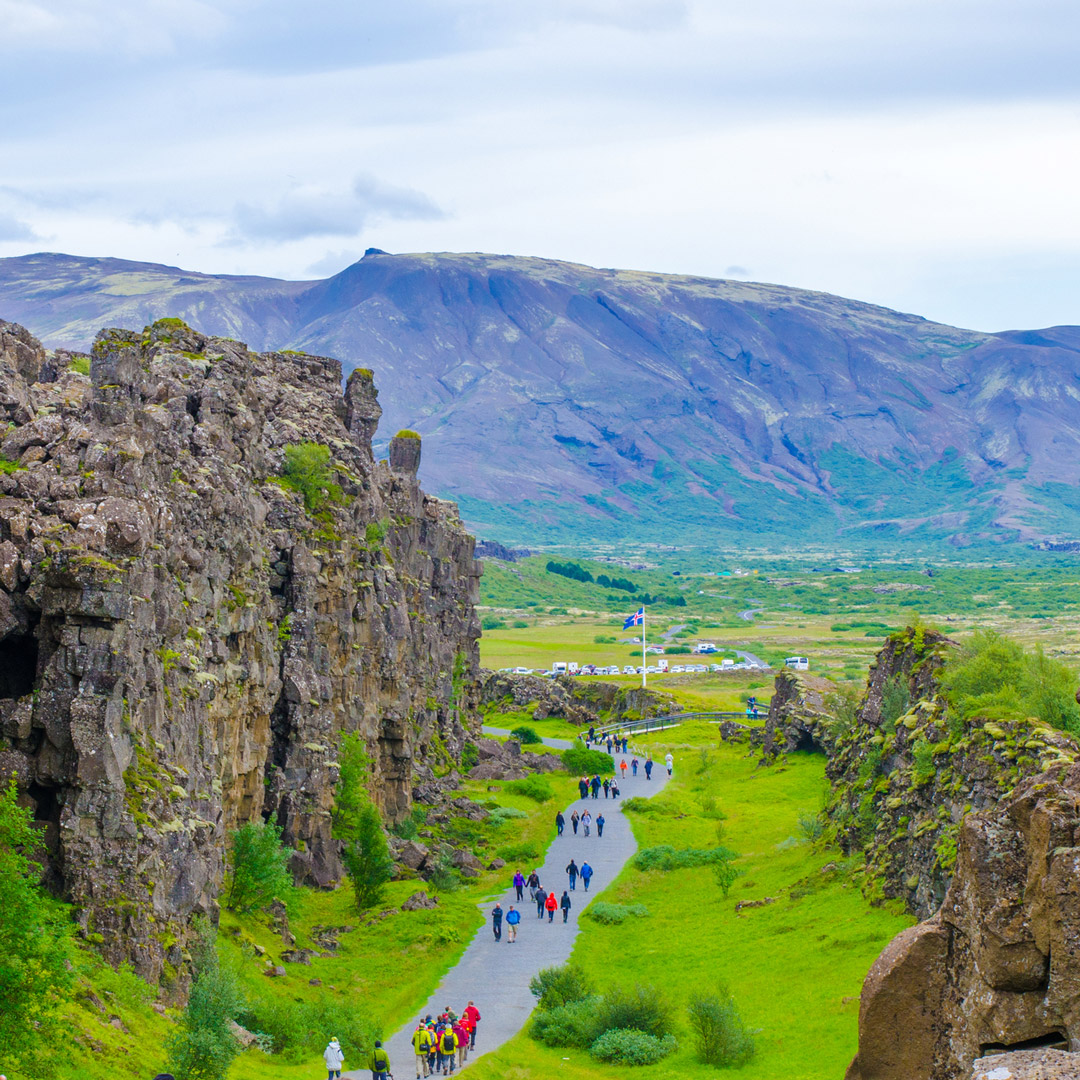 9. Myvatn
Myvatn is a stunning region in northern Iceland that is known for its volcanic landscape and unique geothermal features. Here, you can explore the Myvatn Nature Baths, hike to the top of Hverfjall crater, or take a stroll along the shores of the picturesque Myvatn Lake. The area is also home to a number of fascinating geological formations, including the Dimmuborgir lava fields and the Grjotagja hot spring cave.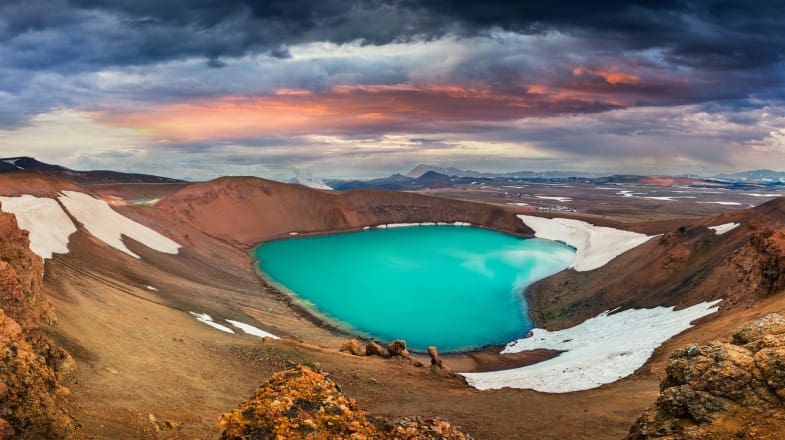 10. Snaefellsnes Peninsula
The Snaefellsnes Peninsula is often referred to as "Iceland in miniature" due to its diverse range of landscapes and natural wonders. Here, you can explore towering glaciers, picturesque fishing villages, and even walk on black sand beaches. One of the highlights of the region is the Snaefellsjokull glacier, which was made famous by Jules Verne's novel "Journey to the Center of the Earth".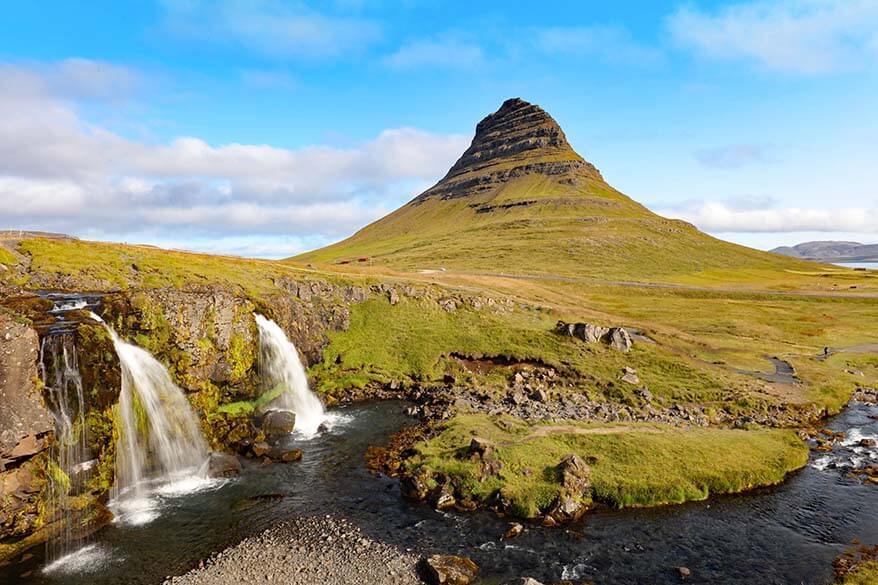 Iceland is a truly remarkable destination, with a wealth of natural wonders and unique attractions. From the hustle and bustle of Reykjavik to the peaceful tranquility of Myvatn, there's something here for everyone. Whether you're looking for adventure, relaxation, or just want to soak up the stunning natural scenery, Iceland is a destination that won't disappoint.
What is the best time of year to visit Iceland?
The summer months (June-August) are the most popular time to visit Iceland, as the weather is mild and the days are long. However, the winter months offer the chance to see the Northern Lights and experience some of Iceland's unique winter activities.
Can you see the Northern Lights in Iceland?
Yes, Iceland is one of the best places in the world to see the Northern Lights. The best time to see them is between September and April.
Is it safe to travel in Iceland?
Iceland is a very safe country, with low crime rates and a high standard of living. However, it's important to take precautions when traveling in remote areas, and to be aware of the weather conditions.
What is the currency used in Iceland?
The currency used in Iceland is the Icelandic Krona (ISK).
Do I need a visa to visit Iceland?
If you are a citizen of the EU or EEA, you do not need a visa to visit Iceland. Citizens of other countries should check with their local embassy for visa requirements.