Are you yearning for a slice of paradise where you can unwind on the shores of Barbados while indulging in gourmet delights and luxury beyond your wildest dreams? Look no further, my fellow explorers, for Turtle Beach Barbados by Elegant Hotels is here to make your dreams come true!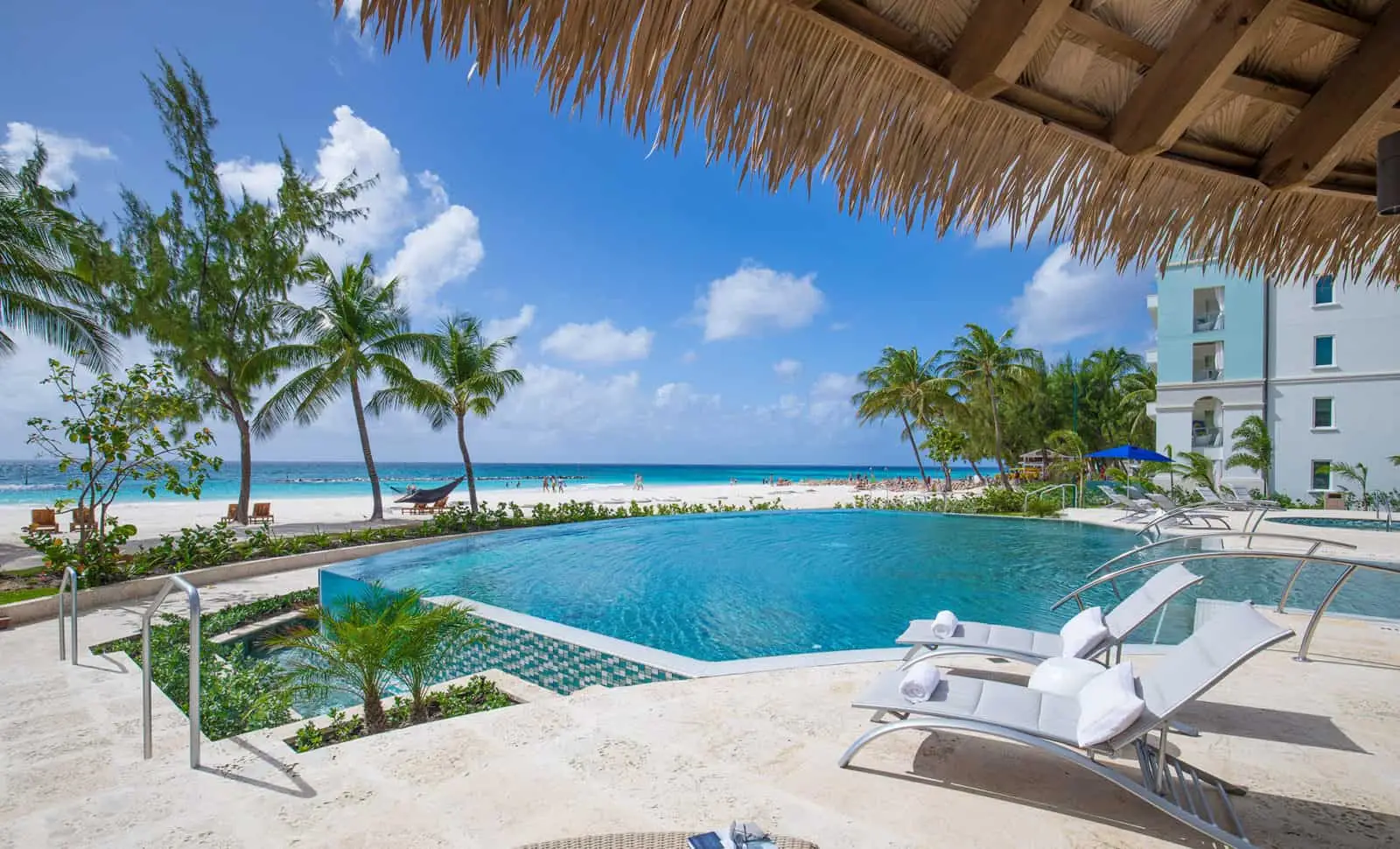 Imagine this: white sandy beaches kissed by the turquoise waters of the Caribbean Sea, a spa that pampers you like royalty, and pools that beckon you to take a refreshing plunge. All of this and more can be yours when you choose Turtle Beach Barbados as your next travel destination. But hey, before you pack your bags, let's dive into all the juicy details.
Why the Turtle Beach Named After Turtles?
Ah, the age-old question: why Turtle Beach? Well, the answer is as fascinating as it gets. Picture this – the soft, powdery sands of Dover Beach are the preferred nesting grounds for turtles. Yes, you heard it right, turtles! These graceful creatures return year after year to lay their precious eggs in this very spot. It's a natural wonder and a spectacle to behold, and it's this incredible connection to nature that gives the hotel its enchanting name.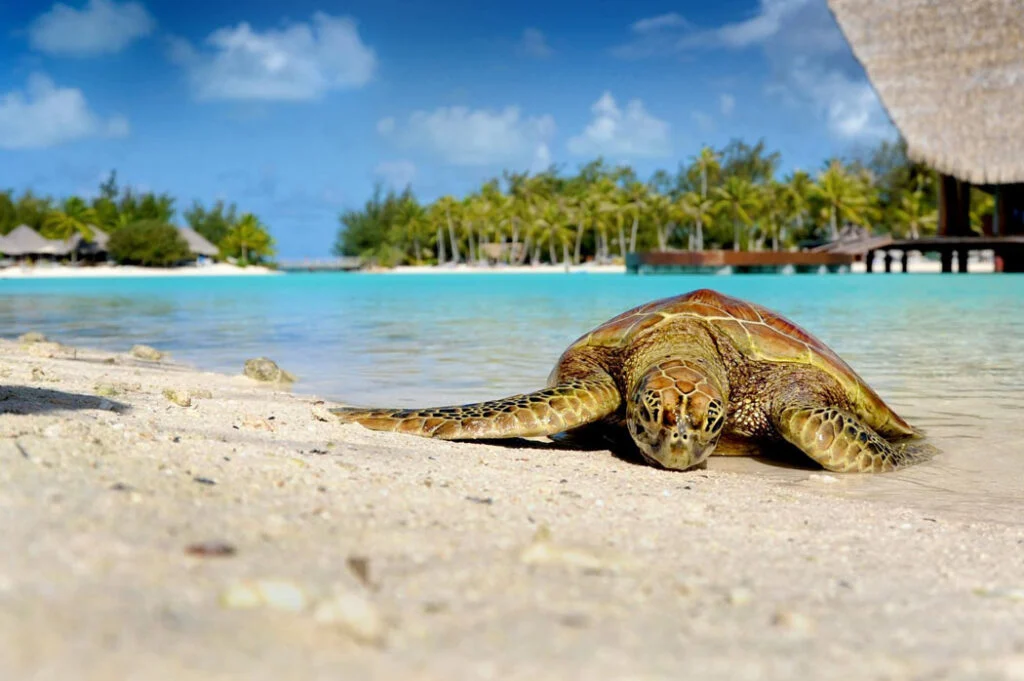 How Many Sort of Suites are Available at Turtle Beach Barbados?
Now, let's talk about where you'll rest your weary head. Turtle Beach Barbados boasts a whopping 161 suites, all designed to provide you with the utmost comfort and relaxation. These suites fall into two distinct categories, and each one is a little slice of heaven.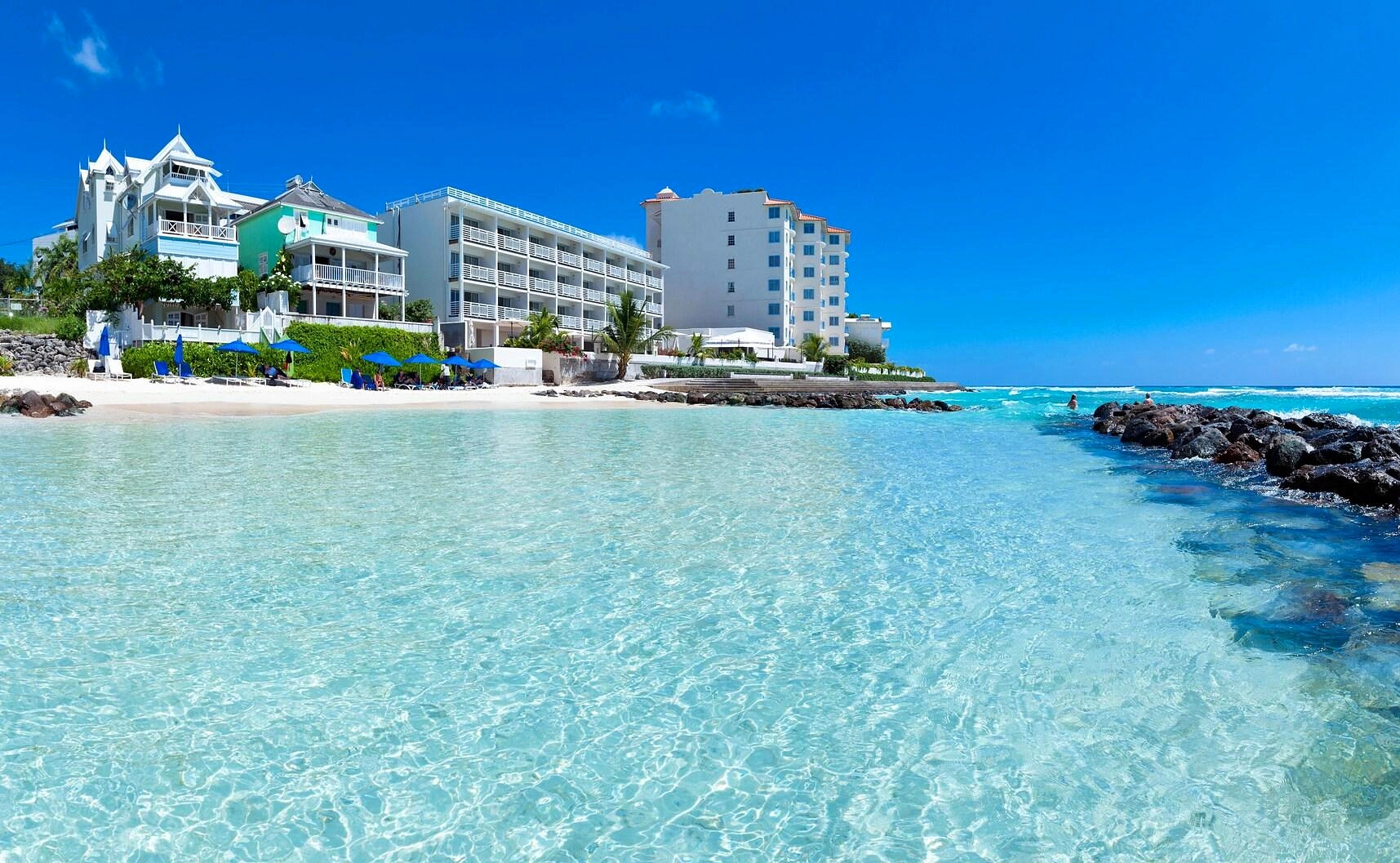 One Bedroom Oceanview Suite: These spacious abodes include a separate bedroom and a large living room. Imagine waking up to the gentle sound of waves crashing just outside your window, with the promise of a glorious day ahead.
Oceanview Junior Suite: If you're looking for a cozier setup, the Oceanview Junior Suite is your best bet. With a king-sized bed and a balcony that tempts you to soak in the mesmerizing views, it's a haven for romance and relaxation.
What are the Rates for Per Night Stay in the Hotel?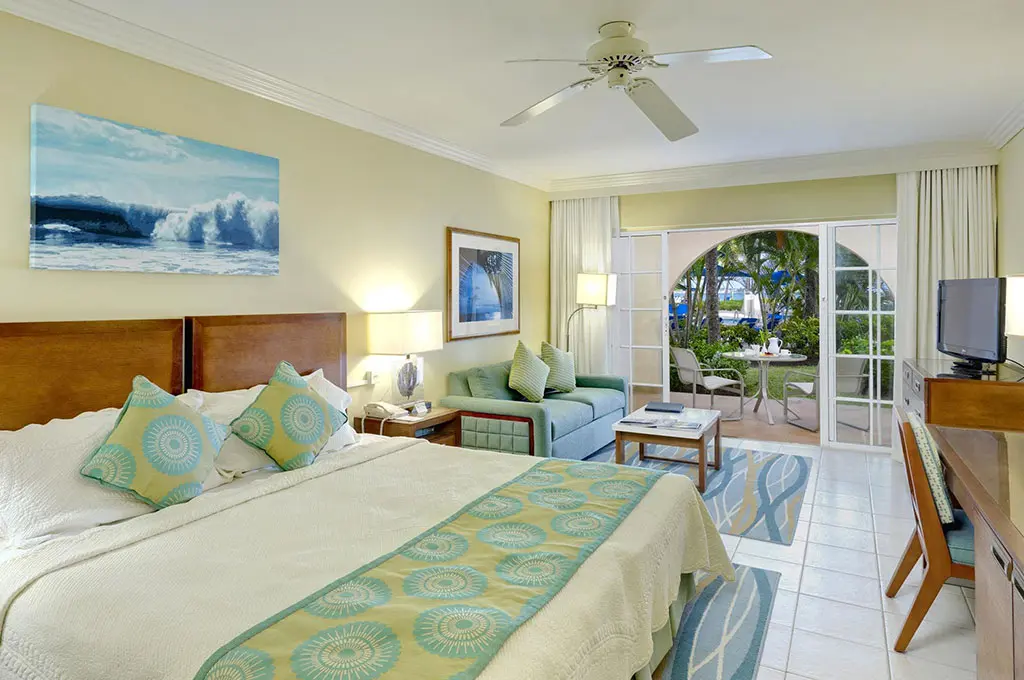 Of course, you're wondering about the cost, and we've got you covered. Head over to the official Marriott all-inclusive website, and with a few clicks, you'll have all the information you need. They've even got special rates for government and military personnel, seniors, corporate bookings, and groups. So, whether you're traveling with your loved one or a group of friends, there's a rate that suits you.


What are the Amenities Provided by the Turtle Beach Hotel?
Prepare to be pampered like never before with the all-inclusive amenities at Turtle Beach Barbados. These include:
Meals & Beverages: Feast on a variety of delectable dishes and beverages without reaching for your wallet.
Kid Cubs: Keep the little ones entertained with fun activities designed just for them.
Fitness Center & Classes: Stay active and fit even while on vacation.
Dine Around Programme: Explore different dining options within the Elegant Hotels group.
Wi-Fi: Stay connected and share your stunning Barbados moments with friends and family.
Non-Motorized Water Sports: Dive into the crystal-clear waters and enjoy activities like kayaking and paddleboarding.
Beach & Pool Ambassador Services: Your comfort and enjoyment are their top priorities.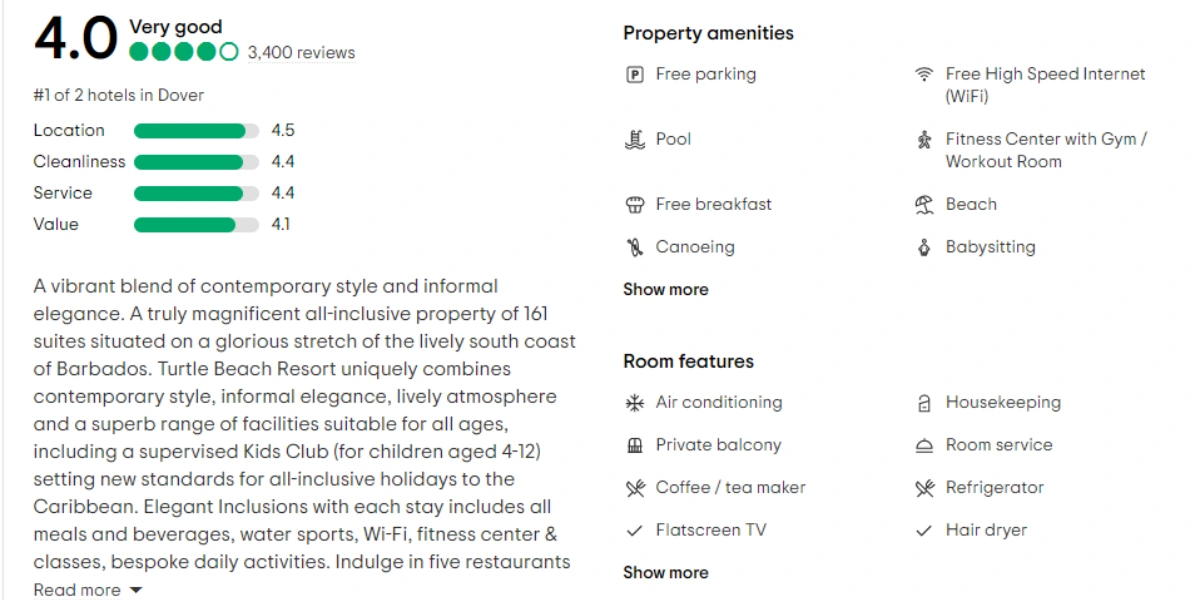 Does Any App is Available for the Turtle Beach Barbados Hotel?
Yes, there's an app for that! The "Marriott Bonvoy App" is your handy digital companion for all things Turtle Beach Barbados. From information on the resort to booking activities, it's your virtual key to unlocking the best of your stay.
What Types of Cuisine are available in Turtle Beach Barbados?
Prepare your taste buds for a culinary journey like no other. At Marriott's resorts, you'll savor the best of local cuisine alongside global delicacies. Whether you're craving Bajan flavors or international delights, your palate will be in for a treat.
What are the Turtle Beach Reviews by Customers?
Don't just take our word for it; let's hear from fellow travelers who have experienced the magic of Turtle Beach Barbados:
Susan L had a fantastic week-long stay in March 2023 and was pleasantly surprised despite some negative reviews. Clean and spacious rooms, along with mouthwatering food, made her stay memorable.
Powertrish found everything great at the restaurant but suggested some room upgrades.
David S, a customer in March 2023, raved about the hotel's cleanliness, food variety, and exceptional service. He particularly praised the hardworking and helpful staff.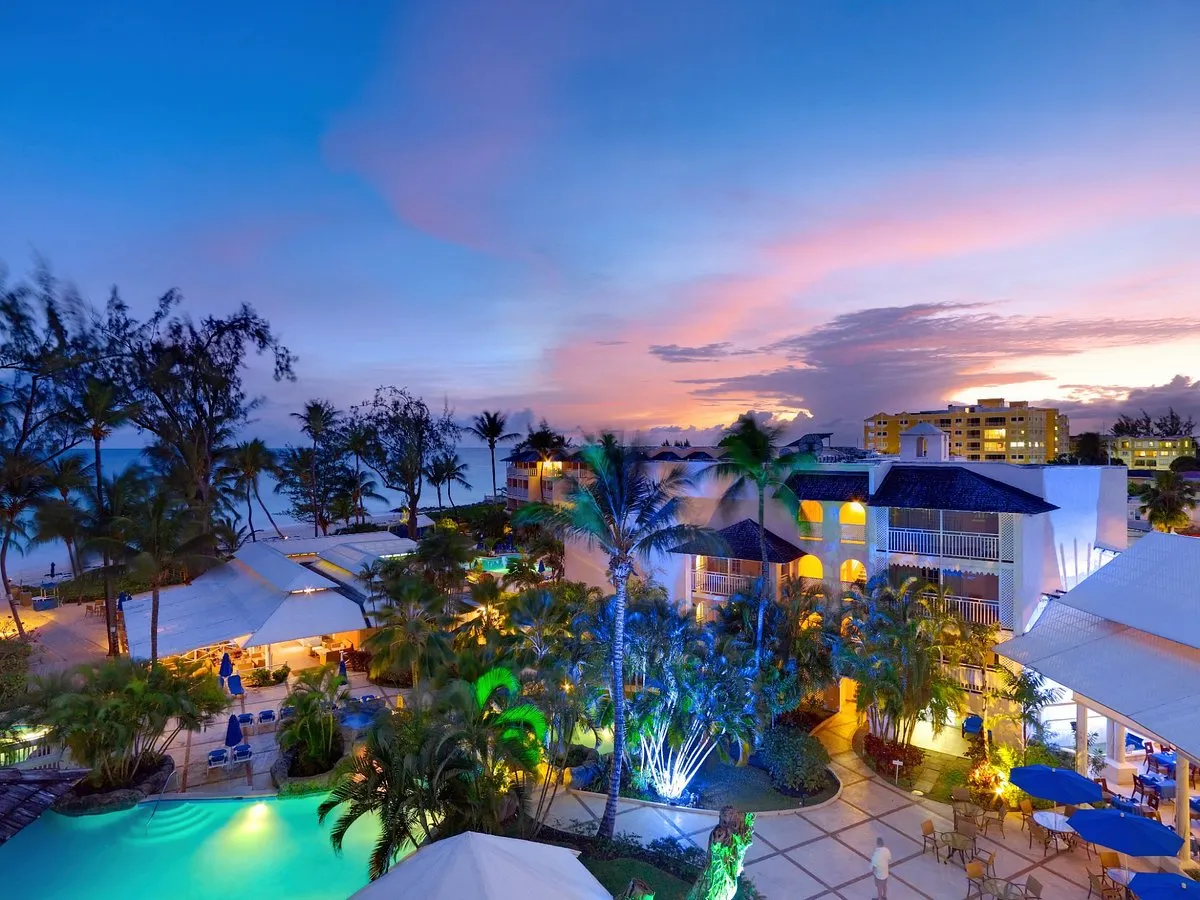 Does Turtle Beach Offer Wedding Packages?
Dreaming of a picture-perfect wedding in a tropical paradise? Turtle Beach is ready to make your dreams come true. With breathtaking views and personalized options, their professional staff will ensure a hassle-free wedding planning experience. Say "I do" in style!
How Many Other Hotels are Owned by the Elegant Group?
Elegant Hotels, the proud owner of Turtle Beach Barbados, boasts a stunning portfolio of 31 hotels across various exotic locations like Barbados, Mexico, Jamaica, Brazil, and more. So, you can trust their expertise in delivering unforgettable hospitality.
Conclusion
In a world filled with travel possibilities, Turtle Beach Barbados stands out as a true gem. It's not just a hotel; it's an experience that will leave you spellbound. Whether you're a family seeking adventure, a couple looking for romance, or retirees in search of relaxation, this beachfront paradise has something for everyone. And who knows, you might even witness the awe-inspiring turtle nesting phenomenon if you're lucky! Plus, with the all-inclusive offers, you won't have to worry about a thing. So, what are you waiting for? Pack your bags, and let the adventure begin!
FAQs & Travel Tips
FAQs
Q: How can I book a suite at Turtle Beach Barbados? A: Visit the official Marriott all-inclusive website, select your preferred destination and resort, choose your dates and number of guests, and you're on your way to paradise.
Q: Are there special rates available for different groups? A: Yes, Turtle Beach Barbados offers special rates for government and military personnel, seniors, corporate bookings, and groups.
Q: Is Wi-Fi included in the all-inclusive package? A: Yes, Wi-Fi is one of the many amenities included in the all-inclusive package.
Travel Tips
Don't miss the chance to witness turtle nesting on Dover Beach during the nesting season.
Try the local Bajan cuisine at the resort for an authentic Barbadian dining experience.
Download the "Marriott Bonvoy App" for a seamless stay and easy access to information.
If you're planning a wedding, explore Turtle Beach's wedding packages for a magical celebration.
So, what are you waiting for? Your Barbados adventure awaits at Turtle Beach Barbados!
For more information and bookings, visit Tripkrt.com.