Discover the top 10 beaches in Alibag, a coastal paradise in Maharashtra, India. Get ready for sun, sand, and surf as we explore these stunning seaside destinations.
Introduction
Nestled along the picturesque Konkan coastline in the Indian state of Maharashtra, Alibag is a coastal town that beckons travelers with its natural beauty and rich cultural heritage. It's a place where the golden sands meet the azure waters of the Arabian Sea, creating a serene and inviting atmosphere. In this comprehensive guide, we will delve into the top 10 beaches in Alibag, each with its unique charm and offerings. Whether you're a sunbather, water sports enthusiast, or a history buff, Alibag's beaches promise an unforgettable experience.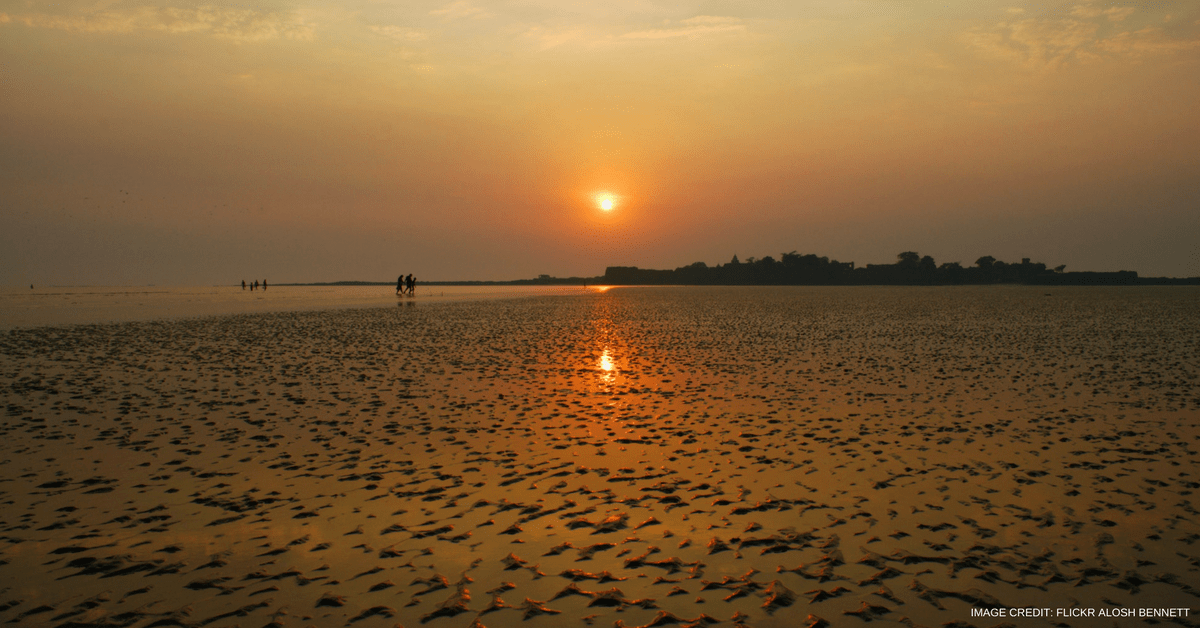 A Coastal Adventure Awaits
Top 10 Beaches in Alibag
1. Alibag Beach
The heart and soul of this coastal town, Alibag Beach, is a perfect embodiment of tranquility and scenic beauty. Its name itself is synonymous with the town, and its expansive golden sands stretch as far as the eye can see. What sets it apart is the historic Kolaba Fort, a majestic structure rising from the sea, adding a touch of history to the natural beauty. A leisurely stroll along the shoreline as the sun sets is an experience you won't want to miss.
2. Kihim Beach
Kihim Beach is a nature lover's paradise. What immediately catches your eye is the dense cover of coconut trees that fringe the beach, creating a delightful green canopy. The beach is known for its avian residents, making it a haven for birdwatchers. The tranquil atmosphere and the gentle rustling of the palm leaves invite you to unwind and connect with nature.
3. Nagaon Beach
If you're an adventure seeker, Nagaon Beach is the place to be. This beach is synonymous with water sports. Whether you're into jet-skiing, banana boat rides, parasailing, or just swimming in the clear waters, Nagaon has it all. It's a hub of activity and excitement, perfect for those looking for an adrenaline rush.
Varsoli Beach offers a quieter alternative to its bustling counterparts. Its gentle slope into the sea makes it safe for swimming, especially for families with children. The soft sands are perfect for building sandcastles or simply basking in the sun, making it an excellent destination for a laid-back day by the shore.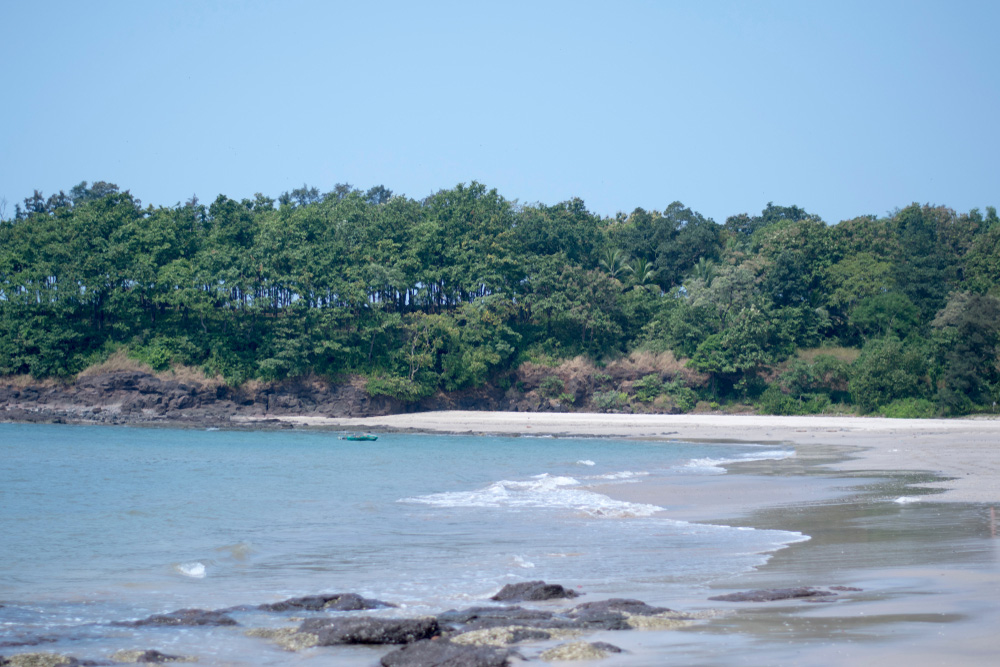 5. Akshi Beach
Akshi Beach is known for one thing above all else – its breathtaking sunsets. As the sun dips below the horizon, the sky lights up in shades of orange and pink, creating a mesmerizing spectacle that's best enjoyed with a loved one by your side. Don't forget to capture this magical moment with your camera.
6. Kashid Beach
Kashid Beach is famous for its silvery-white sands and pristine waters. It's the perfect spot for beach camping, offering a unique experience under the starry night sky. The calm and serene environment makes it an excellent escape from the chaos of city life.
7. Varsai Beach
Tucked away from the crowds, Varsai Beach is a hidden gem that offers untouched beauty. The tranquility here is unmatched, making it an ideal spot for introspection, meditation, or simply a peaceful beach walk. Collect seashells and memories here.
8. Awas Beach
Awas Beach is known for its rocky outcrops and vibrant marine life. Snorkeling and diving enthusiasts will find this beach particularly captivating. Dive into the crystal-clear waters and explore the underwater world, filled with colorful marine species.
9. Sasawane Beach
Sasawane Beach is the epitome of seclusion and romance. It's a quiet and relatively undiscovered beach, making it perfect for couples looking for a romantic getaway. The gentle waves and the soothing sound of the sea create an idyllic atmosphere for lovebirds.
10. Rewas Beach
Rewas Beach is not just a beach but also a gateway to history. From here, you can take a ferry ride to the famous Elephanta Caves, a UNESCO World Heritage site. These rock-cut caves house exquisite sculptures and artworks that date back centuries, providing a cultural dimension to your beach visit.
Travel Tips for Exploring Alibag's Beaches
Before embarking on your journey to explore the top 10 beaches in Alibag, consider these essential travel tips to make the most of your coastal adventure:
Pack Sunscreen and Hats: The sun can be quite intense, so be sure to pack sunscreen, hats, and sunglasses to protect yourself from sunburn.
Stay Hydrated: Carry a reusable water bottle to stay hydrated, especially during the hot summer months.
Respect Local Customs: Alibag is known for its cultural richness, so respect local customs and traditions. Dress modestly when visiting religious sites.
Cash and ATMs: While many places accept cards, it's advisable to carry some cash as well. ATMs are readily available in Alibag town.
Local Cuisine: Don't miss the opportunity to savor local Konkani cuisine. Try seafood delicacies at the beachside shacks for an authentic experience.
Safety First: Pay attention to safety flags and signs on the beaches. Follow lifeguard instructions, especially if you're not an experienced swimmer.
Explore Beyond the Beaches: Alibag has more to offer than just its beaches. Explore historical sites like Kolaba Fort and the Elephanta Caves, or take a boat ride in the tranquil waters.
Other Tourist Attractions in Alibag
While the beaches are undoubtedly the highlight of Alibag, this coastal town has a lot more to offer in terms of tourist attractions:
Kolaba Fort: A prominent historical site, Kolaba Fort is a short boat ride away from Alibag Beach. Explore the ancient ruins and enjoy panoramic views of the sea.
Phansad Wildlife Sanctuary: Nature enthusiasts will appreciate a visit to this sanctuary, home to a variety of flora and fauna. Birdwatching and trekking are popular activities here.
Kanakeshwar Forest: This dense forest is famous for its trekking trails and the ancient Kanakeshwar Temple perched atop a hill. The temple offers breathtaking views of the surrounding landscape.
Murud-Janjira Fort: Just a short drive from Alibag, this impressive sea fort stands as a testament to history. Explore the intricate architecture and hear stories of its past.
Mandwa Beach: Located across the bay from Mumbai, Mandwa Beach is easily accessible from Alibag. It's a popular spot for water sports and beachside picnics.
Nagaon Market: If you're interested in shopping, visit Nagaon Market for souvenirs and local handicrafts. You can also sample some delicious street food here.
Akshi Beach Bird Sanctuary: Birdwatchers should visit Akshi Beach, which is not only known for its sunsets but also for the migratory birds that flock here during certain seasons.
Remember to plan your itinerary according to your interests and the duration of your stay in Alibag. Whether you're a history buff, nature lover, or beach enthusiast, Alibag has something to offer everyone. Enjoy your coastal getaway!
Frequently Asked Questions
Q: When is the best time to visit Alibag's beaches? A: The ideal time to visit Alibag's beaches is between October and March when the weather is pleasant, and you can enjoy outdoor activities comfortably.
Q: Are these beaches safe for swimming? A: Most of the beaches in Alibag are safe for swimming, but it's essential to follow local guidelines and be cautious of strong currents.
Q: Can I find water sports facilities at these beaches? A: Yes, several beaches in Alibag offer water sports activities, including jet-skiing, parasailing, and banana boat rides.
Q: Are there accommodations near these beaches? A: Alibag offers a range of accommodations, from luxury resorts to budget-friendly hotels, ensuring a comfortable stay near the beaches.
Q: How do I reach Alibag from Mumbai? A: You can reach Alibag from Mumbai by taking a ferry from the Gateway of India or by road. It's approximately a 3-hour drive from Mumbai.
Q: Is photography allowed at these beaches? A: Yes, photography is allowed at most beaches in Alibag, but it's advisable to respect the privacy of the locals and seek permission when necessary.
Conclusion
Alibag's top 10 beaches offer a captivating blend of natural beauty, adventure, and history. Whether you're seeking a peaceful retreat or an adrenaline rush, these beaches have it all. Plan your trip to Alibag and immerse yourself in the coastal paradise that awaits you.