December, the month when the air is crisp, and holiday spirits are high. It's that time of the year when you're torn between snuggling up under a warm blanket and embarking on an adventure to some exotic destination. Well, if you're leaning toward the latter, you're in for a treat! In this article, we'll whisk you away to some of the most fantastic travel destinations to visit in December. So, pack your bags, grab your passport, and let's dive into a world of warmth and wonder.
1. Singapore: Where Wet Meets Wonderful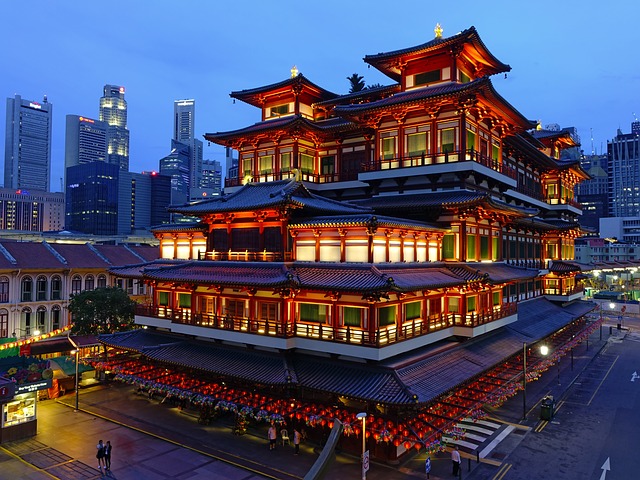 December in Singapore is like that one friend who always knows how to throw a party. It's the wettest and coolest month of the year, but don't let that dampen your spirits. The reduced humidity makes it a perfect time to explore the city's lush greenery and vibrant culture. Plus, there's a world-famous DJ and musician concert that draws in revelers from across the globe. Picture this: celebrating New Year's Eve on a Singapore rooftop – now that's unforgettable!
FAQs & Travel Tips:
Q: Is December a good time to visit Singapore? A: Absolutely! The weather is cooler, and there are plenty of festivities to enjoy.
Q: What's a must-visit attraction in Singapore during December? A: Gardens by the Bay, beautifully illuminated during the holiday season.
2. St. Barths: Paradise Found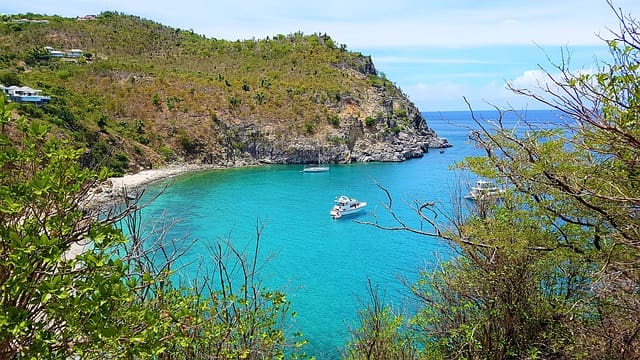 St. Barths is the epitome of an island paradise, and December is peak season. With an average temperature of 78.8°F, you'll be basking in warmth while others are shivering back home. Be sure to book well in advance, as this luxurious destination is a magnet for celebrities, billionaires, and high-net-worth visitors. Indulge in upscale restaurants, sail on extravagant superyachts, and sink your toes into sublime beaches – it's a December dream come true!
FAQs & Travel Tips:
Q: What's the best way to reach St. Barths? A: Fly into nearby St. Maarten and take a short flight or ferry to St. Barths.
Q: Are there any hidden gems in St. Barths? A: Yes, explore the lesser-known beaches for a quieter experience.
3. Cancun: Sun, Sand, and Celebrations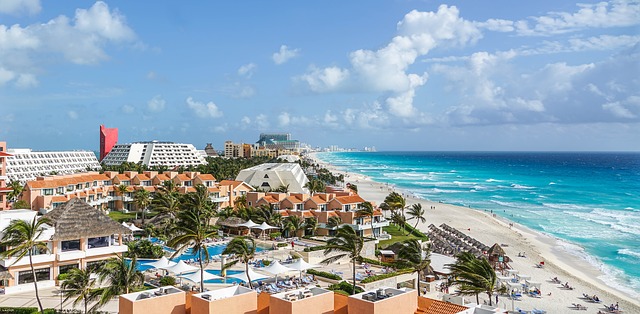 Cancun in December is a true crowd-pleaser. It's the go-to holiday destination for Canadians and Americans looking to escape the winter chill. With warm temperatures, minimal humidity, and next to no rain, you can expect sunny skies and balmy weather. Whether it's a romantic dinner cruise or holiday events, Cancun has something for everyone. Just a tip: visit in early December to avoid the holiday rush.
FAQs & Travel Tips:
Q: What's the best beach in Cancun? A: Playa Delfines offers stunning views and fewer crowds.
Q: Can I explore Mayan ruins in Cancun? A: Yes, don't miss Chichen Itza and Tulum for a dose of history.
4. Langkawi: Malaysia's Tropical Gem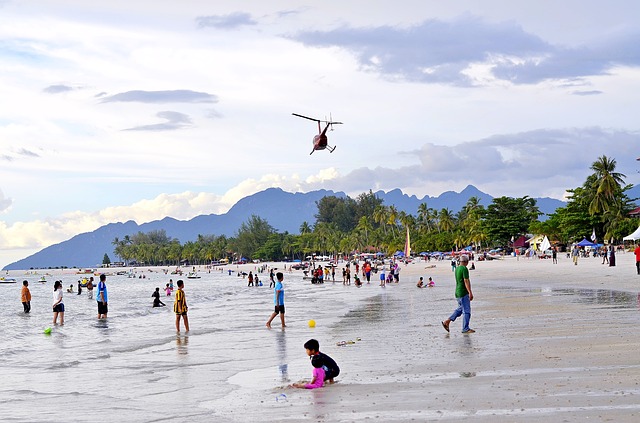 Langkawi, Malaysia's best-known beach destination, beckons travelers with its pleasant December weather. Sunshine, gentle temperatures, minimal rainfall, and high humidity create an ideal setting. You can expect the mercury to rise to around 32°C during the day. Don't miss the Craft Festival at Craft Complex for a taste of the island's rich culture and heritage. Plus, Christmas is celebrated with gusto thanks to the island's vibrant community.
FAQs & Travel Tips:
Q: What's the best way to get around Langkawi? A: Rent a scooter or car to explore the island at your own pace.
Q: Can I try water sports in Langkawi in December? A: Absolutely! The calm ocean is perfect for activities like jet skiing and snorkeling.
5. Florida: Sunshine State Delights
Winter in Florida is a dream come true for those seeking warmth and sunshine. With temperatures hovering around 73°F, it's the perfect escape from the winter blues. Enjoy kid-friendly events, attractions, and winter-themed activities. St. Augustine's holiday light display is a must-see, and Miami South Beach offers endless outdoor adventures. And let's not forget the mouthwatering Italian cuisine by the beach – it's a slice of heaven!
FAQs & Travel Tips:
Q: Is Florida crowded during December? A: It can get busy, so plan your accommodations and activities in advance.
Q: What's the best beach for water activities in Florida? A: Clearwater Beach is famous for its crystal-clear waters and water sports.
6. Dubai: Where December Beckons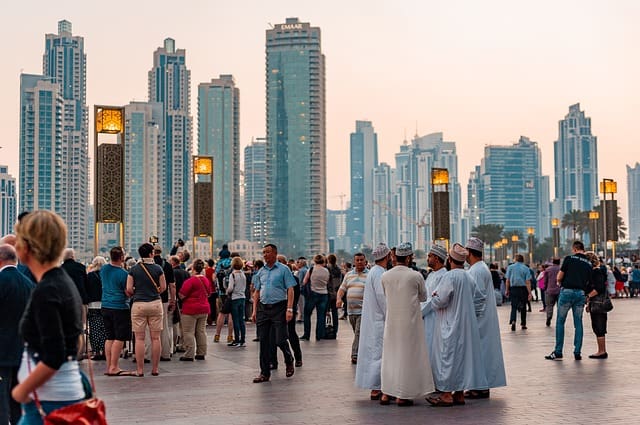 Dubai in December is like a cool breeze in the desert – refreshing and delightful. With temperatures ranging from 79°F to 57°F, it's perfect for outdoor adventures. Spend your days lounging by the pool or on the beach, and in the evenings, explore the winter-themed delights at Souk Madinat Jumeirah. December is peak season, so expect incredible shopping discounts and festive vibes that rival Santa's workshop.
FAQs & Travel Tips:
Q: What's the best way to get around Dubai? A: Taxis and ride-sharing apps are convenient for getting around the city.
Q: What's a unique shopping experience in Dubai? A: Visit the Gold Souk for dazzling jewelry and traditional markets for unique souvenirs.
7. Gran Canaria: Where Sunshine Reigns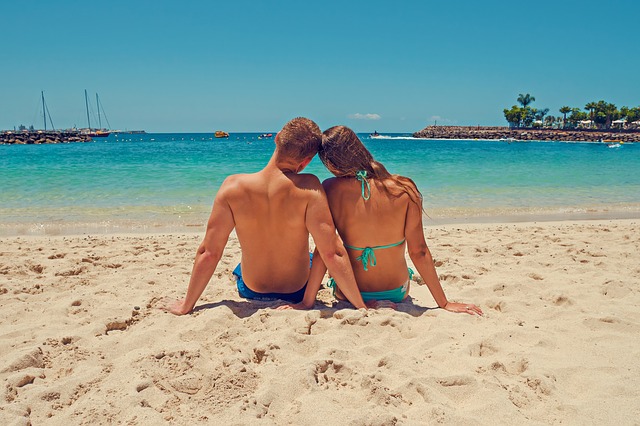 Gran Canaria basks in pleasant December weather, with daytime temperatures ranging from 72°F to 77°F. Thanks to its high mountains, cool winds from the north keep the climate comfortable. Expect six hours of sunshine each day to explore the island's offerings, from restaurants and bars to fashion boutiques. And if you're feeling sporty, join in on a basketball or football game – the locals are welcoming competitors!
FAQs & Travel Tips:
Q: What's the best way to experience local cuisine in Gran Canaria? A: Visit local markets for fresh produce and try traditional dishes like "papas arrugadas."
Q: Are there any hiking opportunities in Gran Canaria? A: Yes, explore the island's rugged terrain and scenic trails.
8. Tenerife: Sandy Beach Bliss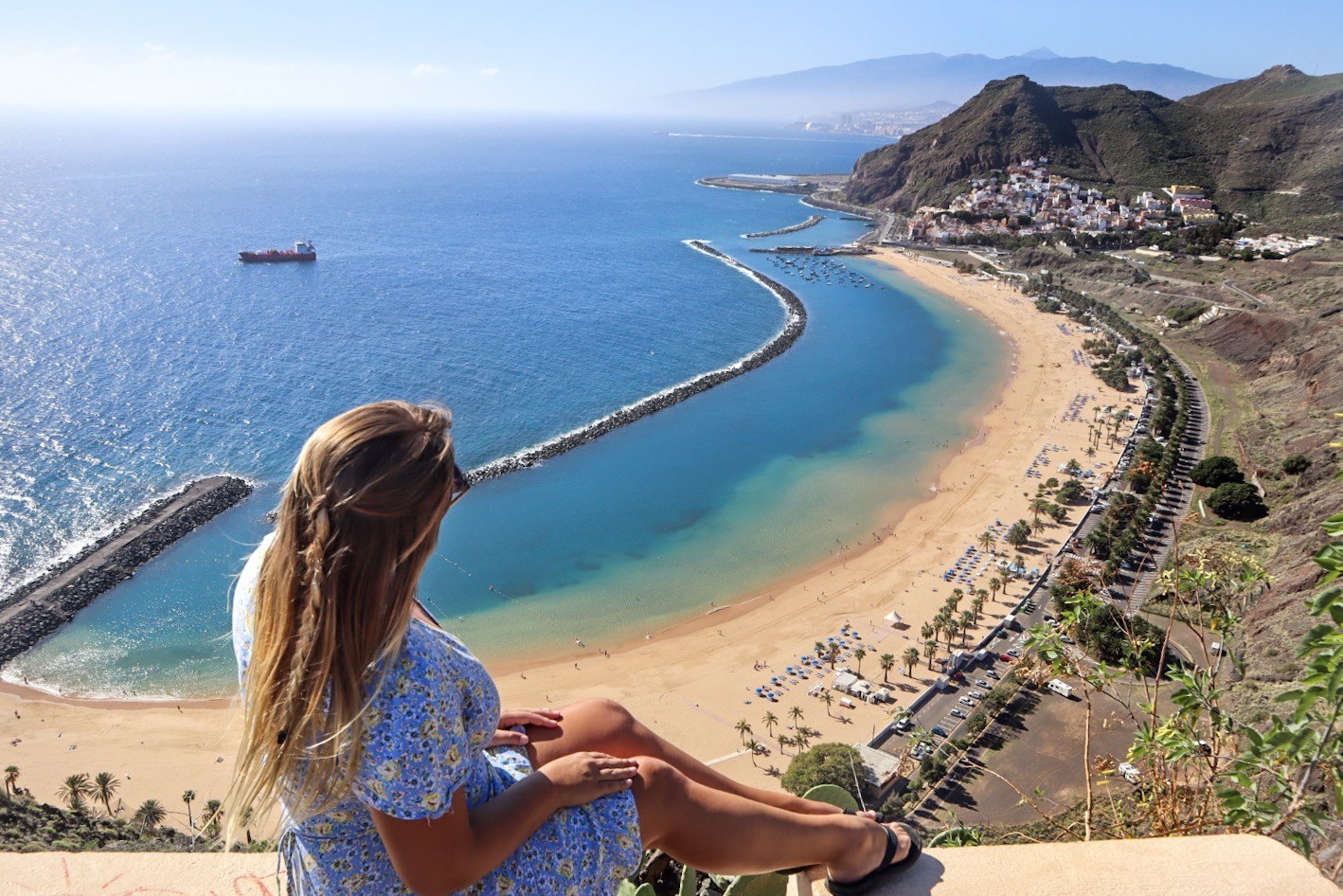 Tenerife, with its sandy beaches, beckons you in December. It's the coolest month on the island, but with less wind and minimal rainfall, it's far from chilly. The warm temperatures at Christmas beat those in the UK, making it an ideal destination. Enjoy sailing, sunset cruises, whale watching, and glass-bottom boat tours. Accommodations offer great amenities, and sun loungers by the sea provide the perfect vantage point for exploring.
FAQs & Travel Tips:
Q: Can I spot dolphins while whale watching in Tenerife? A: Yes, dolphins often accompany the whales on these excursions.
Q: What's the best beach for swimming in Tenerife? A: Playa de las Teresitas is known for its calm waters and golden sand.
9. Maldives: A Slice of Paradise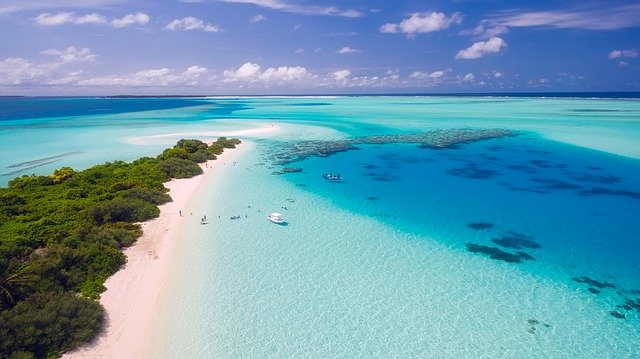 The Maldives, a nation of endless beauty, invites adventurers to its shores in December. While the weather can be unpredictable, it's the cheapest time to visit. Recent approvals for budget accommodations make it accessible to a broader range of travelers. Dive into world-class fishing, surfing, kayaking, diving, and more. The Maldives is the ultimate family vacation destination, offering solitude, simplicity, and unparalleled calmness.
FAQs & Travel Tips:
Q: Is it necessary to book a water villa in the Maldives? A: While they're luxurious, there are budget-friendly options that provide a fantastic experience.
Q: What's the best way to explore the underwater beauty of the Maldives? A: Try snorkeling or diving to discover the vibrant marine life.
So, there you have it – our top 9 great travel destinations to visit in December. Whether you're yearning for warm beaches, thrilling adventures, or festive celebrations, these destinations have it all. Remember to plan ahead, pack your sunscreen and swimsuit, and get ready for a December to remember. As you embark on your journey, may your heart be light, your adventures unforgettable, and your luggage slightly overpacked with souvenirs!
Now, go ahead, book that ticket, and make December the month of travel and memories. And if you need more travel inspiration and tips, don't forget to visit our website tripkrt.com for the latest updates and guides to make your travel dreams come true.
Happy travels!