In the wake of the global Coronavirus pandemic, the world as we know it has drastically changed. The virus, officially named Covid-19 by the World Health Organization (WHO), has spread to 176 countries and territories, with over 200,000 confirmed cases and a tragic death toll surpassing 8,500 people. The Diamond Princess cruise ship, harbored in Yokohama, Japan, has become a symbol of the virus's relentless reach, with more than 600 people on board affected. In this new reality, traveling, whether for work, leisure, or returning to your home, requires a whole new set of precautions and considerations to ensure your safety.
Is Traveling Safe in the Midst of the Covid-19 Outbreak?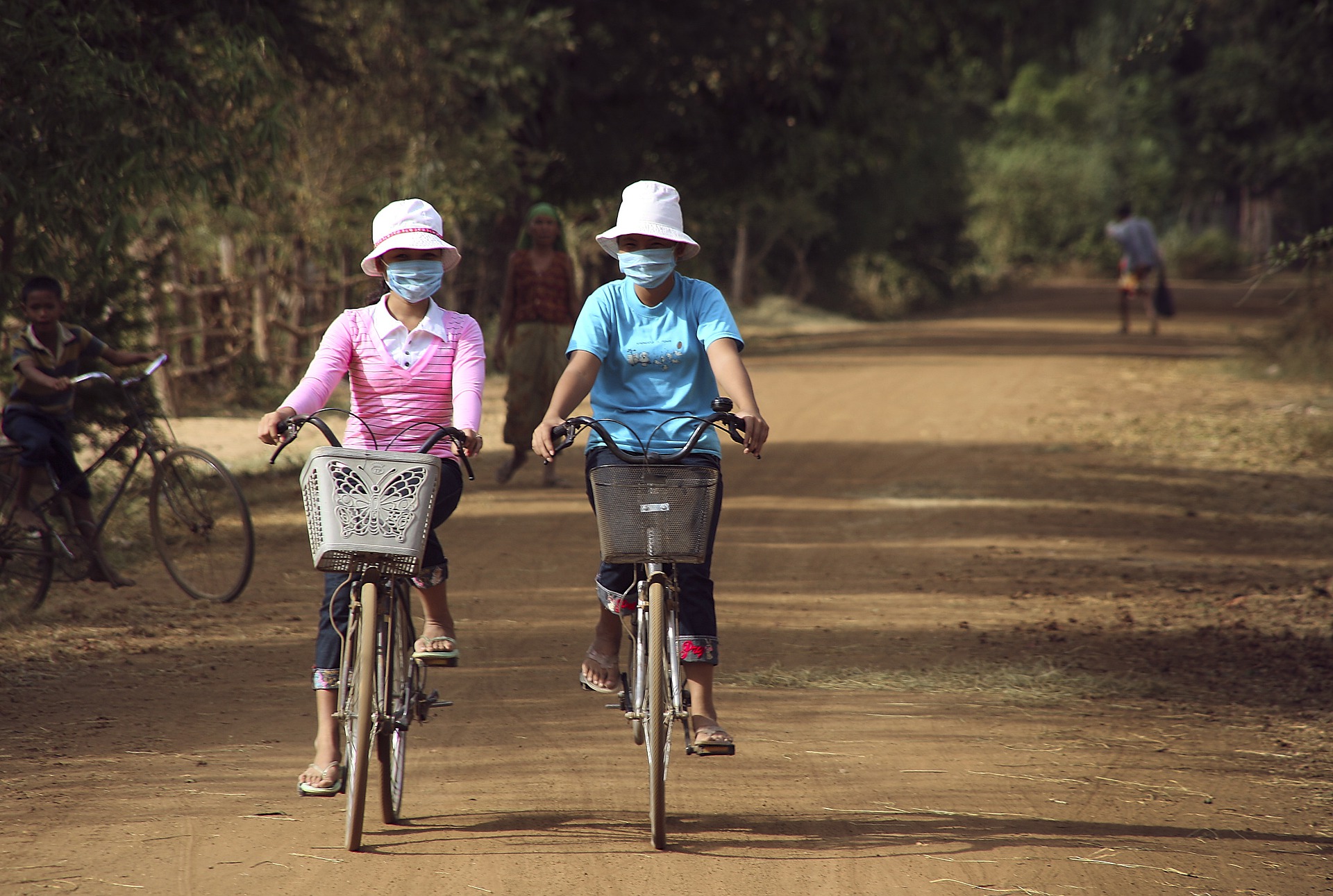 Traveling during the Covid-19 pandemic is a complex decision that depends on various factors. It is essential to understand that no one can provide a definitive answer about safety during this critical time. However, there are several key considerations that can help you make an informed decision.
Age Matters
Age plays a significant role in determining the risk of contracting Covid-19. Elderly individuals, particularly those over the age of 80, are more vulnerable to the virus and its complications. On the other hand, individuals between the ages of 20 and 39 have a relatively lower fatality rate. If you fall into the younger age group, you may have a better chance of staying on the safe side.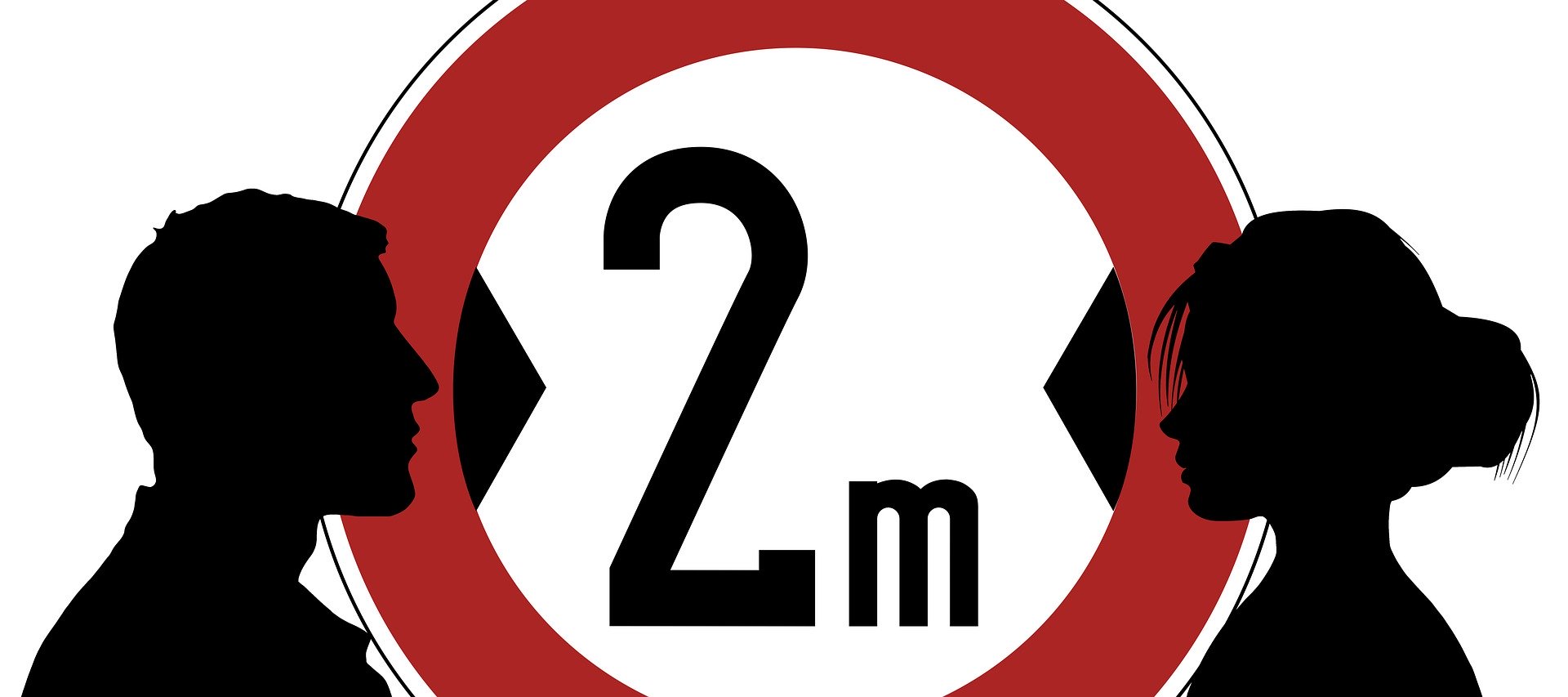 Your medical history is a crucial factor to consider when contemplating travel. If you have recently been in any of the heavily affected regions, such as European countries or China, and you are not feeling well, it is imperative to consult a healthcare professional immediately.
Recognizing Covid-19 Symptoms
To protect yourself and others, it is vital to be aware of the common symptoms associated with Covid-19. While symptoms can vary in severity, they typically include:
Runny Nose: One of the earliest symptoms is a runny or stuffy nose, similar to what you might experience with a common cold.
Sore Throat: A sore throat is another common symptom, often accompanied by other signs of illness.
Cough: A persistent cough is a hallmark symptom of Covid-19. It can start mild and worsen over time.
Fever: Many individuals with Covid-19 develop a fever, which is one of the body's responses to infection.
Difficulty Breathing (in more severe cases): In severe cases, Covid-19 can lead to respiratory distress, making it difficult to breathe. This is a critical symptom that requires immediate medical attention.
In more critical cases, the virus can lead to pneumonia or kidney-related issues, which can be fatal.
Taking Preventative Measures
To reduce the risk of contracting and spreading Covid-19, it is essential to take preventative measures. Whether you are on the move or staying at home, these precautions can make a significant difference in safeguarding your health.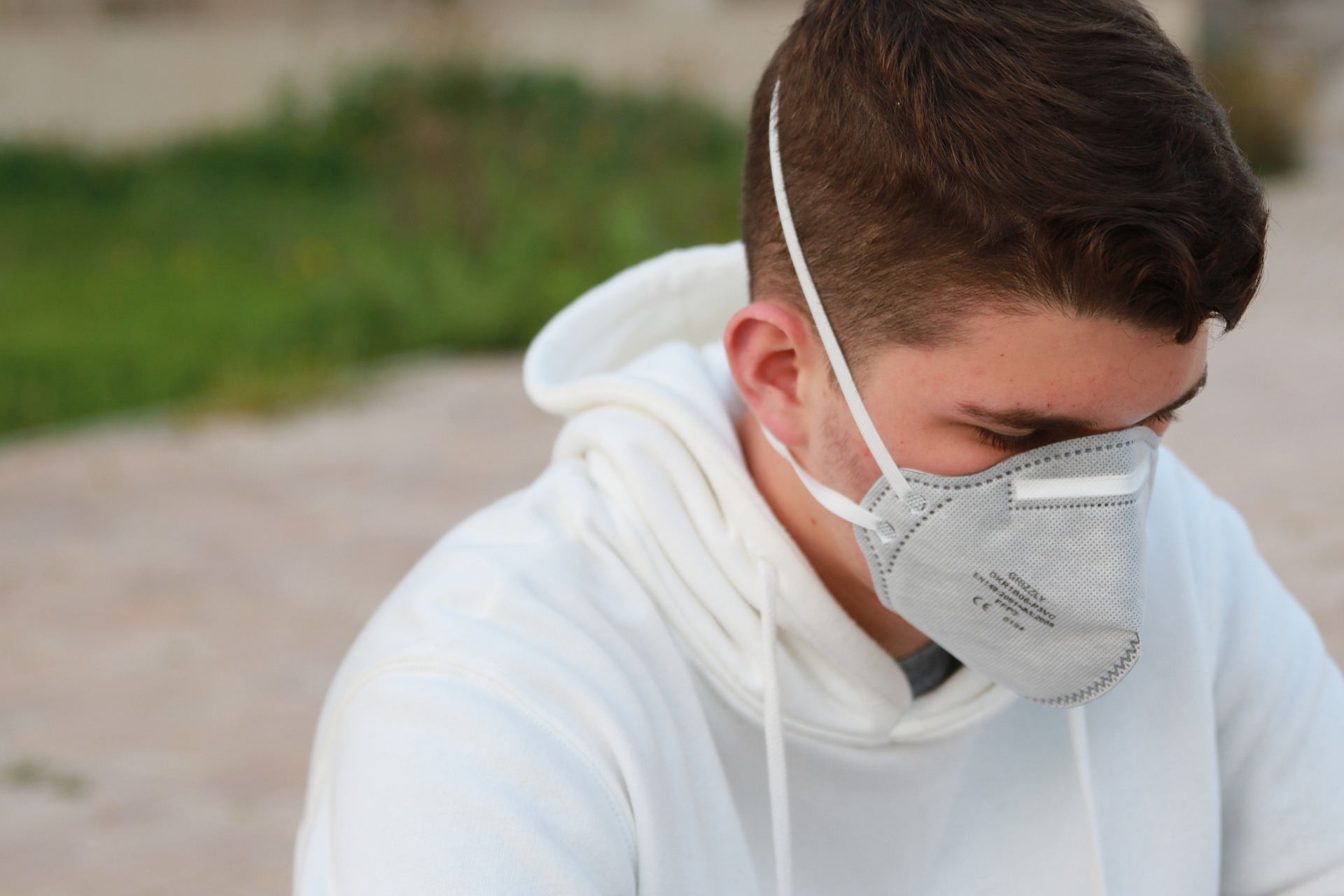 Hand Hygiene
Frequent handwashing is one of the most effective ways to prevent the spread of the virus. Carry hand sanitizer with you and use it regularly, especially after touching surfaces in public places.
Social Distancing
Maintain a safe distance from others, particularly if they are displaying symptoms of illness. Avoid physical contact, such as handshakes or hugs, and be mindful of your surroundings.
Mask Usage
Wearing a mask can help protect you and those around you. Cover your mouth and nose with a mask, especially in crowded or enclosed spaces. Masks are particularly important in situations where maintaining physical distance is challenging.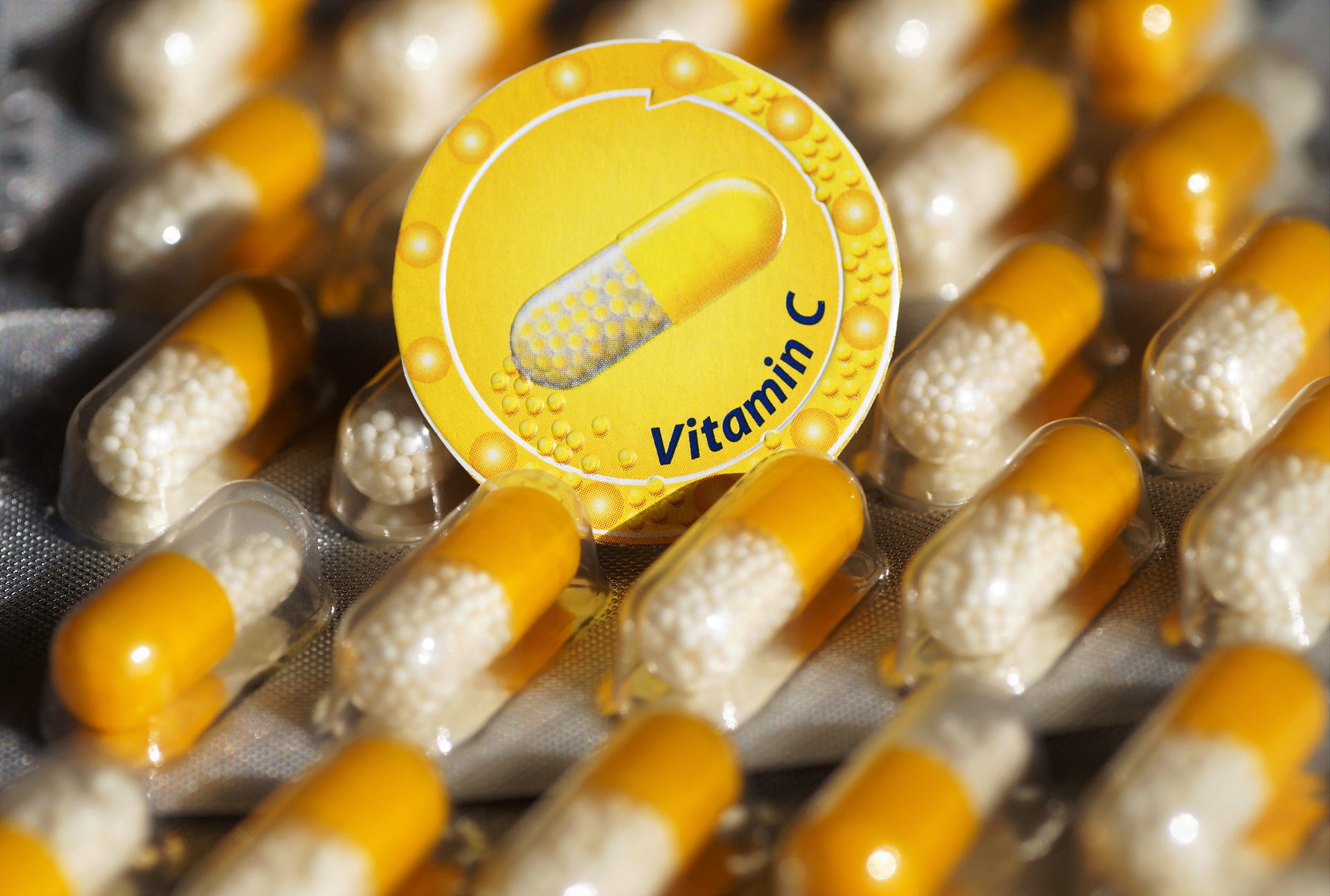 When dining or preparing meals, ensure that meat, eggs, and vegetables are cooked thoroughly to kill any potential pathogens. It's also advisable to avoid sharing utensils or dishes with others.
Surface Awareness
Be cautious when touching surfaces in public spaces, such as elevator buttons, stair railings, and vehicle windows. Use disposable tissues or your elbow to interact with these surfaces when necessary. Avoid touching your face, especially your eyes, nose, and mouth, with unwashed hands.
Avoid Crowded Places
Minimize your exposure to crowded places, as they can be hotspots for the virus's transmission. Opt for less populated areas whenever possible. In addition to reducing your risk of exposure, this also helps in maintaining social distancing.
Respiratory Hygiene
Practicing good respiratory hygiene is vital. If you need to cough or sneeze, do so into your elbow or a tissue, and immediately dispose of the tissue in a closed bin. Avoid covering your mouth with unwashed hands, as this can introduce the virus to your face.
Additional Resources
For more information and detailed guidelines on protecting yourself from Covid-19, visit the Centers for Disease Control and Prevention (CDC) website. The CDC provides up-to-date information and recommendations to help you stay safe during this challenging time. Their resources include guidance on travel, symptoms, and steps to take if you suspect you've been exposed to the virus.
As the virus continues to spread, isolation has become a key strategy in containing its spread. Governments around the world are implementing isolation measures to protect their populations. Additionally, many individuals are voluntarily isolating themselves to reduce their risk of exposure.
Government-Mandated Isolation
Governments in severely affected areas are taking measures to isolate individuals who have tested positive for Covid-19 or have been in close contact with confirmed cases. This isolation is critical to prevent further transmission of the virus within communities.
Voluntary Self-Isolation
Many individuals who suspect they may have been exposed to the virus are choosing to self-isolate. This means staying at home and avoiding contact with others for a specified period, typically 14 days. Self-isolation is a responsible measure to prevent potential spread, especially if you have been in a high-risk area or in close contact with an infected person.
Recovery and Fatality Rates
Understanding the recovery and fatality rates associated with Covid-19 is essential for assessing the overall risk of the virus. While the virus can be severe, it's important to note that many individuals who contract it can recover with proper medical care.
Overall Fatality Rate
The overall fatality rate of Covid-19 appears to be around 3.4%. This means that, on average, about 3.4% of confirmed cases result in death. However, it's crucial to remember that this rate can vary significantly by age and underlying health conditions.
Recovery for Healthy Individuals
For healthy individuals under the age of 40, recovery from Covid-19 is often swift, thanks to strong immune responses and effective medications. These individuals tend to experience milder symptoms and have a higher chance of complete recovery.
Conclusion
In conclusion, traveling in the midst of the Covid-19 pandemic requires careful consideration of various factors, including your age, medical history, and the destination's status. By staying informed and following recommended preventive measures, you can minimize your risk and contribute to the collective effort to combat the virus's spread. Remember that the situation is dynamic, and guidelines may change, so it's essential to stay updated with information from trusted sources like the CDC and WHO.
Frequently Asked Questions (FAQs)
As the Covid-19 pandemic continues to evolve, many questions and concerns arise. Here are some frequently asked questions to provide you with further clarity on how to stay safe during your travels in 2020.
1. Can I Travel During the Covid-19 Outbreak?
Whether you should travel during the Covid-19 outbreak depends on several factors, including your destination, age, and health. It's essential to stay informed about the latest travel advisories and consult with healthcare professionals if you have any doubts.
2. What Precautions Should I Take While Traveling?
Taking precautions is crucial when traveling during the pandemic. This includes wearing a mask, practicing social distancing, frequent handwashing, and avoiding crowded places. Check the guidelines of your destination and follow them diligently.
3. How Can I Protect Myself from Covid-19 While on a Cruise?
Cruise ships have been particularly susceptible to Covid-19 outbreaks. If you plan to go on a cruise, ensure that the cruise line has stringent health and safety measures in place. Follow all recommended guidelines and maintain good hygiene practices throughout your trip.
4. Should I Travel if I'm Over 80 Years Old?
Individuals over the age of 80 are at a higher risk of severe illness if they contract Covid-19. Traveling should be carefully considered and ideally limited to essential trips. Consult with your healthcare provider before making any travel decisions.
5. Can I Travel if I've Recently Recovered from Covid-19?
If you've recently recovered from Covid-19, it's essential to follow the guidance of healthcare professionals. You may still have some immunity, but it's crucial to continue practicing preventive measures and avoid traveling if you're not feeling well.
6. What Should I Do if I Develop Covid-19 Symptoms During My Trip?
If you develop Covid-19 symptoms during your trip, isolate yourself immediately to prevent potential spread. Contact local healthcare authorities for guidance on testing and medical care. Follow their instructions carefully.
7. Are There Any Countries That Are Safe to Travel to Right Now?
The safety of travel destinations can change rapidly during a pandemic. It's crucial to monitor travel advisories from reputable sources, such as government health agencies and the WHO. Consider destinations with lower infection rates and comprehensive health measures.
8. Should I Cancel My Travel Plans if I'm Pregnant?
Pregnant individuals should exercise caution when traveling during the Covid-19 pandemic. Consult with your healthcare provider to assess the risks associated with your specific situation. Consider postponing non-essential travel if advised.
9. Can I Travel Domestically if There's No Outbreak in My Area?
Even in areas with no reported outbreaks, Covid-19 can still be a concern. Follow local health guidelines and consider the risks associated with your destination. Assess whether your travel is essential and take appropriate precautions.
10. What Can I Do to Protect Myself from Covid-19 While Flying?
Air travel poses unique challenges during the pandemic. To protect yourself, wear a mask throughout the flight, maintain social distance when possible, and practice good hand hygiene. Follow the guidelines of the airline and airport authorities.