Traveling with a camera and its accompanying equipment is a task that comes with unique challenges. Camera gear is often delicate, expensive, and highly sensitive to environmental factors. Ensuring the safety and integrity of your photography equipment while on the move is of paramount importance. This is where travel cases for cameras come into play, providing the necessary protection and convenience for photographers. In this comprehensive guide, we'll delve deeper into the world of camera travel cases and explore the top 10 options that you should consider when making a purchase.
1. Shoulder Strap Bags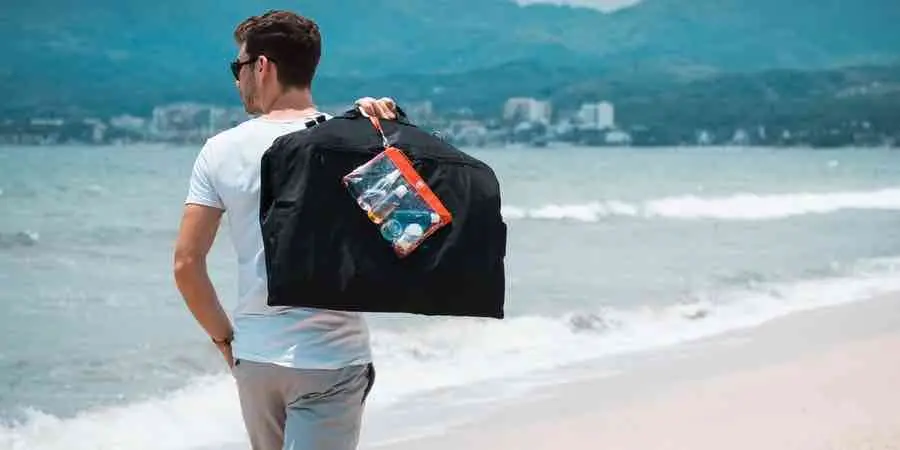 Shoulder strap bags are an excellent choice for photographers who require a versatile and user-friendly travel case. These bags are designed with the photographer's convenience in mind. They offer ample space to accommodate various camera accessories and equipment, ensuring that you can carry all your essentials without hassle.
One of the standout features of shoulder strap bags is their single strap handle. This design choice simplifies the process of carrying your camera gear, allowing you to maintain a free hand for other tasks. What's more, the cross-body carrying style helps distribute the weight evenly, reducing the strain on your shoulders and back during extended travel.
2. Single Strap Sling Bags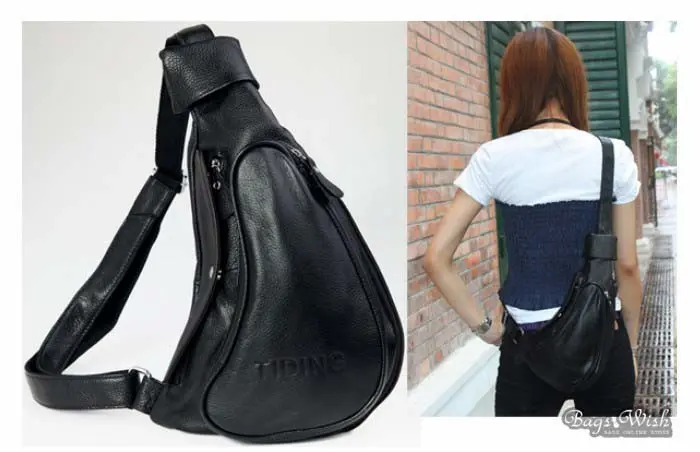 Single strap sling bags are tailor-made for photographers who value quick and easy access to their equipment. These bags are designed to be worn over the shoulder, making them incredibly convenient for photographers on the move. The unique design of single strap sling bags ensures that your equipment remains accessible at all times.
Whether you need to capture a fleeting moment or switch lenses swiftly, these bags have you covered. Moreover, their ergonomic design helps prevent back pain, neck strain, and shoulder muscle fatigue. If you're planning a photography adventure that involves extended travel, single strap sling bags are a practical choice to consider.
3. The Backpacks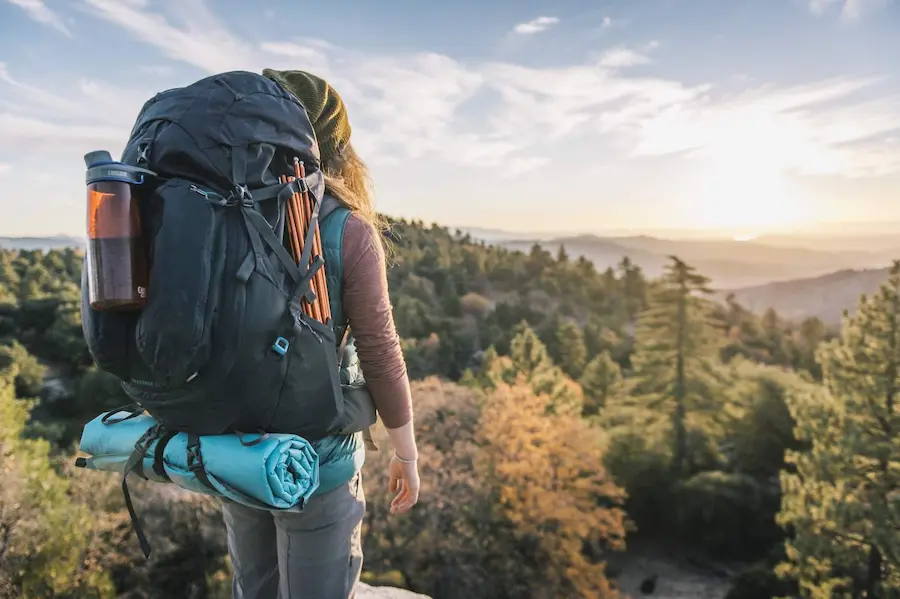 Backpacks have long been a preferred choice among photographers for their practicality and versatility. The hallmark of backpacks is their double strap design, which allows them to be comfortably carried on both shoulders. This design choice leaves your hands free for other tasks, making them highly convenient during travel.
One of the key advantages of backpacks is their water-resistant design. They can protect your camera gear from the elements, ensuring that your equipment remains in optimal condition even in adverse weather. Many modern backpacks are equipped with charging ports, which can be connected to power banks, ensuring that your devices stay charged and ready for action.
What sets backpacks apart is their ingenious compartmentalization. They feature multiple compartments designed to house different pieces of camera equipment securely. In addition to camera gear, these bags often come with extra pockets for carrying essentials like water bottles. Moreover, most backpacks feature convenient hooks on their sides for attaching tripods and flashes, further enhancing their utility.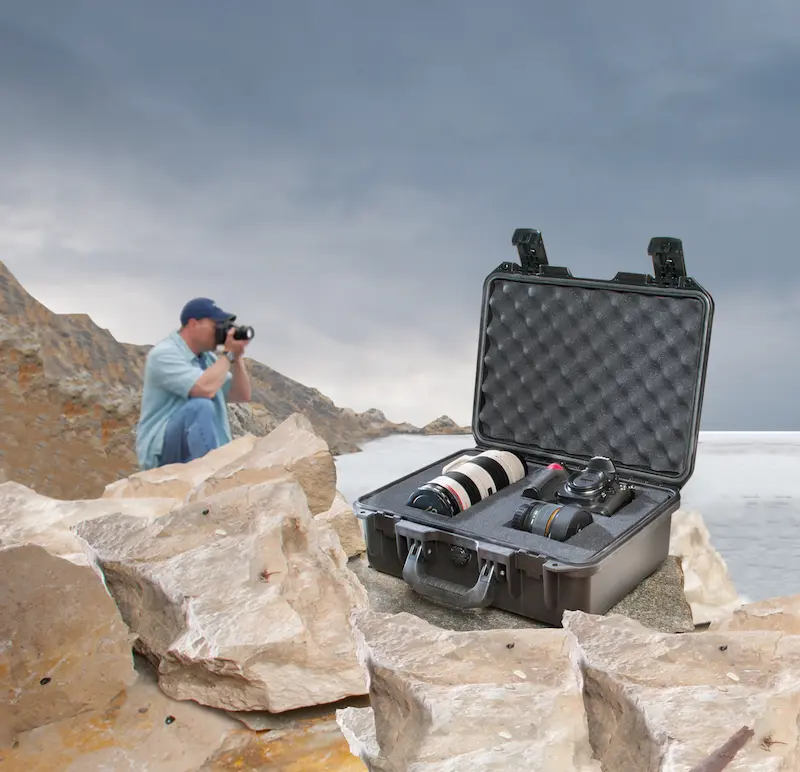 When it comes to providing ultimate protection for your valuable camera gear, hard cases take center stage. These cases are built with durability and safeguarding in mind. They are the go-to choice for photographers who prioritize the protection of their expensive cameras and accessories.
The primary benefit of hard cases is their unmatched ability to protect your camera equipment from scratches, bumps, and even rough handling. While they may be a bit heavier than other options, hard cases come equipped with wheels for effortless transportation. These extendable handles make it convenient to roll your equipment, particularly in airports, where security checks can be demanding.
If you frequently travel by air, hard cases offer peace of mind during the luggage checking process, as they provide an extra layer of protection for your valuable gear. Whether you're a professional photographer or an enthusiast, hard cases are an investment in safeguarding your photography equipment.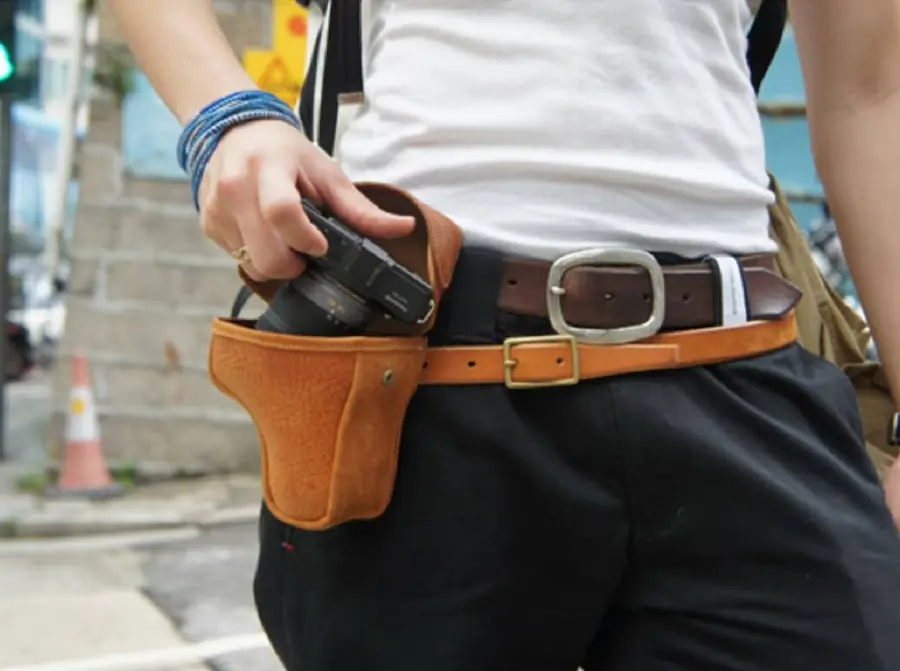 Search camera holsters are the minimalist option in the world of camera travel cases. These pouches are designed for photographers who require quick and easy access to their equipment and are often engaged in capturing candid moments at events or gatherings.
Search camera holsters are worn on the belt, allowing for easy access to your camera, attached lens, and flash. They are tailored for lightweight setups, accommodating just the essentials. Event photographers find these holsters indispensable as they allow for instant photo capture and quick packing when the camera is not in use.
If you're the type of photographer who thrives on capturing spontaneous moments, search camera holsters provide the ultimate in accessibility and convenience.
6. Roller Camera Cases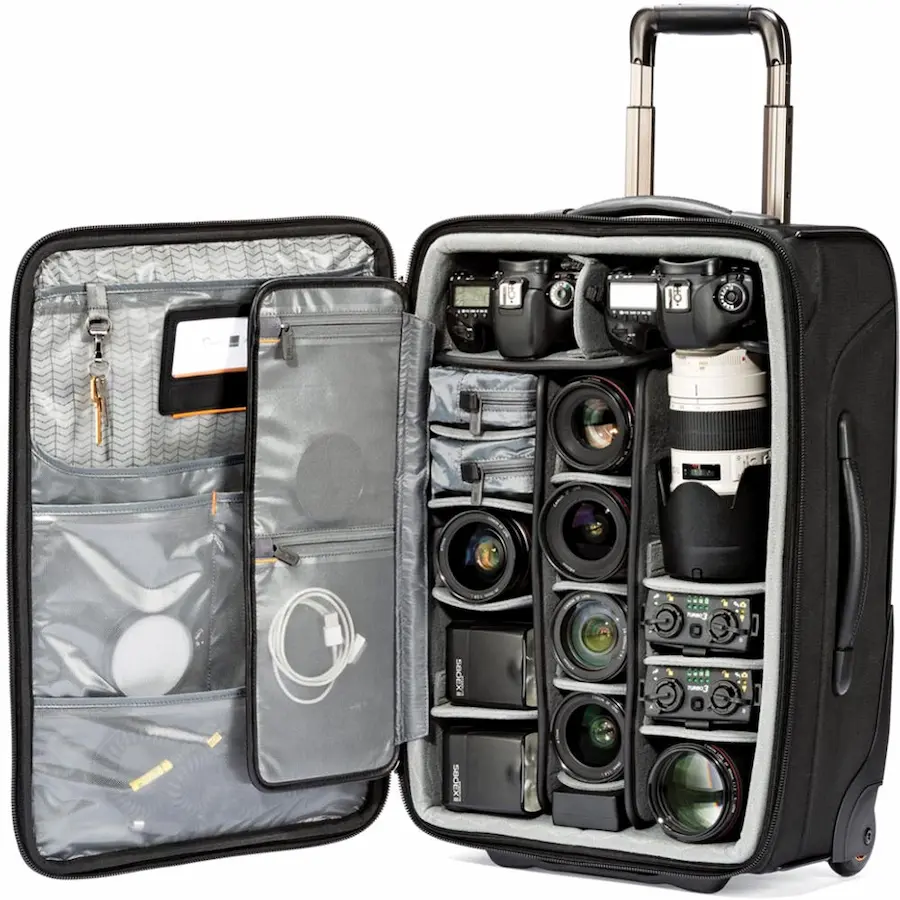 Roller camera cases are the perfect solution for photographers who are always on the move, traveling from one location to another with their camera equipment. These cases feature wheels that make transporting your gear a breeze, and they come with straps that allow them to be worn as backpacks.
The versatility of roller camera cases is what sets them apart. You can choose to roll them when the terrain is smooth and accessible, and when that's not an option, simply strap them to your back. This flexibility makes them highly practical for photographers who need to adapt to different travel conditions.
Another notable advantage of roller camera cases is their exceptional protective qualities. They are designed to shield your gear from the rigors of travel, ensuring that your cameras and accessories remain safe and operational.
7. The Lens Case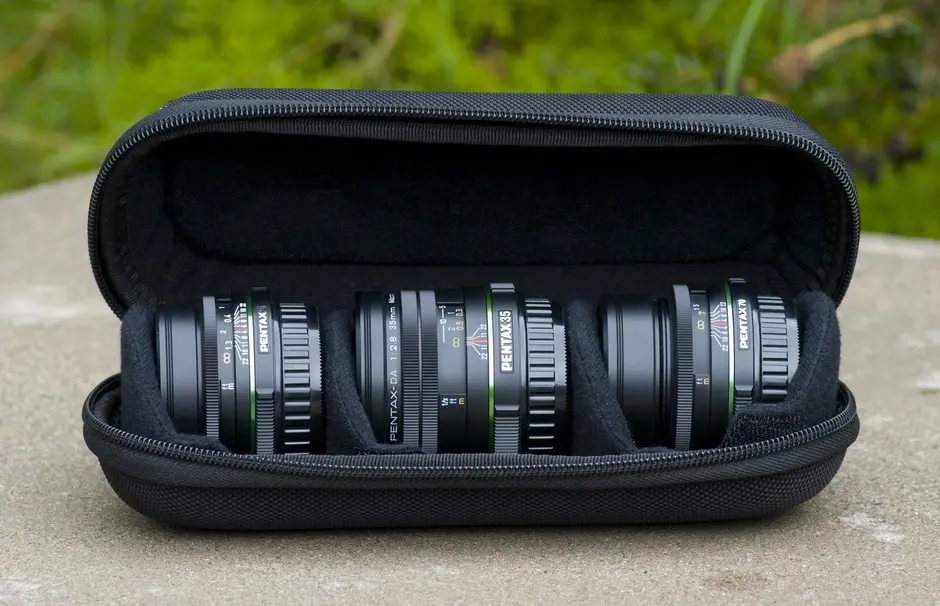 Lenses are among the most valuable and sensitive components of a camera setup. They are prone to damage from hard impacts, scratches from dust, and breakage from accidental drops. For this reason, photographers prioritize the protection of their lenses, making lens cases an essential accessory.
Lens cases come in various sizes and shapes to accommodate different types of lenses. These cases are often equipped with straps, hooks, or handles for easy carrying. What sets them apart is the protective foam lining, which cushions the lens and reduces the risk of damage during transit.
For any photographer, amateur or professional, safeguarding lenses is a top priority. Lens cases offer peace of mind by ensuring that your valuable glass remains in pristine condition.
8. Search Camera Casing Straps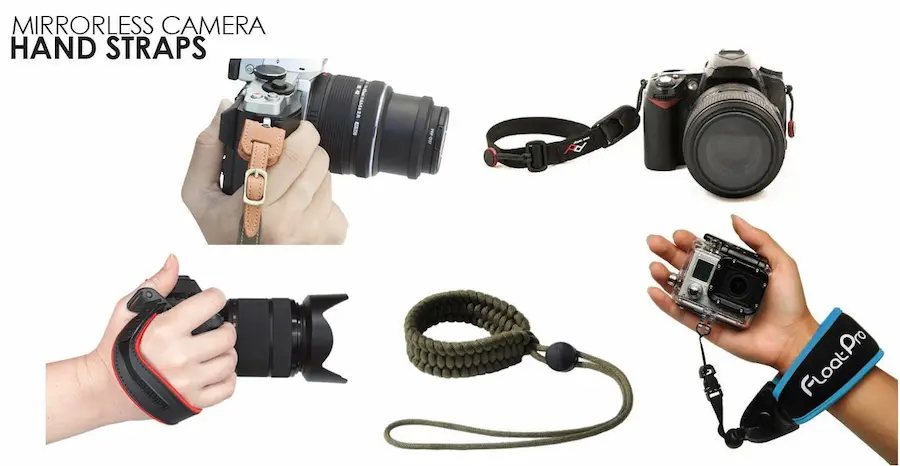 Search camera casing straps serve a dual purpose: they protect your camera from accidental drops and enhance your photography experience. While most cameras come with basic straps, these specialized casing straps offer superior comfort and protection.
Search camera casing straps come in various styles, each catering to different needs. Some feature padded straps that alleviate the strain on your shoulders and neck, making them comfortable for extended use. Others are made of high-quality leather, providing both protection and a touch of elegance. In recent times, camera casing straps have become a fashion statement, with photographers selecting them for their aesthetic appeal in addition to their protective qualities.
By using search camera casing straps, photographers can enjoy greater mobility and freedom while knowing that their camera is secure and protected.
9. Waterproof Casings for Search Camera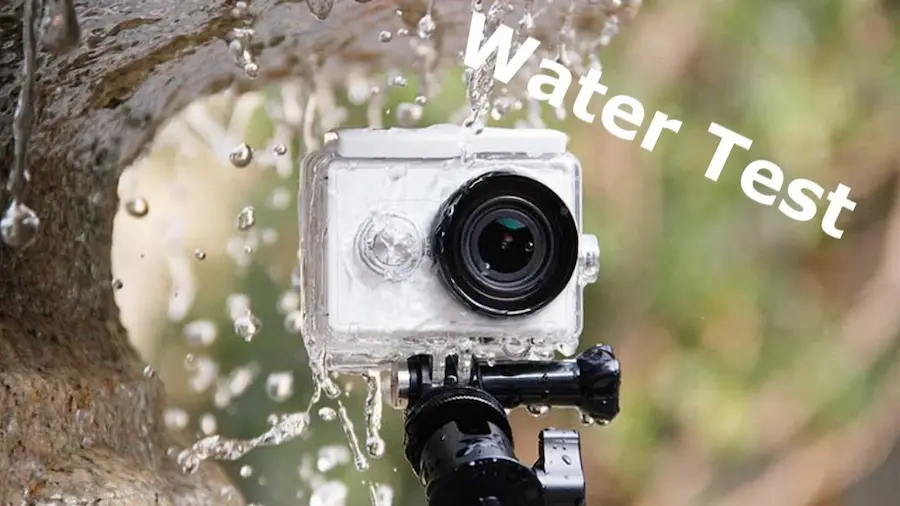 Traveling with cameras can be a complex task, especially when the weather is unpredictable. In such scenarios, waterproof search camera casings are a necessity. These casings offer robust protection for your camera gear in rainy, foggy, and humid conditions.
Moisture can be a photographer's worst enemy, causing equipment to malfunction and potentially leading to costly repairs. Waterproof casings are particularly favored by photographers who frequently conduct outdoor photoshoots. These casings create a sealed environment that shields your camera from the elements, ensuring that it continues to function flawlessly.
Whether you're shooting in a drizzle or amidst heavy mist, a waterproof search camera casing is your best ally in preserving your equipment.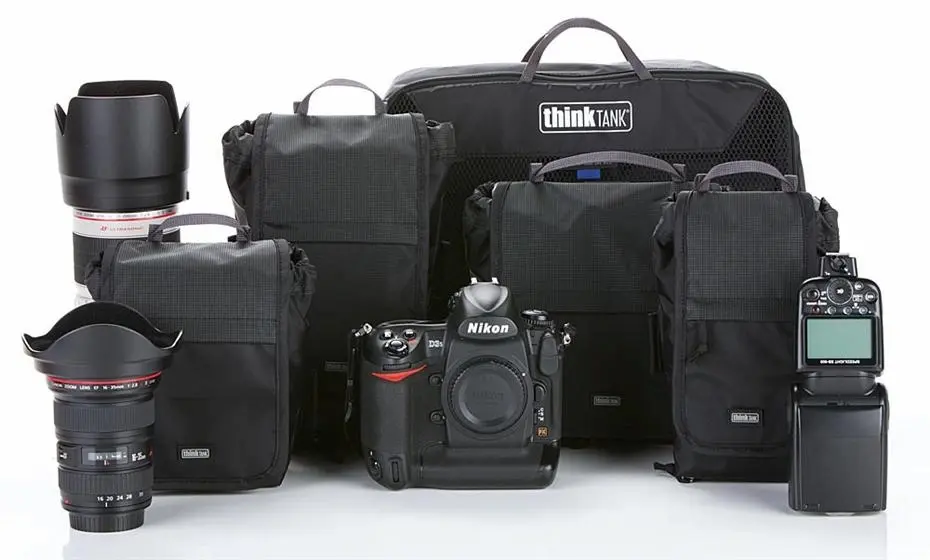 Camera pouches are a practical choice for photographers who prefer to travel light. These compact cases offer a simple and convenient solution for carrying your camera gear.
The primary difference between camera pouches and search camera holsters is the carrying method. While holsters are worn on the belt, camera pouches are carried in hand or attached to straps. This design choice allows photographers to avoid the burden of carrying a heavy bag.
Each of these camera cases offers unique features, and the right choice depends on your individual needs and preferences. Whether you're traveling to capture stunning landscapes or embarking on an adventure to document the world, there's a camera travel case that suits your style.
In conclusion, choosing the best travel case for your camera equipment is a crucial decision that should not be taken lightly. Your selection should be based on factors such as weight, size, cost, and quality, as well as the specific demands of your photography endeavors. We hope this guide has provided you with valuable insights to make an informed decision and ensure the safety and protection of your camera gear during your travels.
FAQs and Travel Tips
Frequently Asked Questions
Q1: Can I use any bag as a travel case for my camera?
A1: While you can use any bag, it's recommended to choose a dedicated camera travel case. These cases offer specialized protection and organization for your camera gear, reducing the risk of damage.
Q2: Are hard cases too heavy for travel?
A2: Hard cases can be heavier compared to other options, but they offer superior protection. Their weight is a trade-off for ensuring the safety of your valuable equipment.
Q3: Do I need a waterproof casing for my camera if I'm not shooting in the rain?
A3: Waterproof casings are beneficial even in non-rainy conditions. They protect your camera from moisture, which can be present in the form of humidity or unexpected spills.
Q4: Can I fit multiple lenses in a lens case?
A4: The size and shape of a lens case determine how many lenses it can accommodate. Some larger lens cases can store multiple lenses, while smaller ones may fit only one.
Q5: What's the advantage of using a roller camera case?
A5: Roller camera cases are convenient for transporting heavy camera equipment over long distances. They offer the flexibility to roll or carry them as backpacks.
Travel Tips
Invest in a Quality Travel Case: A dedicated camera travel case is a valuable investment for protecting your camera gear. Choose one that suits your style of photography and travel.
Pack Essentials: When traveling with your camera, ensure you have spare batteries, memory cards, and cleaning supplies on hand. You never know when you might need them.
Use Lens Caps and Filters: Keep your lenses protected by using lens caps and filters. They prevent dust, scratches, and damage to the lens surface.
Keep It Dry: Even if you're not expecting rain, a waterproof camera casing can safeguard your gear from unexpected moisture. It's better to be safe than sorry.
Organize Your Gear: Use the compartments and pockets in your camera travel case to keep your equipment organized and easily accessible.
Protect Your Lenses: Lens cases are a must to keep your valuable lenses safe. They're designed to absorb shock and prevent scratches.
Clean Your Gear: Regularly clean your camera equipment to ensure it performs optimally. Use a blower, brush, or cleaning kit to remove dust and debris.
Plan Your Shots: Before your trip, research and plan your shots. Knowing what you want to capture will help you pack the right equipment.
Back Up Your Photos: Always back up your photos during your travels. Consider using cloud storage or an external hard drive to ensure you don't lose your precious memories.
Respect Local Laws and Customs: Be aware of local laws and customs related to photography in the places you visit. This ensures you're respectful and stay out of legal trouble.