Welcome to Bangkok, a city that breathes life into history, culture, and emotions. Amidst the chaos of bustling streets and serene temples lies a tapestry of experiences waiting to stir your soul. Often overshadowed by its neighboring destinations, Bangkok holds treasures that resonate deeply with those who seek to immerse themselves in its charm.
Imagine arriving in this vibrant heart of Thailand, where every corner whispers stories of a bygone era. Bangkok isn't just a city; it's a symphony of emotions waiting to be felt, a canvas painted with the hues of heritage, spirituality, and vibrant marketplaces.
Join us on a journey through the top 6 must-see places that transcend mere sightseeing. These aren't just tourist spots; they are emotional narratives that weave together the essence of Bangkok's rich tapestry. Let's delve into these gems that promise not just moments but emotions that linger, making your 2023 visit to Bangkok an unforgettable emotional expedition.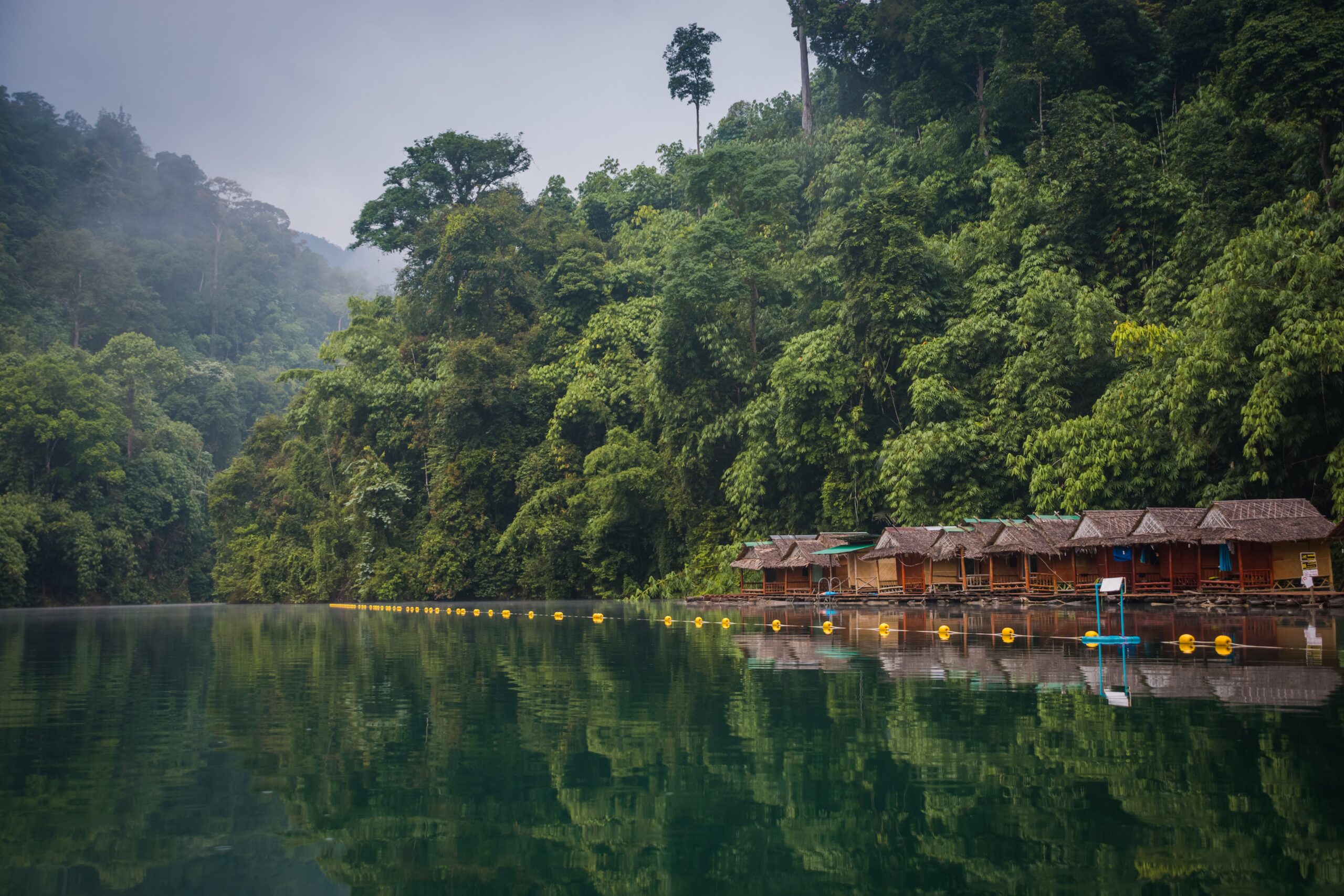 Embrace the Enchantment of Jim Thompson's House & Its Beautiful Heritage
A Tale of Timeless Elegance
Imagine strolling through the lush pathways of Jim Thompson's House, where every corner whispers tales of a captivating past. The air itself seems to hold echoes of an era where artistry met sophistication. Picture the sheer magic as you wander through rooms adorned with exquisite Thai silk, a testament to the impeccable taste of its former owner. It's more than a house; it's a canvas painted with history, leaving you mesmerized by its heritage.
Vintage and Sacred Grand Palace & Wat Phra Kaew: Majestic Marvels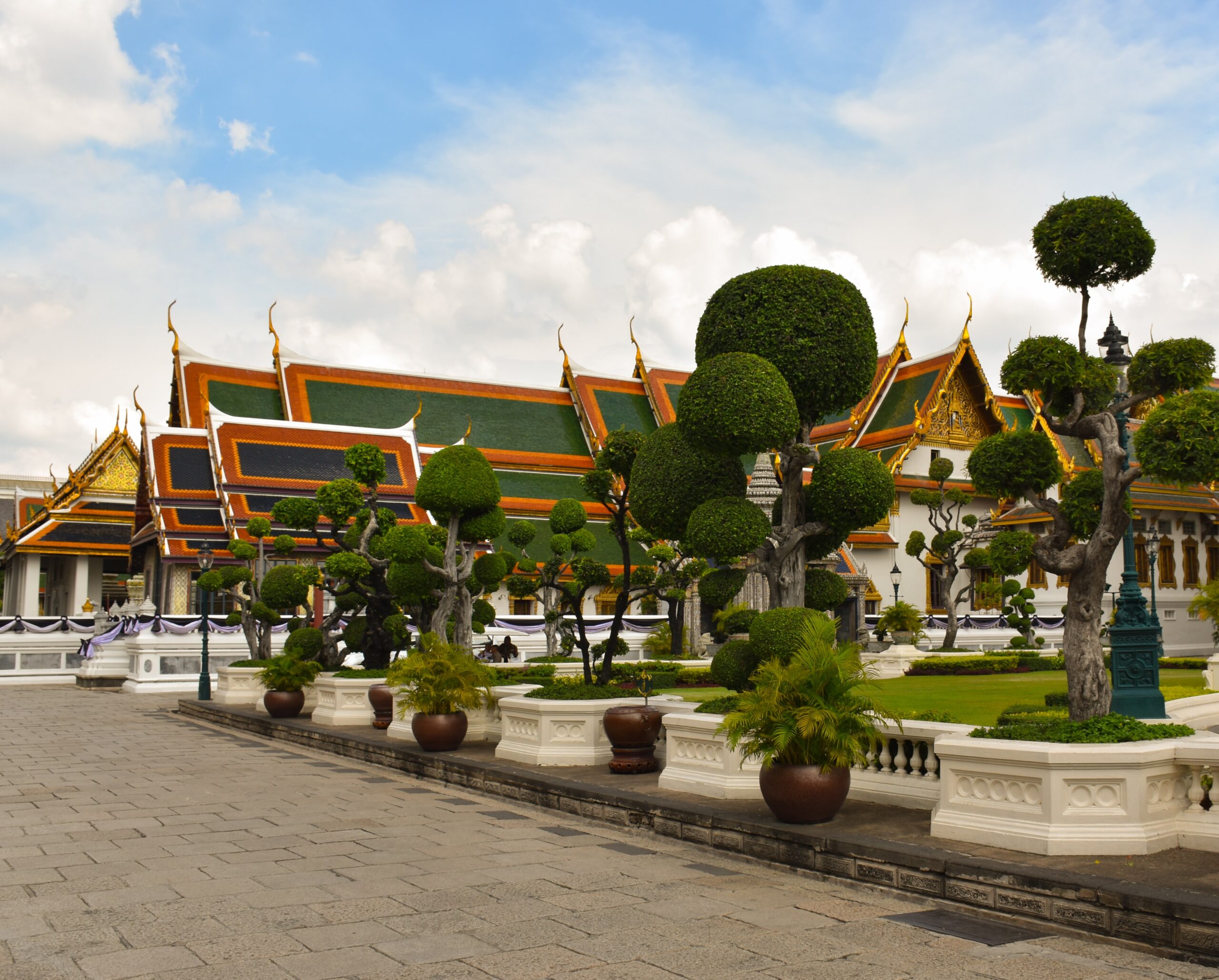 A Glimpse into Majesty
Step foot into the Grand Palace, and the sheer opulence will render you speechless. Each intricate detail, every golden embellishment, tells stories of Thailand's regal grandeur. Wat Phra Kaew, home to the revered Emerald Buddha, emanates an aura of sanctity that transcends time. The fusion of spirituality and architectural brilliance is bound to stir something profound within you.
Witness The Charming Lifestyle Along Bangkok's Canals: An Odyssey of Serenity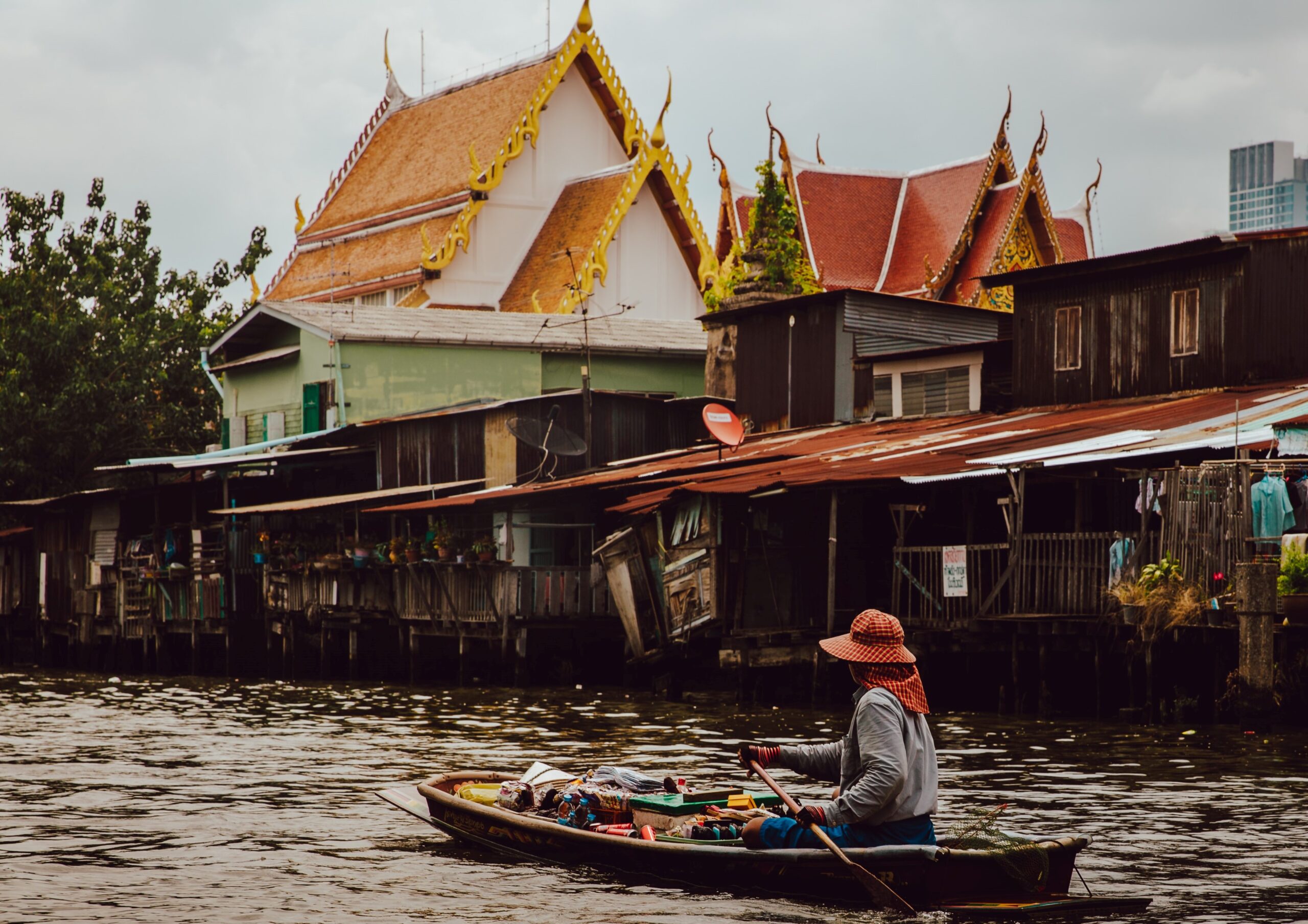 Embark on a Riverside Odyssey
Feel the gentle breeze as you navigate the khlongs, Bangkok's hidden waterways. Life along these canals paints a serene picture—children playing, vendors selling their goods, and the rhythm of everyday life unfolding before your eyes. It's a poetic contrast to the city's vibrant chaos, offering a glimpse into the soul of Bangkok.
Shopping at the Floating Markets: A Symphony of Sights and Sounds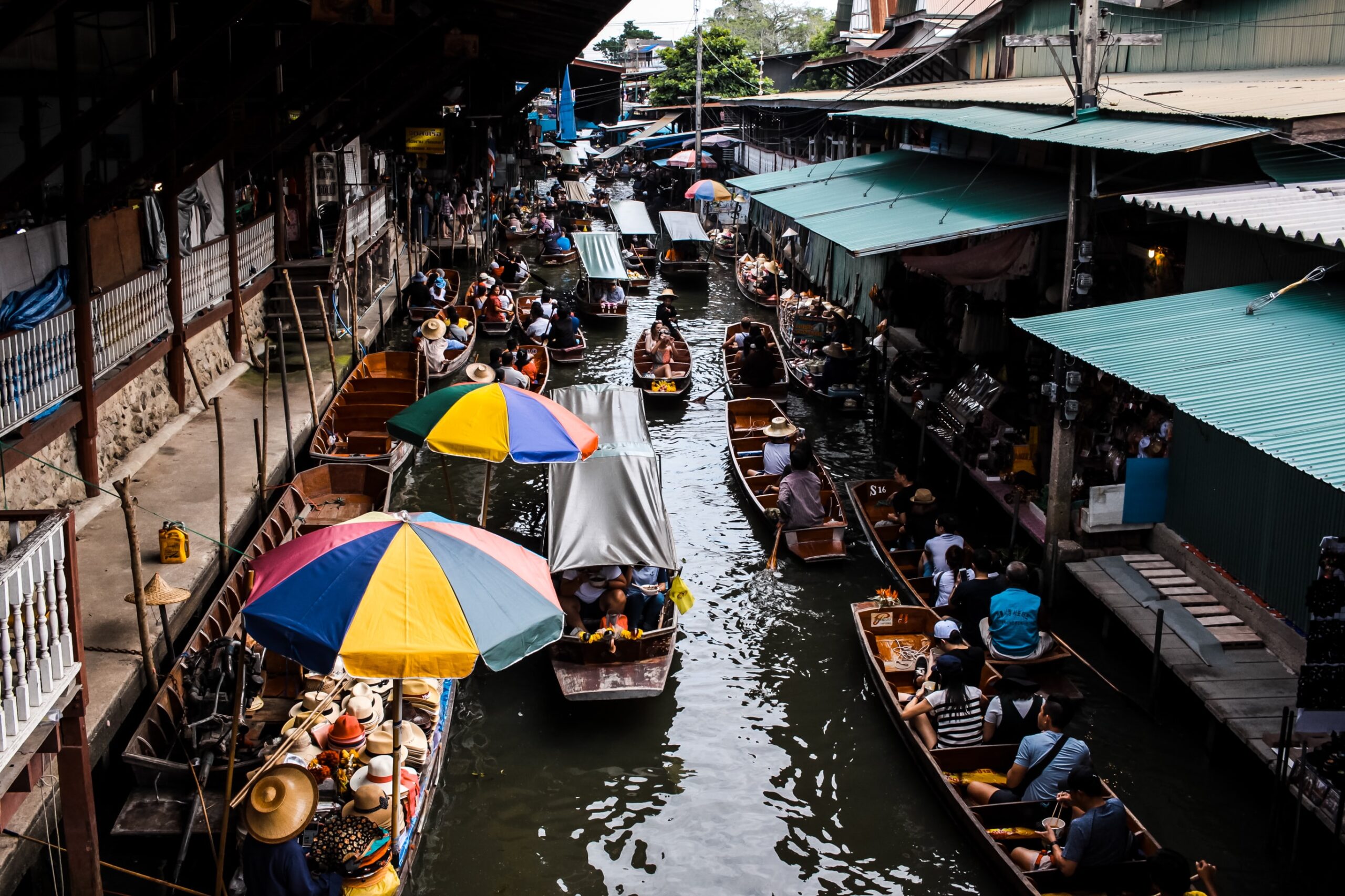 A Shopper's Paradise Afloat
Immerse yourself in the bustling energy of the floating markets, where every corner exudes the essence of Thai culture. The aroma of sizzling street food fills the air as you negotiate prices with enthusiastic vendors. Each purchase feels like acquiring a piece of the vibrant tapestry that defines Bangkok.
Refresh with Drink at Sky Bar: Savoring Moments Amidst Splendor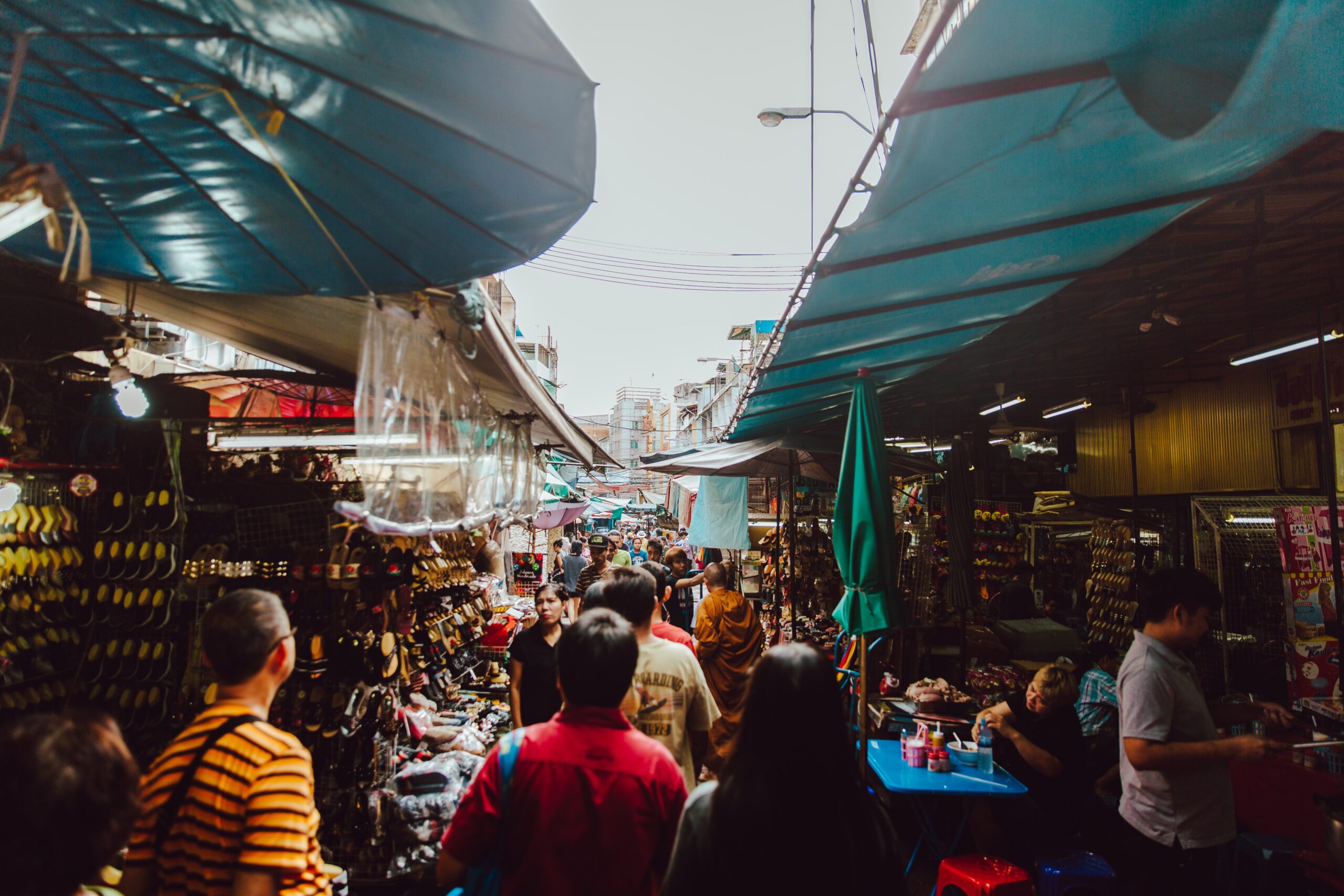 Sip and Soak in the Views
Ascend to the Sky Bar, a haven above the city's hustle. The breathtaking panorama laid out before you, coupled with the clinking of glasses, creates an atmosphere of pure bliss. As you sip your drink, the cityscape becomes a living canvas, painting an unforgettable memory.
The Glorious Reclining Buddha at Wat Pho: Tranquility in Magnificence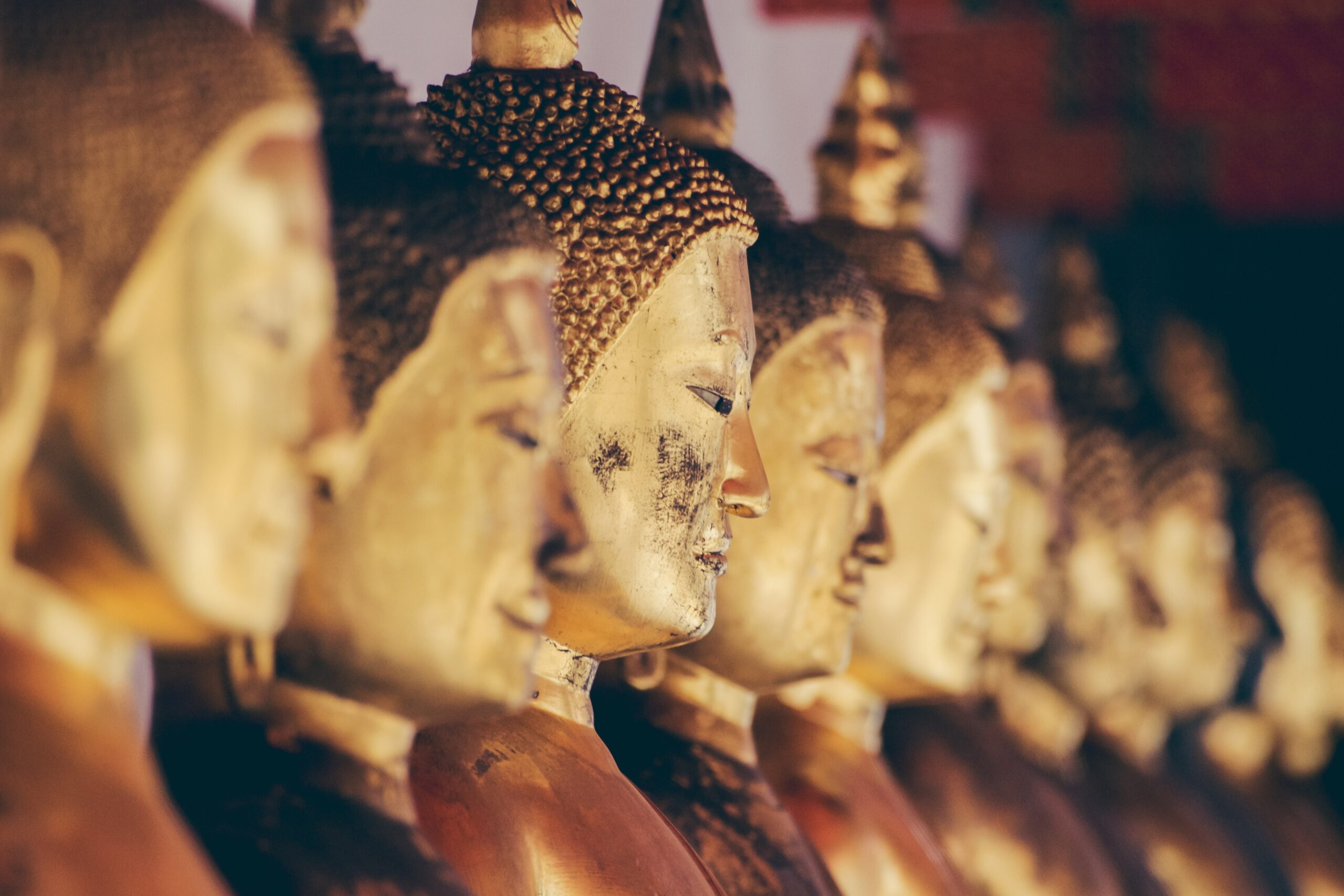 Witness Serenity in Stone
Stand in awe before the colossal Reclining Buddha, a symbol of tranquility and reverence. The hushed whispers of visitors blend with the spiritual aura, creating an ambiance of serene contemplation. It's a moment where time seems to stand still, allowing you to immerse yourself in the serenity of the divine.
Conclusion: Embrace Bangkok's Tapestry
Each of these places isn't just a stop on your itinerary; they're emotional experiences waiting to be felt. Bangkok weaves a story through its heritage sites, markets, and temples, inviting you to become a part of its vibrant tapestry.
FAQs about Bangkok 2023:
1. What's the best time to visit Bangkok?
A: The ideal time is between November and February when the weather is relatively cooler and less humid.
2. Are there dress codes for visiting temples in Bangkok?
A: Yes, it's recommended to dress modestly, covering shoulders and knees when visiting temples.
3. How do I get around Bangkok efficiently?
A: Utilize the Skytrain (BTS), subway (MRT), or hop on a tuk-tuk for a quintessential Bangkok experience.
4. Are the floating markets open every day?
A: Yes, most floating markets operate daily, but timings may vary, so it's best to check in advance.
5. What's the local cuisine I shouldn't miss in Bangkok?
A: Indulge in Pad Thai, Tom Yum Goong, and Mango Sticky Rice for an authentic Thai culinary experience!
---
Travel Tips for Bangkok 2023:
2. Connect with Locals: Engage with the locals; their stories and warmth add a depth to your journey that guidebooks can't capture.
3. Capture Emotions, Not Just Pictures: While photos are wonderful, remember to soak in moments without the lens, letting the emotions sink in.
4. Open Your Heart to Serendipity: Some of the most emotional experiences come unexpectedly; embrace the unpredictability of travel.
5. Reflect and Absorb: Take time to reflect on the emotions evoked by each place; it adds depth to your travel memories.