Are you ready to get spooked this Halloween? If you're a thrill-seeker with a taste for the eerie and a love for adventure, you're in for a treat. Halloween is fast approaching, and there's no better way to celebrate this spine-tingling holiday than by visiting one of these top spooky Halloween vacation destinations. From haunted houses to ghost tours, these places offer a unique and hair-raising experience that will leave you with unforgettable memories (and maybe a few goosebumps). So, put on your bravest face and get ready to explore the dark and mysterious side of travel.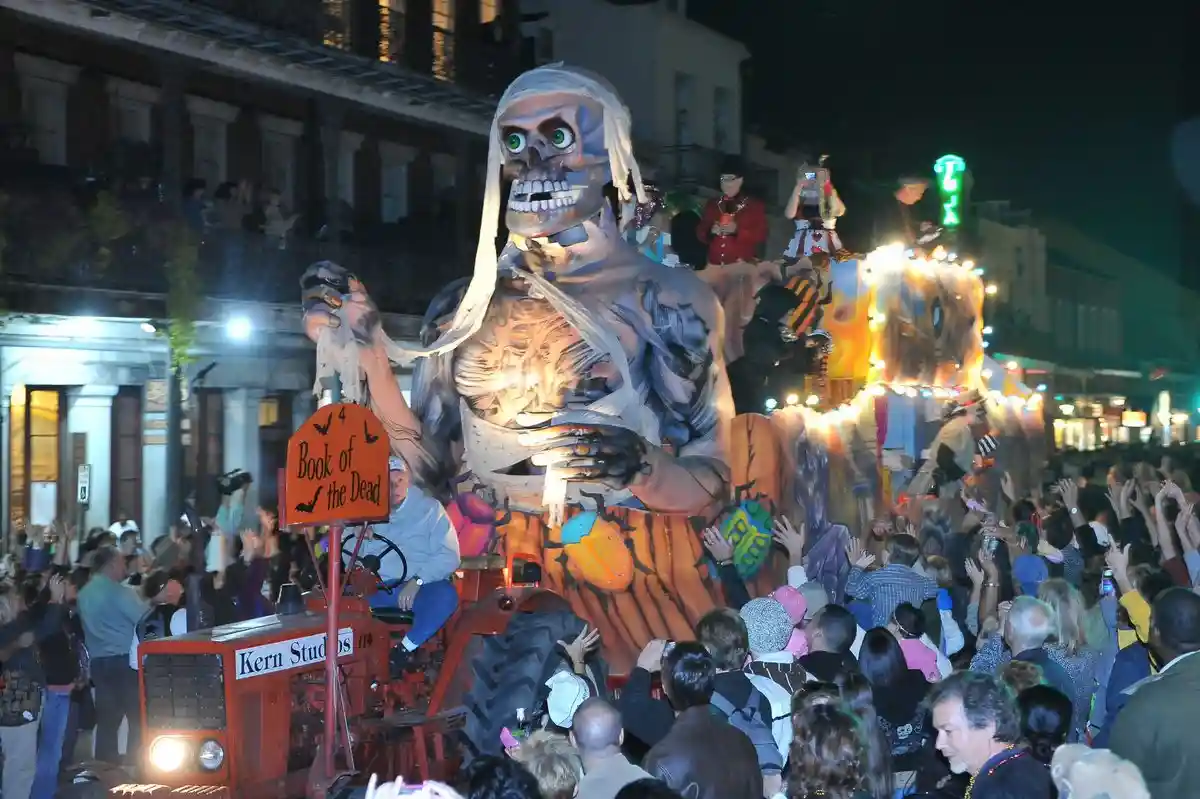 1. New Orleans: Where Spirits Roam and the Good Times Roll
New Orleans is a city like no other, and when it comes to Halloween, it knows how to party with both the living and the dead. The Big Easy is famous for its unique culture and vibrant atmosphere, making it a great place to celebrate Halloween.
It's not just about the haunted locations, although there are plenty of those. You can visit the famous St. Louis Cemetery No. 1, where voodoo queen Marie Laveau is said to be buried. If you're lucky, you might even encounter her spirit.
But New Orleans isn't all spooks and specters; it's also a fantastic place to go party with friends. From the lively streets of the French Quarter to the jazz-filled bars, you'll find Halloween celebrations that blend the supernatural with the spectacular. Just remember, in New Orleans, the good times roll, and the spirits roam.
2. Salem: A Witchy Wonderland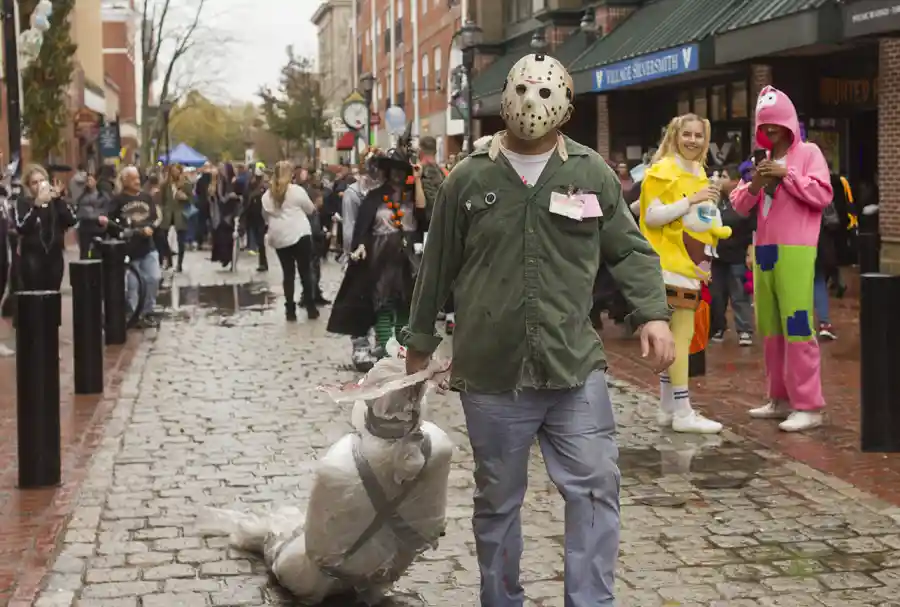 Salem, Massachusetts, is the place where history and Halloween collide. Known as the Witch City, Salem was the infamous site of the Salem Witch Trials in 1692. More than 200 people were convicted and hanged for witchcraft. Today, Salem embraces its witchy past and celebrates Halloween like no other.
When you visit Salem, you step back in time. The Museum at Old North Church houses artifacts from the witch trials, offering a chilling glimpse into this dark period of history. You can also explore the Witch Trials Memorial, a solemn reminder of the lives lost.
Salem isn't just about history; it's also about the spooky fun. You'll find witch-themed shops, haunted tours, and even witchcraft-themed museums. So, if you want to experience a Halloween where witches are still very much alive (figuratively, of course), Salem is the place to be.
3. Transylvania: Dracula's Haunting Grounds
If you're a fan of Dracula and all things Gothic, Transylvania should be on your Halloween travel list. This region in Romania is famous for its ancient castles and, of course, its connection to the Dracula legend.
Imagine wandering through centuries-old castles, each with its own mysterious history. Bran Castle, often referred to as Dracula's Castle, is a must-visit. While you won't find vampires lurking in the shadows, you will discover the rich history and folklore that inspired Bram Stoker's iconic character.
To fully embrace the Halloween spirit in Transylvania, consider dressing up in Gothic attire. Just be sure your costume doesn't attract the wrong kind of attention in those eerie castles.
4. Whitby, England: The Birthplace of Dracula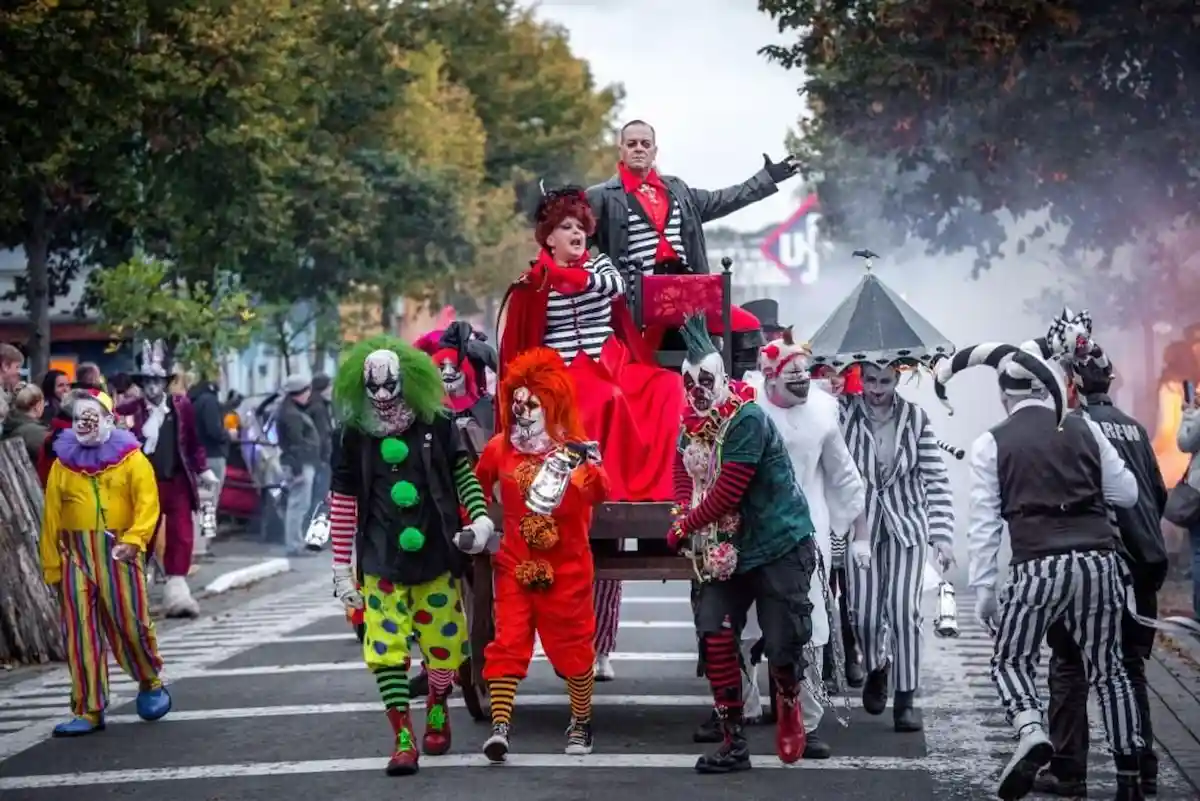 Whitby, a coastal town in North Yorkshire, England, might not be the first place that comes to mind when you think of Halloween, but it has a deep connection to the legendary Dracula.
Whitby's charming streets transform into a spooky wonderland during the Halloween season. Ghost tours, haunted walks, and eerie events make this coastal town a hidden gem for Halloween enthusiasts. You might even encounter a vampire or two.
One of the highlights of Whitby is the fact that Bram Stoker, the author of Dracula, was born here. His house is still standing, offering a fantastic photo opportunity. Just imagine standing where the master of horror himself once walked.
5. Sleepy Hollow, New York: Where Legends Come to Life
Sleepy Hollow, located in Westchester County, New York, is a place where legends come to life. It's named after Washington Irving's iconic story, "The Legend of Sleepy Hollow," featuring the infamous Headless Horseman.
During Halloween, Sleepy Hollow embraces its spooky heritage with a range of events and attractions. The Sleepy Hollow Cemetery hosts lantern tours where you can explore the final resting place of Washington Irving and other notable figures.
But the real star of the show is the Great Jack O'Lantern Blaze, a mesmerizing display of thousands of intricately carved pumpkins. It's a sight you won't forget, even if you do encounter the Headless Horseman.
6. Point Pleasant, West Virginia: Home of the Mothman

Point Pleasant, West Virginia, is a hidden gem for Halloween enthusiasts. This charming town is home to the Mothman, a legendary creature first sighted in 1966. The Mothman has been spotted several times since, adding an extra layer of spookiness to this quaint town.
Point Pleasant offers a unique Halloween experience. You can explore haunted houses and delve into the supernatural side of this beautiful city. And if you need more reasons to visit, consider its proximity to Washington, D.C. It's just a 90-minute drive away, making it easily accessible for a spooky weekend getaway.
And what's better than sharing spooky stories over dinner? "The Spooky Mansion" is a local favorite, serving up great food and even greater frights.
7. San Diego: Spooks by the Sea
San Diego is not only a fantastic city to visit year-round, but it also knows how to celebrate Halloween in style. If you're looking for a vacation destination that combines sunshine and spooks, San Diego has you covered.
San Diego offers a diverse range of activities for Halloween enthusiasts. From exploring the historic Balboa Park to embarking on ghost tours through local history museums and haunted hotels, you'll find plenty to keep you entertained.
Some guests have reported seeing glowing orbs floating around their hotel rooms at night, adding an extra layer of intrigue to your stay. Whether you want to embrace your inner devil or angel, San Diego has something for everyone.
8. Hong Kong: A Halloween Extravaganza

For a Halloween celebration unlike any other, head to Hong Kong. This bustling city transforms into a Halloween extravaganza, offering entertainment options and activities for all ages.
Hong Kong's Halloween celebrations are second to none. You can join in the fun with Halloween parties, parades, and costume contests. The city's vibrant energy combined with the spooky festivities creates a unique and unforgettable experience.
While you're there, don't forget to explore Hong Kong's rich history and attractions like the Victoria Peak Observatory and Kowloon Walled City Park & Museum. Even at night, the city comes alive with the Aberdeen Street Pedestrian Walkway.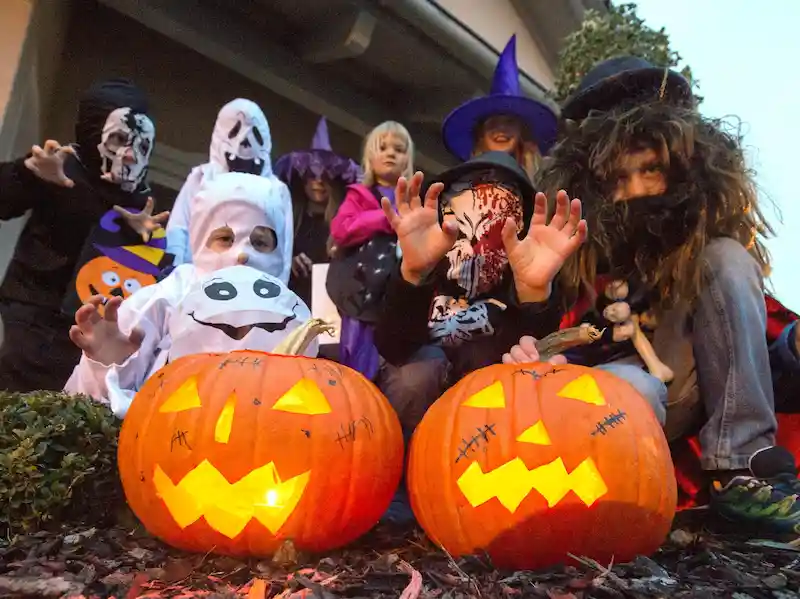 Pro Tips: Making the Most of Your Spooky Adventure
New Orleans: Sample Creole Cuisine – Make sure to try classic Creole dishes like jambalaya and Po Boys at restaurants like Brennan's Restaurant & Bar or Commander's Palace.
Salem: Get a Witchy Costume – Salem is the place to shop for witch costumes and Halloween items. You might even find masks made from straws.
FAQs: Your Burning Questions About Spooky Travel
1. Are these destinations suitable for families with children?
Most of these destinations offer family-friendly Halloween activities, but some events may be too spooky for young children. It's best to check the specific attractions and events before planning your trip.
2. Do I need to book tickets for haunted tours in advance?
It's a good idea to book tickets for popular haunted tours in advance, especially during the Halloween season when these tours can sell out quickly.
3. Are there any age restrictions for haunted attractions?
Some haunted attractions may have age restrictions, so it's important to check their policies. Many are designed for older teens and adults.
4. Can I take photos during ghost tours?
The rules for taking photos during ghost tours vary by location. Some tours may allow it, while others may prohibit photography to enhance the spooky atmosphere.
5. What's the best time to visit these destinations for Halloween?
The Halloween season typically runs throughout October, so visiting during this month will ensure you get the full spooky experience.
Conclusion: Embrace the Spookiness and Have a Frightfully Good Time
As Halloween approaches, it's time to embrace the spookiness and embark on a thrilling adventure to one of these top Halloween vacation destinations. Whether you choose the enchanting streets of Salem, the Gothic castles of Transylvania, or the vibrant celebrations of Hong Kong, you're in for a frightfully good time.
So, pack your costume, summon your courage, and get ready for a Halloween adventure that will leave you with memories to cherish and stories to tell. Who knows, you might even make a few new ghostly friends along the way.
Visit tripkrt.com for more travel inspiration and tips to plan your next spooky getaway!