Solo travel is a liberating and enriching experience, and the Baltics offer an ideal destination for those seeking adventure and cultural exploration. The Baltic States, comprising Lithuania, Latvia, and Estonia, are often underestimated as solo travel destinations. In this comprehensive guide, we will explore why the Baltics should be at the top of your travel list when you're flying solo. From their surprising charm to their affordability, the Baltics have it all. So, pack your bags and embark on a remarkable journey through the Baltics.
You'll Be Surprised Right at the Beginning
The Baltics are not what you think they are. When I started traveling alone, I was a little hesitant to visit the Baltics because of their reputation for being "quiet" and "traditional." But if you go with an open mind and let yourself be surprised by everything that happens in your life on this trip, then you will truly appreciate how fantastic everything is about this region of Europe.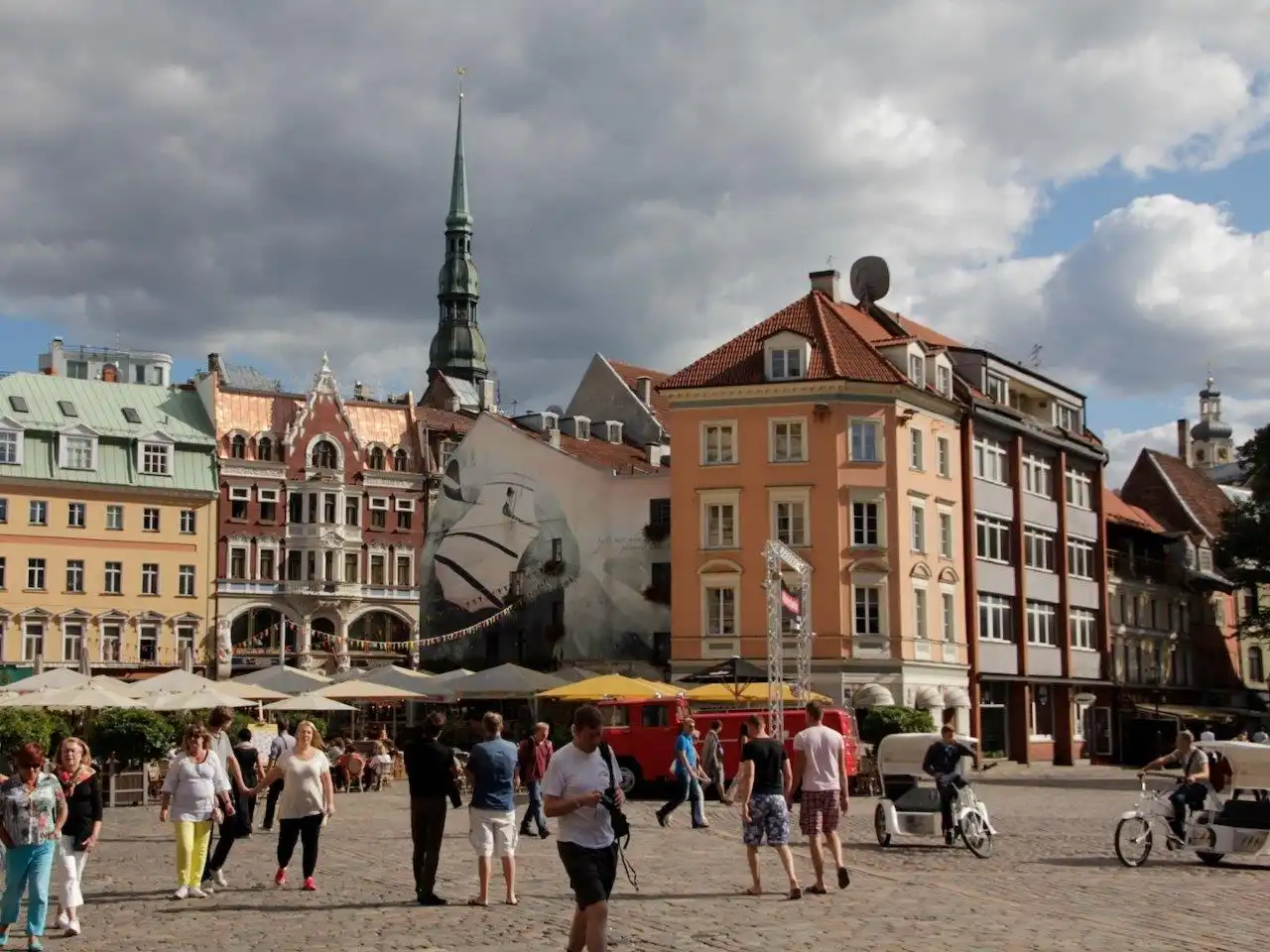 A Charming Surprise
As you step off the plane and into the Baltics, you'll be pleasantly surprised by the warmth and charm these countries exude. The people here are friendly and welcoming, and you'll quickly realize that the Baltics have a unique allure that sets them apart from other European destinations.
Unveiling the Beauty of the Cities
The cities in the Baltics are architectural marvels. Riga, the capital of Latvia, boasts stunning buildings reminiscent of Amsterdam, Paris, and Prague. As you wander through the cobbled streets of Tallinn, Estonia, you'll be transported back in time, surrounded by medieval architecture. Vilnius, the capital of Lithuania, is a mix of old and new, where history and modernity coexist seamlessly. The surprises keep unfolding as you explore these cities.
A Fusion of Cultures
One of the most remarkable aspects of the Baltics is their rich history and cultural diversity. Over the centuries, these lands have been influenced by various civilizations, resulting in a fascinating blend of traditions and customs. By traveling solo in the Baltics, you'll have the opportunity to immerse yourself in this cultural tapestry.
The Baltics is a Safe Travel Destination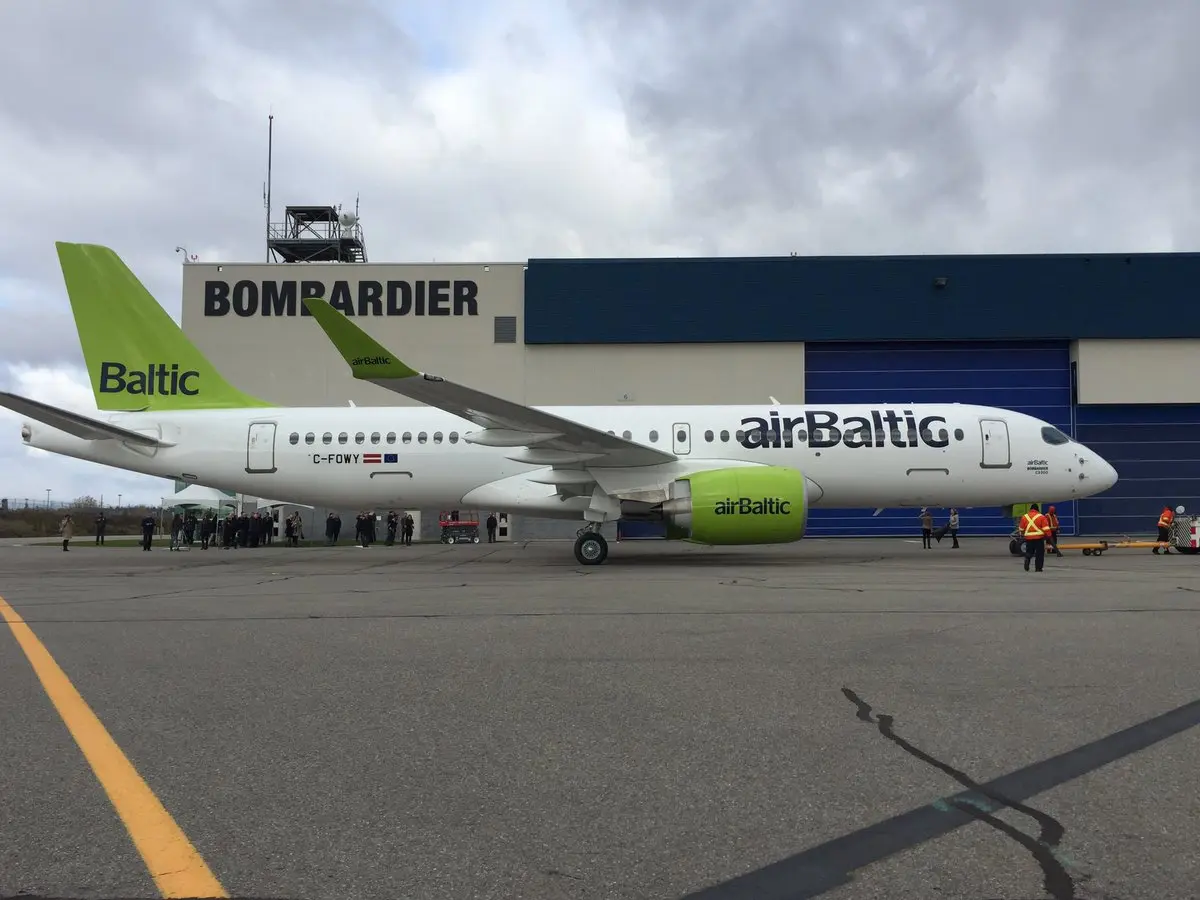 Safety is a top priority for solo travelers, and the Baltics excel in this regard. These countries are among the safest places to visit in Europe, making them an ideal choice for those exploring the world on their own.
Secure and Welcoming
The Baltics offer a safe environment for travelers. The low crime rates and welcoming atmosphere make solo travel a breeze. Whether you're wandering through the historic streets of Vilnius or enjoying the vibrant nightlife of Riga, you can do so with peace of mind.
LGBT+ Friendly
For LGBT+ travelers, the Baltics are a progressive choice. Lithuania, in particular, is known for its inclusive approach, making it a safe haven for the LGBTQ+ community. If you're seeking a destination that's not only safe but also accepting of diverse identities, the Baltics have you covered.
You Can Easily Get Around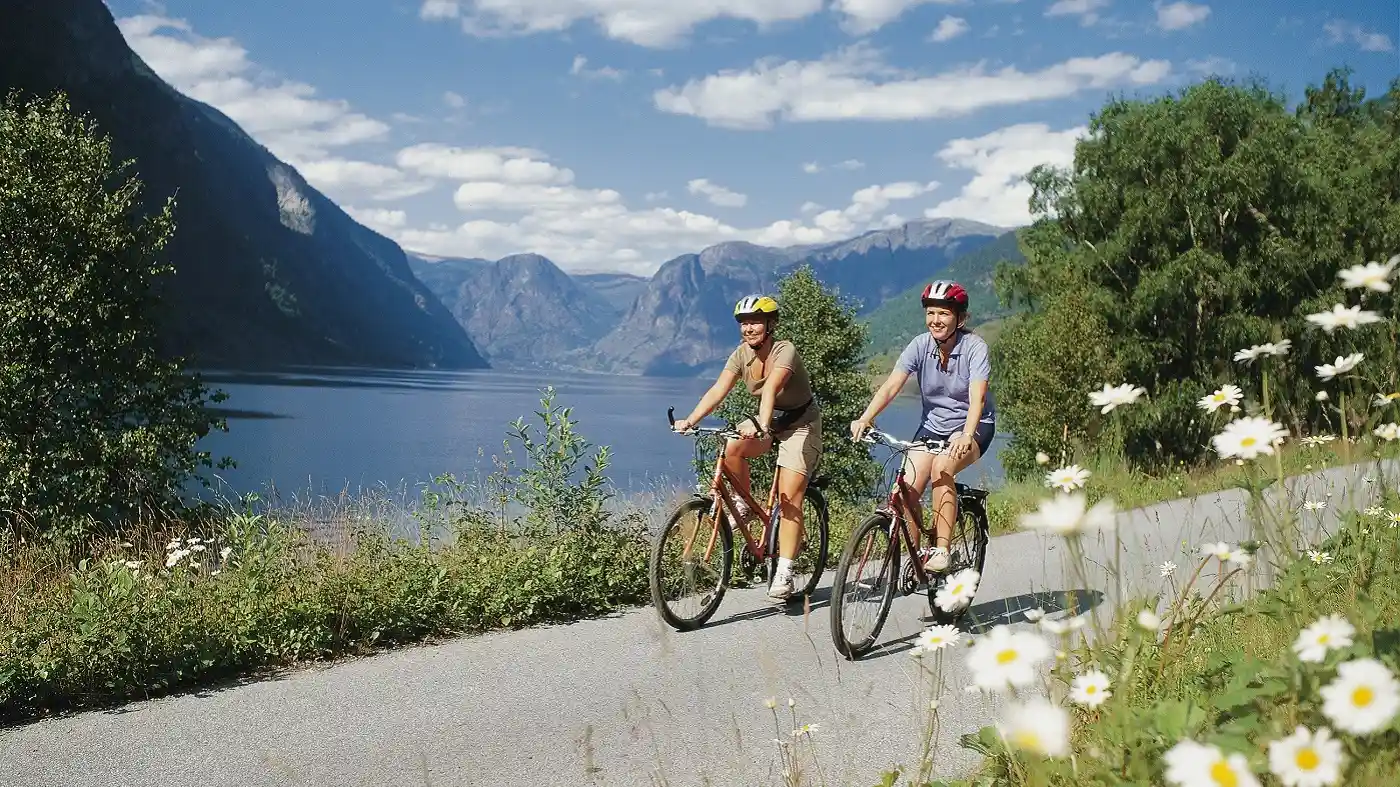 Getting around is a crucial aspect of any solo trip, and the Baltics offer a seamless and efficient transportation system. Whether you prefer to explore on foot or take advantage of various modes of transport, the Baltics have you covered.
Efficient Public Transport
The Baltics boast an efficient and well-connected public transport system. Buses and trams crisscross the cities, making it easy to navigate urban areas. For longer journeys between cities, you can rely on buses, trains, and even ferries. The ease of using public transport in the Baltics ensures you can explore these countries effortlessly.
Embracing Walkability
If you're an avid walker, you're in for a treat. The cities in the Baltics are remarkably pedestrian-friendly, with well-maintained sidewalks and charming streets to wander. Exploring on foot allows you to soak in the sights, sounds, and culture at your own pace.
Overcoming the Language Barrier
While the Baltics have their own languages, English is widely spoken, especially in urban areas and tourist destinations. This linguistic diversity minimizes the language barrier, ensuring you can communicate and get around with ease.
It Doesn't Have to Be Expensive
Solo travel doesn't have to break the bank, and the Baltics are a testament to that. These countries offer affordability without compromising on the quality of your travel experience.
Budget-Friendly Accommodation
Accommodation options in the Baltics cater to all budgets. Whether you prefer hostels, camping grounds, hotels, guesthouses, or apartments, you'll find a wide range of choices. Budget travelers will appreciate the availability of hostels and campsites, while those seeking more comfort can opt for hotels or guesthouses.
Free and Affordable Activities
The Baltics offer an array of free and low-cost activities for solo travelers. Museums, parks, and cultural attractions often have reasonable entrance fees, and in some cases, admission is free. Exploring the scenic landscapes and urban settings won't dent your wallet.
Public Transport Savings
To maximize your budget, consider using public transport like buses or ferries during off-peak hours. Traveling after 9 pm can result in reduced fares and a more budget-friendly journey. This way, you'll also have the chance to interact with locals and fellow travelers.
Solo Travel Baltics: Plenty of Things to Do and See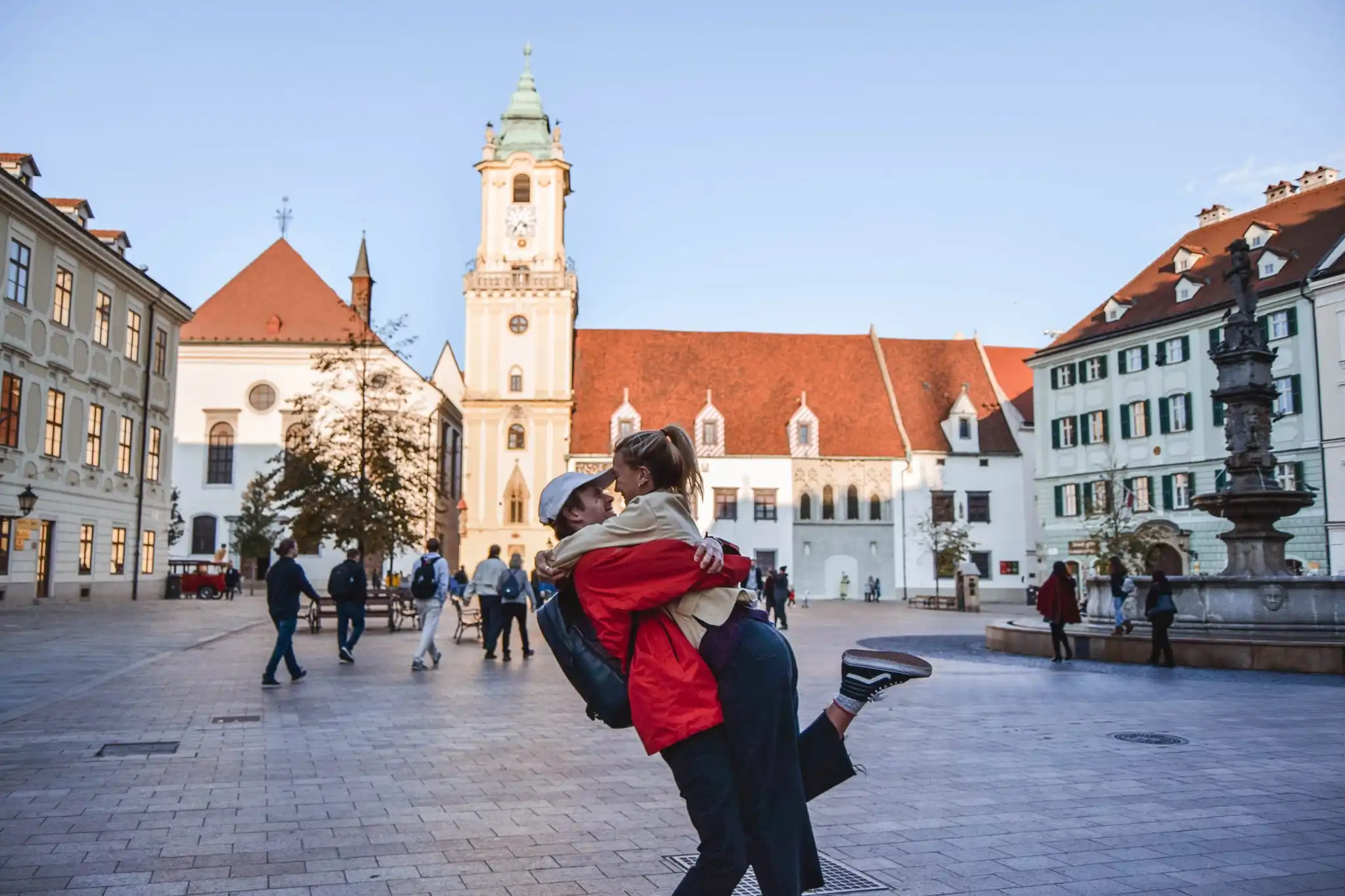 The Baltic States may be small in size, but they are rich in experiences. These countries offer an abundance of activities and attractions to keep solo travelers engaged and enthralled.
Explore the Capital Cities
Start your journey by exploring the capital cities of Lithuania, Latvia, and Estonia. Vilnius, Riga, and Tallinn each have their own unique character, boasting historical landmarks, vibrant neighborhoods, and delectable cuisine.
Take Road Trips
The compact size of the Baltic States makes road trips a convenient and enjoyable way to explore the region. Rent a car and hit the open road, uncovering hidden gems, picturesque landscapes, and charming villages along the way.
Cultural Immersion
Immerse yourself in the rich culture of the Baltics. Attend traditional festivals, sample local cuisine, and engage with the friendly locals to gain a deeper understanding of the region's heritage.
You Can Go on a Bike Tour in the Baltics
If you have a penchant for cycling, the Baltics offer an excellent opportunity to explore the region on two wheels. Rent a bike in one of the cities and embark on an adventure that combines physical activity with cultural discovery.
Cycling Adventures
The Baltic States provide a network of cycling routes that cater to all levels of cyclists. From leisurely rides through picturesque countryside to challenging routes that take you through forests and hills, there's a cycling adventure for everyone.
Historical Insights
As you pedal through the Baltics, you'll encounter historical sites and museums that provide insights into the region's complex past. Stop at these landmarks to delve deeper into the history and culture of these fascinating countries.
It's Your Chance to Learn About History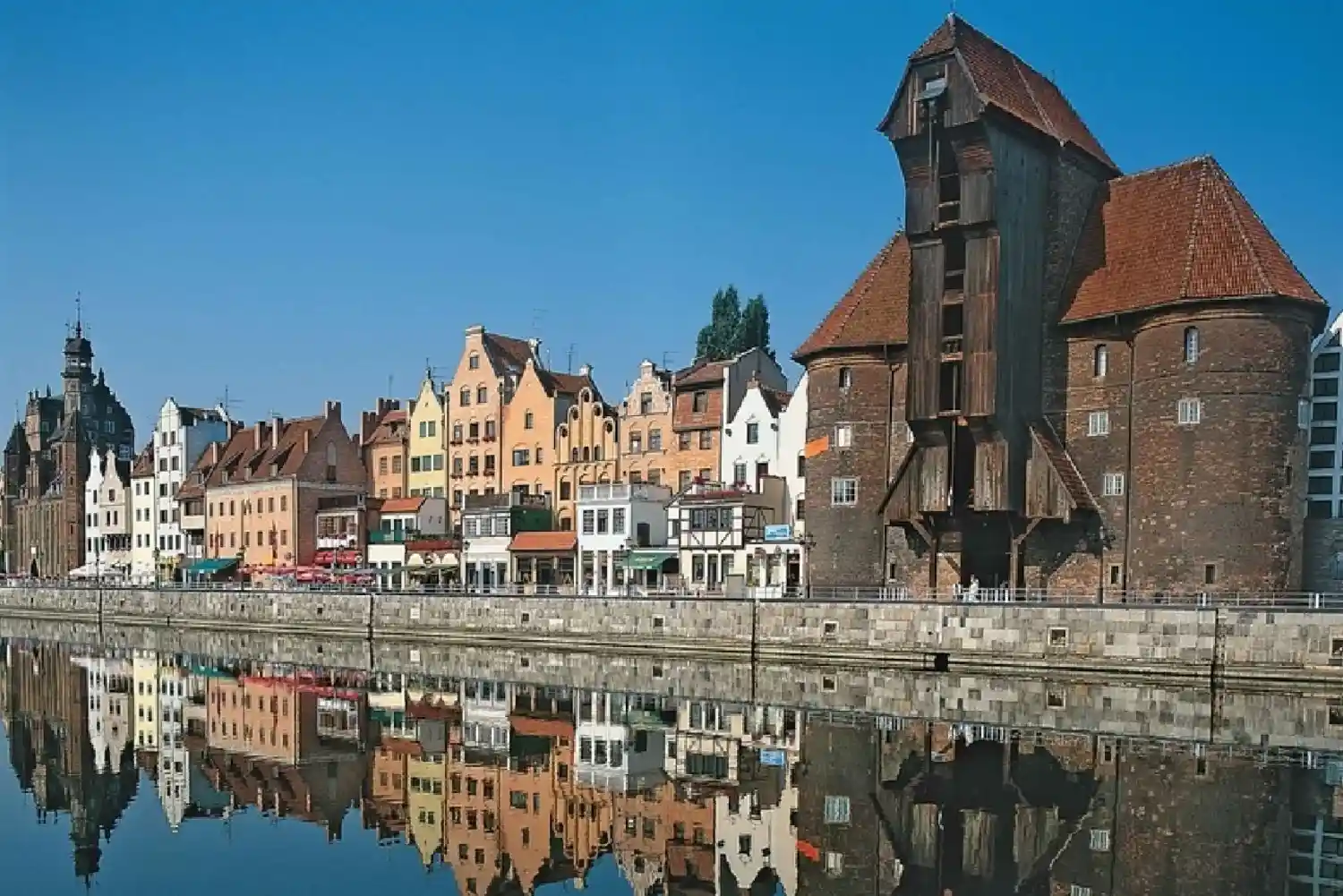 The history of the Baltic States is entwined with the rise and fall of empires, making it a captivating subject for history enthusiasts. Solo travelers can delve into the past by visiting museums and historical sites.
The Soviet Legacy
During the Soviet era, Lithuania, Latvia, and Estonia were under communist rule. The remnants of this period are still visible today. To gain a comprehensive understanding of this tumultuous past, consider visiting the Gulag Museum in Lithuania, which provides a sobering look at life under Soviet rule.
Medieval Marvels
In addition to the Soviet legacy, the Baltics boast a wealth of medieval architecture and history. Explore well-preserved castles, fortresses, and churches that transport you back in time. These architectural wonders are scattered throughout the region, waiting to be discovered by history enthusiasts.
Visit the Baltic States During Christmas Time
Christmas in the Baltics is a magical experience that should not be missed. The region comes alive with festive lights, decorations, and traditions that create a warm and inviting atmosphere.
Christmas Markets
The Christmas markets in the Baltics are a sight to behold. Streets and squares are adorned with sparkling lights, and stalls offer an array of traditional and handmade gifts. It's the perfect opportunity to pick up unique souvenirs for your loved ones.
Santa Claus in Riga
Riga, the capital of Latvia, is known for its unique take on Santa Claus. You can spot Santa cruising through the streets in his sleigh, pulled by reindeer or even gliding on an ice skater. This charming tradition adds a touch of whimsy to your Christmas celebrations.
Cherish Traditions
Experience the rich traditions of the Baltics during the holiday season. From the lighting of the Christmas tree in Tallinn's Town Hall Square to the enchanting carol concerts, you'll be immersed in the spirit of the season.
Foodie trip tips in Latvia and Lithuania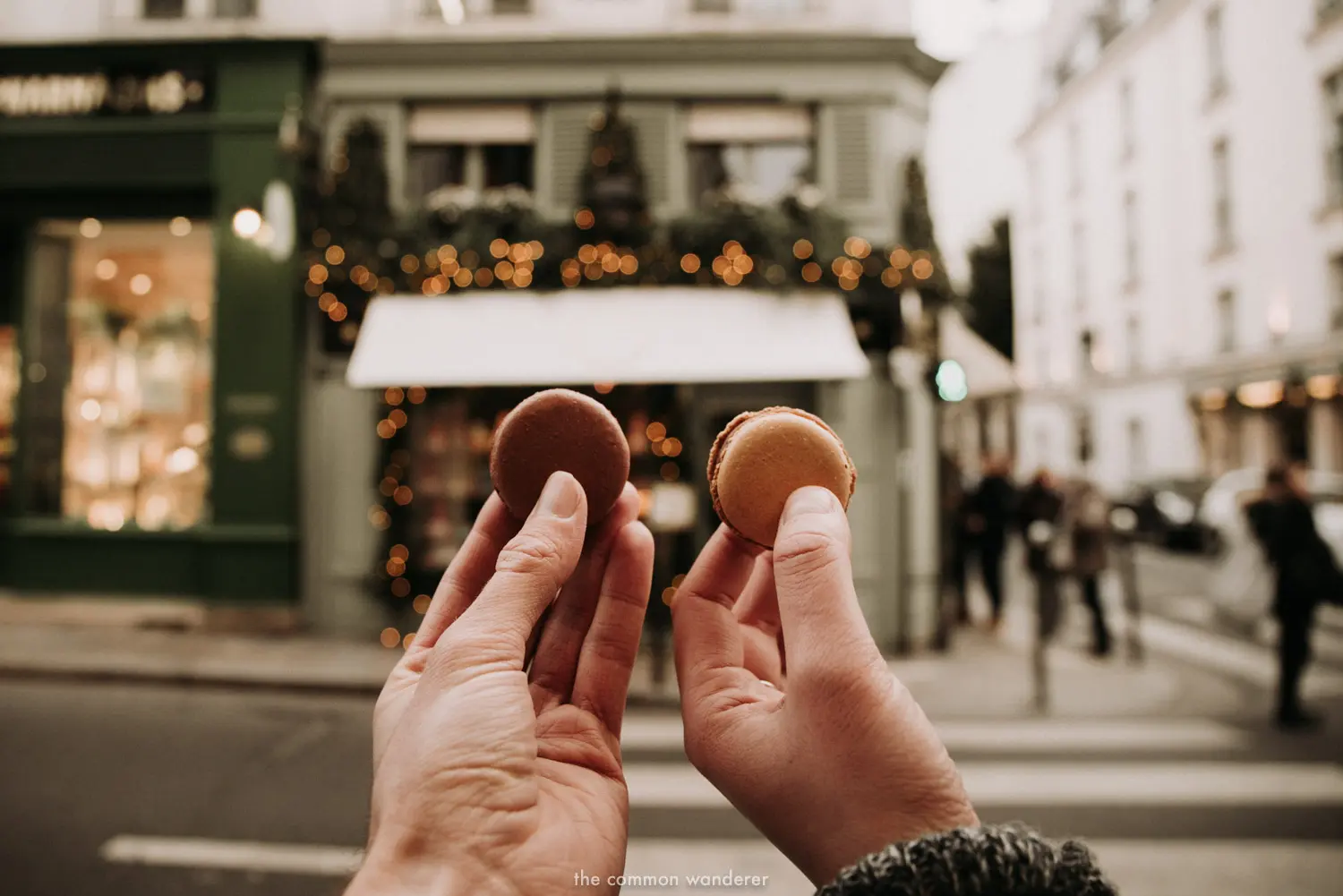 Lithuania and Latvia offer a delectable culinary journey for food enthusiasts. These countries boast a diverse range of dishes that will tantalize your taste buds.
Lithuanian Delicacies
Lithuanian cuisine is a fusion of flavors influenced by its neighbors, Russia and Poland. You can savor dishes such as "blynai" (potato pancakes), "sauerkraut" soup, and hearty stews that reflect the country's history and geography.
Latvian Culinary Gems
Latvia offers a unique gastronomic adventure. Dive into Latvian specialties like "piragi" (bacon-filled pastries), "sklandrausis" (sweet carrot pie), and "siļķu galas" (herring fillets). Latvian cuisine combines local ingredients with a touch of nostalgia, resulting in mouthwatering dishes.
Volunteer in Lithuania, Latvia, Estonia, or Poland as a Solo Traveler!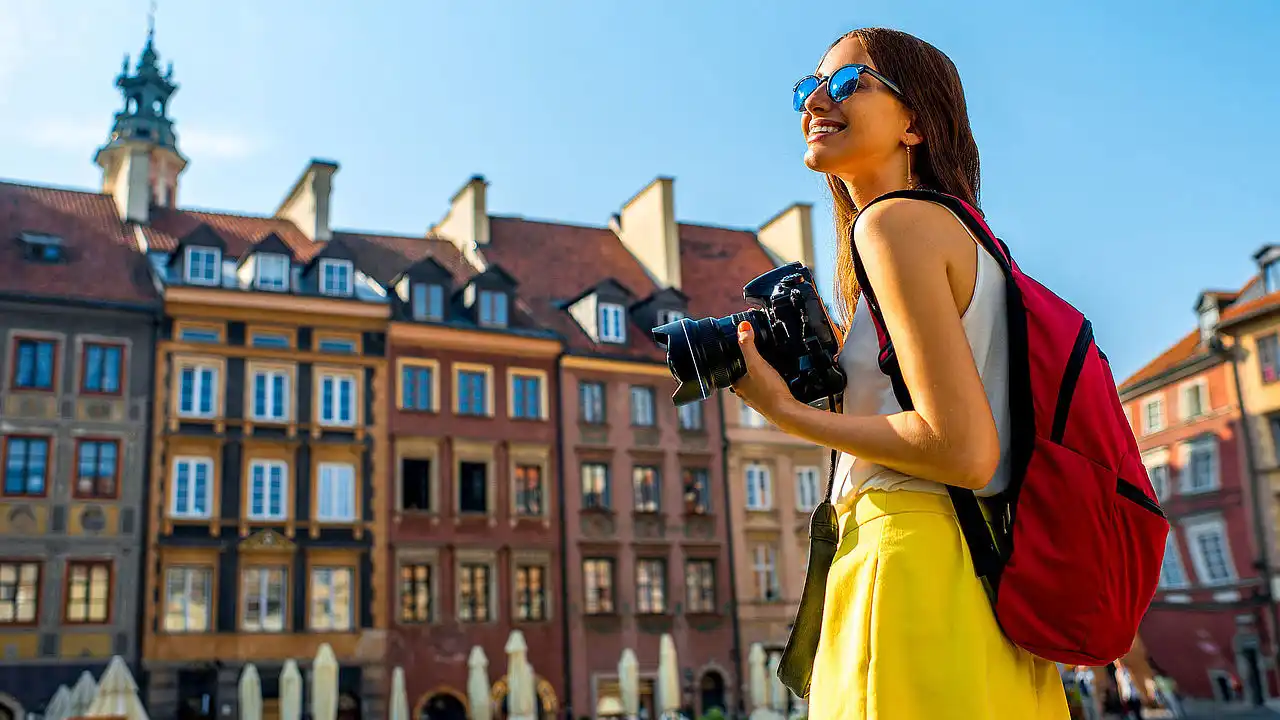 Volunteering is an exceptional way to connect with the local community and make a positive impact while traveling solo in the Baltics. These countries offer a range of volunteer opportunities that cater to various interests.
Children's Homes and Youth Centers
If you have a passion for working with children and youth, the Baltics provide opportunities to volunteer at children's homes and youth centers. Your contributions can make a significant difference in the lives of young people in these communities.
Animal Shelters
For animal lovers, volunteering at animal shelters is a rewarding experience. Lithuania, in particular, has numerous organizations dedicated to caring for abandoned and injured animals. You can provide foster care or help find permanent homes for these furry companions.
Senior Citizens' Homes
Volunteering at senior citizens' homes allows you to connect with the older generation and learn from their wisdom. Your presence and assistance can bring joy and companionship to the residents.
Stop overthinking and book your next trip As a Solo Travel Baltics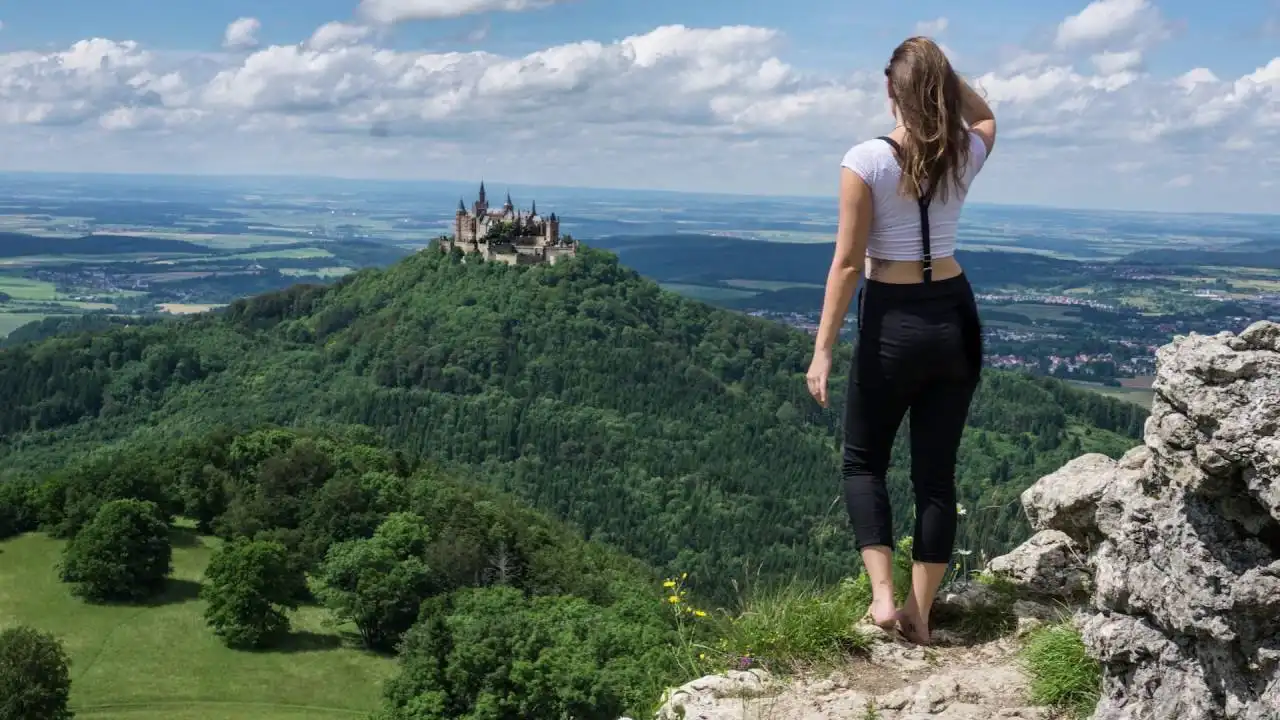 It's never too early to start planning your next adventure. The Baltics beckon with their rich history, warm hospitality, and diverse experiences. As a solo traveler, you have the freedom to create your itinerary and make the most of your journey. Here are some tips to get you started:
Don't Overthink It
Overthinking can be a barrier to embarking on solo travel. Trust your instincts, do your research, and take the plunge. The Baltics are waiting to be explored, and you won't regret the decision to visit these captivating countries.
Don't Wait for the Perfect Time (or Person)
There's never a perfect time to travel, and you don't need a companion to start your journey. The Baltics are a welcoming destination for solo travelers, and you'll meet fellow adventurers along the way.
Be Open-Minded
Embrace the unpredictability of solo travel. Unexpected encounters, spontaneous adventures, and surprising discoveries await you. Keep an open mind and be ready for the unexpected.
Financial Preparedness
Before you set off on your solo adventure, ensure you have the financial means to cover your expenses. Budget wisely to make the most of your trip without unnecessary financial stress.
Embrace the Solo Experience
Solo travel may seem daunting, but it can be incredibly rewarding. Embrace the freedom to explore the Baltics at your own pace, and you'll find that the journey is as enriching as the destination.
Conclusion
In conclusion, the Baltics are a hidden gem for solo travelers. From the warm welcome of the locals to the rich history and culture, these countries offer an unforgettable experience. The affordability, safety, and abundance of activities make the Baltics a perfect destination for those exploring solo. So, pack your bags, trust your instincts, and set off on a solo adventure through the captivating Baltic States.
FAQs
1. Is it safe to travel alone in the Baltics?
Yes, the Baltics are considered one of the safest destinations for solo travelers in Europe. Low crime rates and a welcoming atmosphere make it a secure choice.
2. What's the best time to visit the Baltics?
The best time to visit depends on your preferences. Summer offers pleasant weather and outdoor activities, while winter brings the magic of Christmas markets. Spring and autumn provide a balance between crowds and weather.
3. Do I need a visa to visit the Baltics?
It depends on your nationality. EU citizens can enter without a visa. Check the specific requirements for your country before traveling.
4. Is English widely spoken in the Baltics?
Yes, English is widely spoken in urban areas and tourist destinations. You'll find it relatively easy to communicate.
5. How can I access money in the Baltics?
ATMs are readily available in cities, and credit cards are widely accepted. Ensure you have a mix of payment options for convenience.
Travel Tips
1. Embrace the Local Cuisine
Don't miss the chance to savor traditional Baltic dishes. Try cepelinai in Lithuania, grey peas with bacon in Latvia, and herring in Estonia.
2. Explore Beyond the Capitals
While the capital cities are captivating, venture into smaller towns and rural areas to discover the authentic charm of the Baltics.
3. Pack for All Seasons
The weather can be unpredictable. Pack layers and be prepared for both warm and cool days, even in summer.
4. Learn Basic Phrases
While English is prevalent, learning a few basic phrases in the local languages can enhance your travel experience and show respect for the culture.
5. Engage with Locals
The people of the Baltics are friendly and eager to share their culture. Strike up conversations and participate in local events and traditions.
6. Stay Connected
Consider purchasing a local SIM card or a portable Wi-Fi device to stay connected and access maps and information while on the go.
7. Respect Nature
The Baltics are home to stunning natural landscapes. Be a responsible traveler and follow sustainable tourism practices when exploring the outdoors.