In 2023, the world of fashion and style is taking a step further in promoting inclusivity and diversity. One of the most significant representations of this is the ever-evolving world of hijab fashion. Gone are the days when hijabs were seen as mere coverings; today, they are a powerful expression of identity, culture, and fashion. This article will guide you through the top hijabes trends in 2023, giving you insight into the latest styles that will cater to every skin type, face shape, and personal style.
The Classic Square Hijab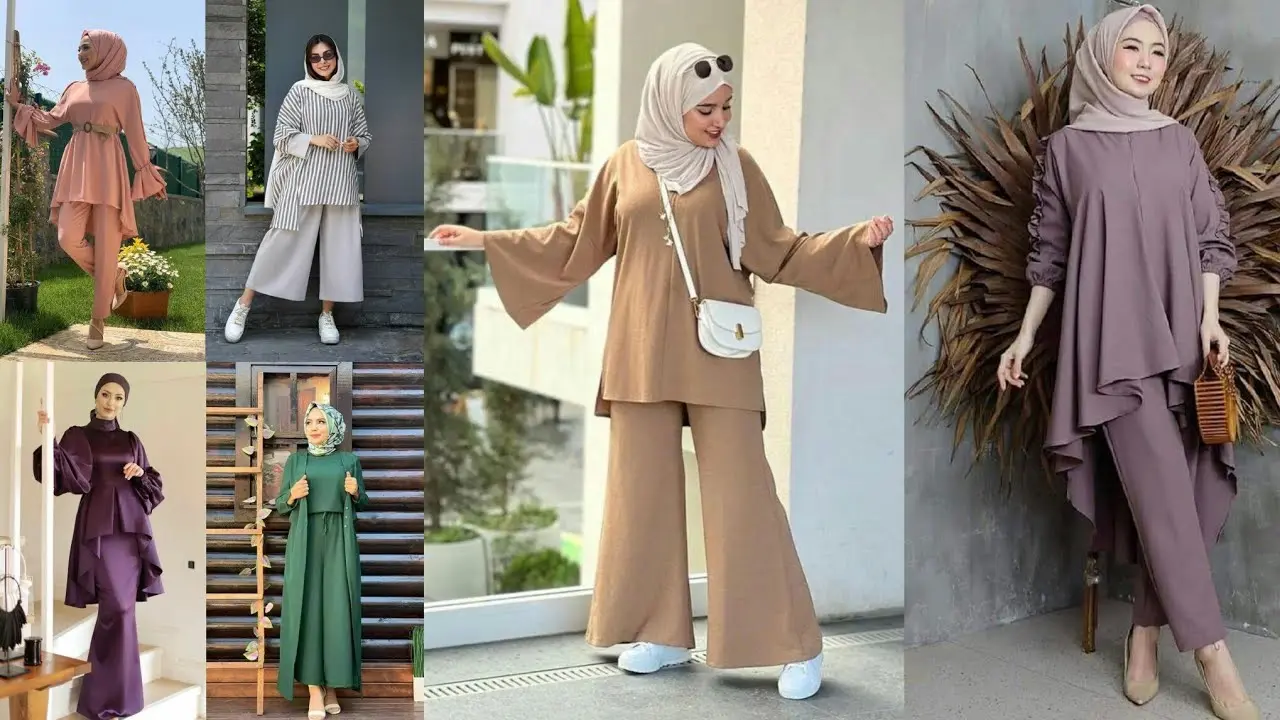 The classic square hijab is a timeless piece that exudes elegance and simplicity. What makes this hijab style truly remarkable is its versatility. You can wear it with any outfit, making it a wardrobe essential for every hijabi. To style this hijab, fold a square piece of fabric into a triangle and wrap it around your head. It can be worn in multiple ways, depending on the fabric you choose. For a casual look, opt for jersey, cotton, or viscose. If you're heading to a formal occasion, elevate your look with satin or chiffon fabric. These premium materials add an extra touch of elegance to your attire.
Plisket Hijab
The plisket hijab, also known as the pleats hijab, is a rectangular-shaped head covering that has gained popularity, especially among young women. It offers a unique and slimming impression on the face, making it a trendy choice. You can secure it in place with a pin for added firmness. Plisket hijabs are available in various fabrics, including cotton, silk, and wool. Choose the fabric that suits the occasion and your comfort. Cotton is perfect for daily wear, providing breathability and lightness. On the other hand, silk fabric exudes luxury and is ideal for formal events. In colder seasons, opt for wool hijabs that provide warmth and insulation.
Over-the-Shoulder Drape Hijab
If you prefer long, flowing hijabs, the over-the-shoulder drape hijab might be your ideal choice. This style combines beauty and comfort, making it a popular choice for casual occasions. Over-the-shoulder drape hijabs are available in three fabric options: cotton, viscose, and linen. Cotton hijabs are lightweight and breathable, perfect for daily wear. Viscose hijabs are soft and comfortable, making them an excellent choice for various events. For hot summer days, the linen hijab is your go-to option, as it offers breathability and comfort.
Pashmina hijabs are long scarf-like pieces that can be wrapped around your head and secured with pins. What makes pashmina hijabs special is the variety of patterns, sizes, and materials available. They are an excellent choice for those who want to express their creativity through their hijab style. Pashmina hijabs are crafted from materials like wool, silk, and cashmere, offering a range of options for different occasions. Whether you're going to a formal event or a casual outing, a pashmina hijab can provide an elegant and sophisticated look.
Patterned hijabs offer a unique and eye-catching design that can enhance your overall outfit. These hijabs come in a variety of designs, including geometric and floral patterns that add a distinct touch to your attire. Patterned hijabs are available in fabrics like cotton, silk, and chiffon, allowing you to choose the one that suits your needs. Cotton is lightweight and perfect for the summer, while silk exudes sophistication and is ideal for formal events. Chiffon hijabs offer an elegant and sophisticated look.
Instant Hijab
The instant hijab is a pre-sewn and pre-tied hijab style that is perfect for those who are always on the go. This hijab type is easily adjustable to your head size and is incredibly convenient. Instant hijabs are typically made from stretchy fabrics like cotton, jersey, and spandex, ensuring ease of wear and maximum comfort.
Indonesian Hijab Style
In Indonesia, the hijab is referred to as 'Jilbab,' and it is often worn on formal occasions and events. The trend of hijab has surged in popularity in recent years, with even non-Muslims, celebrities, and designers embracing this style. Many women worldwide are experimenting with various hijab styles, inspired by Indonesian fashionistas. You can follow these influencers and bloggers for fresh hijab ideas and inspiration.
Stylish layered hijabs have gained immense popularity, and many women proudly incorporate them into their wardrobes. These hijabs are known for their ease of styling and manageability, thanks to their stiff material that prevents slipping or bunching, unlike silk or chiffon hijabs. To achieve the layered look, opt for wider hijabs, as at least two layers are essential for this design. Any remaining fabric can be draped over your chest for added style.
Lebanese Hijab Style
In Lebanon, the white hijab holds special significance, especially at weddings and other formal events. It is customary for Islamic brides to wear a white hijab, reflecting the rich cultural traditions of Lebanese hijabi women. Lebanon is renowned for its fashion-conscious society, with several world-class fashion designers, such as Elie Saab, hailing from this country. Lebanese hijab styles draw influence from French fashion, and women often wear their hijabs in a pointed fashion.
Omani Hijab Style
The Omani-style hijab has gained global recognition for its unique design and has become one of the top hijab trends for 2023. This style is predominantly popular in countries like Saudi Arabia, Muscat, and other Gulf nations. Omani hijabs are crafted from a wide range of textures and are often wrapped around the head, with the ends hanging gracefully around the chest. Unlike some other hijab styles, Omani women rarely use under scarves, relying on the hijab's texture and layers to create a fashionable look.
Over to You
In conclusion, the hijab styles mentioned above represent the top hijabes trends for 2023, catering to the needs of traveling women who seek both fashion and comfort. Selecting the right hijab style can be a challenging task, but it's essential to choose a design that complements your face shape and skin tone, and suits the occasion. With a wide range of hijab styles available, from the classic square hijab to Omani hijab styles, there's something for everyone. So, update your wardrobe with these unique designs, and embrace the hijab trend of 2023.
FAQs
1. How do I choose the right hijab for my face shape?
When selecting a hijab, consider your face shape. If you have a round face, opt for hijabs that provide some height and elongate your face. For oval faces, most styles work well. Rectangular hijabs can add balance to heart-shaped faces, while square hijabs can complement diamond-shaped faces.
2. What are the best fabrics for hijabs in different seasons?
Summer: Choose lightweight fabrics like cotton and chiffon.
Winter: Opt for warmer materials such as wool or pashmina.
All-season: Viscose is a versatile option suitable for most weather conditions.
3. How can I make my hijab stay in place?
To keep your hijab secure, consider using pins or an under-scarf. You can also select hijabs with built-in clips or fasteners for added stability.
4. Can I wear a hijab with different outfits?
Yes, hijabs are incredibly versatile and can be styled to complement various outfits, from casual wear to formal dresses.
5. Are there any cultural considerations when choosing a hijab style?
While hijab styles vary across cultures, it's essential to respect the cultural significance and traditions associated with hijab in different regions.
1. Packing Hijabs
When traveling, ensure you pack your hijabs carefully to avoid wrinkles. You can roll them or fold them neatly in a way that maintains their shape.
2. Versatile Hijabs
Choose versatile hijabs that can work with multiple outfits, reducing the number of hijabs you need to pack.
3. Climate-Appropriate Hijabs
Consider the destination's climate when selecting hijabs. Lightweight hijabs are ideal for hot and humid regions, while thicker fabrics provide warmth in colder areas.
4. Cultural Sensitivity
Research the cultural norms and practices of your travel destination to ensure that your hijab style aligns with local customs.
5. Spare Hijabs
Pack a few spare hijabs in case of any unexpected mishaps or for a change of style during your travels.